Home
›
U.S. Coin Forum
If you spend all day at FUN and only buy ONE coin....
Walkerguy21D
Posts: 10,858
✭✭✭✭✭
Make sure it's a good one!
I've always been intrigued by and desirous of a nice 1817 N16 Fifteen Star large cent, ever since reading about these
in one of QDBower's books many years ago. It's considered an engraver error and is a popular Redbook variety. Low grade circs are available, but it's scarce in AU, and rare in MS, with only 9 examples certified by PCGS.
I lucked into a decent raw VF some years back as a place holder in my collection, thinking someday I'll get a nice one.
Although it wasn't on my short list for FUN, when I saw this at Pierre Fricke's table, I knew I had to have it. I walked the floor,
saw one other example at another EAC dealer's table, and it was priced $hundreds higher and was less appealing. As there was nothing else on my 'must have' list that fit my criteria, back to Pierre's table I went. After some negotiating, where he discounted the coin, and offered me full trade in value on several 1794 cents, it was mine. He's great to deal with, and he's always one of my first stops at major shows.
The only other coin I came close to purchasing was an 1824 cent in NGC 55 at Gerry Fortin's table. After a second viewing, I had some nagging minor issues about the coin, and Gerry very graciously allowed me to take it to show to some major EAC players for their opinions. Of course you take "other dealer's" opinions with a grain of salt, but they all said the same thing, in line with my personal issues, and I decided to pass rather that talk myself into it.
Other activities - first order of business was dropping off 9 coins at PCGS, 8 raw coppers and one walker re-grade. Even though they were sending a skeleton crew to FUN, there were still four people working, and I was finished quickly with my submission.
As I mentioned in the @Catbert post, there was a bigger public crowd and more dealers present than I anticipated. I did very little socializing, as I had a lot to do, and only one day to do it in. Masking was ~30% by my estimate. I upgraded to the KN95 mask for the show and initially wore it continually, but then dropped it part of the time. If the dealer was masking, I put mine on as courtesy, as well as when talking to anyone masked, or using the restroom, etc.
Market observations - although most cases looked fairly full, many dealers were continuing the complaint of needing new material, and buying being the hard part of their business. I heard a lot of coins were sold during Early Bird on Wed. Frankly I think I saw about an even split between customers spending money, and dealers spending money, and I took this as a good sign. The popular dealer's tables were very busy. Liz Coggan, David Lawrence, David Kahn, etc. Standing room only, crane your neck to see what they had in your series. Asking prices in general were strong. I was on the lookout for some inventory of popular items, but nothing decent was being discounted enough to make it worthwhile.
Pre-1840 copper in XF and higher remains elusive, apart from a few Randall hoard dates and 1837/1838 cents, in most dealer's cases. Details coins, and grading in general, in newer holders indicate the services must be getting tougher on copper, as some of them looked like they would have straight graded previously. Oddly enough, I found a recently graded 1873 seated dollar in XF40 that looked more like 30/35 details, and a prominent though somewhat hidden scratch on the reverse through the shield and well down into the eagle. I guess the original gray patina bought it some slack.
Early Walkers in any grade above Fine were scarce. Maybe a dozen and a half pre-1933 walkers cert'd in AU/MS, and the majority of these were 17P, 18P, and 20P common dates. Even the pre-1939 dates seemed scarcer than usual in MS.
Coolest thing I noticed - The Jim Mcguigan collection of half cents to be auctioned was on display at the Heritage tables. Sadly, the auction catalogs for this event didn't have photographs?! Finest known coins, errors, etc. Very impressive!
Oddest thing - while I was selling some raw coins to Steve Musil, an 'average Joe' collector was also there, buying up mid grade circs in multiple series for his albums. He'd pull coins from one series, buy them, then spot another series, buy those, etc four different times, like $80-90 transactions. Now the really odd part. He left, then returned a few minutes later, asking for an offer on something he had. He pulled out an 1873CC seated dollar in an NGC AU details-whizzed holder. Steve's eyes widened, then said it was outside of his wheelhouse. He then asked what he felt it was worth? $20000, $25000? Steve had no idea, but fumbled around with the Greysheet, while the fellow pulled up Coinfacts and said something about it being $45k in there....then asked what could be done about the whizzing to make it better....At that point Steve said he needed to show the coin to someone else, and we returned to our business.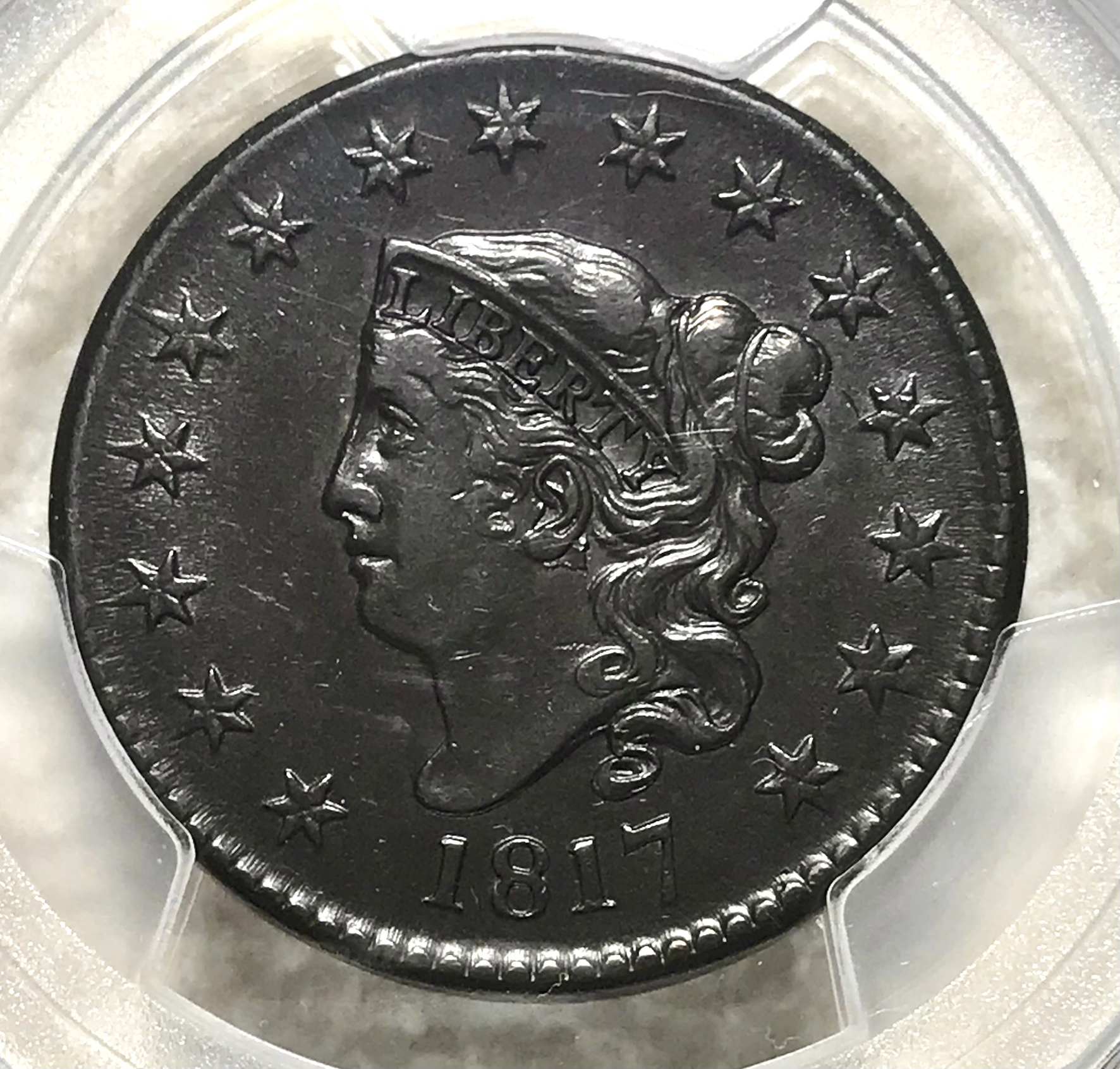 Successful BST transactions with 170 members. Recent: Tonedeaf, Shane6596, Piano1, Ikenefic, RG, PCGSPhoto, stman, Don'tTelltheWife, Boosibri, Ron1968, snowequities, VTchaser, jrt103, SurfinxHI, 78saen, bp777, FHC, RYK, JTHawaii, Opportunity, Kliao, bigtime36, skanderbeg, split37, thebigeng, acloco, Toninginthblood, OKCC, braddick, Coinflip, robcool, fastfreddie, tightbudget, DBSTrader2, nickelsciolist, relaxn, Eagle eye, soldi, silverman68, ElKevvo, sawyerjosh, Schmitz7, talkingwalnut2, konsole, sharkman987, sniocsu, comma, jesbroken, David1234, biosolar, Sullykerry, Moldnut, erwindoc, MichaelDixon, GotTheBug
Leave a Comment