Home
›
U.S. Coin Forum
Post a Space related coin in honor of last night's historic lunar eclipse
1northcoin
Posts: 3,542
✭✭✭✭✭
OK, here is mine: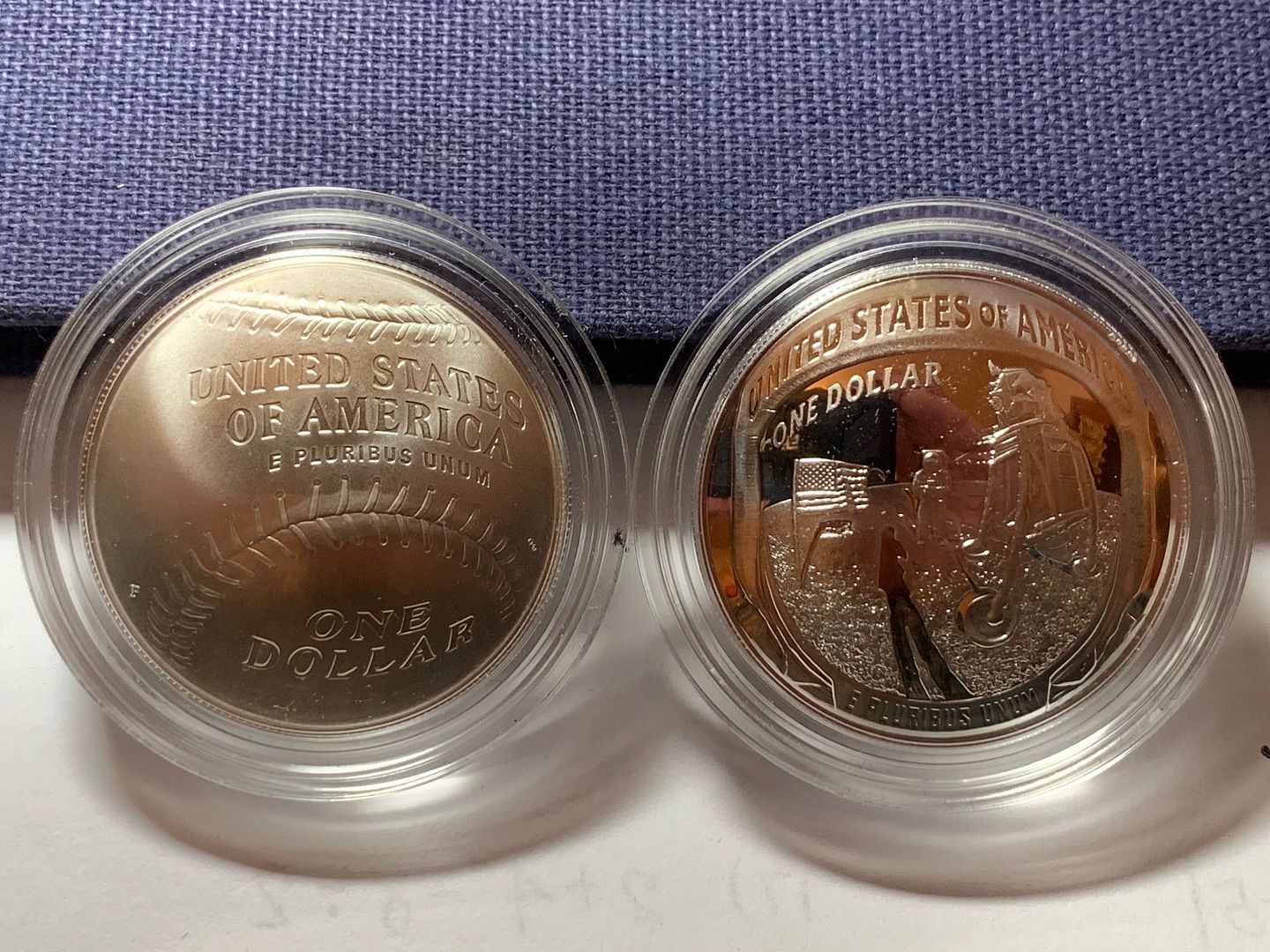 And for those who slept through it ..........
Unbeknownst to many, we just lived through an historic event this past evening. We experienced the longest partial (almost full) lunar eclipse in 600 years, with the last longest one being in the 1440s. Last night's extended for 6 hours.
Of note the eclipse was accompanied by a Blood Moon as its surface appeared red and the moon also qualified as a Beaver Moon as so named by Indian Tribes for a November Full Moon.
The first three positioning photos below were taken with my iPhone but the rest were taken with my tripod mounted Nikon D750 equipped with a 28-300 mm AF-S Nikkor lens with a 3.5-5.6 aperture. The almost full lunar eclipse here where I am located was reached at midnight. With temperatures ranging from minus 2 to minus 4 degrees below zero Fahrenheit the primary challenge was trying to keep my ungloved fingers warm while taking the photos.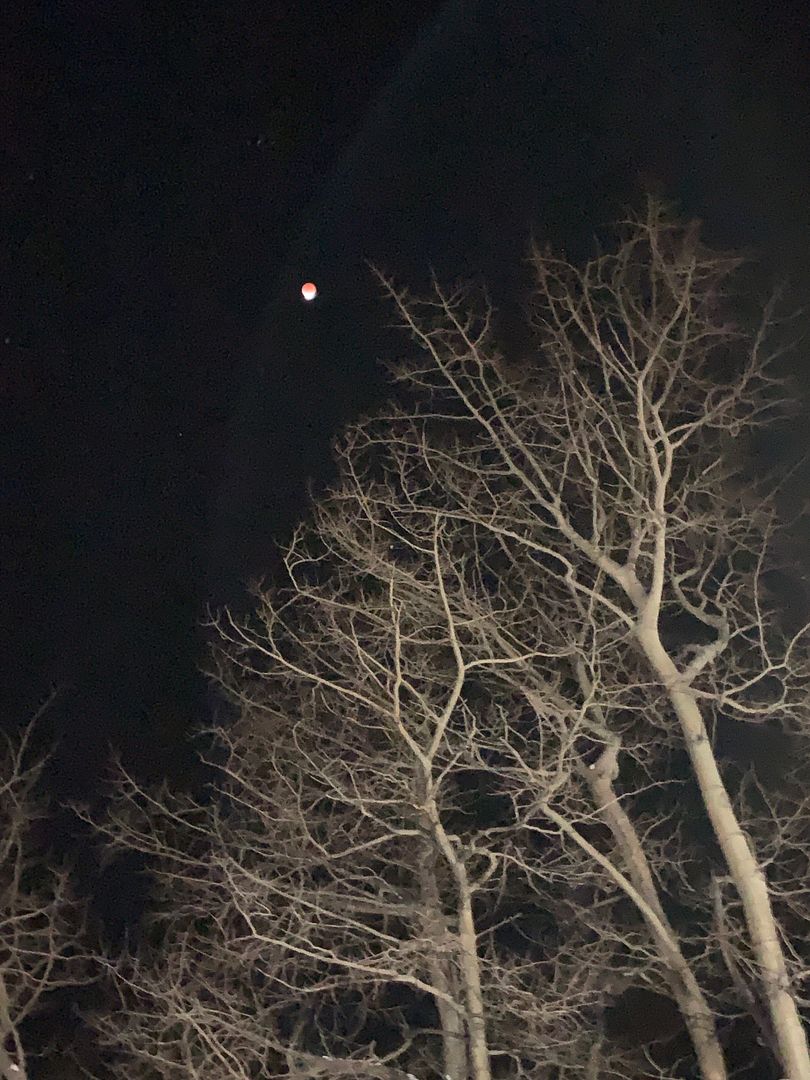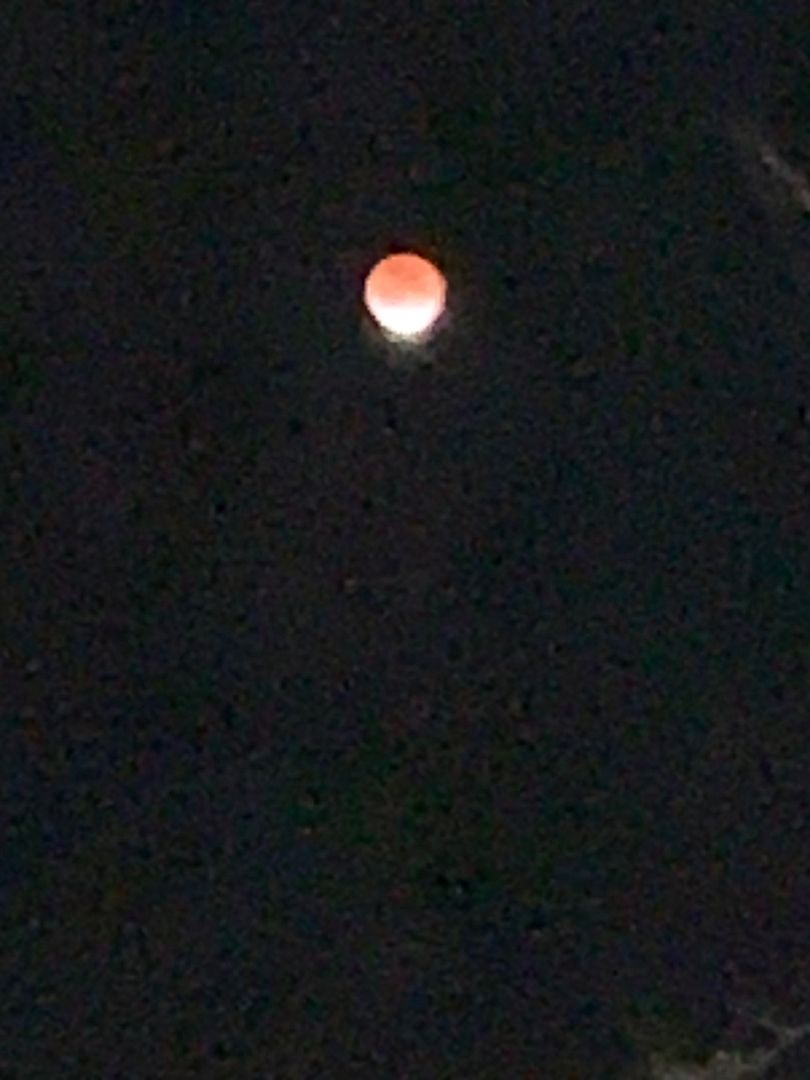 And here are progressive lunar eclipse views as captured by the SLR Nikon: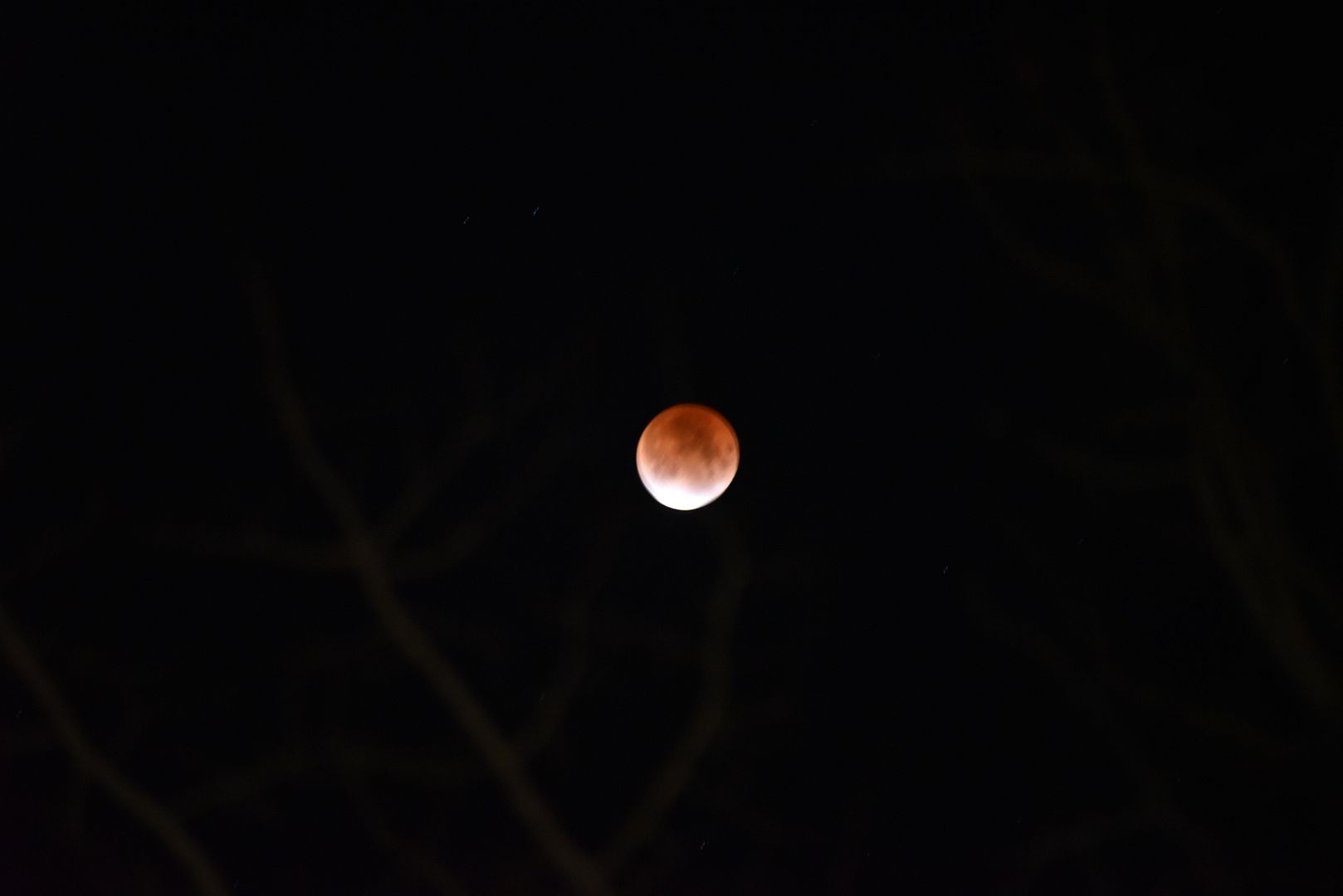 And finally at almost full lunar eclipse: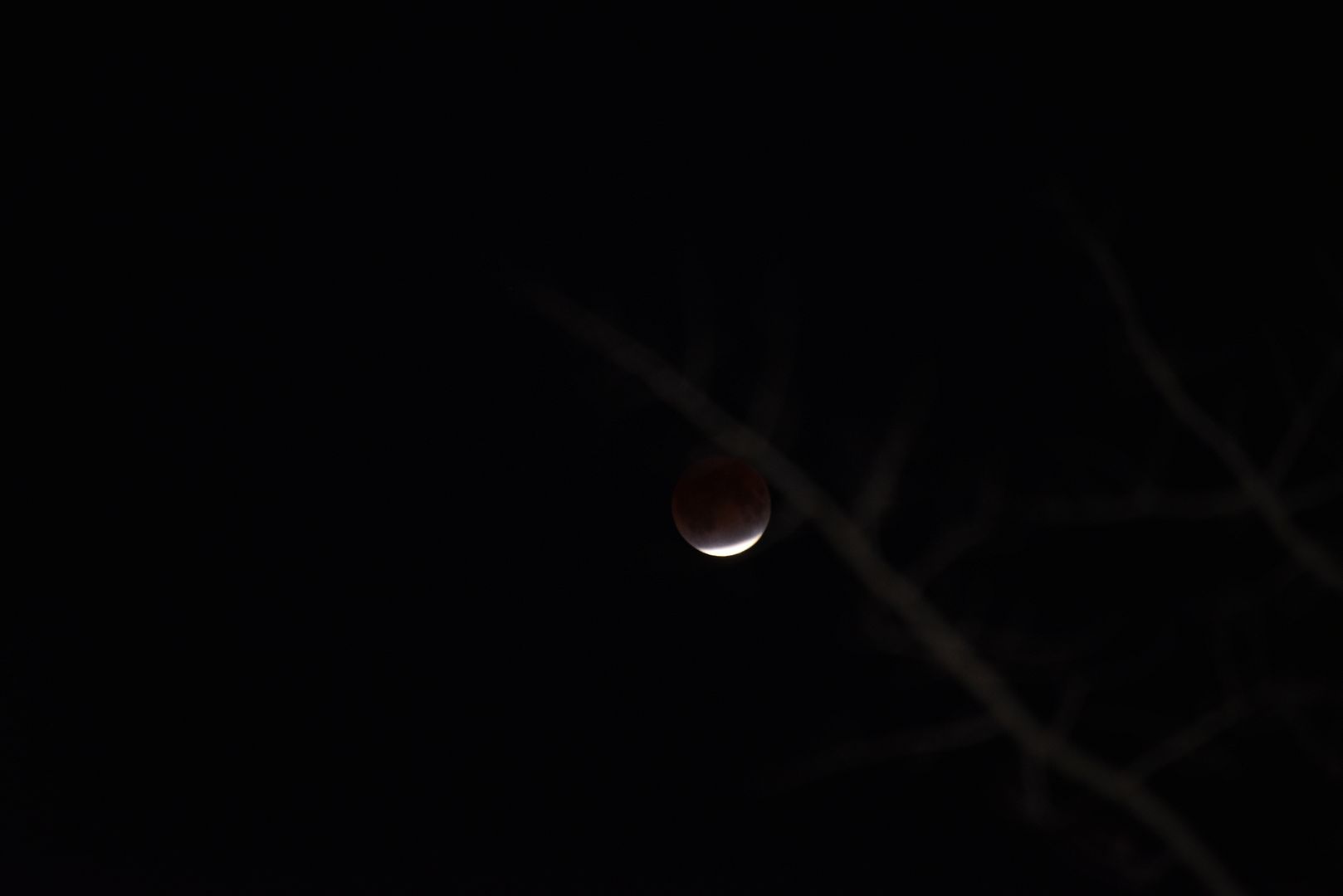 Leave a Comment