Home
›
U.S. Coin Forum
Definitely an unusual (and impractical) slab.

cmerlo1
Posts: 7,855
✭✭✭✭✭
I was given this odd slab as a gift and received it in the mail today. There's some info on sampleslabs.com: https://www.sampleslabs.com/dcgs.html, but not much. I see a number of problems with this design, some of which are also noted on sampleslabs.com:
The feet are molded into the slab, so they can't be removed or folded. This makes it impossible to stack multiple slabs, and also difficult to photograph since you can't lay the slab flat.
While I like the way the obverse side of the coin 'pops' the coin out so you can see the edge, this feature creates a deep opening on reverse side through which to view and photograph the coin.
The slab is also really tall.
If you have any DCGS slabs, please post them!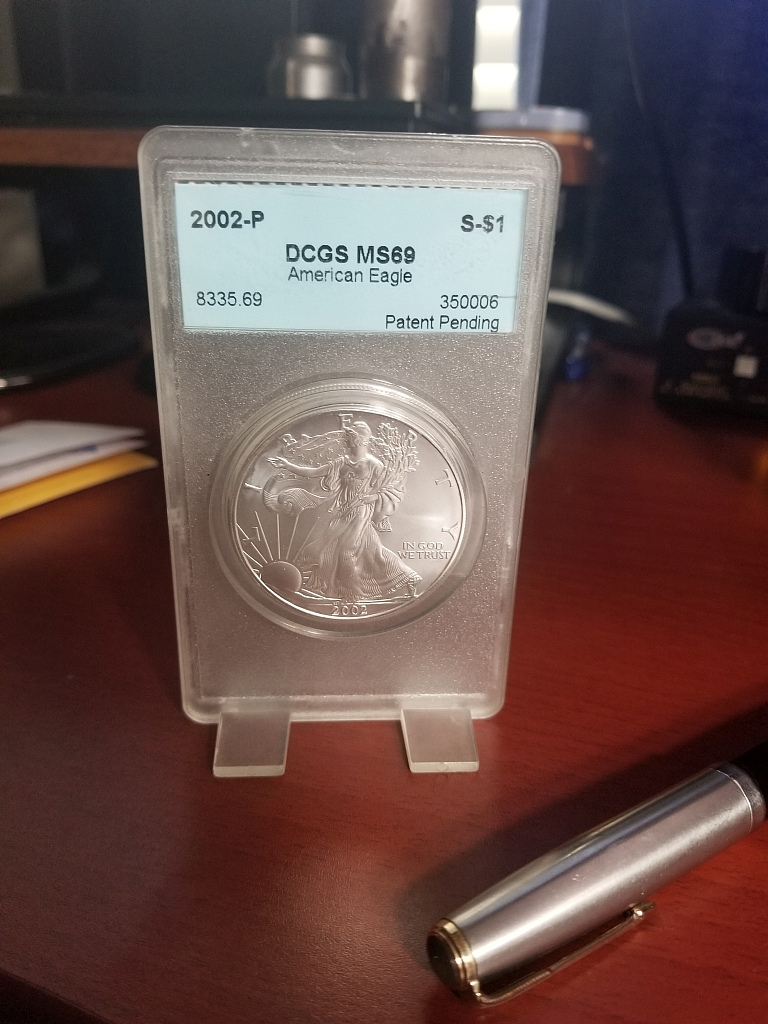 You Suck! Awarded 6/2008- 1901-O Micro O Morgan, 8/2008- 1878 VAM-123 Morgan, 9/2022 1888-O VAM-1B3 H8 Morgan | Senior Regional Representative- ANACS Coin Grading. Posted opinions on coins are my own, and are not an official ANACS opinion.
Leave a Comment