Home
›
U.S. Coin Forum
My On-going Dansco Merc Set Dilemma ***UPDATE***
USSID17
Posts: 1,264
✭✭✭✭✭
spirityoda1 just reminded me with his "My Dansco album of mercury dimes + other dimes..." thread,
of my on-going (years) dilemma and agony!
You can see my problem. I just haven't had the guts, courage, well power, bravery, nerve, resolve, spine...(pick one), to pull the trigger. Besides saving $$$$, I just don't have a plan in place to acquire one yet.
I'm anal, I don't like empty holes..................Oops, that didn't sound right!!
It will (eventually, I hope) be slabbed and straight graded, because I don't have the skill or confidence to determine if it's legit. I would like one in G but I could barely afford one in AG! If and when I pull the trigger, I'll be breaking her out and putting her in the album.
Have any of you had thing problem?
Any guidance, thoughts or opinions couldn't hurt. Thanks!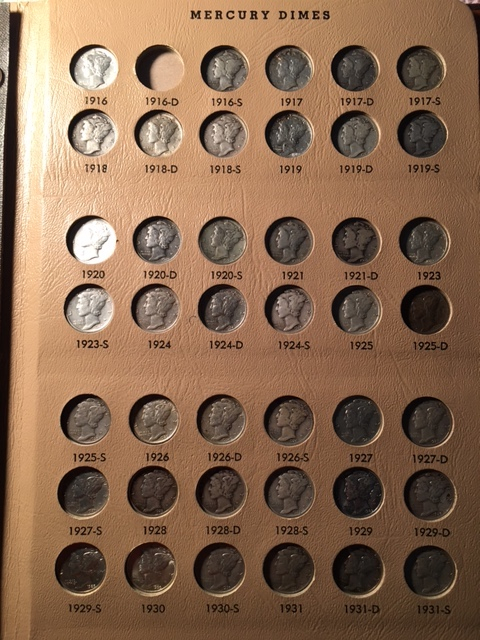 Tagged:
Leave a Comment