Home
›
U.S. Coin Forum
Will the US follow Japan's example and do away with $1 and $5 bills? Plus Cherry Blossoms and Coins
1northcoin
Posts: 3,542
✭✭✭✭✭
While the United States Mint has never officially depicted cherry blossoms or cherry trees on its coins, the Washington D.C. Quarter featuring Duke Ellington was promoted with a scene showing cherry trees lining the Tidal Basin in Potomac Park.
While various of the United States featured trees in the America the Beautiful Quarter Program, Washington D.C. missed the opportunity, depicting an historical site rather than the natural beauty of its cherry trees.
Nevada's America the Beautiful Quarter features a bristlecone pine located within its Great Basin National Park; Michigan's Chapel Rock is complimented by a white pine tree; and even the U.S. Virgin Islands has on its coin a young red mangrove tree.
The Canadian Mint has offered several of its colorized coins with cherry trees and their colorful blossoms.
Needless to say though, it is Japan that has most prominently included cherry blossoms on its principle coinage. Included here is the 100 Yen coin, the equivalent of our one dollar coins, with its featured cherry blossoms.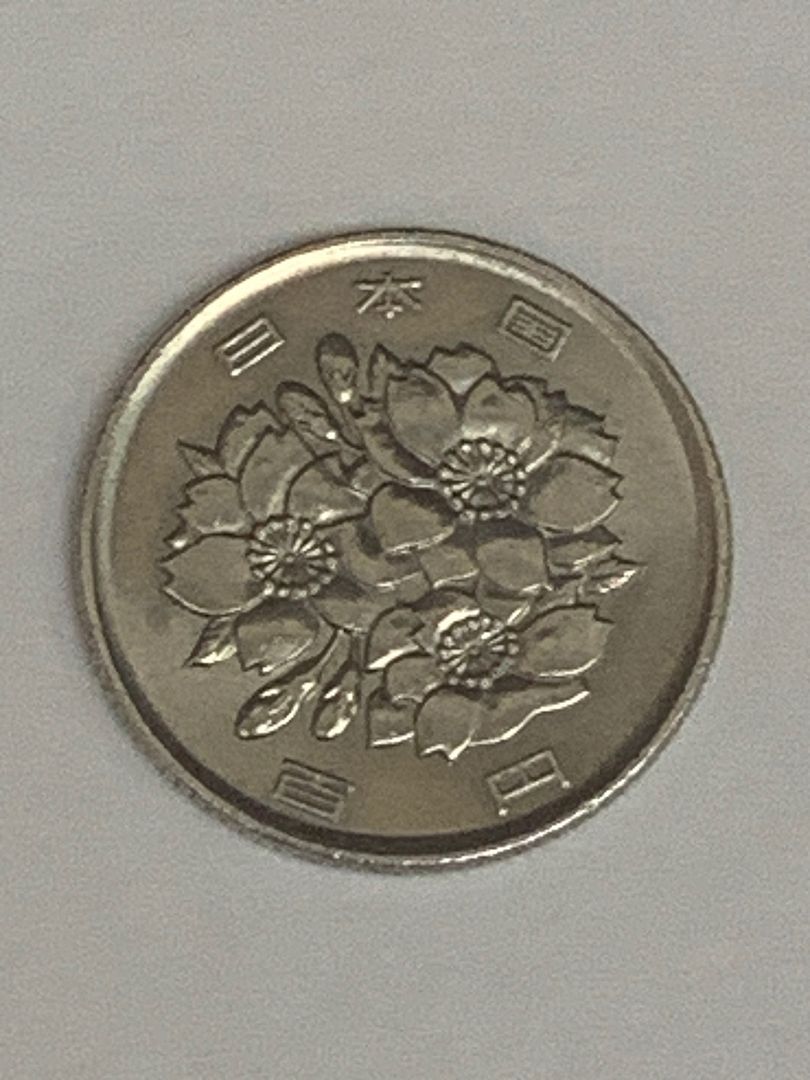 Unlike the United States where we have both one dollar coins and one dollar bills, Japan only issues coins today. It has been decades since 100 yen notes circulated in Japan. In fact the same is true for their equivalent of the five dollar bill, as only 500 Yen coins have been made since 1984 and the 500 Yen bills were withdrawn from circulation ten years later in 1994.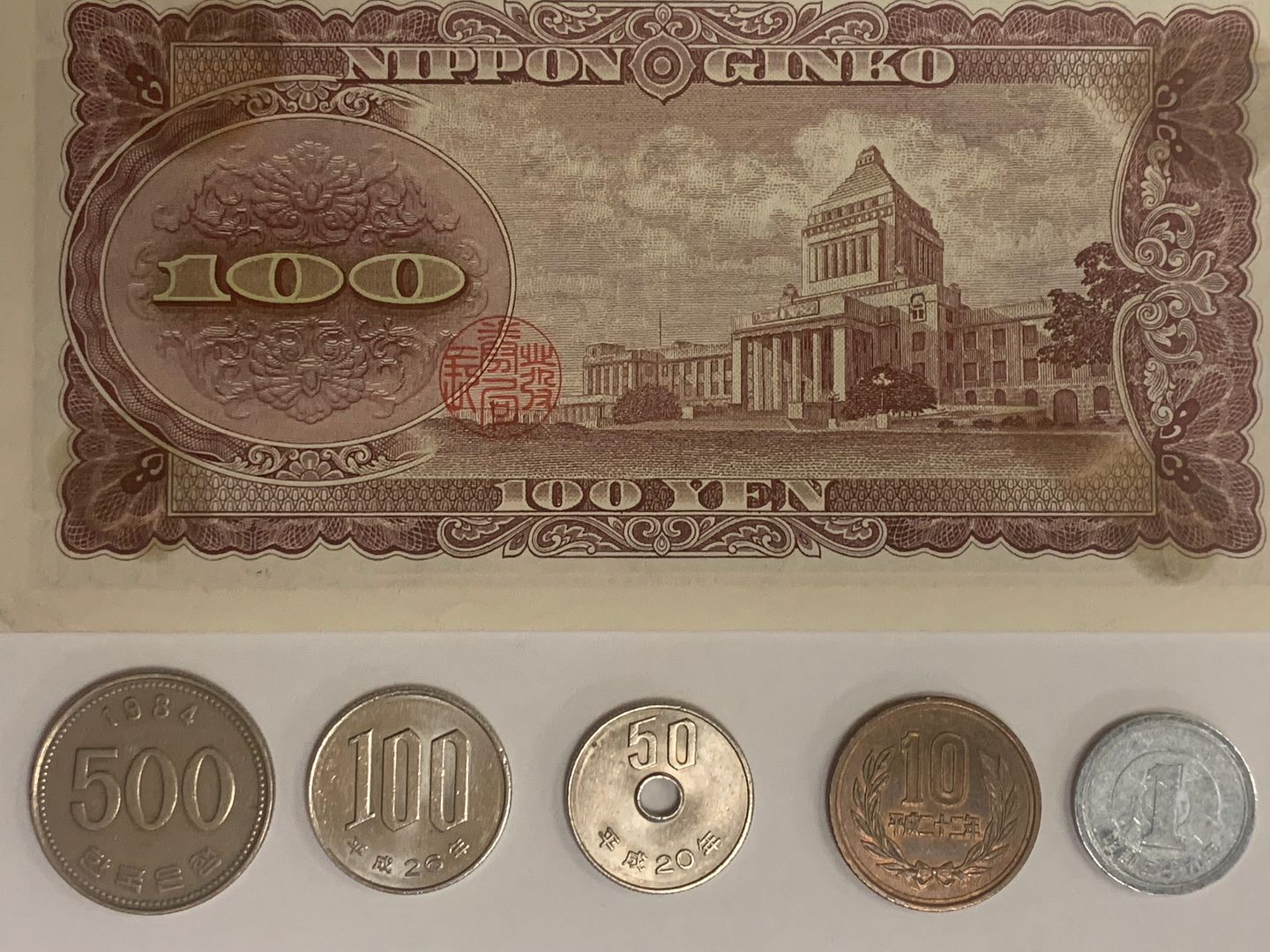 And this is what the 500 Yen note once looked like, excepting my added face from back in the late 60s on the left side of the bill:
In Washington D.C. and in Japan it is now the season to celebrate cherry blossoms as was brought home by this current photo just provided by a friend in Japan.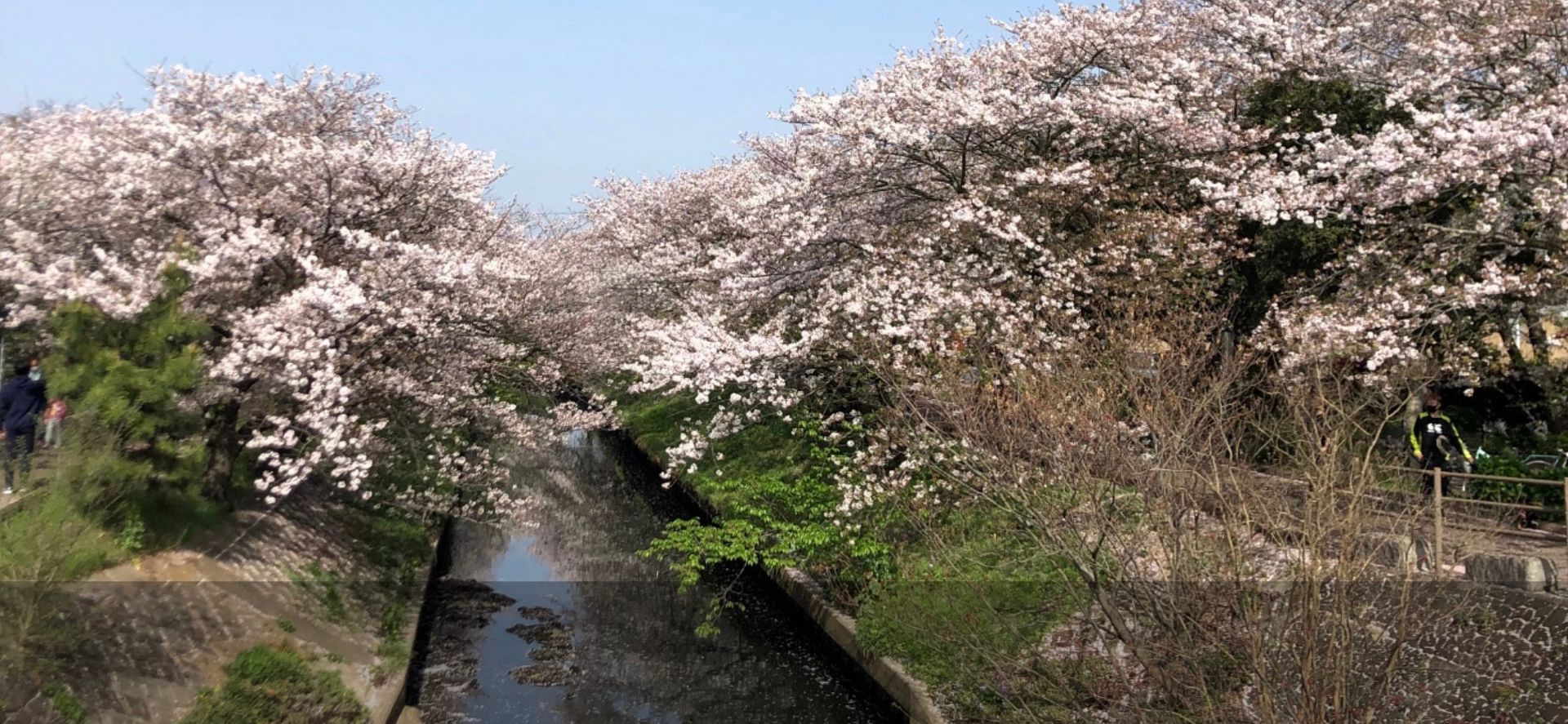 While non residents of Japan have been restricted from joining in and enjoying Sakura Season this and last spring, here are some photos I was able to take when Japan was still open to foreign visitors in 2019:
Blossoming cherry trees surround Tokyo Tower: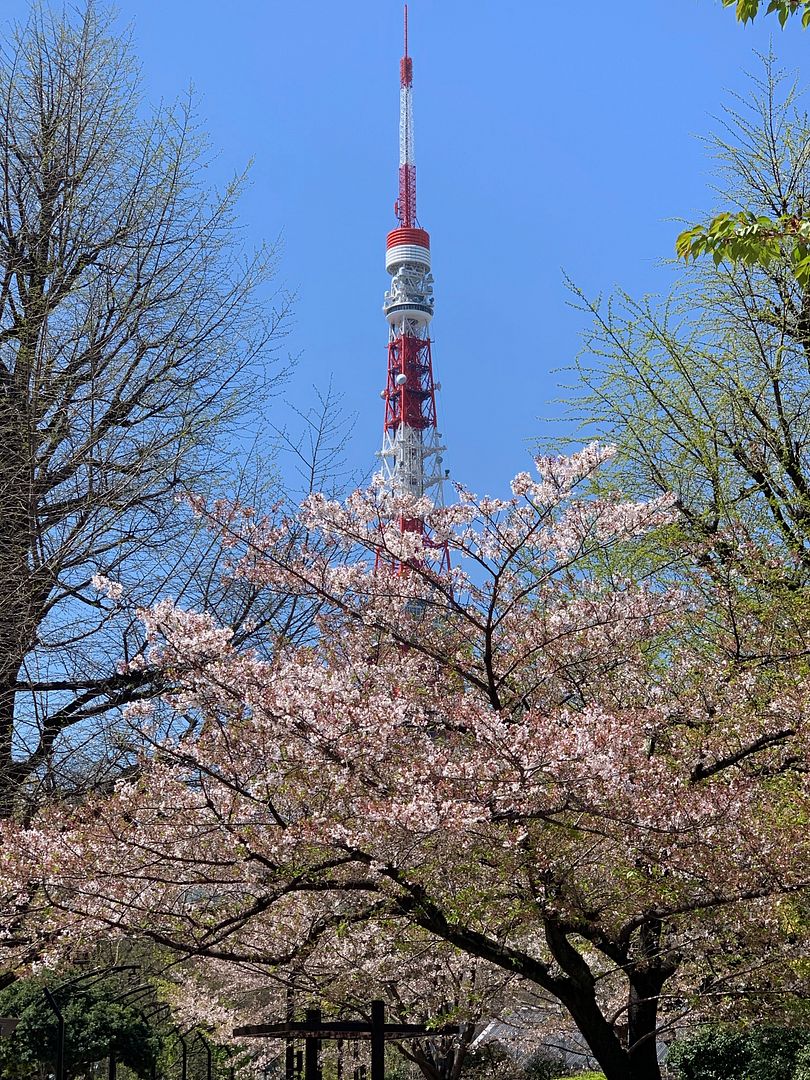 Sakura frames Himeji Castle: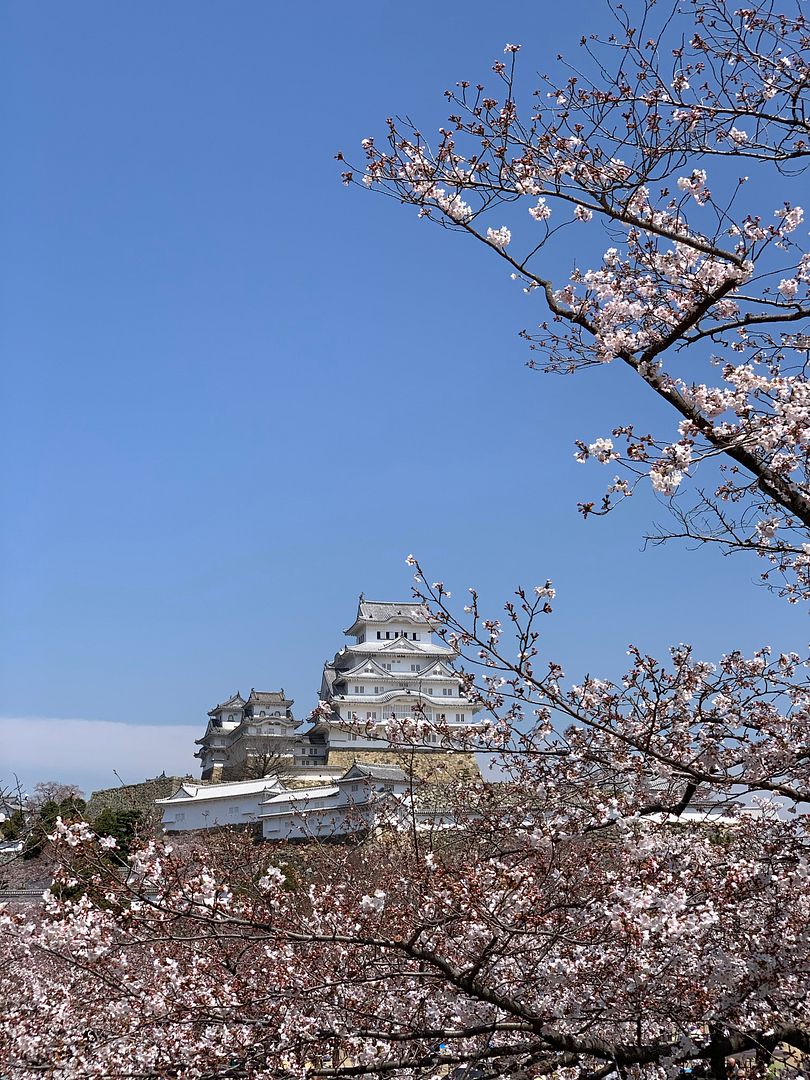 Cherry trees in bloom line the moat approaching Kanazawa's Castle Gate: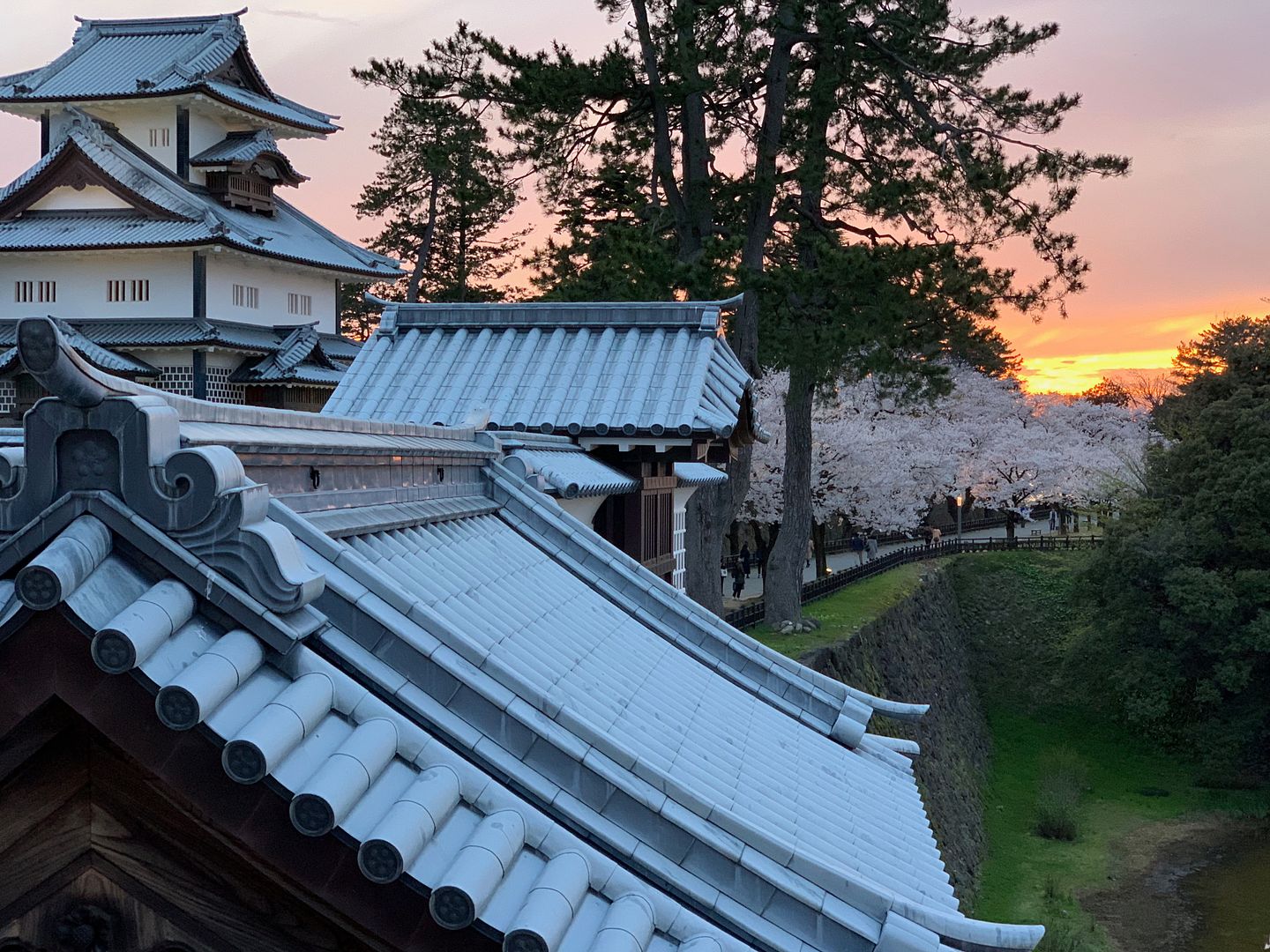 Sakura in the Ise region of Japan: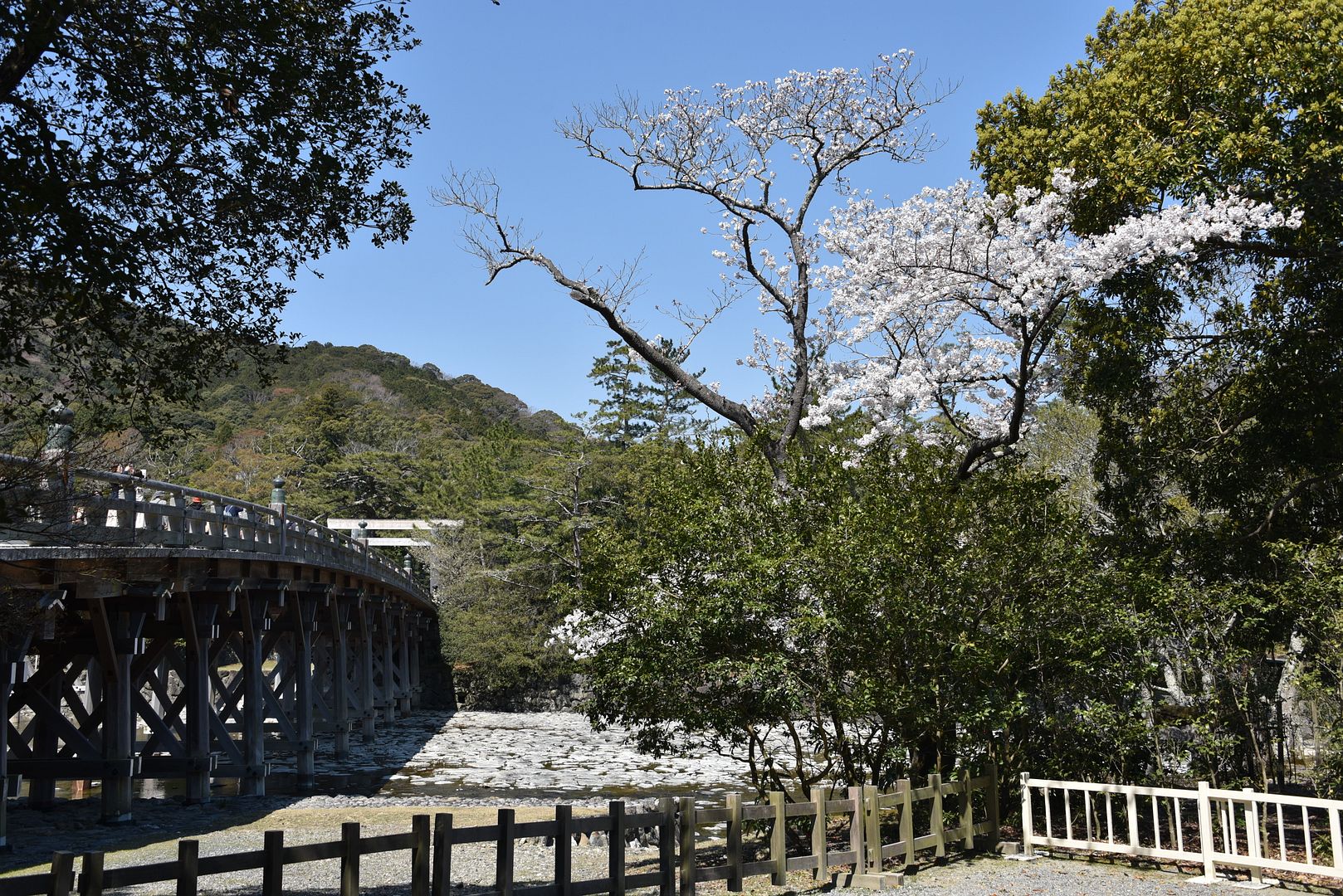 Leave a Comment