Home
›
PCGS Set Registry Forum
Registry Reads - Toned Coins: A Fad or Here to Stay?
PCGS_SocialMedia
Posts: 305
mod
Below are excerpts from an article that appears in the March/April PCGS Rare Coin Market Report.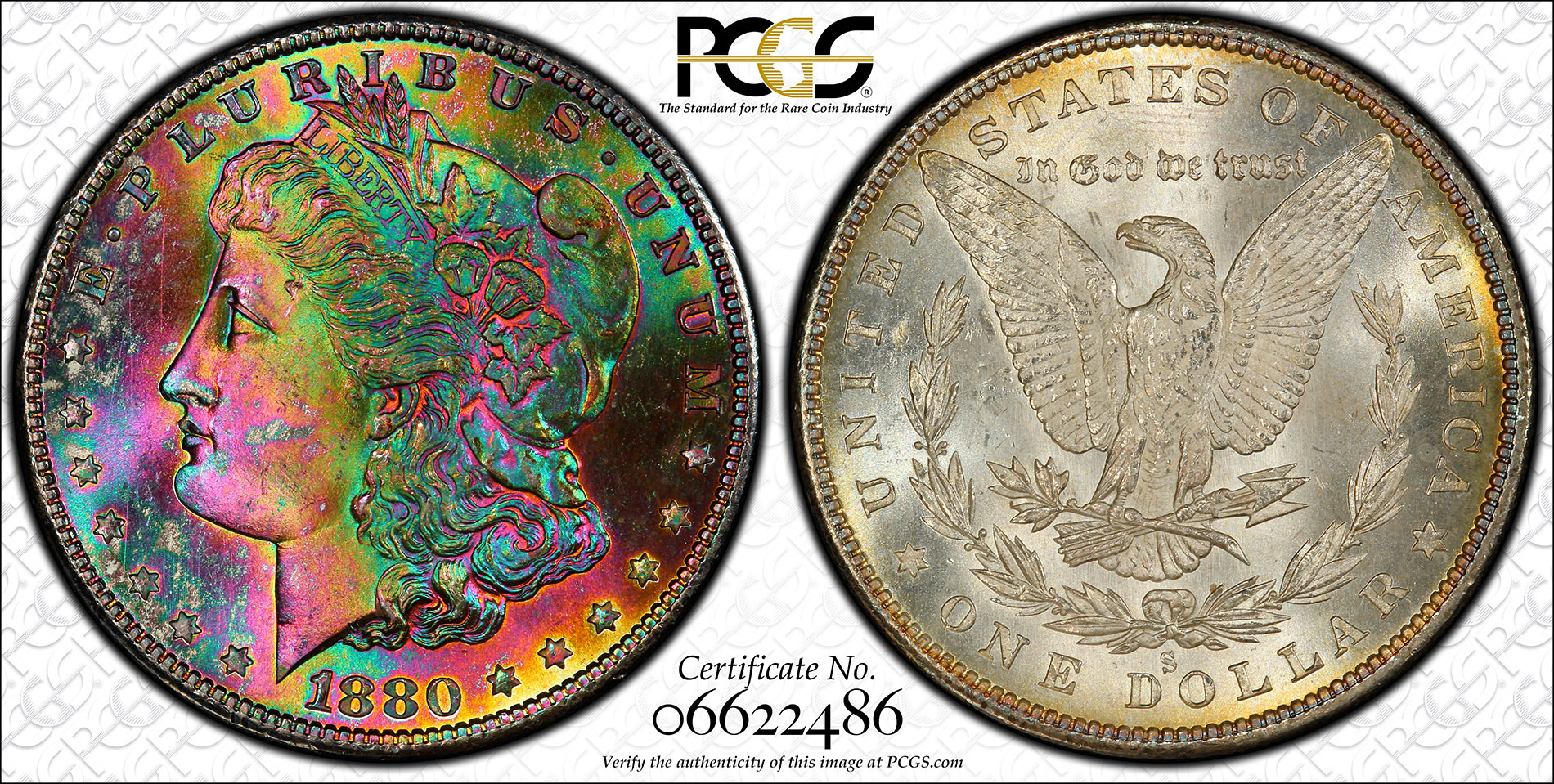 As collectors, what makes us "gaga" over toned coins? I can't comment on what you may possibly think about this numismatic eye-candy, but I can share with you what goes on in my little brain. My thoughts include, but are not limited to, the following: "It's unique; it's beautiful; oh, my gosh I can't believe this coin looks like it came out of a bag of Skittles; it's amazing to view... and... I must buy it!" Maybe you feel as passionately about toning as I do… or maybe you don't. Then again, beauty is in the eye of the beholder. While toning and eye appeal is unquestionably a matter of personal preference, most collectors agree on what is attractive and what is not.
Those of us that do prefer toning, may not appreciate purple (not the artist formerly known as Prince though, he made Purple Rain), others may not like moss tones, and some may like lighter pastel neon tones as opposed to monochromatic tones. "To each their own," as the cliché goes. Toning enthusiasts are from all corners of the world. Many are found within the PCGS Set Registry, where they update their sets on a regular basis. Our members have been gracious enough to share their toned delights with us to view. These coins may be found under the category of "Collectors Showcase" under the sub-category titled "Toned Coins".
For the full piece: https://www.pcgs.com/news/toned-coins-a-fad-or-here-to-stay
Want our top articles delivered to your e-mail inbox bi-weekly? Join our e-newsletter here: https://www.pcgs.com/newsletter