Home
›
U.S. Coin Forum
Small Bust, Larger Bust … Pretty Busts
pursuitofliberty
Posts: 6,357
✭✭✭✭✭
Well, I had to get you to at least open the thread, right?
So, this post has a story or two, and a very attractive pair to go with it ...
Back between Christmas and New Years package I made a combination offer to the dealer who had these, both so I could get over the Sales Tax threshold and try to whittle a few dollars off the prices. We agreed on a check to keep things as down and dirty as possible price wise, and then of course things had to clear and get shipped. I am patient, but then to top things off, they would have arrived Saturday, but I guess I wasn't here (I was) and they left the slip. On a long weekend!
But alas, safe and sound, and an in hand inspection, study, photoshoot and just plain moment of admiration later, and here we are.
I have multiple pictures of both and I will explain as I go.
In both cases if you want to guess the grade and the CAC sticker status, and provide any thoughts or commentary, I'd love to hear your take.
Okay, first let's start with the small one first. This one was the one I picked as kind of an adder to the first, although I really liked both coins for different reasons, and different parts of my collection. I don't really have any backstory.
1829 Small 10c JR-7
My pictures

TrueView

Next we have the one that kicked off the idea to make the offers in the first place.
This one does have some backstory.
When I first saw it a month or so prior, I tagged it on some notes as a review and look again. After going back some time later I figured out that it had been part of an Auction last year, and was part of Steve Herrman's AMBPR list and Census. I found the auction photo, which helped, and also found it had a True View. Everything I could find made me think this was pretty close to a top 5 or 6 piece for the marriage, and it kept drawing me back to its look.
I tried to gauge a reasonable price, but I kept wondering why it sold so soon again, and how to price it as there were no real comparable sales I could find. Anyway, shortly after I made the offer, I started to think I might be a little crazy. Well, I know I am that, but … maybe I was more than usual. And so, since I know the previous Auction's photographer, I thought I'd reach out and get his take.
Oh man, did I find out some things! He knew about the coin and a big part of the story, but he was a very vague, enlightening me to the fact that another friend was the one who had last owned it, and that I should ask him. And of course, my offer got accepted right as I was finding this part out. I thought I would wait until I had it in hand, but alas, I spilled the beans to the other friend (previous owner) early, and he gave me quite a bit more of the backstory.
Anyway ... it's an attractive example (IMO) with great color and luster, and which was previously owned by a friend, and has been seen and photographed by another friend ... but I really didn't know all of that when I made the offer.
Without further ado … the larger Bust
1824 O-106
My pictures

TrueView

LanceView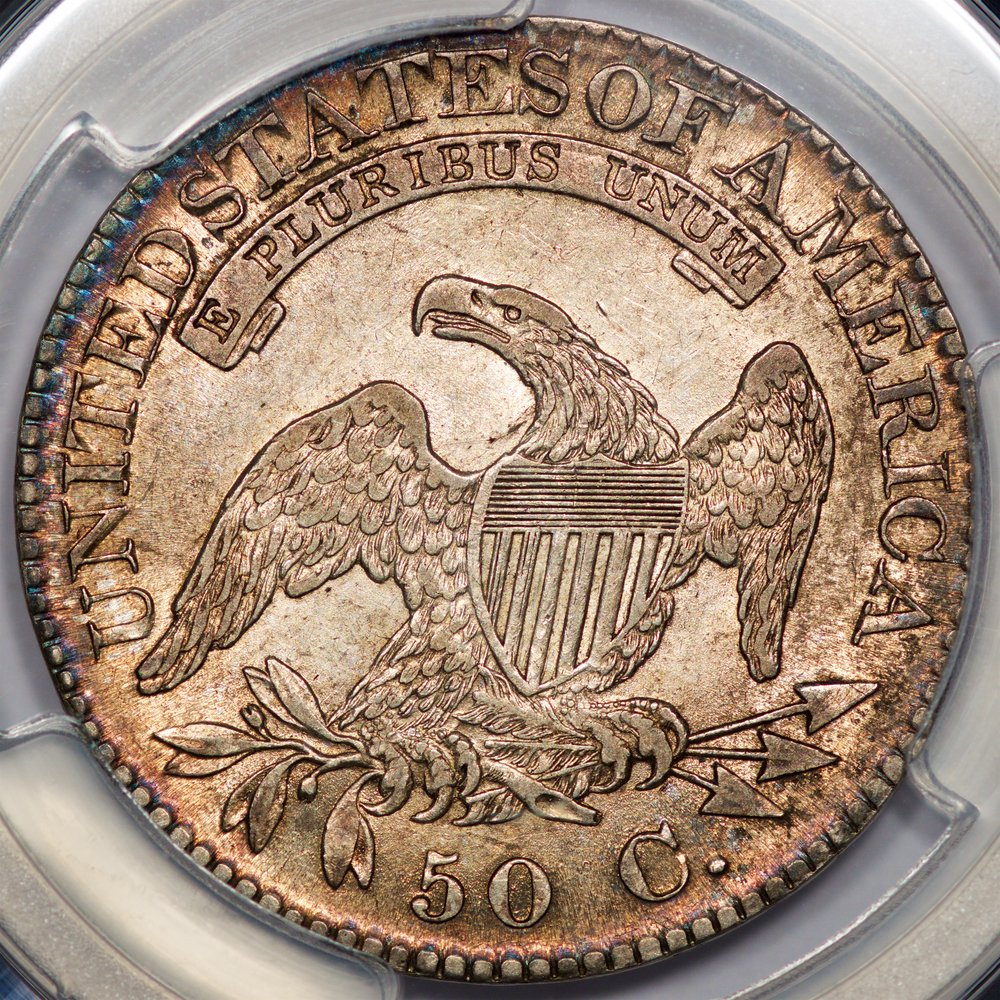 "We are only their care-takers," he posed, "if we take good care of them, then centuries from now they may still be here … "

Todd - BHNC #242
Leave a Comment