Home
›
World & Ancient Coins Forum
Information needed on medals by German engraver Oertel Berlin

ZoidMeister
Posts: 425
✭✭✭✭✭
Greetings,
I recently purchase the medal below. It bears the signature of the engraver, Oertel Berlin, I believe. Looks like a 1st Place medal from a 1902 Dog Show somewhere. My limited "Google-Fu" skills have left me wanting more information. I could not locate an image or website that had identical medals, and only saw a handful (or less) of similar.
Here is what I can tell you about it that cannot be determined from the photos.
It's 51mm in diameter, it weighs 57.3g. Everything else is visible in the photos.
Thanks in advance for any information you might have on this medal or it's creator.
Z
.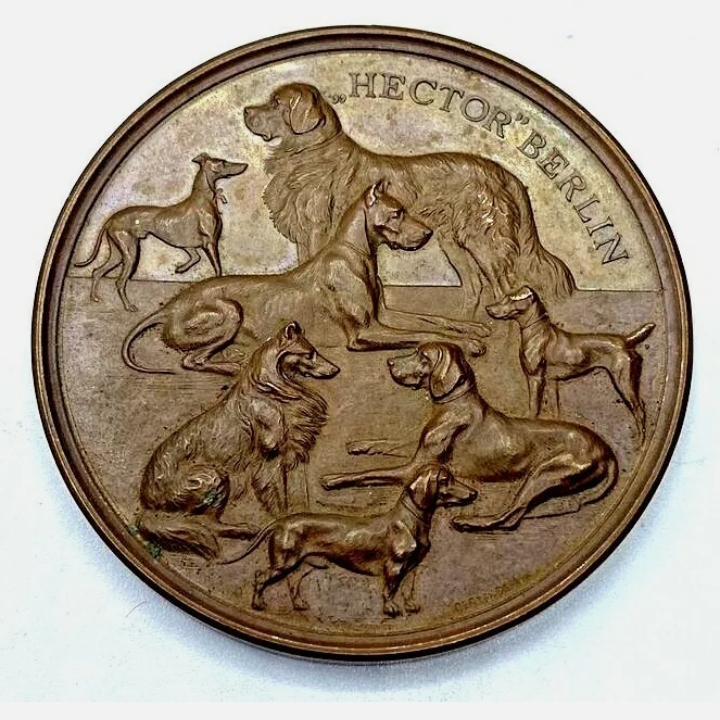 .
Busy chasing Carr's . . . . . woof!
Sucessful BST transactions with: Bullsitter, Downtown1974, P0CKETCHANGE, Twobitcollector, AKbeez, DCW, Illini420, ProofCollection, DCarr, Cazkaboom, RichieURich, who'd I forget?