Home
›
U.S. Coin Forum
Out-of-acrylic 2020 V75 ASE before PCGS submission.
C2Trends
Posts: 5
✭
Not sure if I guaranteed myself a lower grade than 69 or 70, but I managed to buy one straight from the US Mint on release day and had plenty of time before the first strike cutoff date was met so I decided to take it out before sending it in for grading.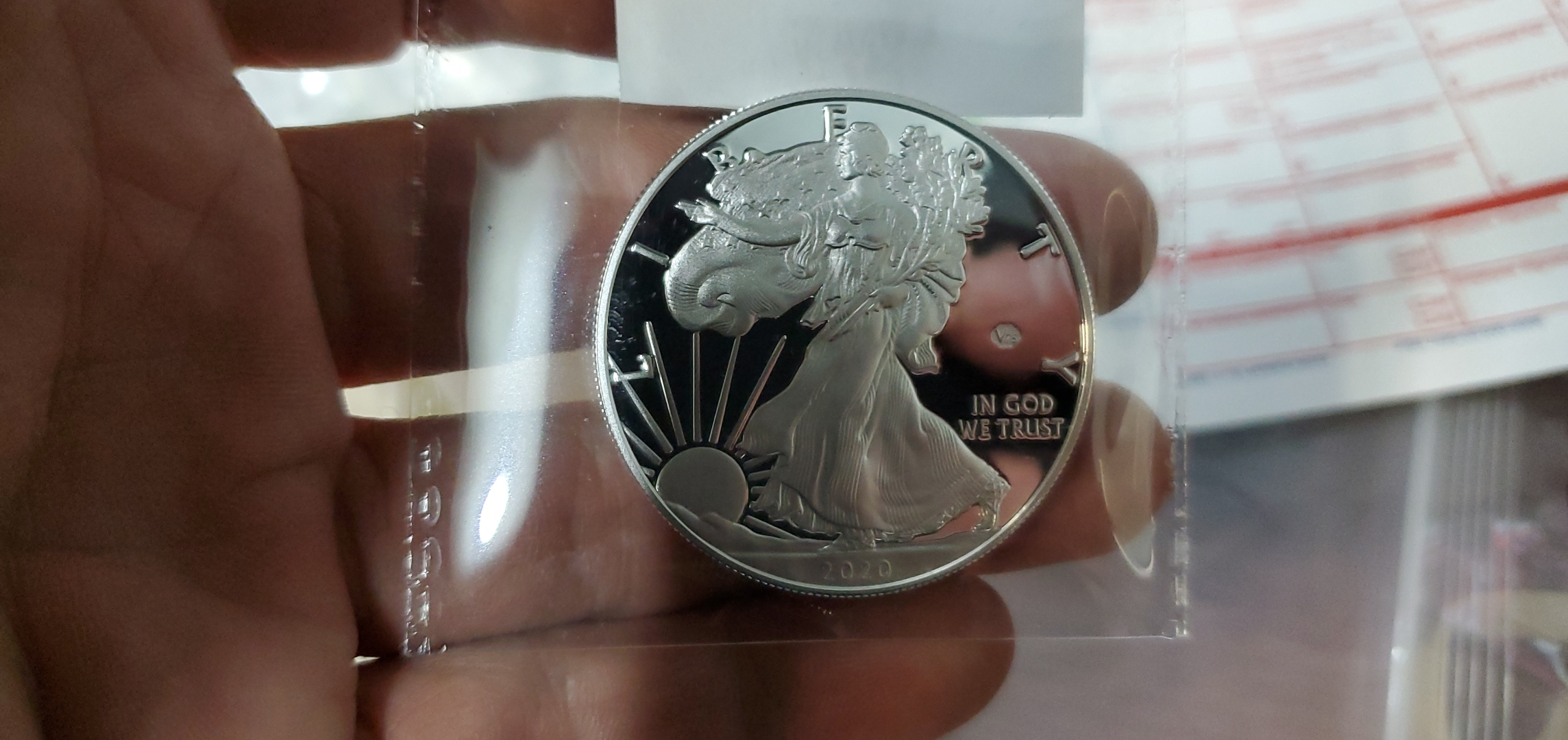 PCGS received my package on December 2nd according to USPS, wasn't scanned as received on PCGS site until the 4th, and I just finally received an email yesterday(18th) saying that it has now officially been received with a status of 'OK'. I have Regular Service with 20 day turnaround, which seems about right so far after reading other threads on PCGS turnaround times lately. The coin itself was spot and scratch-free from what I could see with the naked eye, just had a lot of cotton fibers on it from the Mint which are what show up in the pictures.
I got a little paranoid about opening it up after sending it in for grading, so I bought another one sealed in Mint packaging off eBay for $360 and sent that one in for grading with 'first strike' designation as well. Figure between the two one should come back PF70 for my collection and I'll sell the other.
Any thoughts on me opening this up before sending it in to PCGS?
Tagged:
Leave a Comment