Home
›
U.S. Coin Forum
Do you think this medal is really Silver??
keets
Posts: 25,351
✭✭✭✭✭
The medal pictured below is being auctioned by Heritage as HK-12a, to commemorate the Pacific Railway Completion and issued in 1869 and subsequent years by the U.S. Mint. Heritage and PCGS insert both note it as being Silver while it has the clear appearance of being Bronze. What am I missing??
Tell me what you think, is it really Silver but toned unlike anything I've ever seen or is it a PCGS "mechanical error" followed by the same Heritage mistake??
Al H.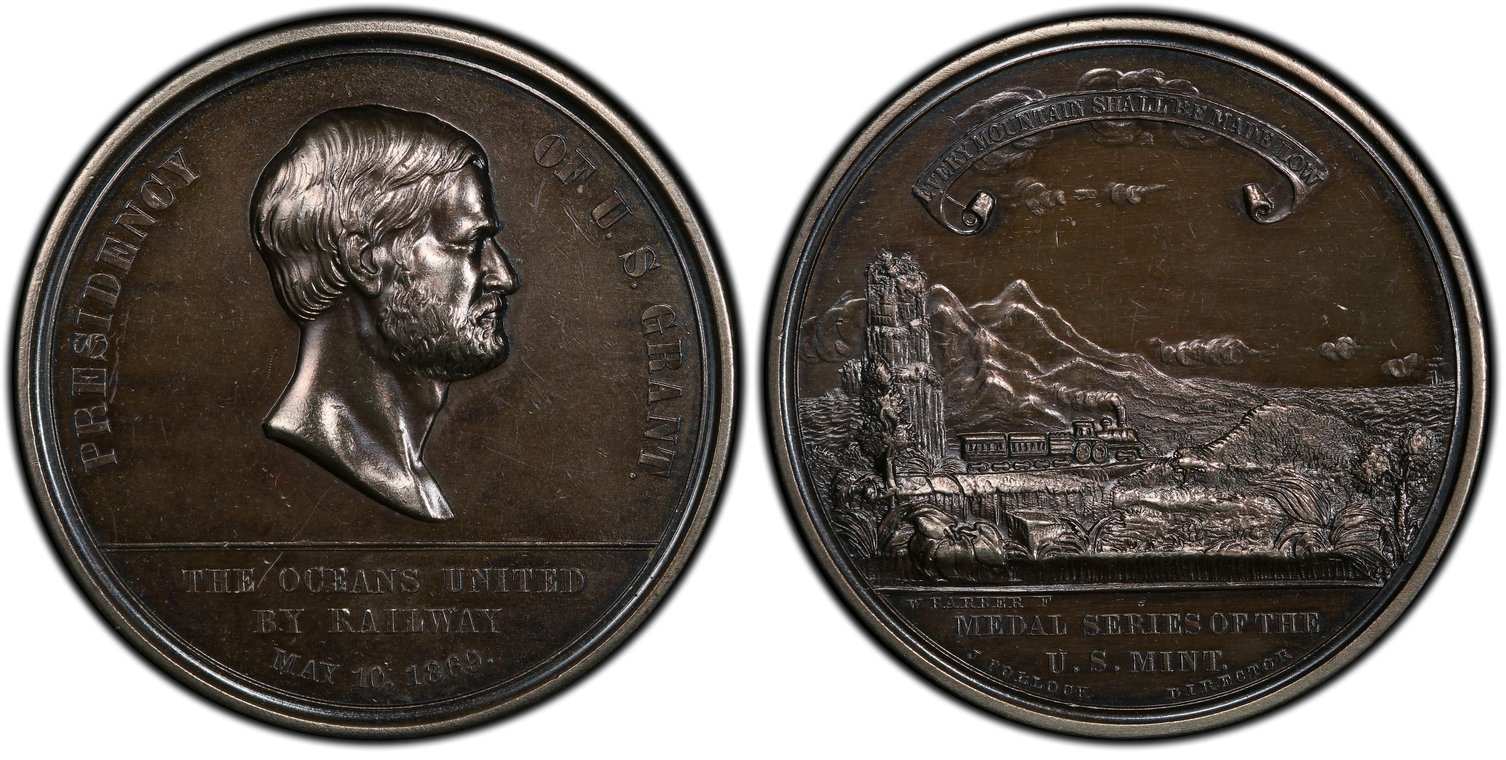 link to PCGS cert page --- https://pcgs.com/cert/40408861

link to Heritage auction --- https://coins.ha.com/itm/so-called-dollars/tokens-and-medals/1869-medal-pacific-railway-completion-silver-hk-12a-j-cm-39-r6-sp61-pcgs-pcgs-population-0-0-ngc-census-0-0-/p/1326-154001.s?ic4=ListView-ShortDescription-071515
Leave a Comment