Home
›
Trading Cards & Memorabilia Forum
4 or 6.5? What's the grading difference? Please explain.

DJJazzBass
Posts: 115
✭✭✭
This is NOT a complaint thread. I want to know what the difference is between these two cards. (Don't say "2.5").
I recently submitted the card that got a 4. Because I only got a 4, for my Registry set, I had to buy a 6.5 that had a very recent similar submit number to replace it.
Now with both cards in hand, all I see is lesser centering on my 4, but much sharper corners, cleaner front, and a much cleaner back.
What am I missing? This will be valuable information for my future card submissions. You are the experts, obviously not me.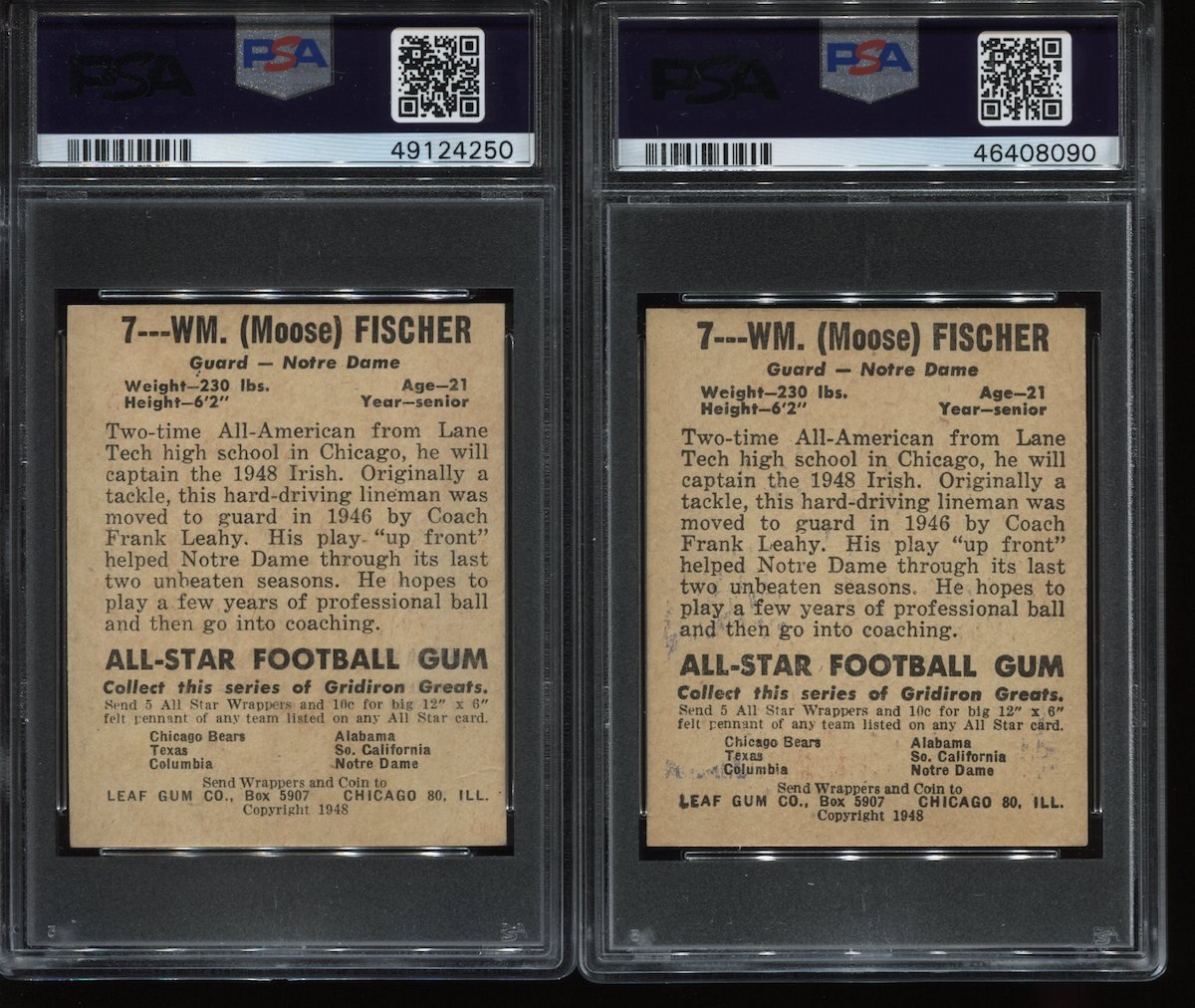 Hey Moose! Rocco! Help the Judge find his checkbook, will ya!