Home
›
U.S. Coin Forum
Shaker Medicine O Mint Seated Half
tokenpro
Posts: 835
✭✭✭✭✭
I bought a lot of items for resale at the recent (& hardly mentioned) Denver show but this is the only piece that I bought for myself.
Turner's Shaker Medicine Co. was located in St. Louis and was one of the best known Shaker medicine companies. The Shakers are a religious sect that grew out of the Quakers who arrived in the 1760's. The first colony was in Watervliet, New York and colonies expanded into New England and then further west into Ohio, Kentucky and Indiana. The medicines that they grew, gathered and packaged were all natural and made of medicinal herbs and folk remedies. The Turner Company which advertised heavily in the late 19th Century acquired their inventory mostly from Shaker colonies in Ohio, specifically the Union Colony near Lebanon, Ohio.
The current piece is made from an O mint Seated Half that had the obverse planed and engraved. A button loop was attached to the reverse for use as a lapel button or vest badge. Although I buy & sell a lot of love tokens I am not particularly a fan of that series (outside of some special pictorials). I much prefer the engraved pieces that commemorate an event or tell a story and have put back a number that intrigue me in one way or another.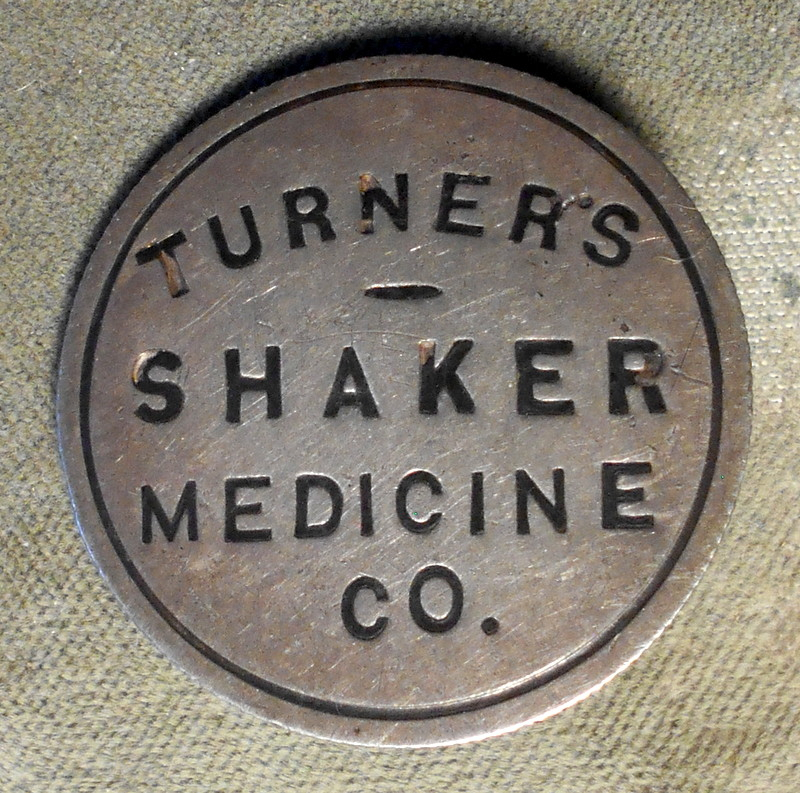 Leave a Comment