Home
›
U.S. Coin Forum
Charmy's June 2019 LONG BEACH SHOW REPORT w/lots of Pics!

ThePennyLady
Posts: 4,321
✭✭✭✭✭
I was anticipating that this Long Beach show, like other June Long Beach shows, would be on the slow side, but I was pleasantly surprised to find overall it was quite a busy show with both abundant coins to buy and very active sales.
As usual, I arrived at the loading dock Wednesday morning, unloaded my car at the bottom of the ramp, and me and my booth mate Rich then pushed the loaded cart up the ramp to wait for the noon setup to begin.
With two booth helpers, set up went smoothly and quickly, and soon vest pocket dealers were stopping by my table showing me lots of Pretty Pennies.
My bff Cindi stopped by to say hi. She had just bought this moose puzzle for her sister.
It wasn't long before my good friend Victor and his brother-in-law Clark who just flew in from New Zealand came by my table. He flew to the United States just to pick up some coins, and submit some others to PCGS for show grading. Yes, he is a very passionate numismatist! And they even brought me a nice bottle of Australian wine.
We opened that bottle of wine and shared it together - it was very tasty and we all enjoyed it immensely.
After the show, we went to our usual Wednesday night spot for dinner, Cafe Piccolos, with my long-time foreign coin dealer friends, Karl and Joanne Stephens, and my dear friend Ron Guth, as well as my boothmate Rich! We brought a few bottles of wine to share and had a really nice evening catching up with each other!
I ordered the exact same thing I order every time, the goat cheese chicken and Caesar salad, which was as good as ever! Then we shared the tiramisu for dessert!
The next morning I arrived at the show a little early so I could stop by some dealer tables to see if I could fill some want lists.
I stopped by to see a dealer who I had bought several pieces of penny exonumia from over the years. We had talked a few shows ago about my capped cent collection and he mentioned that he had quite a collection of original capped cents that he had acquired from a dealer who bought them directly from Louis Werner, the maker of the capped cents. I asked him at that time if he wanted to part with them and he told me he would think about it. Well, he brought the collection to the show and we ended up working out a deal for all of them. The collection included to scarce Joe Louis pieces, as well as several rare Santa Claus pieces in their original Christmas card holders. Also, there are several silver-plated pieces and others with attached bezels to be worn as jewelry.
I'm just so thrilled to have add all these pieces to my capped cent collection!
In case you're interested in learning more about Capped Cents, here's the article I wrote which appeared in the Numismatist in April
Also included in this collection were two sports-related capped cents that I had never seen before but I thought they were so detailed and interesting that I decided to buy them as well. I'm hoping to learn more about them, what they were made for, etc. They were made in the 1960's so if any of you have more info, please let me know.
After I bought the capped cents deal, that dealer's wife came by my table and gave me this cute little mouse holding a penny!
When the show opened on Thursday, there seemed to be an endless stream of people coming to the show. For me and most of the dealers I spoke with were pleasantly surprised that the show was very busy most of Thursday.
Todd came over to my table to show me this beautiful glass token from the 1892 Columbian Expo that he bought at the show. I have never seen a glass token like this before. He thought it would make an interesting photographic subject, and he was right!
After the show on Thursday we headed to our usual Thursday night restaurant - Naple's Ribs! Victor and Clark had heard us talk so much about how good the ribs are that they joined us as well!
Friday started out much more slowly than Thursday but soon became steadily busy. I had several regular customers come by and even some YNs like this very adorable young lady!
And this cute boy and his mom
Also, Dave99b came by and showed me his 1929 1/4 dollar he picked up at the show
And John at CN Numismatics and I shared some of my Rombauer Zinfandel at the Central States show, so he was very gracious and gave me a bottle at the show - thank you John!
Here are a few of the amazing proofs from the EMS Collection that will be up for sale at the Stack's auction in August!
Me and my group are very much creatures of habit because after the show on Friday, we went to our usual Friday night restaurant - King's Fish House which is just behind the convention center on Pine Street and has the most amazing macadamia nut crusted halibut! They also have these silly riddle napkins.
We all brought a bottle of wine to share, though we must be slowing down in our old age since we seem to only drink about half of each bottle these days!
This is the halibut - it's so yummy that I get it every time, as does half the table!
Me and my booth mate, Rich - his wife refers to me as his "show wife"!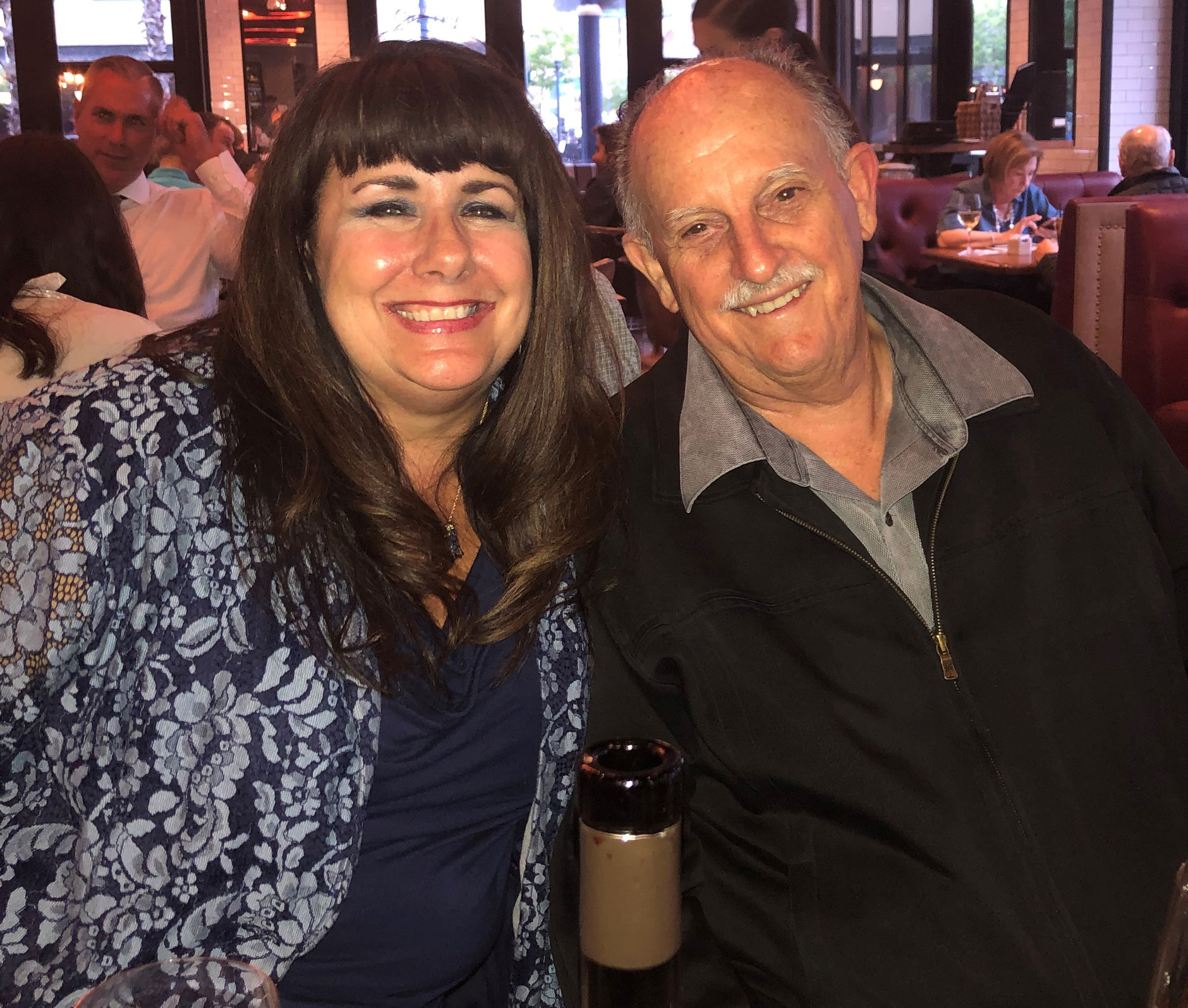 The rest of our group!
Saturday was pretty crowded with lots of families, scouts and other YN's, but it was slow sales-wise, as expected.
Me, a little worn out, on our final day of the show!
I made my usual rounds with the grading services and they were busy as usual!
After picking up their coins, my New Zealand pals needed to head out to the airport for their long trip home. And they even brought me ANOTHER bottle of Australian wine, this time a very nice cab! Let me just say a little something about Victor. I've been working with him for several years now, helping him put together registry sets. Earlier this year his toned set of Indian cents became the all-time finest, and one of his requirements was that every one of them had to be purchased from me! Wow, I was extremely honored. And Victor is such a delight to deal with, always trusting my judgment in the coins I chose, and making it very easy for me to help him. It's truly been an honor and pleasure for me helping Victor with his collections! And I can see why Victor brought Clark with him, he's a wonderful side-kick! Gentlemen.... until next time!
So that's about it. Overall, it turned out to be a good show for me, I'd probably give it a B. I realize my experience can be very different from other dealers, but since Long Beach is close to my home, I have a lot of local customers who help make my show even more successful.
And as usual, my hubby was waiting for me when I arrived home - I am always grateful that he is there to help me unload all my heavy bags at the end of a show. And then of course there's my sweet Penny who just lays there and watches all the commotion, then goes back to sleep!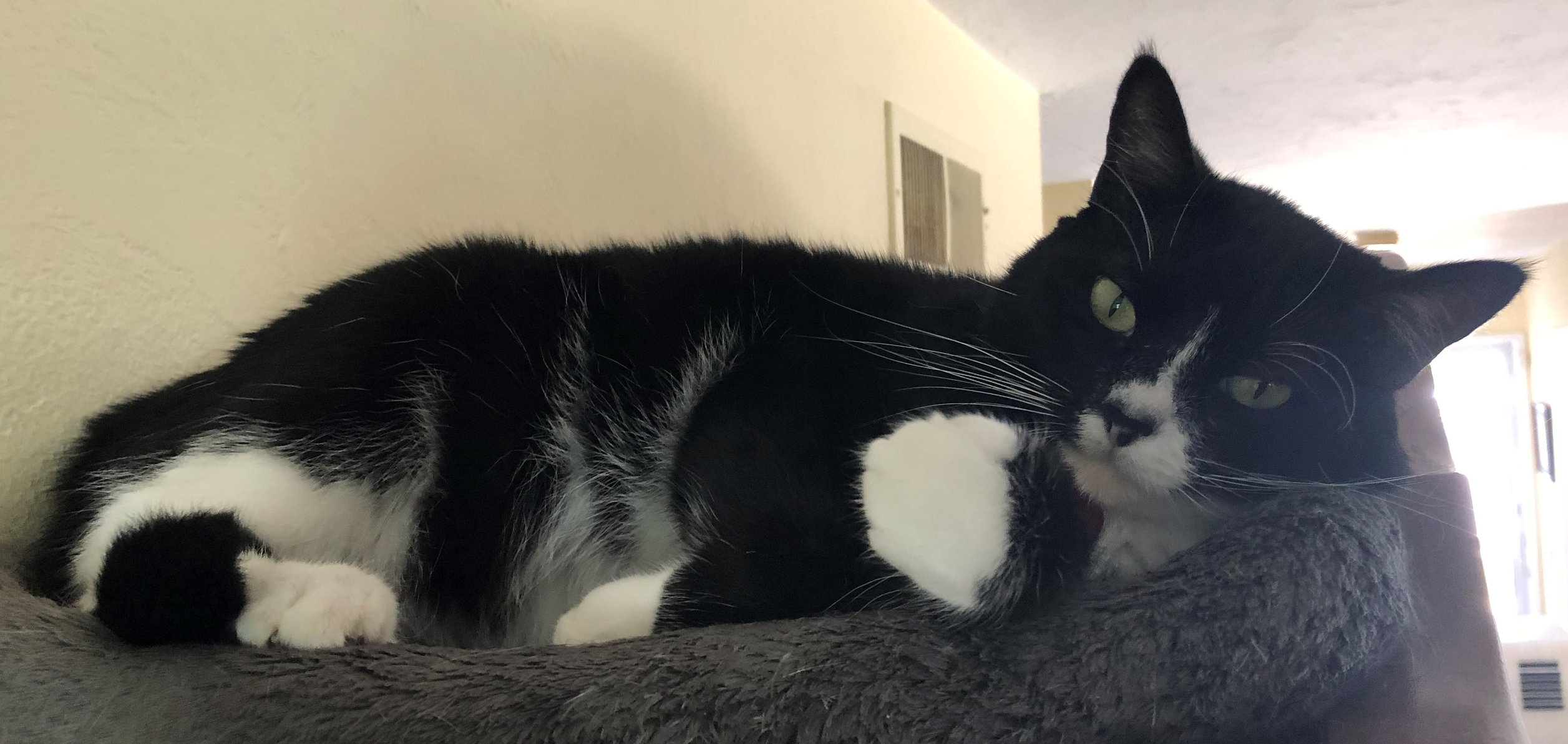 Next up: The San Diego Coinarama show July 13-14, then the ANA in Rosemont Chicago August 13-17!
Charmy Harker - The Penny Lady® President of Women in Numismaticshttps://thepennylady.com/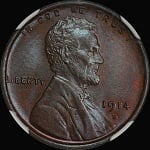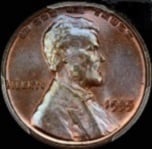 Leave a Comment