Home
›
PCGS Set Registry Forum
90% or more complete? What is your outlook?
Aspie_Rocco
Posts: 3,252
✭✭✭✭✭
For those at 90% or better completion of your registry set/ sets, how do you feel about it?
Are you excited to finish?
Frustrated with the final hurdles?
At an impasse?
Anxious about what to do next?
Optimistic about what comes next?
Do you want a pedigree?
Are you keeping your set after completing it?
If so, how long?
I am at 96.28% there on a set over 300 coins. I have a few that will get me further not graded yet.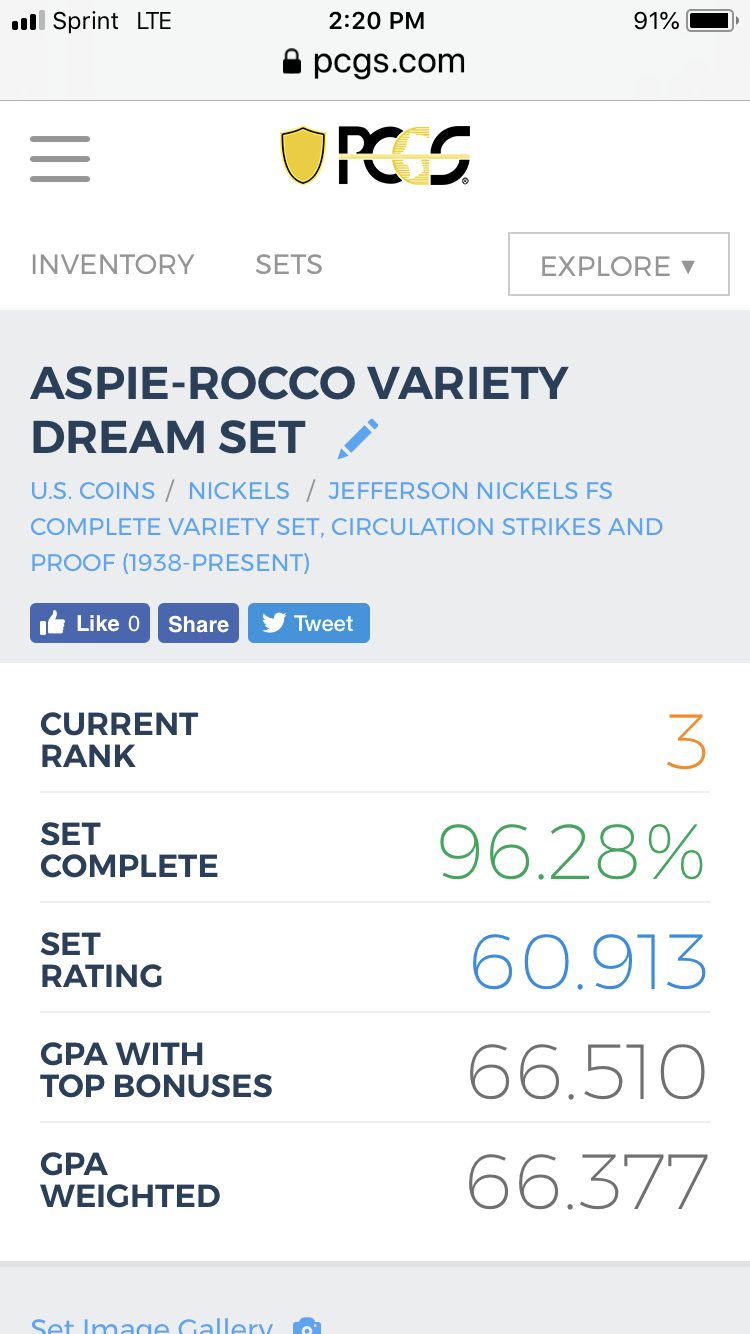 I am excited and anxious, lol. The last few are very difficult to locate or cost many multiples of common coins from the set. I optimistically look forward to achieving my future pedigree.
I plan to keep my set for at least another 20 years, continue to upgrade, and work on a few other smaller sets along the way.