Home
›
World & Ancient Coins Forum
My One from Every Country Collection
BillyKingsley
Posts: 2,542
✭✭✭
Reading and commenting on the thread recently started by @GotTheBug got me really going with my own long-dormant collection, and I've been thinking about it quite a bit since I replied to his thread. Looked through all my scans in the album and I remembered why I got so involved in this hobby starting in 2008. I don't believe I ever really talked about or shared my OFEC collection, because it's mostly modern and all scans. But I've decided to anyway. I know scans are not the best for showing coins, but I like the uniformity of it, for someone with OCD that's a big deal, lol.
I'm actually thinking about rescanning my collection, I bought a new scanner in 2016 and it can make MUCH better coin scans than the one it upgraded. But so far I have not made a decision either way, so for now you get the original scans, not all of which are good. I apologize for the lack of quality on some of them that you will be seeing. If I do decide to rescan them, I will edit this post with new images- I'm planning to keep updating it as I work on my collection and add to it. The small scans were made with my first scanner, the large ones with my second scanner as a general rule.
For me, name changes are what's important. Governing bodies are not, if they kept the same name then it counts as one country for me. You'll see.
And now, in alphabetical order:


Algeria 1964 two centimes


Andorra 1999 centim


Argentina 1950 20 centavos


Armenia 1994 twenty luma


Aruba 1998 5 cents. This one I believe came from a neighbor who vacationed there and brought one back for me.


Australia 2006 dollar. I traded with forum member @Sapyx for this coin.


Austria 1993 10 groschen


Austria-Hungary 1858 A heller. This one is really low grade, one side is almost worn smooth, but it's my only example from the country under that name.


Austrian Netherlands 1797 kronenthaler. This was the first coin I ever purchased from the internet, coming from the BST on this very forum, in 2008. One of the very few coins in this project I went over $10 for. My first coin pre-1800s.


Bahamas 1973 cent Proof


Bailiwick of Guernsey 1998 cent. Mint state coins scan especially poorly.


Bailiwick of Jersey 1998 penny


Barbados 2000 cents


Belgian Congo 1922 10 centimes


Belgium 1958 5 franks Flemish


Belize 1979 cent


Bermuda 1970 cent


Bolivia 1883 10 centavos. Surprisingly the only example of this country in my collection. South America is pretty popular in the "World Coins by the Pound" that a whole lot of these came from.


Botswana 1991 10 thebe


Brazil 1965 10 cruzeiros


British Caribbean Territories Eastern Group 1955 10 cents


British West Africa 1952 shilling


Bulgaria 1974 10 stotinki


Byzantine Empire 527-565 40 nummi. I know they didn't refer to themselves as the Byzantine Empire, but my collection, my rules
. The Byzantine Empire was my #1 most wanted for a while, I've got three now, but this was the first.


Cambodia 1955 20 cents


Canada 1973 5 cents. Canada was tough to choose from because I have a lot of them, many found in circulation, as this one was. I have been collecting Canadian coinage out of circulation in the USA since the late 1980s and have collected more than 100 different date/denominations that way. When I chose images for this subcollection in 2011 I chose this one, but it could have gone many other ways.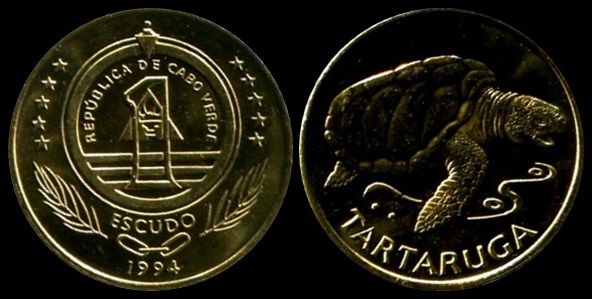 Cape Verde 1994 escudo


Cayman Islands 1996 5 cents


Central Africa 1985 5 francs


Chile 1965 10 centesimos


China 1997 yuan. I thought about going with a cash coin but I can't figure out which way is up, so I went with the easy option.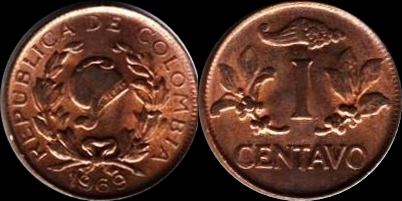 Colombia 1969 centavo. This was the very first coin out of the very first pound I ordered, in 2008.


Cook Islands 2003 cent


Costa Rica 1983 20 colones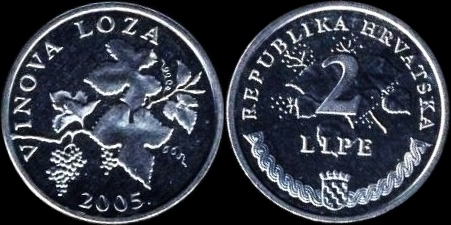 Croatia 2005 2 lipe


Cuba 1994 25 centavos


Curacao 1994 1/10th gulden


Cyprus 1996 bani


Czech Republic 2005 50 haleru


Czechoslovakia 1923 koruna


Czech-Slovak Federal Republic 1992 koruna


Denmark 1941 5 ore


Dominican Republic 1989 25 centavos


East Africa 1941 five cents. This scan is really, really bad and I considered not even posting it. But it's my only example from this country.


East Caribbean States 1991 dollar


Ecuador 1988 10 sucres


Egypt 1984 5 piasters


El Salvidor 1991 colon. This one has been with me since the 1990s, I got it at the science store in the Danbury Mall, circa 1995, when I first showed some interest in the hobby.


England 1271-1307 penny. This was a Christmas gift from a forum member. Amazing!


Eritrea 1997 ten cents


Estonia 1991 5 senti. Another one from the Science Store.


Ethiopia 1977 cent


Falkland Islands 1998 cent


Fiji 1987 10 cents


Finland 1999 10 Euro cents. This was my first Euro, which I traded for on a non-coin hobby forum circa 2002.


France 1970 5 francs. My dad actually found this one on a bus in the 1990s.

French Equatorial Africa 1948 franc


French Indo-China 1941 S 20 centimes


French New Caledonia 1949 50 centimes


Gambia 1971 five butus


Georigia 1993 thetri


German Democratic Republic 1972 50 pfennig


German States- Bavaria 1858 pfennig.


German States- Hamburg 1765 four shilling. I purchased this one at a local shop, now closed. One of the few I went above $10 for. If my memory is correct this one cost me $20.


German States - Hesse-Cassel 1820 1/24th of a thaler. I bought this the same time I bought the Hamburg piece above. It's slightly bent but good enough for me!


German States- Nassau 1850 kreuzer


German States - Prussia 1863A Silber Groschen. All three German States that I did not buy at the local shop came from this forum.


Germany 1913 A 5 pfennig


Gibraltar 2000 penny


Great Britian 1920 penny


Greece 2002 Euro


Guyana 1990 25 cents


Haiti 1997 5 cents


Honduras 1998 5 centavos


Hong Kong 1966 fifty cents


Hungary 1944 pengo. I'm only one year away from completing the Pengo of this type, if I recall correctly.


Iceland 1974 50 aurar


India 1977 5 paise


Indonesia 1971 25 rupiah


Iran 1976 rial (I think)


Iraq 1981 25 fils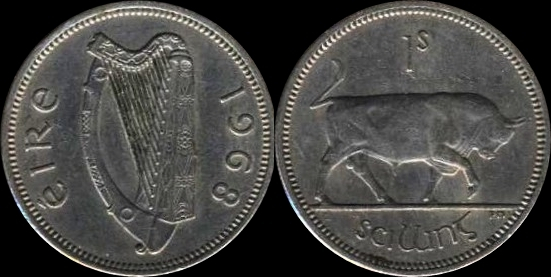 Ireland 1968 shilling


Isle of Man 1977 half penny


Israel 1979 5 lirot


Italy 1909 20 centesimi


Jamaica 1972 five cents. Believe it or not, but I got this one in circulation here in the USA.


Japan 2002 ten yen (I think)


Jordan 1970 5 fils


Kenya 1969 shilling


Kyrgyzstan 2008 ten tiyin


Laos 1980 10 att


Lebanon 1952 15 piaster


Liberia Proof 1972 cent. This was the first proof coin I ever saw in person.


Liege 1723 liard. Pretty sure this one came from this forum as well.


Lithuania 1991 two centai


Luxembourg 1981 franc


Malaya 1950 ten cents


Malaya and British Borneo 1962 cent


Malaysia 1992 ten sen


Mali 1961 five francs. A gift from members of this forum.


Malta 1998 cent. Got it as a Christmas present, because it has a weasel on it.


Marshall Islands 1988 Space Shuttle Discovery. I am not really into NCLT but I will make rare exceptions. I actually got this one at a car show, there is occasionally a coin dealer who sets up at one of our biggest car shows. Does quite well too. Actually the same show I took my current profile photo at.


Mauritius 1991 rupee


Mexico 2007 50 centavos


Moldova 1996 ban


Morocco 1951 five francs


Mozambique 1974 20 centavos


Netherlands 1942 25 cent. My grandfather brought this one home from WWII. Finding what he had brought home played a role in my becoming a true coin collector, so this one is pretty important to me.


Netherlands Antilles 1971 gulden


New Zealand 1967 five cents


Newfoundland 1865 cent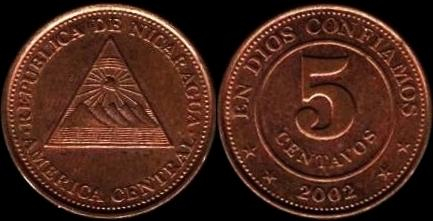 Nicaragua 2002 five centavos


Nigeria 1973 ten kobo


Norway 1962 ore. One of my favorite coin designs ever. You may recall I used a squirrel as my profile picture on here for most of my first 9 and a half years as a member here.


Pakistan 1963 25 paisa


Panama 1940 two and a half balboa. I bought this on my first ever trip to a coin store, in May 2008.


Papal States 1721-24 quattrino. Purchased from Allan Berman.


Papua New Guinea 1995 20 toea


Paraguay 2006 500 guaranties


Peru 1969 half sol de oro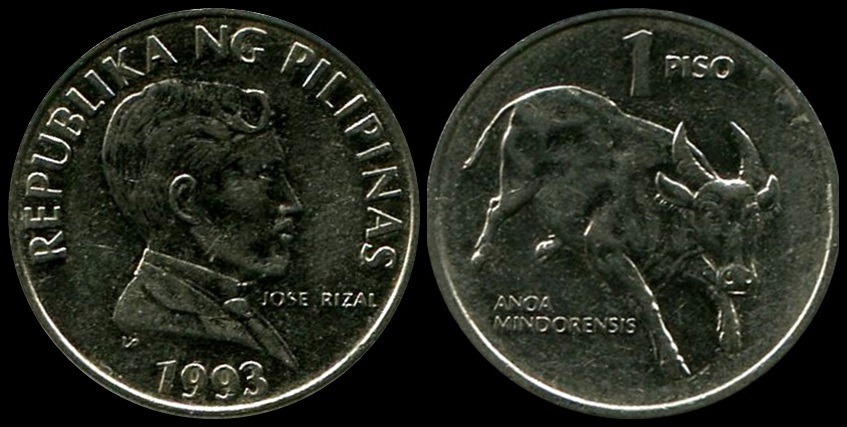 Philippines 1993 piso


Poland 1970 5 groszy


Portugal 1987 50 escudos


Rhodesia 1964 sixpence


Romania 1966 five bani


Rome, 324-325 follis, Cyzicus mint. My first ancient coin, my first Roman artifact. I'm a big time devotee of ancient Rome. This is one of my favorites in my collection, even though I have rarer Emperors and even a couple silver, this one will always be my first. I got it from @lordmarcovan on the BST here in 2008.


Russia 1991 ten roubles. I got this one from a friend of the family who went to Russia in the 1990s. I don't believe this coin design is listed in Krause.


Sasanian Empire, 591-628 dracm. This coin is the most I've spent for a single issue in this entire project, $25, from Allan Berman at the Danbury Coin Show several years ago.


Saudi Arabia 2002 10 halala


Serbia 1875 50 para


Sicily 1717 grana, a gift from @bobsr the first country I have added since 2014


Singapore 1989 five cents


Slovakia 1993 ten halers. Another one I got at the Science Store circa 1995.


Slovenia 2000 tolar. This one needs a new scan.


Somalia 2000 5 shillings


Somaliland 2002 ten shillings


South Africa 1996 ten cents


South Arabia 1964 fils


South Korea 2002 100 won


South Vietnam 1968 twenty dong


Spain 1945 ten centavos


Sri Lanka 2002 five rupees


St. Pierre & Miquelon 1948 franc


Straits Settlements 1896 ten cents


Swaziland 1999 five cents


Sweden 1954 50 ore


Switzerland 1965 half franc


Syria 1997 10 pounds. Another one that needs a new scan. The color is closer to the back but that's not right either.


Taiwan 1955 chiao


Tanzania 1976 20 senti


Thailand 1999 baht


Togo 1957 25 francs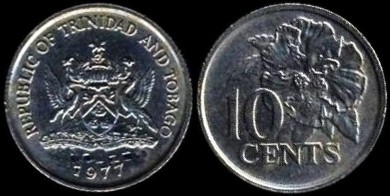 Trinidad & Tobago 1977 ten cents


Turkey 1987 100 lira


Uganda 1987 five shillings


Ukraine 1992 5 kopijok


United Arab Emirates 50 fils. I have not been able to determine the year yet


United States of America 1976 D quarter. I didn't have any trouble picking the coin for the USA, even though the vast majority of my collection is from here, as I am from the USA. My dad used to save every one of these, saying they would be rarer than the regular ones. While I know that's not true, I save them in honor of him. I may not have become a collector if not for him. I didn't even know he had a collection while he was alive, he had it stored leaning on the back of our home's heater. That went bad in 2008, and when we had it replaced we found his stash. I had never seen anything like the stuff he found, and I got hooked on the hobby. I now save all the bicentennial quarters I get in honor of him, and have collected 2 full rolls out of circulation. We lost him to cancer in 2002.


Uruguay 1994 20 centesimos


Uzbekistan 1994 tiyin


Vatican City 1977 100 lira


Venezuela 1967 bolivar


Yugoslavia 1953 2 dinara


Zambia 1983 ngwee. The last one from the Science store.


Zimbabwe 1980 five cents
In all, there are 165 different countries represented in this sub-collection and I think I may have a few more I forgot to copy into this file, or maybe just didn't scan yet. I didn't keep very good records of my collection from 2014-2017 so I'm not really sure what I've gotten in that time. It's not much, but there is some. Got to try and find the stuff so I can document it properly. The last new addition I typed in was on 9/9/2014 so I have some work ahead of me!
I have been working on it since 2008 although I hadn't realized yet at the time that was what I wanted to do.
I tend to favor coins with portraits on them, but that isn't really as common as it used to be, a lot of them are from before I have access to (or more accurately, am willing to pay for) so barring that, I chose a lot of coins showing animals, which is not something I consciously thought about, I noticed it when looking at my gallery.
Just because I think it's cool looking, here is a screencap of the file I keep of this project, and used for this post.

Thank you for reading and thank you especially to those of you who have helped me over the years, those I mentioned and those I did not.