Home
›
Buy, Sell & Trade - Stamps
Collection of Vintage USA & World Covers ( all only $1 each ) #'s 701 to 800
oz_in_ohio
Posts: 184
✭✭
********Selling off all my collections********
**********All my covers are $1.00 each **********
All covers are numbered
Please Quote Cover Numbers of items required.
I only have 1 each.
WILL SHIP WORLDWIDE
USA BUYERS - Must have tracking with shipment - $3.85
INTERNATIONAL BUYERS - USPS priority Mail Only - $34.95
I will combine shipping at a huge discounted price
of 25c per added cover in the same package.
All priced way under retail value
---
******Cover # 701
1901 Ceylon to Huron Ohio Antique Cover******

---
******Cover # 703
Elyria Ohio Sesquitennial With medal Of Honor Stamp******

---
******Cover # 704
88th Garfield Perry Stamp Exhibition Cover******

---
******Cover # 706
1975 Royal Swedish Post Office Stand Cover with cashet ******

---
******Cover # 707
1972 Maine Philatelic Society Convention Cover with Cashet******

---
******Cover # 708
Black River Stamp Club , Elyria Ohio 20th Anniversary Cover******

---
******Cover # 709
1987 Black River Stamp Club , Elyria Ohio Stamp Show Cover******

---
******Cover # 710 USA BICENTENNIAL YEAR
1976 Garfield Perry Stamp Show . Ohio Cover Special cashet & Postmark******

---
******Cover # 711
1970 Black River Stamp Club , Elyria Ohio Stamp Show Cover
50th Attack Anniversary on Pearl harbor = Special PMK
ONLY 100 COVERS MADE WORLDWIDE******

---
******Cover # 712
1977 Sweden Booth / Stand Cover at 87th Garfield Perry Convention******

---
******Cover # 713
1974 83rd Garfield Perry Bicentennial Convention
Cover with Special Cashet of Liberty Bell******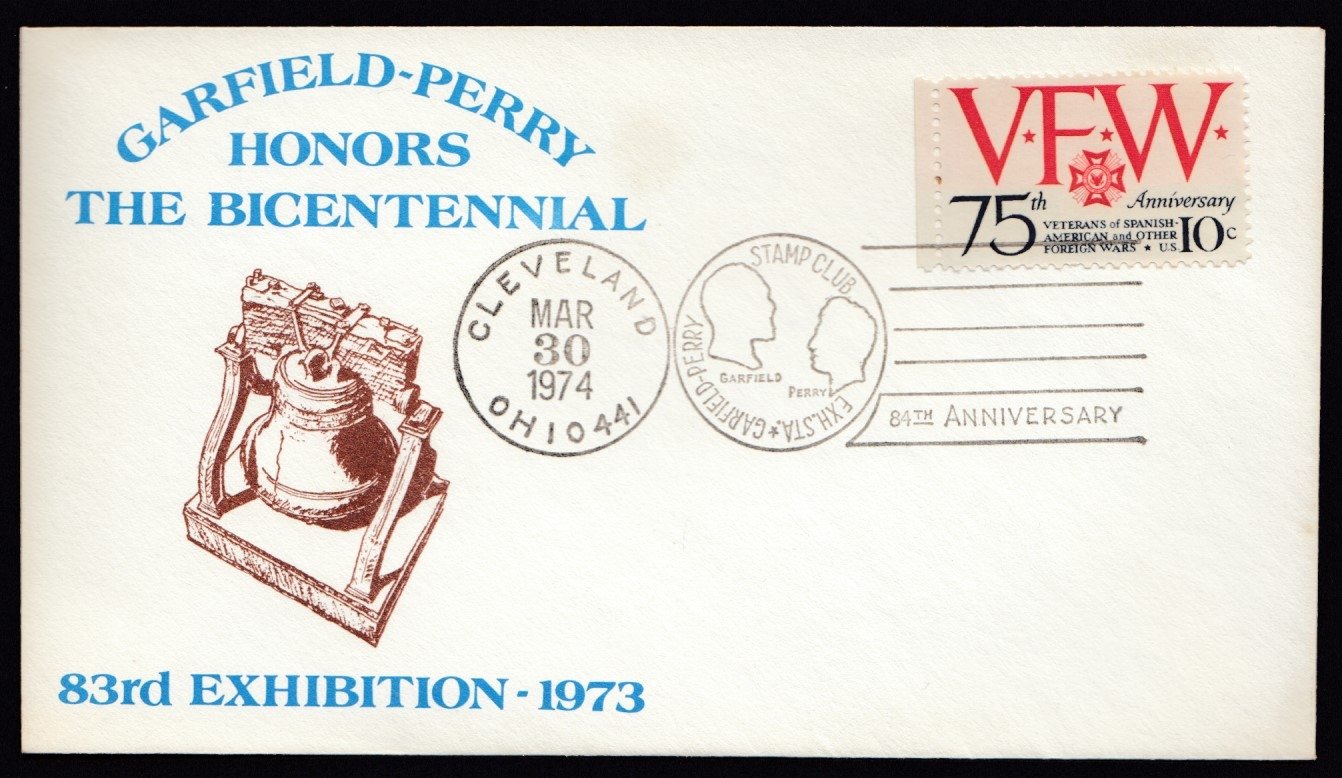 ---
******Cover # 714 Black River Stamp Club Cover of Easter seals Special Cashet******

---
******Cover # 715 COVERS FROM INDIA******

---
******CARDS # 716
1920's / 30s CARDS FROM INDIA - ALL KGV ERA******

---
******CARDS # 717 EARLY CARDS FROM INDIA******

---
******CARDS # 718 EARLY POSTAL CARDS FROM INDIA******

---
******CARDS # 719 EARLY 1950's USA POSTAL CARDS******

---
******CARD # 720
1908 USA POSTAL CARD FROM CHICAGO
FIRST NATIONAL BANK ******

---
******Card # 721 USA POSTAL CARD - SNYDER HISTORICAL SOCIETY******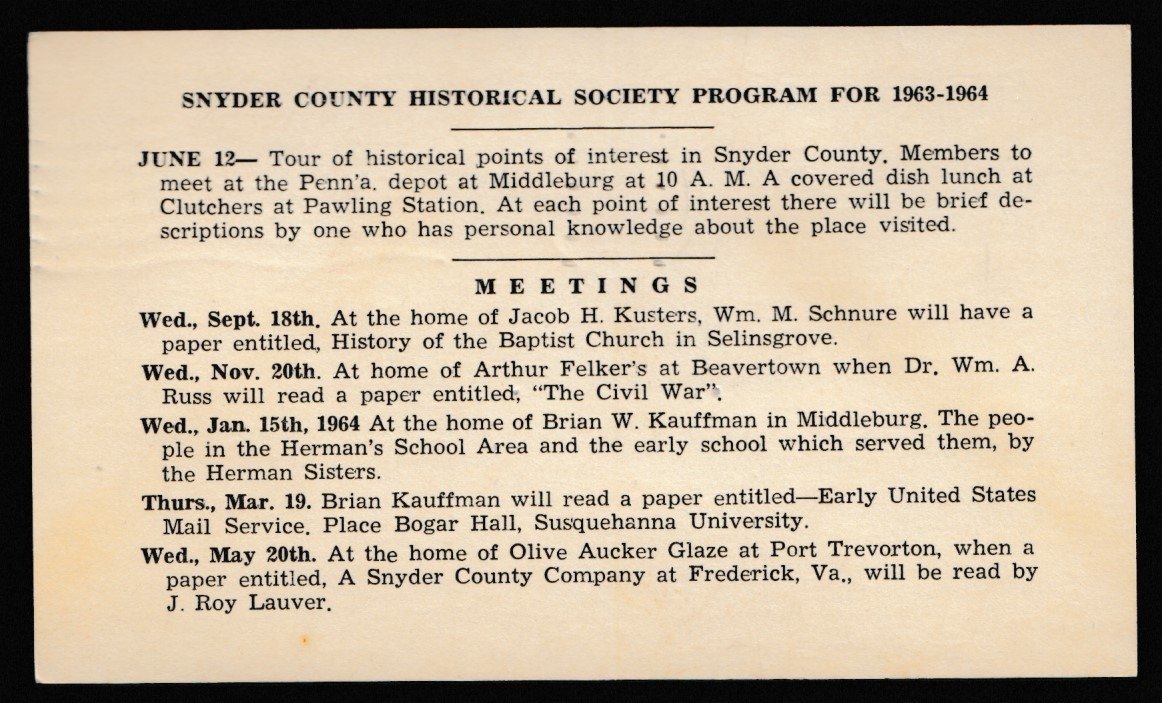 ---
******Card # 722 1908 USA POSTAL CARD FROM CHICAGO
FIRST NATIONAL BANK ******

---
******Card # 723
1950 USA POSTAL CARD FROM PA******

---
******Card # 724 1950 USA POSTAL CARD FROM PA******

---
******Card # 725 1950 USA POSTAL CARD FROM PA******

---
******Card # 726
1950's USA POSTAL CARD FROM PA******

---
******Card # 727 Ohio Martindale Electric Co 1950's USA POSTAL CARD******

---
******Card # 728 Ohio Carbon Co 1950's USA POSTAL CARD ******

---
******Card # 729
NJ Peter Tan Stamp Approval Co USA POSTAL CARD******

---
******Card # 730 SKF Industries PA USA POSTAL CARD
POSTMARK UPSIDE DOWN - USPS MACHINED WRONGLY ******

---
******Card # 731 Ohio General electric USA POSTAL CARD******

---
******Card # 732
1912 NYC Charles Zoller Co Vintage USA POSTAL CARD******

---
******Card # 733 El Dorado Water Works PMKD Kansas USA POSTAL CARD
CARD FOLDED IN CENTER******

---
******Card # 734 1908 USA POSTAL CARD FROM CHICAGO
FIRST NATIONAL BANK******

---
******Cover # 735
1968 Papua New Guinea To USA Air Mail Cover******

---
******Cover # 736 1970 UN Mini Sheet Cover******

---
******Cover # 738 1975 German Flight Cover******

---
******Cover # 739
German Transocean Philatelic society Cover******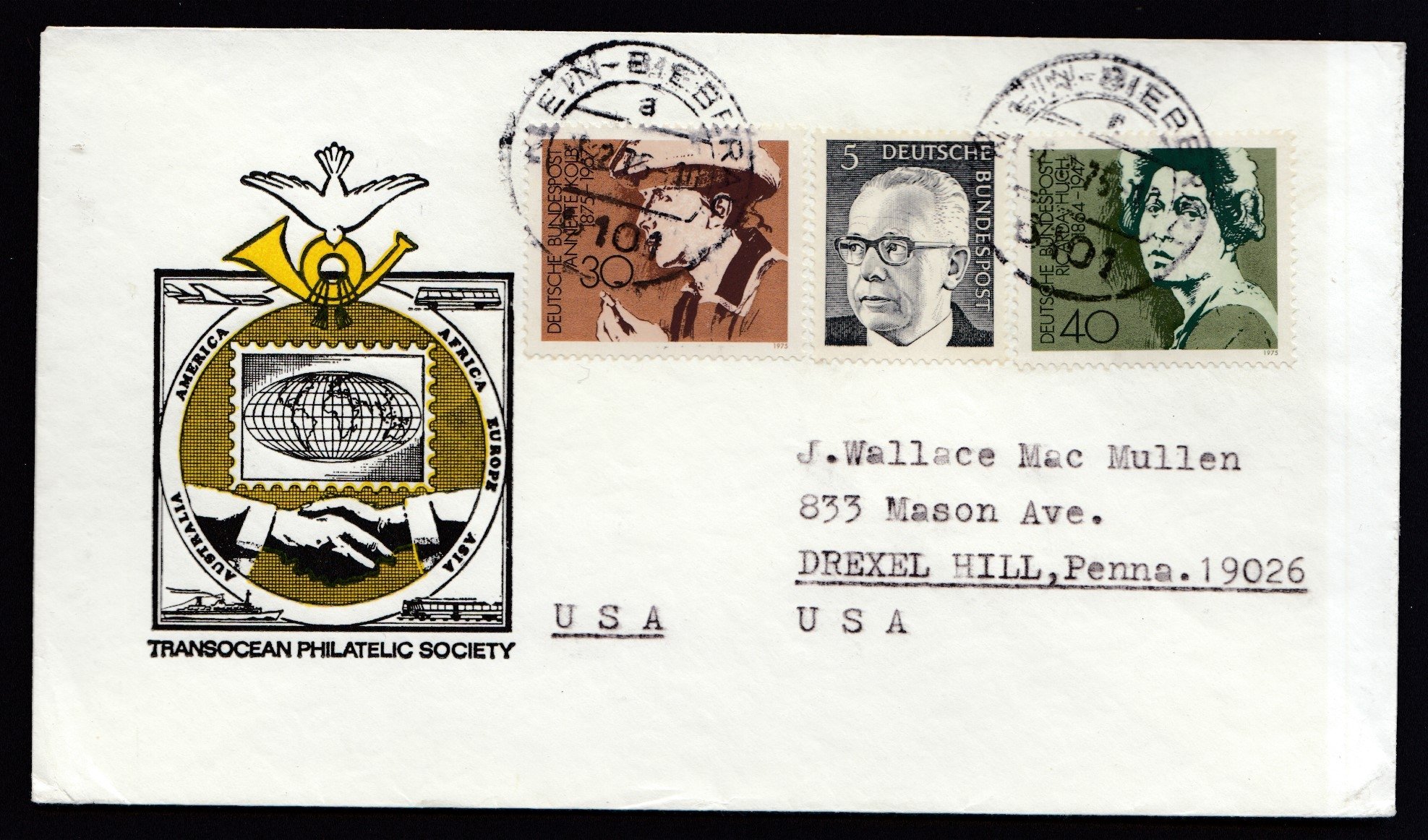 ---
******Cover # 740
German Philatelic Cover - Nice cachet******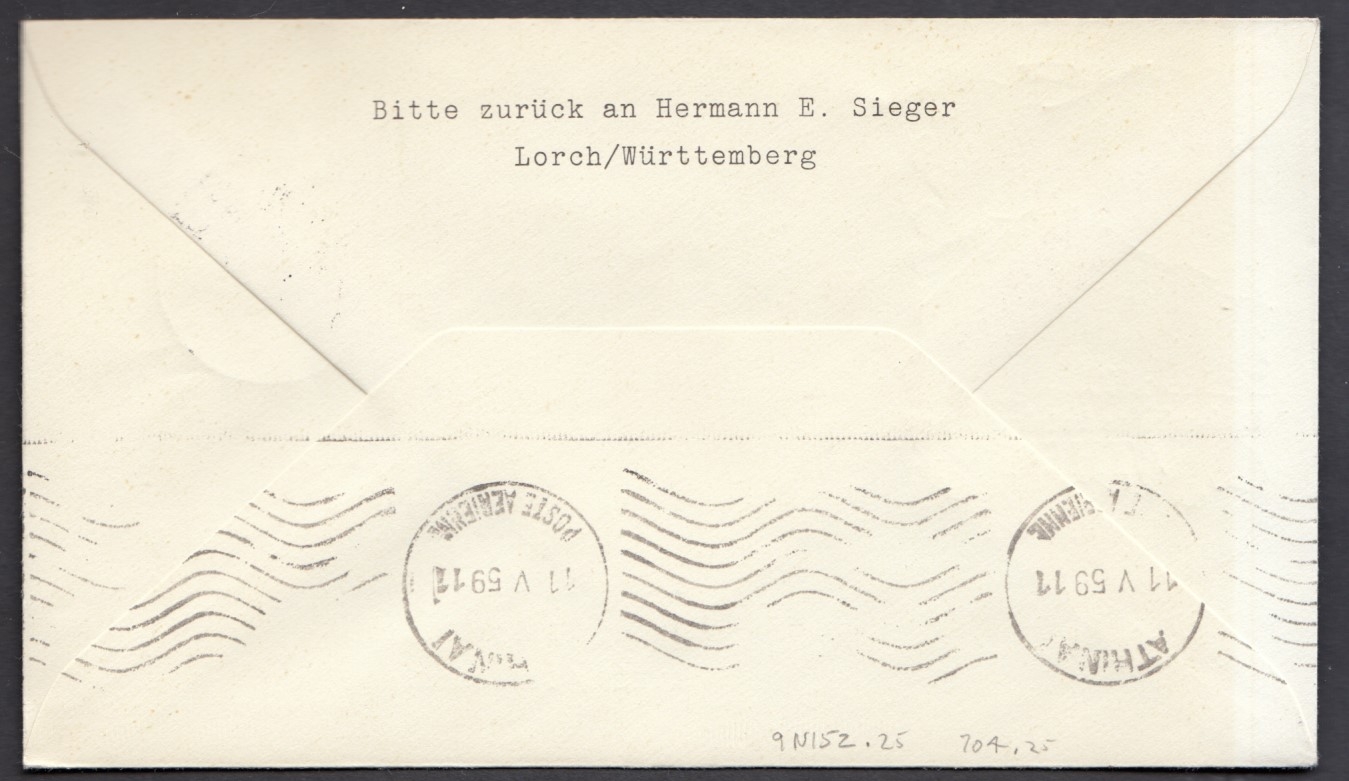 ---
******Cover # 741 Austrian Arilines Airmail Cover - Nice cachet
POSTMARKED GERMANY ON AUSTRIAN ENVELOPE ******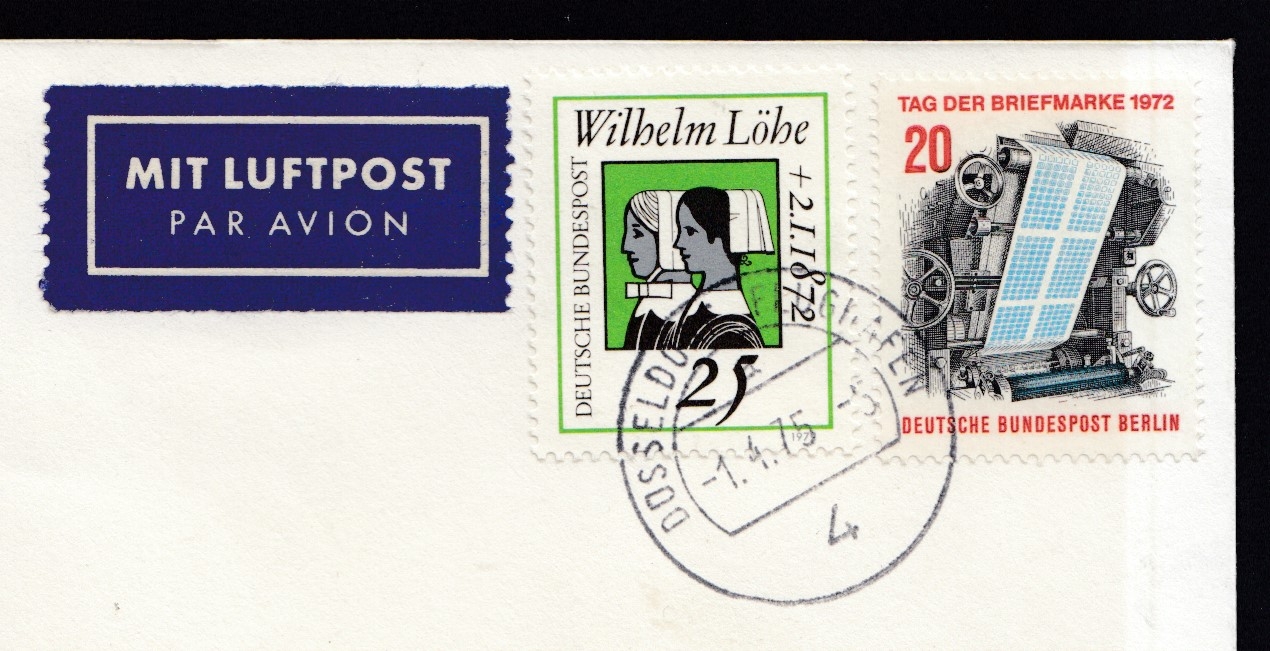 ---
******Cover # 742
UN Gold medal Auctions Cover - DUAL POSTMARKS******

---
******Cover # 743 UK Boy Scout Emblem - TOP LEFT******

---
******Cover # 744
1972 Austrian Flight Cover - DC9******

---
******Cover # 745 1972 Austrian Flight Cover - SWISSAIR******

---
******Cover # 746
1972 Austrian Flight Cover - DC9******

---
******Cover # 747 1974 Austrian Flight Cover******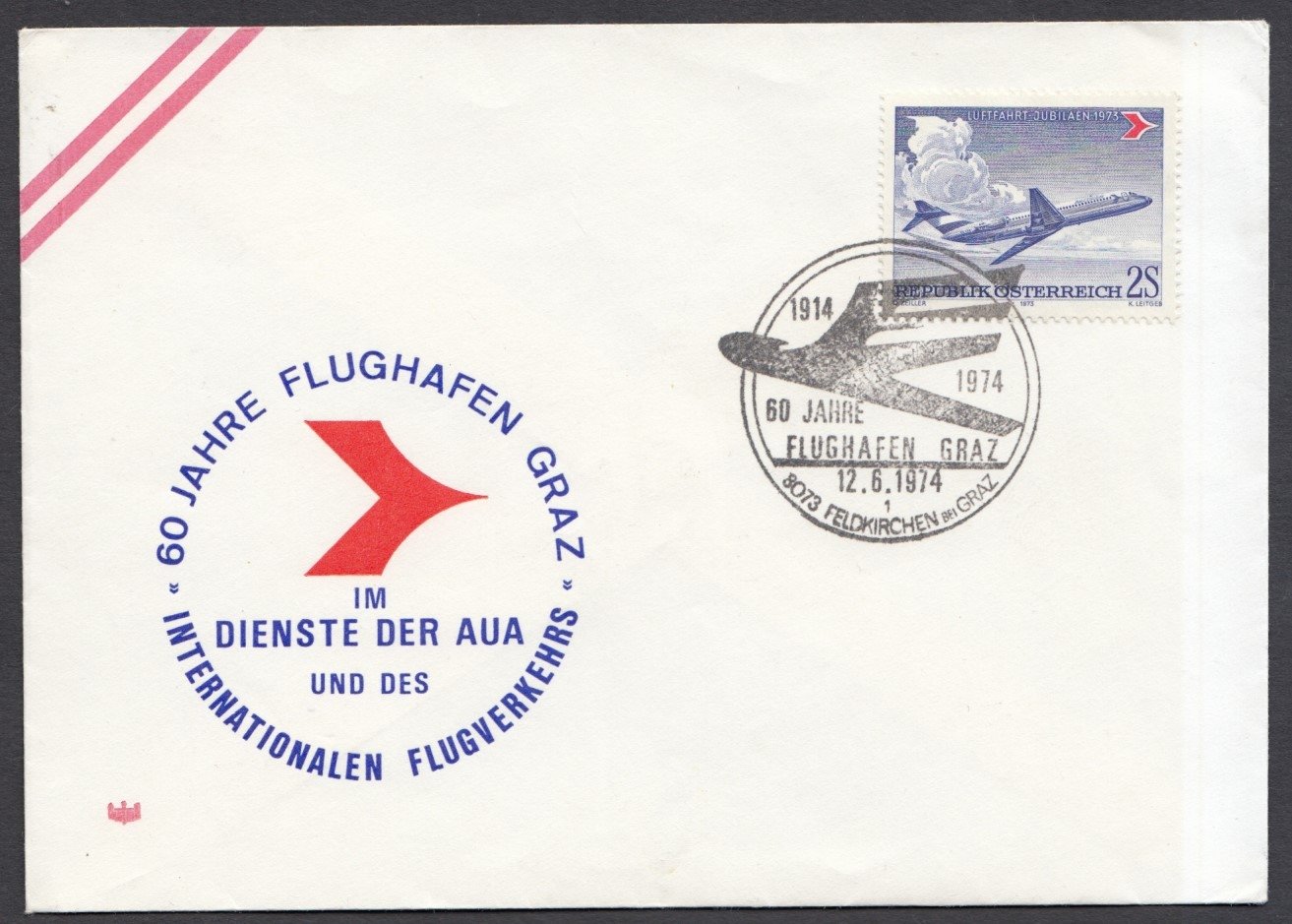 ---
******Cover # 748
1963 Austrian Flight Cover******

---
******Cover # 749
1972 Registered Austrian Flight Cover- DC9******

---
******Cover # 750
1975 Austria to Belgium Flight Cover - Nice cashet******

---
******Cover # 751
Austrian Airlines Flight Cover******

---
******Cover # 752
1961 Austrian Airlines Flight Cover - Nice cashet******

---
******Cover # 753
1960 Austrian Airlines Flight Cover - Nice cashet****** ******

---
******Cover # 754
1959 Austria to Jugoslavia Flight Cover - Nice cashet******

---
******Cover # 755
1960 Austria to Lebanon Flight Cover - Nice cashet******

---
******Cover # 756
1961 Austrian Airlines Flight Cover - Nice cashet******

---
******Cover # 757
2 x Austrian Airlines Flight Covers -Swiss & Italian Stamps******

---
******Card # 758
Italian Postcard with pictirorial cancels******

---
******Cover # 759
Austrian Airlines Flight Cover******

---
******Cover # 760
1961 Austrian Airlines Flight Cover - Nice cashet******

---
******Cover # 761
1972 Austrian 1st Flight Cover- DC9******

---
******Cover # 762
1972 Austria to Germany Flight Cover- DC9******

---
******Cover # 763
1981 Austria to USA Flight Cover- DC9******

---
******Cover # 764
1961 Austrian Airlines Flight Cover - Nice cashet******

---
******Cover # 765
1956 Austria to Germany Flight Cover- Nice Cashet******

---
******Cover # 766
1972 Austrian Airlines Flight Cover - 1st FLIGHT CASHET******

---
******Cover # 767
1960 Austrian Airlines Flight Cover******

---
******Cover # 768
1960 Austrian Airlines Flight Cover******

---
******Cover # 769
1972 Registered Austrian Flight Cover- DC9******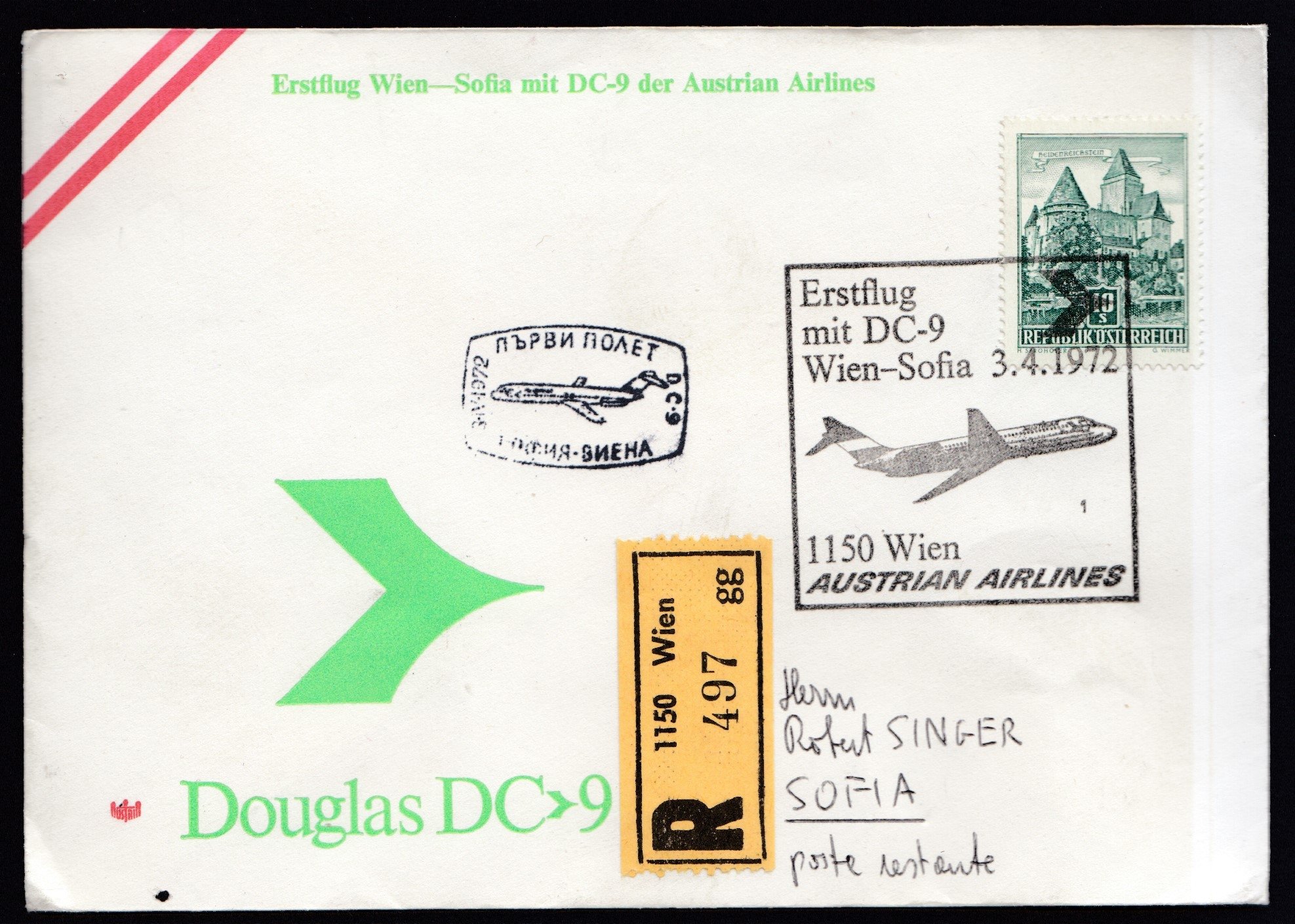 ---
******Cover # 770
1960 Austrian Airlines Flight Cover- Olympic Stamps******

---