Home
›
U.S. & World Currency Forum
Republic of Texas Kelsey Douglass
JimFitz
Posts: 718
✭✭
Hello everyone! Wanted to show off an item I just picked up over the weekend - a Republic of Texas Consolidated Fund Certificate that was issued, and signed by Kelsey Douglass.
Much like many people look at the signers of colonial and continental notes, we do the same with Republic of Texas and warrants up through the Civil War period, as I have a few pieces that I simply bought due to the name listed on the warrant.
This is by no means a unique item, as the two dealers I have spoken with both confirmed they have seen others like this, but since I already have two sets of Douglass notes (issued and remainder) and a $1-$1-$2-$3 sheet, this is a nice addition.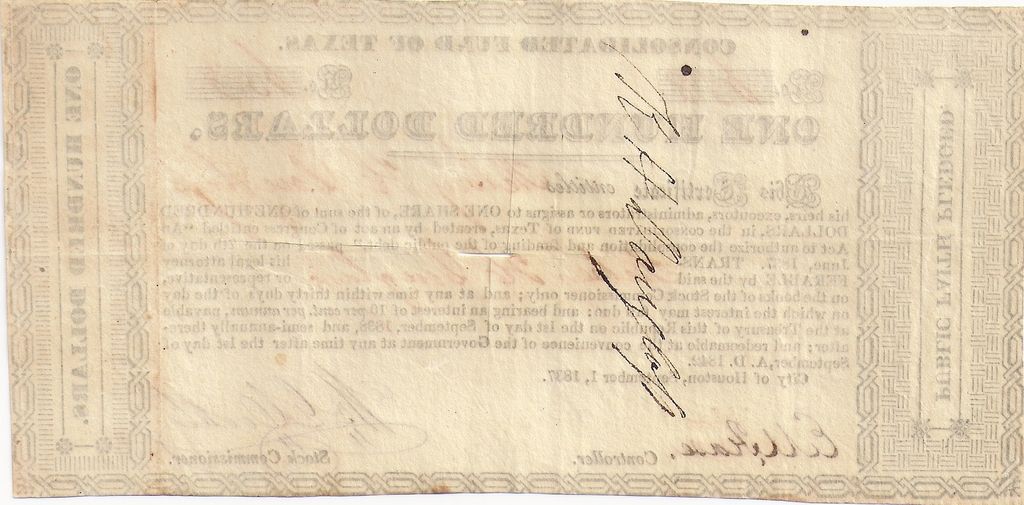 " alt="" title="" />
Jim Fitzgerald