Home
›
Trading Cards & Memorabilia Forum
Ever hear of Sports Collectors Digest Grading?
cgcmgr
Posts: 116
✭✭
Been going through my '68 and '69 cards and came across 3 cards from '68 graded by Sports Collectors Digest. Here are the scans. These ok? Should I crossover?
Also, is that an old cert on the PSA Ryan rookie?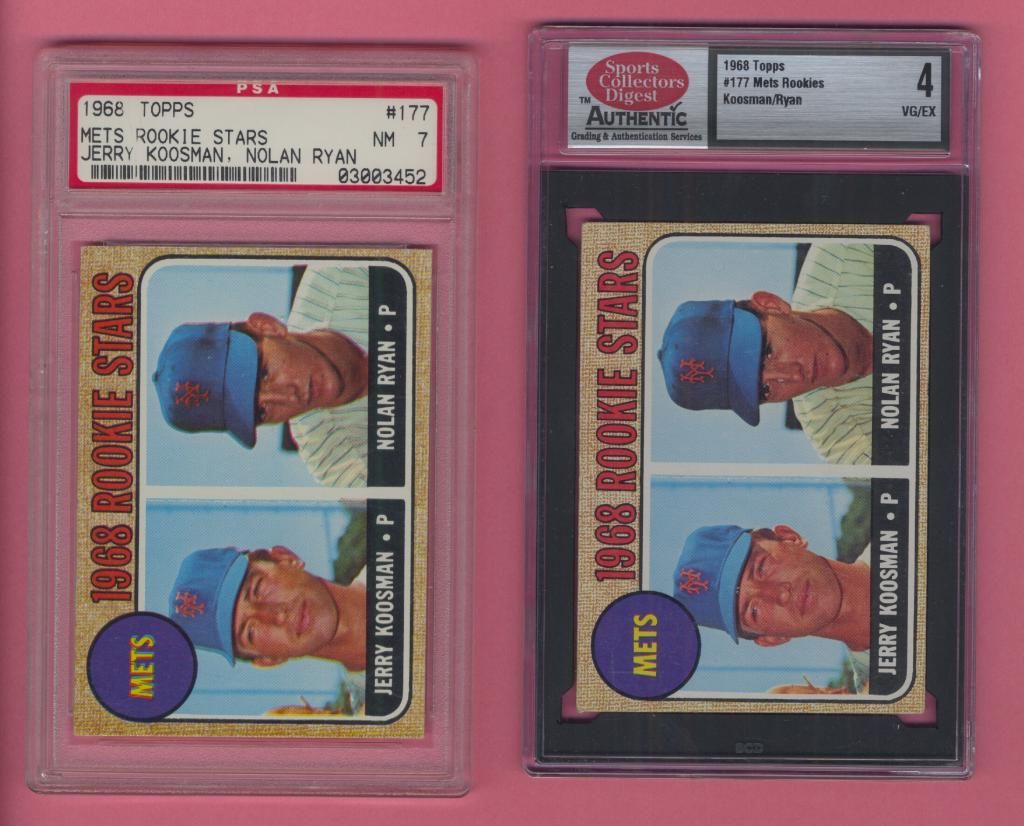 Love '83 Topps. Looking to put together a PSA 10 set.