Home
›
Autographs Forum
thenavarro's US Presidential Collection (working on the run)
thenavarro
Posts: 7,496
✭✭✭
Ever since I started selling my signed rookie cards, I've begun to focus on making another run at the US Presidents as a collecting focus. I've done the run before, but sold the entire run in 2005. Now, I'm going to build it again I think.
This is the piece that got me itching to do it again, was browsing around the web one day, and found this awesome Lincoln check. Picked it up unslabbed, and have subsequently had it slabbed by BGS/JSA.
Abraham Lincoln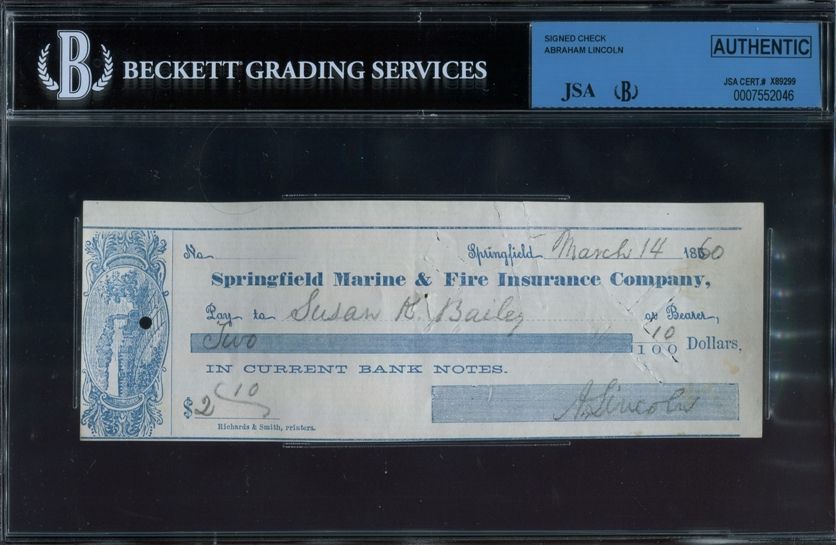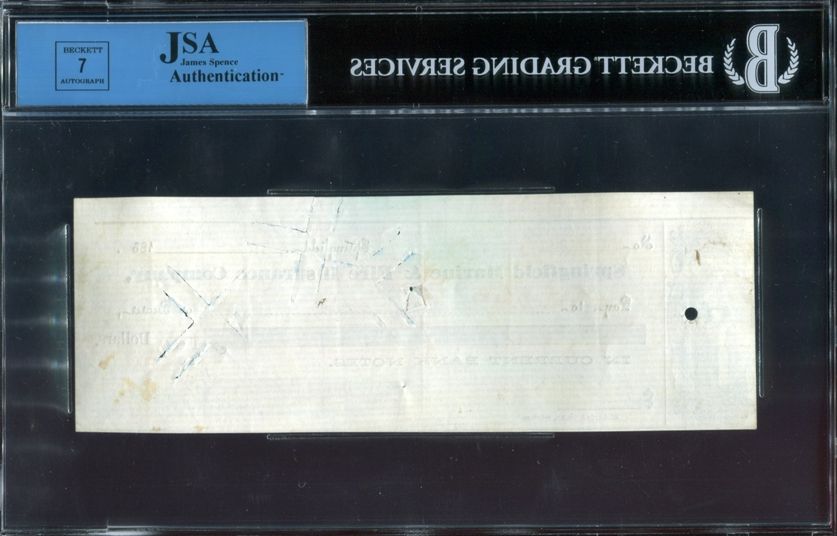 Next up, was a piece I purchased from fellow CU member canjond This is a JSA authenticated, John F. Kennedy autographed Profiles in Courage book. JFK signed Profiles are relatively popular with both signed book collectors and Presidential collectors so it has great crossover appeal.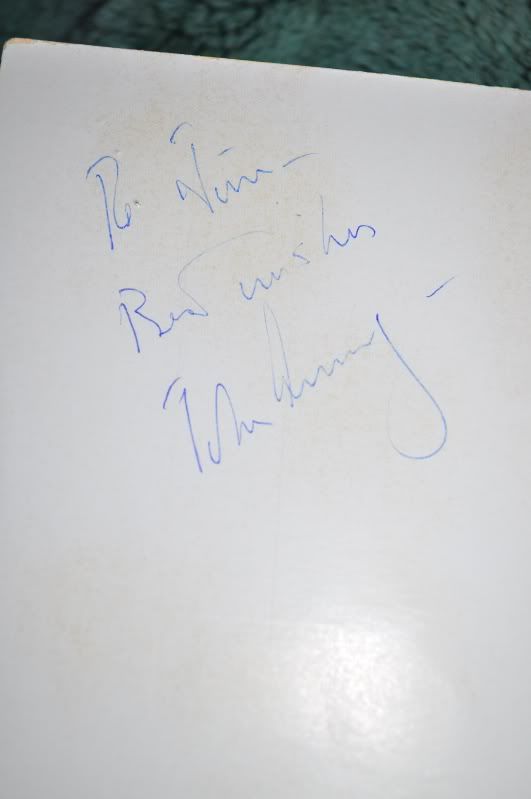 Here's a two for one. A beautiful document signed by both Thomas Jefferson AND James Madison.
I already had the JFK book above, but canjond had another JFK sig he was selling, and I decided to buy it and have another board member, Knuckles, dress it up into the JFK custom cut card. It is also, now PSA/DNA authenticated. A little light, but hey, it's JFK

Next up, is a check signed by Civil War General and President, Ulysses S. Grant Check was signed as President
The body of the check is in a different hand, with the check itself being signed by Grant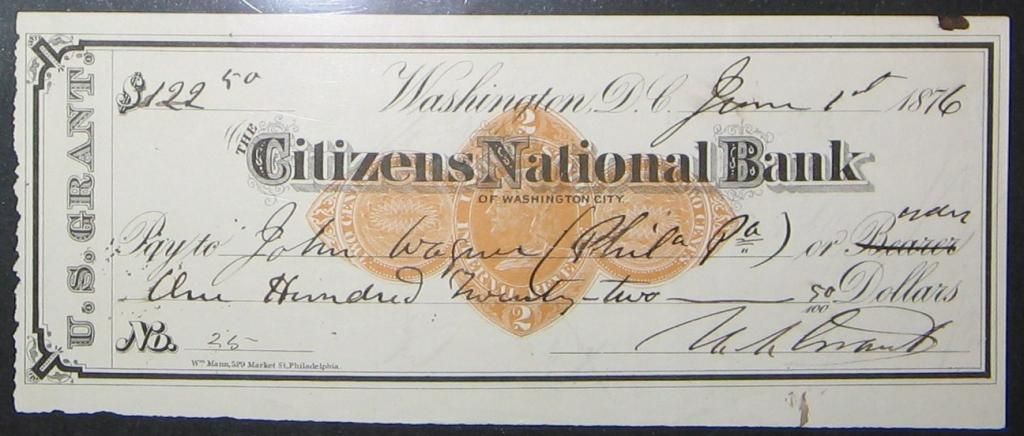 Here's one that I made for my collection. When I say made, what I mean is I take authentically signed book pages (and other things such as napkins, index cards, etc,, basically anything with room to work with) and I make typescripts out of the authentically signed book pages by printing around the authentic sig. I'm responsible for roughly 90% of the signed typescripts you might have seen on the market in the past 13 or so years. Nixon resignations, Ford Pardons, Clinton Lewinsky quotes, Bush quotes, Nixon quotes, JFK ask not's, Reagan Tear down this wall, etc. etc, etc, etc. It's a niche market as some people hate them, and some people love them. Bottom line is they commemorate historic events and have authentic autographs. I've got several signed Bush books lying around, so thought this was cool.
Bush's speech to the nation from September 11, 2001.
LBJ autographs appear to be fairly common, however, most of the purported LBJ autographs are actually secretarial. Many of the skilled secretarials are purported to be from one of his aids named Bruce Thomas if I remember correctly. The Vantage Point signed bookplates are one of the items that are considered to be unquestionably authentic LBJ signatures, so I got this one.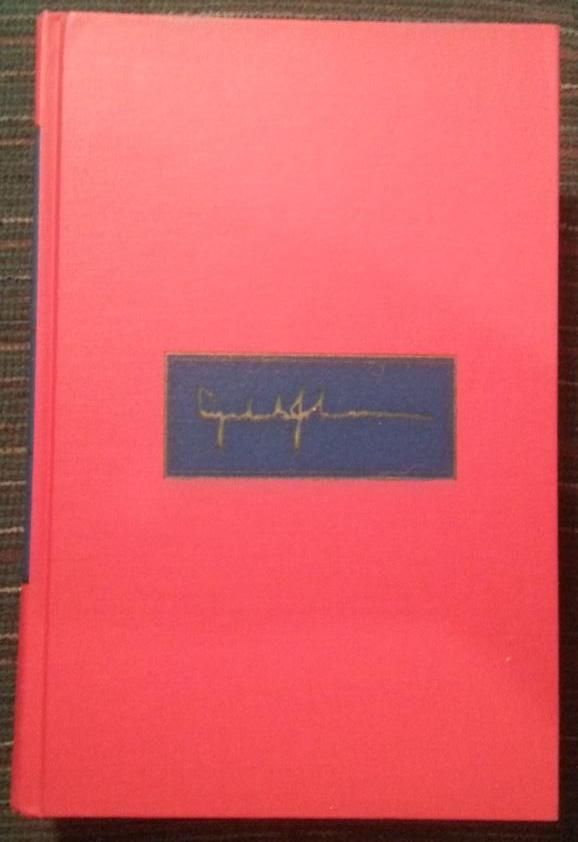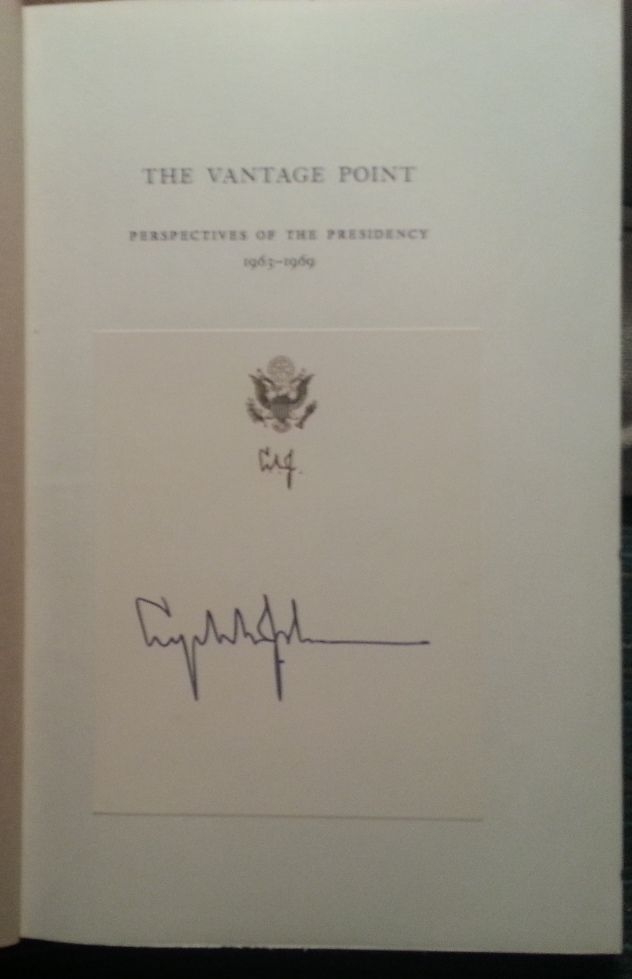 Back in November or December, there was a thread on CU Forum from user BigJed, who made a really neat signed GW Bush card out of a bookplate and a Topps Derek Jeter card. I thought it looked pretty cool so I decided to make something as well out of my GW Bush signed bookplate.
Here's the authentically signed book plate:
and here's the final result. This is a photo of Bush throwing out the first pitch of a World Series game on October 23, 2011. My wife and I got to be two of the flag holders in centerfield for the ceremony. I am the guy pictured on the left holding up the camera (the fat guy in the red, LOL). I had my local photo lab print a photo for me with thick white borders on glossy photo stock, and then I cut out the signature from the book plate (which is a sticker) with a razor blade and then "stickered" the authentic GW sig onto the photo. When you look at it with the naked eye from a few feet away, you can't even tell it's a stuck on sig. The scan magnifies the fact, but in person it looks pretty cool.
My home made Bush first pitch photo

(Thanks BigJed for the inspiration)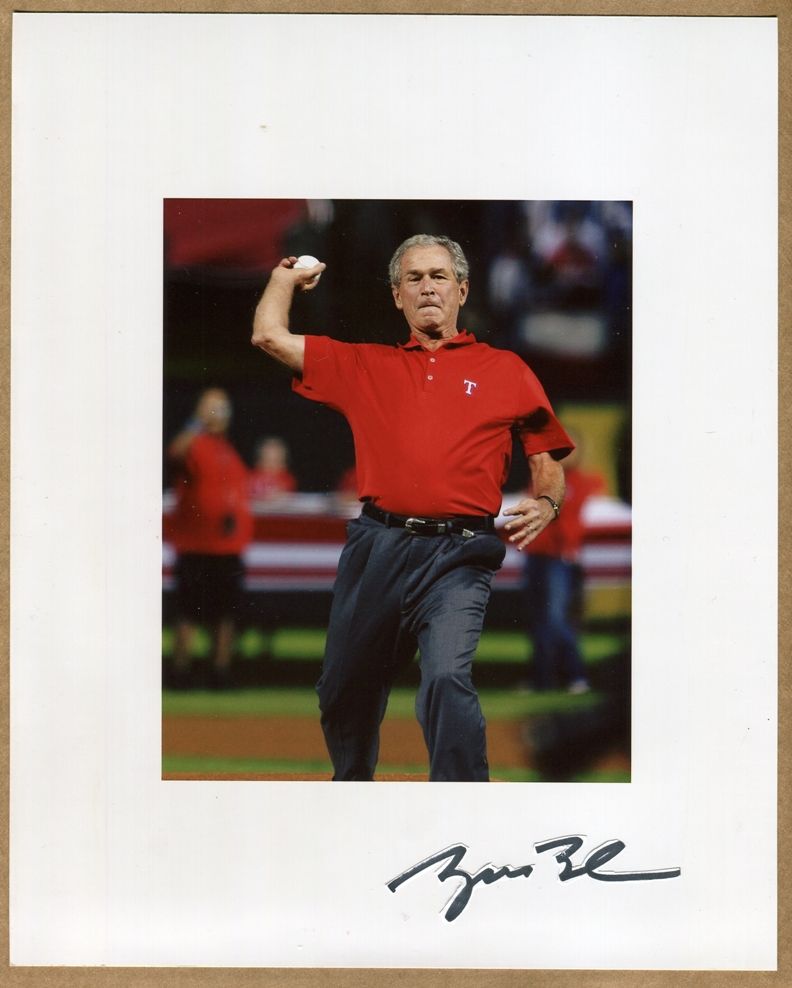 My camera was not as good as their's, but here's a pic from my view, awesome experience for a lifelong Rangers fan, on my birthday to boot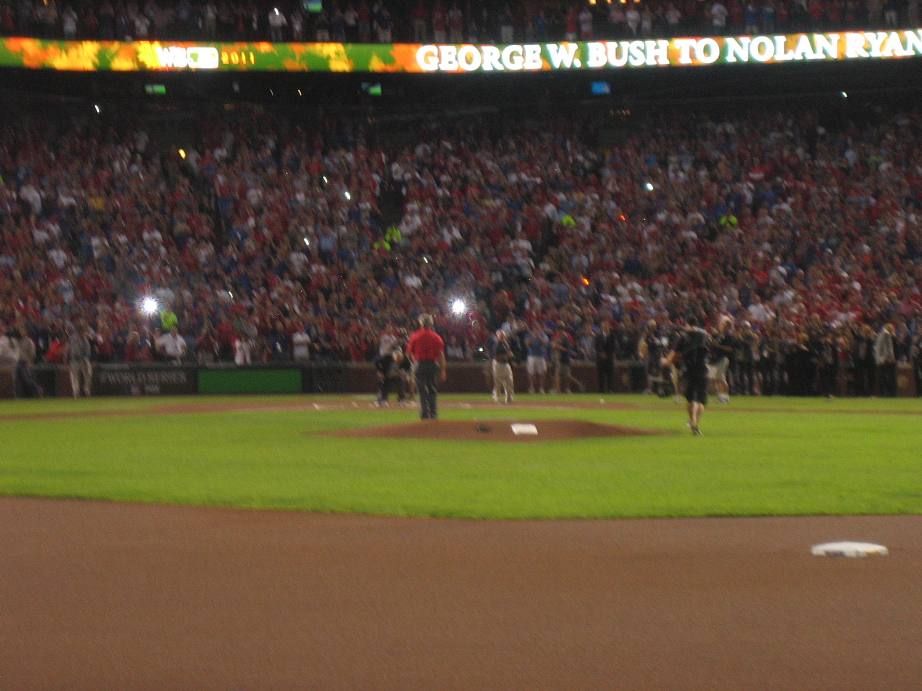 Fantastic check signed by James A. Garfield (not signed as President) Here's the auction description:
House of Representatives check, 8.25 x 3.25, filled out in another hand and signed by Garfield, "J. A. Garfield," payable to F & G Rives for $224.82, July 2, 1877. Garfield has also handwritten, "Mentor O.," and also added the date. Two vertical folds, one through a single letter of signature, a small cancellation cut to center, and a bank stamp to upper portion, otherwise fine condition.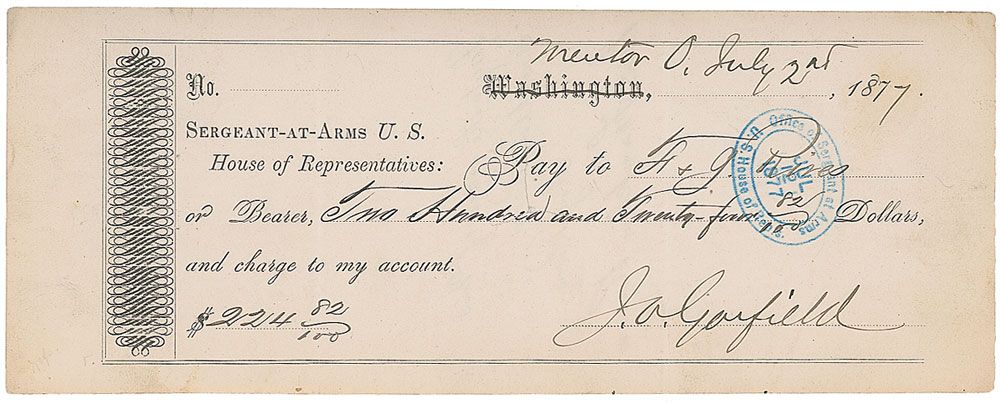 Next up is my oldest and best autograph. I was pretty excited to pick this one up. Beautiful shape for a Washington.
Signature "G:º Washington" on the lower portion cut from an ornately bordered Mountain Road Lottery ticket with the printed date "1768", 3.75" x 0.75". On laid paper. Lightly foxed. Fine condition.
The Mountain Road Lottery was a fund raising project conceived in 1767 by George Washington and others to finance the building of a road through the Allegheny Mountains in Virginia, and construct a resort in the Hot Springs and Warms Springs of Augusta County, which were reputed to have healing properties. Washington acted as manager of the lottery. 85% of the proceeds would be paid out in prizes; the remaining 15% would be kept for the Mountain Road project. Each lottery ticket cost £1. As there were other lotteries being run at the time, Washington's lottery was not a success. In 1769, King George III banned all lotteries in the American colonies. The Mountain Road was built in 1772, however, when the Virginia legislature voted a sum of £300 pounds for the purpose of "clearing a safe and good road from the Warm Springs in Augusta County to Jennings Gap."

Fantastic image of a 30 year old LBJ during his first term as a US Representative for the Great State of Texas. Signed photos of LBJ this early in his career, are basically non-existent. This is a pretty special piece. Beautiful early signature as well. I paid more for this then a typical signed LBJ photo sells for, but due to the uniqueness of the piece, I thought it was worth it. One thing I've FINALLY learned over the years, is not to always get the cheapest example, as often a more expensive example provides better overall value. I have already cracked it out of the frame you see pictured, as I wanted to preserve it better.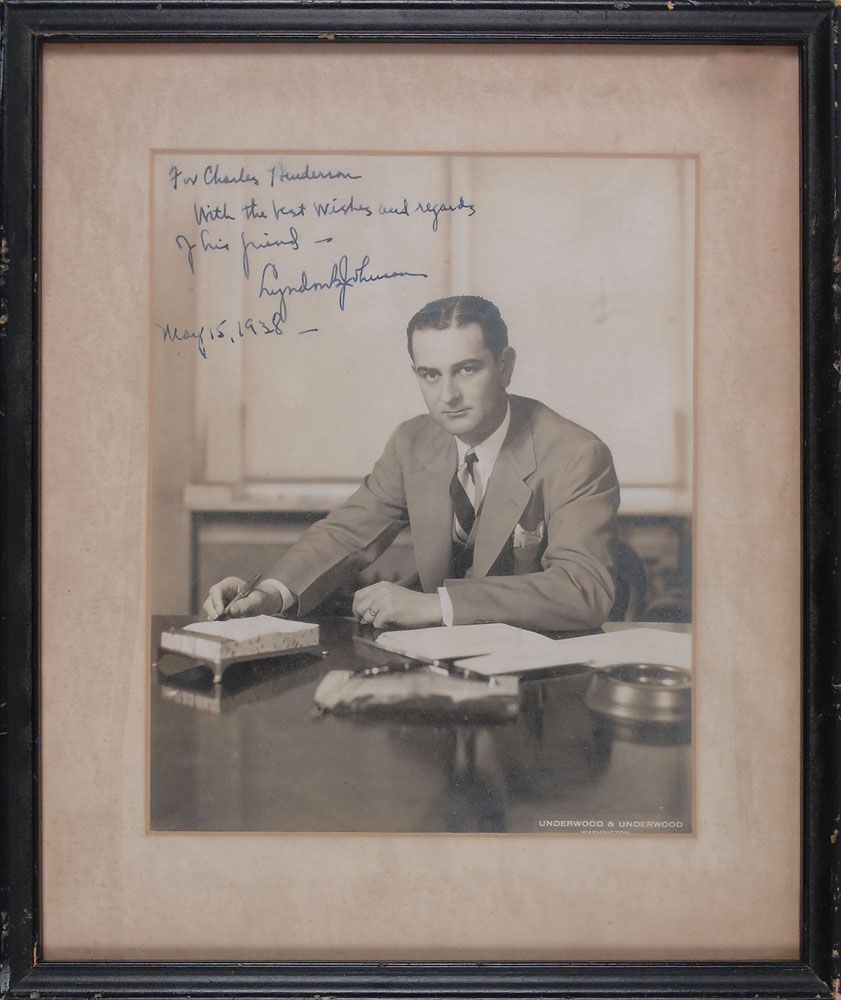 It's hard to get really neat stuff for modern Presidents, as they are really TOO common. But for Carter, I decided to get this baseball as signed Presidential baseballs are pretty coveted. No, Carter didn't forget how to spell his name, that's just the way he signs sometimes

President Dwight Eisenhower authentic single signed mini baseball. The markings on the baseball are not distinct enough for me to tell exactly which ball it is, but I think it might be one of the William Harridge mini American League ones. I'm sending it out next week to one of my friends that has a cool machine that will be able to see those markings I think. The last two full size Eisenhower baseballs I've seen sell, sold for between $8,000-$9,000 on one, and $9,000-$10,000 on the other one. Have no idea what kind of value to place on the "mini".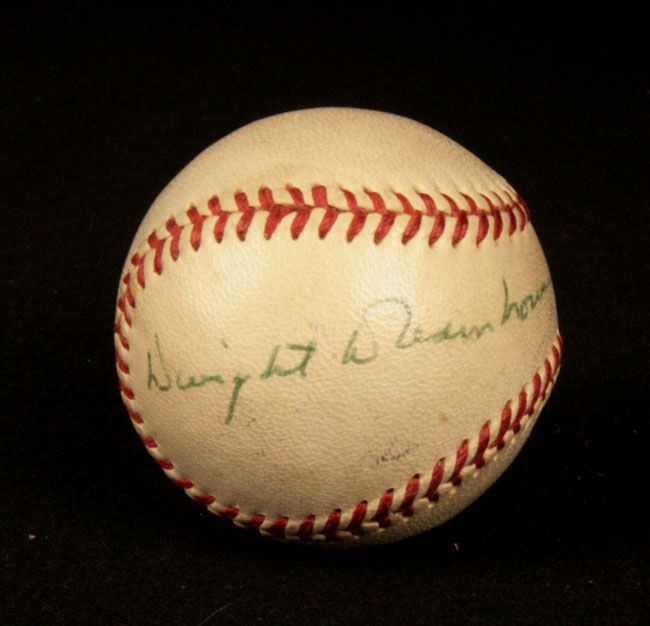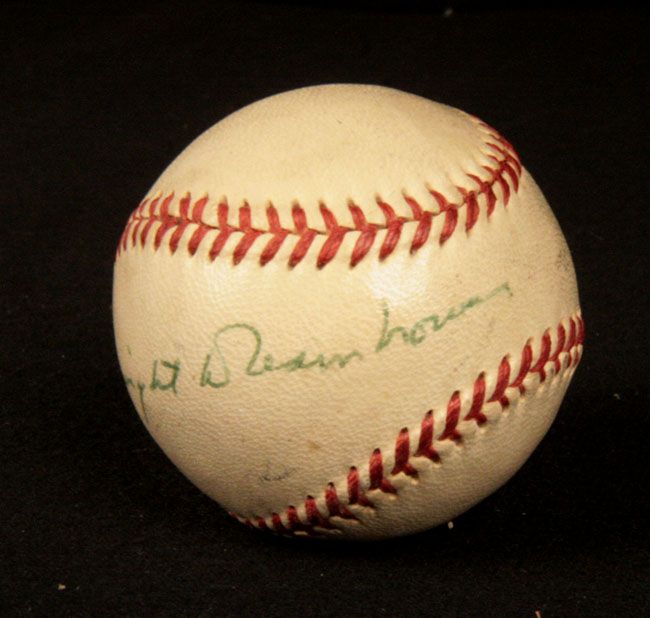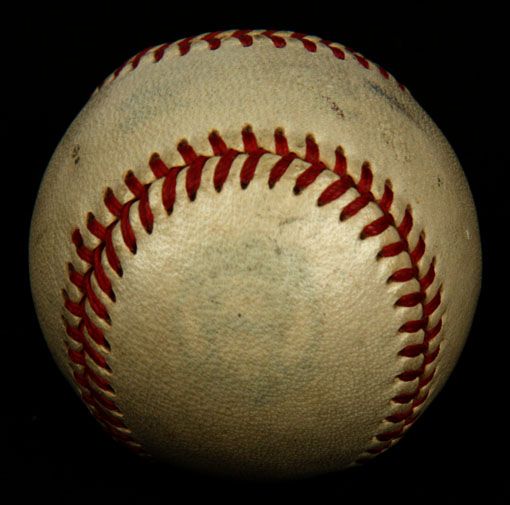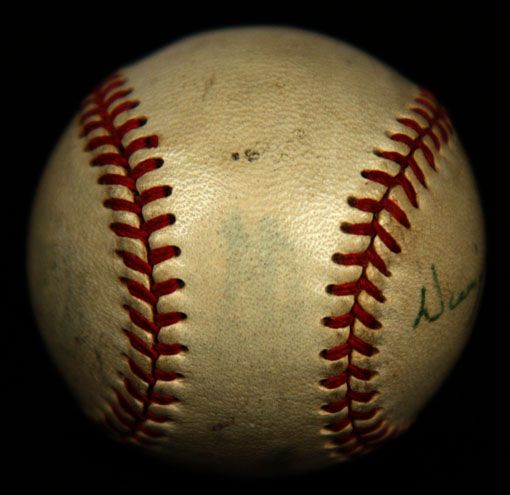 I had 3 Nixon signed books lying around so decided to make these Nixon Resignations out of the signed book pages tonight. Turned out real nice.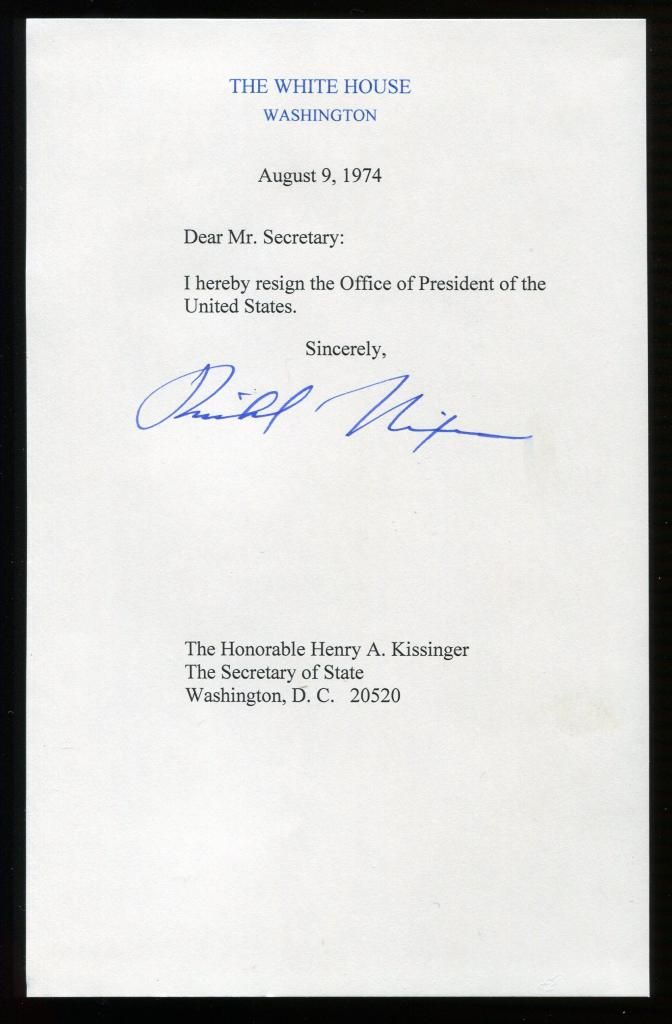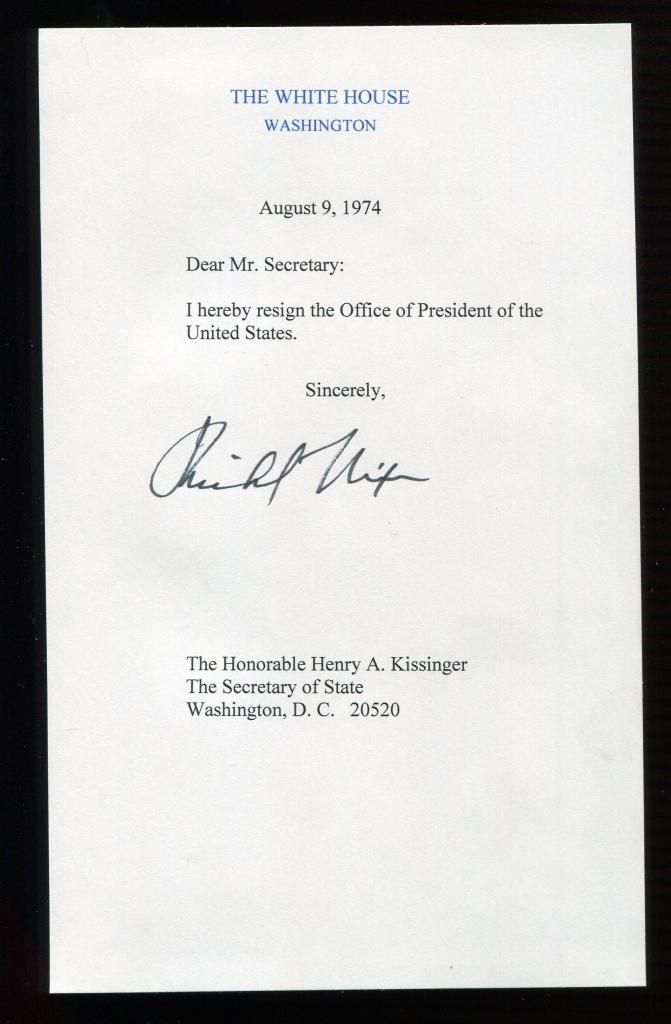 Landed a really scarce piece this past week. JFK is not a terribly tough autograph to get, but on certain mediums, he's not the easiest. This is an authentically signed extradition warrant, with related papers, to bring a fugitive back to the United States. This one was done in April 1963, as President, in the last 8 months of his life, and contains a tough version of his signature, John F. Kennedy. Already PSA/DNA authenticated as well. Every now and then for Kennedy as President, you can find typed letters signed, appointments signed, memos signed, a photo signed, a book signed, but I've never seen another one of these warrants signed by him. (doesn't mean they aren't out there, but I've looked at his stuff for years, and personally have not encountered one)
Because of me adding this piece, the two JFK items above, the JSA authenticated Profiles in Courage book, and they PSA/DNA authenticated JFK signed custom cut trading card are now available if someone wishes to make them theirs.

I don't need 3 JFK's.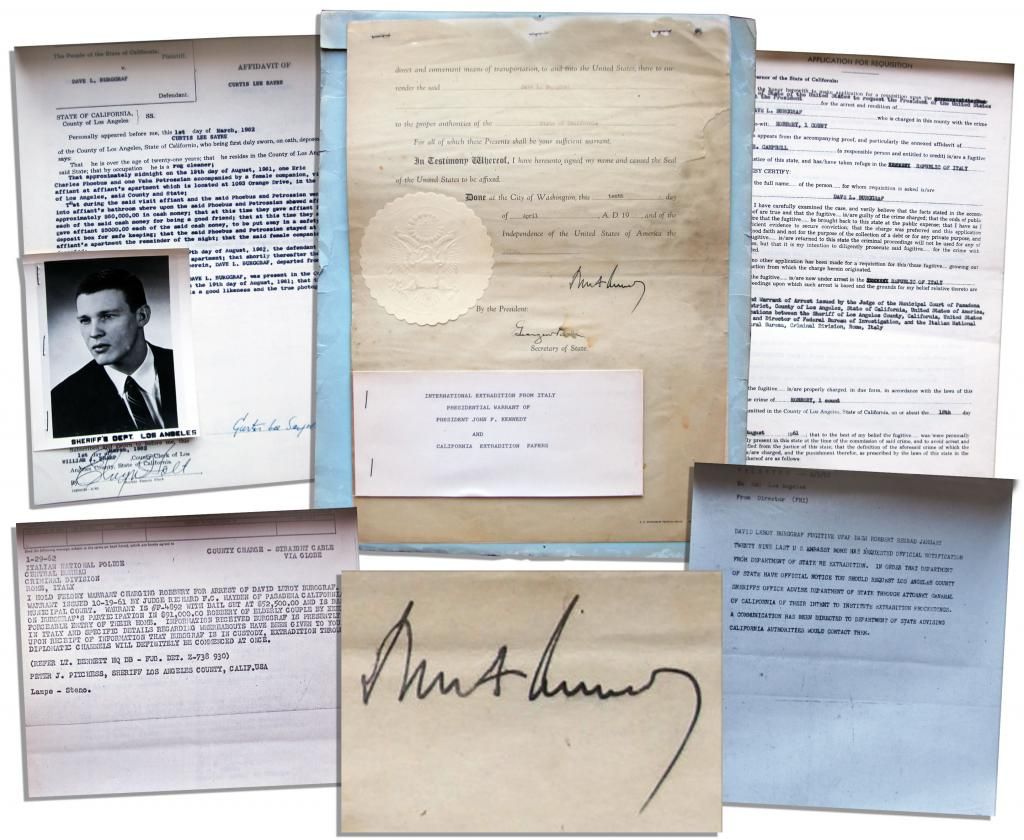 That's it for now. I'll add some of the signed rookie cards of the more modern Presidents that I have into the thread over the course of the week.
I'm going to start posting in the "autograph" forum and let's see if others will post topics too, maybe we can build this autograph forum up some.
Mike
Buying US Presidential autographs