Home
›
Giveaway: 1891 Seated Liberty dime love token ("Justlooking" wins... again!)

lordmarcovan
Posts: 43,112
✭✭✭✭✭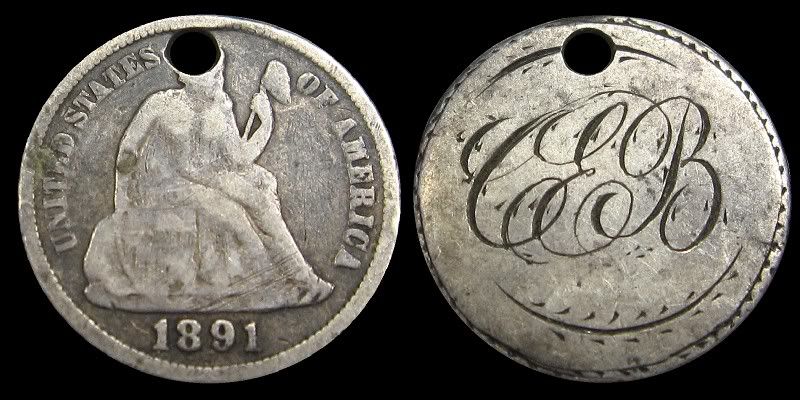 I'm giving away the coin above. All you need to do is post once here to enter!
I'm selling off my five-year collection of Seated Liberty dime love tokens (some Barbers, too). There are key date coins like 1880 and 1881 in the mix (I sold the 1879 already). Some really cool pictorials, too. By all means, have a peek at the link in my sigline and bid on a few!
The listings are 10-day auctions (99c starts, no reserve, free shipping). Sometime after the listings end and I'm getting everything shipped off, I'll use a random number generator to pick a winner for this giveaway, and off it'll go with the rest of them.
I had a lot of fun with this collection but I'm in "consolidation" mode for a while, now. Had too many different collections goin'.