Home
›
U.S. Coin Forum
Charmy's BIG HUGE FUN SHOW REPORT with way too many photos!!!

ThePennyLady
Posts: 4,029
✭✭✭✭
WOW!!! That is the best word I have to describe this year's FUN show! It was by far the best show I have EVER had, and I haven't found anyone else, collector or dealer, who had anything negative to say about this show. Even aside from the one huge sale I had, I sold more at this show than any other show. And from set up day to when I left, the bourse had a buzz and was filled with people. All the dealers I spoke with all said they had very strong sales and lots of new purchases. One dealer even said he couldn't believe the amounts of money that were being exchanged at this show. If the FUN show is any indication, numismatically speaking, this year is off to a great start!
So let me just give you a bit of a warning - I took a TON of photos at this show. I couldn't believe how many forum members stopped by my table to say hi and allowed me to include them in my show report. And there were so many great exhibits that I took a record number of photos of those too. So grab a glass of wine or beer or other favorite beverage, sit back, relax, and hopefully you'll enjoy this photo-intensive FUN show report!
I arrived at the OC airport early Tuesday morning for my flight to Orlando. My flight had a brief layover in Houston and then would land in Orlando that evening.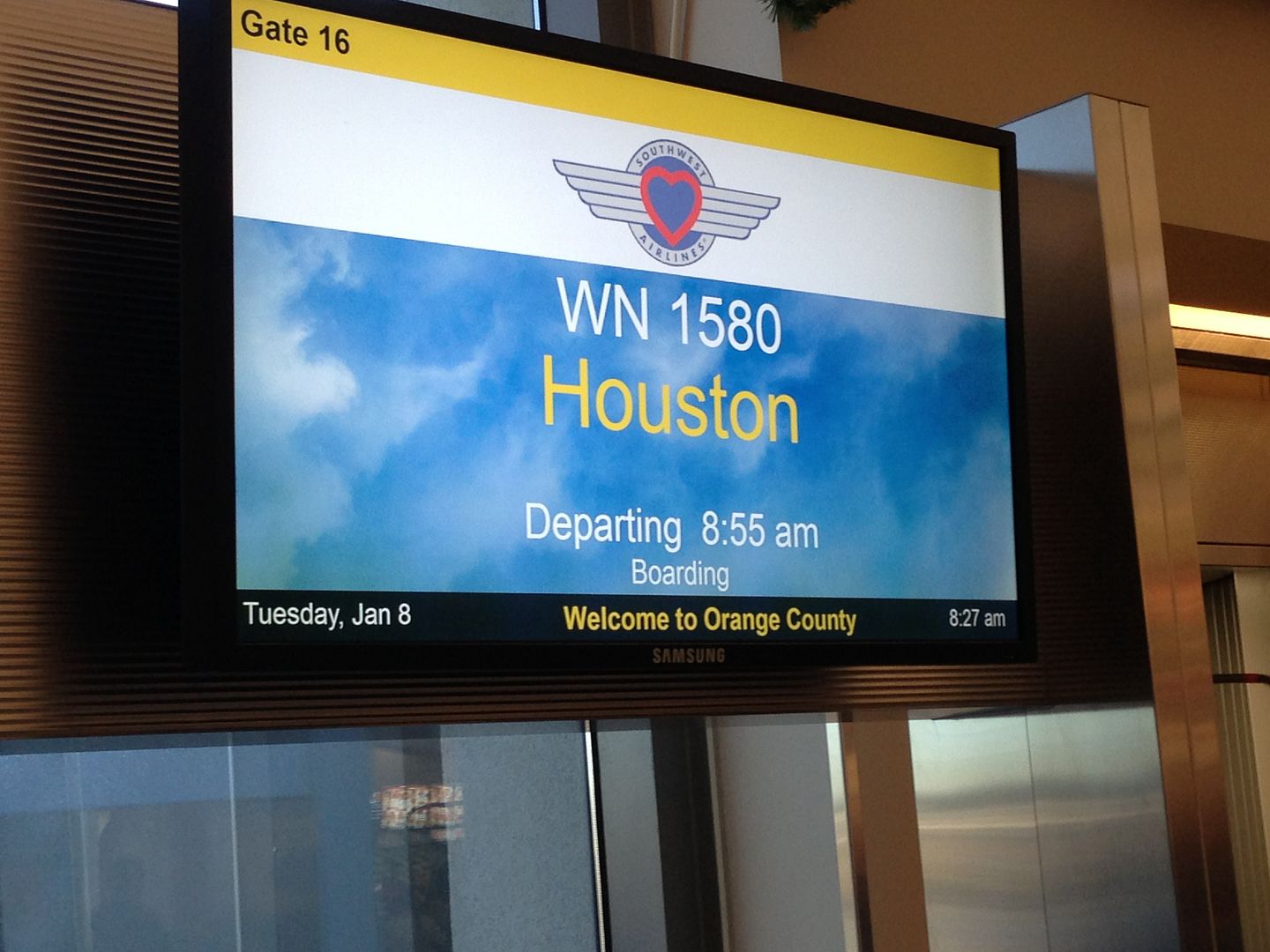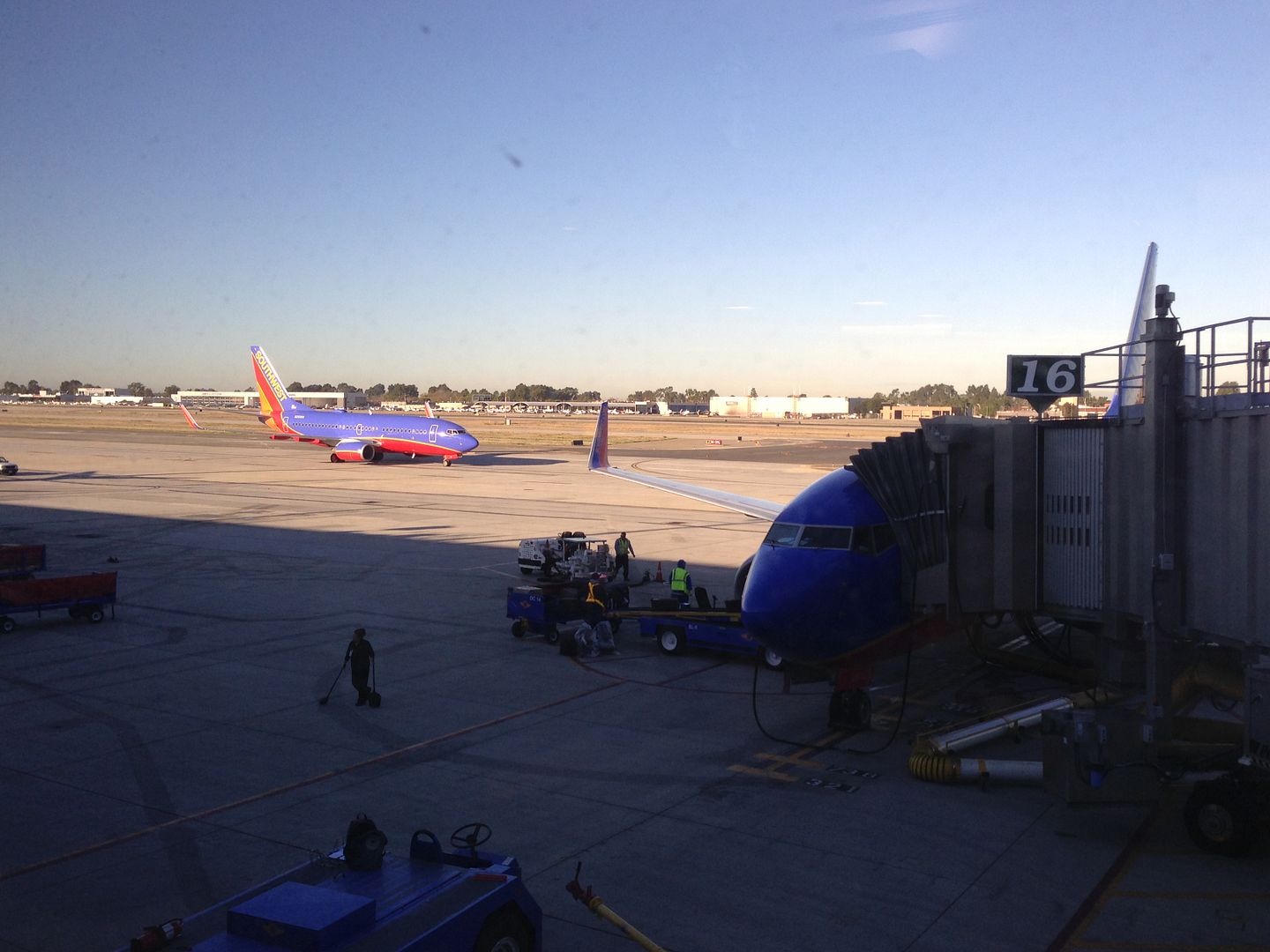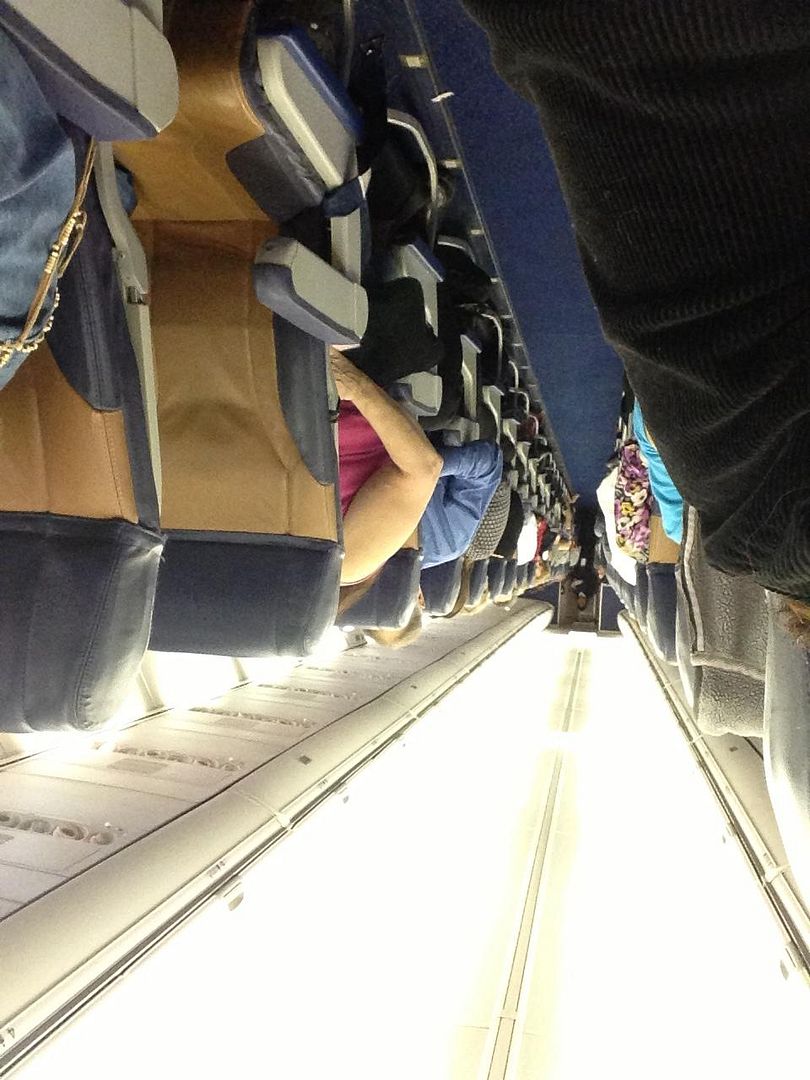 I always enjoy having a seat near the front of the plane, and at one point the door to the cocxpit was left open and I was amazed at how many controls there are!
While in Houston, I took the opportunity to grab some lunch at Pappadeaux's Seafood restaurant. While I was chatting with the guy next to me at the bar, his lunch order arrived and he told me he was having alligator. He offered me a taste, and while I was quite hesitant, I decided to try a bite – it tasted sort of like chicken and wasn't bad at all.
Instead of a hotel room, I usually rent a condo since it costs a lot less than a hotel, and has a kitchen, etc. It's only a mile or so away from the convention center and is very nice and comfy.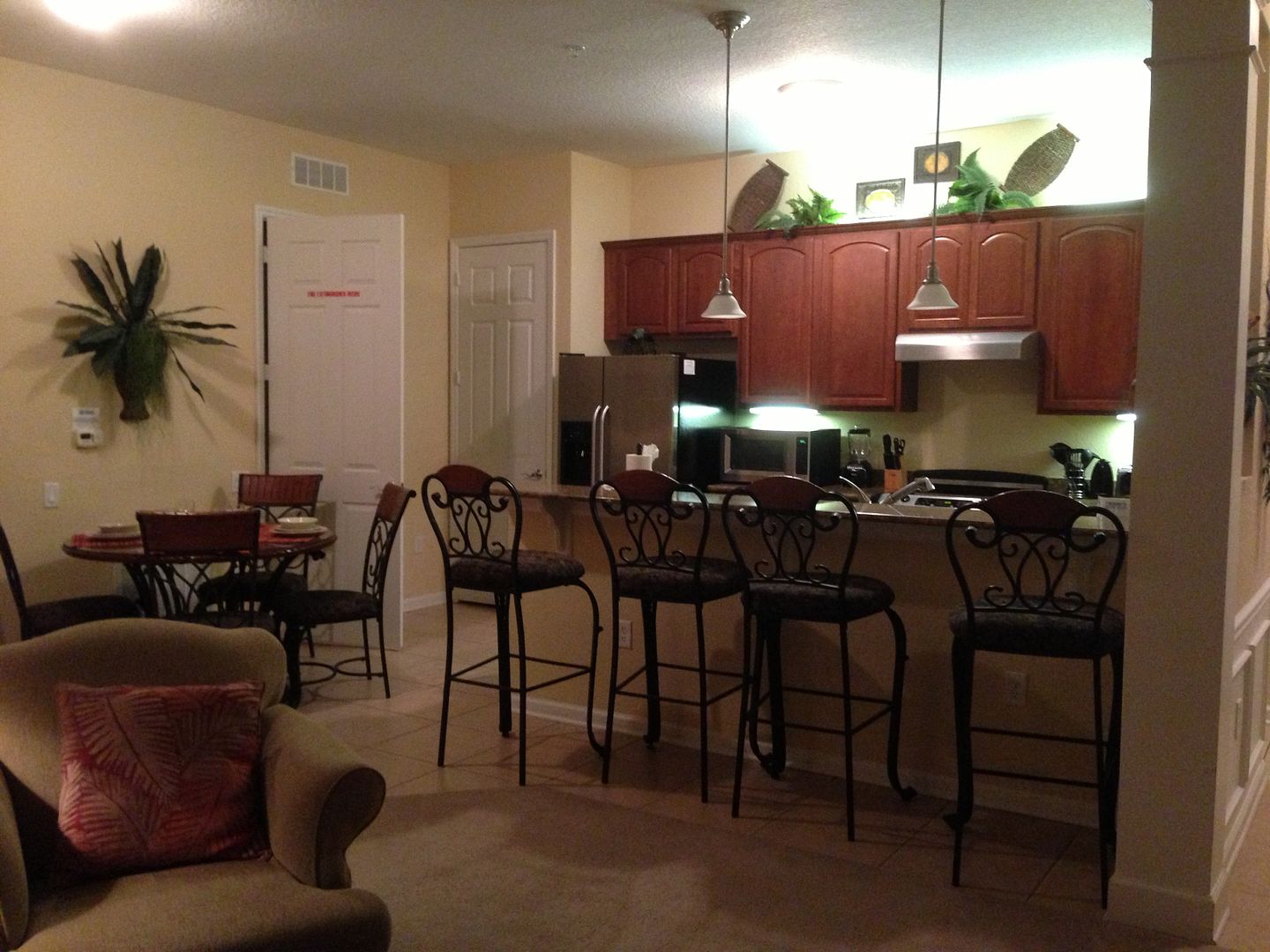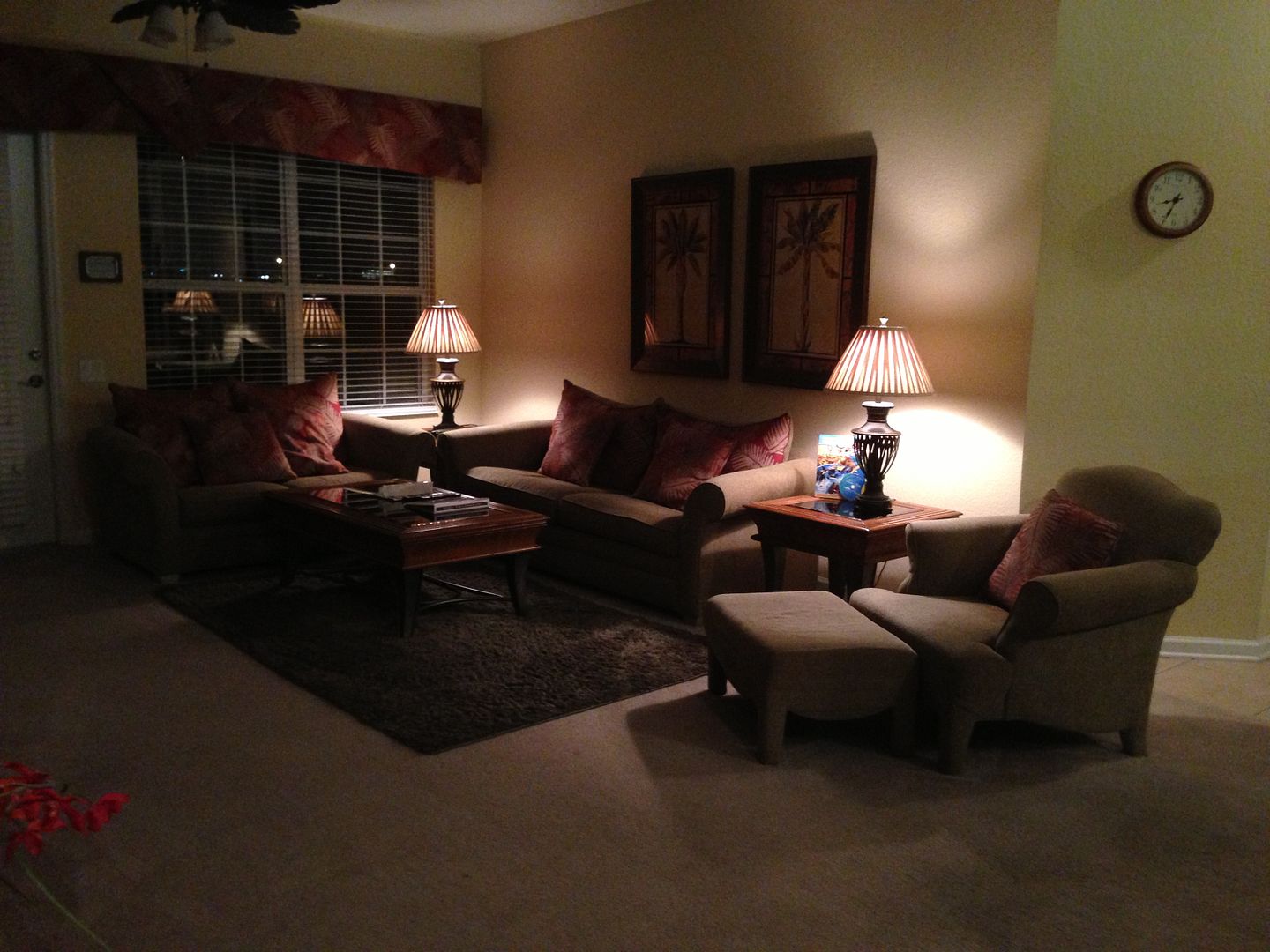 This is a view of the convention center area from my condo at night and in the morning.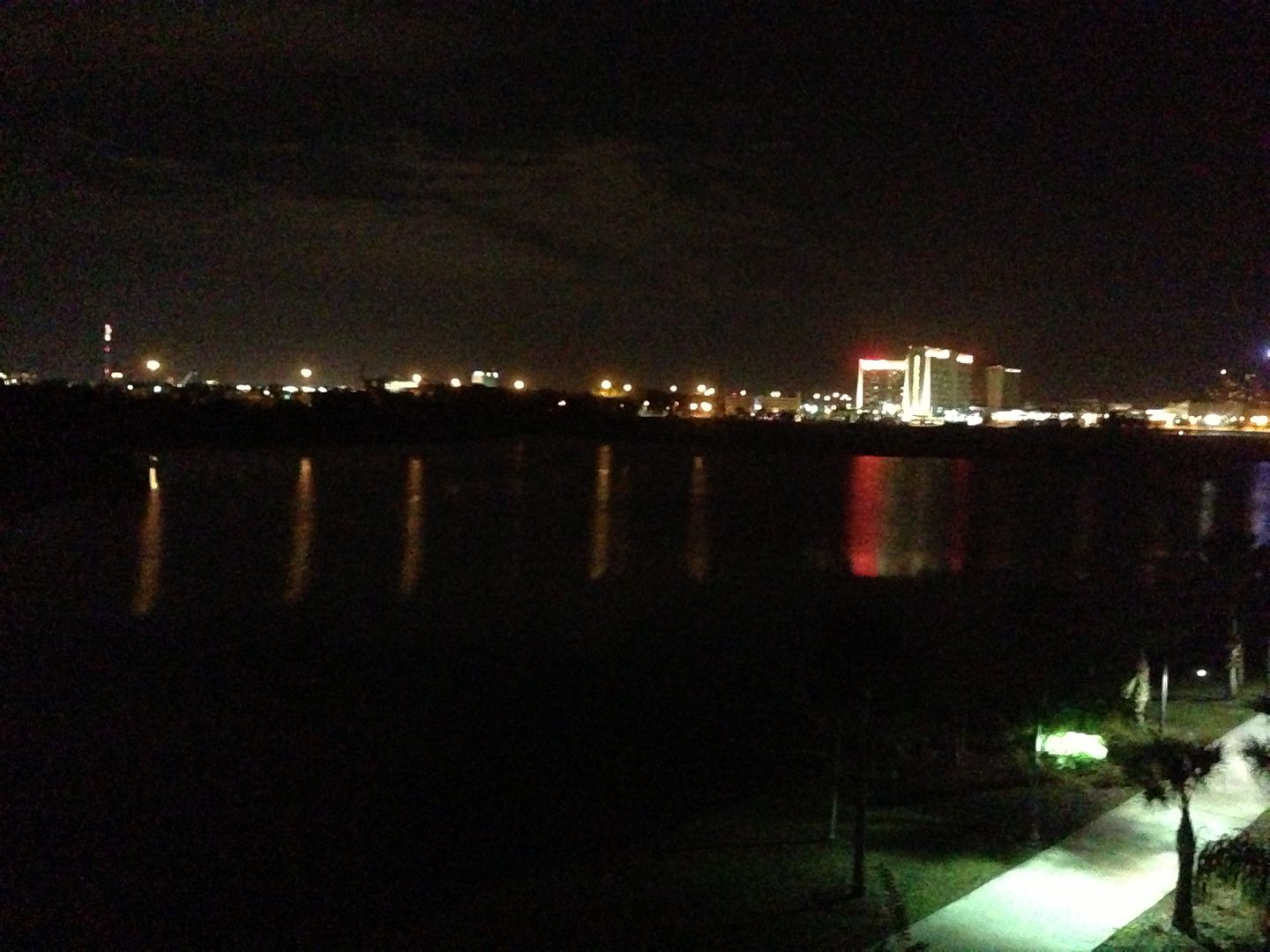 On Wednesday I arrived at the convention center a little early, so I wondered around and took some photos before set up time.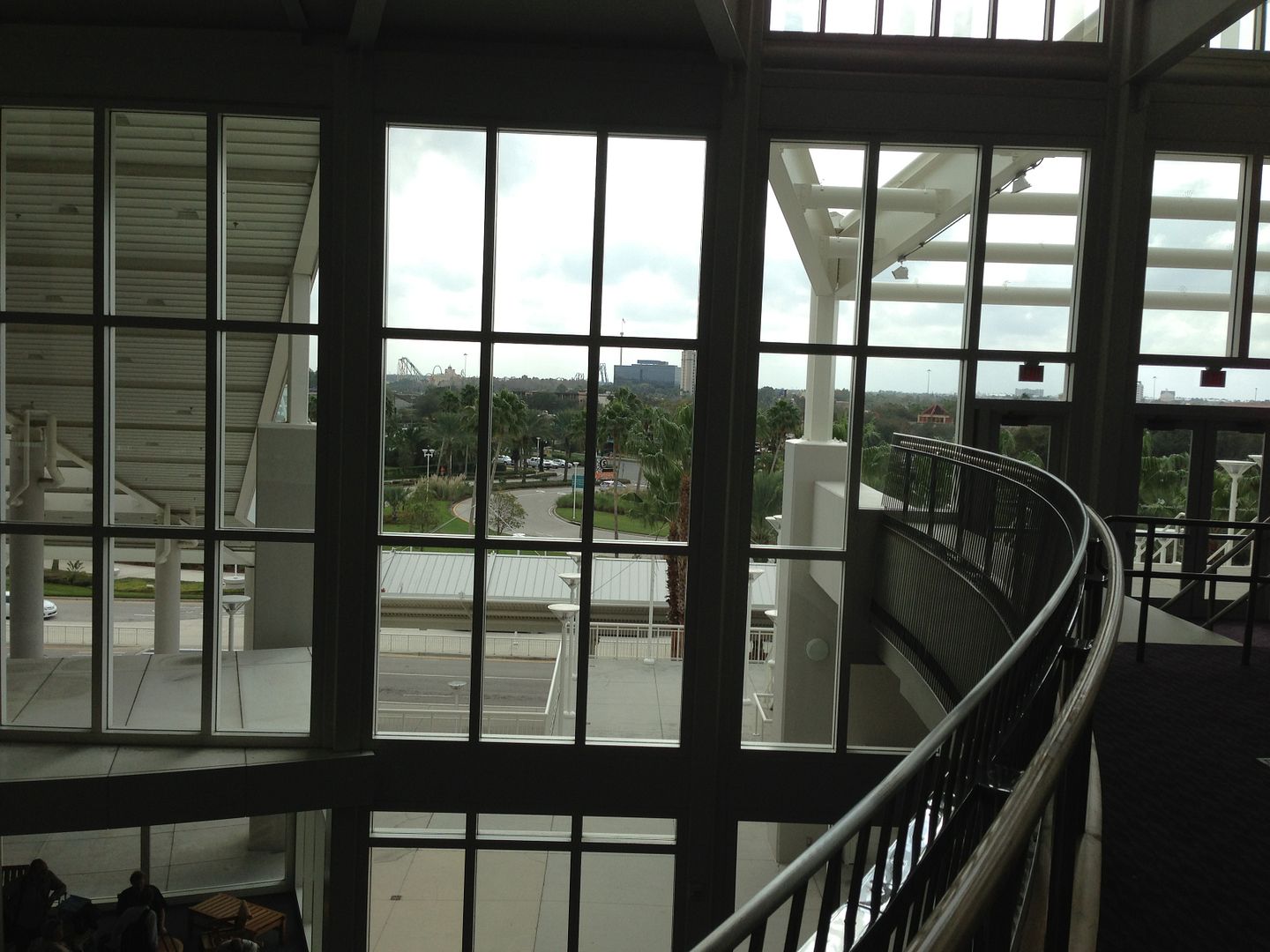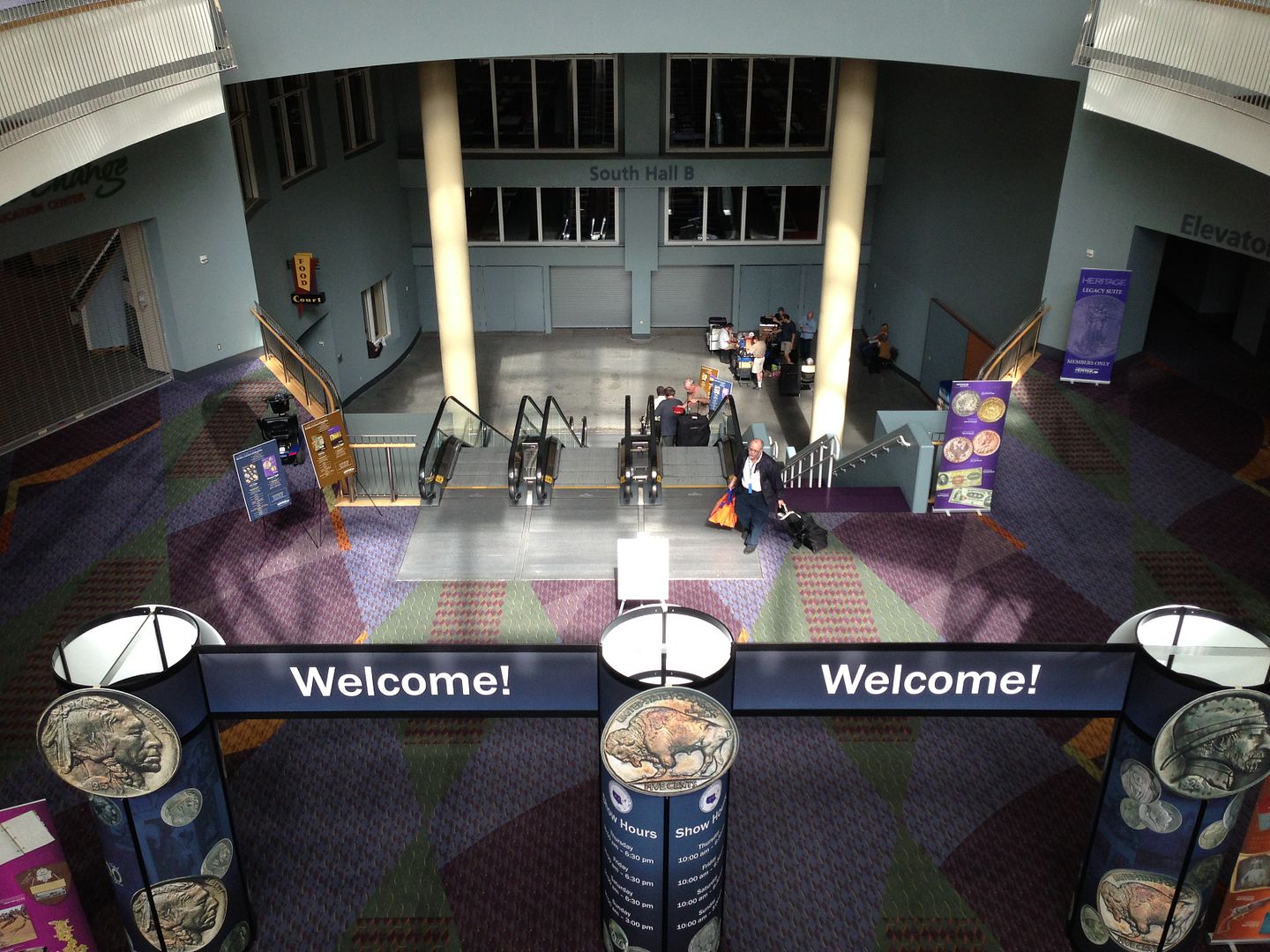 I love this photo!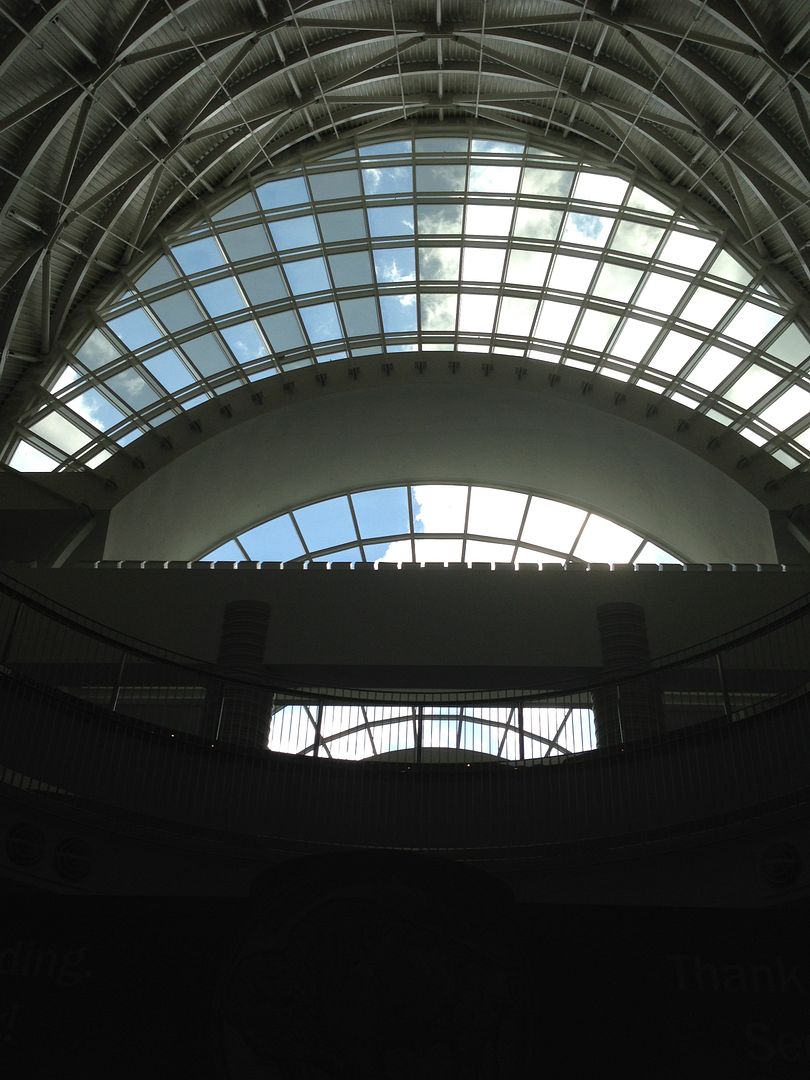 Set up started at 2pm on Thursday. The weather in Orlando this year was quite hot and humid, and the air conditioning didn't kick in on the convention floor for a couple hours which made setting up our booths a little uncomfortable. But that didn't deter any of the buying and selling activity on the floor, which there was plenty of! Several of the usual dealers brought me lots of pretty copper to look at (it's nice to have a specialty because the dealers know that all I want to look at is copper and they often bring it to my table!).
One dealer brought me the most beautiful 1955/55 that I have seen, so I couldn't resist buying it for my personal collection – now I'll have to change my sig line!!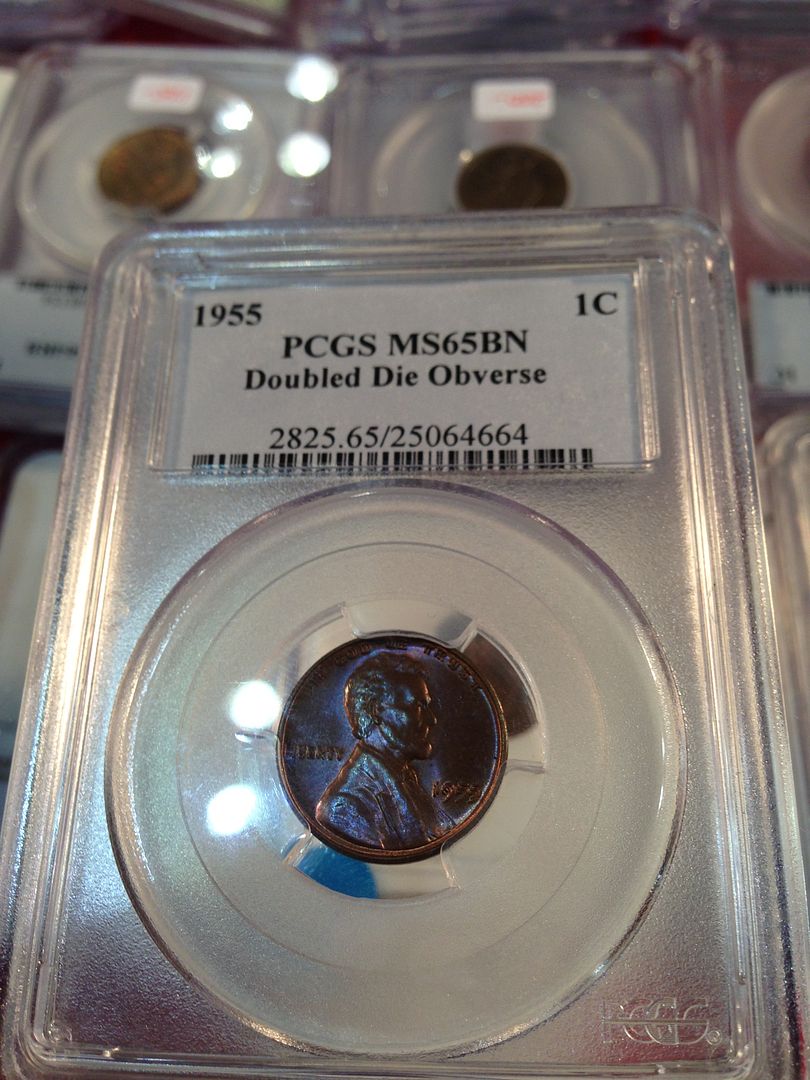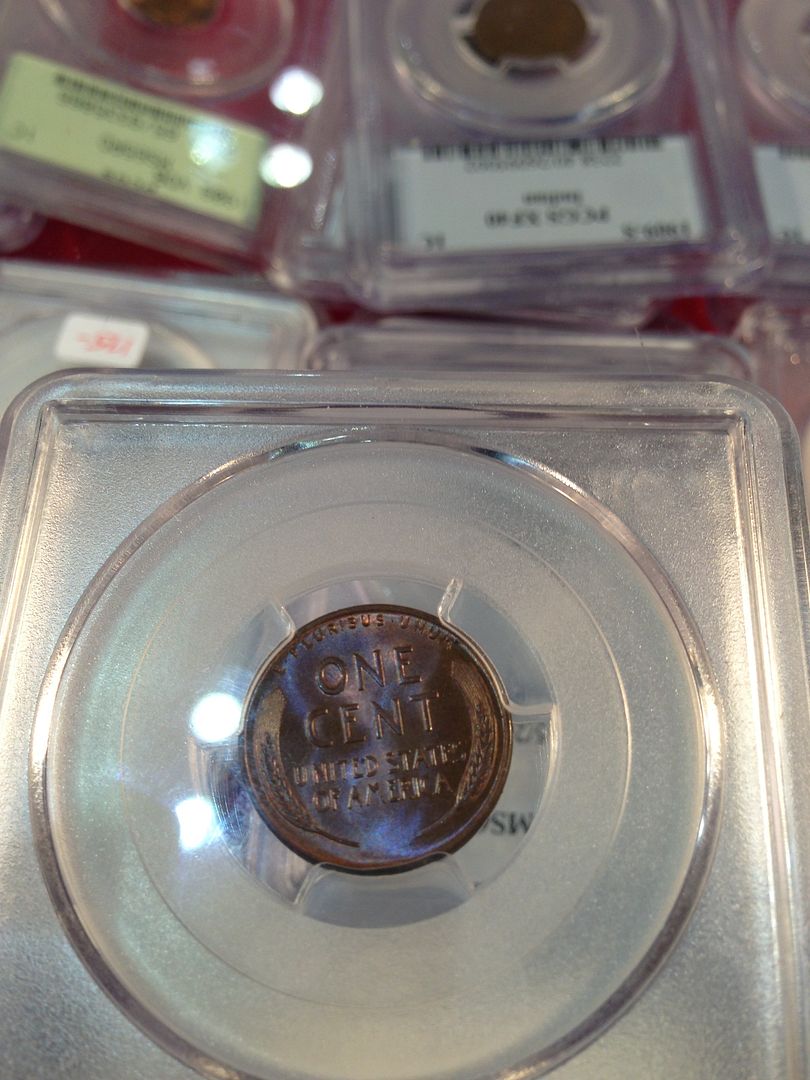 I also picked up some Conder tokens that I had in for grading. Todd took photos of these and the 1955/55 so when I get those, I'll post them in a separate thread.
Set up went all the way until 8pm so it gave everyone plenty of time to set up and peruse the floor! After the show on Wednesday, a large group of us went over to my favorite restaurant in Orlando – Ming Court.
The koi had a feeding frenzy!!!
Here are some of the folks we dined with….
Bonnie and her daughter Fawn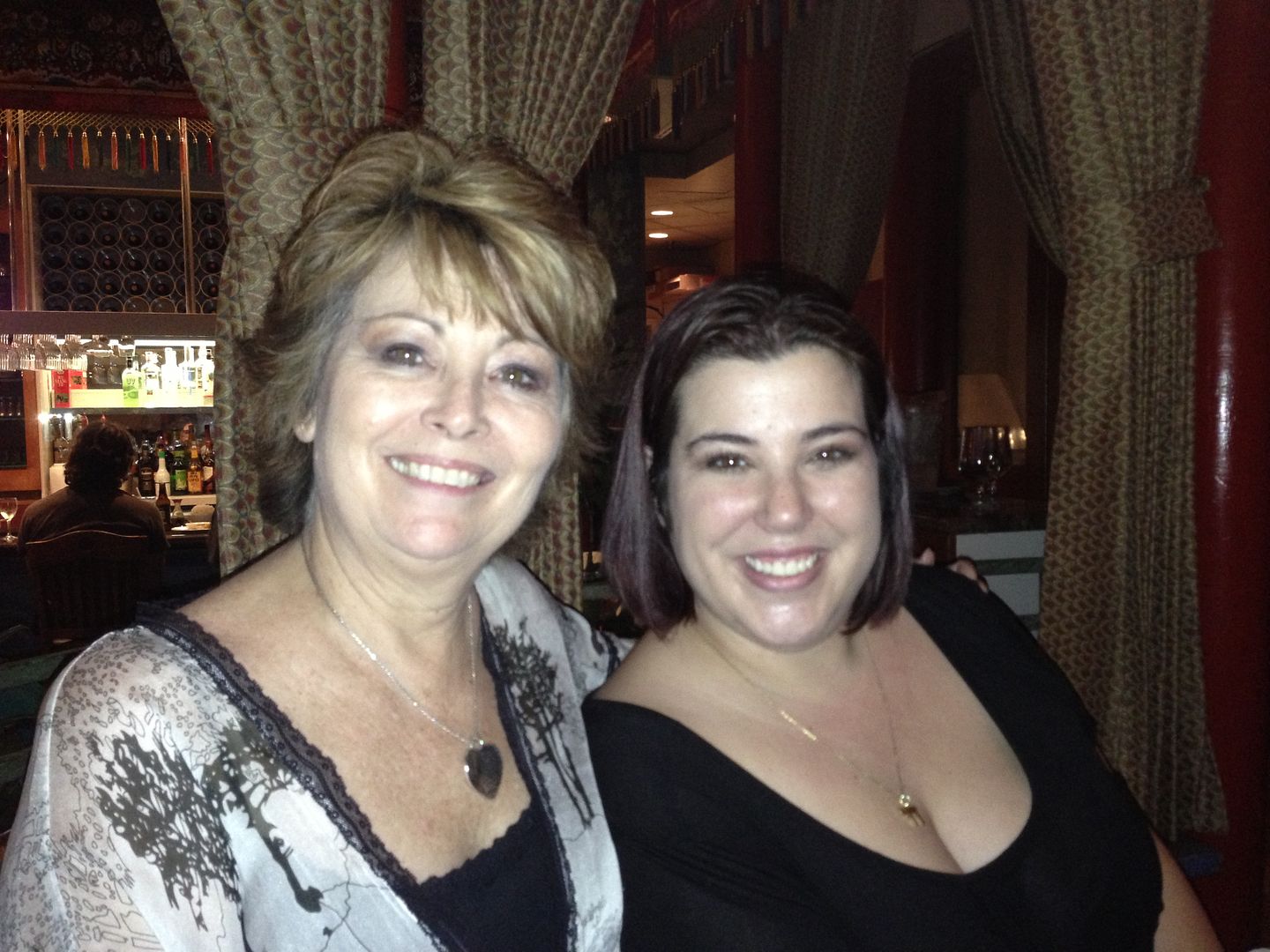 Andy, Greg Bingham and Larry Shepherd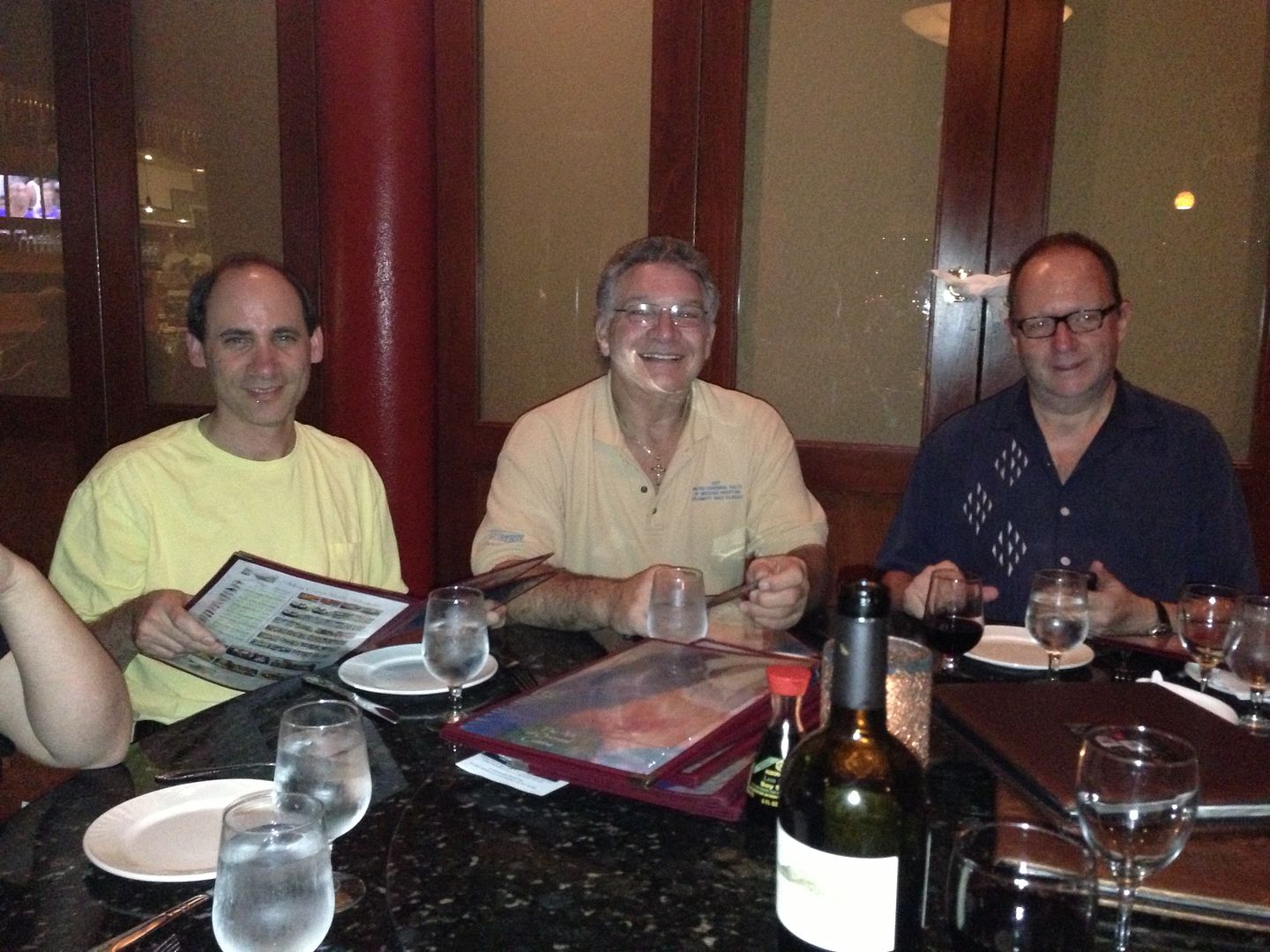 Ron and Karin (Rick's assistant)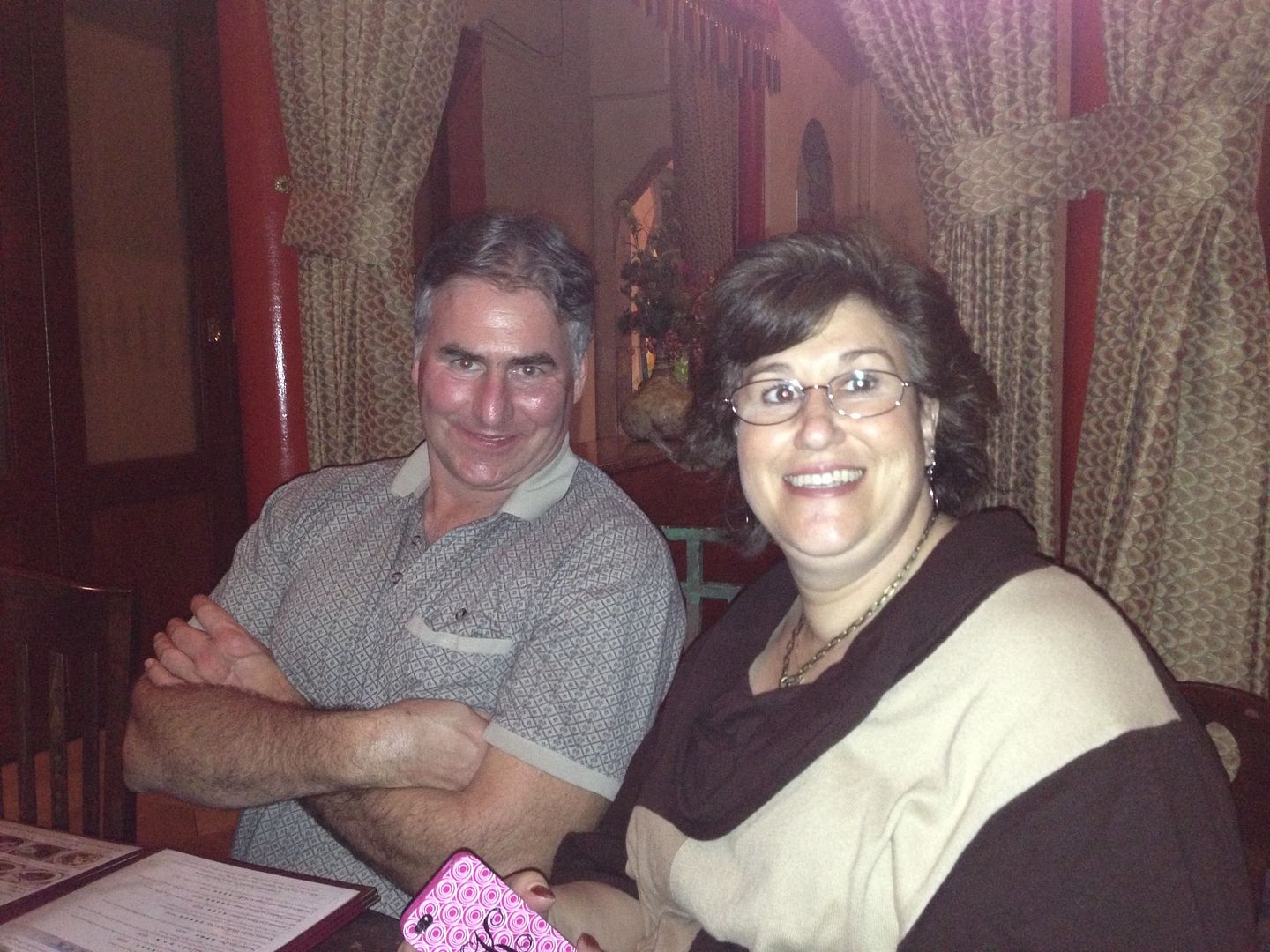 Rick Snow and me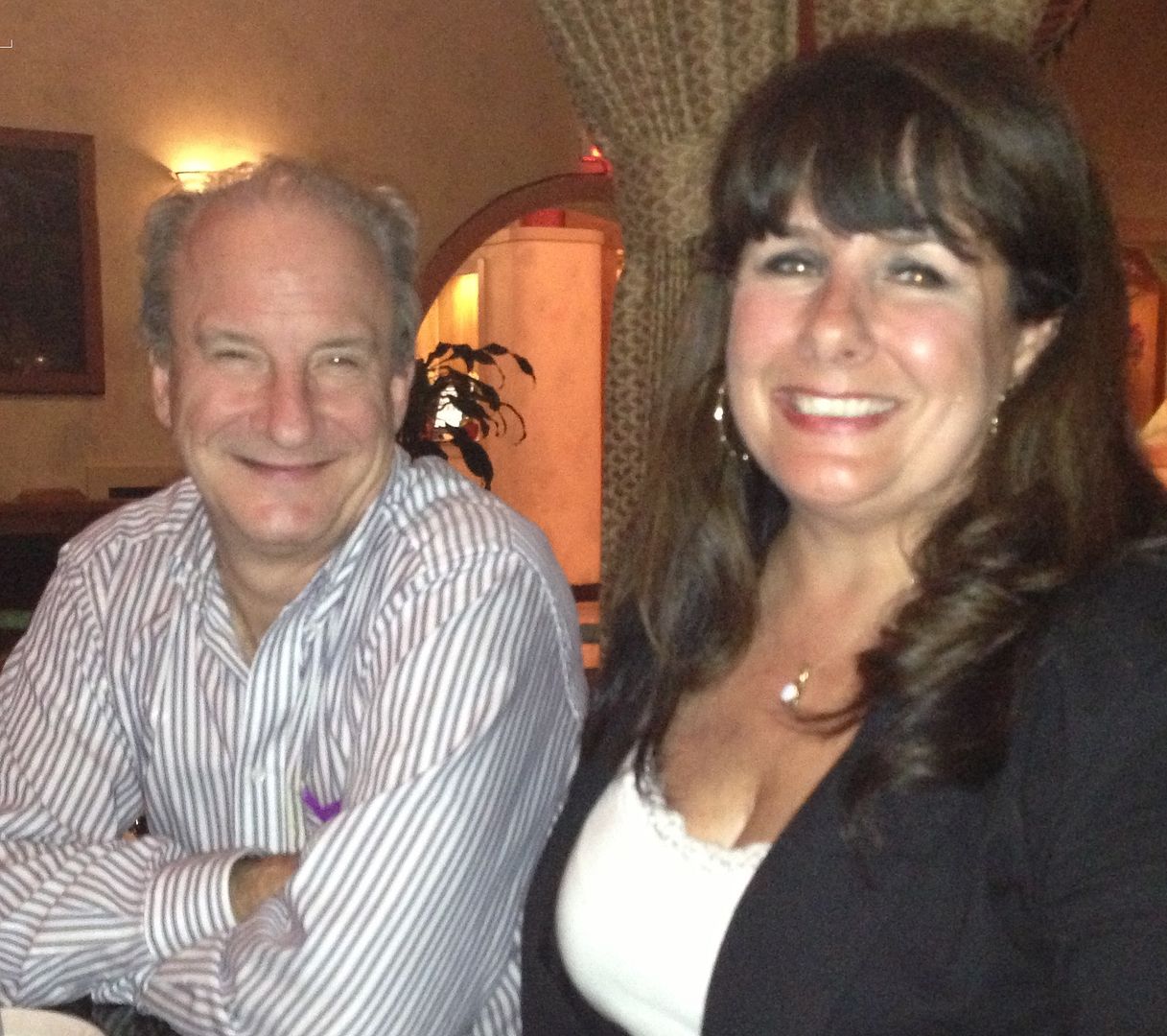 Here's the wine we enjoyed with dinner – it was wonderful!
We even had some of my most favorite appetizer – pan fried dumplings/pot stickers – mmmmmm!
This sign was on the sidewalk area down the street from the restaurant – I thought it was kind of amusing….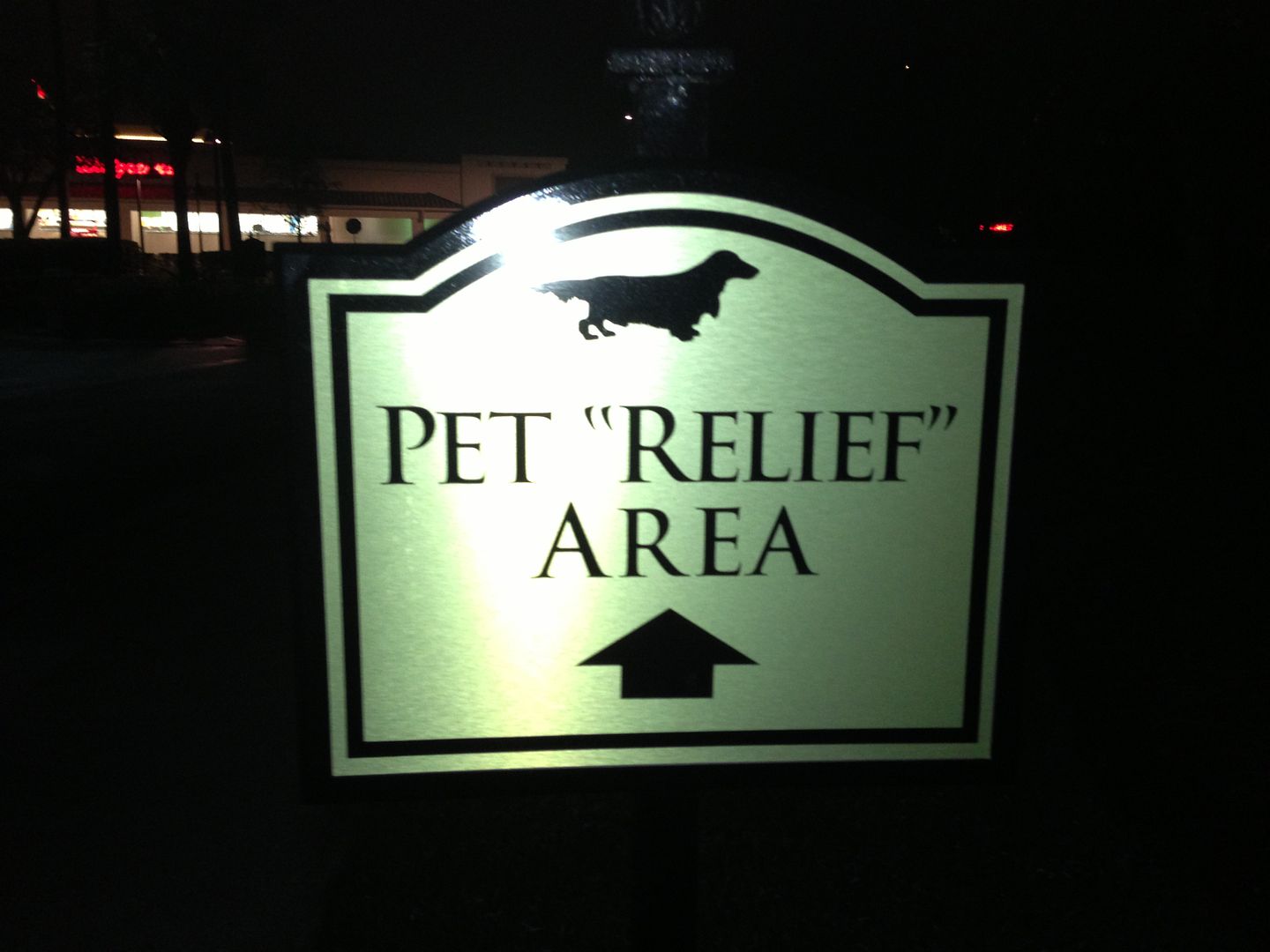 I arrived at the show a little early on Thursday morning and took a few photos of the registration area.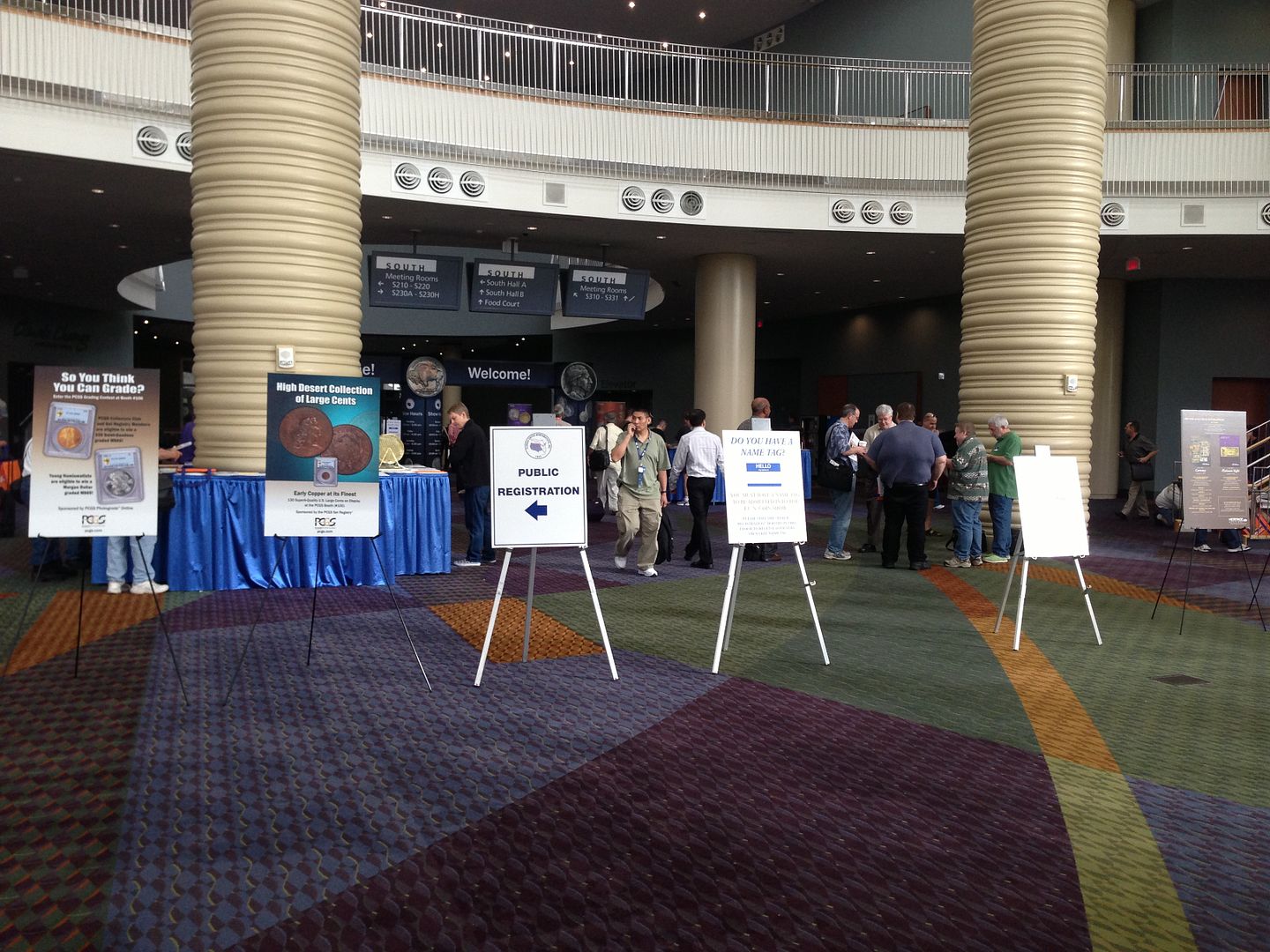 This is the escalator on the registration level that takes you down to the bourse floor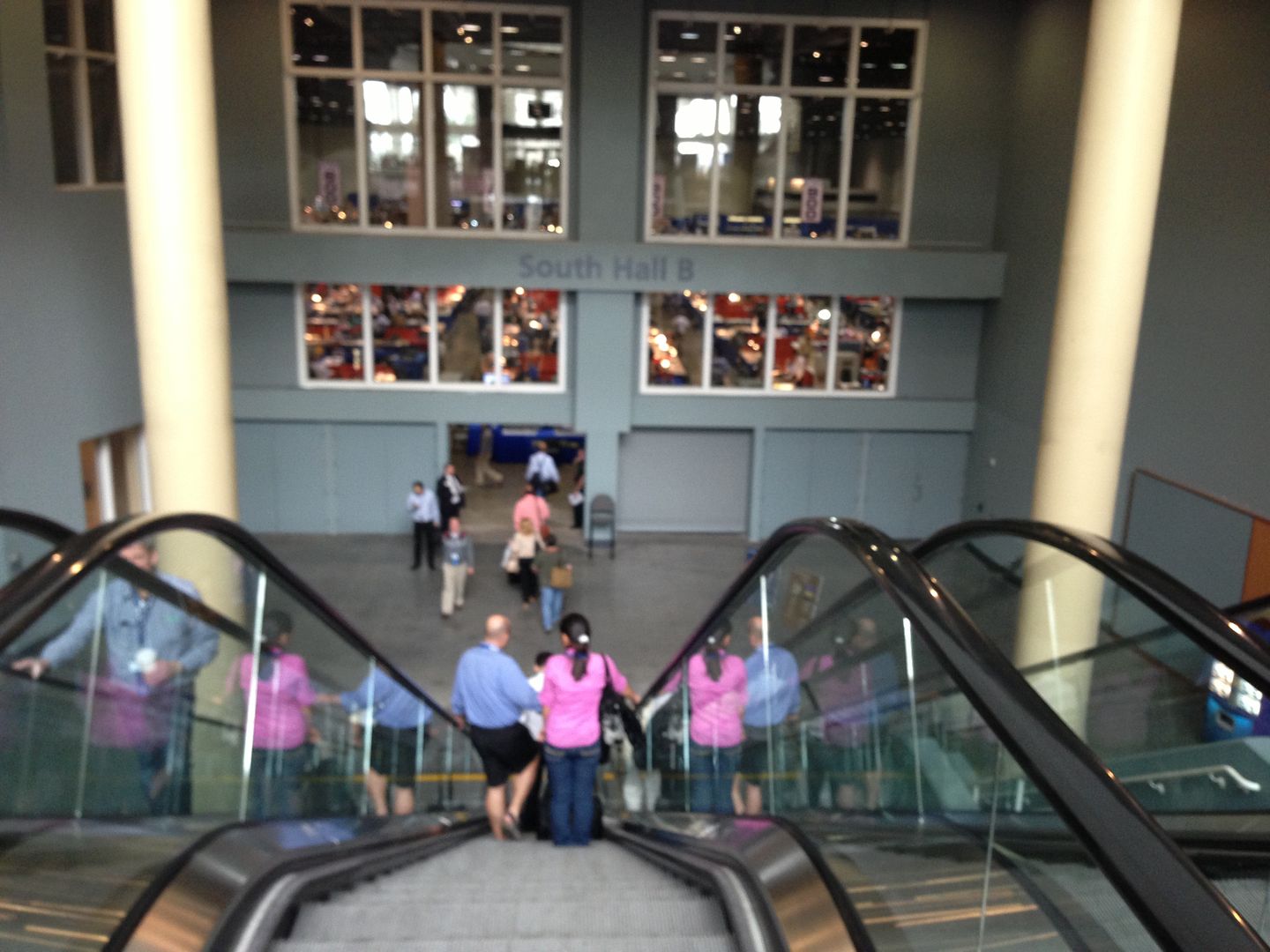 The bourse floor before it opened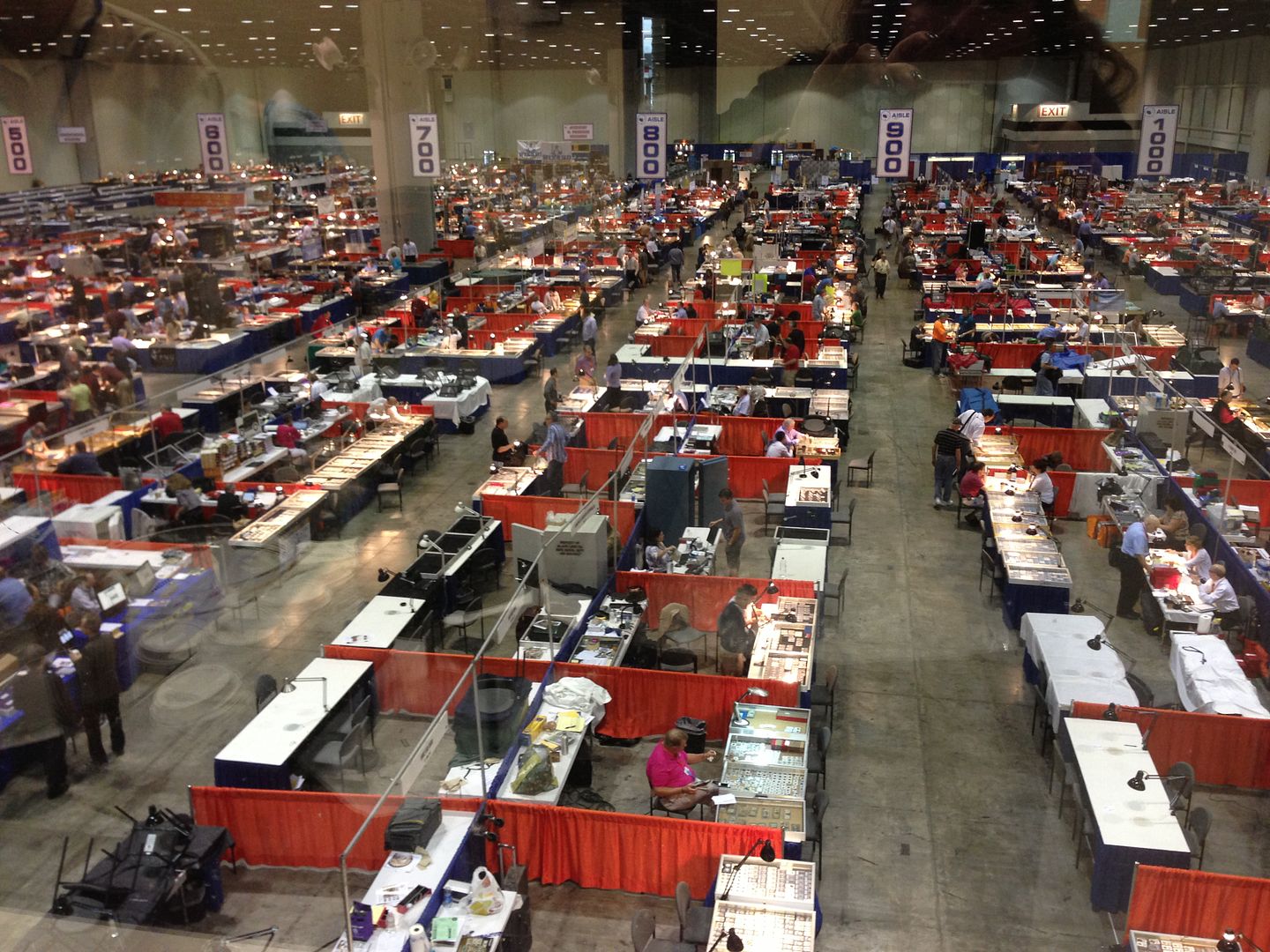 From a business standpoint, I think it is better not to be set up right next to one's competitor; however, I guess the FUN show coordinators don't really pay attention to that when assigning tables. So when Todd found out our table number and looked to see where we were located, he called me and asked if I knew who we were going to be set up next to. I said no, and said, "Why, is it some grouchy unpleasant dealer?" Todd laughed and said it was Rick Snow! It actually worked out just fine since we often refer customers back and forth.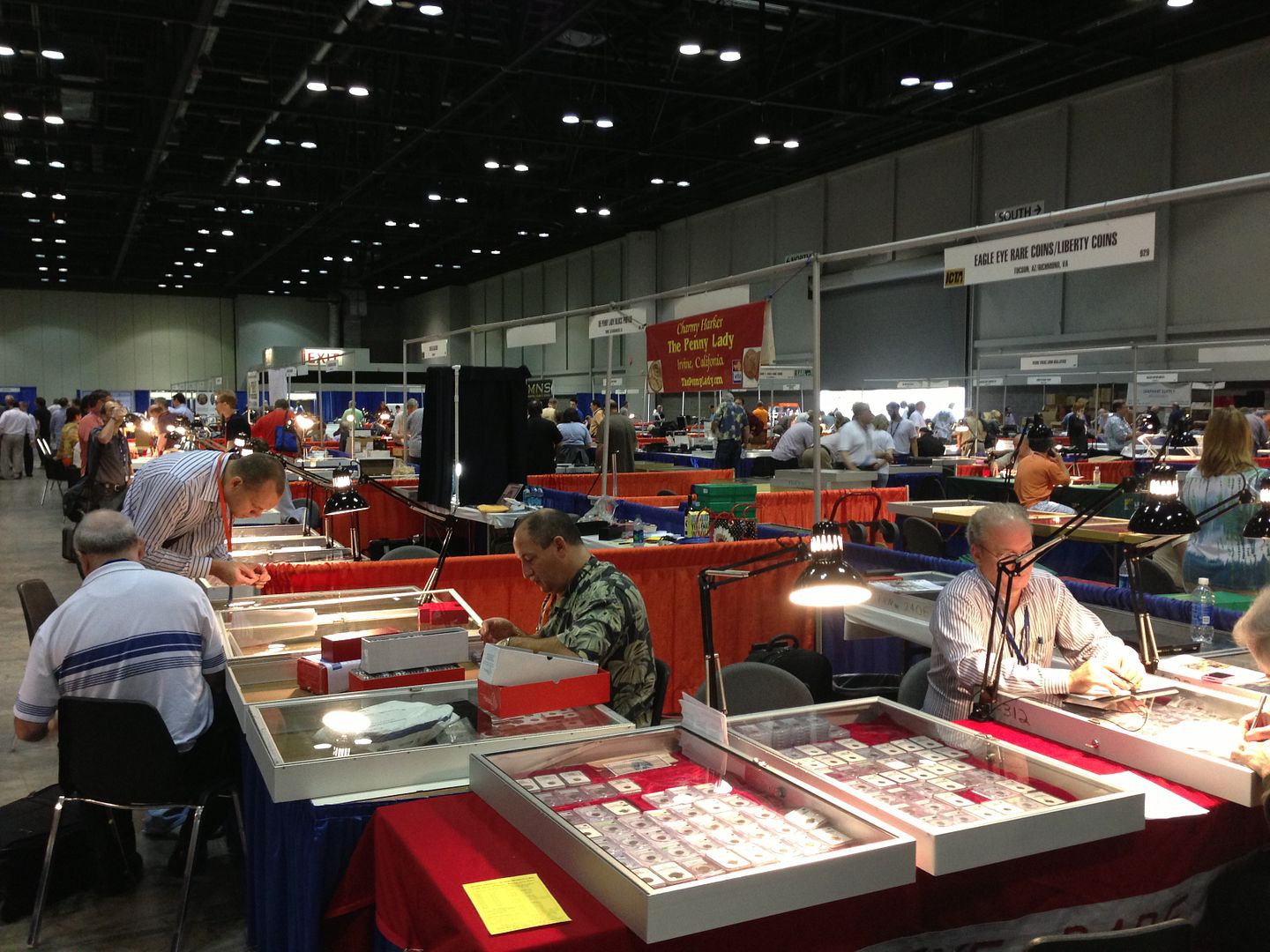 When the show opened on Thursday, the room filled up very quickly and soon forum members began stopping by my table. I took so many photos of forum members this time that I ran out of room on my little marker board! In no particular order, the following are all the people I took photos of throughout the show (please forgive me if I mess up anyone's name!):
Wayne/AuroraBorialis
And some gorgeously toned coins Wayne showed me – check out the Oregon Trail Commem – WOW!!
Winston/Stone
Emily Silver/ANA Convention Assistant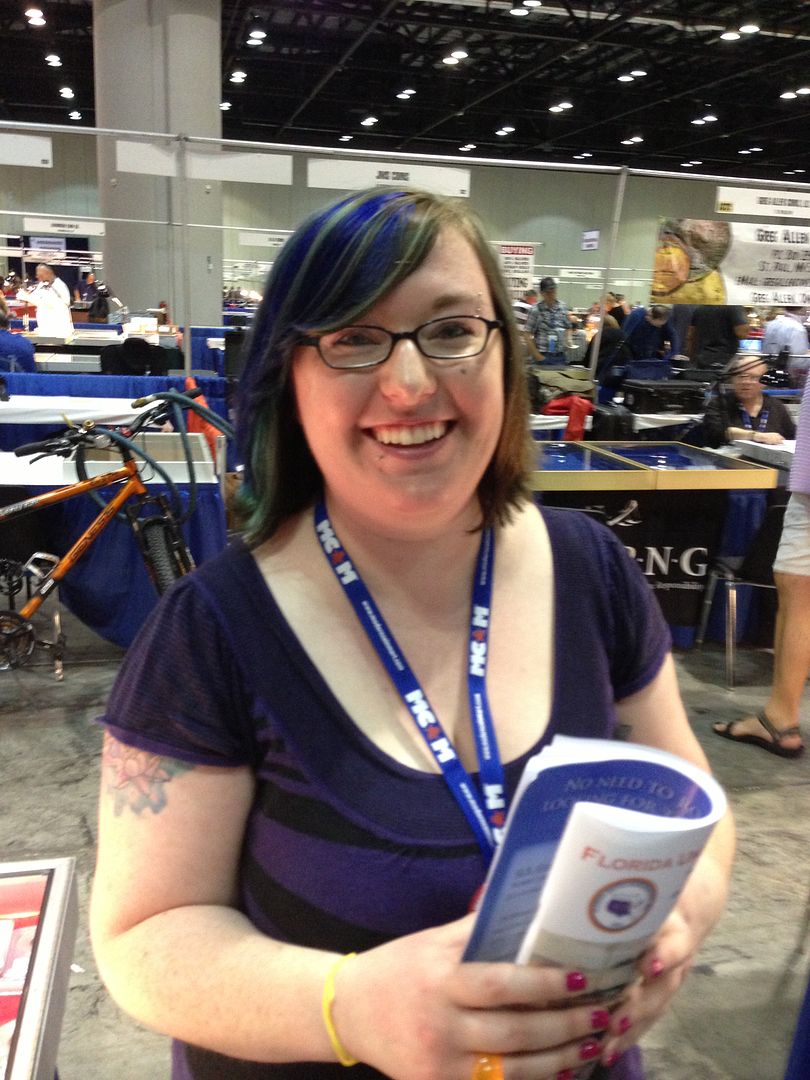 Robert/RYK
Larry/Ldhair
Pat/WindyCity (didn't get his wife's name)
Greg/Keyman64
Greg/WalkerGuy21D
Take a guess!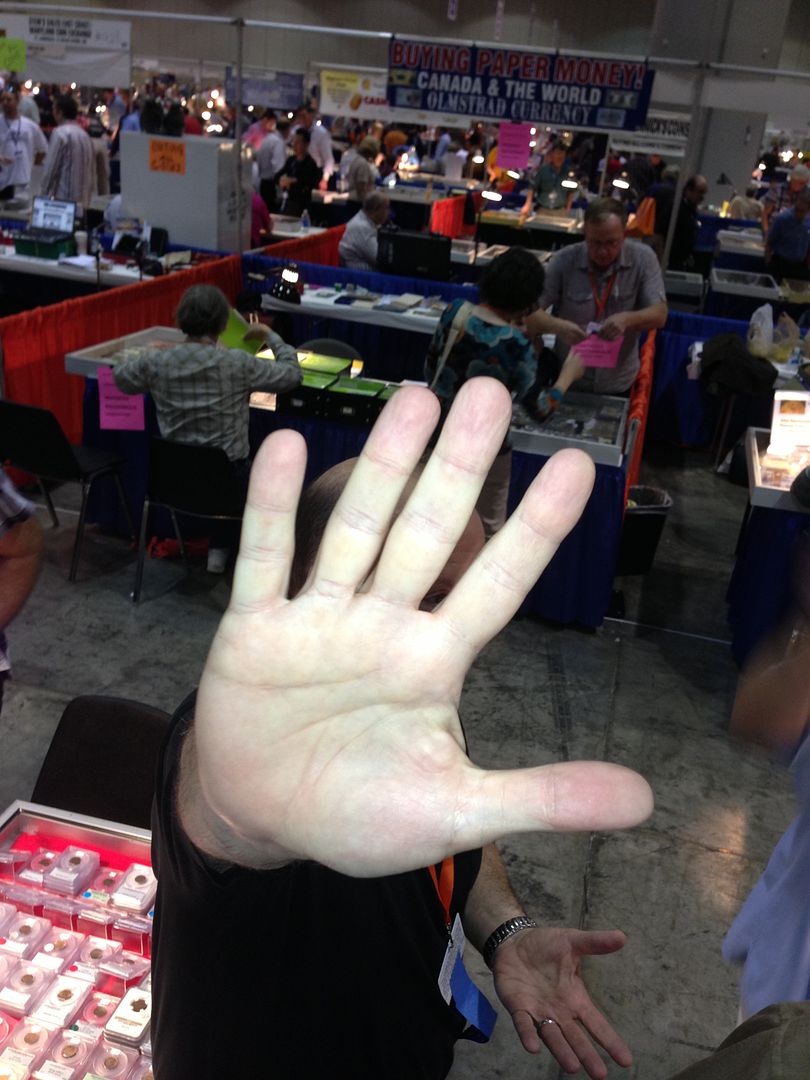 Sam/SaltySam (CoinTalk)
Gary/TheHammer (member of the Walking Dead Battalion from Vietnam)
John Schuck, Jr./NGC
John/SilverBaron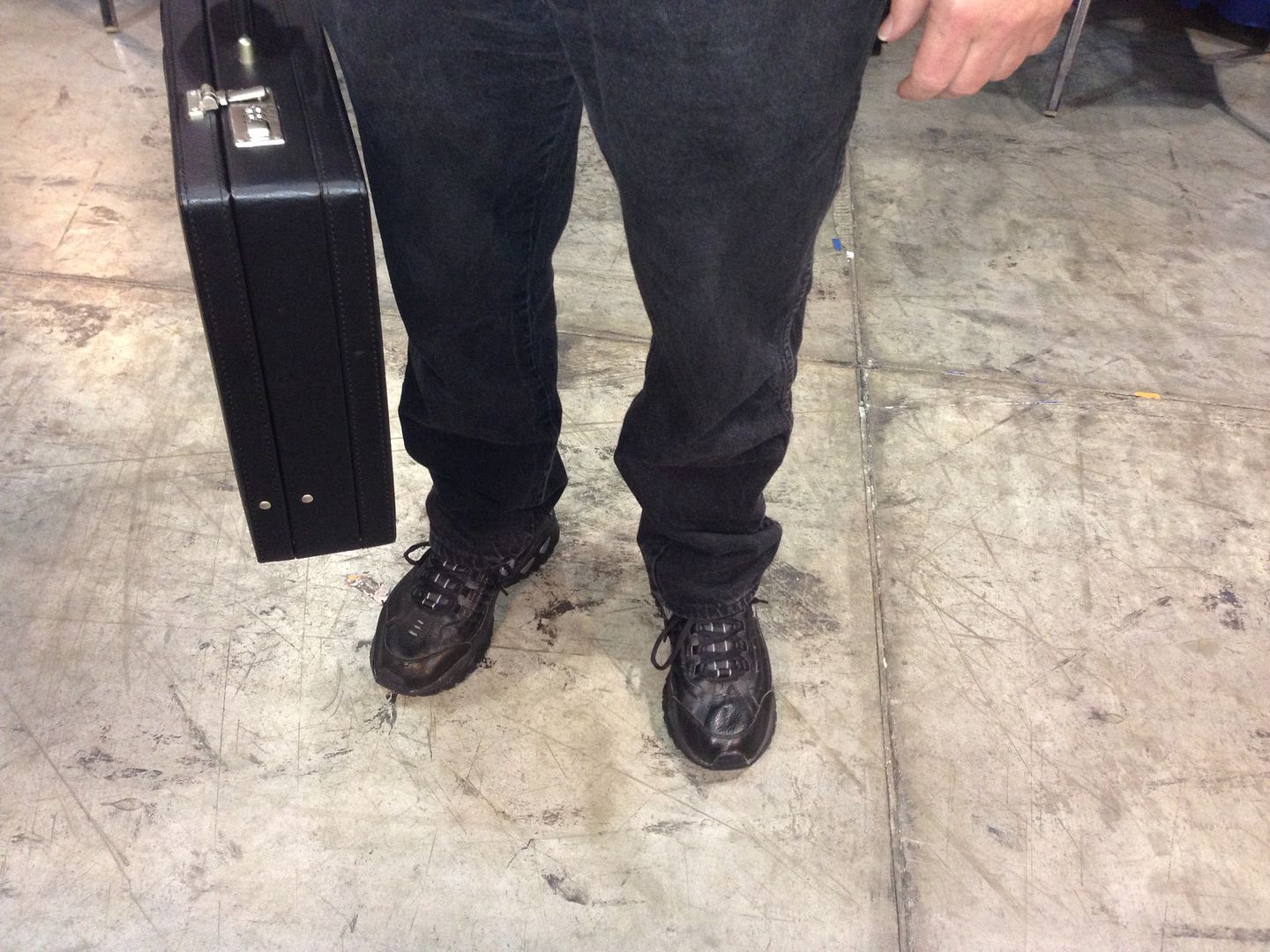 Paul/FiveCents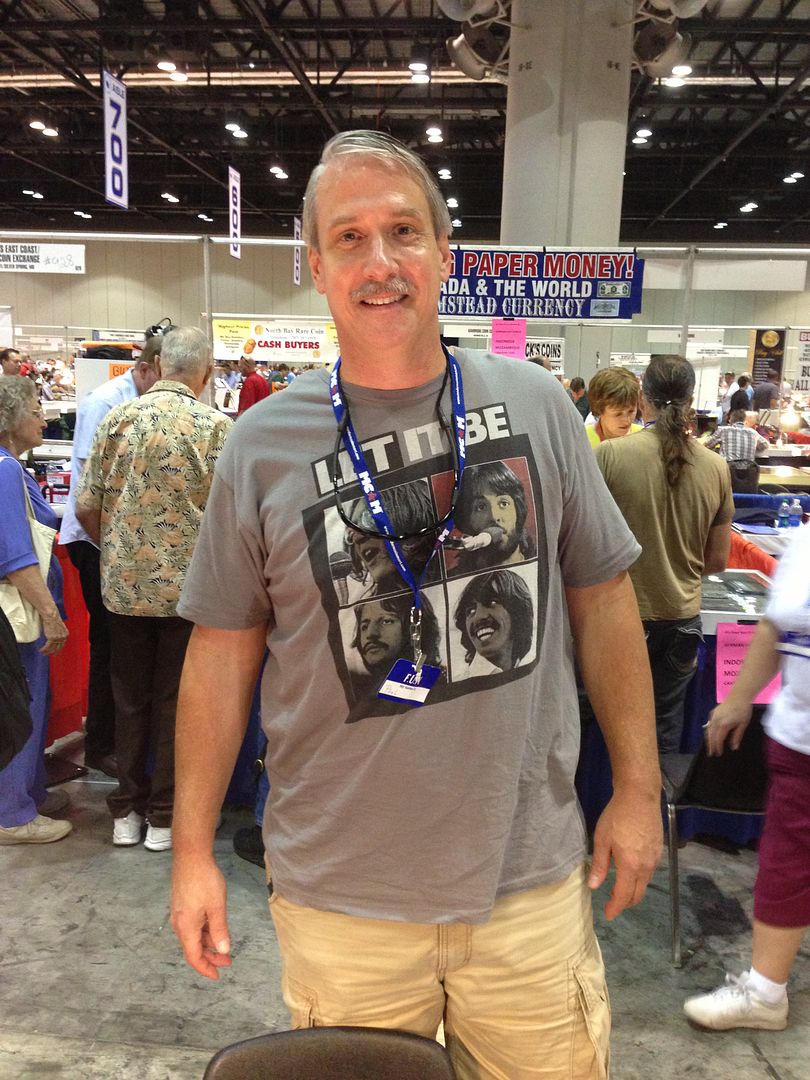 Carl/GeorgeKellogg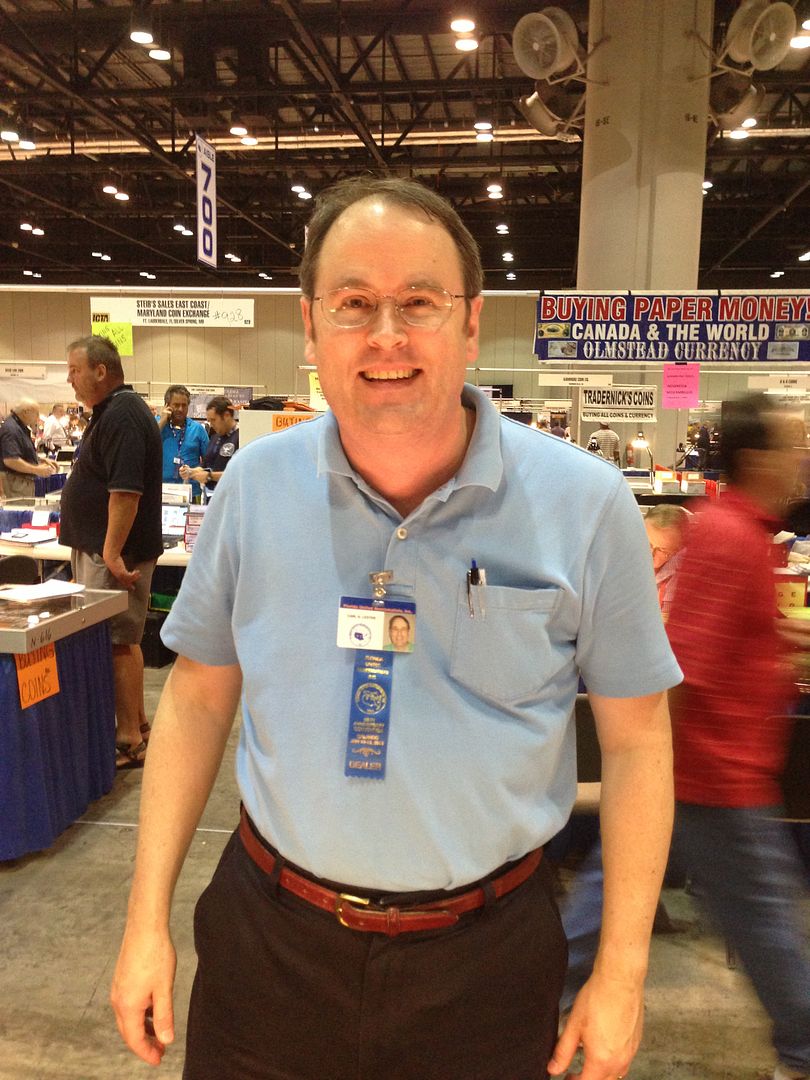 John/DimeMan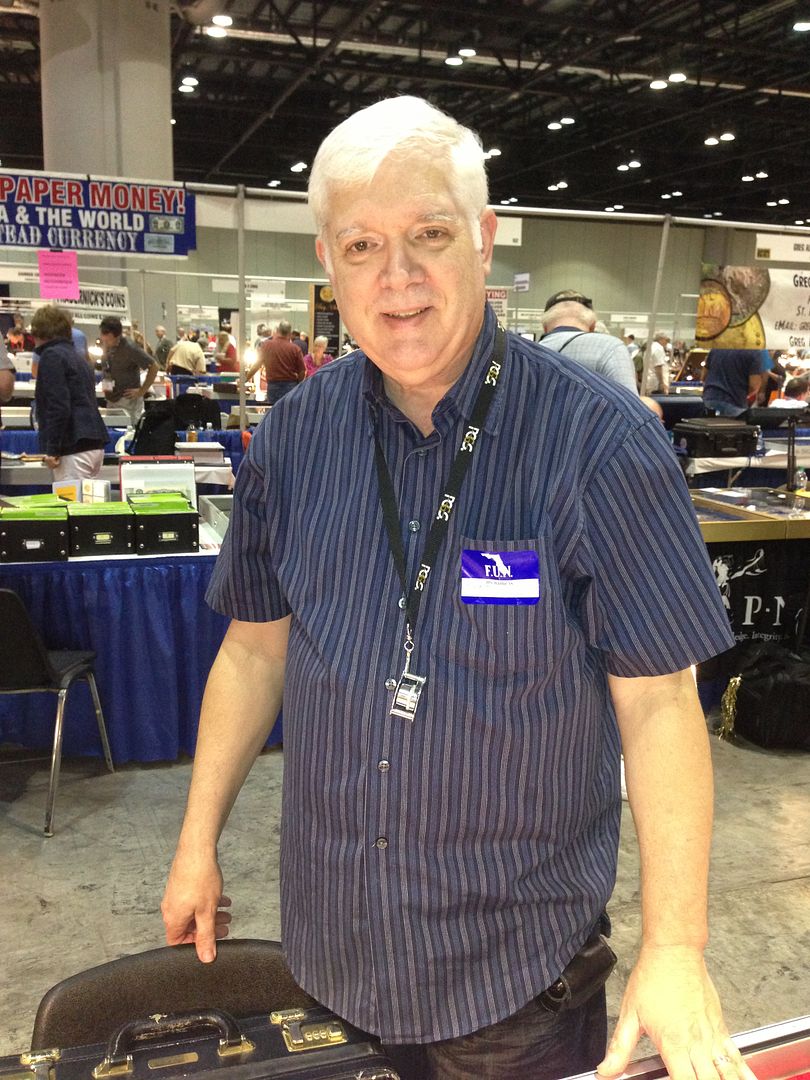 Ben/HCumberdale
Bob/WaterSport
Jeff/JustMakesCents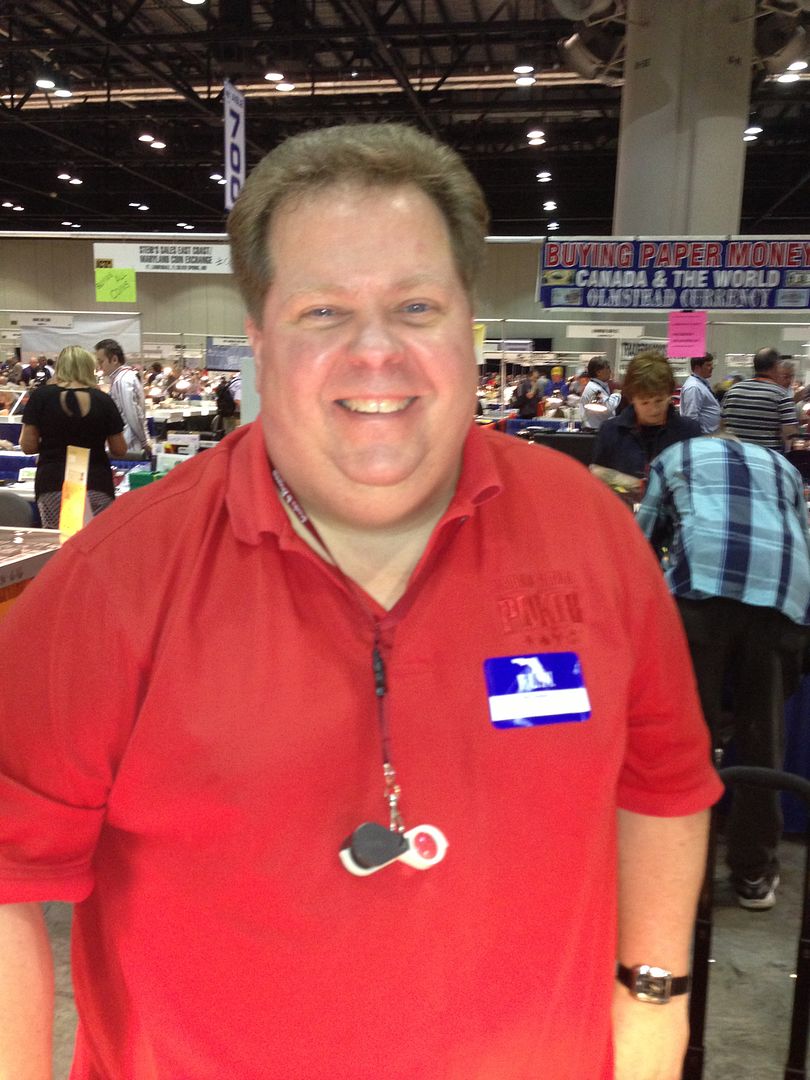 Jesse/CBJesse and Josh/Englehardian
John Feigenbaum and John Brush of David Lawrence Rare Coins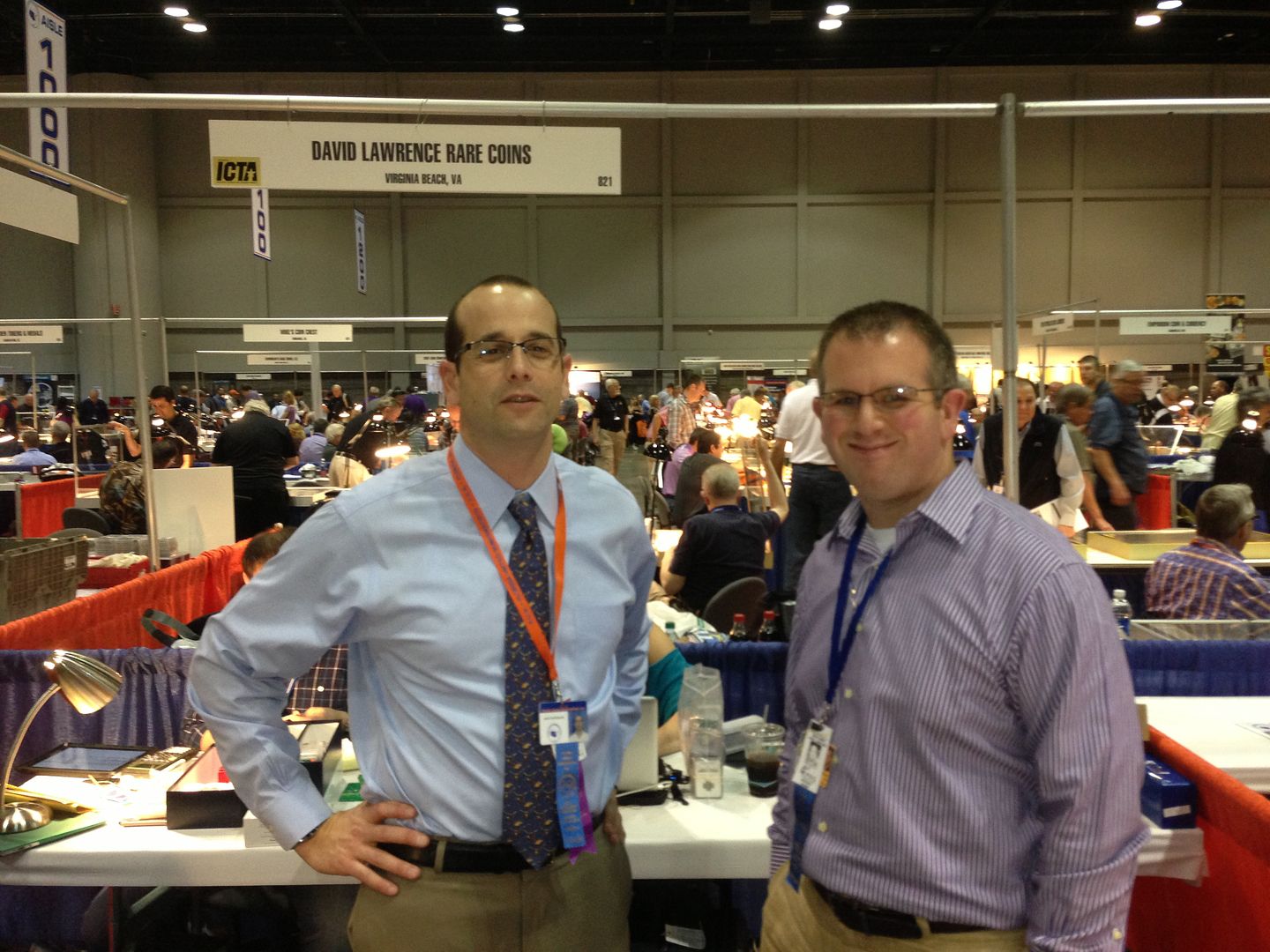 Ian Russell of GreatCollections.com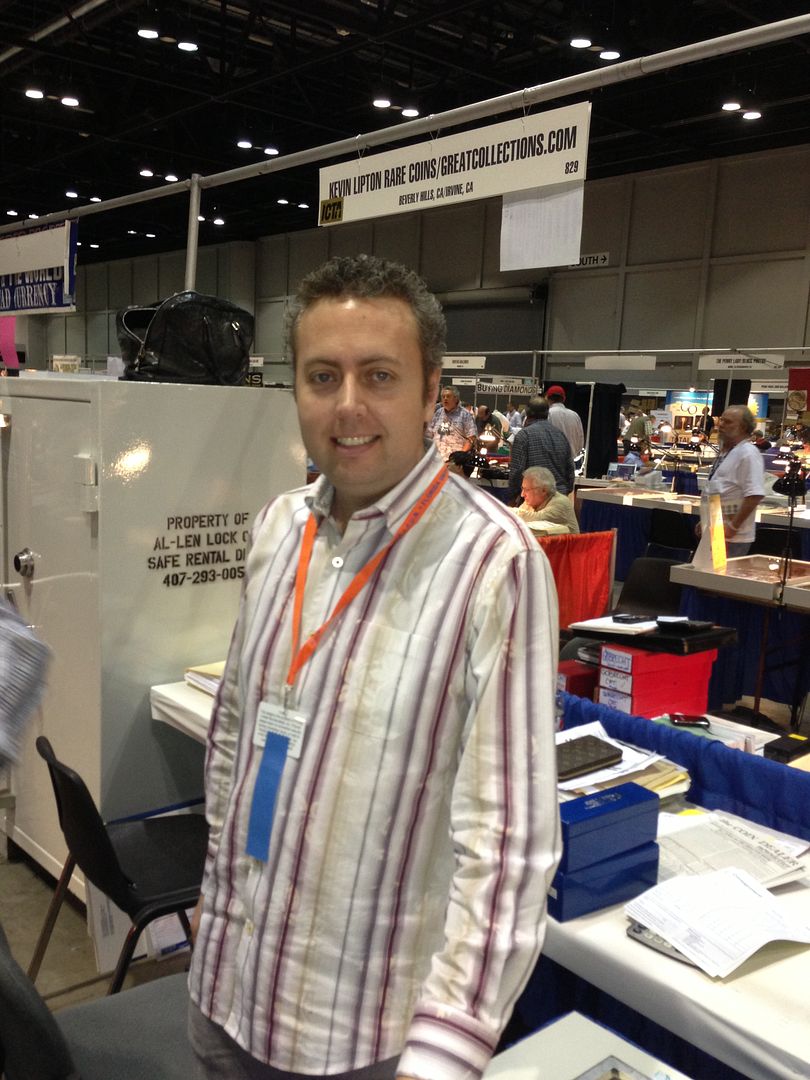 Brian/HighRelief (forgot to get his wife's name)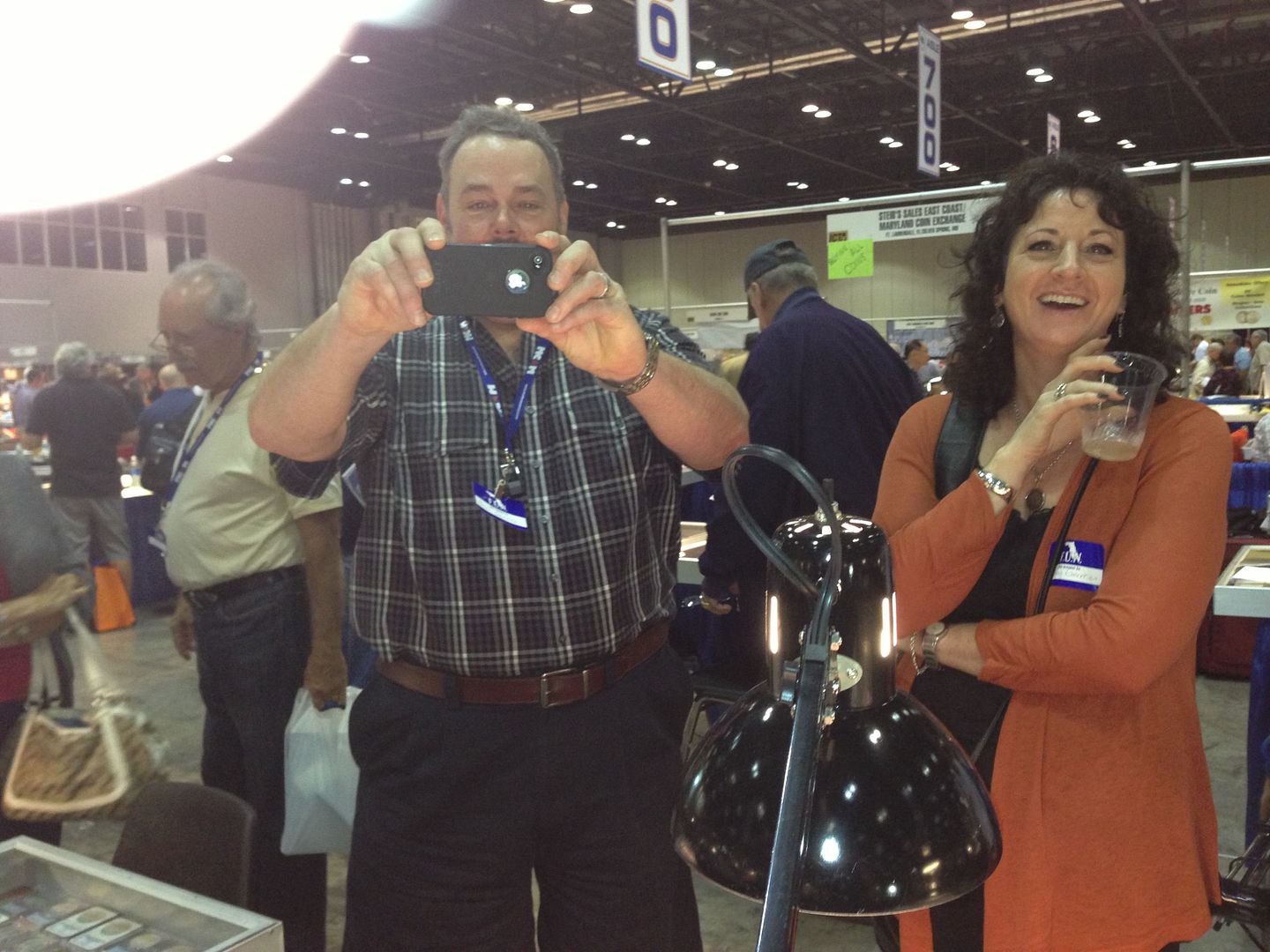 Matt/BillyGoat of Pinnacle Rarities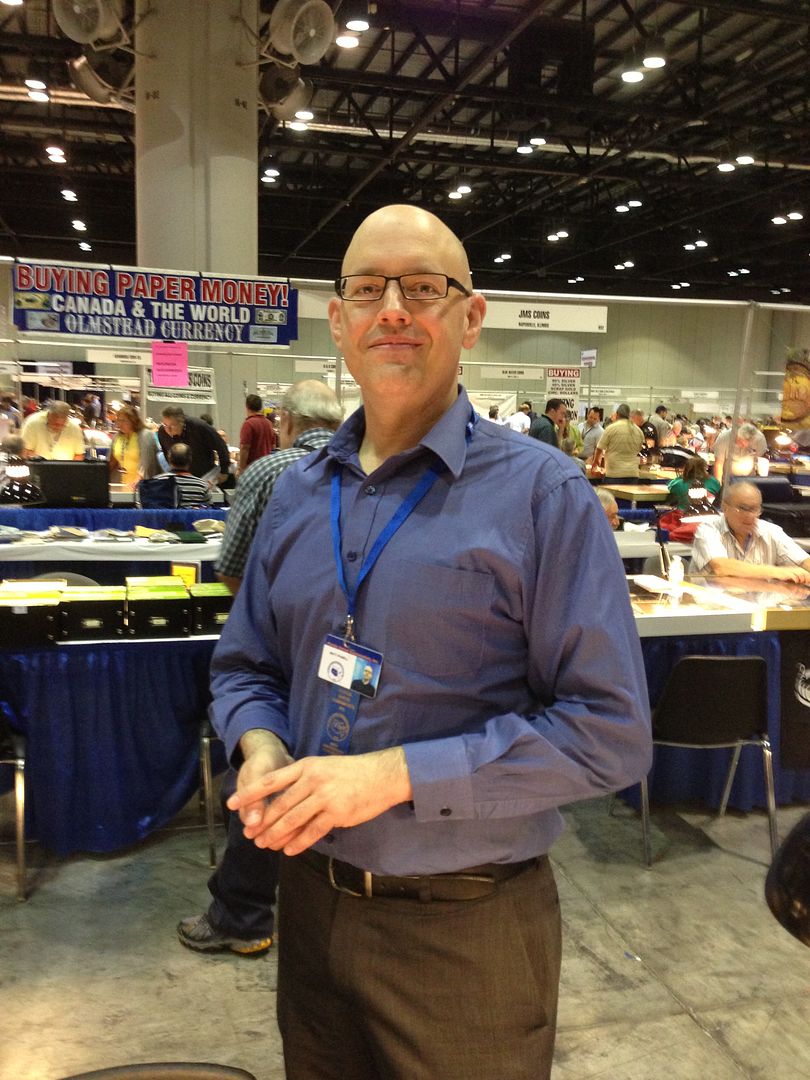 Al/Hardtimes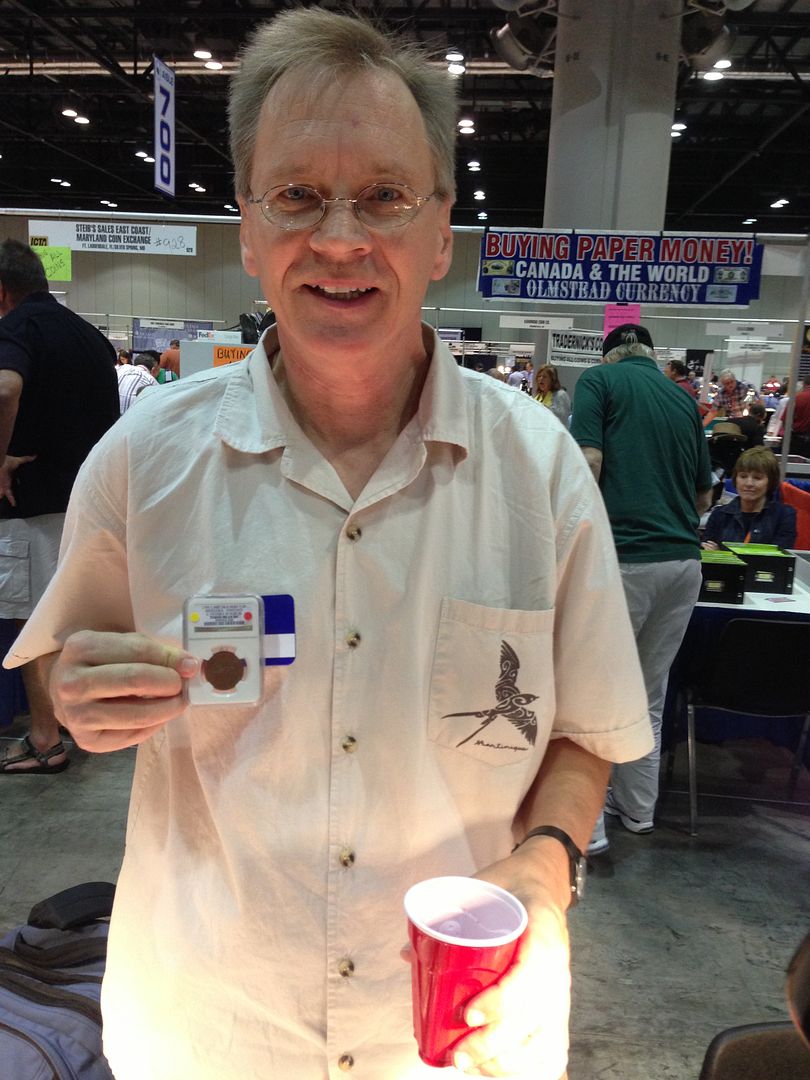 Jerry/YellowKid
Stuart Blay/StuartBlayNumis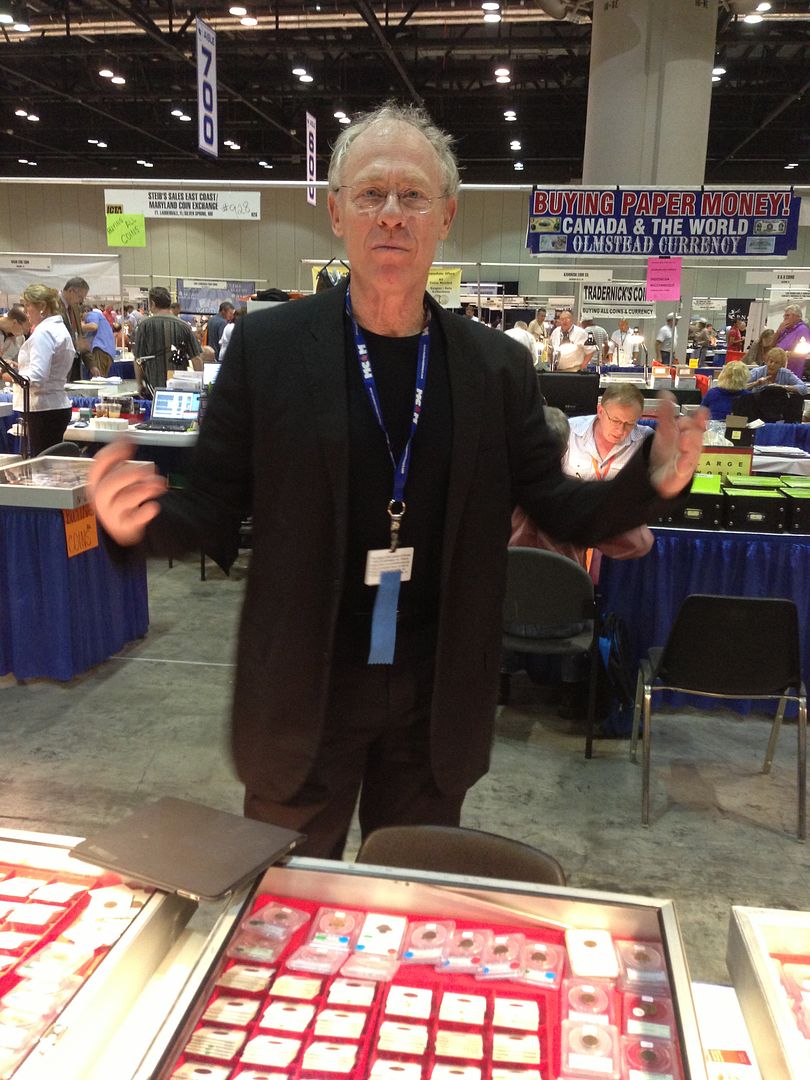 Jesse LeBlanc and Steve Price (and me)
Shane/KriptoniteComics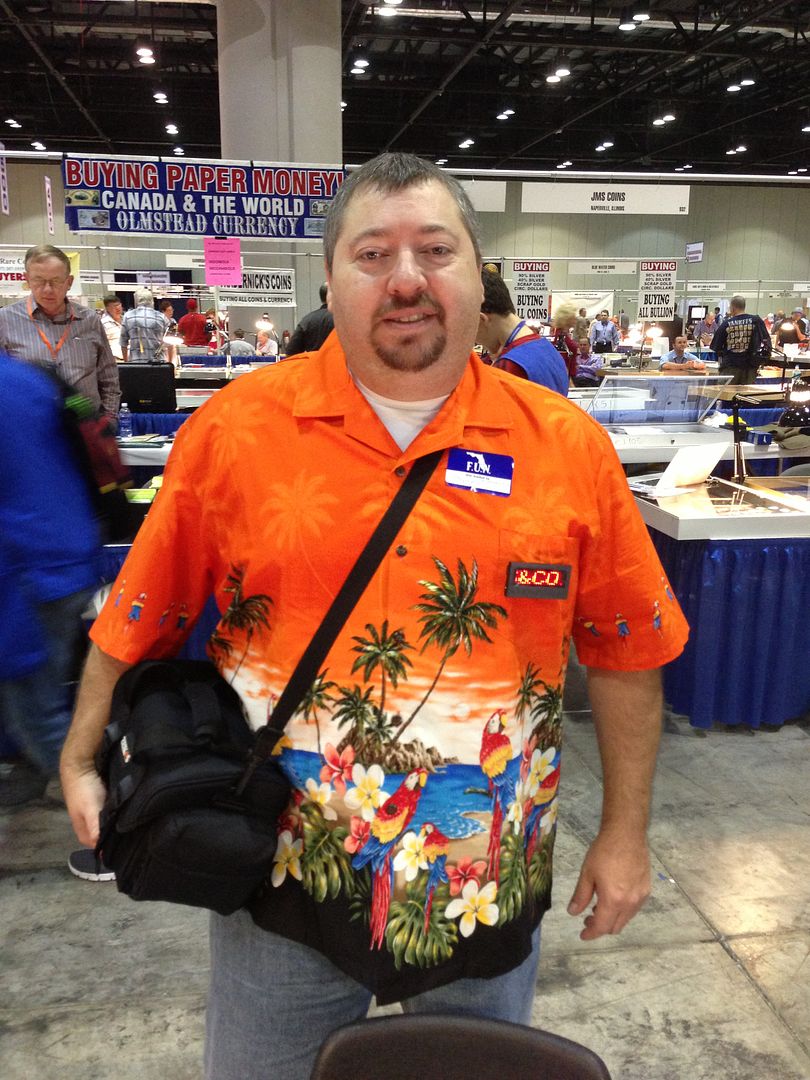 Chris/Cpm9ball (CoinTalk)
Ron Guth/PCGS
Mel/Bolivarshagnasty
Doug/GDJMSP (CoinTalk)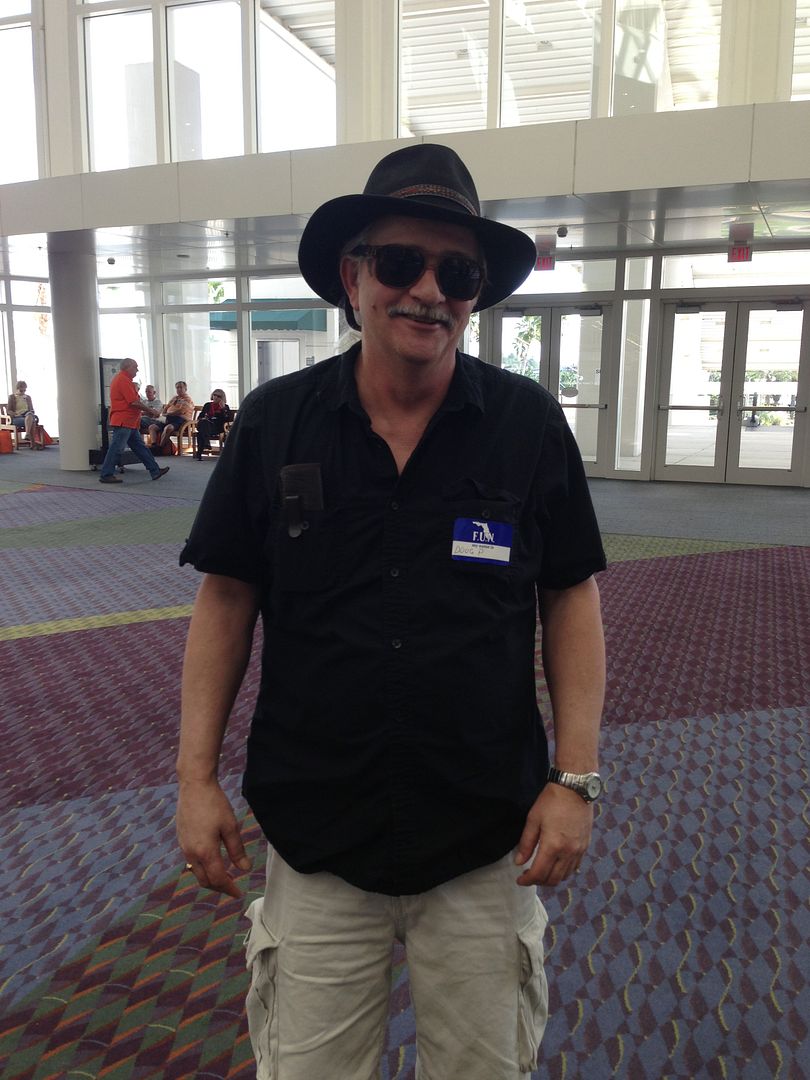 PCGS folks!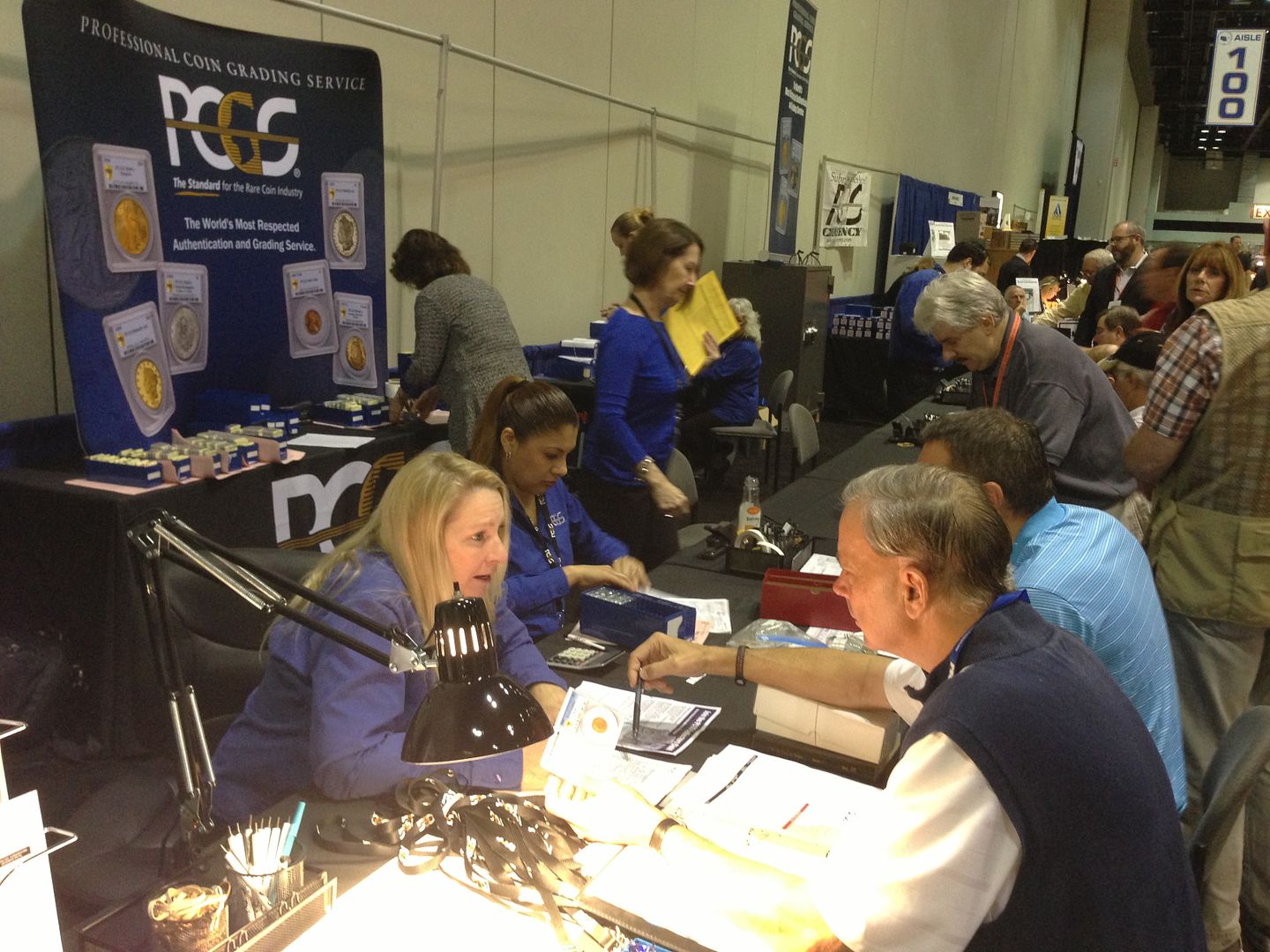 Almost forgot to mention that Wei stopped by too. Of course he is at every show so I see him quite a bit, so he prefers not to be photoed for every show. Also, I forgot to take a picture of DennisH - he stepped in and was a huge help at my table when I had to leave for one of my meetings - thank you Dennis!!!
The bourse floor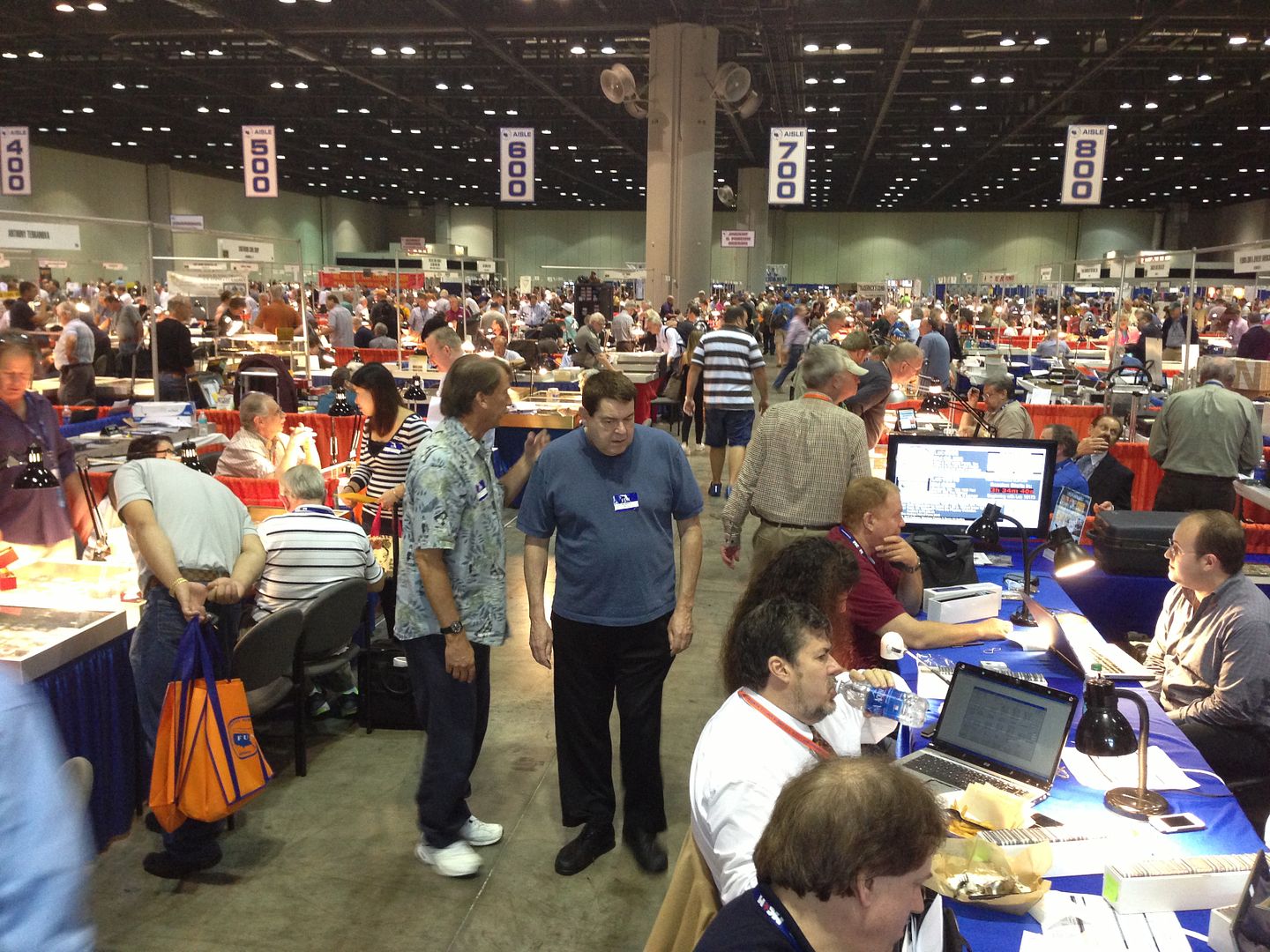 And this young lady with the stunning shoes is a friend of one of the dealers we went to dinner with, so I just had to take a photo of her glittery shoes. She wore them all day at the show – I can't imagine how sore her feet were after being on the hard concrete of the bourse floor all day!
This is the only wine I could find to bring to the show for our afternoon wine time. It wasn't too bad in a pinch!
Thursday after the show we went to Vito's Chop House for dinner.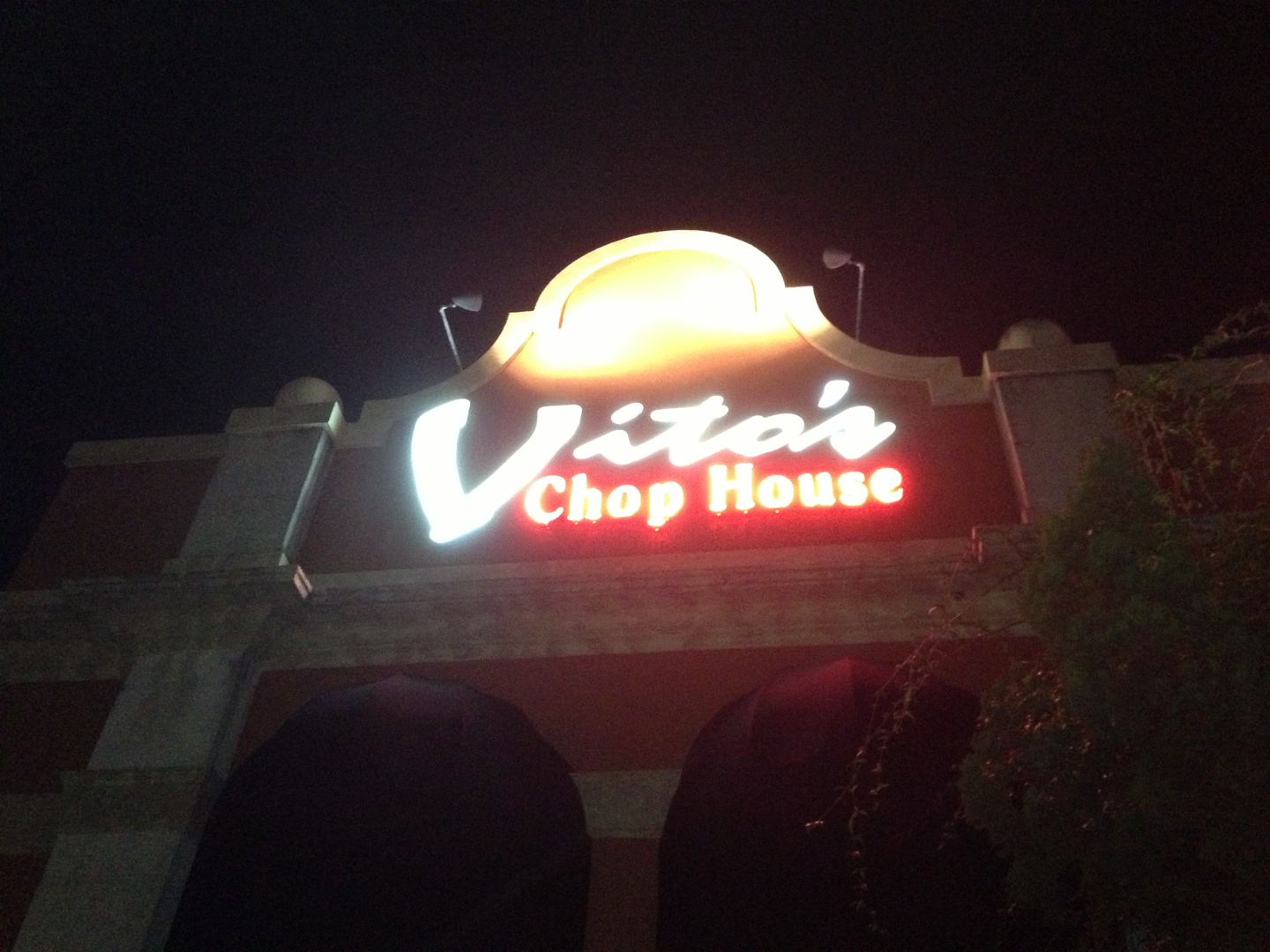 This was a stack of wine crates that were across from our table. These are some amazing wines!!!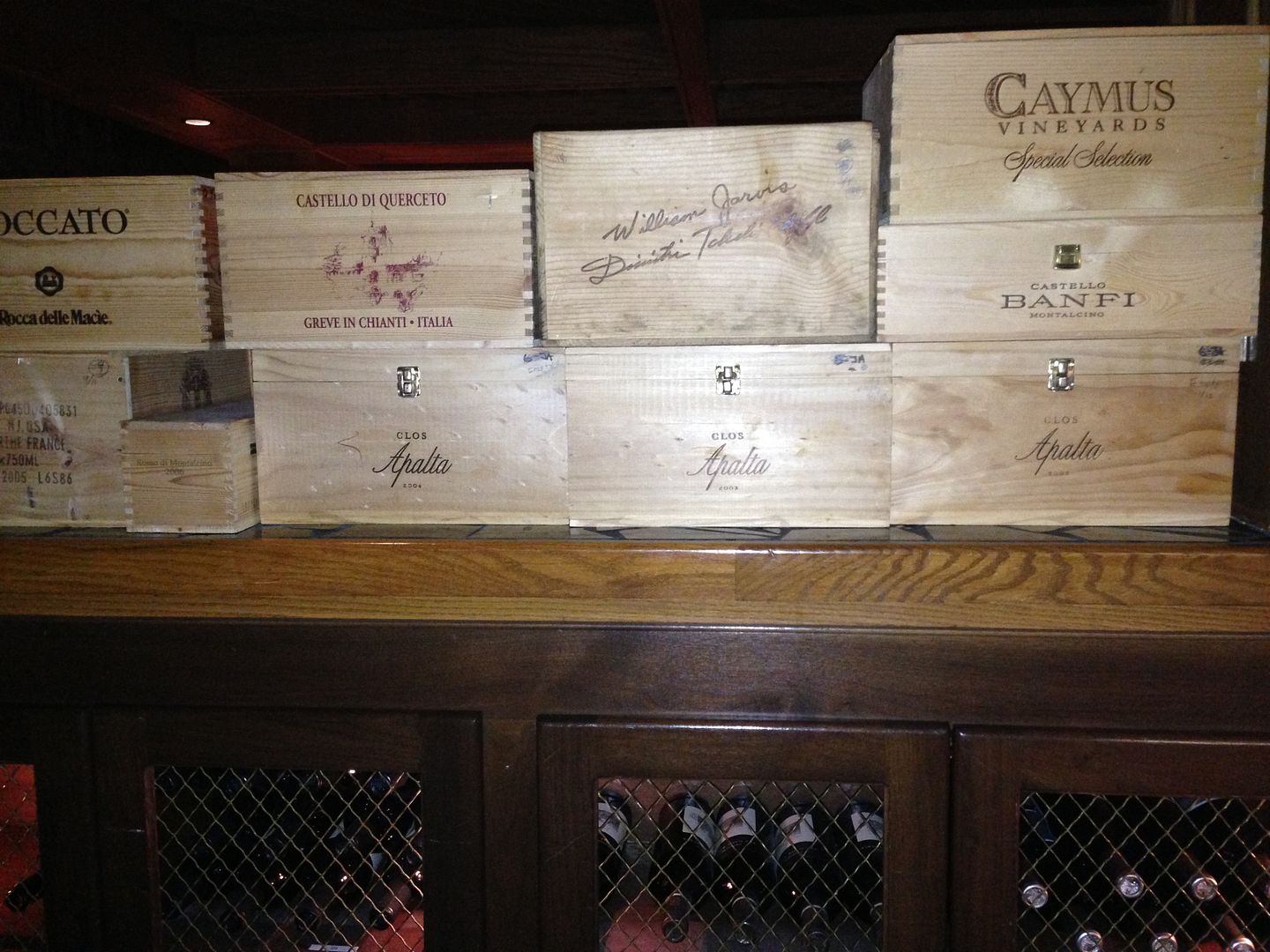 Their lobster bisque was a bit salty but very tasty.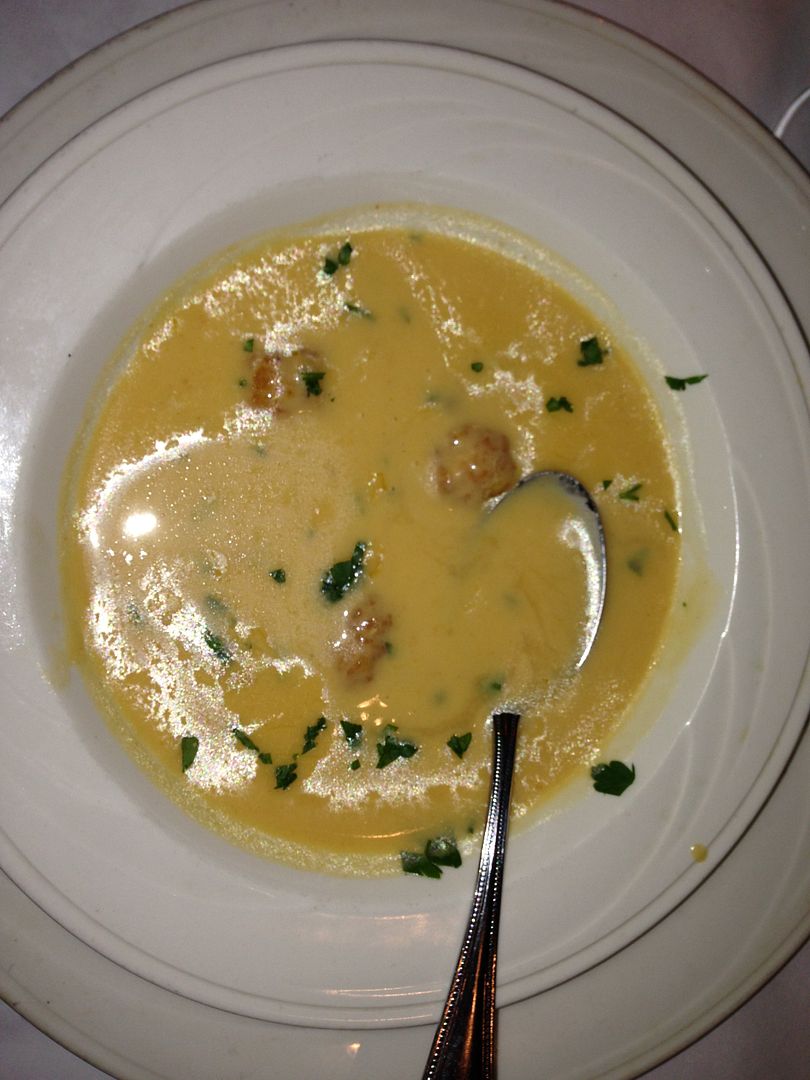 Their sesame crusted tuna came on a marble slab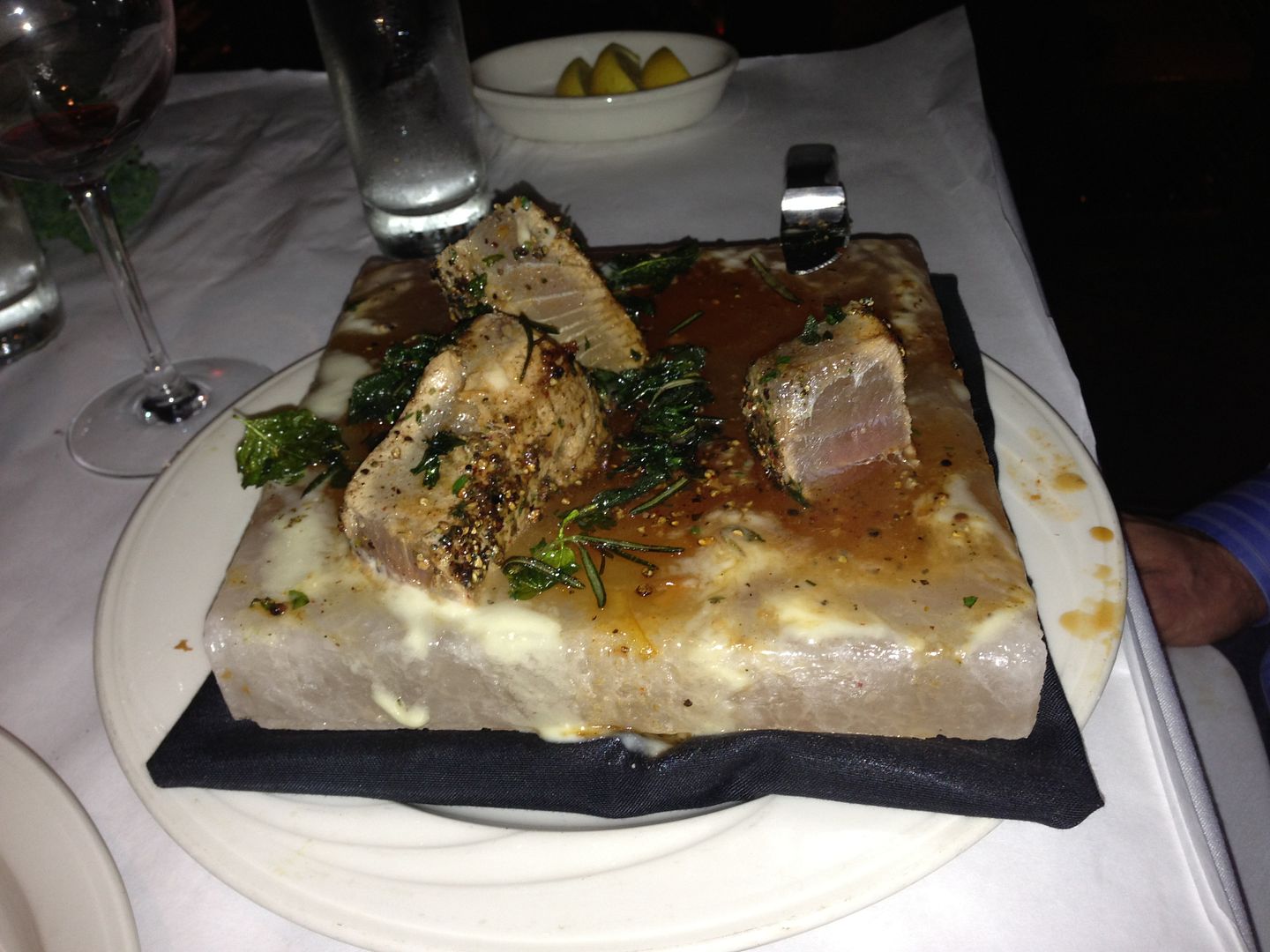 Their veal brunello
Our table had two bottles of this delicious wine!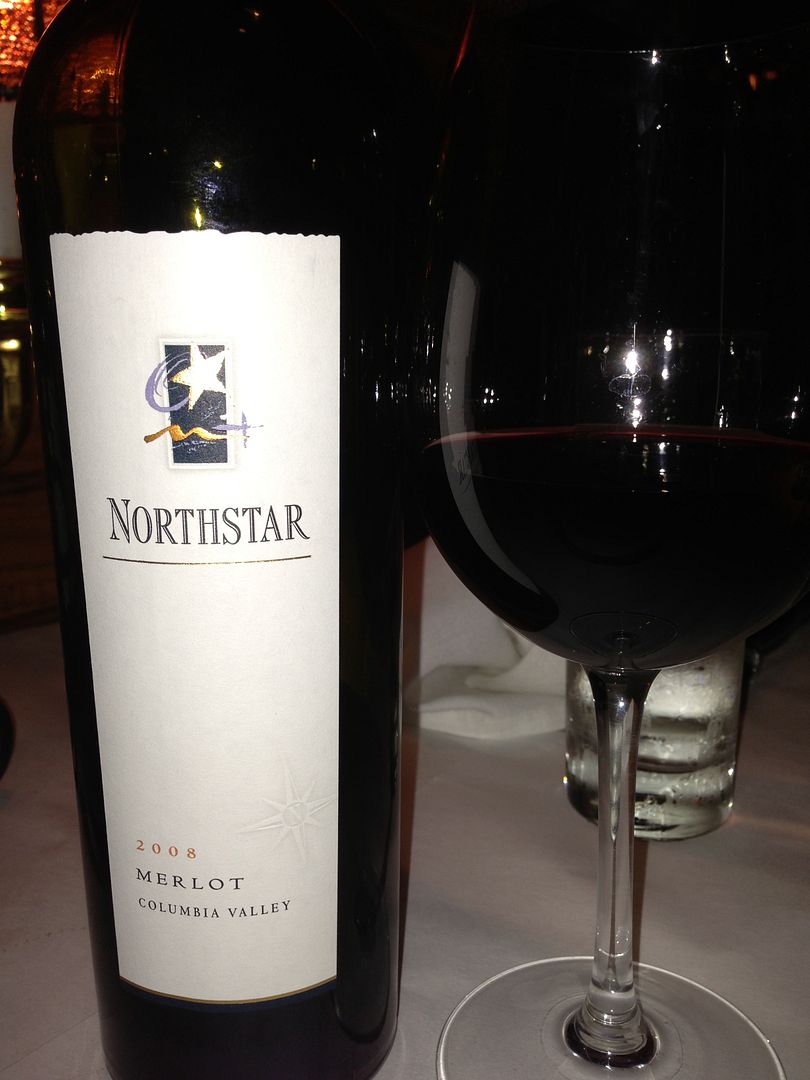 I snapped this famous crooked house we drove by on International Drive
And here's a nighttime view of the convention center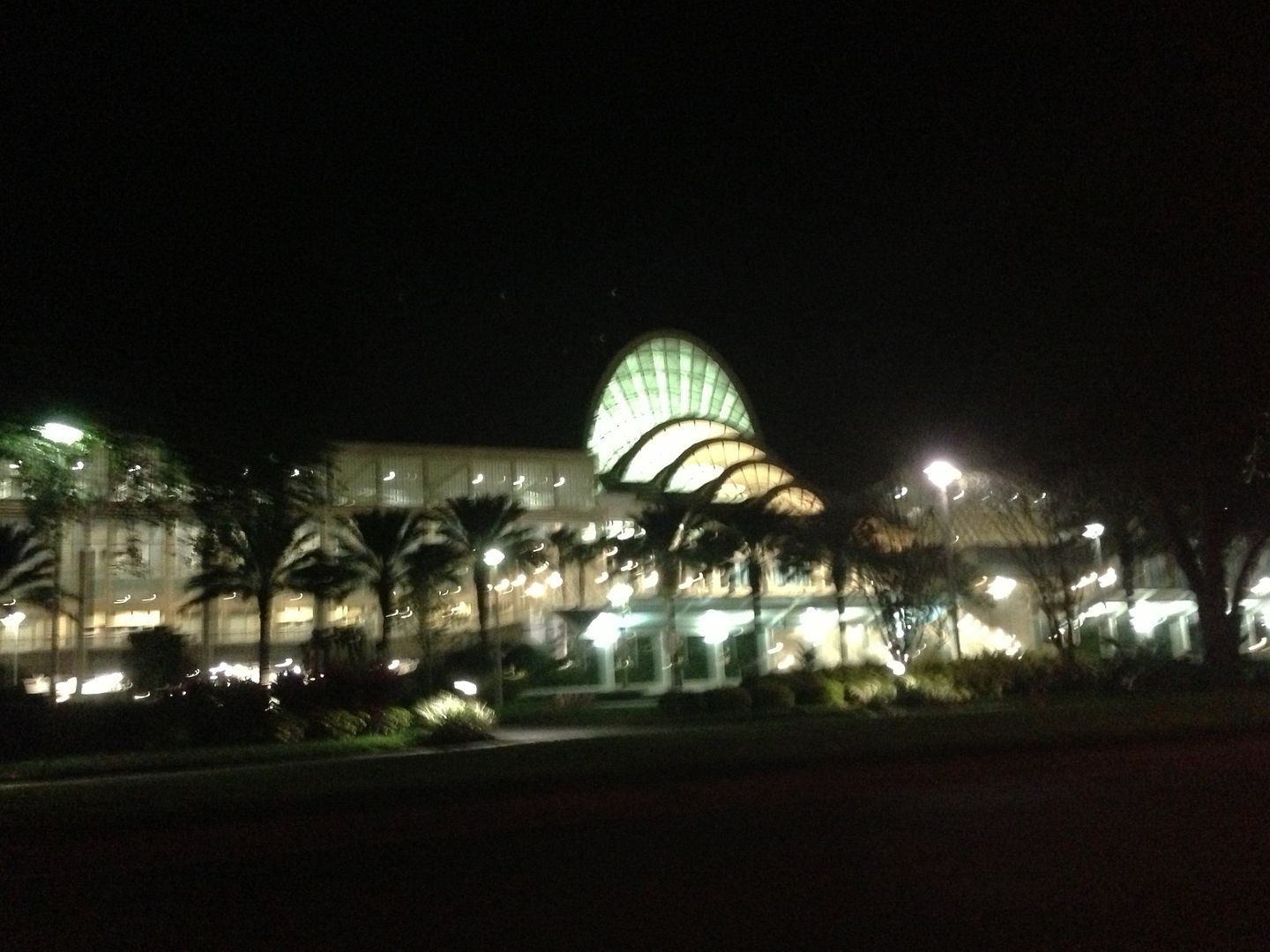 Friday morning was the forum breakfast at Denny's. We had a great time chatting with and getting to know each other! Please forgive me but I can't find my notes on the names of all the attendees so if any of you know the names of the people I missed, please let me know! A big thanks to Karin (Rick Snow's assistant) who is taking the photo!
Left: Jerry (YellowKid), Me, Glenn Holsonbake (PonyExpress), Mike (MFH), Lenny
Right: Rick Snow (EagleEye), Winston (Stone), John (Dimeman), Can't remember name of gentleman on the end but his user name on the Paper Money forum is 2ndCharter
Before the public was let in on Friday, I took a few minutes to view the exhibits. The big stand out for me was Al Weinberg's non-competitive Chain Cent exhibit!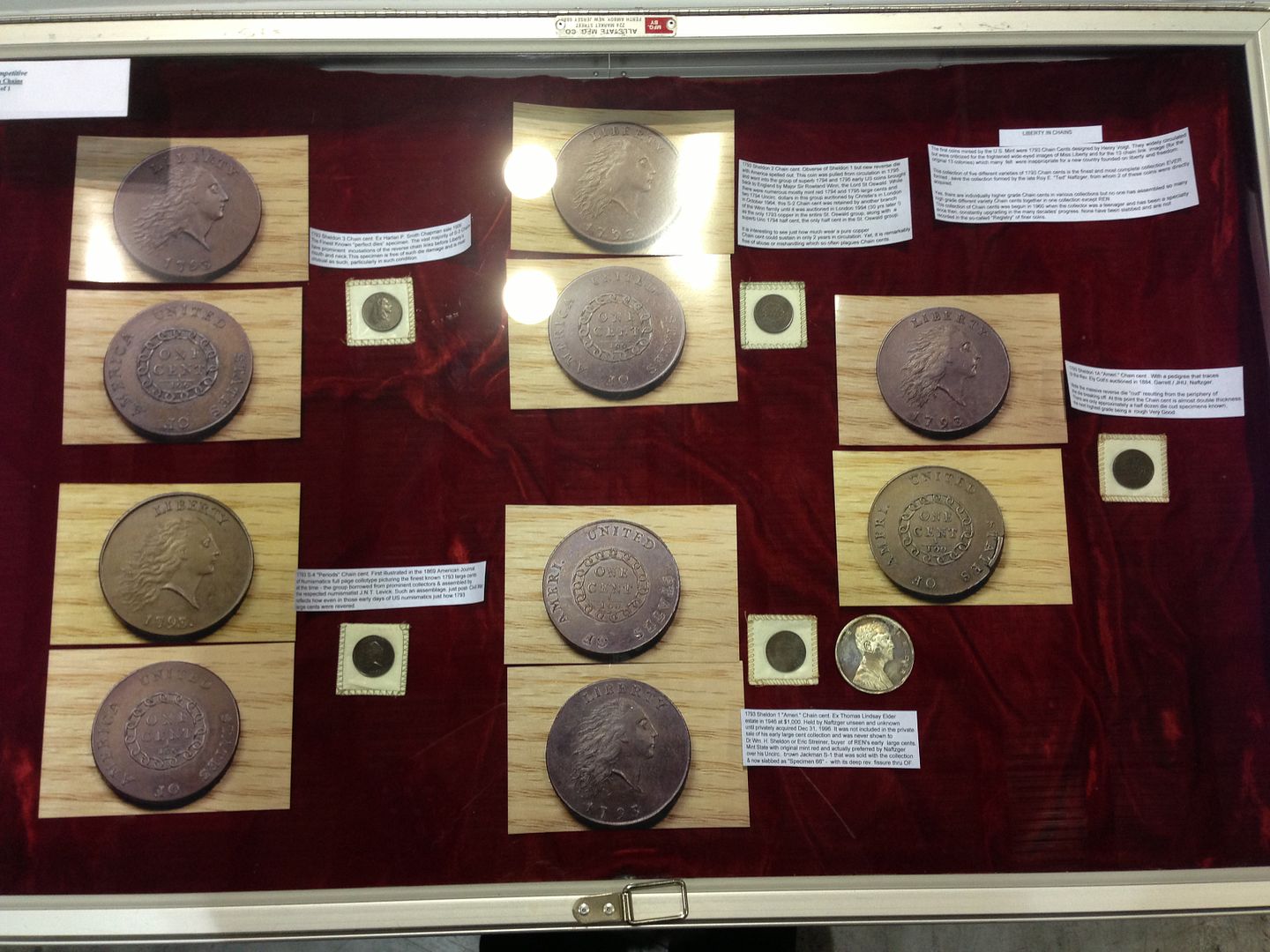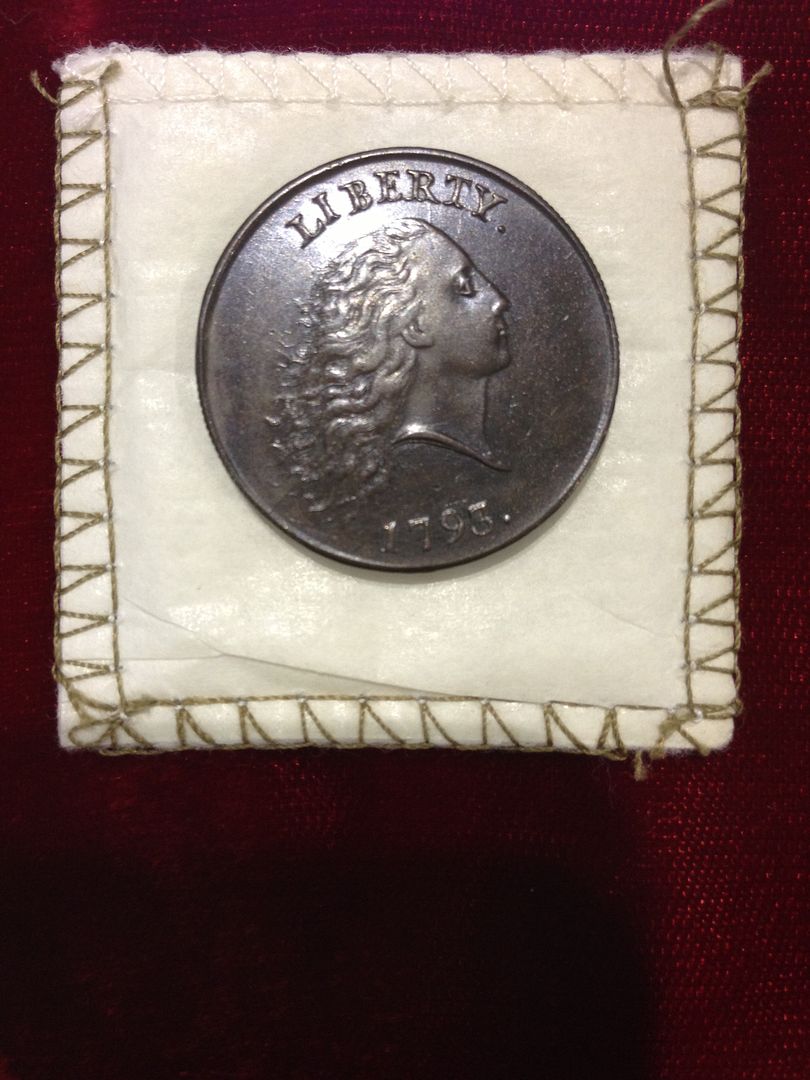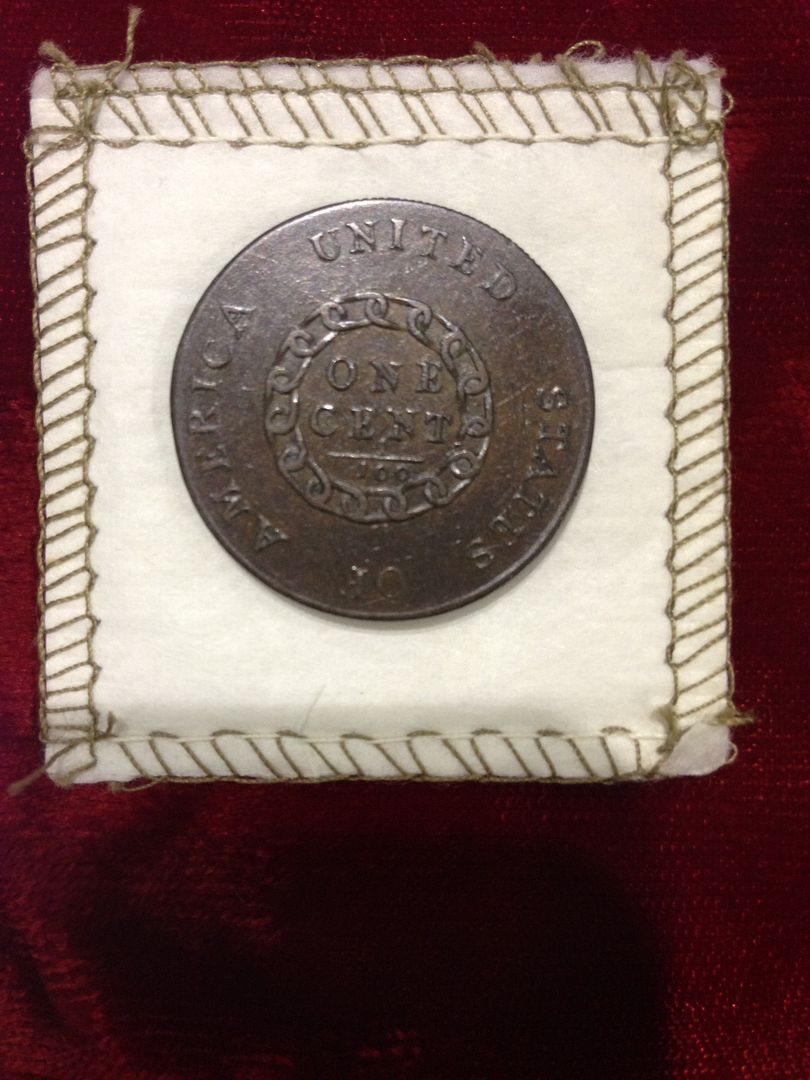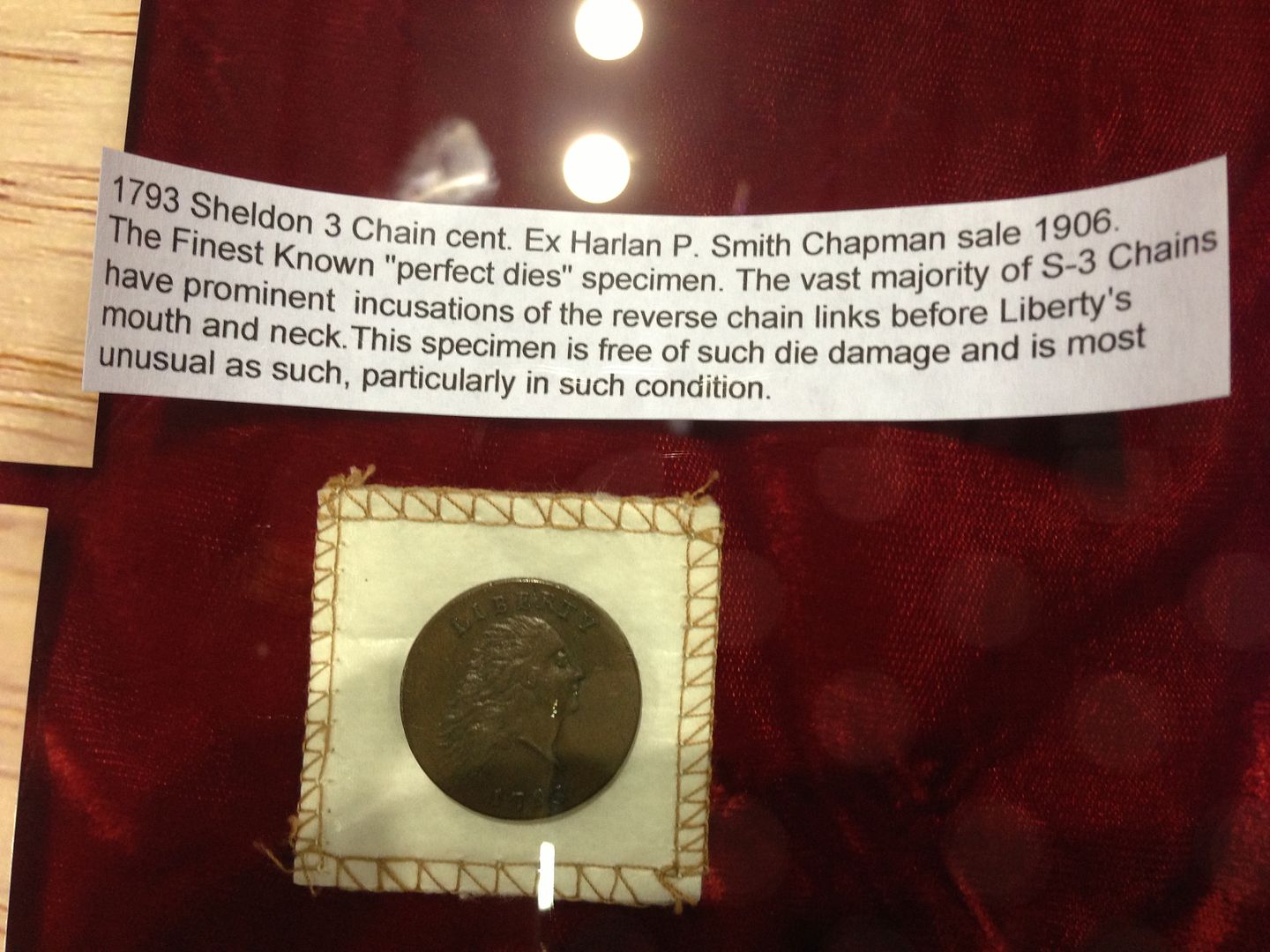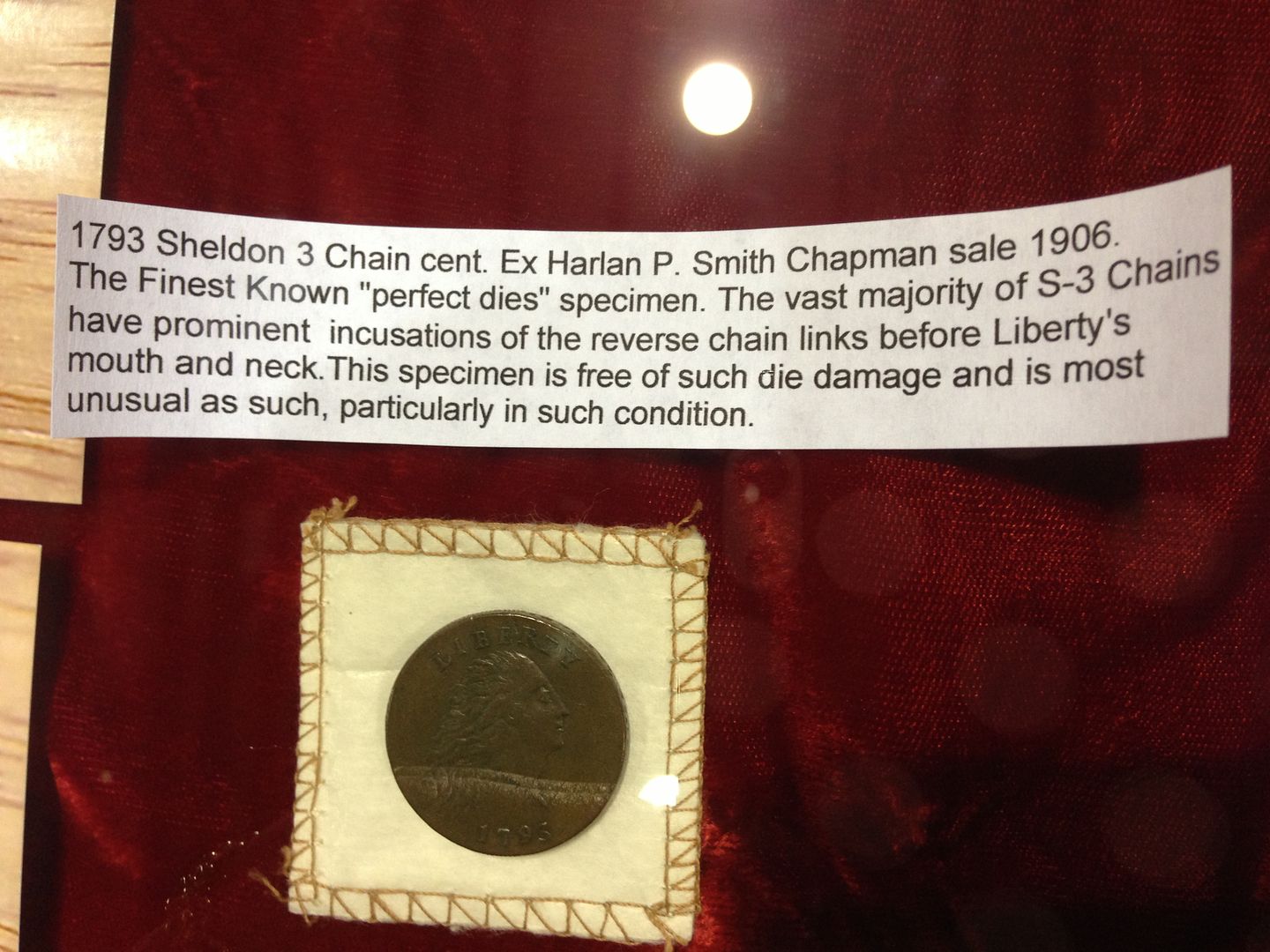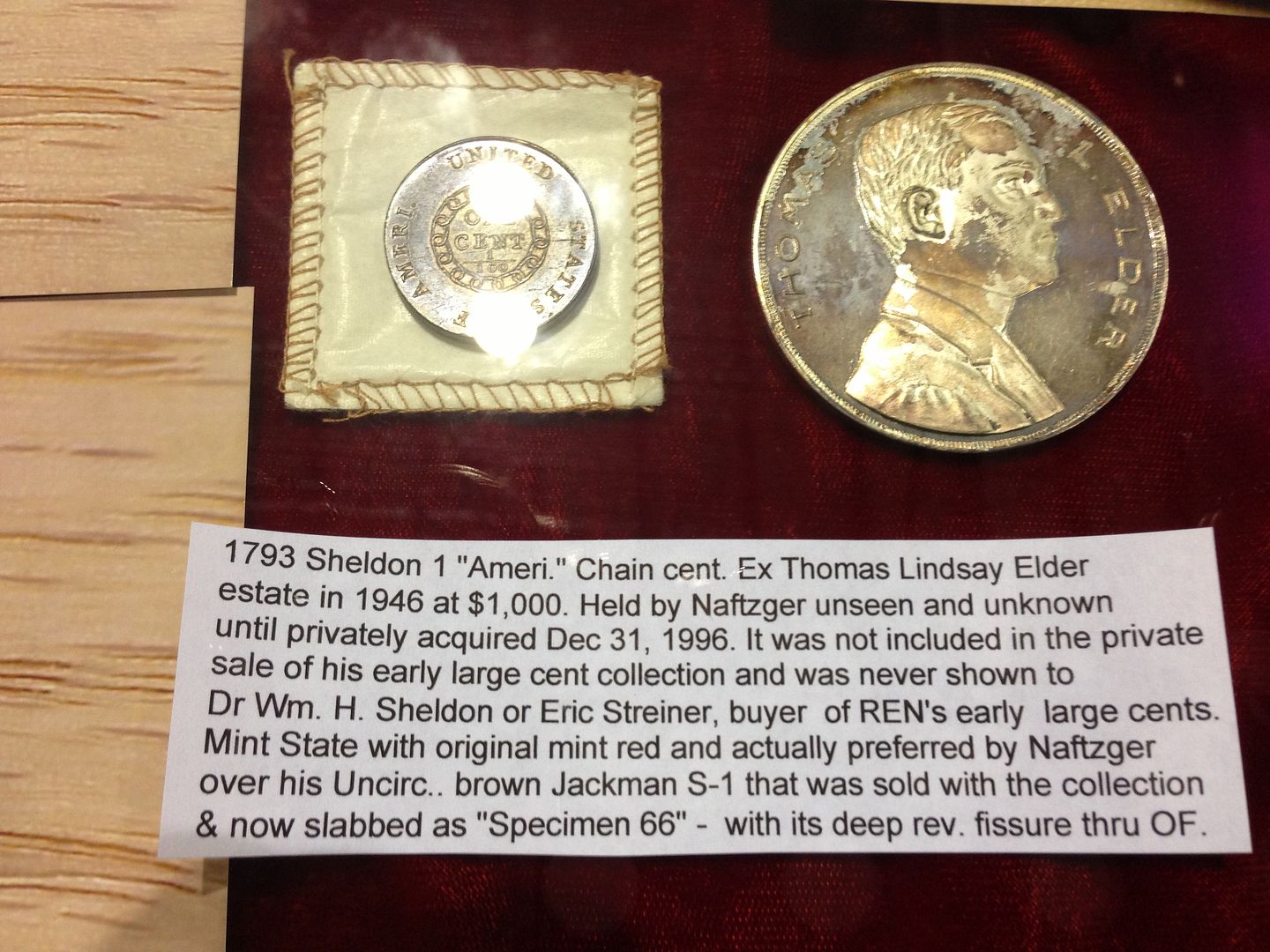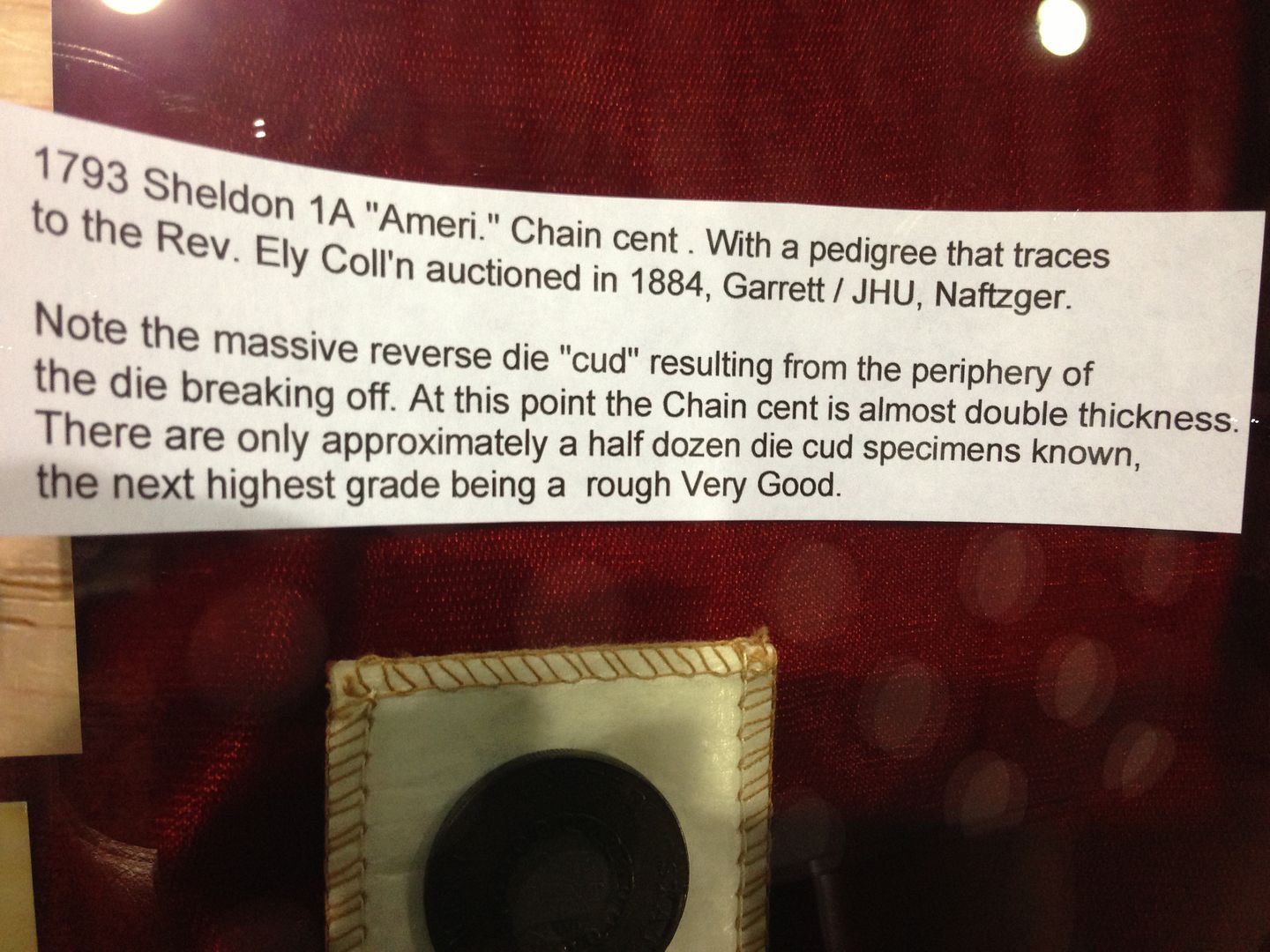 There were so many very interesting and well done exhibits that I couldn't photograph all of them. Here are some I personally enjoyed…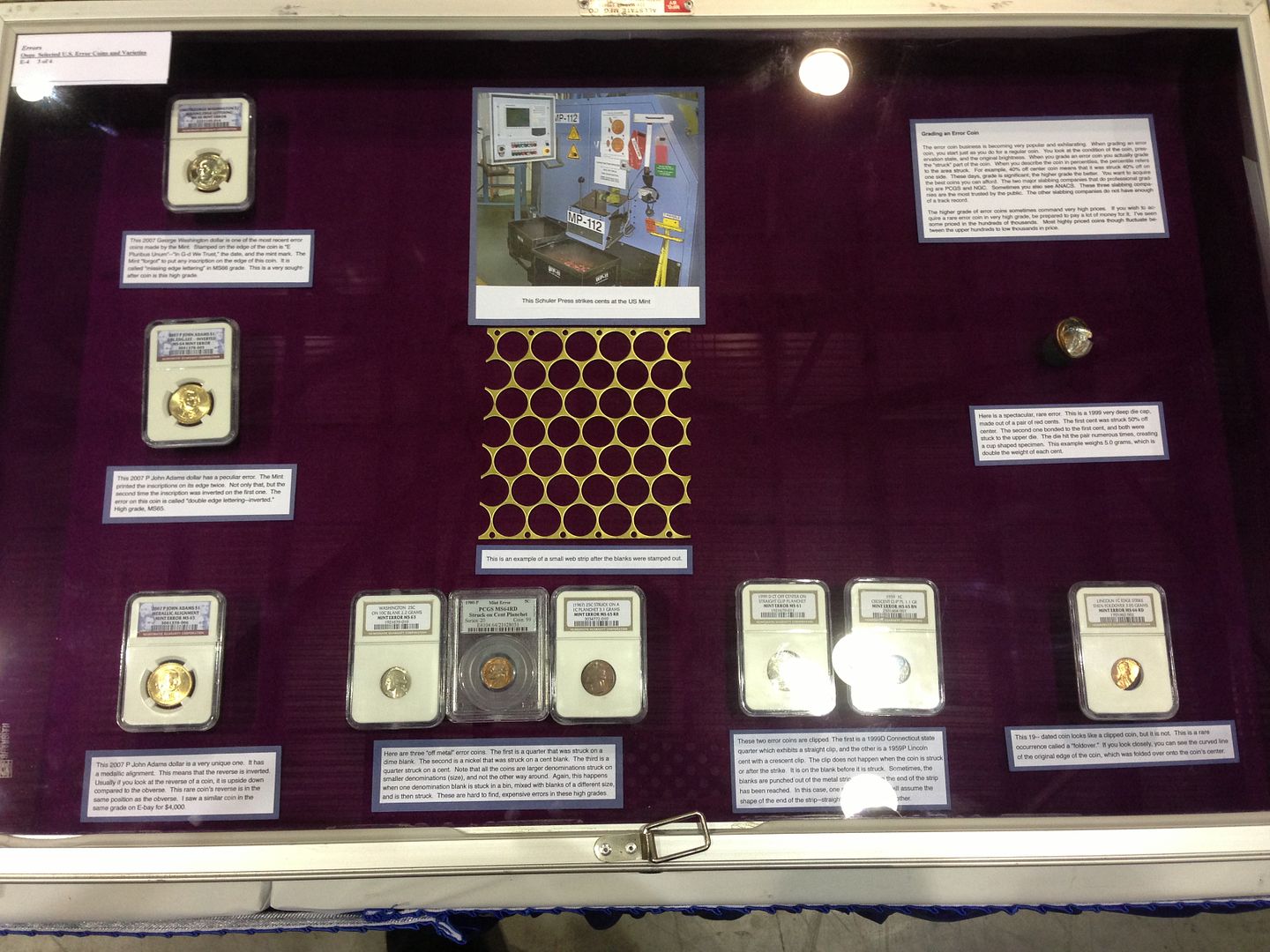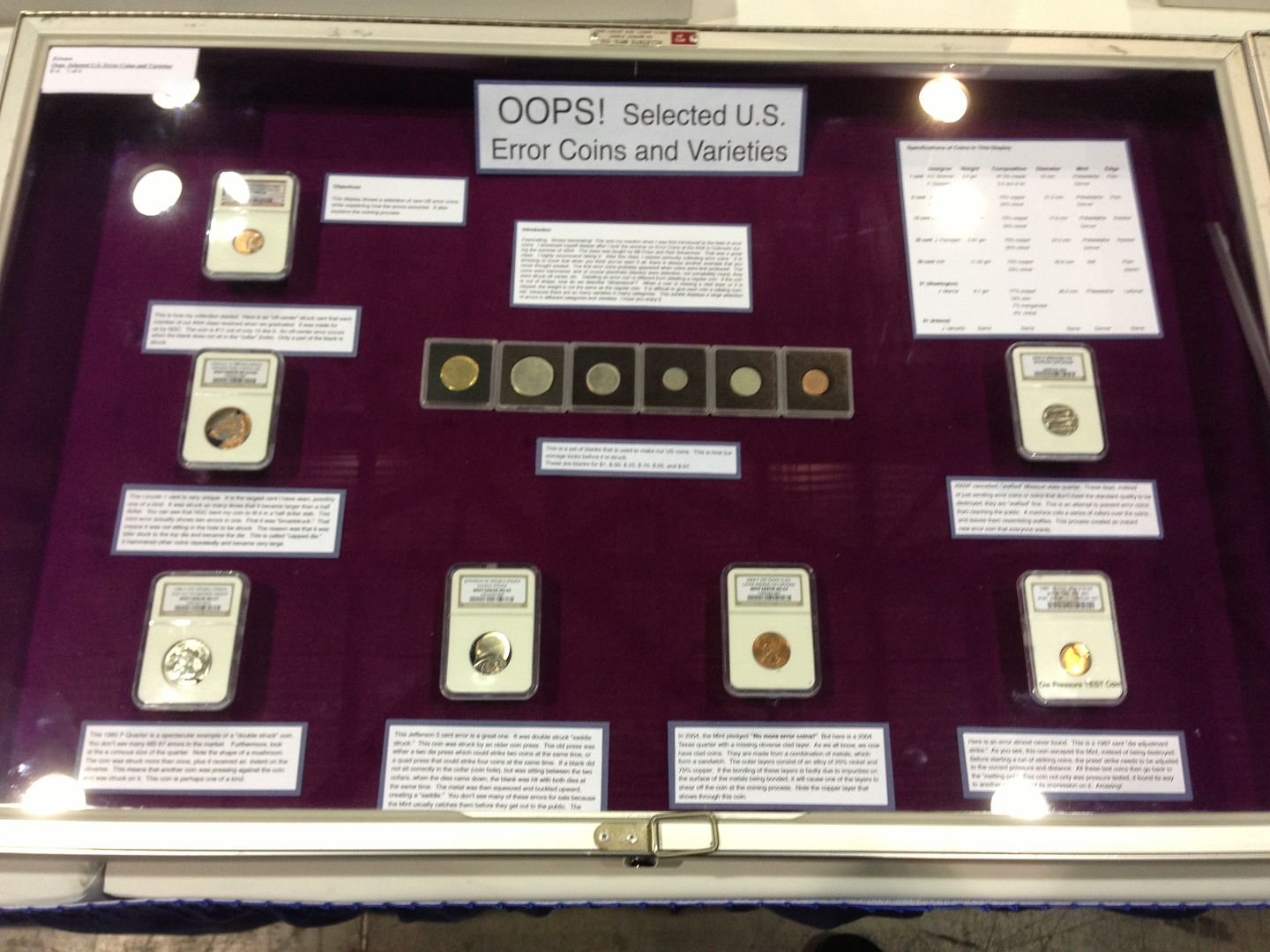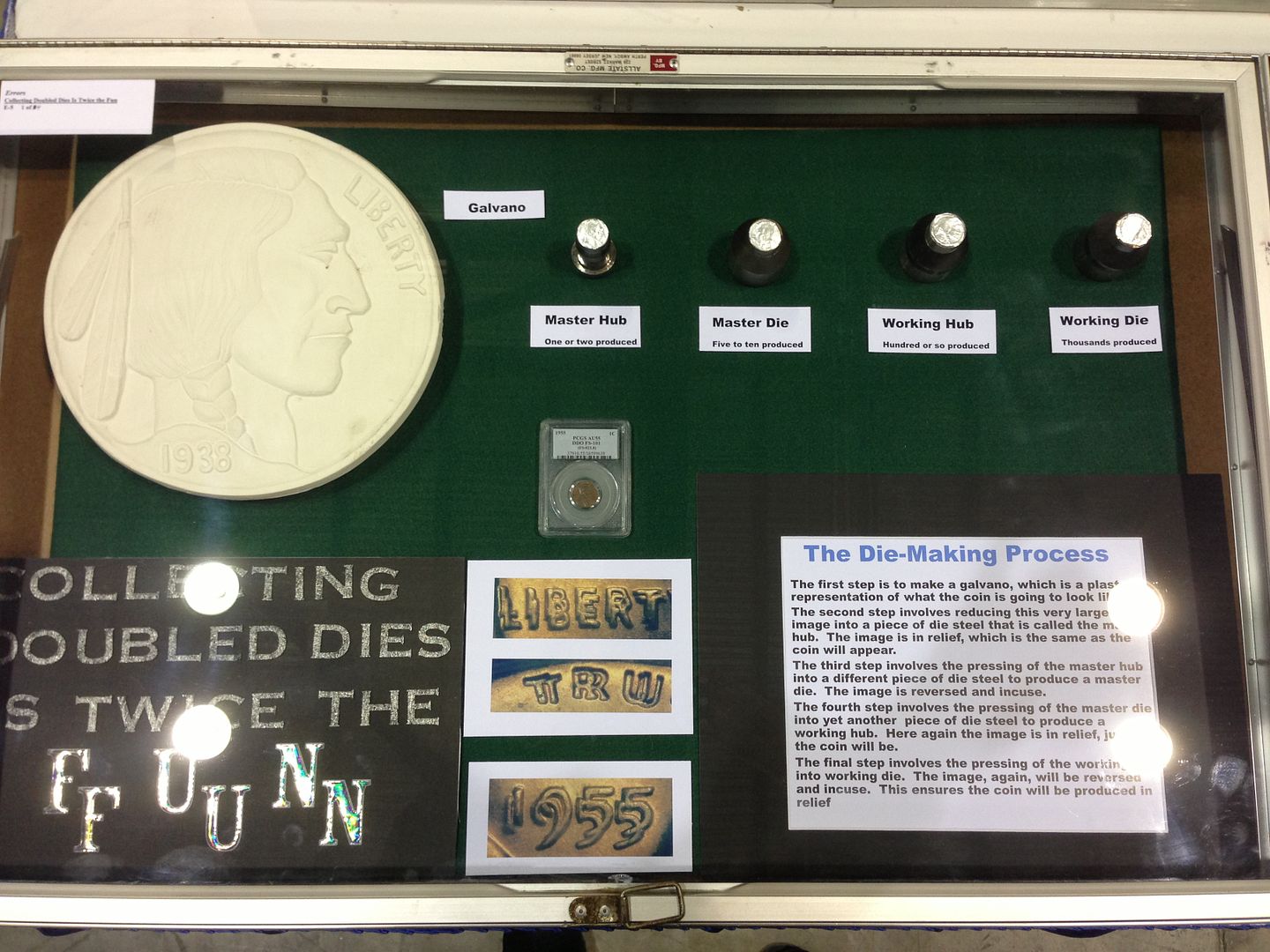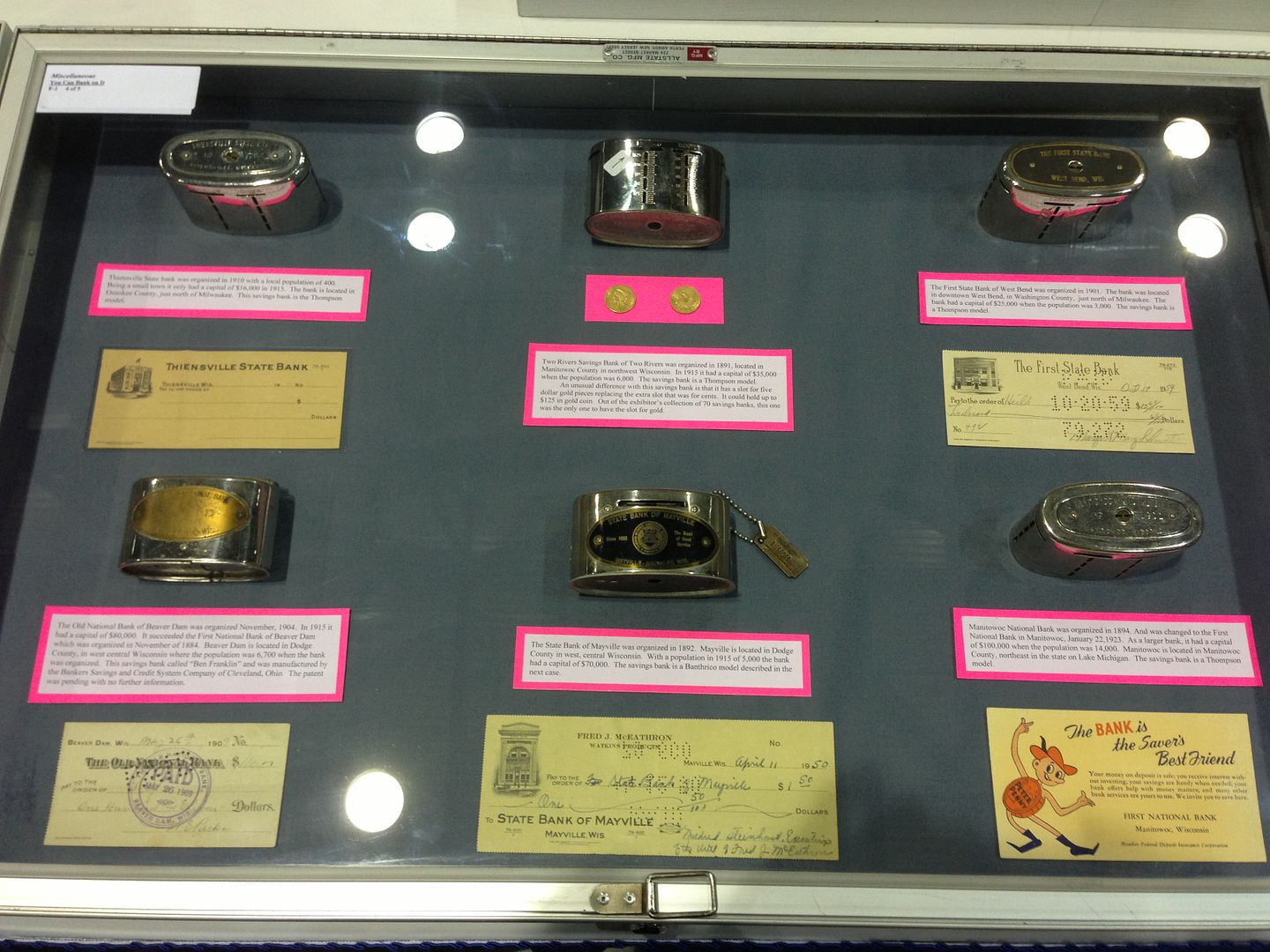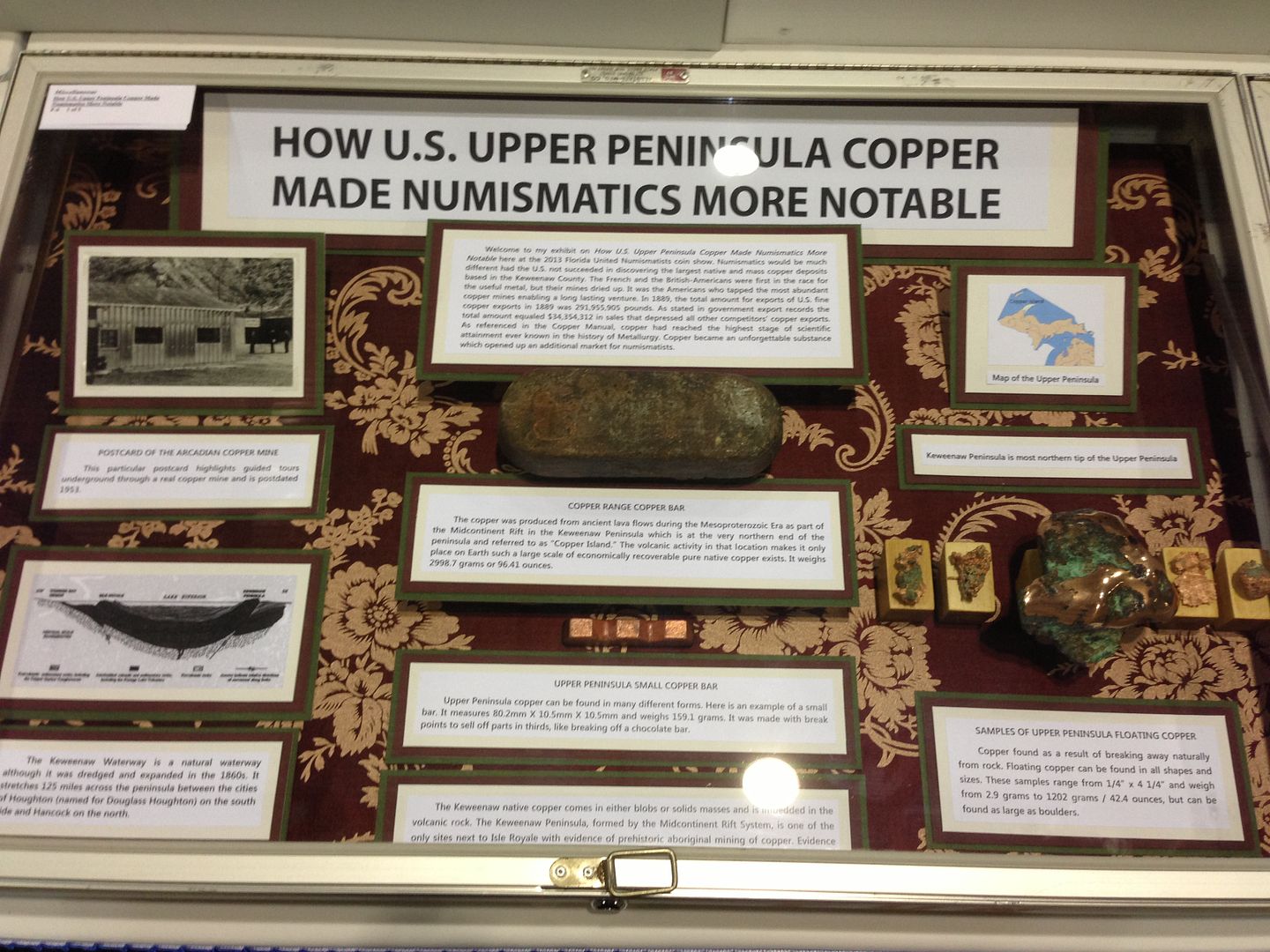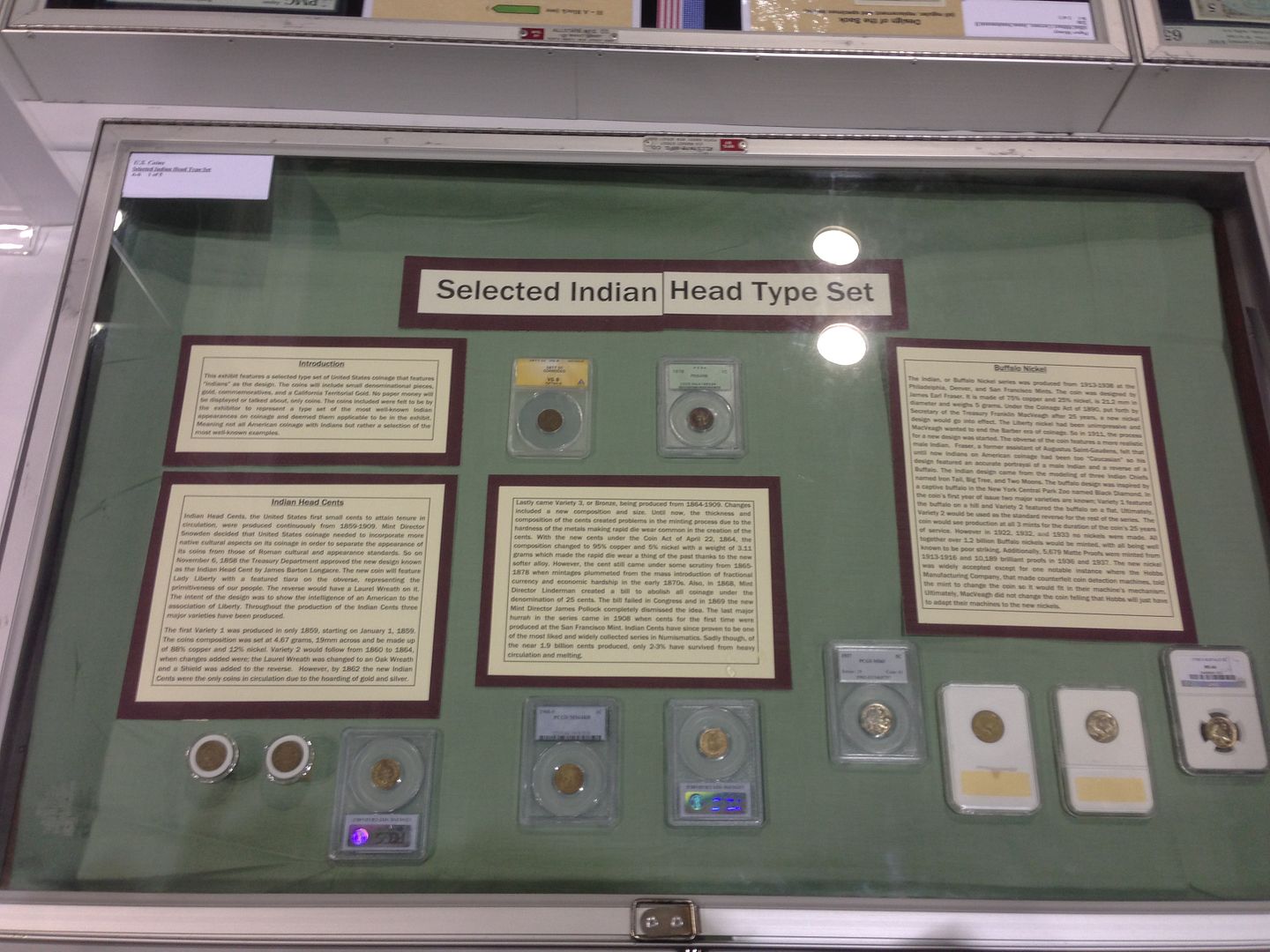 At 10am on Friday morning, the folks who originally authenticated the finally discovered 5th 1913 nickel "recreated" the event.
This is an absolutely amazing Large Cent collection on display at the PCGS table!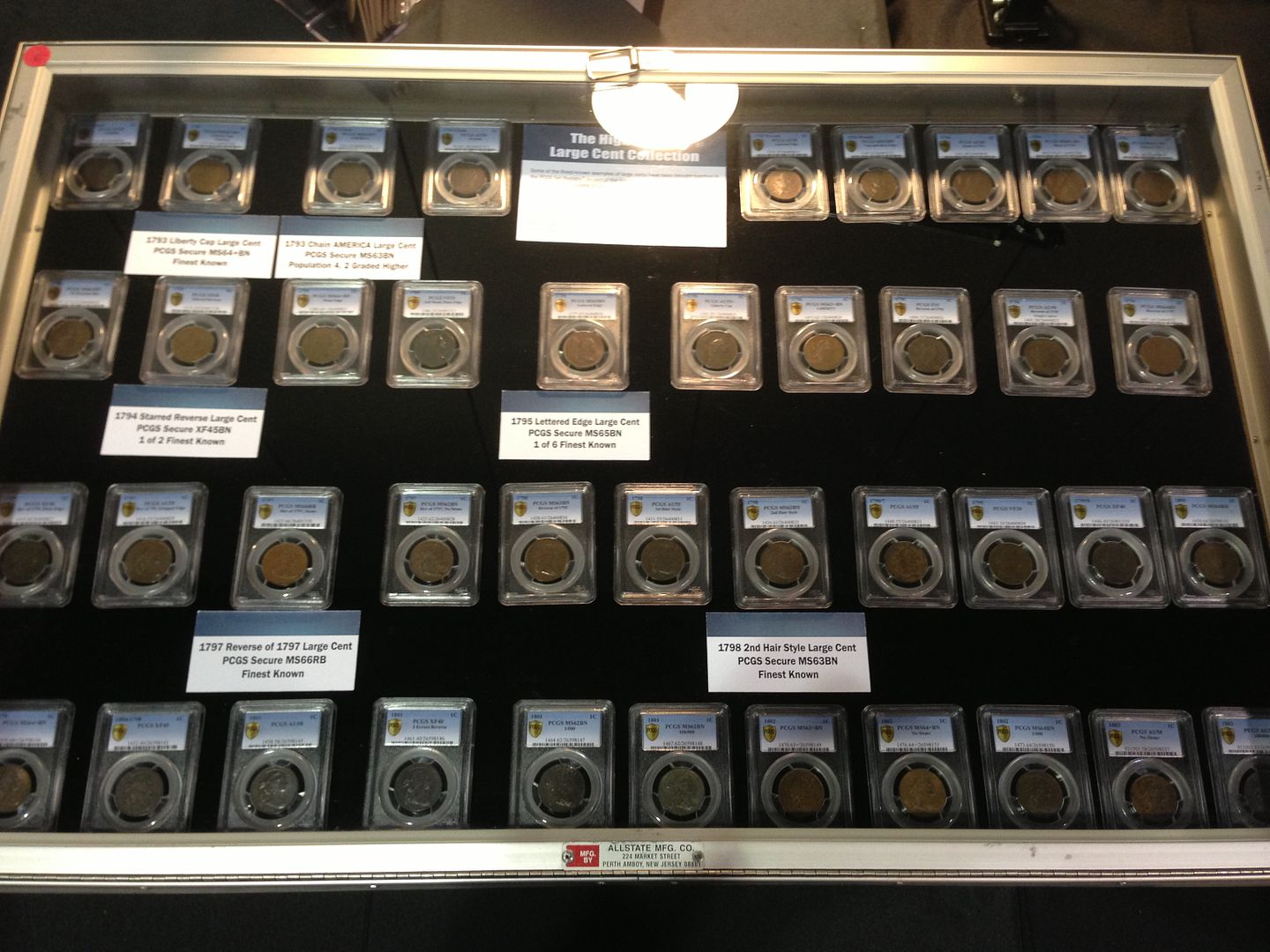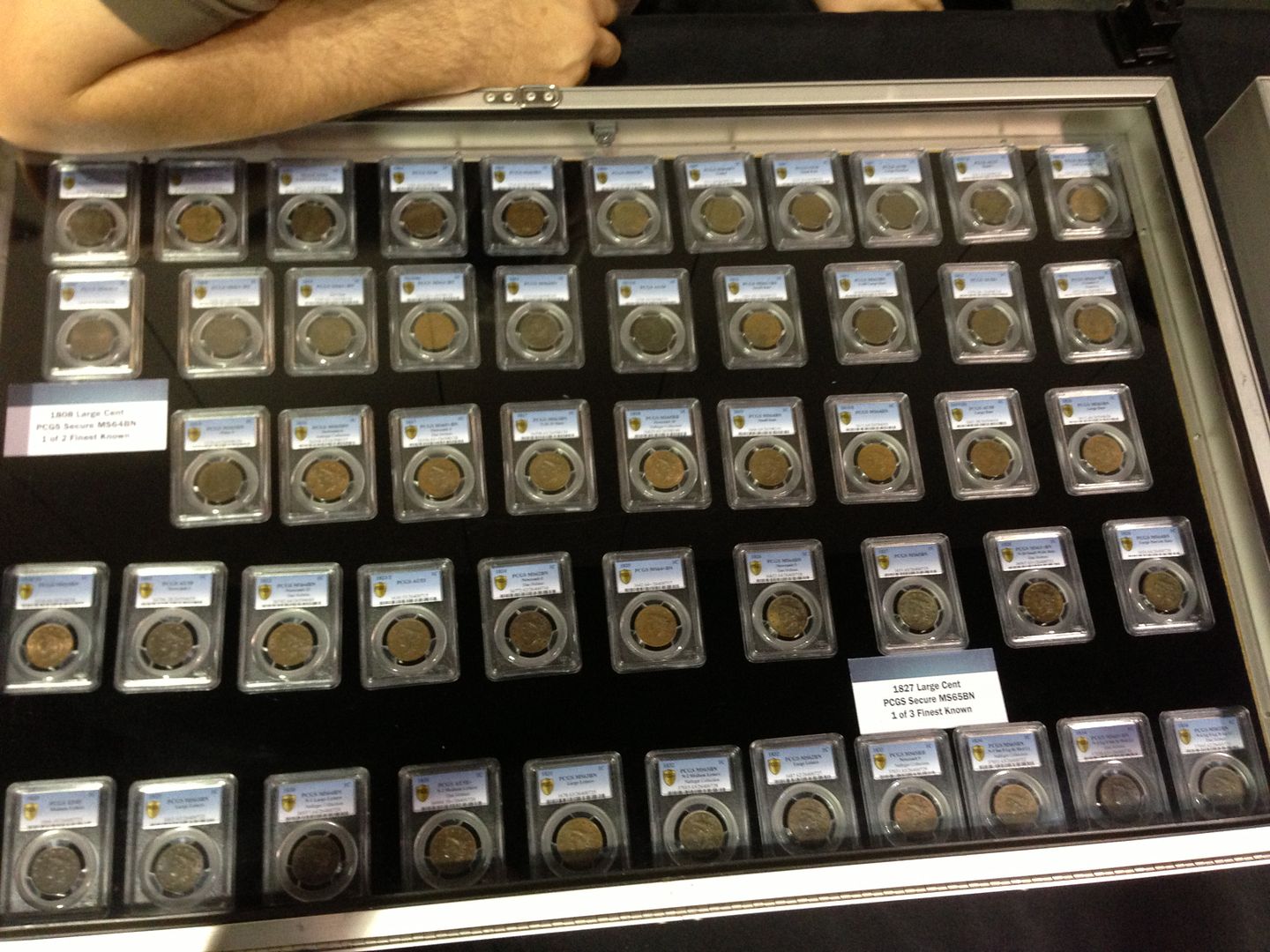 At 1:30pm on Friday, I attended the meeting of the Fly-In Club. Chris Pilliod gave a very interesting presentation on Indian Cent Exonumatica, showing examples of elongates, encasements, love tokens, punchouts, counterstamps, contemporary counterfeits, restrikes, and more!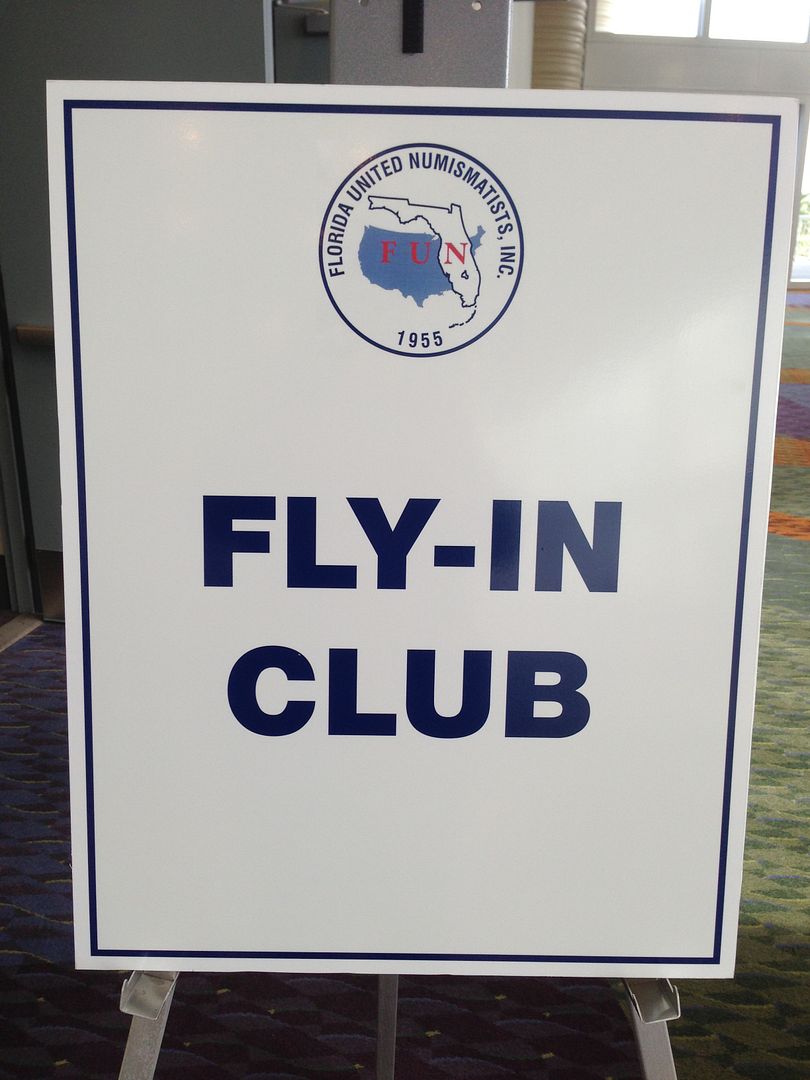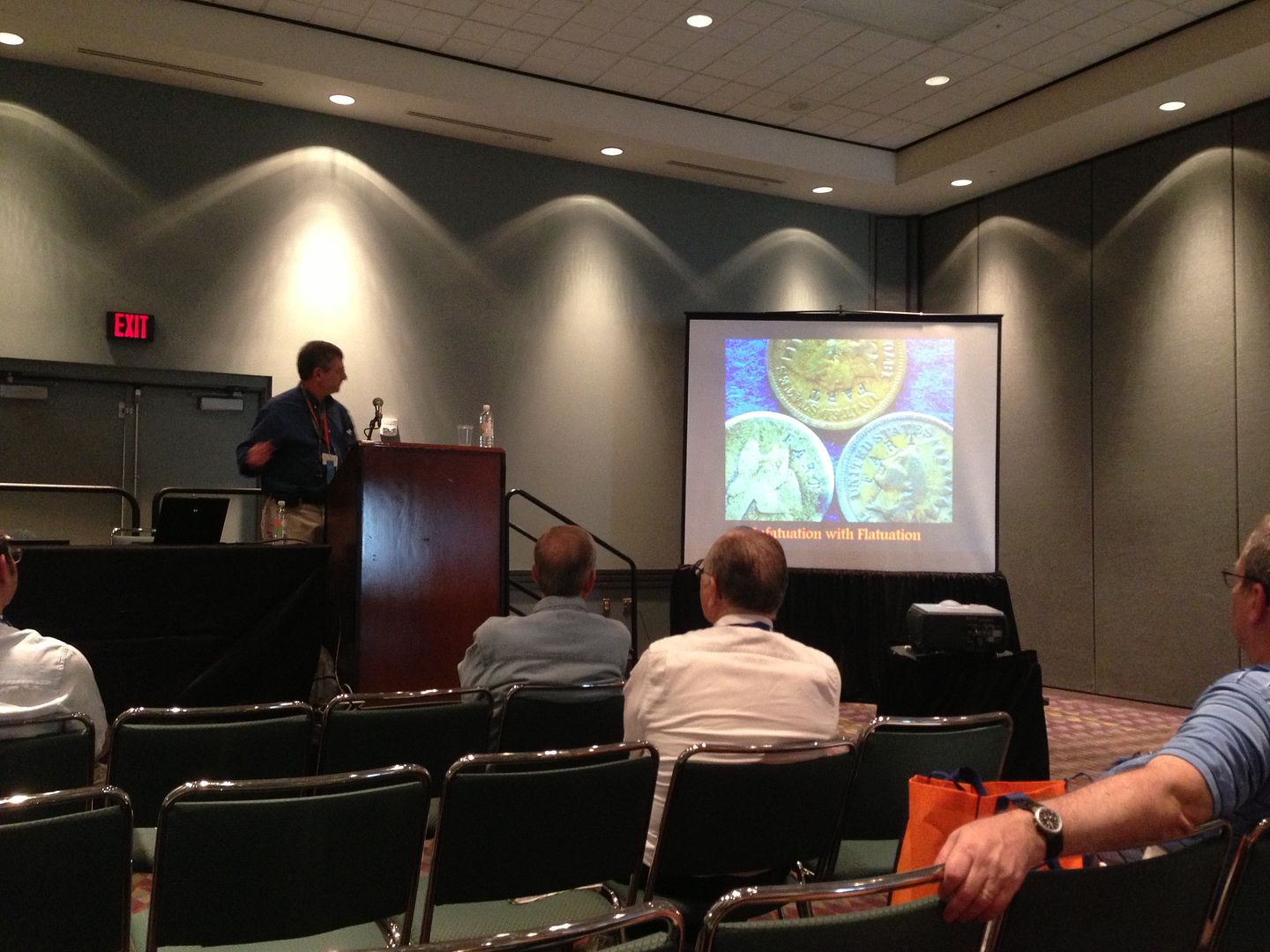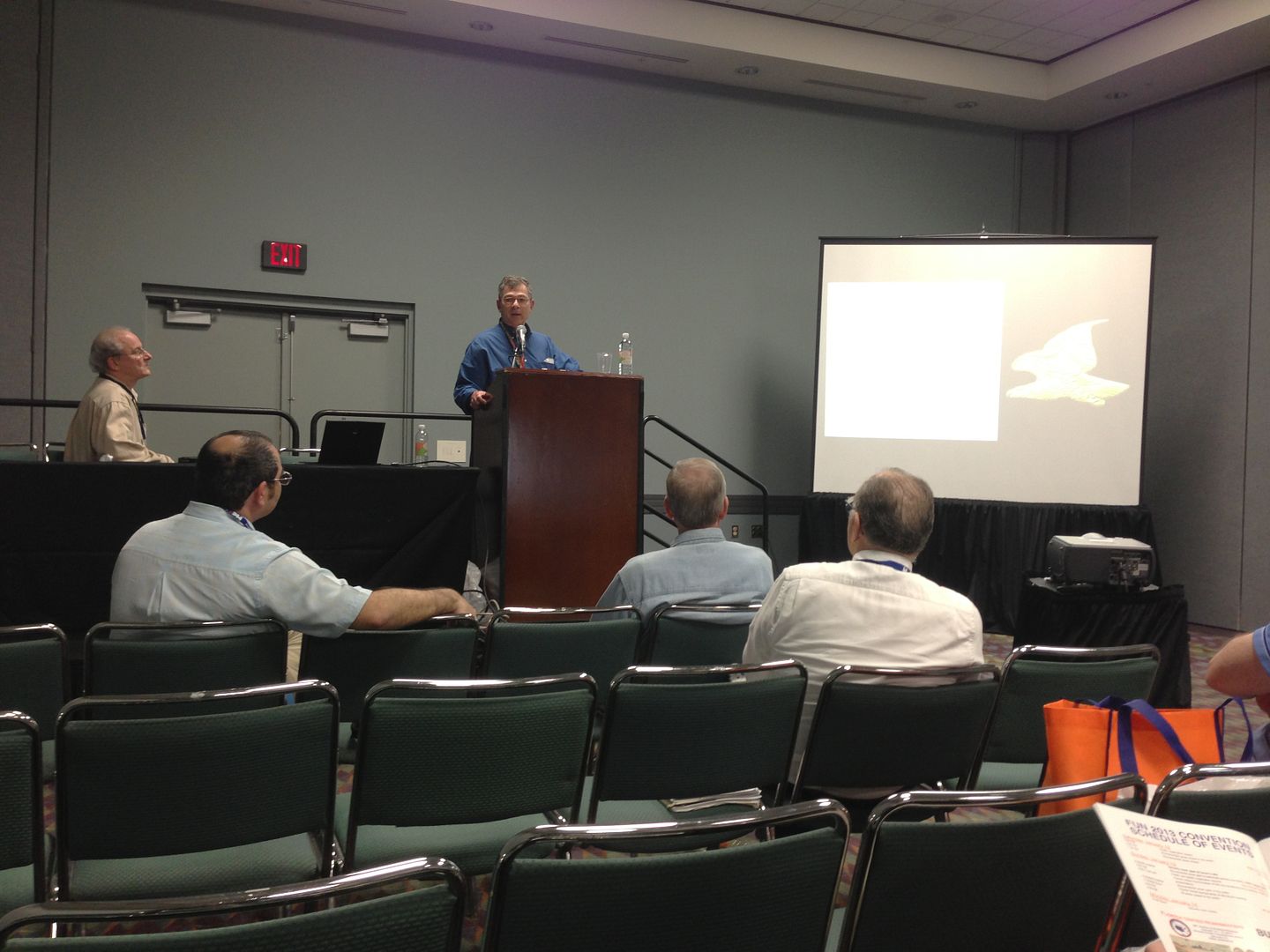 If you happen to stop by my table late Friday afternoon, you might have seen me dancing around my table with a big grin on my face! A new customer who was putting together a +/- PCGS MS64 RB Indian cent collection was referred to me and told I might be able to help him. He ended up buying enough coins to complete about 90% of his collection in one swoop! OMG! Of course I was ecstatic with such a huge sale, and very thrilled to have been able to help him almost complete his set, and VERY VERY grateful for the referral! I've never had a customer try to put together a set in one day! Needless to say, drinks were on me that night!!!
So after dinner on Friday night, guess where we ended up? Yep, my favorite dueling piano bar – Howl at the Moon!!! Of course, we had a great time!!!
Next to wine, I love a nice gold Guinness! (No Irish car bombs this time around!)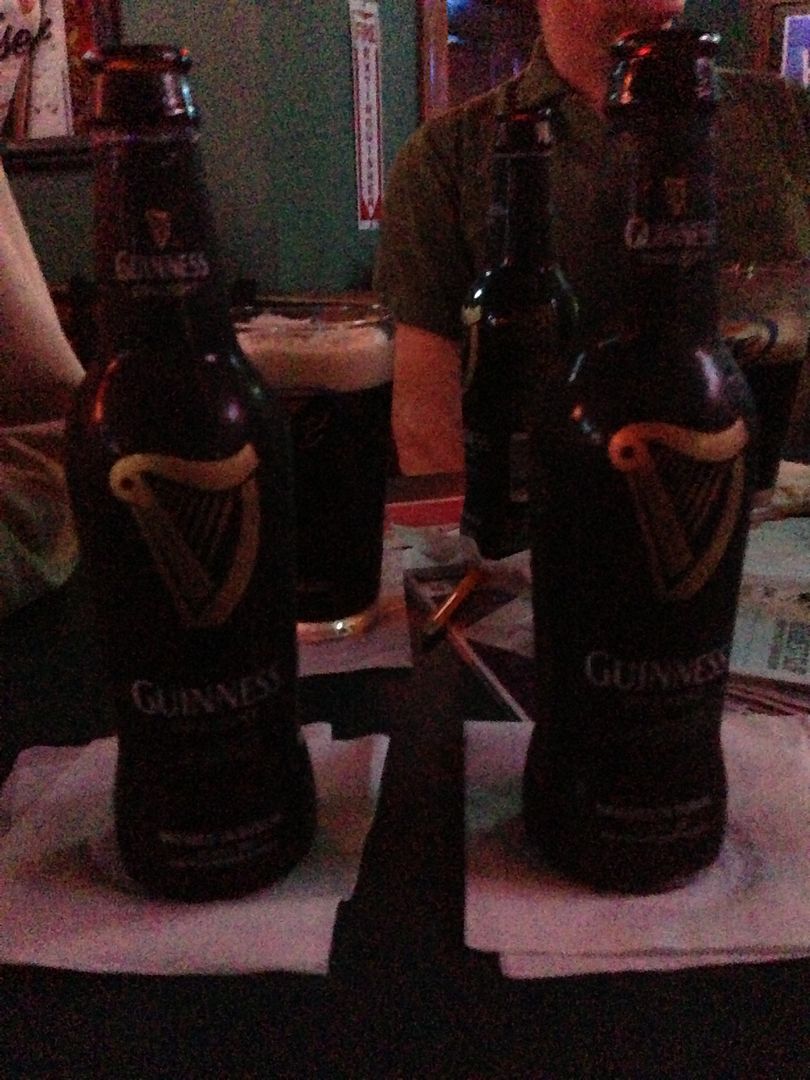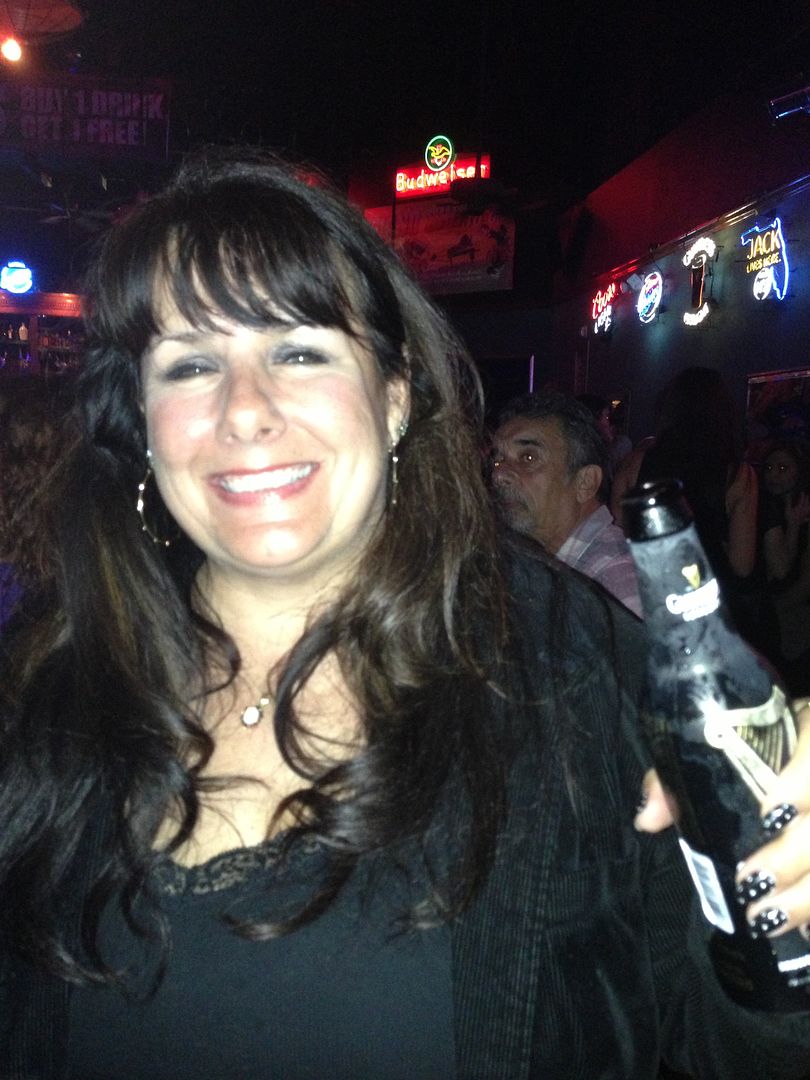 When we got there, the place was completely packed! Even the "anything goes" message boards already had high $$ if you wanted to post a new message (you have to pay at least $1 more than the last person to post a new message)
They did a little shake your booty contest to the song "I love big butts"!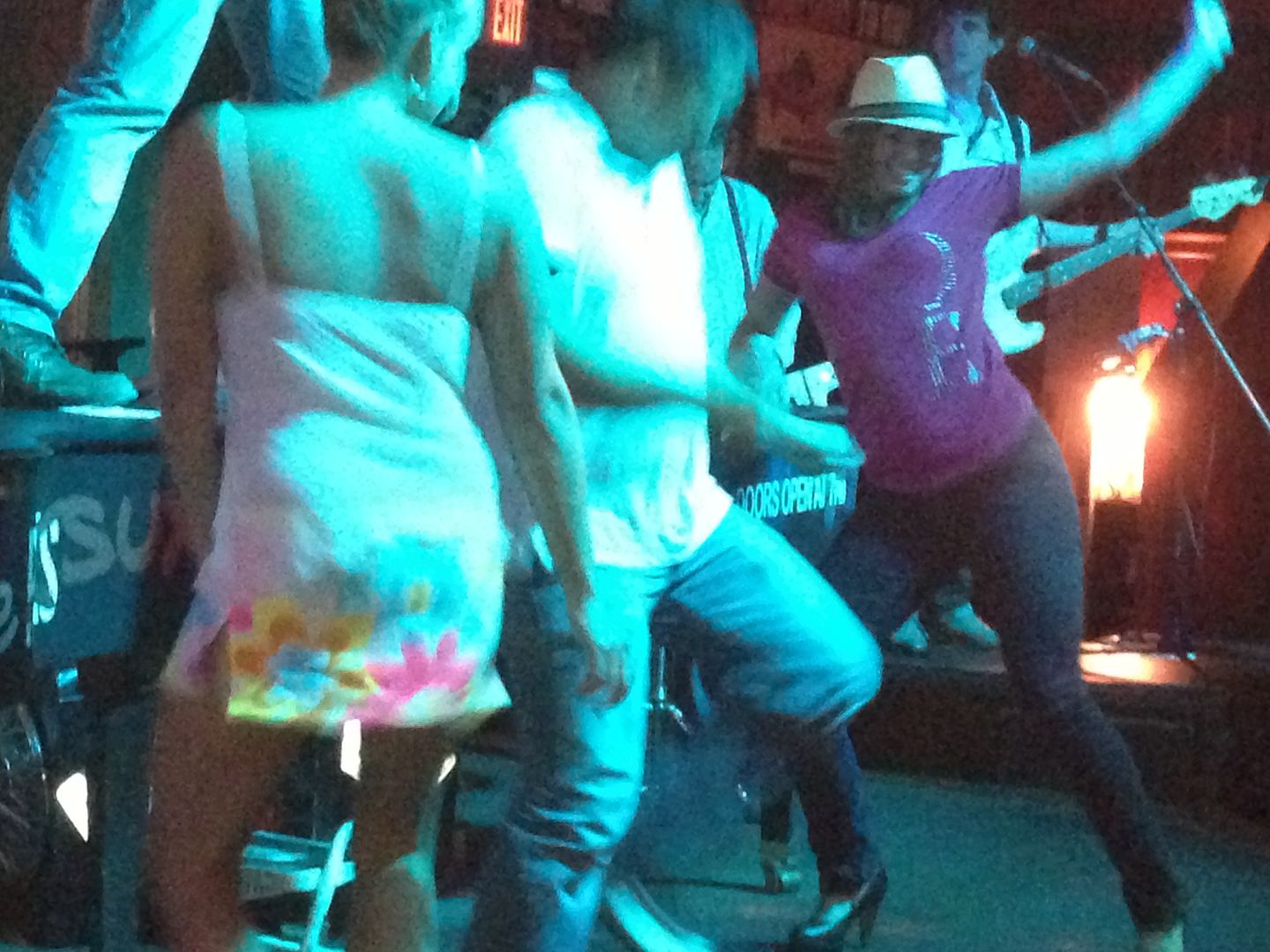 These were a couple of the piano players dancing on the pianos – they were a hoot!!!
This is Mark, one of the guys in our group, getting a whipped cream jello shot squirt! I even had one – they were very yummy (and didn't contain much alcohol)!
This is me after my jello squirt!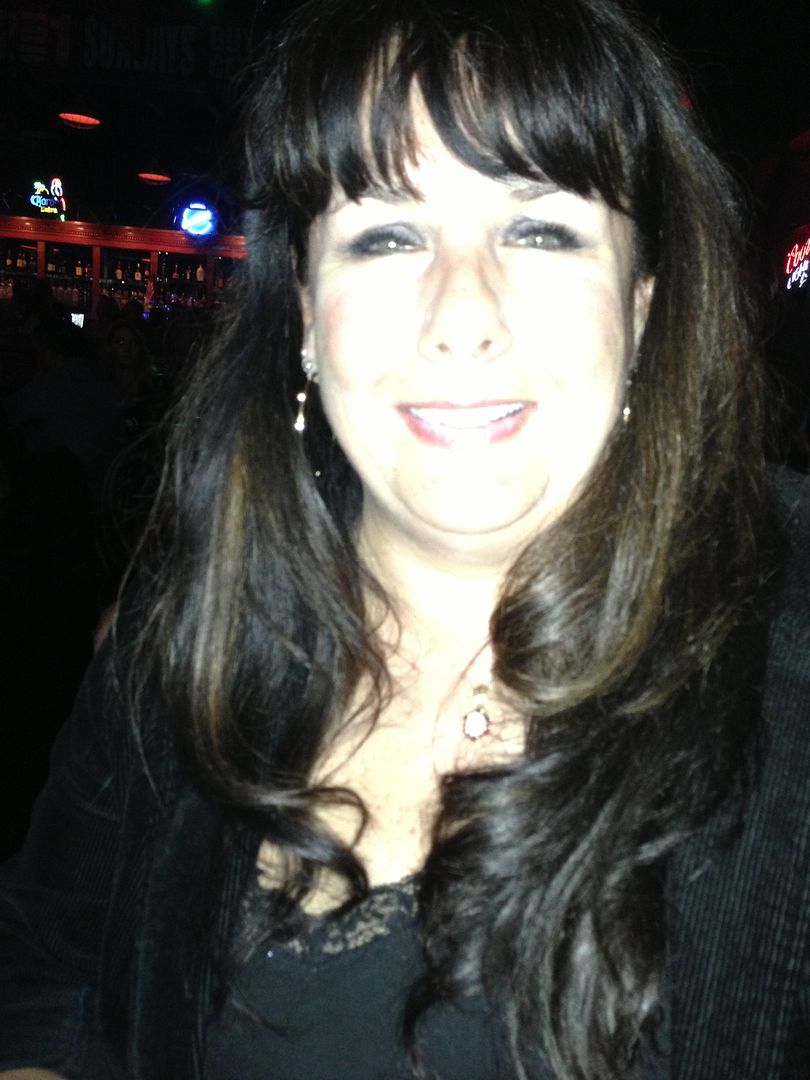 This is another guy getting a squirt!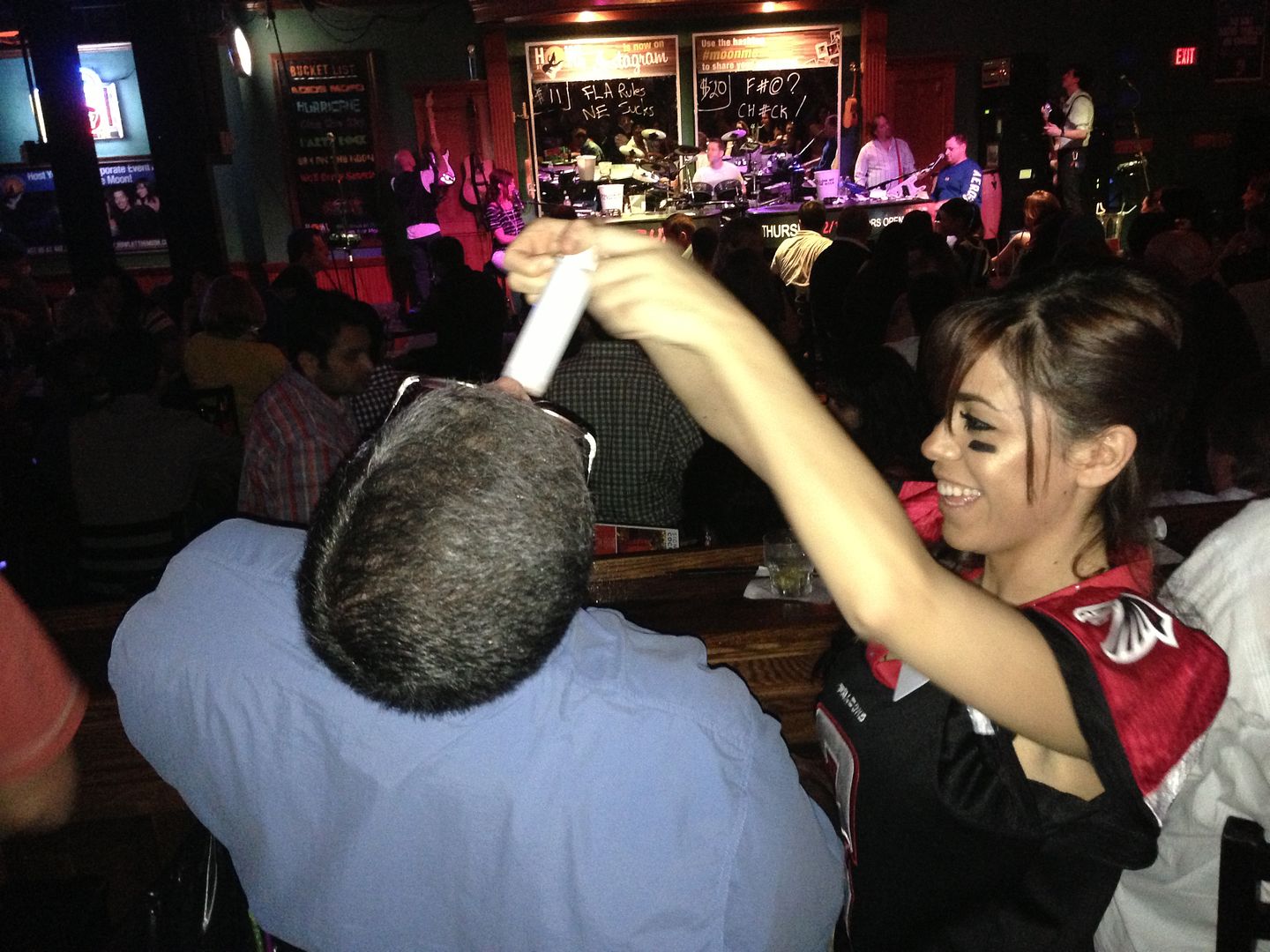 The very adorable jello squirt girl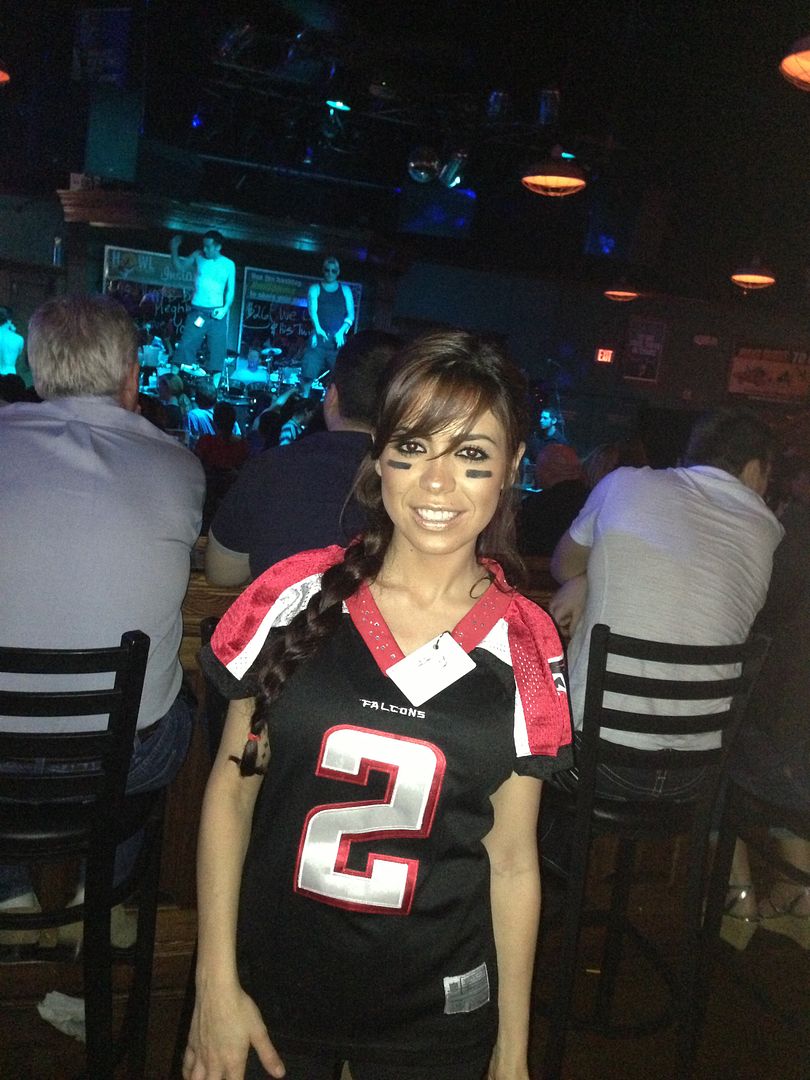 Saturday – since I am now on the board of WIN (Women in Numismatics), I woke up very early on Saturday morning to attend our board meeting at 8am, followed by a general meeting at 9am – and even being out Friday night, I wasn't even late to my meeting! Let me give a big public thanks to our wonderful hardworking, very passionate president, Lorraine, who was retiring from the board, for all of her years of service!!!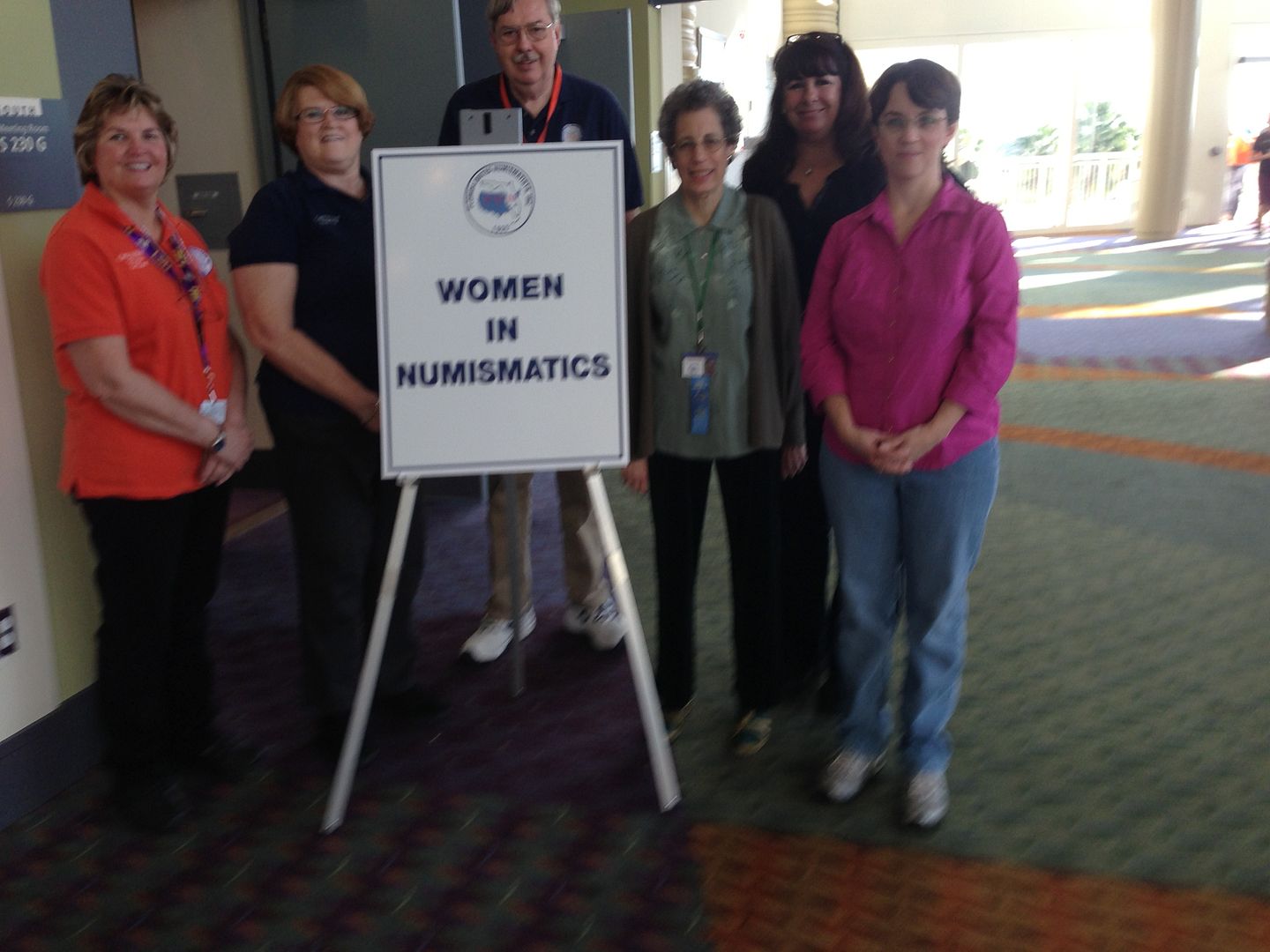 Saturday was as busy as every other day at the show. I was quite surprised to see a full bourse floor at noon on Saturday since it seems at most shows these days that a lot of dealers are gone by noon on Saturday. But that wasn't the case for this show – business was still booming! However, having a flight back home Saturday evening, I unfortunately had to leave by 3pm. I would have liked to stay through Sunday so I think next year I will see if I can make that work.
The FUN show was so very busy and an extremely successful show for me, and Orlando was very beautiful, warm and sunny, but I was really looking forward to getting back home!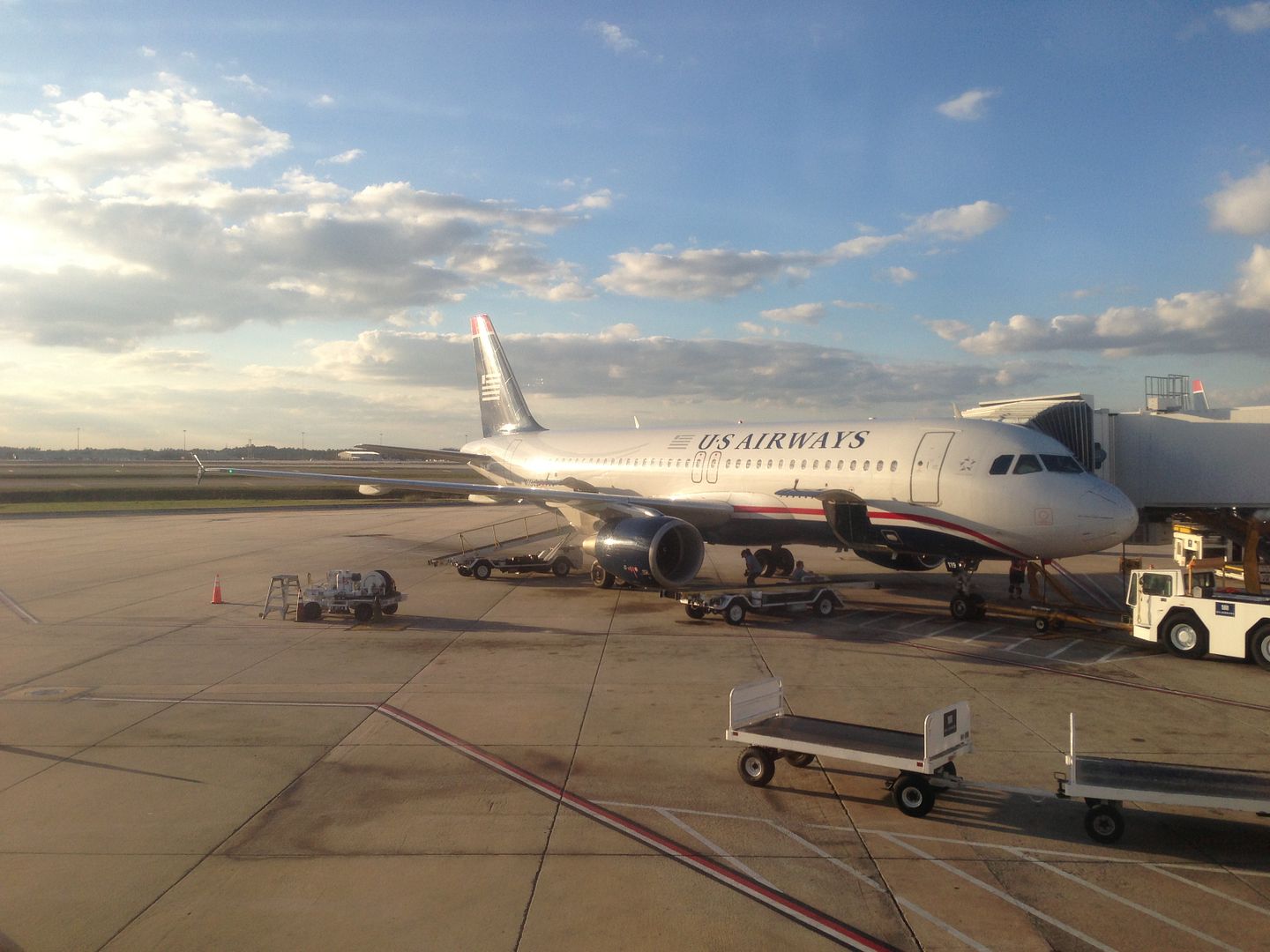 Here are some pretty photos I took from my plane as the sun was setting above the clouds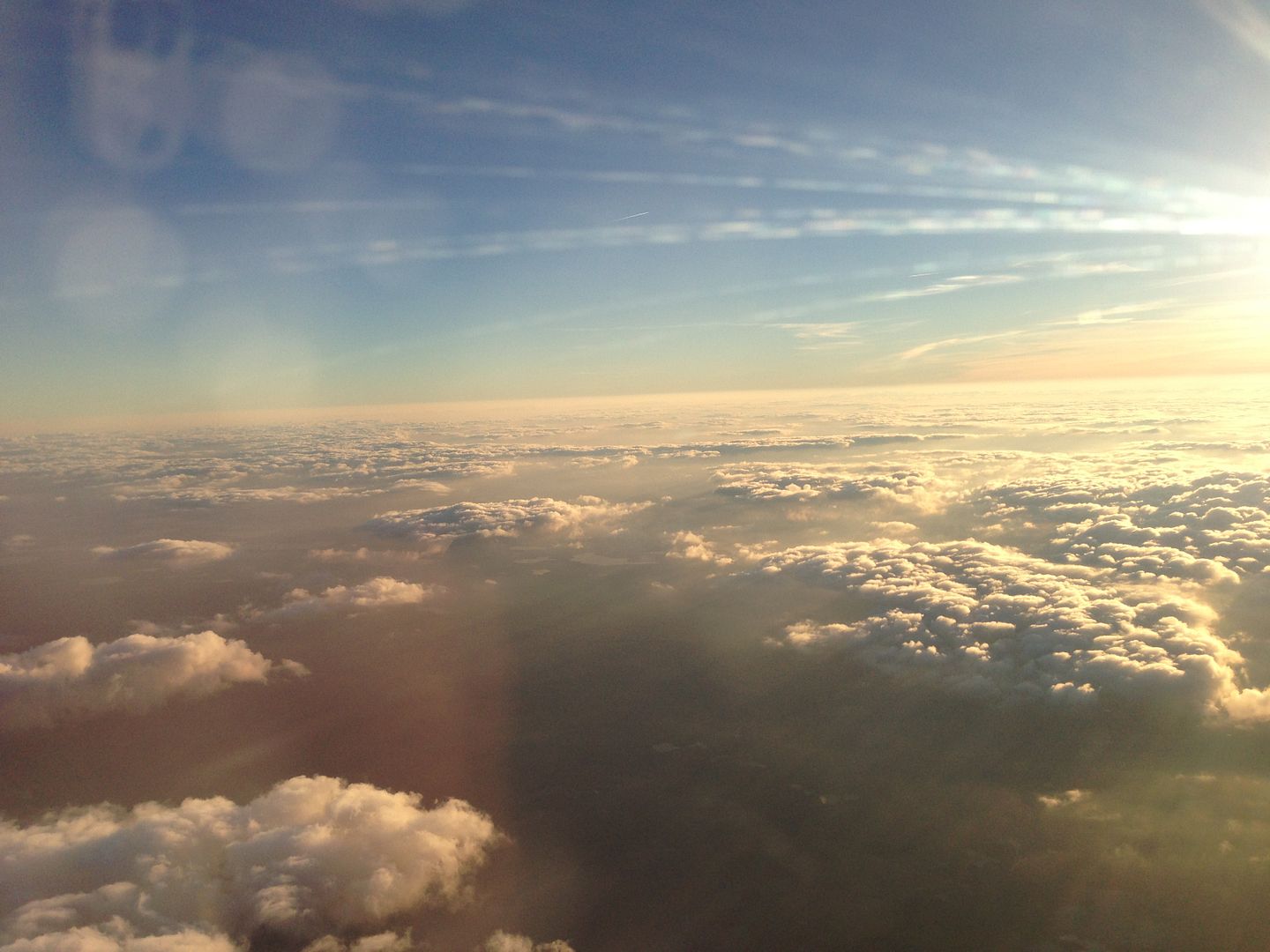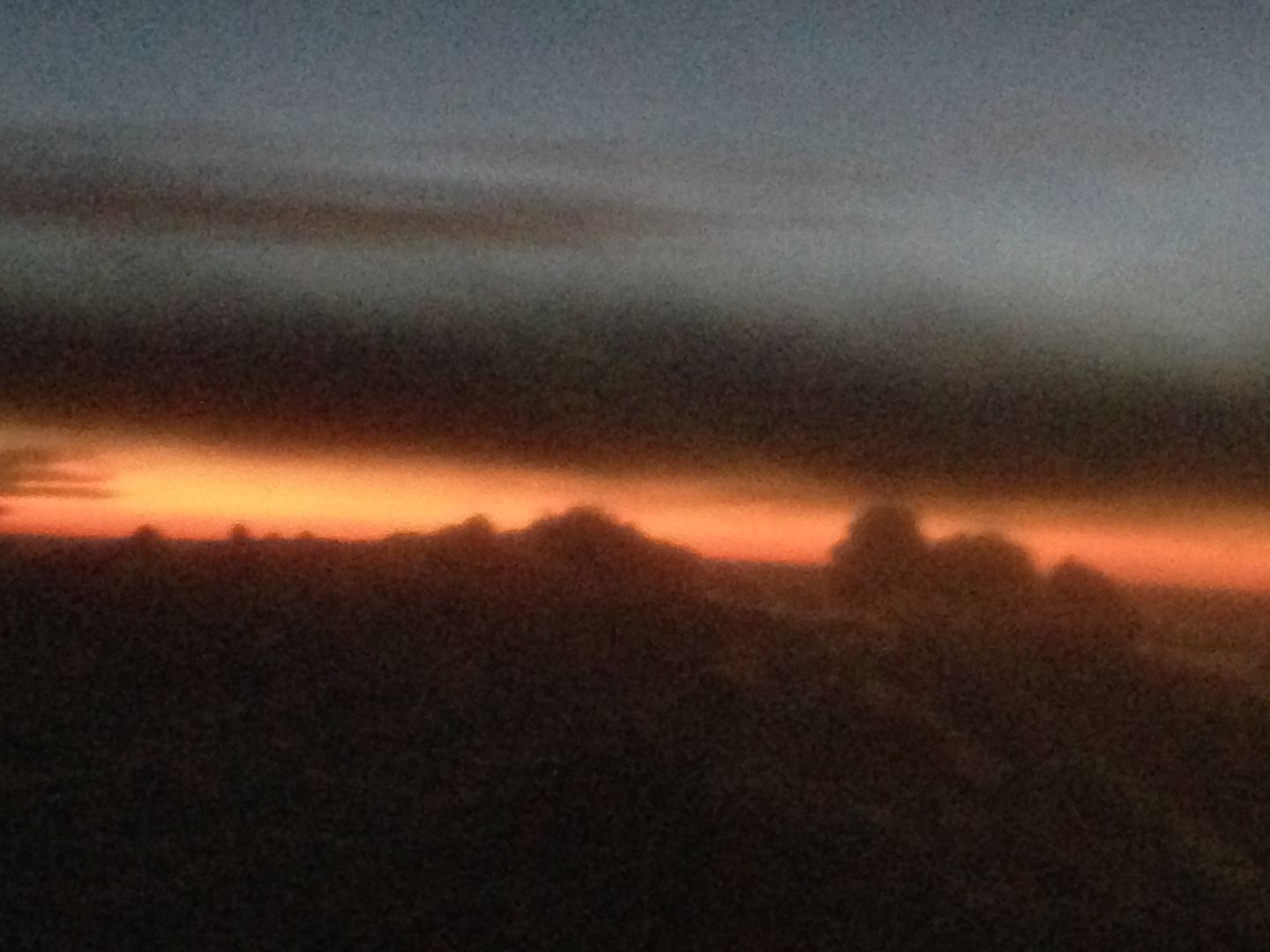 That's finally it for this show report – I'm headed to a show in Tucson (Arizona) later this week, then back to San Jose (Northern California), then Long Beach! Love it!!!
Charmy Harker - The Penny Lady®
President of Women in Numismatics
ThePennyLady.com