Home
›
Sports Cards & Memorabilia Forum
Not Exactly The Chris Sabo Collection But Heres My Jose Canseco Collection
Foo3112
Posts: 1,981
If you've been on these boards within the past few days, theres a sure bet you've already come across that amazing Chris Sabo collection. Well it inspired me to take photos of my Jose Canseco collection and share with you all out there. If not even a fraction of the Sabo collection but Ive gotten back into card collecting about a year and a half ago and I dove head first. Theres no denying that this hobby today is mostly about making money more than the pure enjoyment of just collecting the players you love regardless whether its there valuable rookie card or a card well into the final years of that players career but I still choose to collect my favorite players cards and most anything Canseco related for that matter. I did meet him back in 1989 at the peak of his career and let me say the line was so long, you would of thought Guns N Roses was giving away free autographs that day. I also had the pleasure of speaking to him on the phone quite a few times earlier this year and even had one conversation as long as about 30 min as he even agreed to do a personal signing for the members on this board which I then gathered everyone's cards who wanted to participate and I sent it to him and he came through and signed them and sent them back to us.
So here is my collection strictly for personal enjoyment.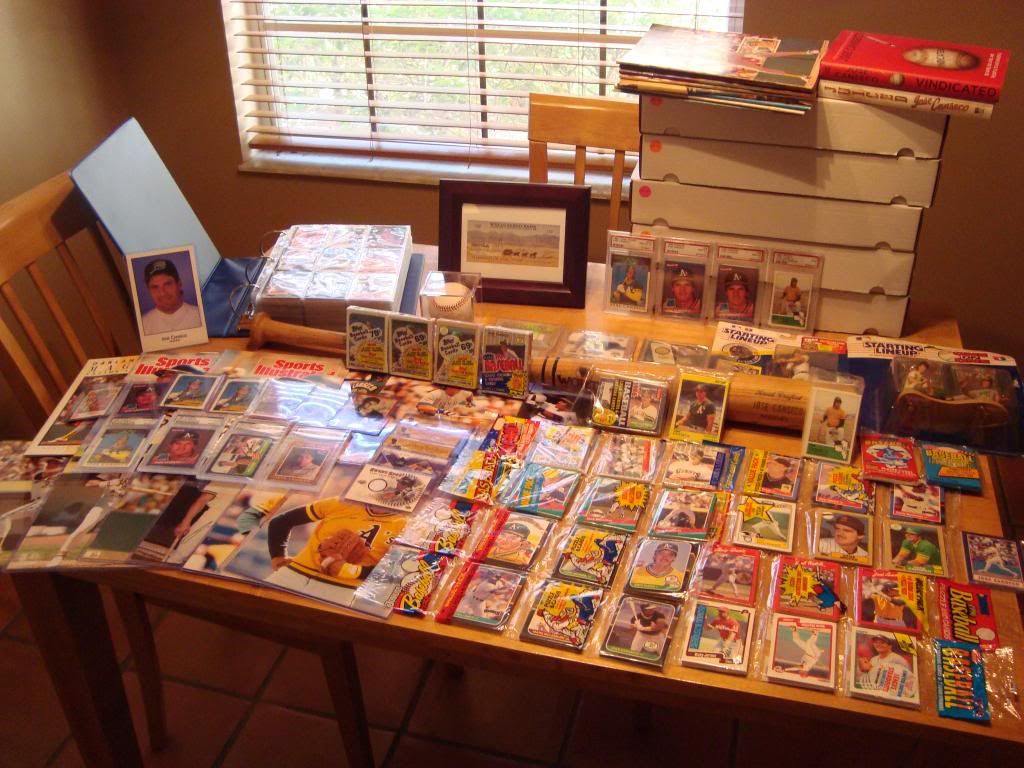 Auto cards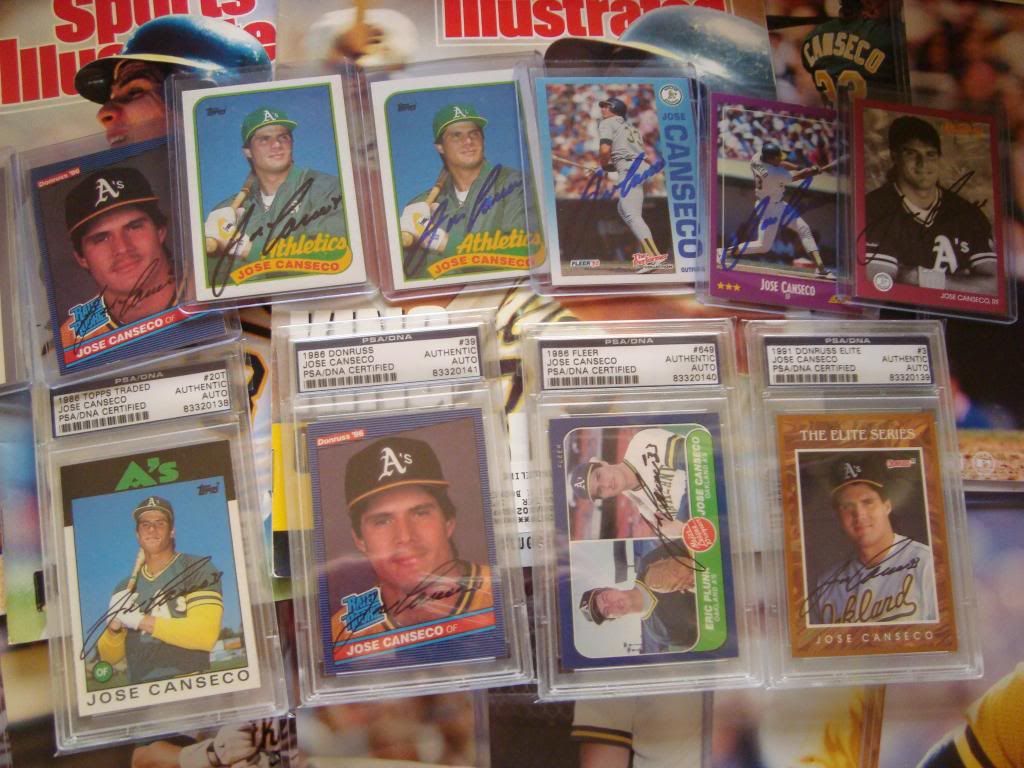 This is a binder of my non doubles. They are currently displayed by year. Evereytime I get about 20-40 non doubles, I arrange and update them - I currently have about 689 of them. The ones in the binder have to be officially licensed cards.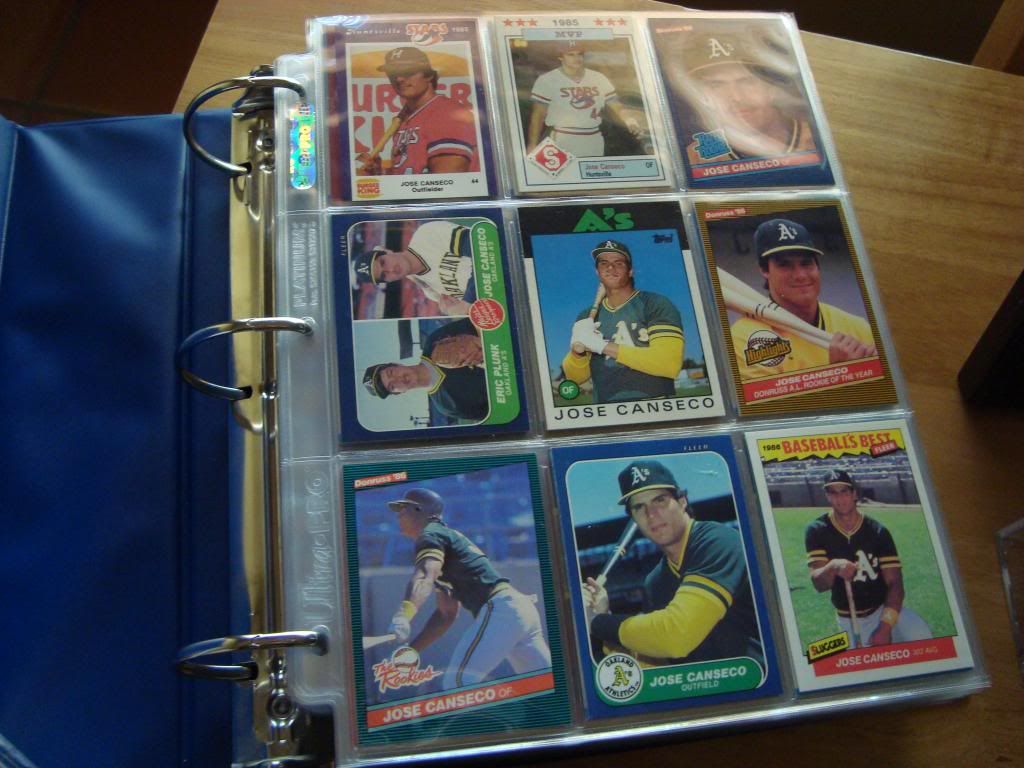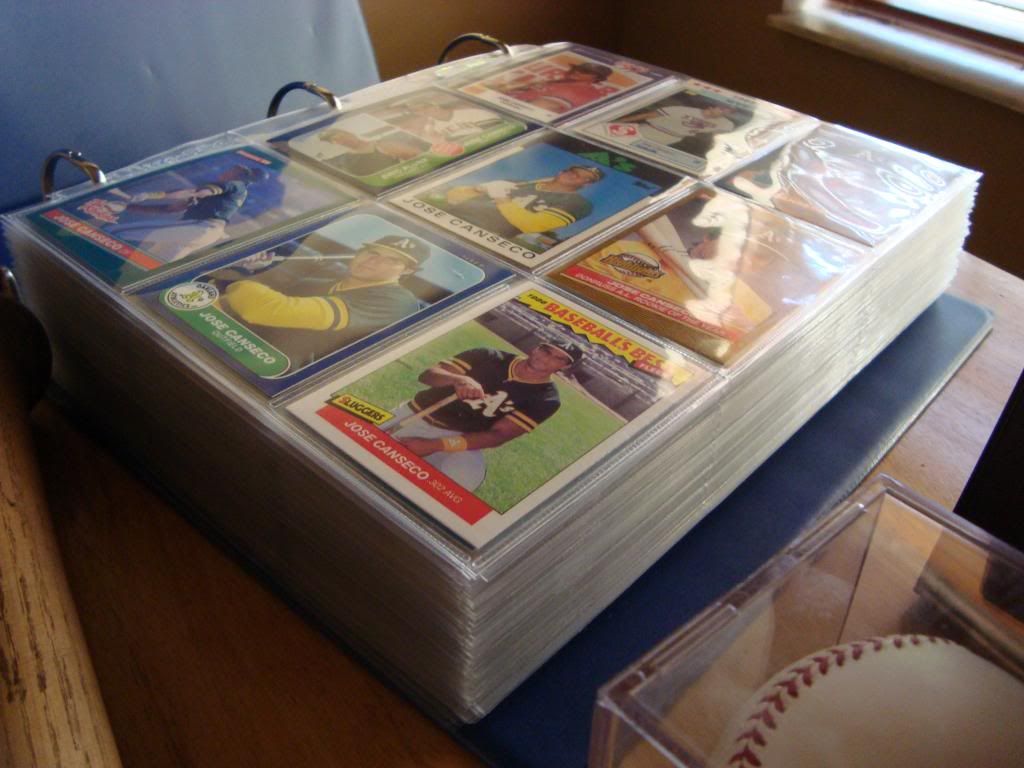 Sealed rack packs with him showing on top. I also had 2 1986 Donruss sealed ones with him showing on top but he opened them up and signed them when all I wanted was for him to sign the wrapper. Ughh lol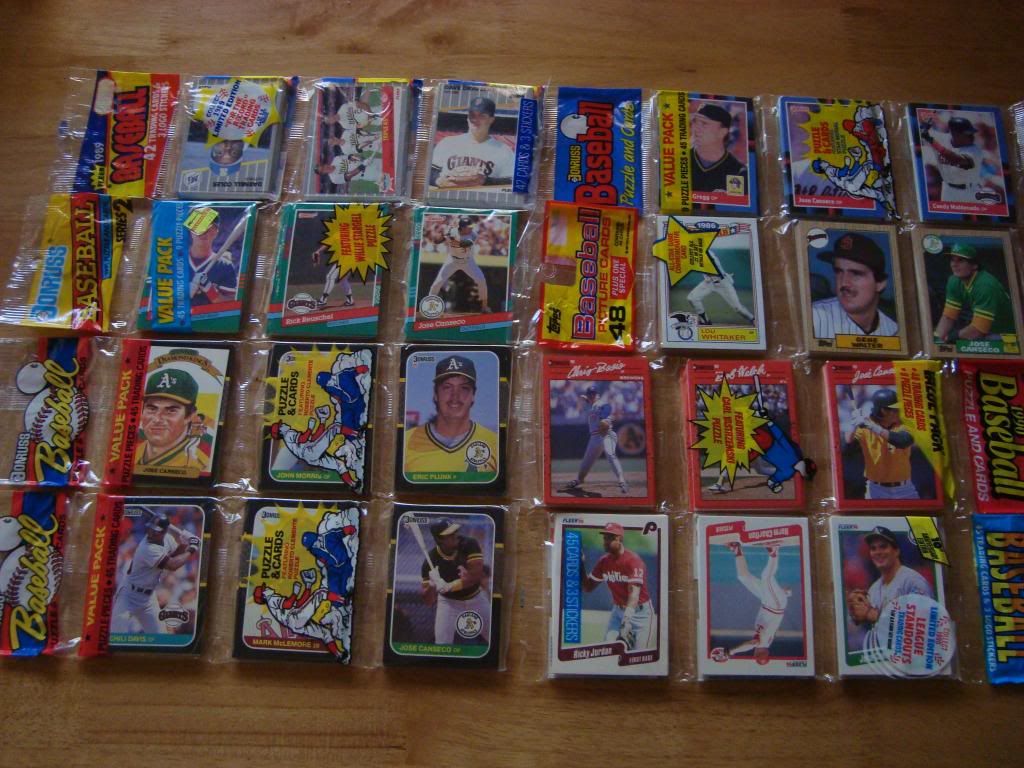 Sealed cello's and packs with him showing on top.
All my doubles are then put into a penny sleeve and placed in these boxes. I have a sticker on each box indicating what years each box covers and then add the card in there. The order of the cards in the boxes matches the order of the cards in the binder so everything is easier to locate when needed. Each are are the 900 count boxes. With the penny sleeves, it makes it a little wider which means there's probably about 800-820 in each box.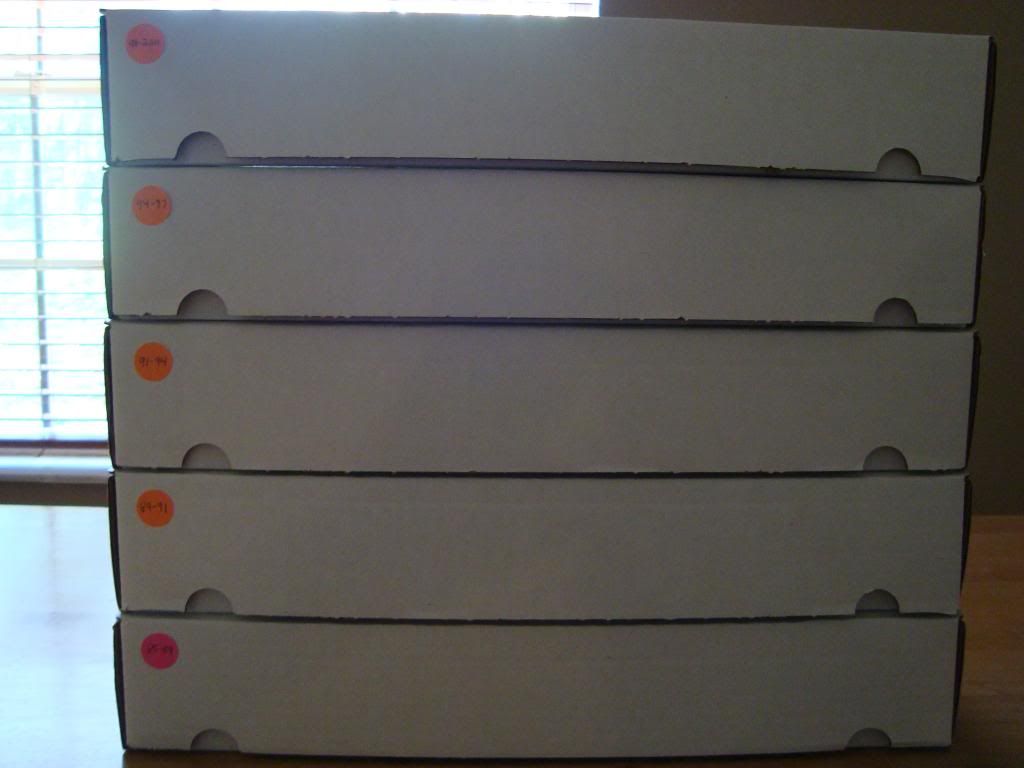 Sports Illustrated Magazines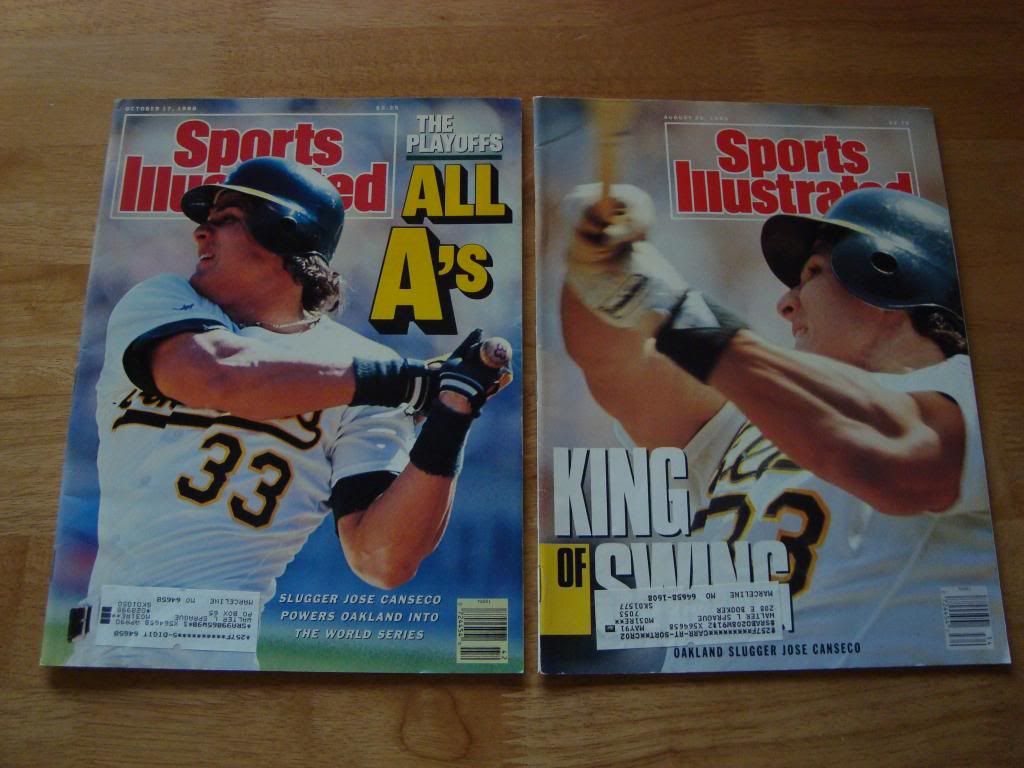 8x10's - 6 of them signed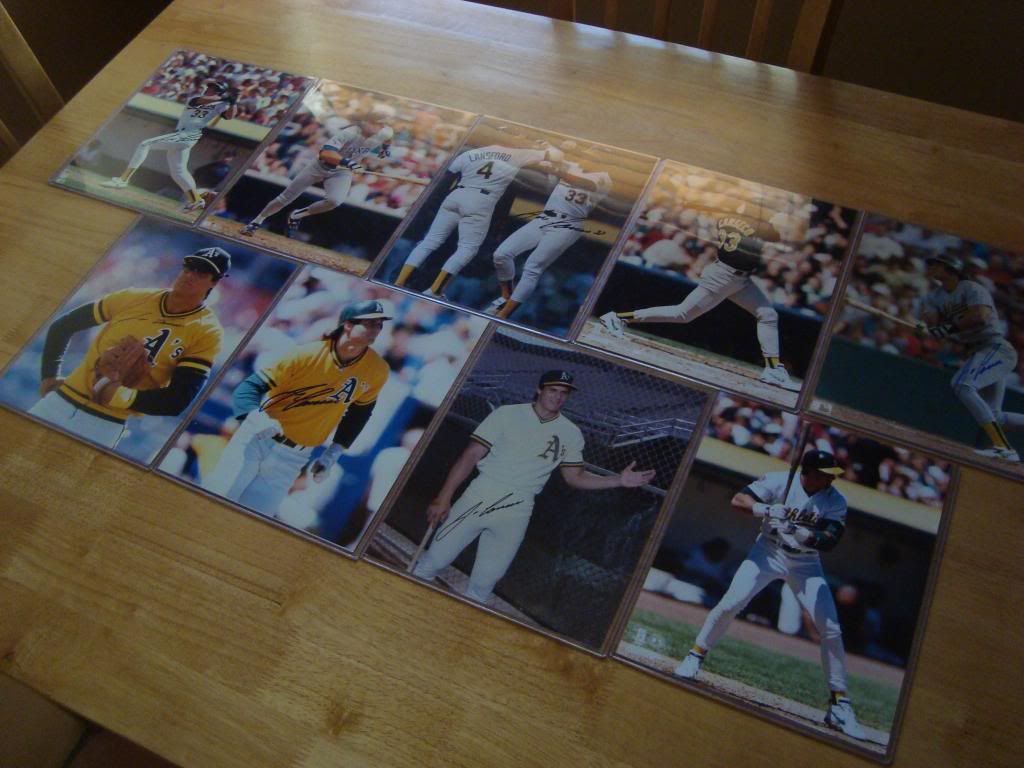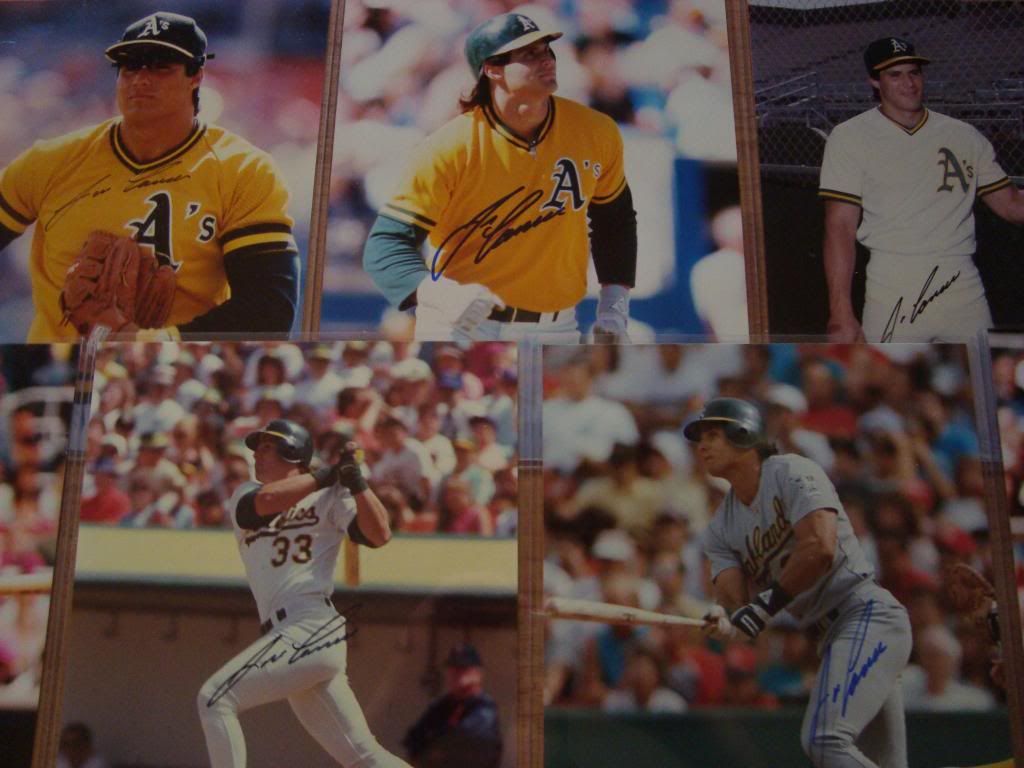 Game used bat signed w/auto ball and a personal check signed from 1989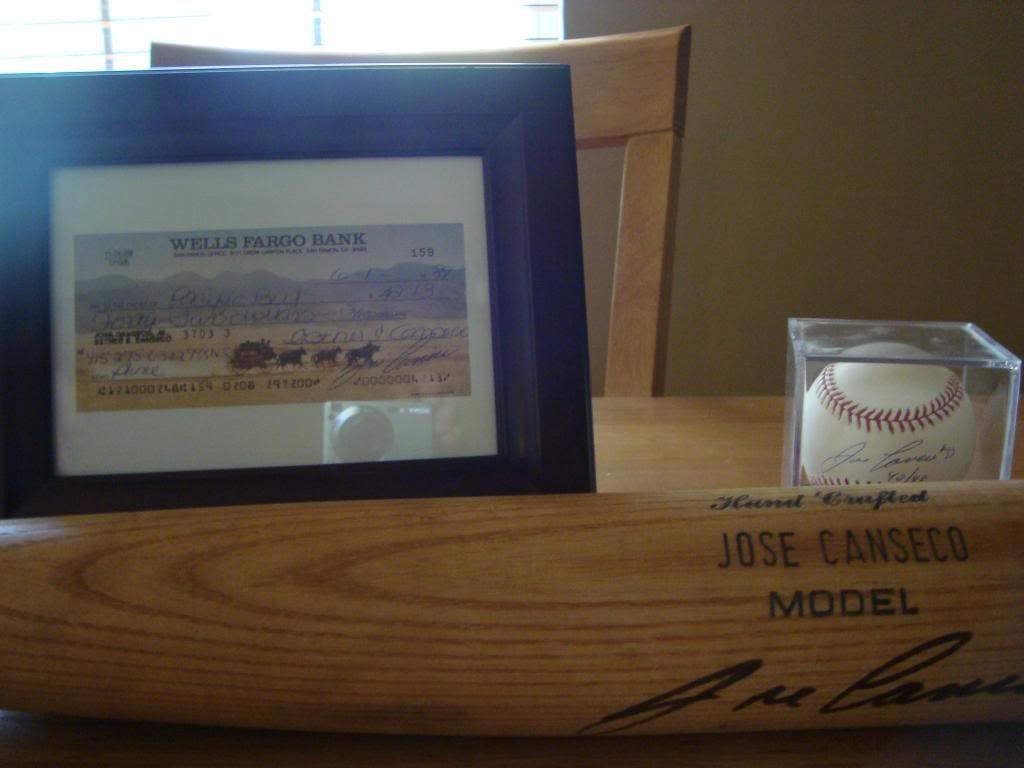 Phone Bill - Esther was his 1st wife. Fun Fact: Esther and Jose are both from Miami and before Esther met Jose, she worked at a store in Hialeah Fl where my dad was a manager - this was back in the mid 1980's and he ended up firing her. Then when I met him in 1989, my dad took me and just when were about to meet him, he hears a woman call out his name and he looks up and its Esther. Shes now sitting next to Jose Canseco and my dad says "What are you doing here" and she smiles and lifts up her wedding ring finger and smiles and my dad just starts laughing.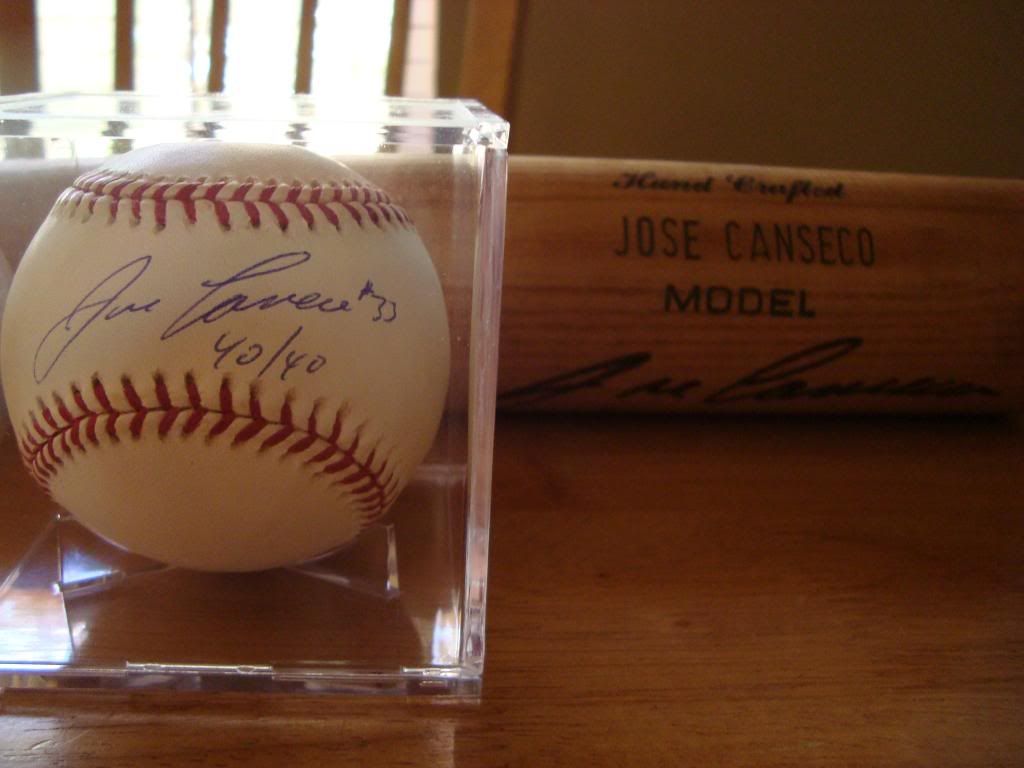 Signed cards
Graded and Signed PSA/DNA certified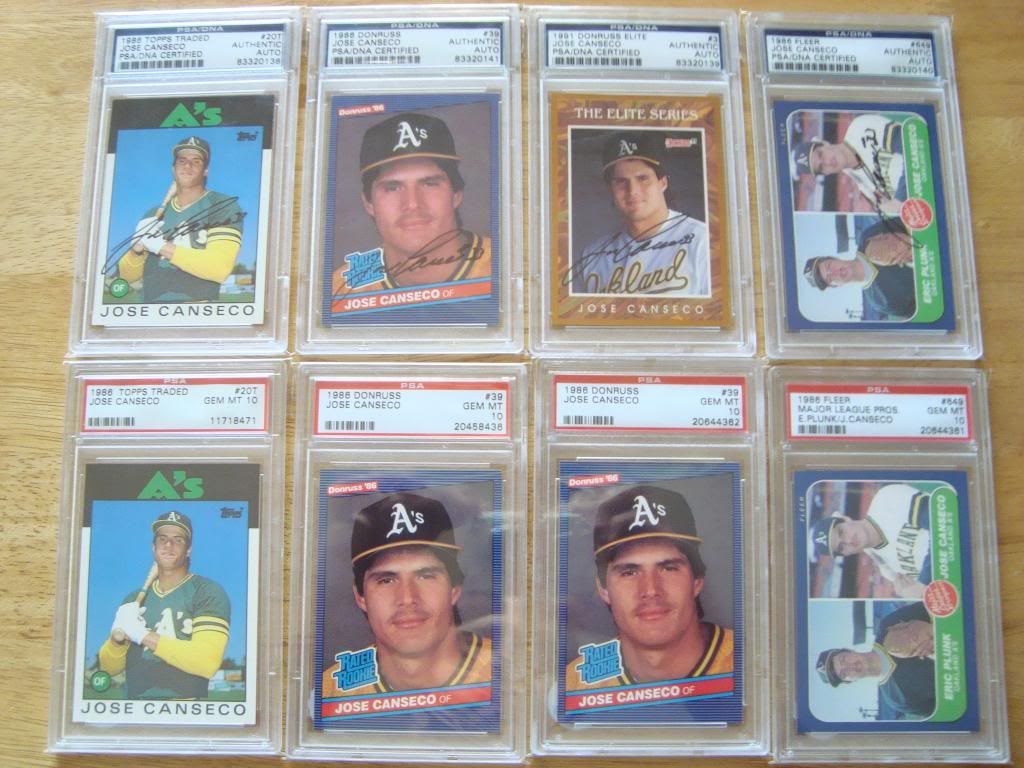 Jersey/Relic/Bat Cards along with his Minor League card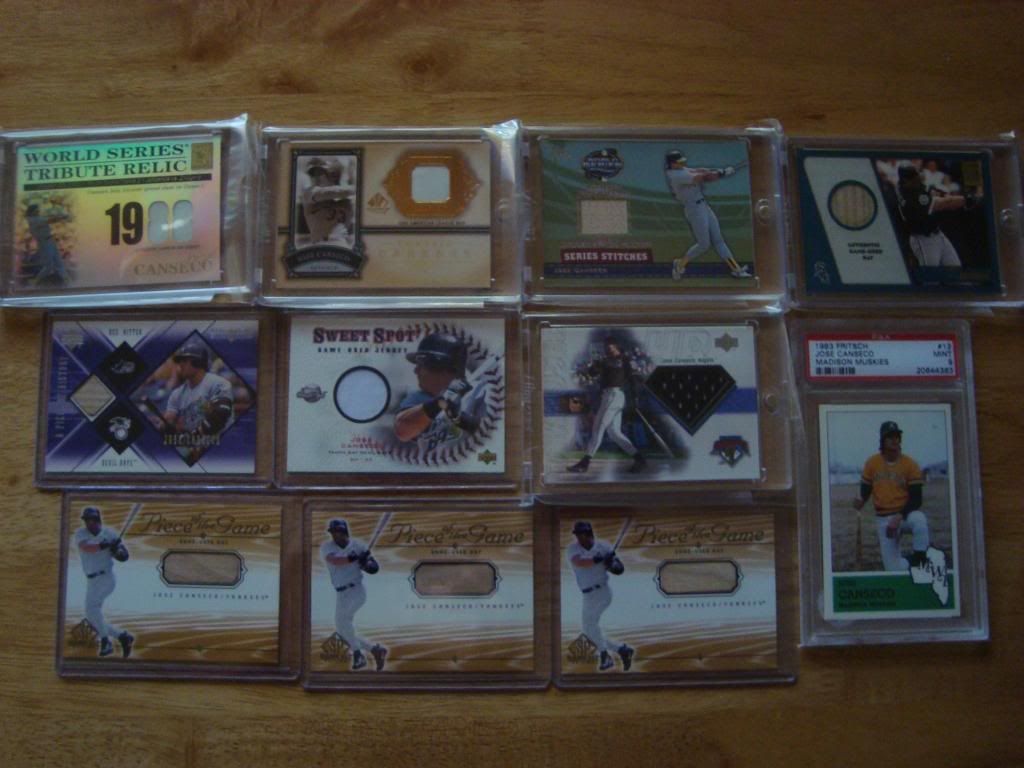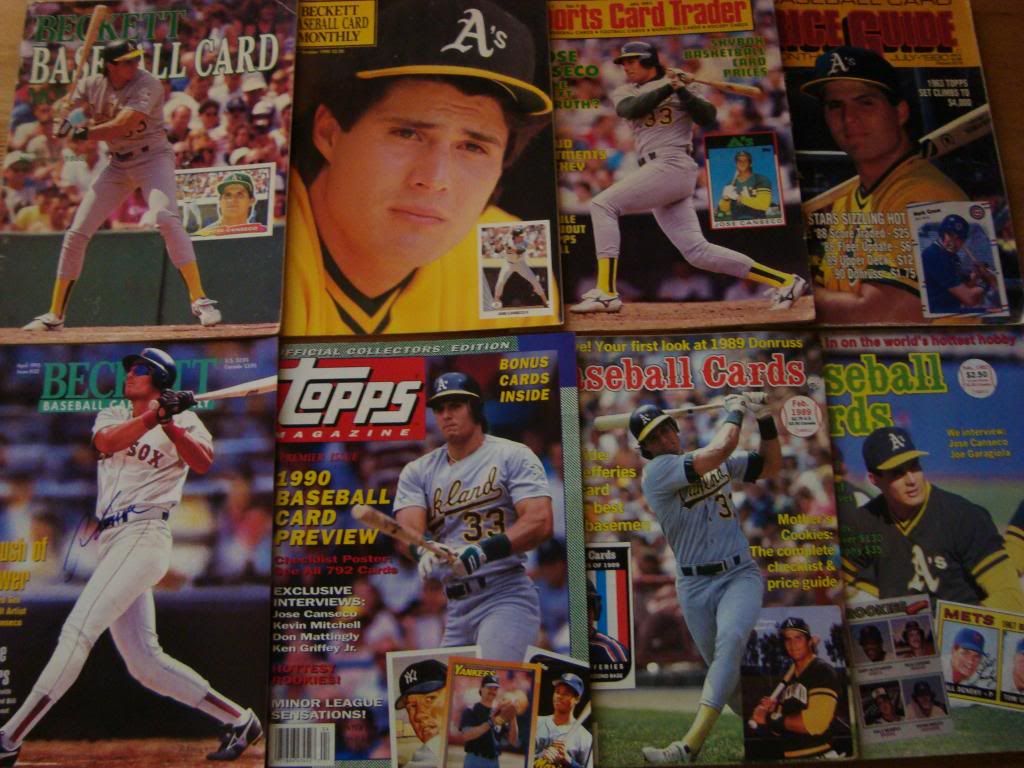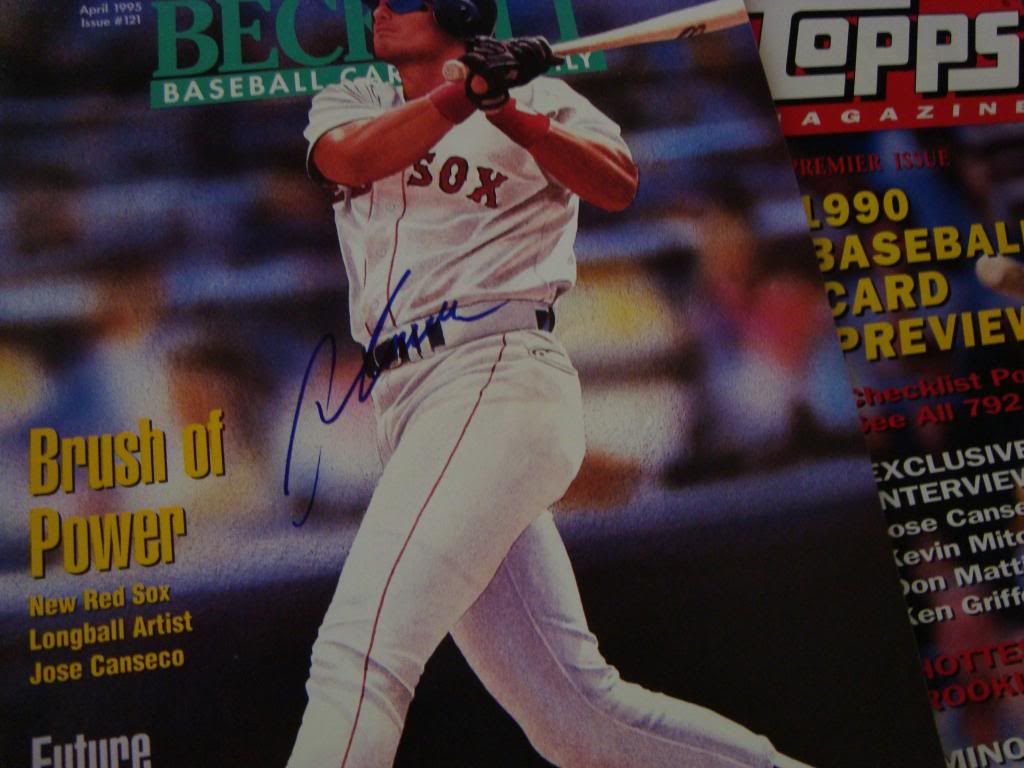 His 2 only books which changed baseball forever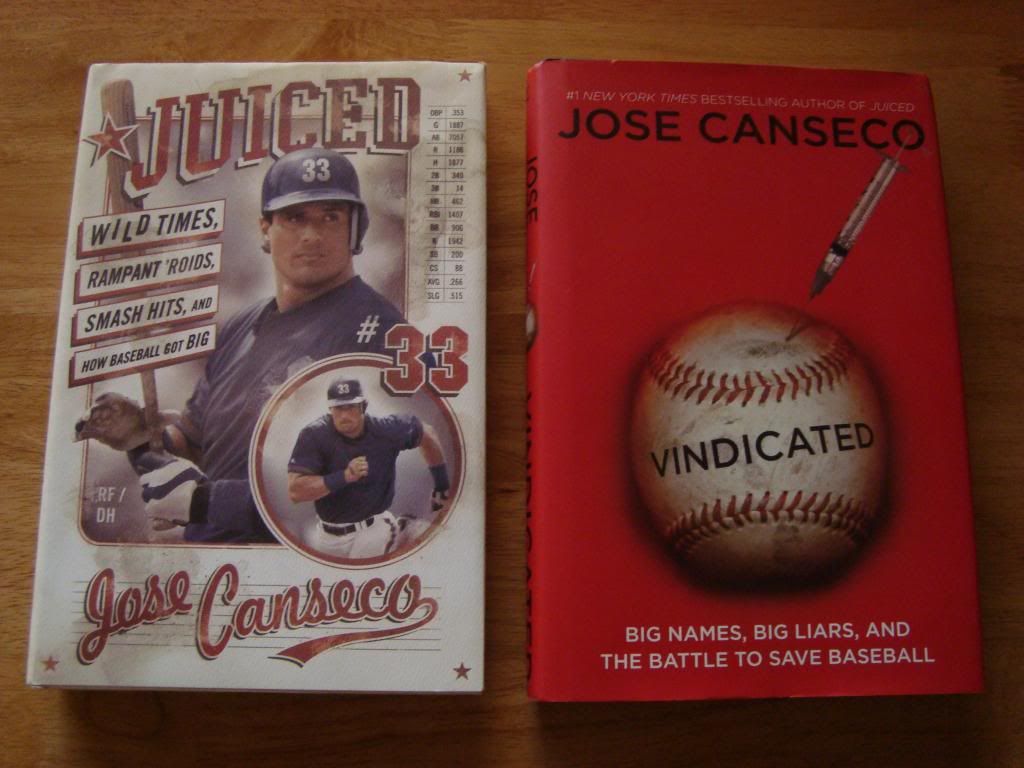 Unopened Starting Line Up figures. He has more but there are the only 2 I currently have (I'll upgrade to better packages eventually)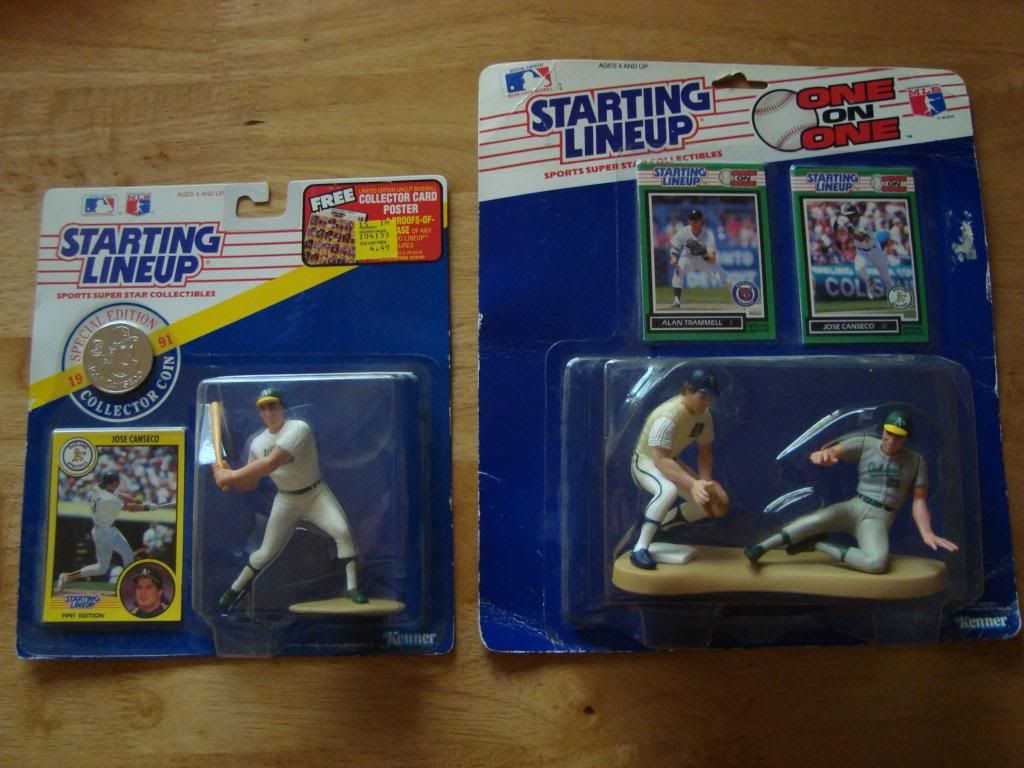 Misc Items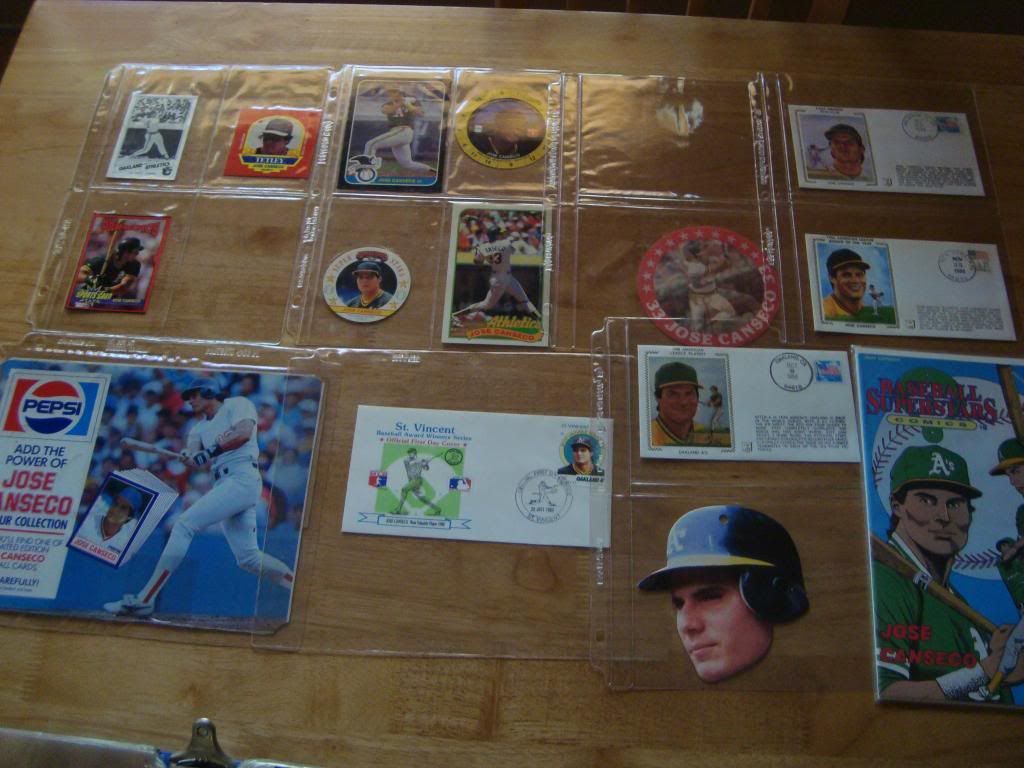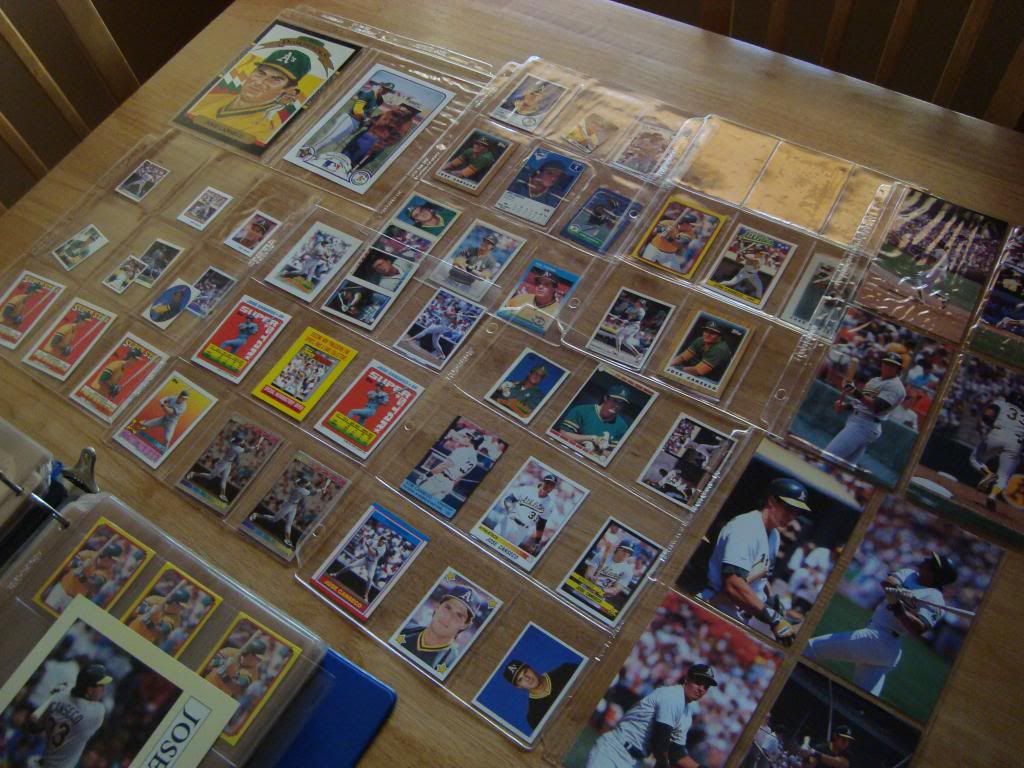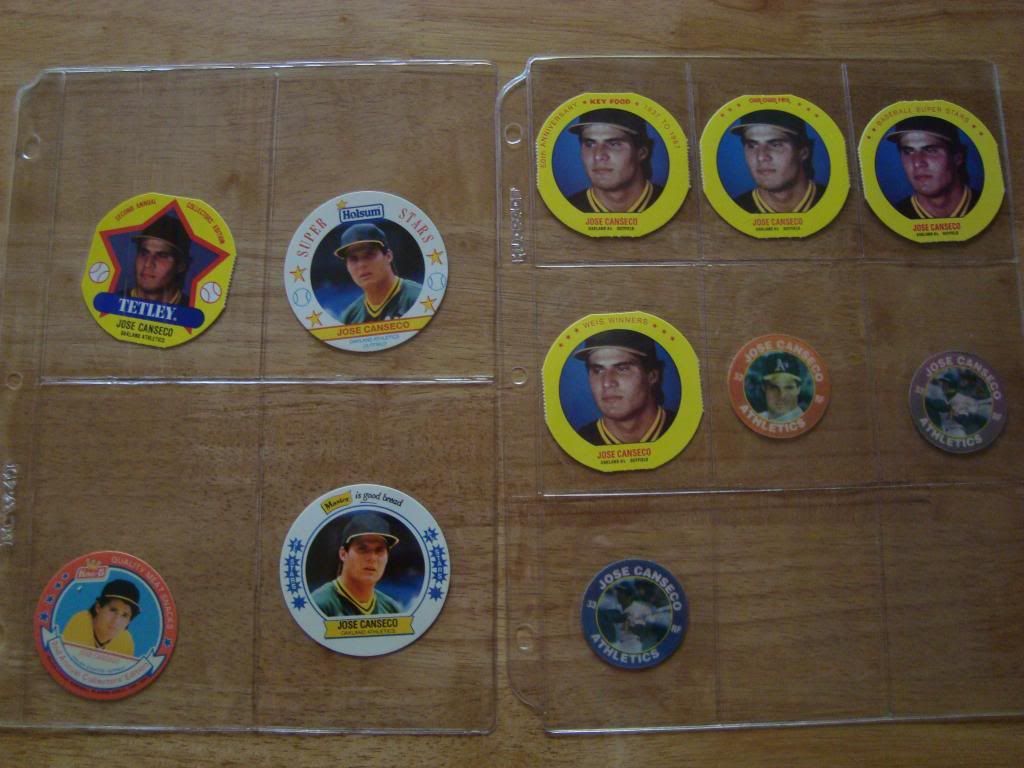 Always looking for Jose Canseco cards to add to my PC. Please PM me if you want to get rid of them.
Foo3112's Collection