Home
›
U.S. Coin Forum
Charmy's 2012 HOUSTON MONEY SHOW REPORT w/lots of Pics!!!

ThePennyLady
Posts: 4,029
✭✭✭✭
I left a beautiful sunny Orange County for Houston early Wednesday morning.
I arrived in Houston that afternoon and discovered the weather in Houston was just as nice as what I left in California!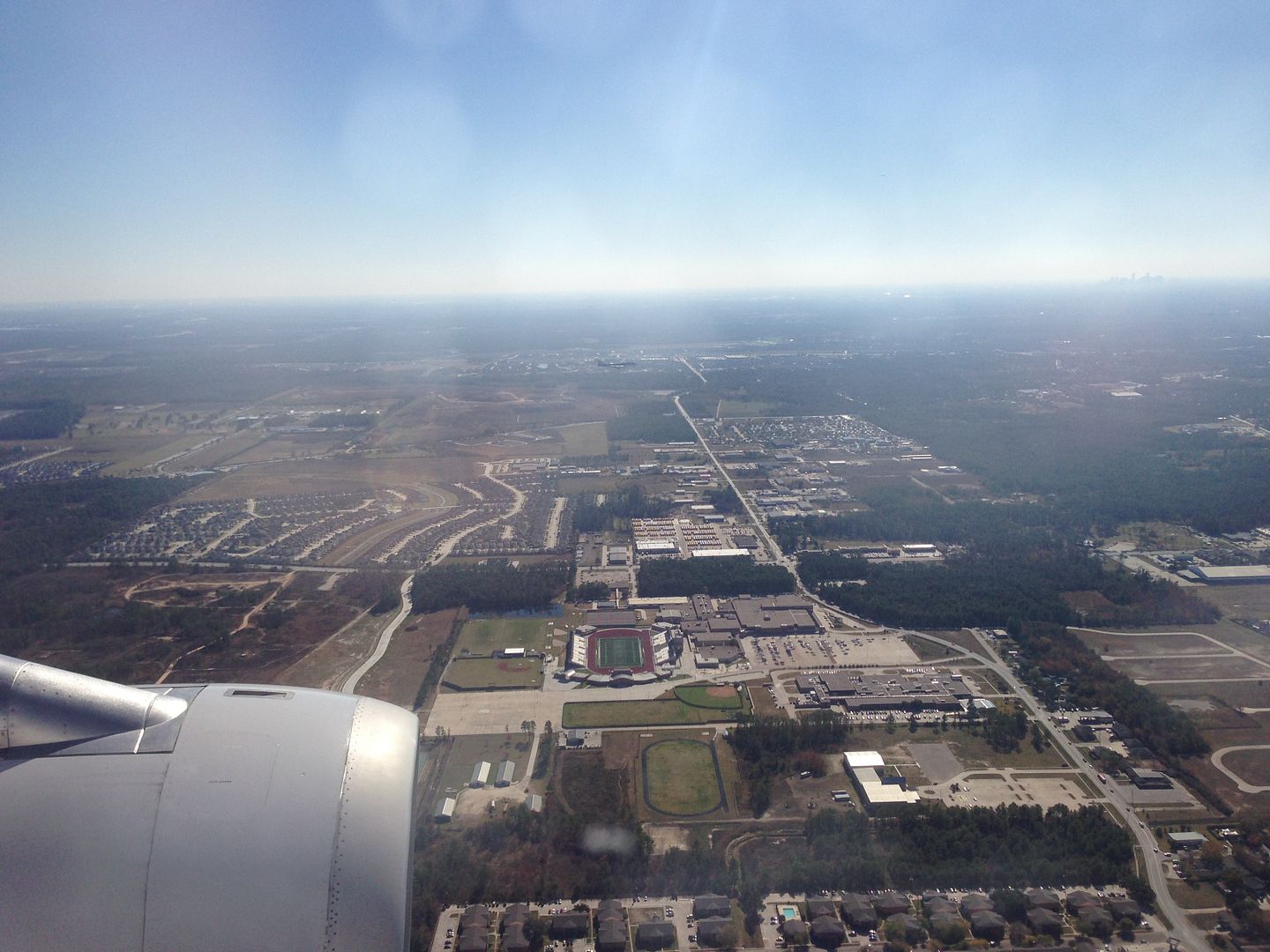 I checked into the Hilton which is right across the street from the convention center. It is an absolutely beautiful hotel. I copied these photos from their website.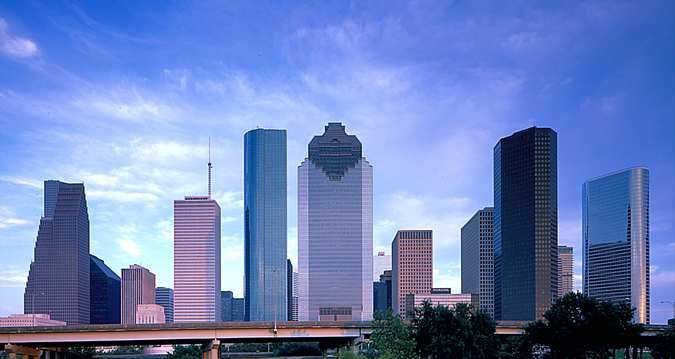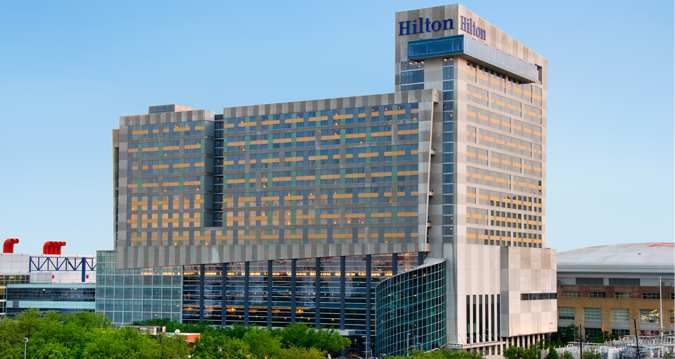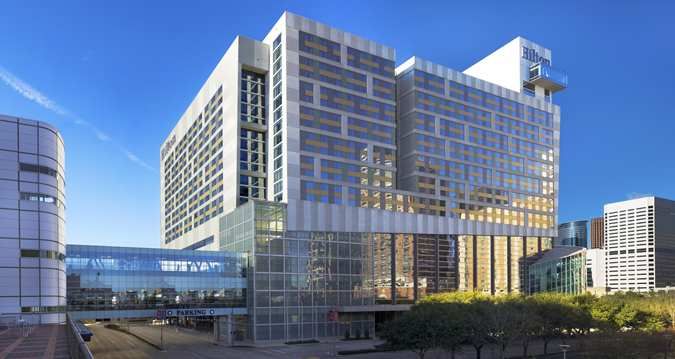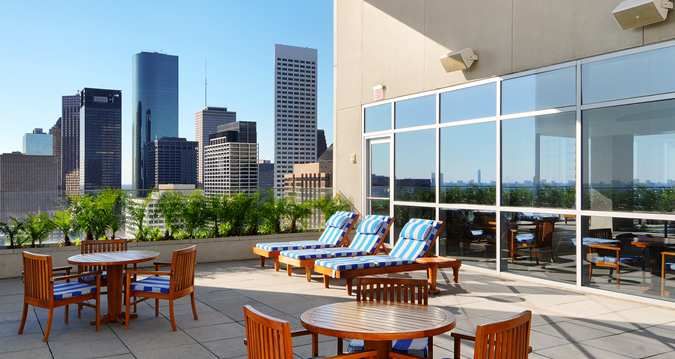 I arrived at the hotel around 2pm and unfortunately, they had 900 teenage thespians also checking into the hotel for the weekend, and my room (as well as many others) was not yet ready so I went over to the lounge dragging along all my bags and had some lunch, courtesy of the Hilton. When I finally got to my room, it was nice to have a few hours to unwind and unpack and not have to be anywhere until the next day. Here's a photo I took from my room looking towards the convention center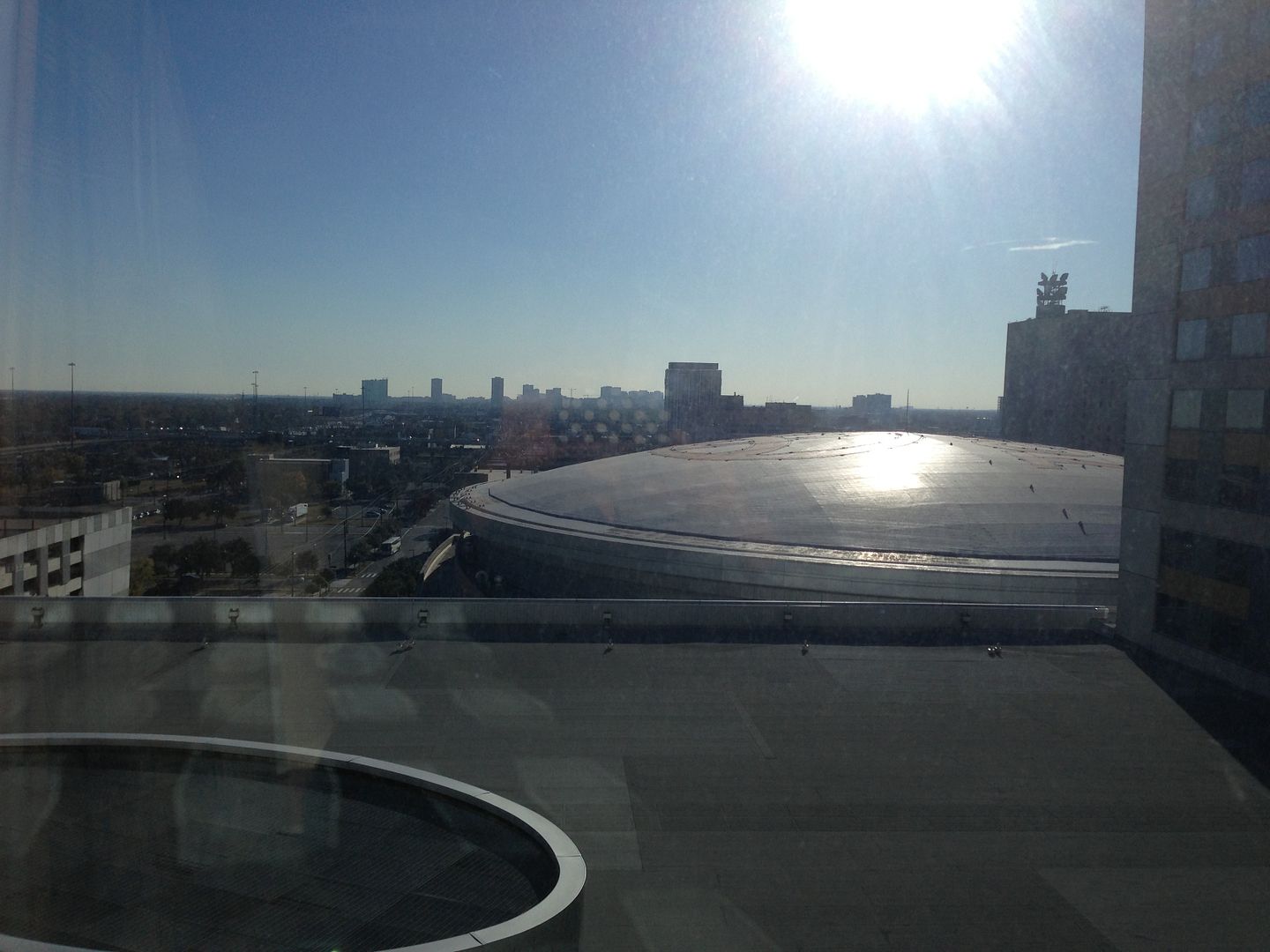 And here's the same view at night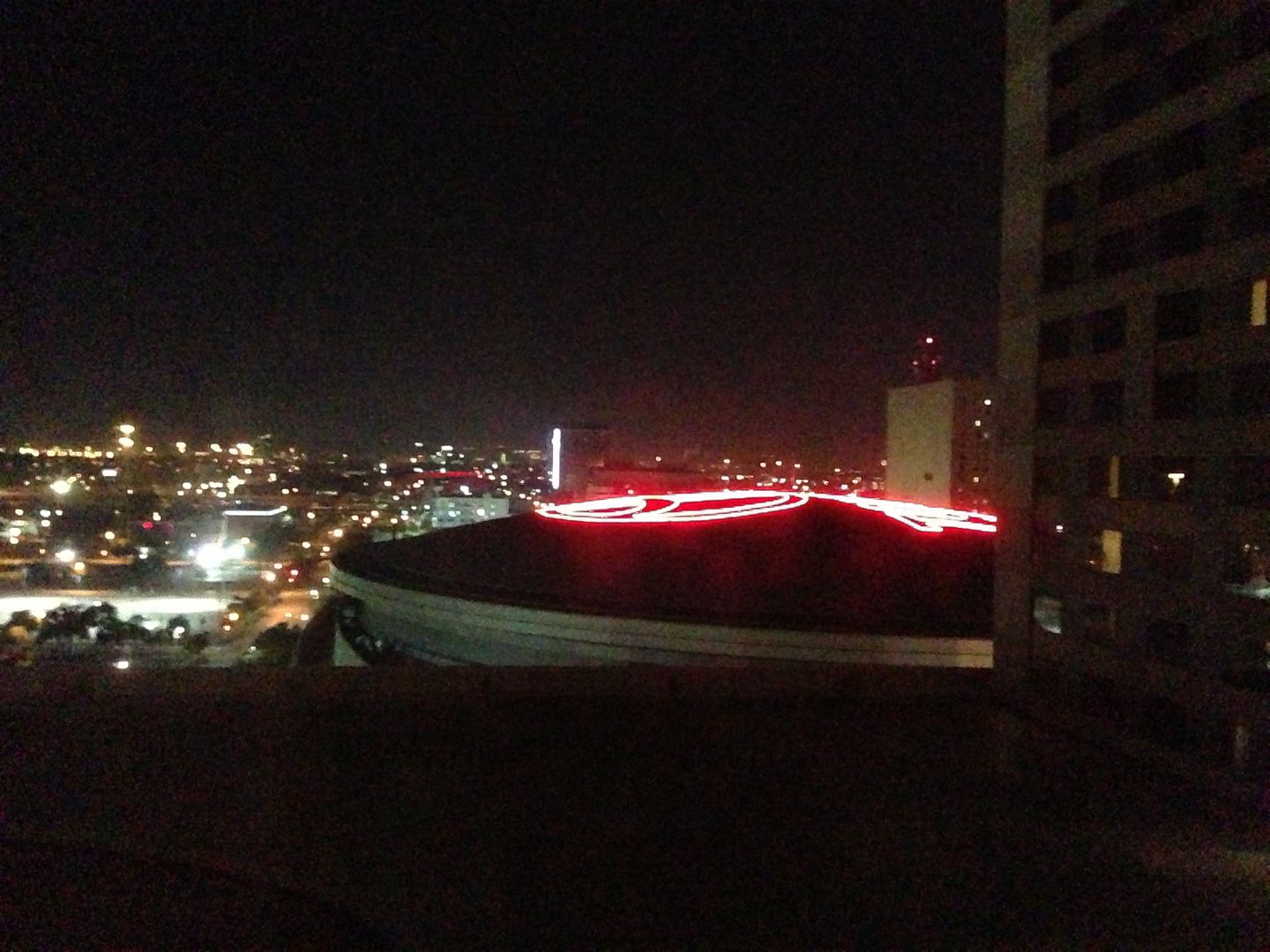 Thursday – registration began at 8am and set up at 9am.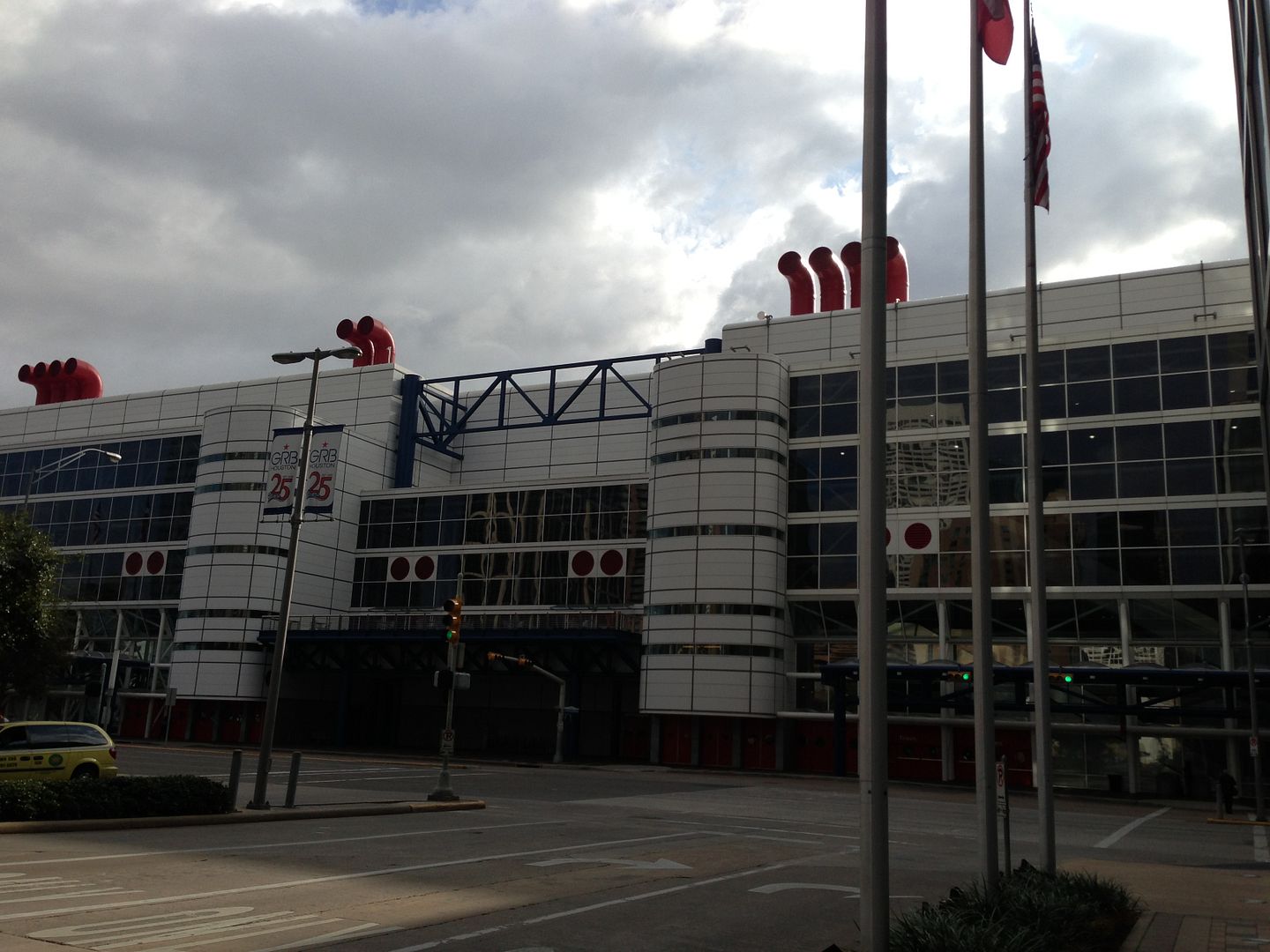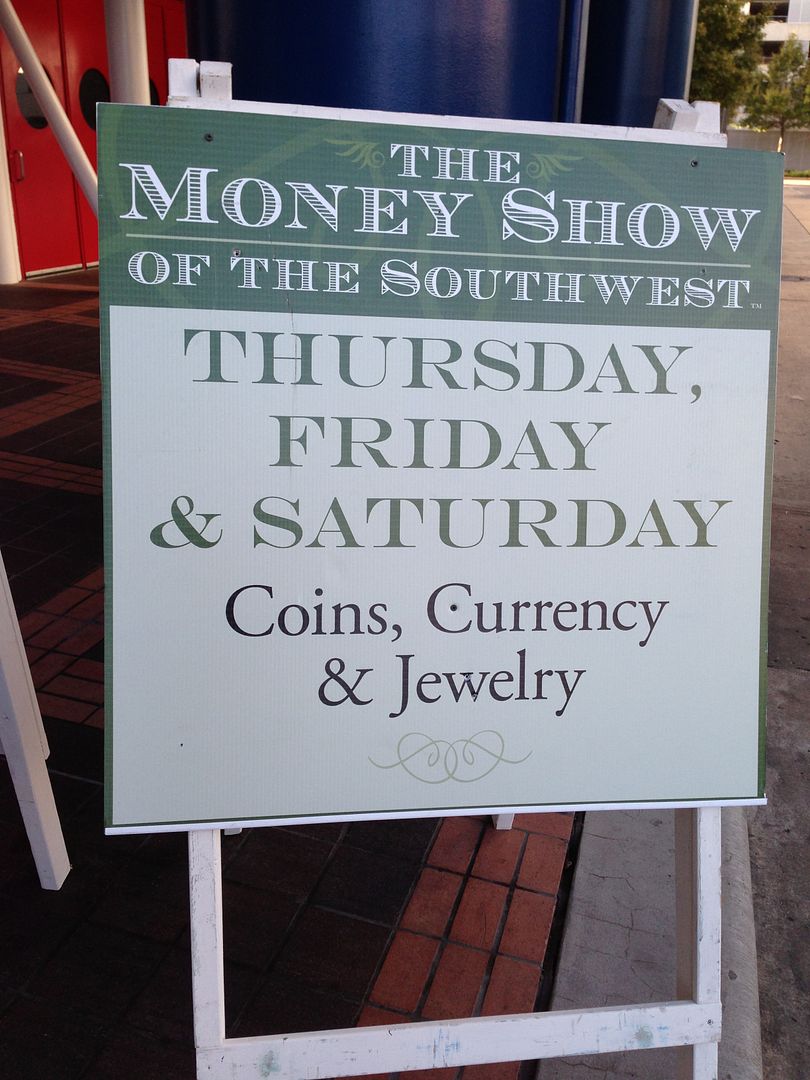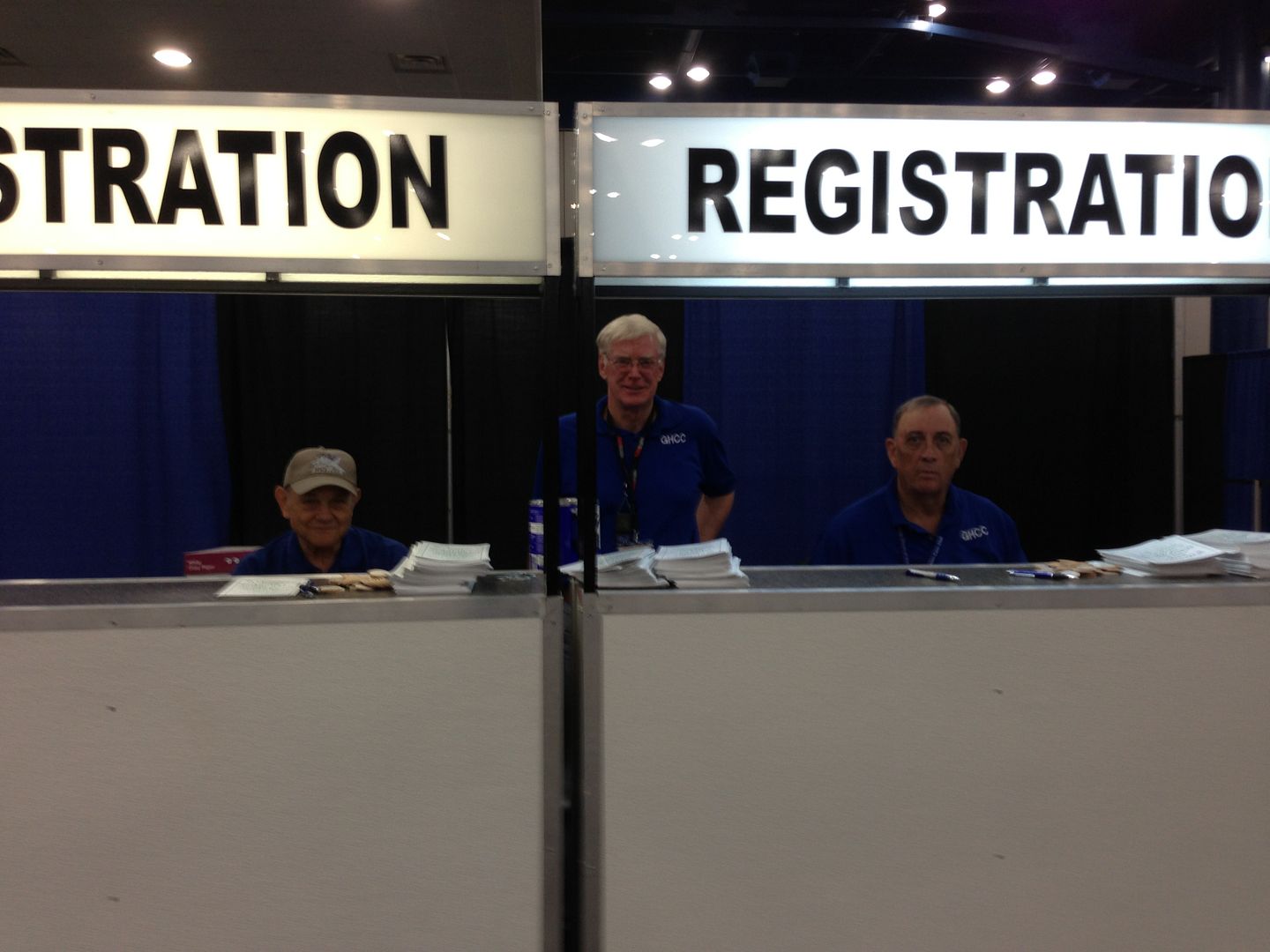 When I arrived, I saw many of the same people I had just left last week in Baltimore! Here's a photo I took during set up.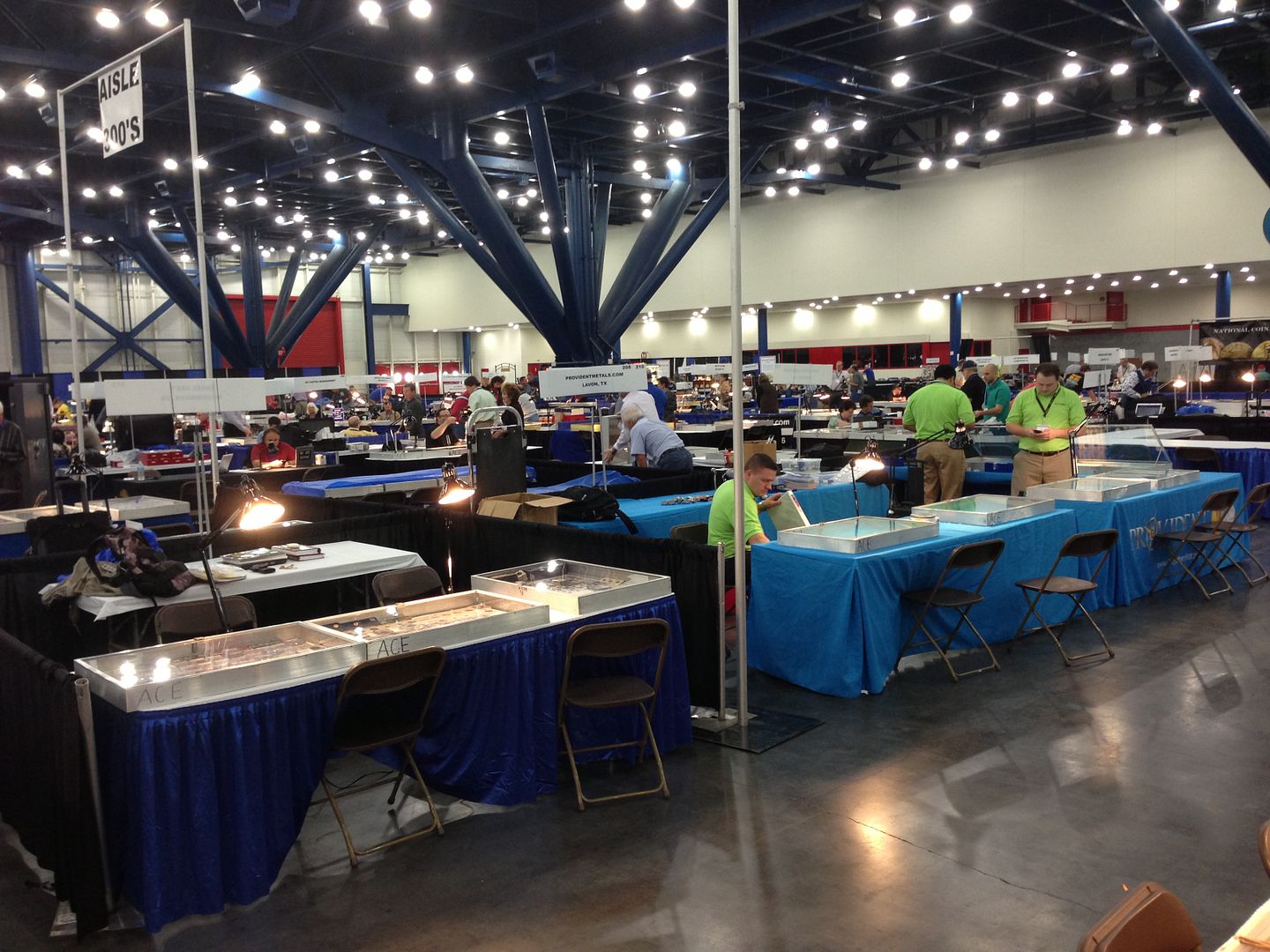 These are just a few of the many volunteers who help put together the Houston Money Show.
The show opened to the public and people slowly began streaming in. As always, I enjoy and appreciate seeing and talking to the forum members and other people who stop by my table just to say hi. It's especially nice to put a face to the username! Here are photos of people who stopped by throughout the show
Mark Feld – it's not the same show report without a comical photo of Mark! He made me promise to put in my report that the reason he's holding five fingers out is because that's how much he charged me to take his photo!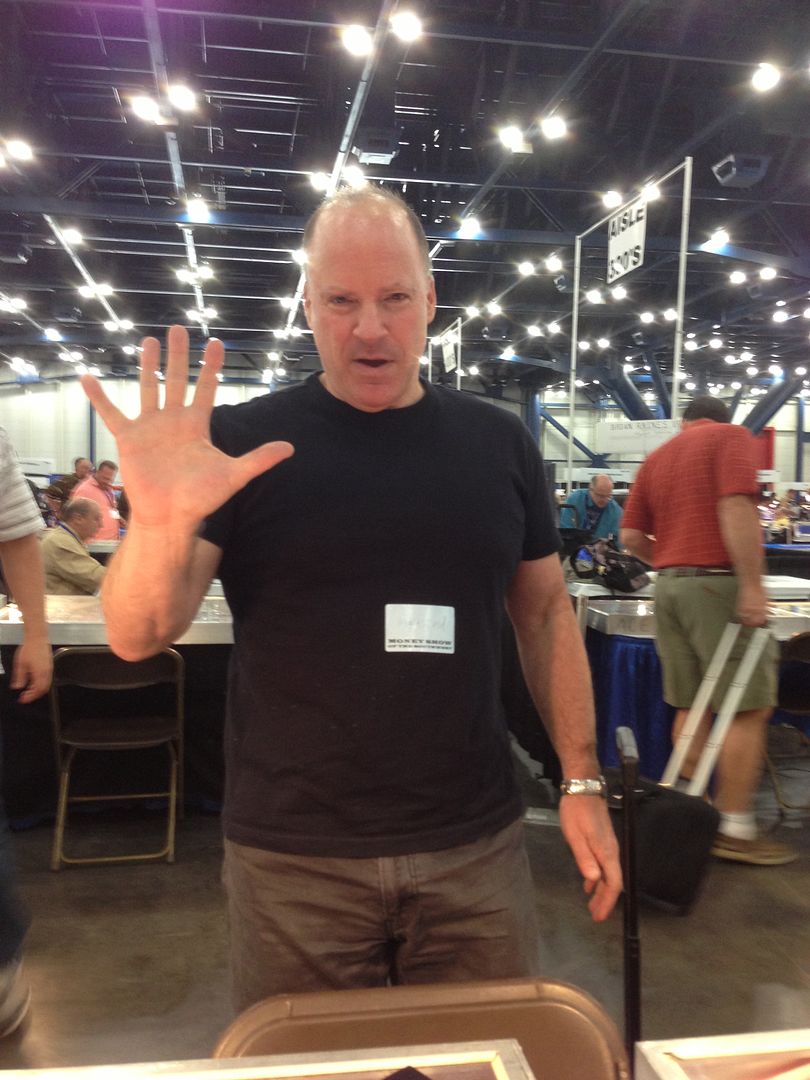 Al/HardTimes brought me another bottle of great Texas wine!
Jeff/JCM Houston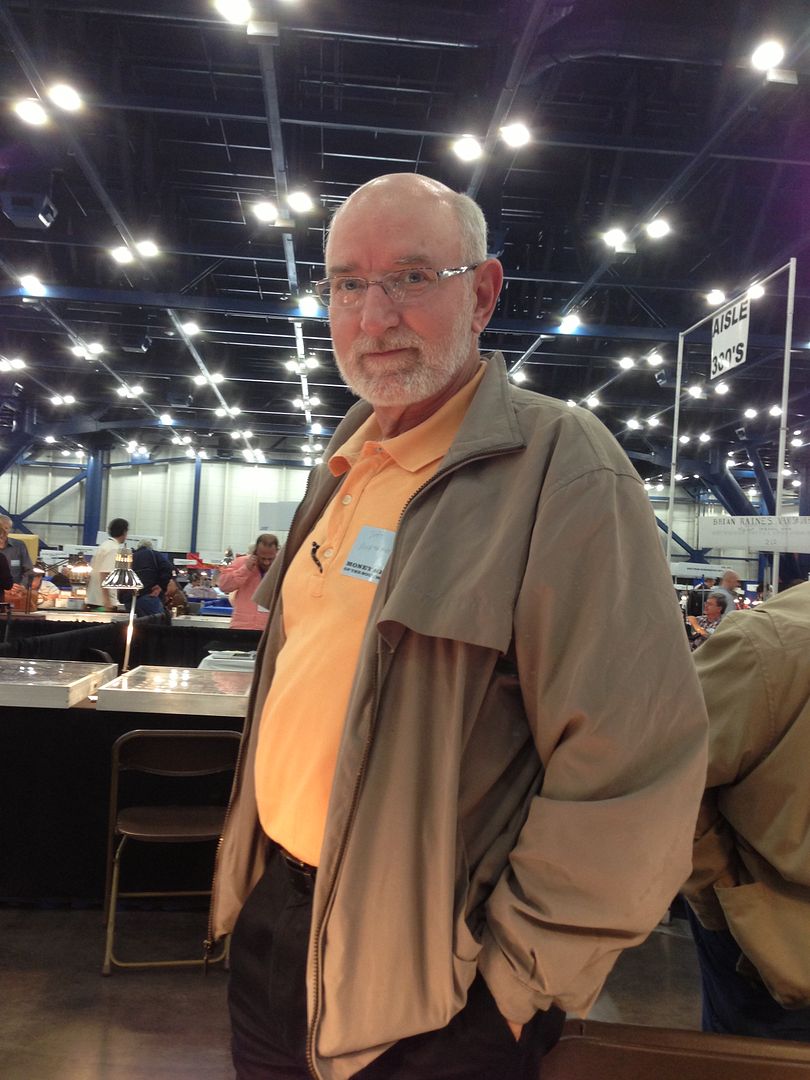 David/Heritage
Mike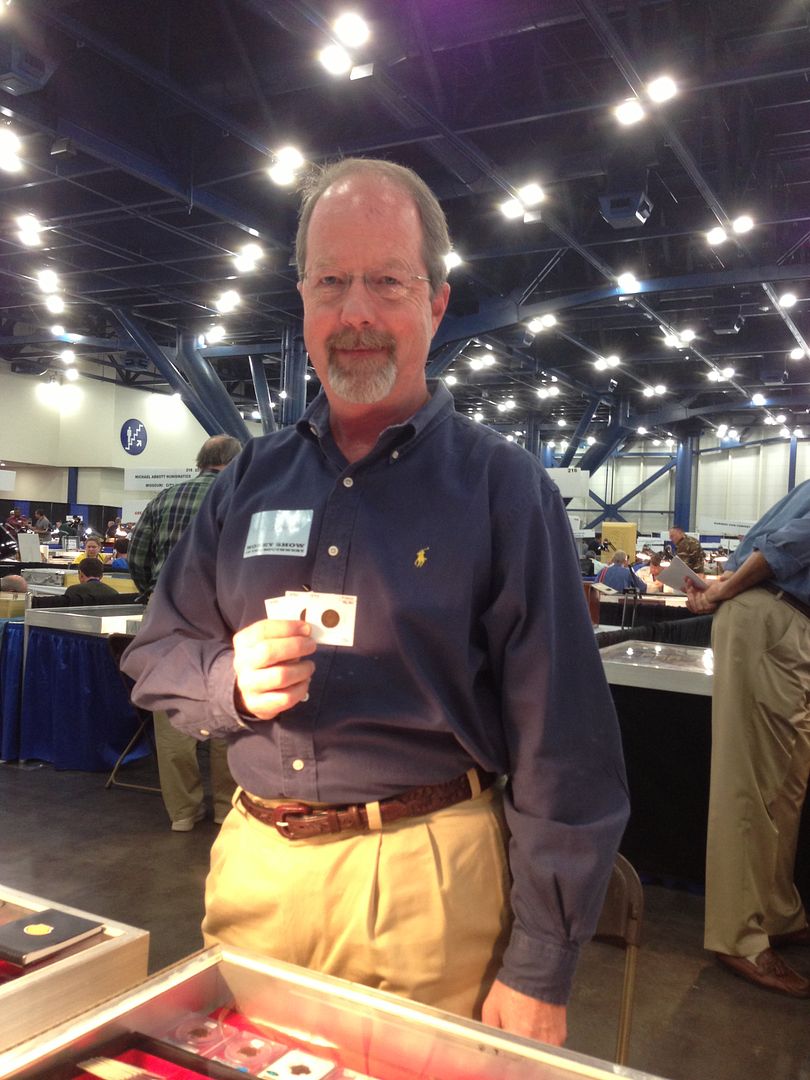 Stuart/Stuart and Damien/DizzleCC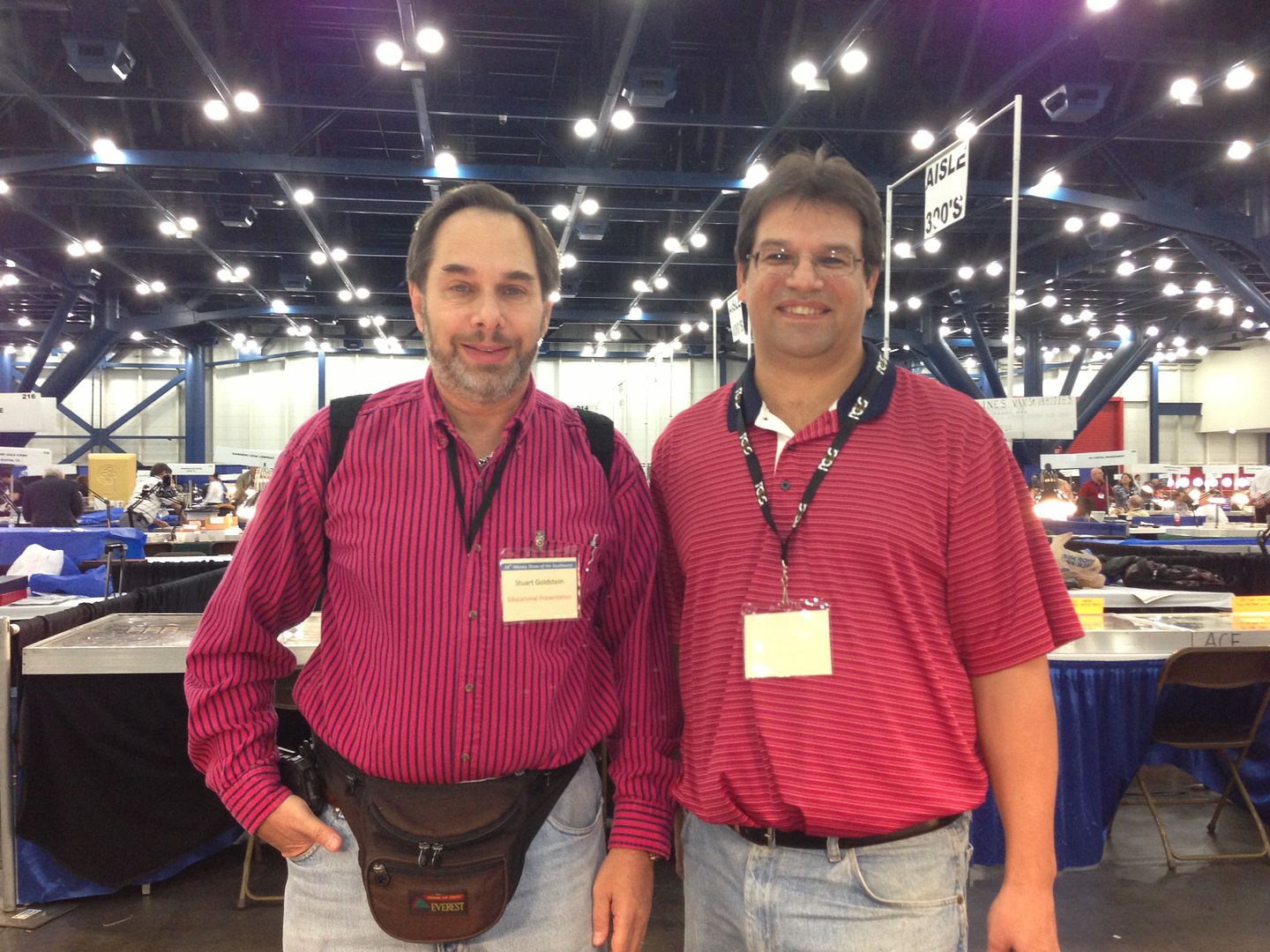 Wendy/CyberSpaceVoid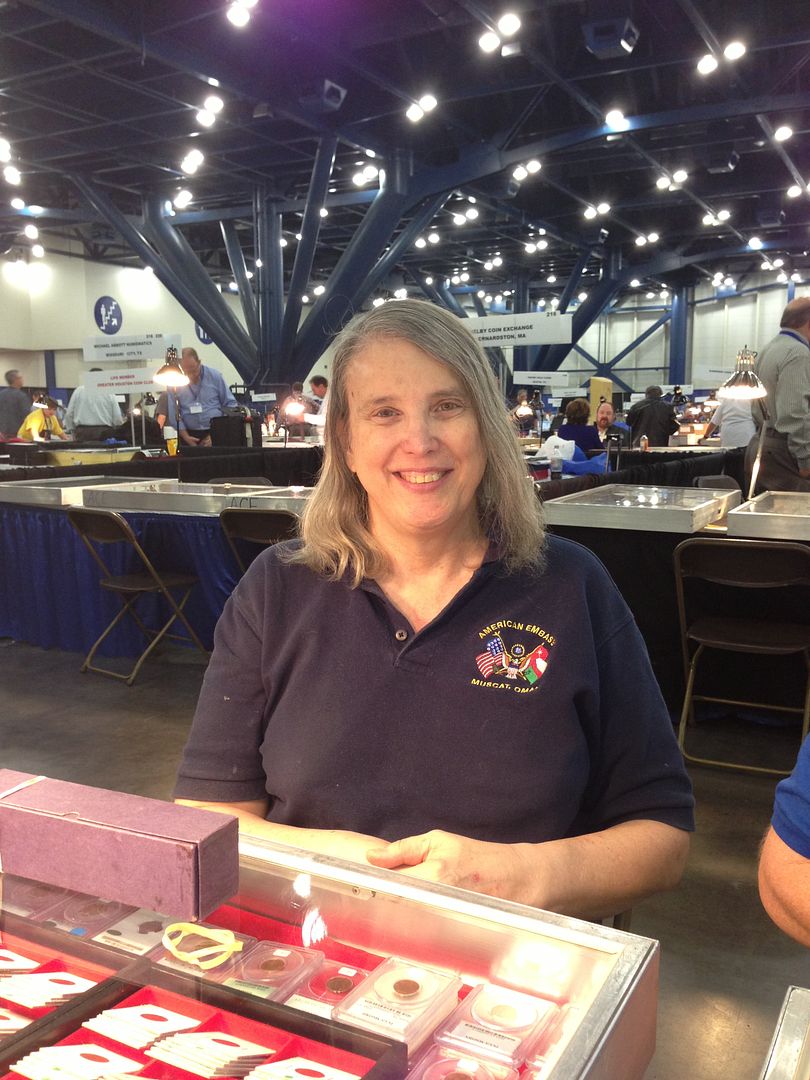 Nick/NickCap
Rick and Robin/900Fine (dealers)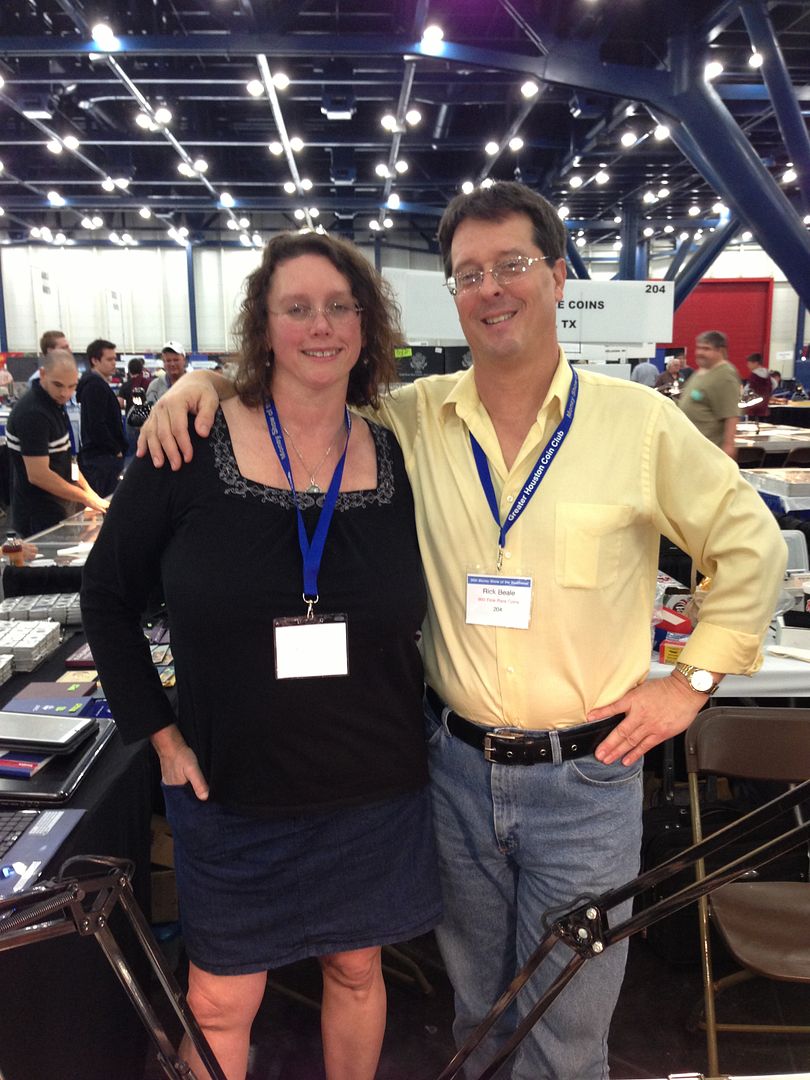 Walt Ankerman (dealer) – he is one of the nicest dealers (and he has some amazing muscles!)
After set up, for me, Thursday was pretty slow most of the day - the show never seemed to get that usual "buzz." So I decided to do some more practicing with my camera, using the different photo settings. Here are some of the results!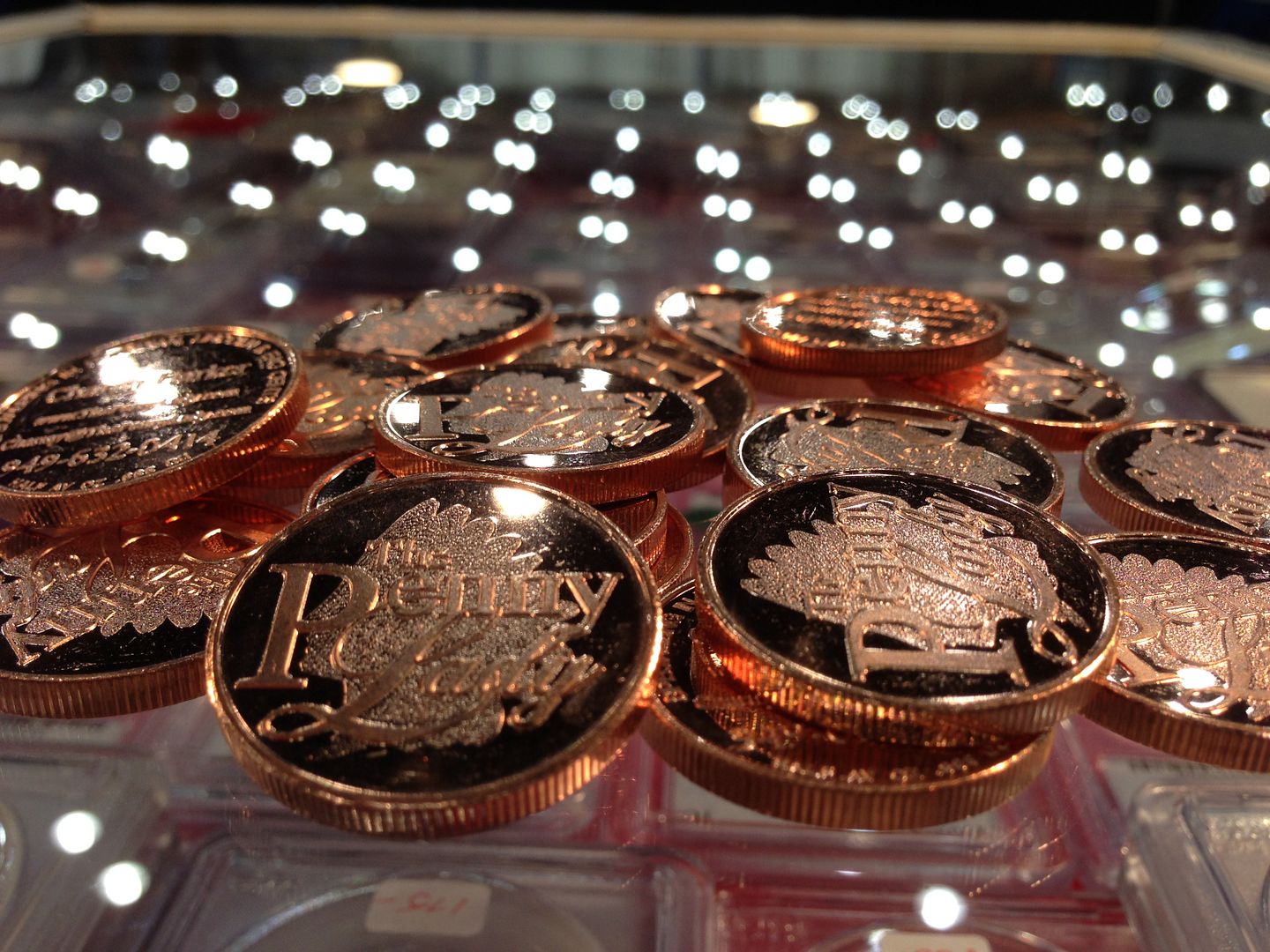 Wei took this picture of me and my new iPhone and my color coordinating phone cover!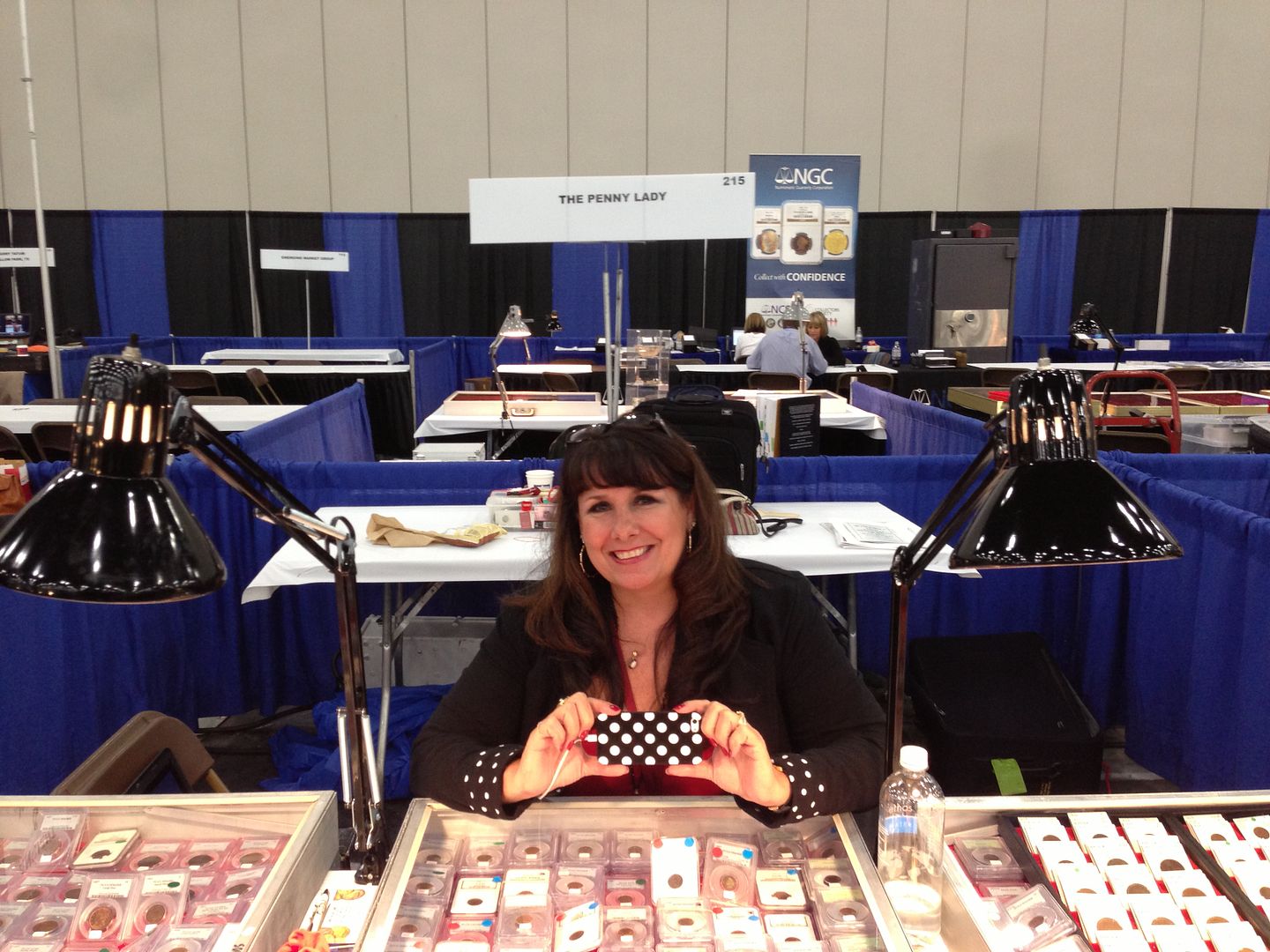 I also walked around the room and took some typical photos of the bourse.
NGC
PCGS
After the show was over, they put out a very nice bbq dinner for all the dealers. However, we opted out and went to Vic and Anthony's Steakhouse for dinner. It's an absolutely wonderful steakhouse, very classy and has some of the best steak around! This is the bar area where we waited for our table to be ready.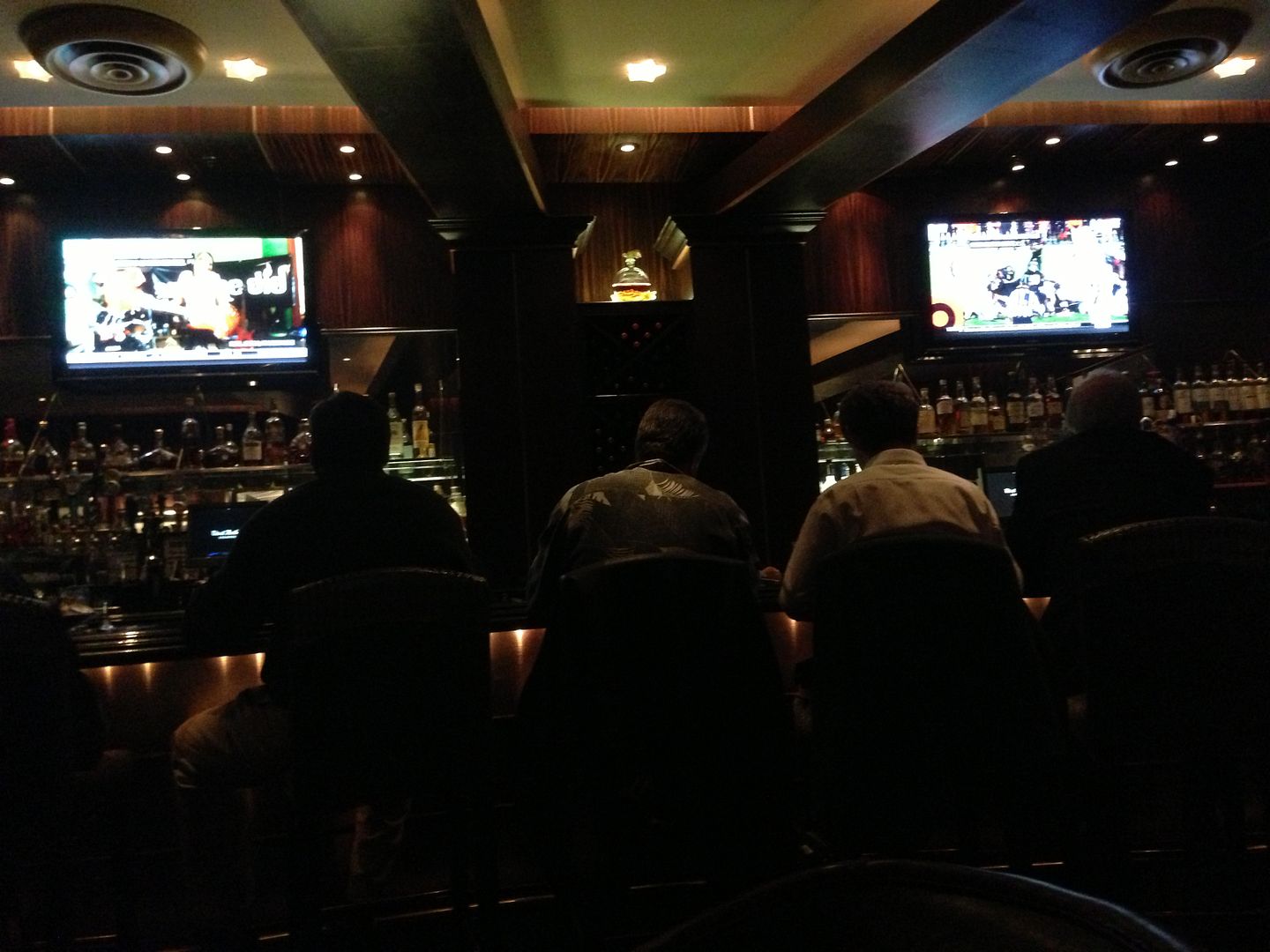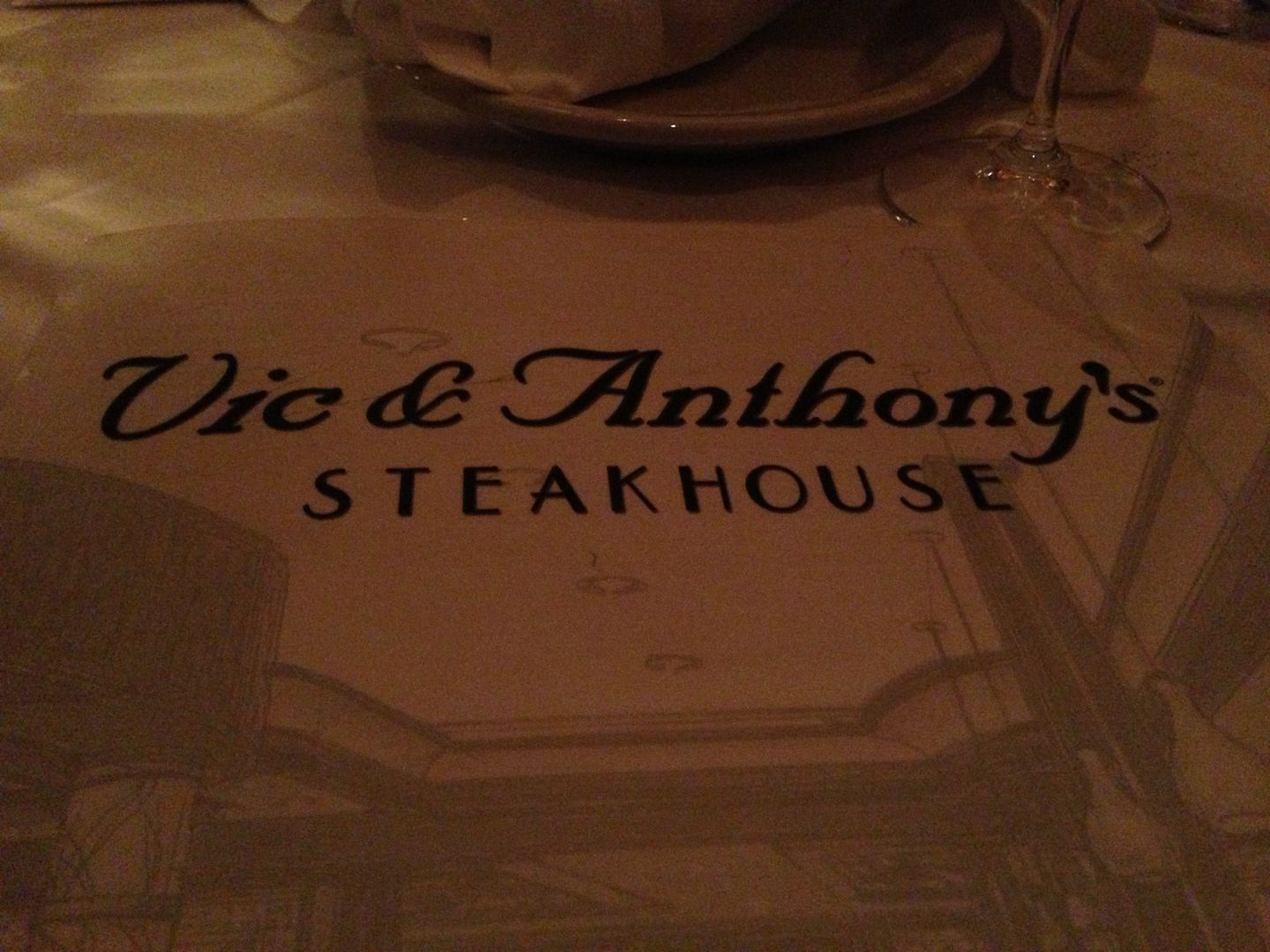 This was a very very tasty rib-eye steak – I had half, then had the other half for lunch the next day!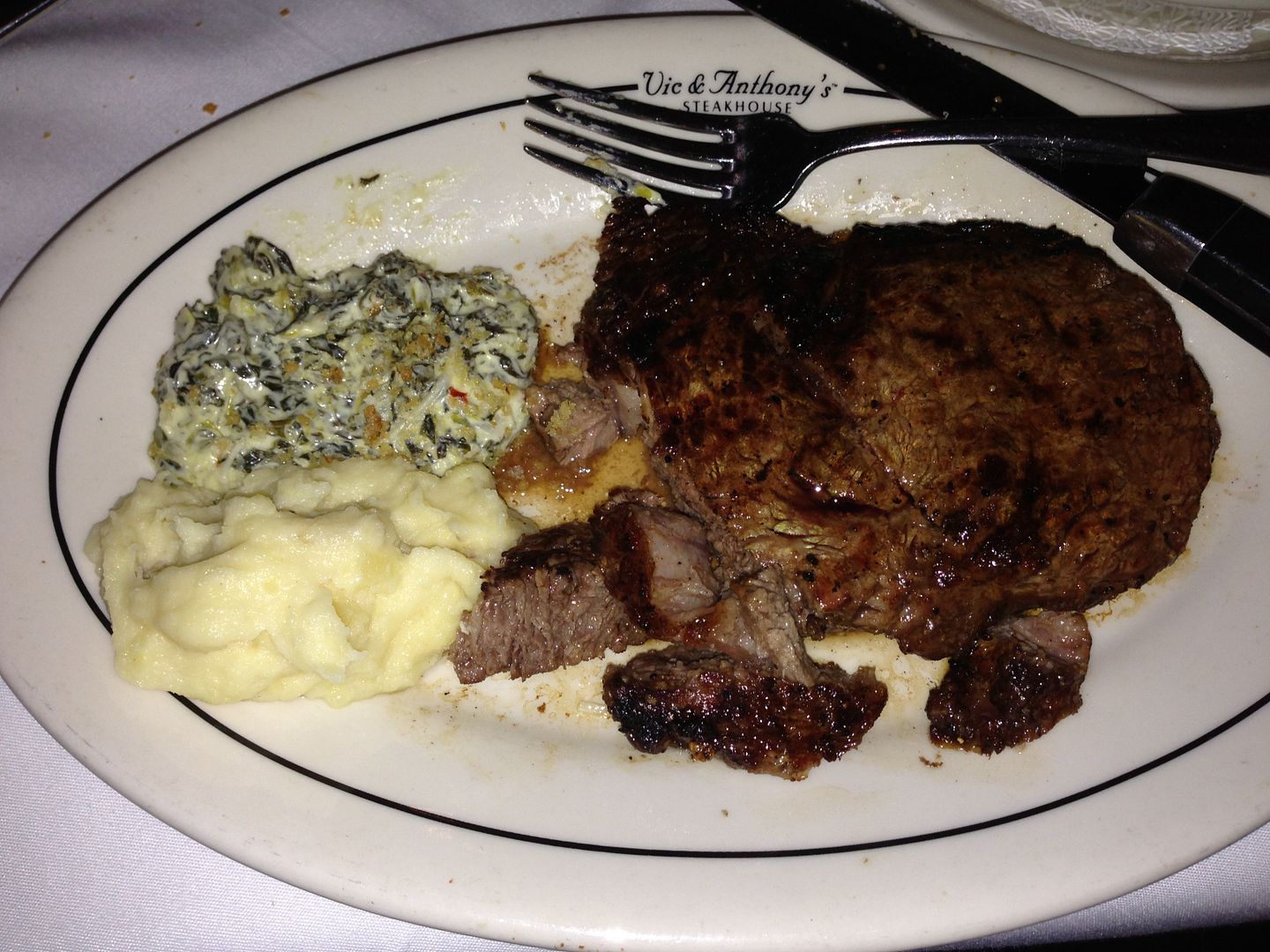 They also have amazing wine!
By the way, I was very fortunate and grateful to be treated to this wonderful dinner by another dealer friend who had just concluded a big deal and was celebrating.
Down the street from the hotel is a great grocery store that has a small wine section on the second floor, so we stopped by and picked up a couple bottles of wine for the show.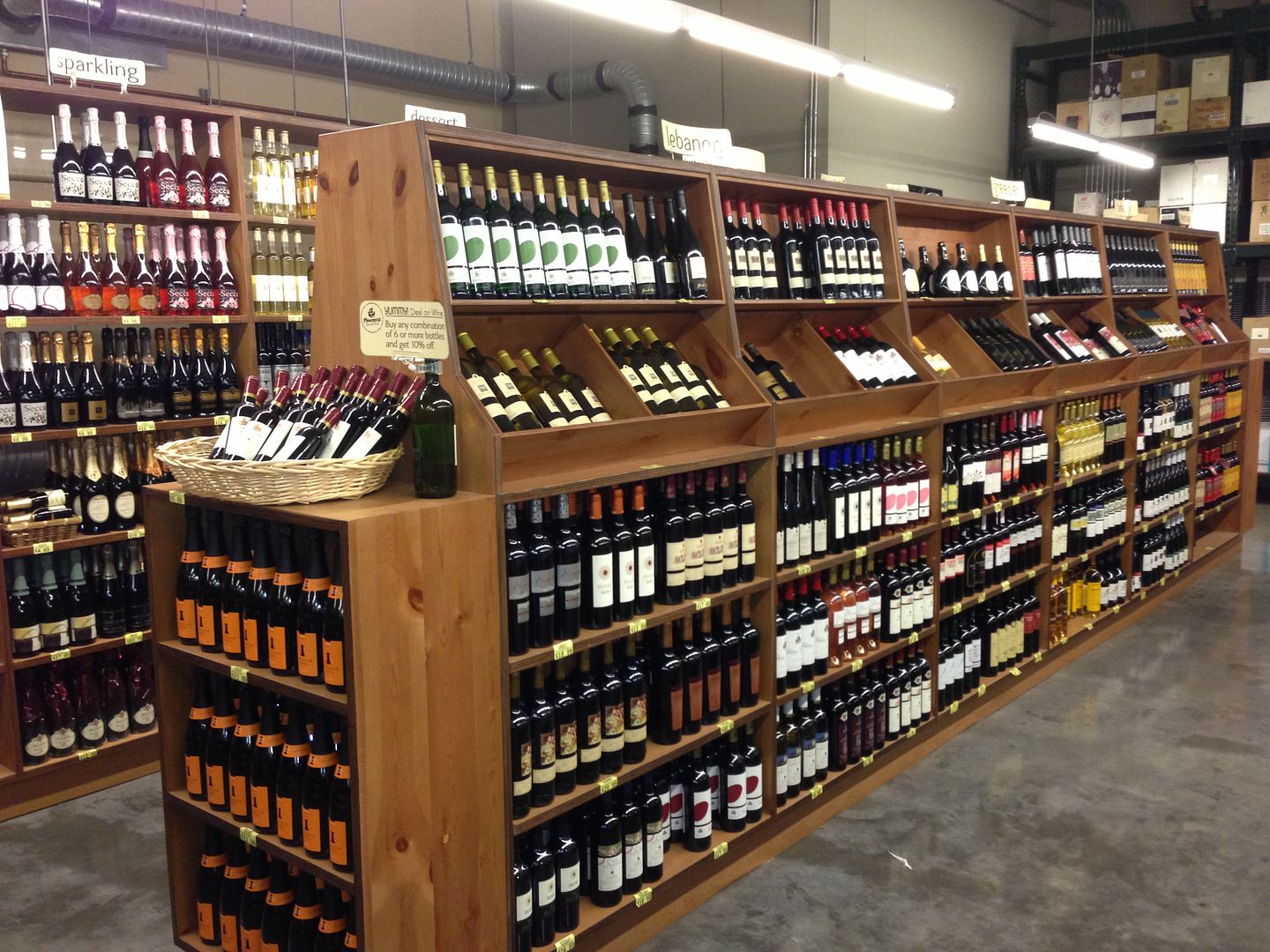 This is a picture of the lights and area right in front of the Hilton – it was very festively decorated.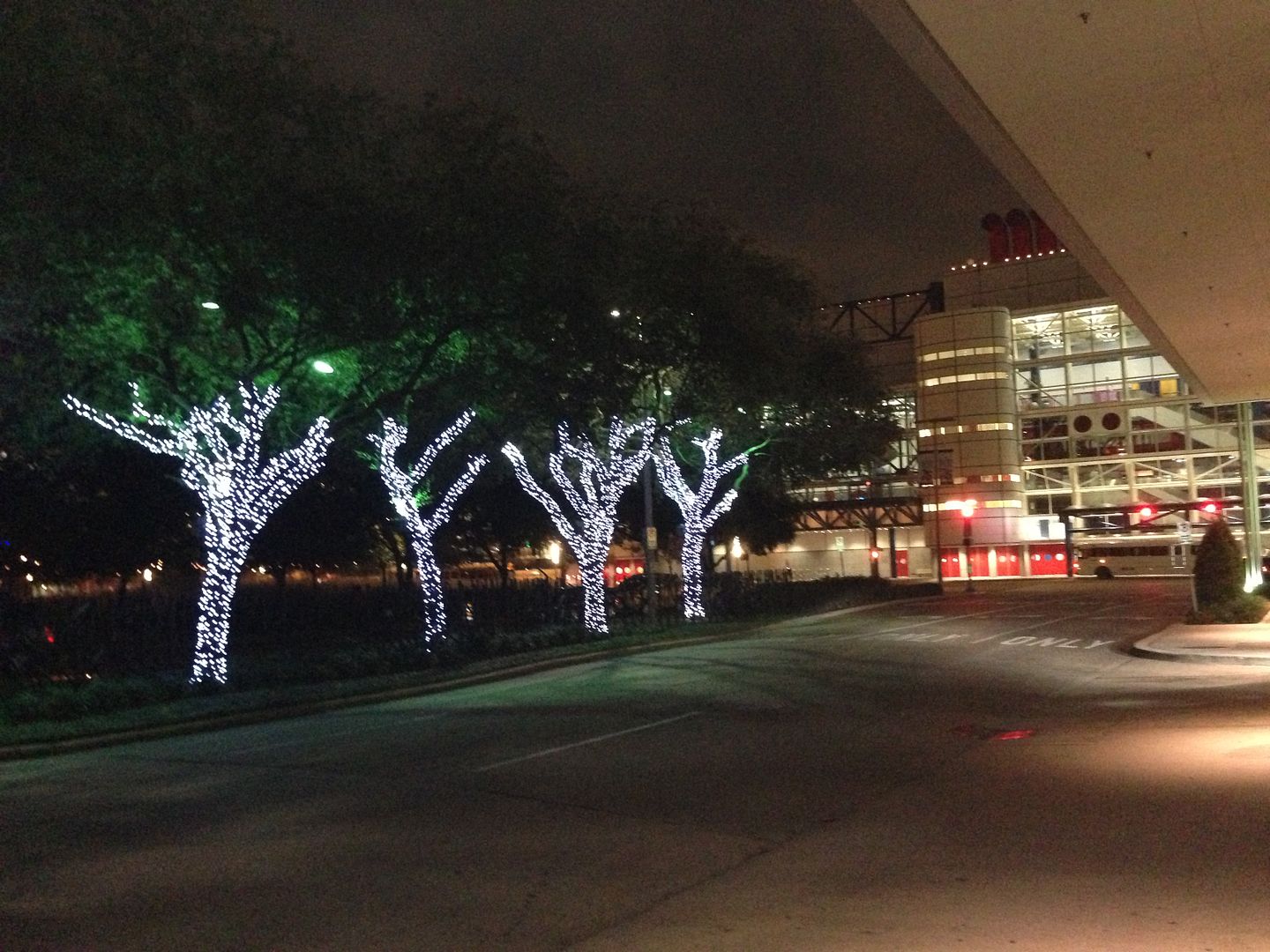 Friday started out pretty slow again, but soon picked up. I made quite a few sales, including my 1877 in PCGS AU55 and 1914-D in MS63 BN. But of course, I also bought quite a few nice copper pieces – I just can't resist pretty pennies!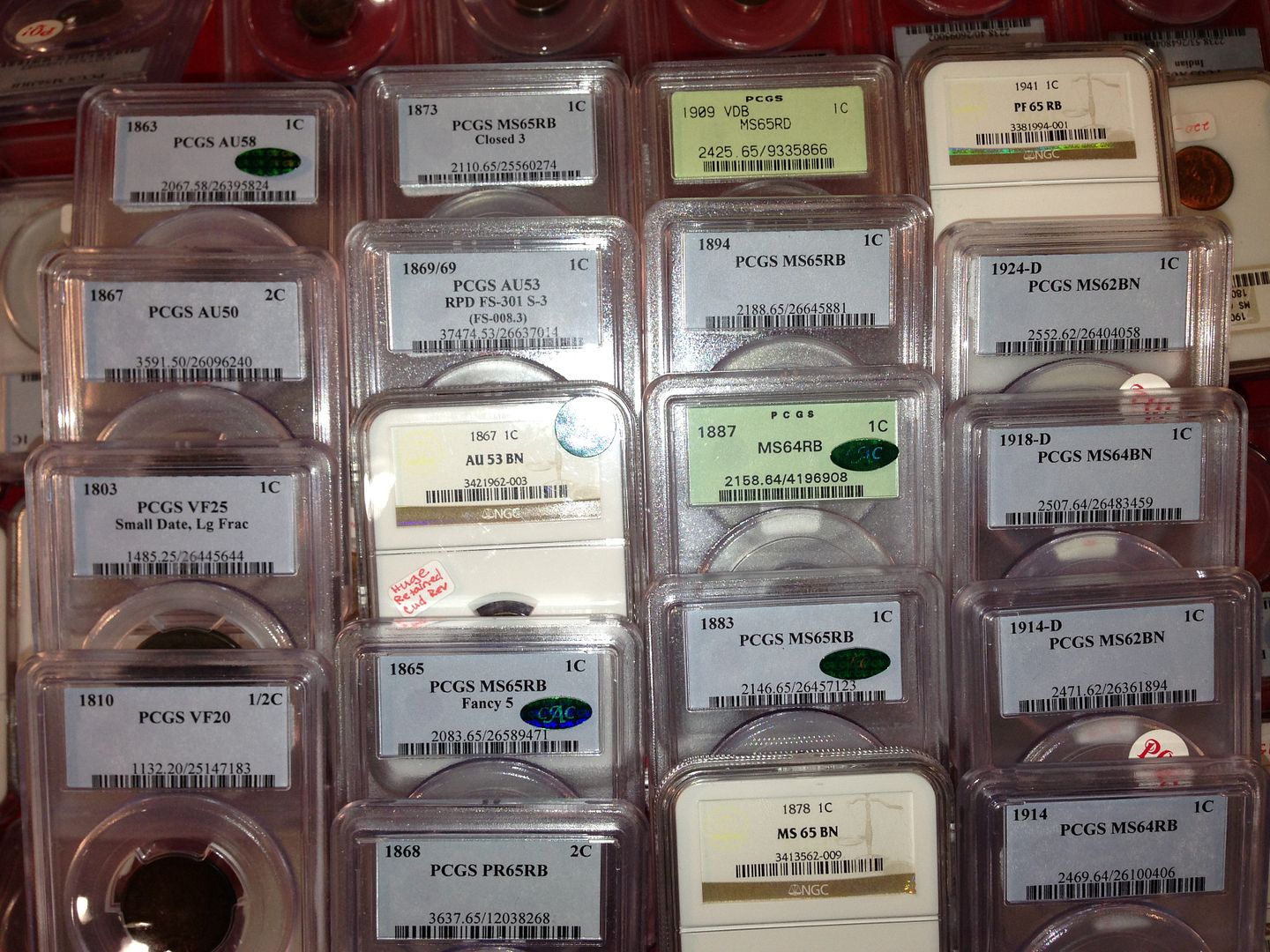 Here are some of the exhibits – as always, you can tell the exhibitors put a lot of work and effort into presenting their exhibits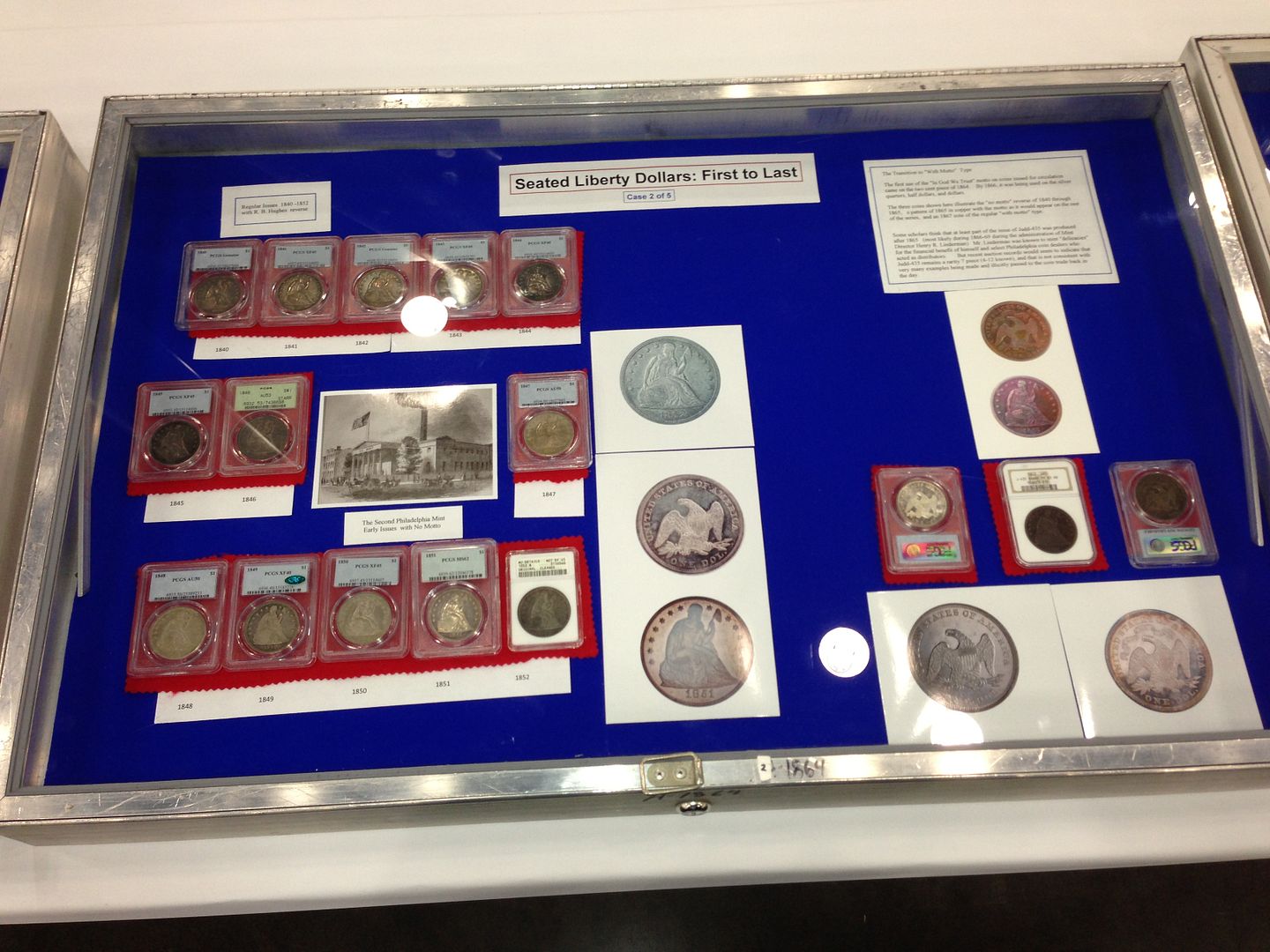 In the afternoon, I opened a couple of the bottles of wine. As I mentioned, I had bought two bottles at the store, then Al/HardTimes brought me the Texas wine, then Wei also brought me a nice bottle of Cab – when it rains it pours!! I opened Al's bottle and the Washington wine. My neighbors were friends of mine from Orange County and they had brought some cheese, crackers and olives. Soon, many of my dealer friends were at my table and I was having an impromptu wine and cheese party! It was a nice way to wind down Friday!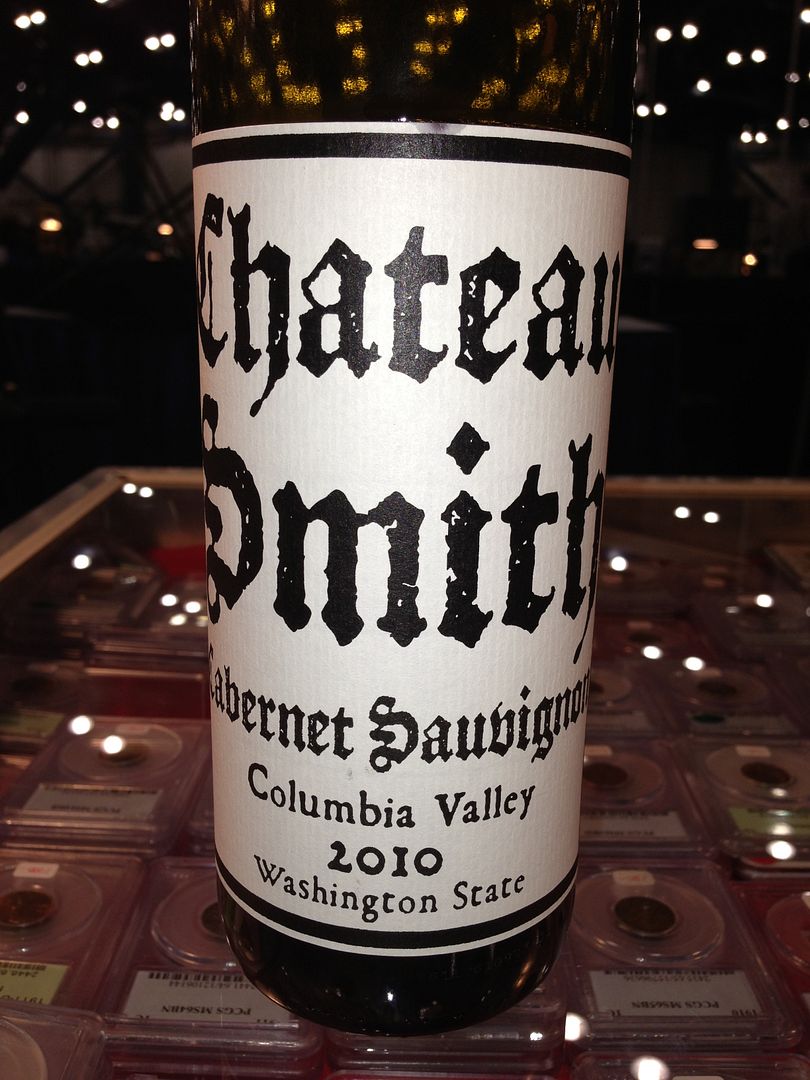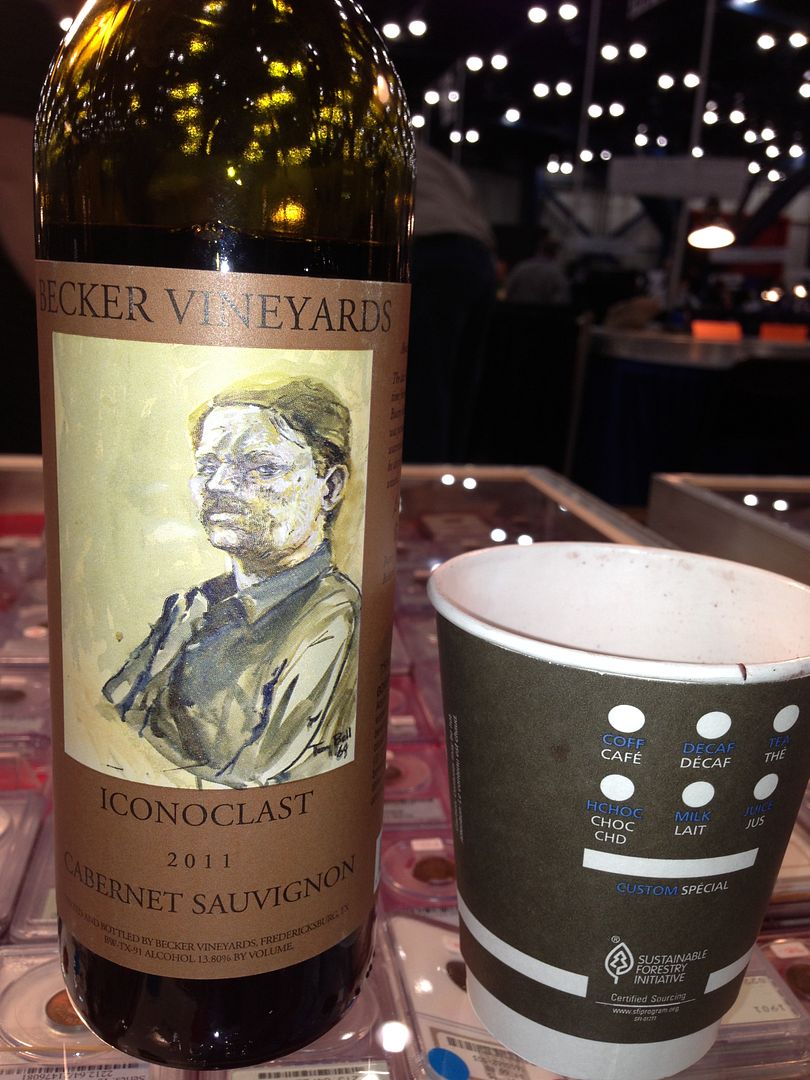 After the show on Friday a group of us headed out to El Tiempa Mexican restaurant for dinner. We had heard it had wonderful food and boy, were they right! Their list of fajitas alone was huge! One of the people in our group had quail fajitas which were served on this little hibachi grill right at the table. They also had some very tasty margaritas! I highly recommend this restaurant!!!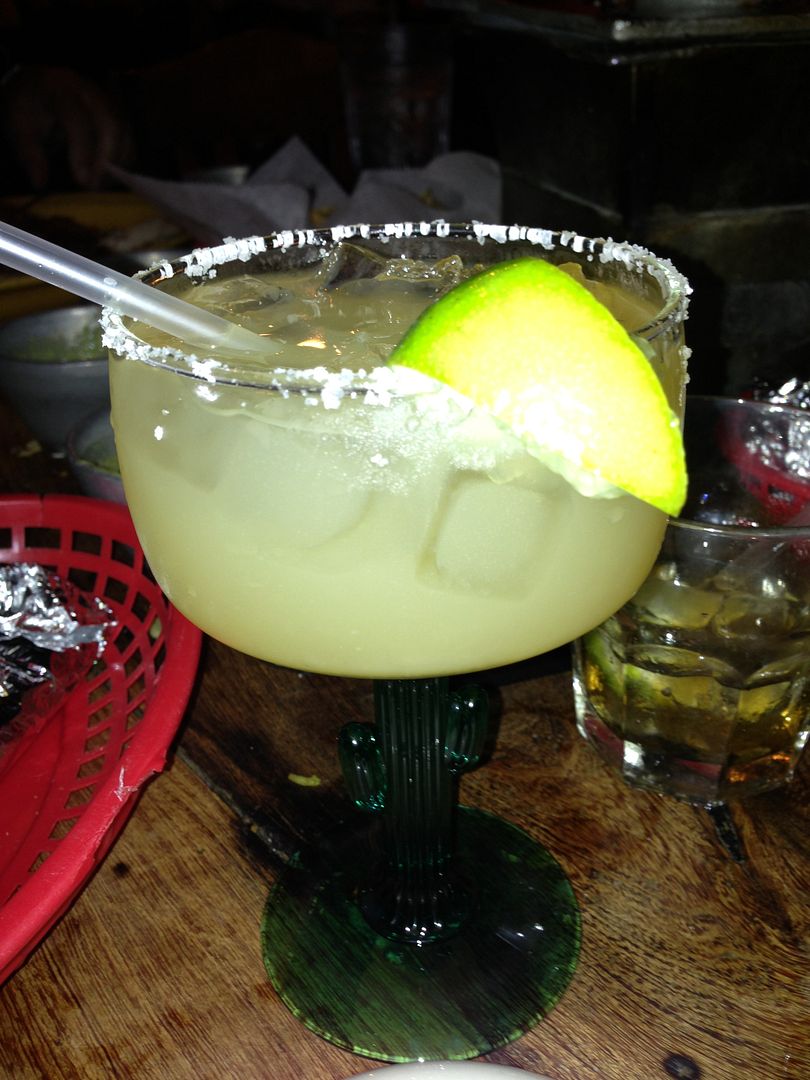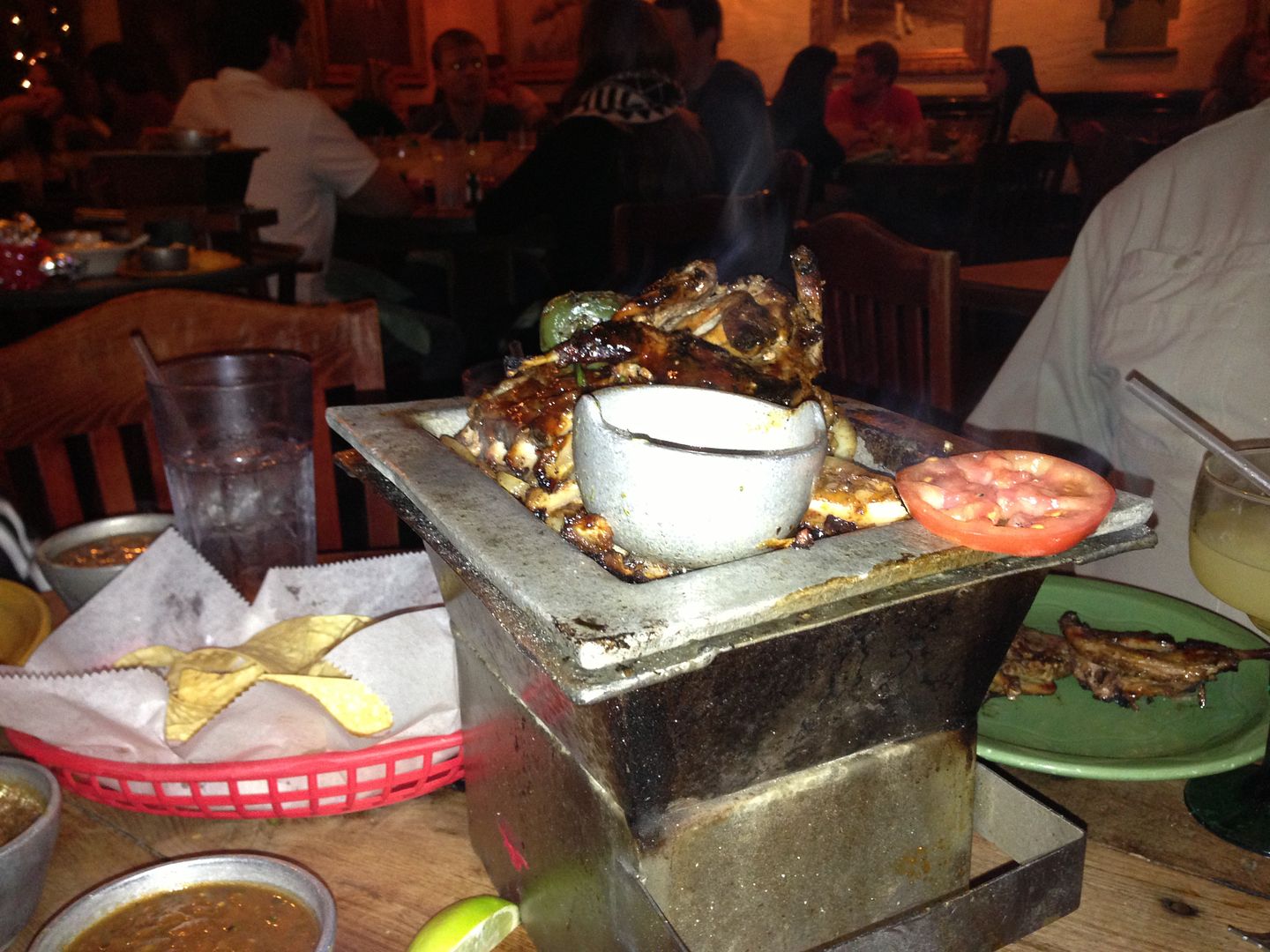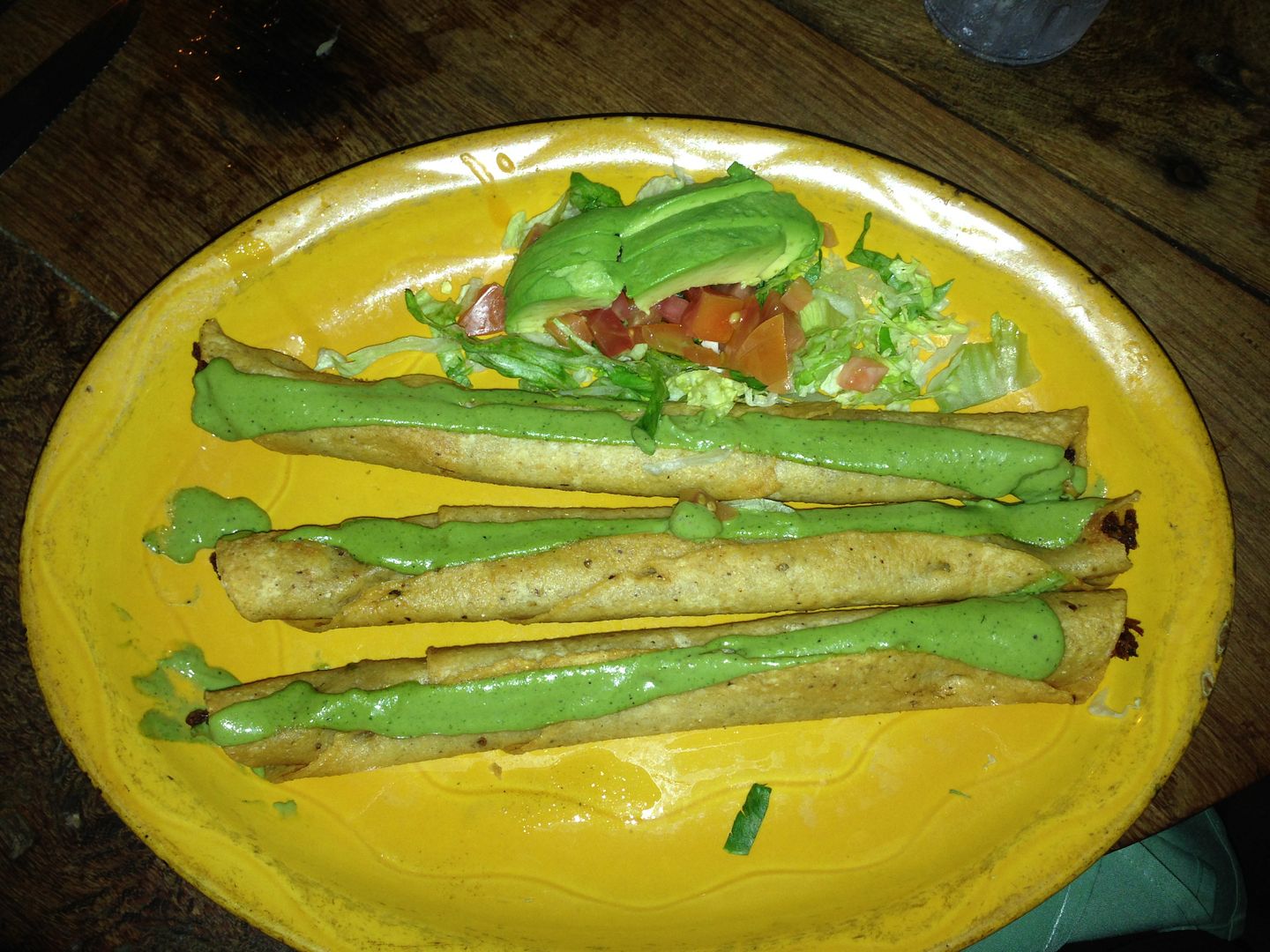 This is one of our party taking of picture of me taking a picture of him.
Saturday began very slowly as well but then business picked up. I did a fair amount of business before it was time to pack up and head home. As usual, the PCGS crew and I were on the same flight home, so they were very kind enough to let me ride to the airport with them.
It turned out that Wei's flight was around the same time as ours, so he hung out with us for a little while too.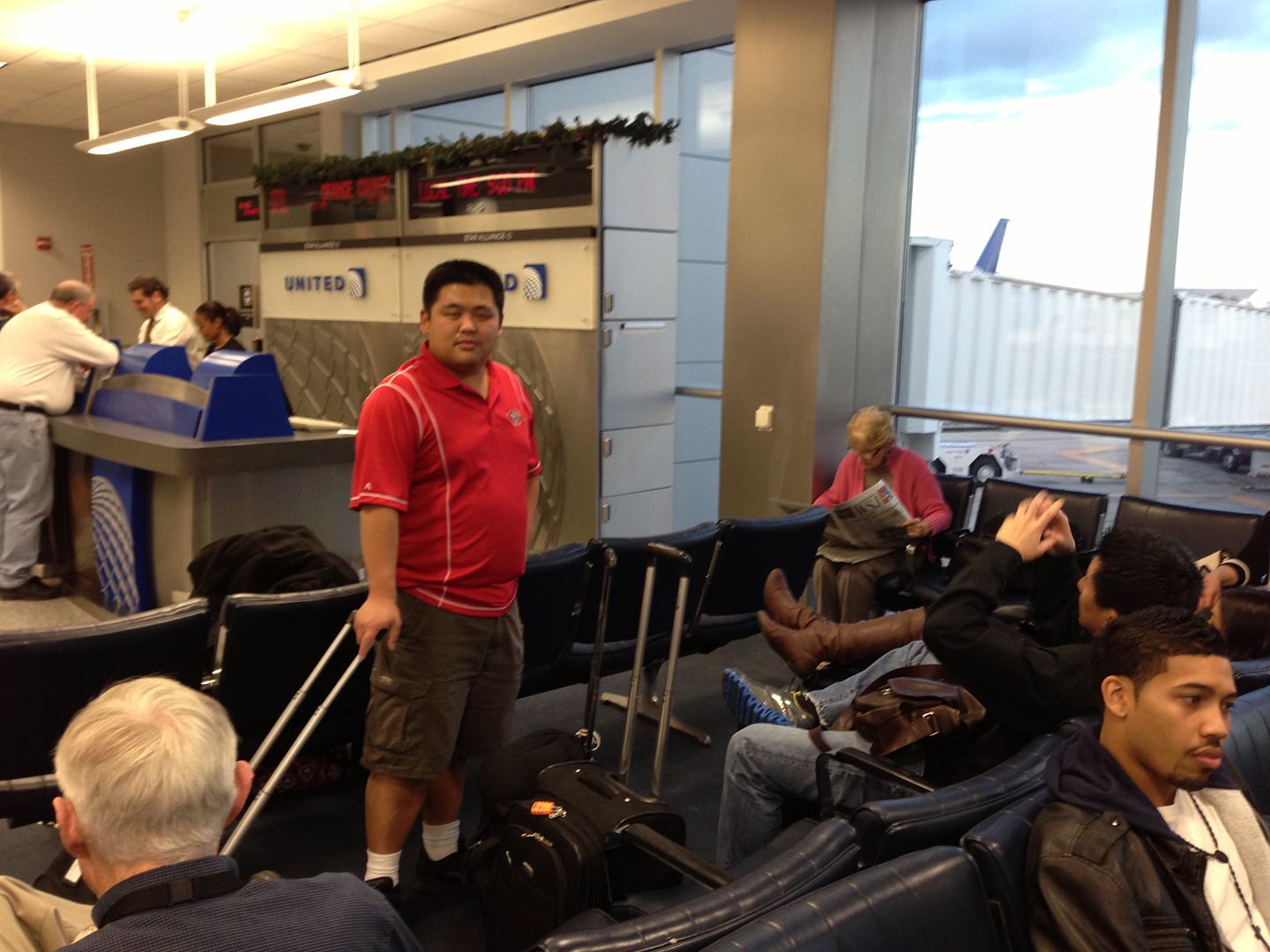 And this is a picture of one of the brand newly designed "plastic" Boeing 787 Deamliner airplanes that was passing by our gate
Here's a picture of the plane taken from their website
We boarded our flight and I quickly fell asleep. Soon we were getting ready to land. I took a few photos of Orange County just before we were told to turn off our electronic gadgets.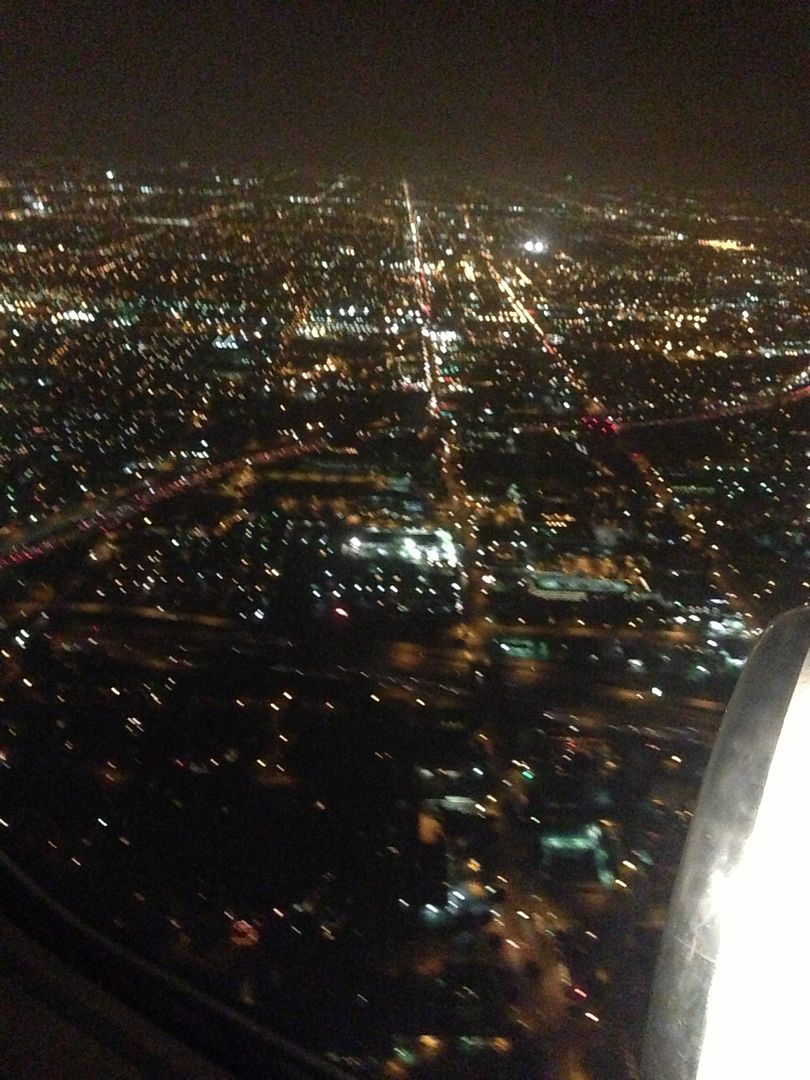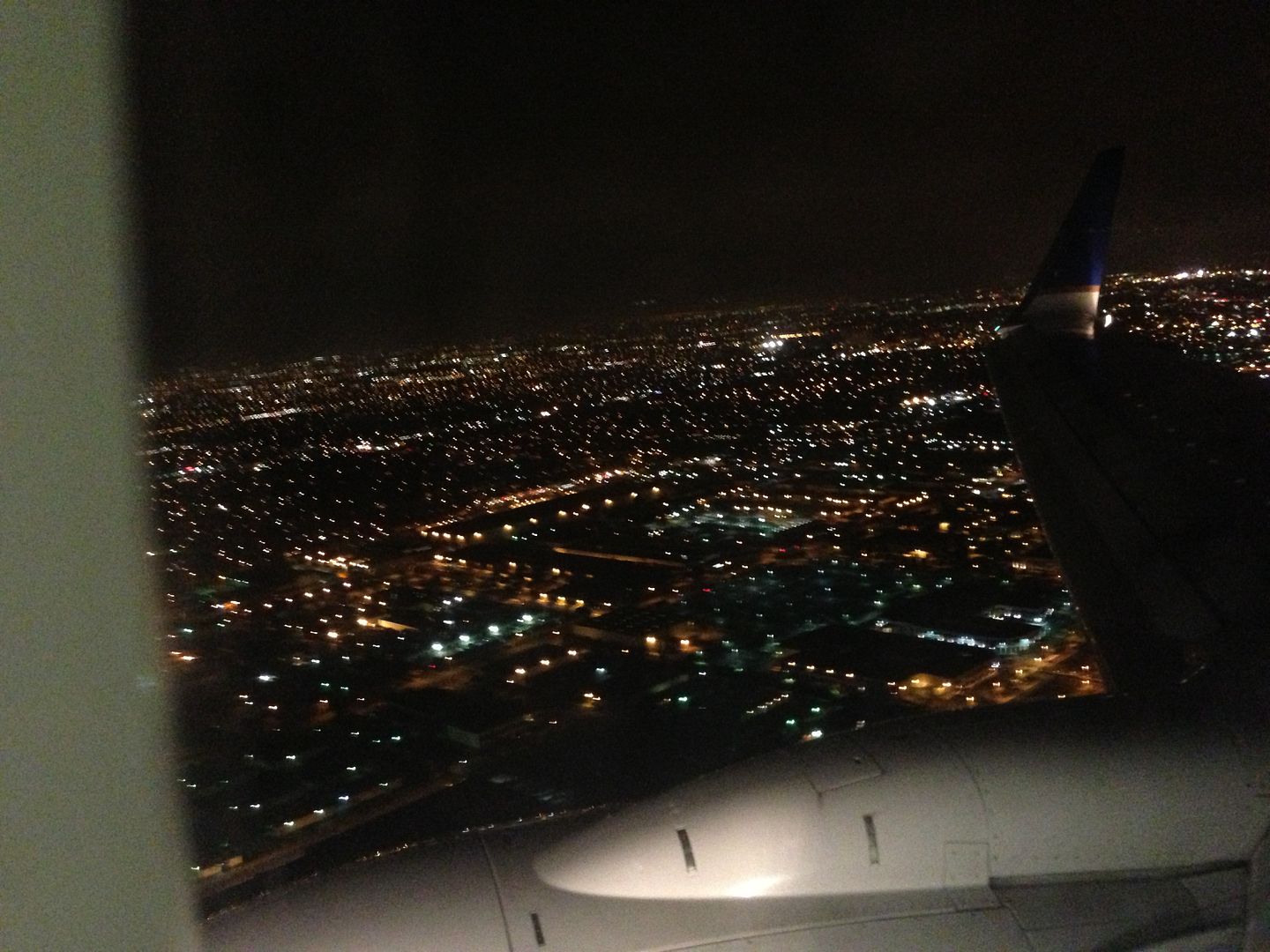 Overall, I'd say the show turned out pretty well. I spoke to a few dealers who all said, while the show started out slowly, they said they had a good show – some even said it was fantastic. While Carl, Claude and their whole crew do a fantastic job putting this show together, advertising, helping the dealers, etc., public-wise I don't think it draws quite the same quantity of public as Baltimore or even Long Beach, which for me are usually very active shows. But to me, I like the city, the people are very friendly, and I do well enough that I will keep it on my schedule.
Now I'm home relaxing with my hubby in front of a warm cozy fire in jammies and brand new kitty slippers!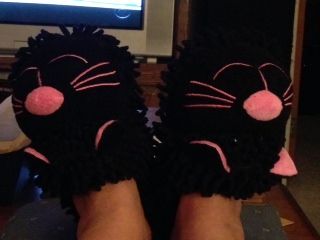 Next up, the Ontario show this weekend, then the PCGS show in Las Vegas, then I get to relax for a few weeks before I head off to FUN!!!
Charmy Harker - The Penny Lady®
President of Women in Numismatics
ThePennyLady.com