Home
›
Stamps Forum
SS Bremen item
STLNATS
Posts: 1,596
✭✭✭
A curious item from the whatzit box. Its a piece of script issued for use on the German liner Bremen. I'm not at all sure why they issued script rather than just using money, but perhaps someone else has come across this type of items and share with us? Thanks!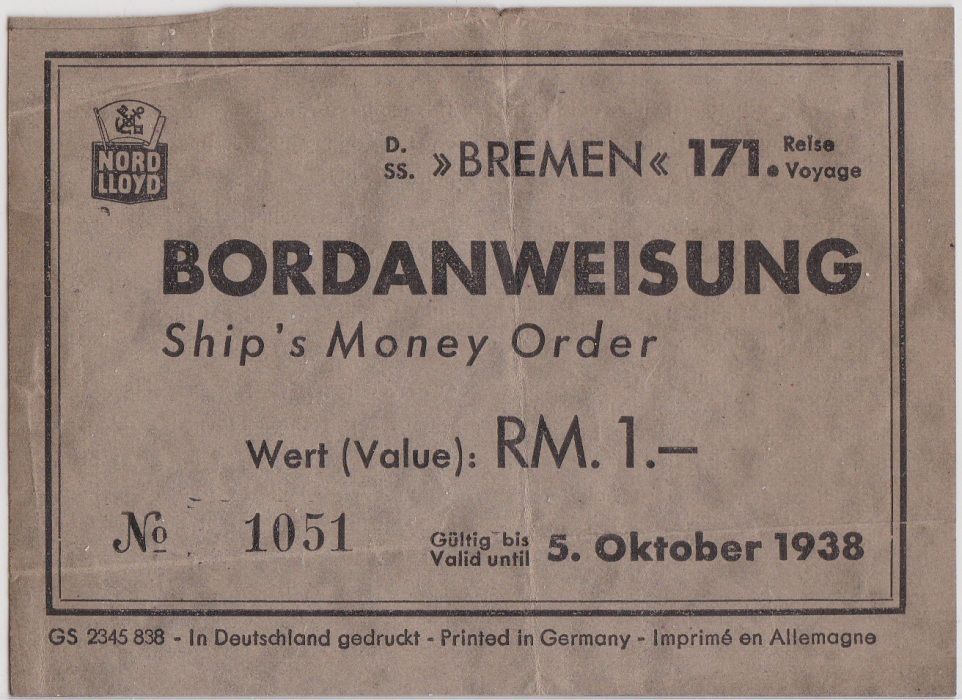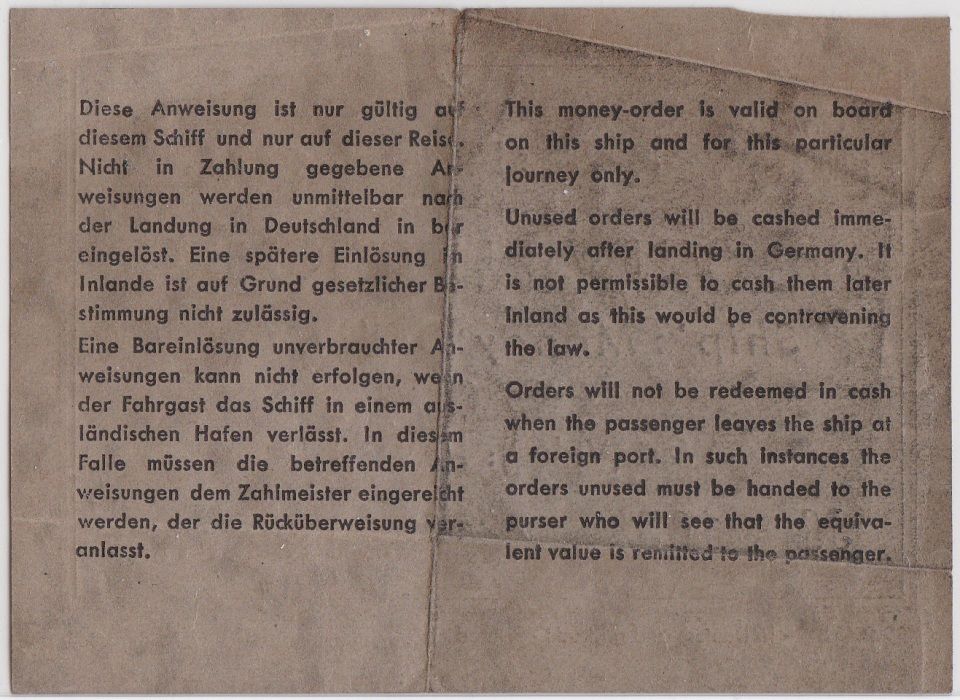 The Bremen and her sister ship Europa are well known to stamp collectors by the cacheted "catapult mail" produced during the first half of the 1930s. It was a gimmick to speed up trans oceanic airmail. When the ship came within a few hundred miles of land, mail would be loaded up into a seaplane that was catapulted off the ship. The service was discontinued in 1936 (I think) due to costs and more reliable/faster direct flights over the ocean. Many of these covers have great cachets and are popular to collect.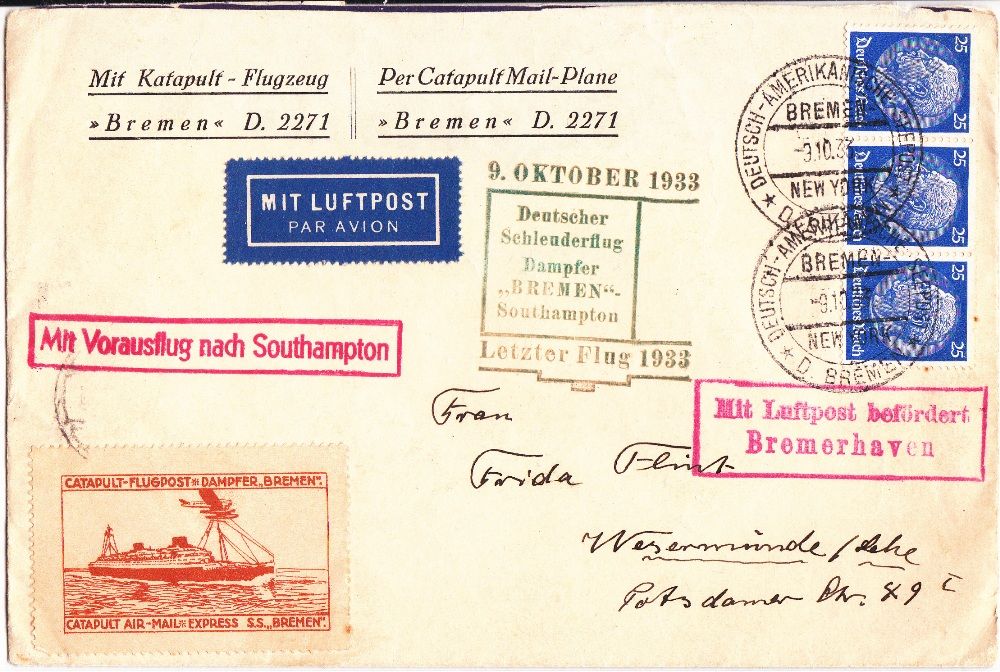 What fun!
Always interested in St Louis MO & IL metro area and Evansville IN national bank notes and Vatican/papal states coins and medals!