Home
›
U.S. Coin Forum
Charmy's 2012 SAN DIEGO COINARAMA SHOW REPORT w/lots of pics!!

ThePennyLady
Posts: 4,084
✭✭✭✭✭
The Coinarama is held once a year at the Scottish Rites Center in San Diego. Often, coincidentally, the show is held the same week as Comic-Con which usually means all the hotels charge double the normal rate, so I usually stay out at the Barona Resort and Casino since it is a little distance away from downtown and they always seem to have rooms available (not to mention, of course, I get to play some poker after the show!). Here are some photos of my room and the view of the golf course and surrounding mountains from my room.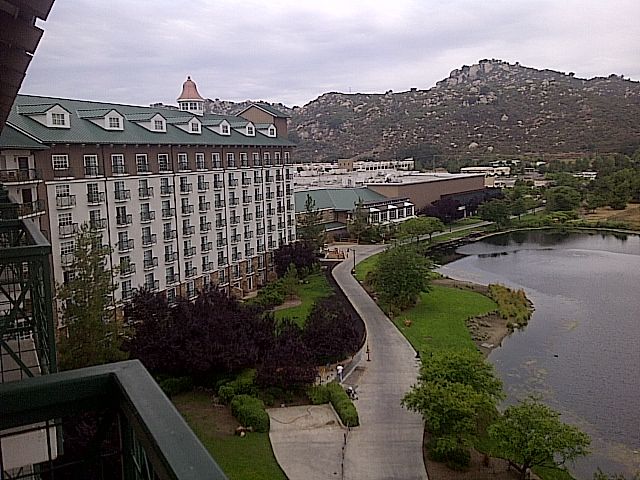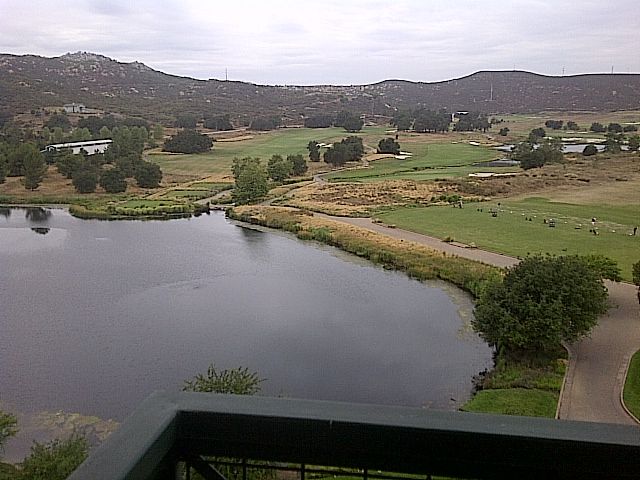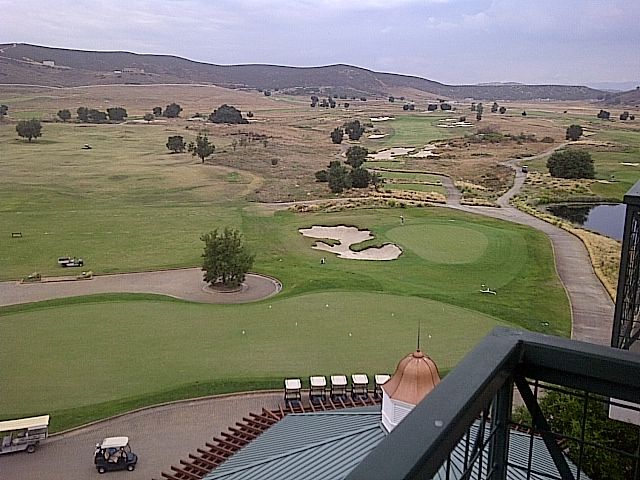 The Scottish Rites Center is located near Hotel Circle off the 8 and 805 freeways. The location is very easy to get to, the building is well maintained, and the bourse floor is large and roomy.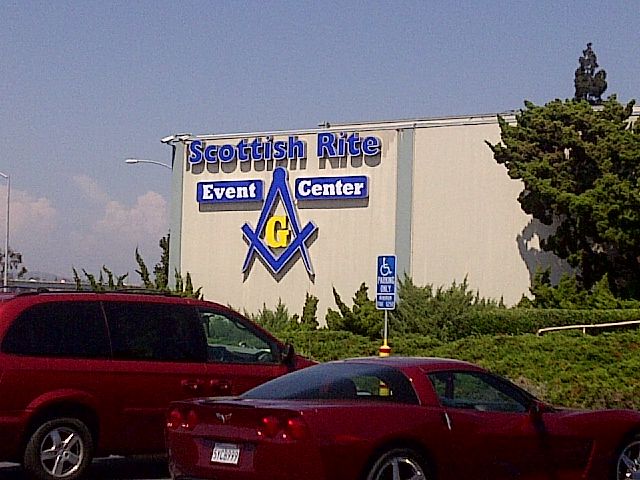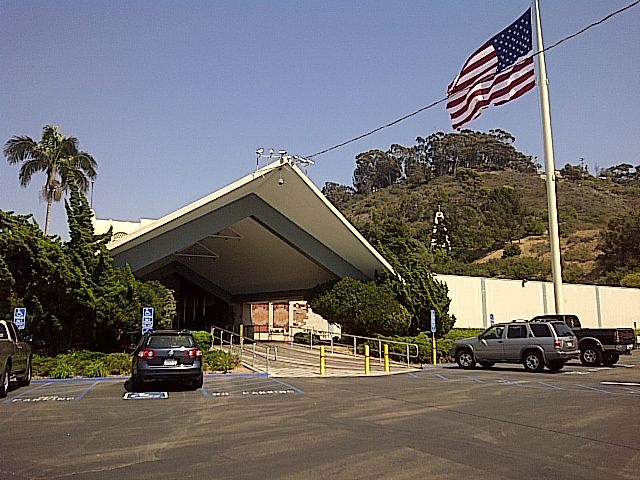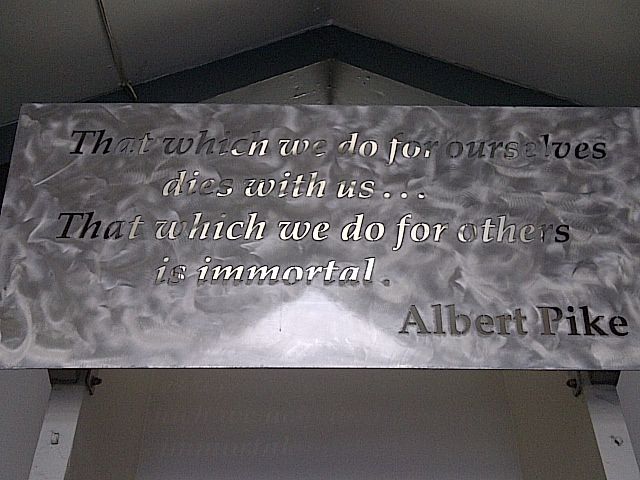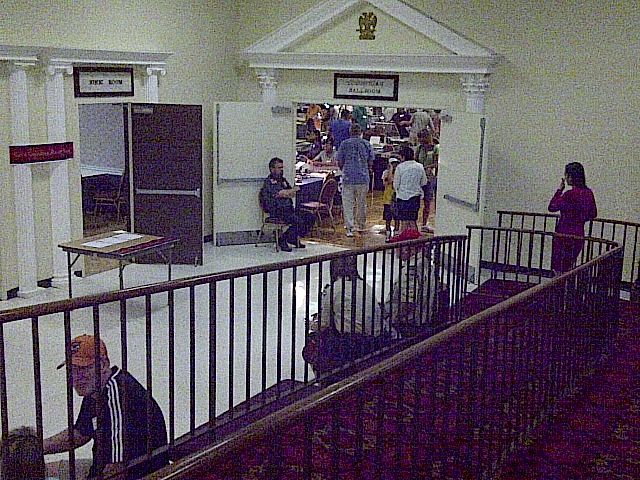 All the volunteers who work the show are very efficient and friendly!
Set up was Saturday morning and the show opened at 10am. People trickled in steadily and after a while the show had a nice buzz to it.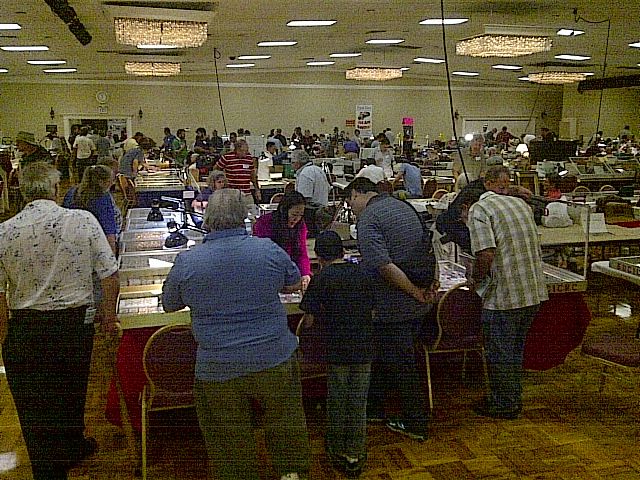 This picture was taken later in the afternoon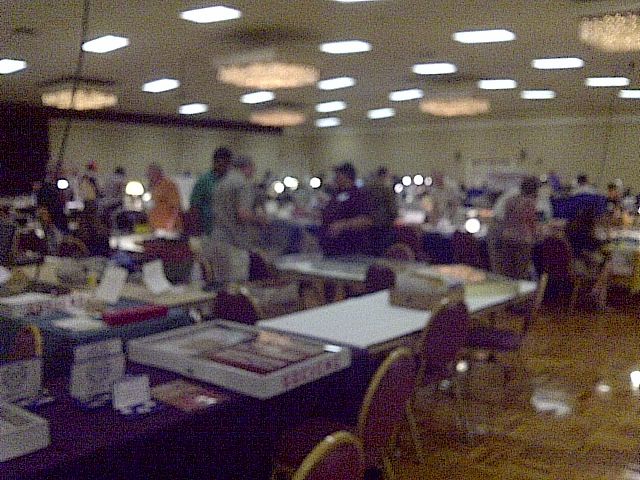 We were soon very busy showing coins, looking at customer's coins, answering their questions, etc. Luckily, my son Erik, who just returned from living in Italy, was able to help me out at this show.
Kay Lenker works tirelessly and does a heck of a job putting this show together.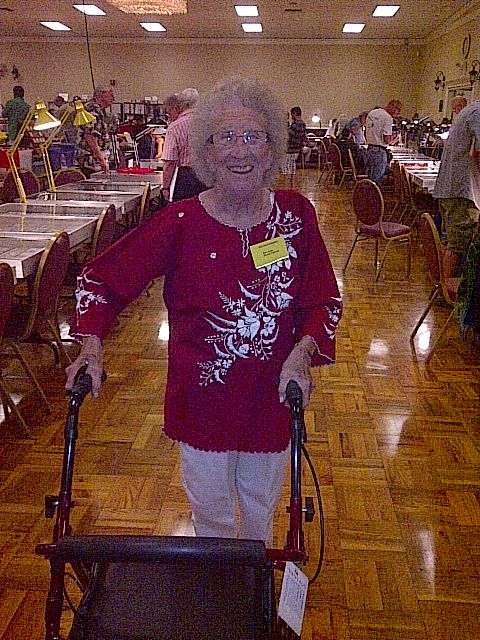 Chris/ErrosOnCoins was also set up at the show. He has some very cool and unusual errors in his case for sale.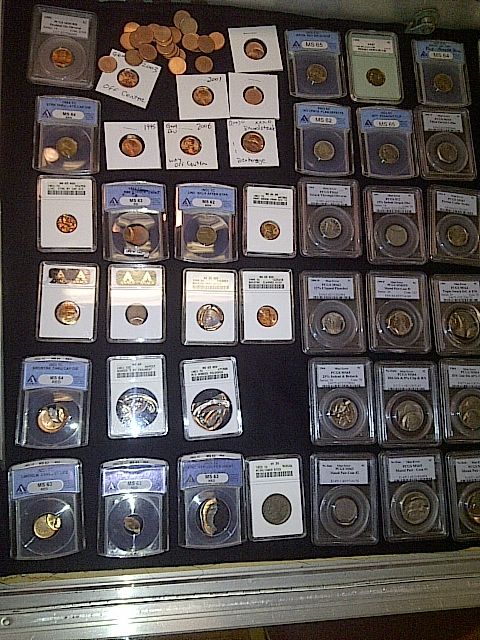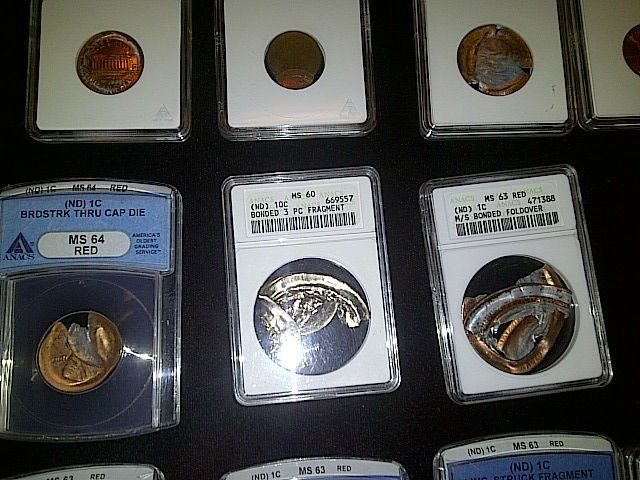 I even bought this neat off-center Indian cent from Chris.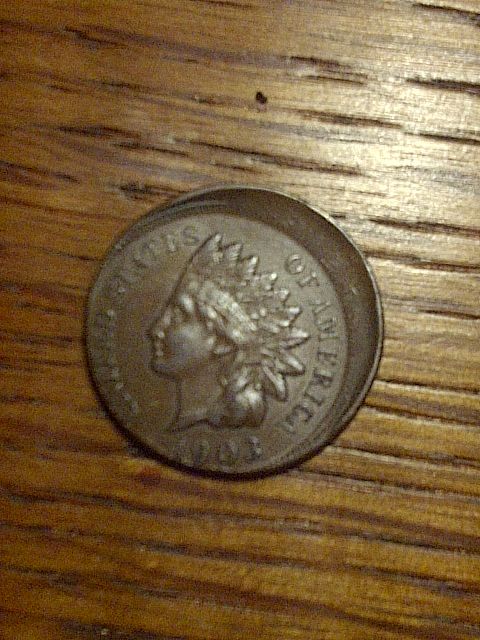 By mid-afternoon, things settled down a bit so I took a walk around the bourse. There were several very interesting exhibits on display.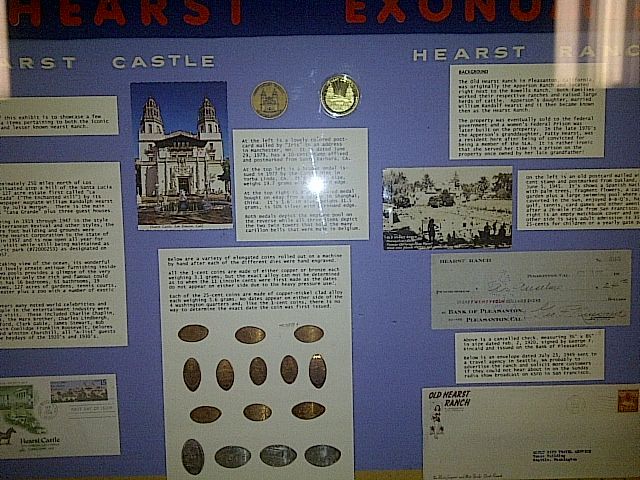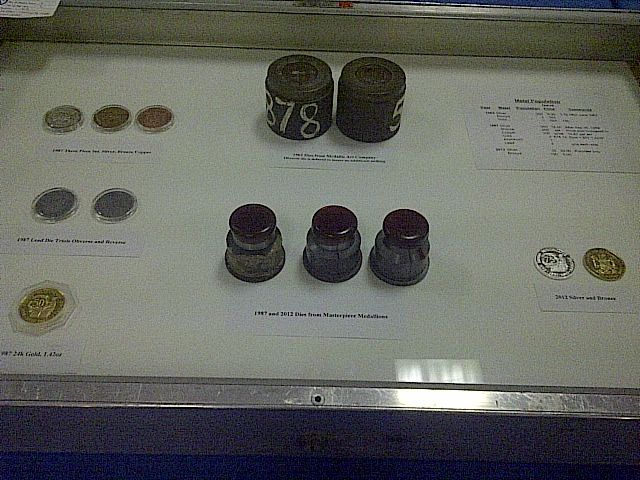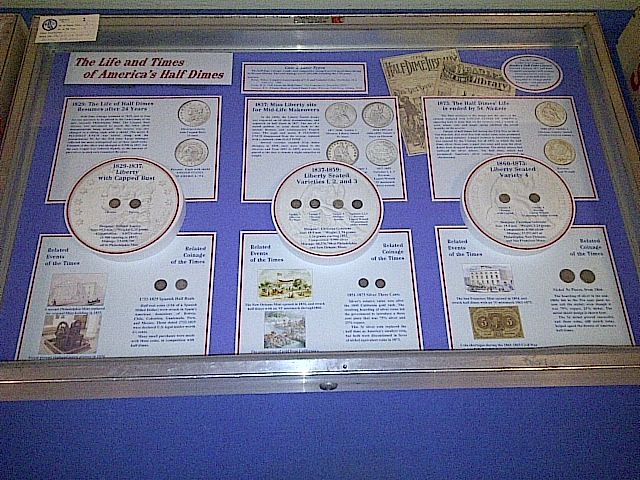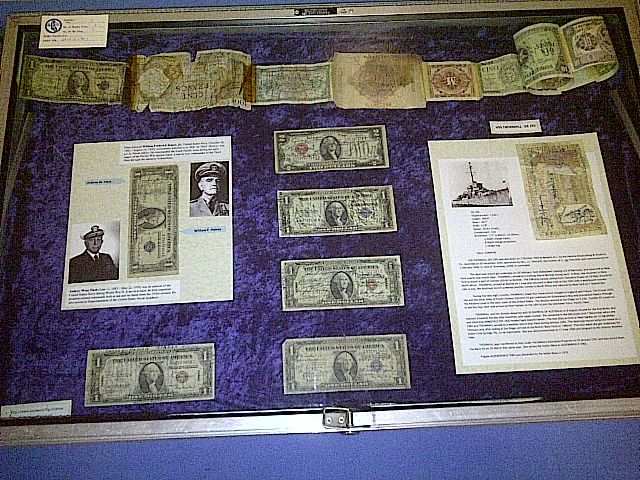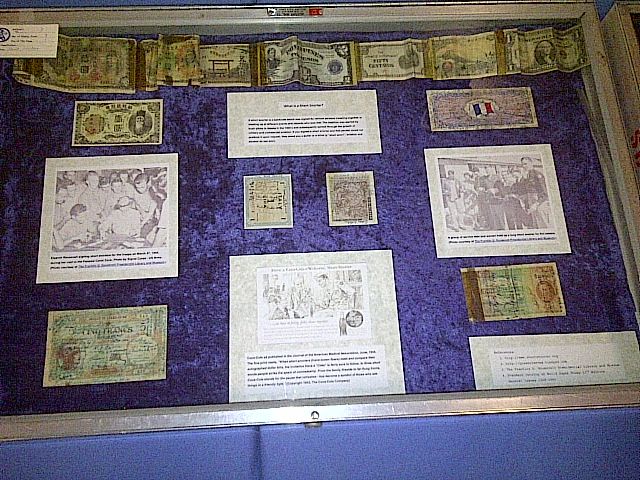 Here are some cute young numismatists working at the kids' table
They also had a huge scout workshop with over 50 scouts in attendance – they especially kept me busy as many of the scouts seemed very interested in pennies!
A couple weeks ago, I had gone winetasting with Erik and some good friends in Temecula Valley which is east of San Diego. I bought several bottles of some very good wine so I decided to bring a couple bottles with me. Here is one of the bottles which was very tasty!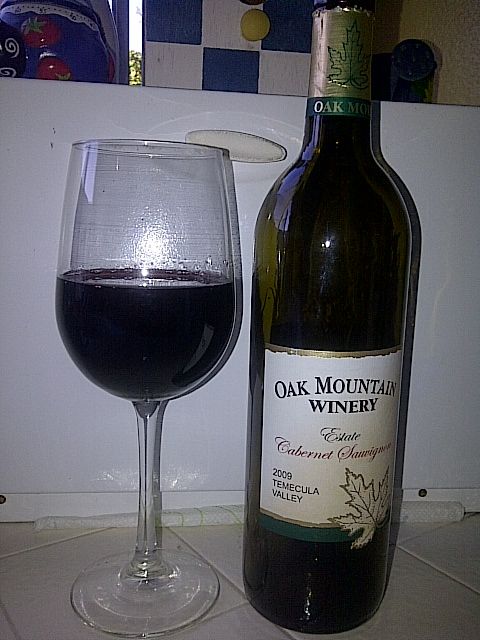 After the show on Saturday, my son and his girlfriend Darlene (who is from the San Diego area and was also helping me at the show) all met her parents for dinner at The Godfather Italian restaurant. It was a wonderful restaurant with fantastic food tucked back in a little strip mall in Claremont. The restaurant was already full so we ended up sitting at a nice table in the bar area. Our bartender/waiter was fabulous and offered some excellent entre suggestions.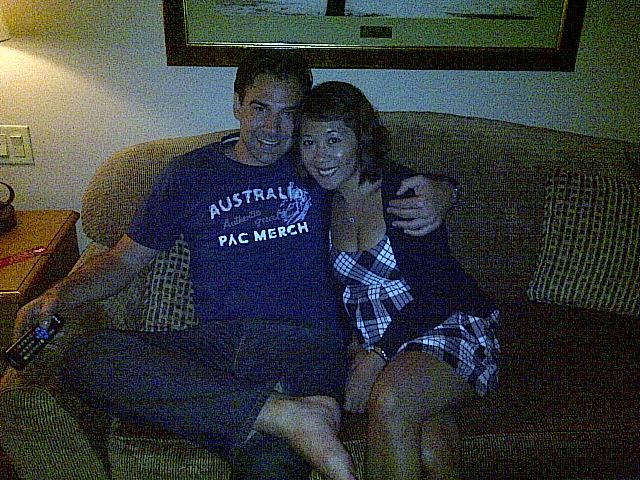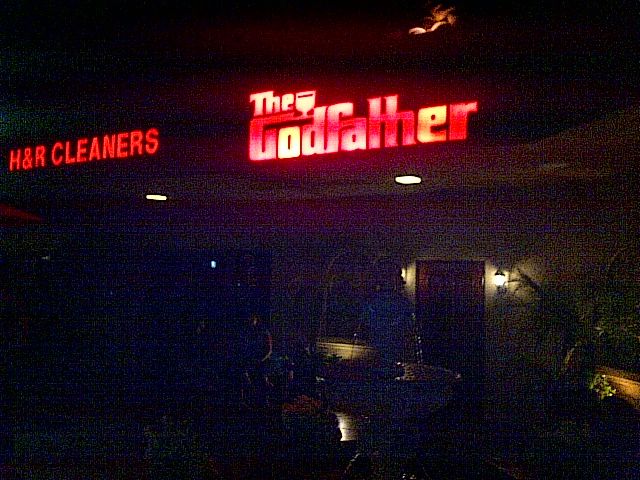 We then went back to Barona where I played Ultimate Texas Hold-Um out at the Black Jack table area. They have the state-of-the-art i-pads at many of the table games (including Ultimate Texas Hold-Um, 3-card poker and Black Jack)– they call them "Chipless" tables. You give the dealer your money, they enter the amount into a computer, which shows up as a credit on the i-pad type screen built into the table in front of each player. You then touch the picture of the chip denomination you want to bet, then touch the spot where you want to play (the betting or ante spot and/or bonus spot). Then after the cards are dealt, you touch the "check" or betting spot, depending on which game you're playing. When you win (or lose), the money is automatically added (or deducted) from your total. The computer knew every card that was dealt, including the dealer's cards, and would know who won or lost. It only took a hand or two to get used to it, then it was fantastic! I think this is probably how most games will eventually be played at casinos.
Here's a link to Baron'as website on "chipless" gaming:
Barona Chipless Gaming
On Sunday, the show, as usual, was much quieter with less public in attendance so we were a bit slow. But we still had a few sales, and then it was time to pack up and head for home. Unfortunately, on the way home I remembered that I left my beloved pillow (that I take with me almost everywhere) back at the hotel – darn it! So I called them to see if they had found it, and they said he would be happy to ship it to me – yipppeeeee! Now that is service!
So now I am getting ready for the Ontario show which starts on Thursday – so look for another report later this week!
Charmy Harker - The Penny Lady®
President of Women in Numismatics
ThePennyLady.com