Home
›
Trading Cards & Memorabilia Forum
1974 Laughlin Old-Time Black Stars: progress on upgrading to Finest Possible set (UPDATED)
paleocards
Posts: 916
✭✭✭✭
Updated: see my last post (8/27/2017)...
There was some interest in this odd-ball set when I posted images from my Nationals' submission a few weeks ago (particularly from ajw) so I thought I'd share what I know about these cards with the board. First of all, to give credit where it's due: much of this info comes from Brian Hodes, the proud owner of the #1 all-time and current-finest set.
In 1974, when R.G. Laughlin produced this obscure set as an homage to the largely unknown and still unappreciated stars of the Negro Leagues, only four (Paige, Gibson, Leonard & Bell) of the 36 players featured had been enshrined in baseball's Hall of Fame. But Laughlin's choice of players was remarkably prescient -- over the next 32 years 18 more of these ballplayers received the call to Cooperstown. In all, 22 of the 36 cards in this set depict HOFers. It can be reasonably argued that for at least 9 of these stars, their '74 Laughlin card is their true RC since they had no other baseball cards produced of them before this set! (See
Old Cardboard's HOF Rookie Cards page
). Below are scans of all 22 Laughlin HOFers, listed by induction year and "Rookie Card" notation, if appropriate. Enjoy!
Satchel Paige (HOF 1971) & Josh Gibson (HOF 1972)
Buck Leonard (HOF 1972;
Rookie Card
) & Cool Papa Bell (HOF 1974)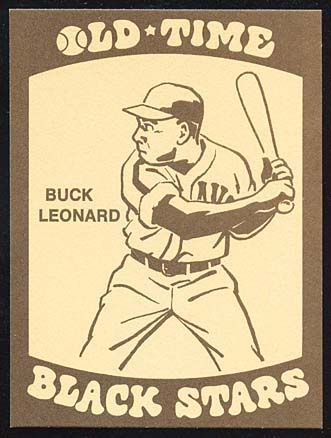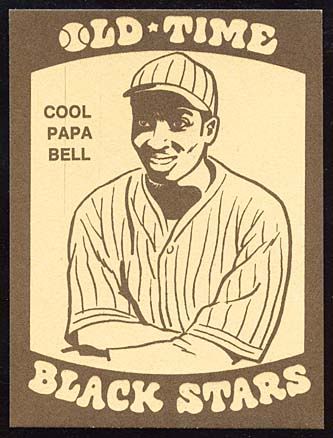 Judy Johnson (HOF 1975;
Rookie Card
) & Oscar Charleston (HOF 1976)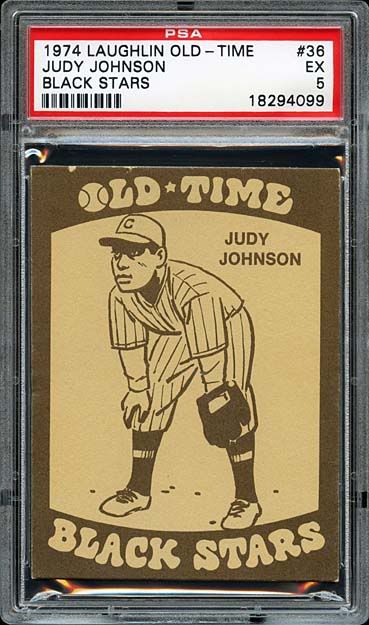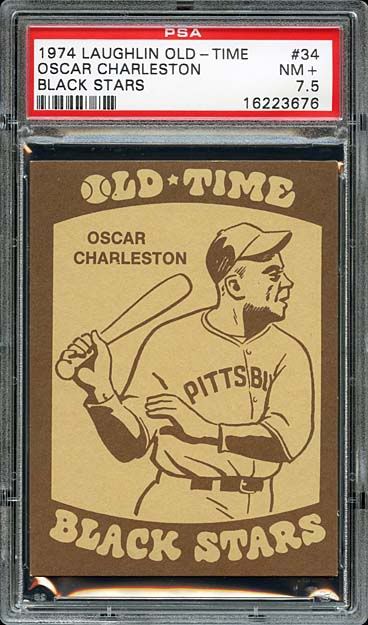 Martin Dihigo (HOF 1977) & John Henry "Pop" Lloyd (HOF 1977)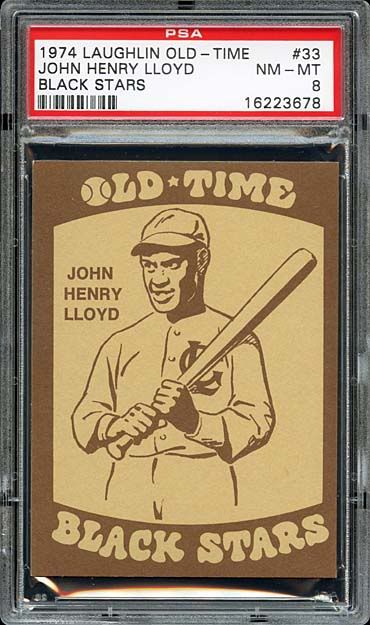 Ray Dandridge (HOF 1987) & Andrew "Rube" Foster (HOF 1996;
Rookie Card
)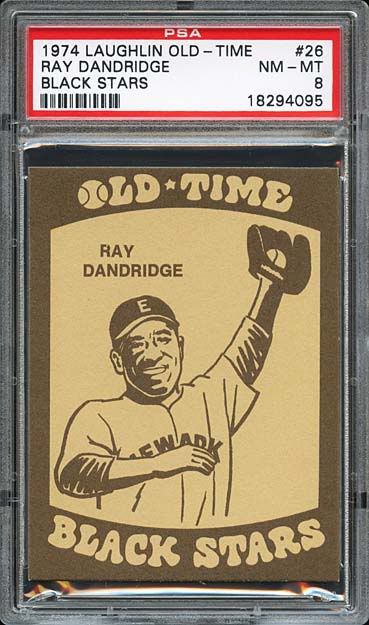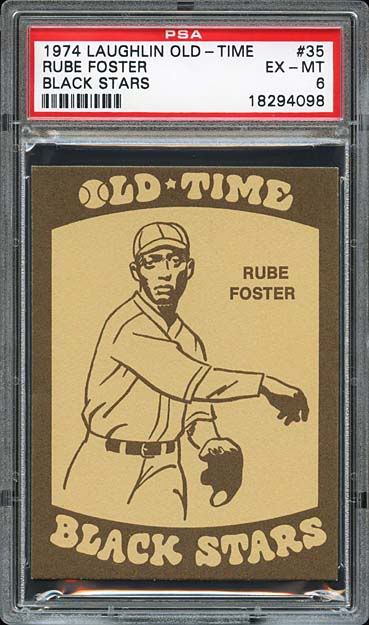 Bill Foster (HOF 1996) & Willie Wells (HOF 1997;
Rookie Card
)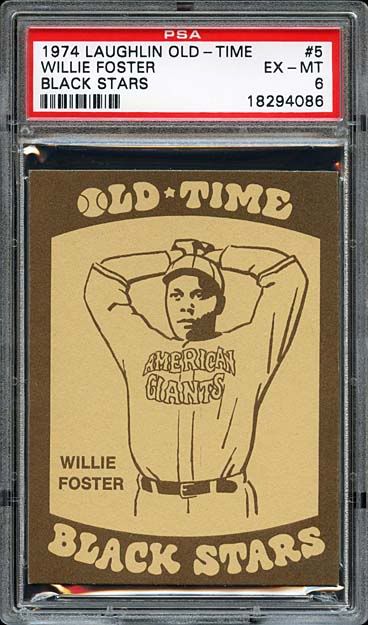 Wilbur "Bullet" Rogan (HOF 1998;
Rookie Card
) & "Smoky Joe" Williams (HOF 1999;
Rookie Card
)
Frank Grant (HOF 2006;
Rookie Card
) & Pete Hill (HOF 2006)
Biz Mackey (HOF 2006) & Jose "Joe" Mendez (HOF 2006)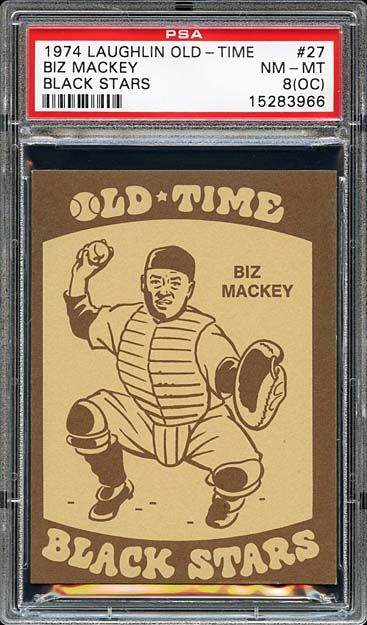 Louis Santop (HOF 2006;
Rookie Card
) & George "Mule" Suttles (HOF 2006;
Rookie Card
)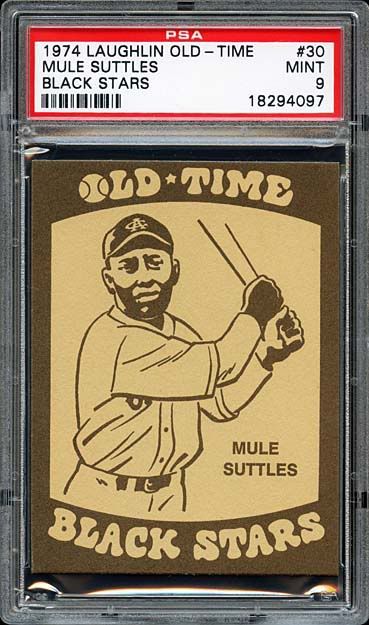 Cristobal Torriente (HOF 2006) & Jud Wilson (HOF 2006)