Home
›
Ghost Town I detected.
metaldetectinghound
Posts: 219
✭✭✭
Helvetia: One of Arizona's Forgotten Ghost Towns
It has been almost a year since I last posted here. Also, it has been nearly that long since I have had a chance to metal detect. I turned 75 years old in February and I don't get out like I use too. Further, we relocated to Southern Arizona in November of last year. I will admit, for the first time I can ever remember, I actually enjoyed this past Winter. On January 31st, 2009, my wife fell and broke the femur bone in her right leg just below her hip. Soooooo, I have been chief nurse, cook, bottle washer, laundry maid, vacuum sweeper guy, grocery shopping go-fer along with many other chores I wasn't expecting. My wife has made great improvement and she should be walking slowly in another 5-6 weeks.
A friend suggested I take a break and go up in the Coronado National Forest with him to "Look around and see what we could find." We found the Ghost Town named Helvetia, Arizona. Today the buildings, which once included saloons, a post office and smelter, are marked only by piles of adobe silently migrating back into the soil. There are, a few rotting timbers that have been overlooked by vandals. Since most of the miners called a tent home, little remains of the bustling southern Arizona metropolis that once boasted a population that peaked at 300.
Although we didn't find a cache of old coins, we did manage to find a few modern coins like those flaky zinc cents and clad dimes. My friend did find a 1963 Ben Franklin half dollar. The reward of metal detecting is not always what you find. The simple fact that we were detecting an area that was alive with people back in the 1880's was in and of itself, very gratifying. Let your mind wonder and guess what might be hidden out there. Thanks for letting me tell you about "Ghost Town" detecting. The metaldetecting hound.
Here you can see what's left of a adobe house that is slowly turning back into the earth.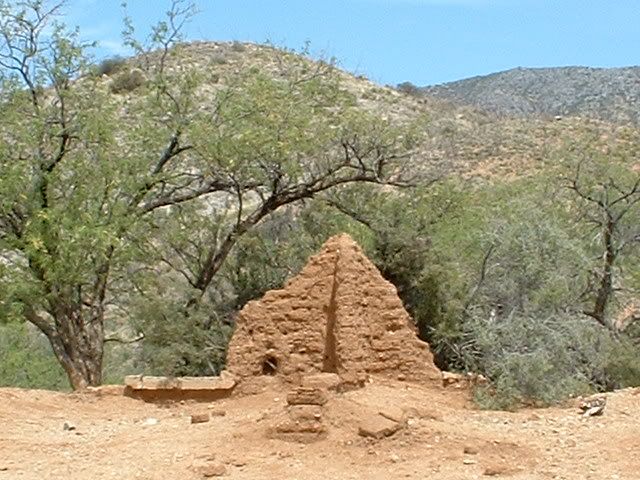 This is a rock and adobe foundation from another deteriorating building.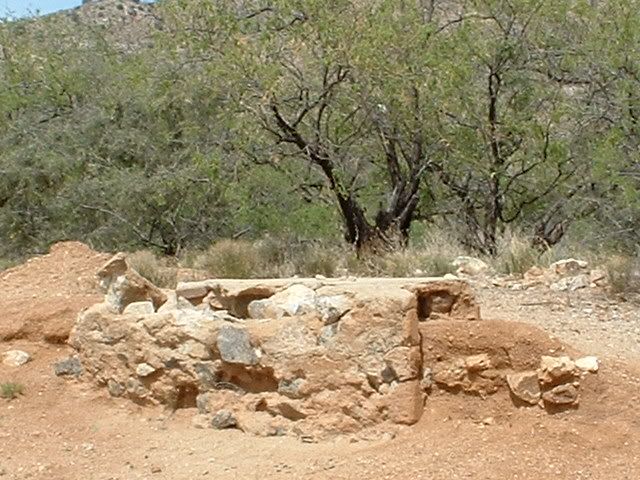 One of the little critters who lives there looking for a handout.
This is an old rock house that was built in the late 1890's. It is still used occasionally by the current owner.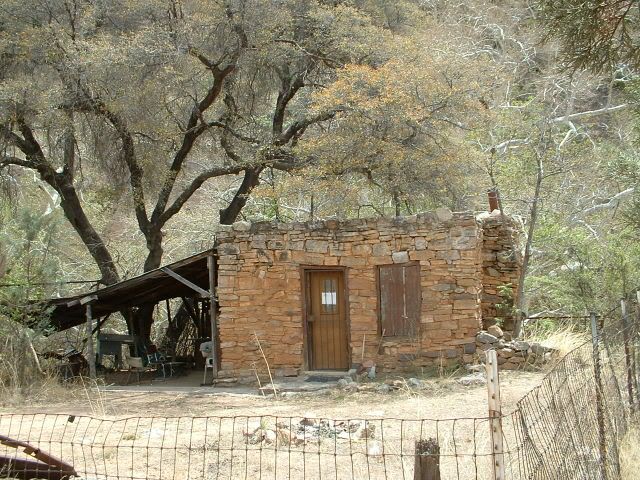 The sign on the door clearly states to keep out.