Home
›
Sports Talk
Which NFL team had the greatest defensive season in the 1970's.
4for4
Posts: 676
✭✭✭
I became interested in this because of all the Steel Curtain worship that takes place here.
From 1970 through 1981 the Eagles had the same fewest ppg seasons like the Curtain.
Miami and Minnesota and LA as well.
Yes, the Falcons had the best in the 70's.
I think it's time everyone understands our defense was good, but not always.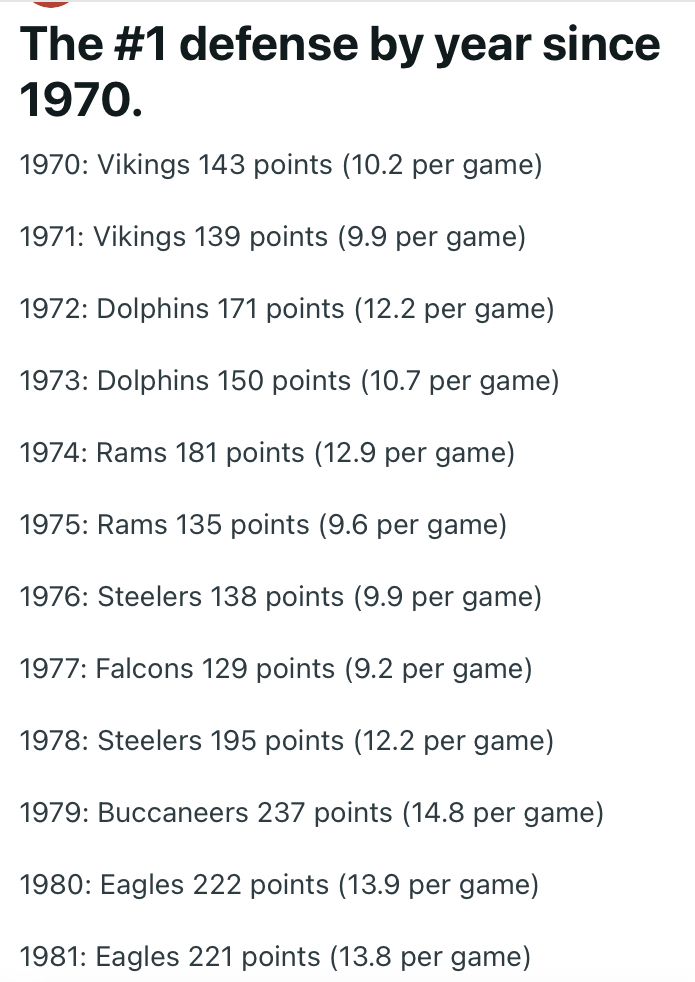 Forum members on ignore
Erba - coolstanley-dallasactuary-SDsportsfan
daltex