Home
›
Sports Talk
OT question for the masses: Have you ever been to a Buc-ee's before?
galaxy27
Posts: 6,623
✭✭✭✭✭
if you have not, and you ever migrate south for any reason whatsoever, you must locate one and go. it's an experience unlike any other. there are many locations here in Texas, but they are metastasizing and at some point in the future that beaver will take over the entire country.
if you have no clue, they are gargantuan travel centers. when you go inside you can easily make a half hour vanish, and it's virtually impossible to walk out without dropping some coin. if you need fuel, you're in luck because each one has about 456838092567820546782943067582906789027650228493567 gas pumps. if you are hungry or thirsty, that will quickly be taken care of because your options are endless. and make sure you visit the restrooms even if you don't have to go -- they are so clean you could eat off the floor.
i found a youtube clip of a New Yorker visiting one for the first time (the Katy location right outside of Houston......i've been there many times myself), and the dude had an implosion between his ears 😂. and believe it or not, there are locations LARGER than the one in this video.
nudge this toward the top of your bucket list and thank me later!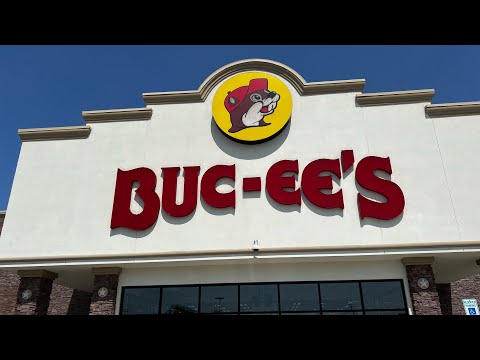 https://www.youtube.com/watch?v=5hKHN6sjG88