Home
›
Buy, Sell, & Trade - U.S. Coins
[WTS] BU Roosevelt Dime Rolls, 1864 Seated Liberty 25c, Uncut Dollar Sheet, Facsimile Confederate
MJ1927
Posts: 157
✭✭✭
Willing to hear sensible offers on the following lots if you think my prices are way off base. Prices include shipping! I accept Venmo and PayPal F&F (add fees if paying using goods and services option), thanks!
PROOF!
Lot 1: Raw 1864 Seated Liberty Quarter $240
SCARCE DATE seated liberty quarter, nice example, VF-details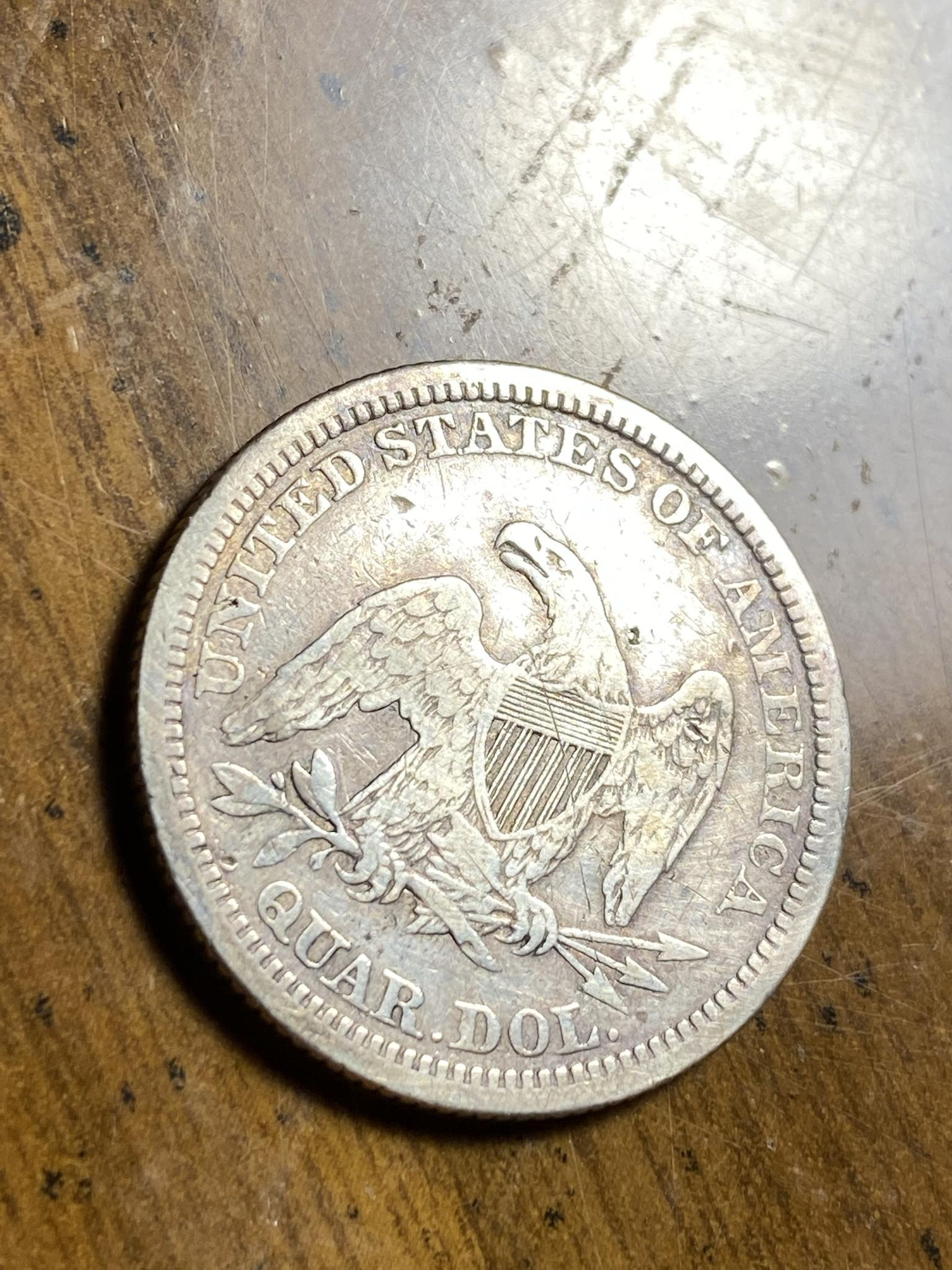 ~~Lot 2: 100X BU 1956 Roosevelt Dimes from Original Rolls $SOLD
These dimes were in an original roll until recently, the ends have kinda ugly toning but wow the coins on the inside are all really nice MS coins, take a look at the videos and pictures - these aren't your typical junk silver Rosies!~~
Lot 3: 1940s and 1950s Nickel Lot $SOLD
$7.60 face of 1940s nickels and $12.25 face of 1950s nickels - complete range of dates and mintmarks (no war nickels) - great for completing a few albums or another project. Get $19.85 face of these older nickels for $40 shipped!
~~Lot 4: 2003 Bureau of Engraving and Printing Uncut $1 Set $SOLD
Uncut set of four 2003 $1 bills from the Bureau of Engraving and Printing~~
Lot 5: Facsimile Confederate Notes and Currency $35
Facsimile Confederate notes and currency - great artwork on these, could be good educational tools or display pieces! Not real, but good-looking reproductions.