Home
›
Sports Talk
The "Greatest Hitter of His Generation" Can't Touch Fastballs Right Now
countdouglas
Posts: 2,133
✭✭✭✭✭
An article written this past week by Sports Illustrated's Tom Verducci:
https://www.si.com/mlb/2023/06/14/mike-trout-slump-cant-hit-fastball-angels
TL/DR, then here's a quick synopsis: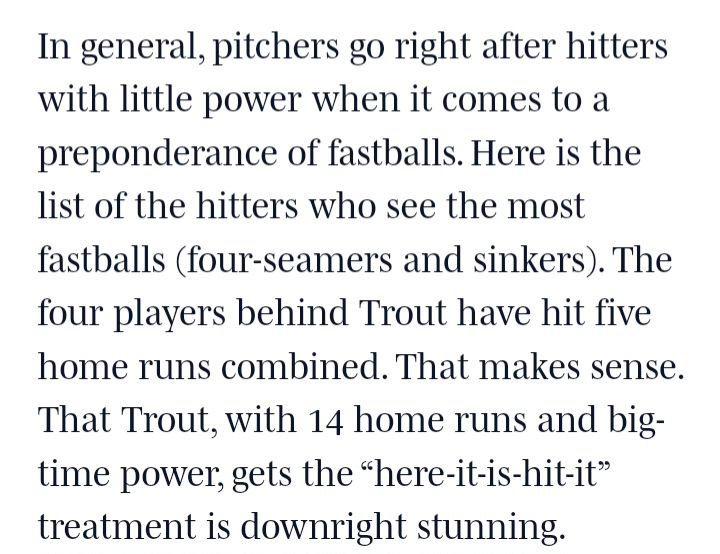 .
If all of that looks and sounds familiar, it's because it's ripped right from the textbook we use for the Trouty 101 class at The University of Countdouglas! From the fact Trouty has never really been able to hit high fastballs, to debunking the myth that pitchers work around him rather than go right after him, to the fact he's one of the least feared hitters in the league in clutch situations (the "here-it-is-hit-it treatment" was normally saved for late game situations, but now they're punking him out all game long, and not only at 100+ as is often used as an excuse, but more often at just 92-96), right down to the comparison of his hitting prowess vs that of a somewhat competent hitting pitcher. I've always said that I don't need no fancy schmancy stats to tell me what my eyes see, but I'm glad that Verducci included the stats for all of the doubters, since they don't seem to actually watch the games.
.


.

.
Just remember, you can't spell
STRIKEOUTY without TROUTY!!!