Home
›
U.S. Coin Forum
Taking the bull by the horns (or trying to attribute U.S. Large Cents)
Piano1
Posts: 233
✭✭✭
Hello, everyone.
We recently had a few days of really crappy weather in New England so I decided to gird my loins (whatever THAT means) and try to attribute an 1839 Large Cent I have. Attribution is not my forte but I used to love looking at eBay listings for bust halves and early dollars and try to attribute them. That was WAY easier than large cents and I think I got fairly good at it. Almost wore my Overton to shreds...Bolander too...but that's way in the rearview mirror now!
So, I pulled out that 1839 cent and went on the attack! I should point out that many contributors to this site have been immensely helpful to me with some earlier large cents I had, and NGC Variety Guides were very helpful as well. Anyway, I had the 1839 in my hot little hands, and with a gust of possibly misplaced enthusiasm, I mounted my mission. I found out that there were only about 15 varieties for 1839 so I got lucky.
I noticed that the neck (is "truncation" the right word?) was particularly pointy at the base so I was able to reduce my coin to either N-4 or N-9. (Maybe). Not quite sure which, if either, but I had fun trying.
I am attaching photos if anyone cares to give me some guidance...or tell me I wasn't even close...I can take it! 😯
My question is, after the date and any particular peculiarities of the variety, when you pros out there work your attribution magic on large cents, do you have a hierarchy of things to look for in a particular order besides the date? I would so appreciate the education! The cents in my type set are not attributed in their slabs and I'd like to try that as a fun project.
Thanks, everyone. I am very envious of your knowledge and skills!
Piano1
Shoot!!! I have forgotten how to get the photos "upright". So sorry! I'll work on it.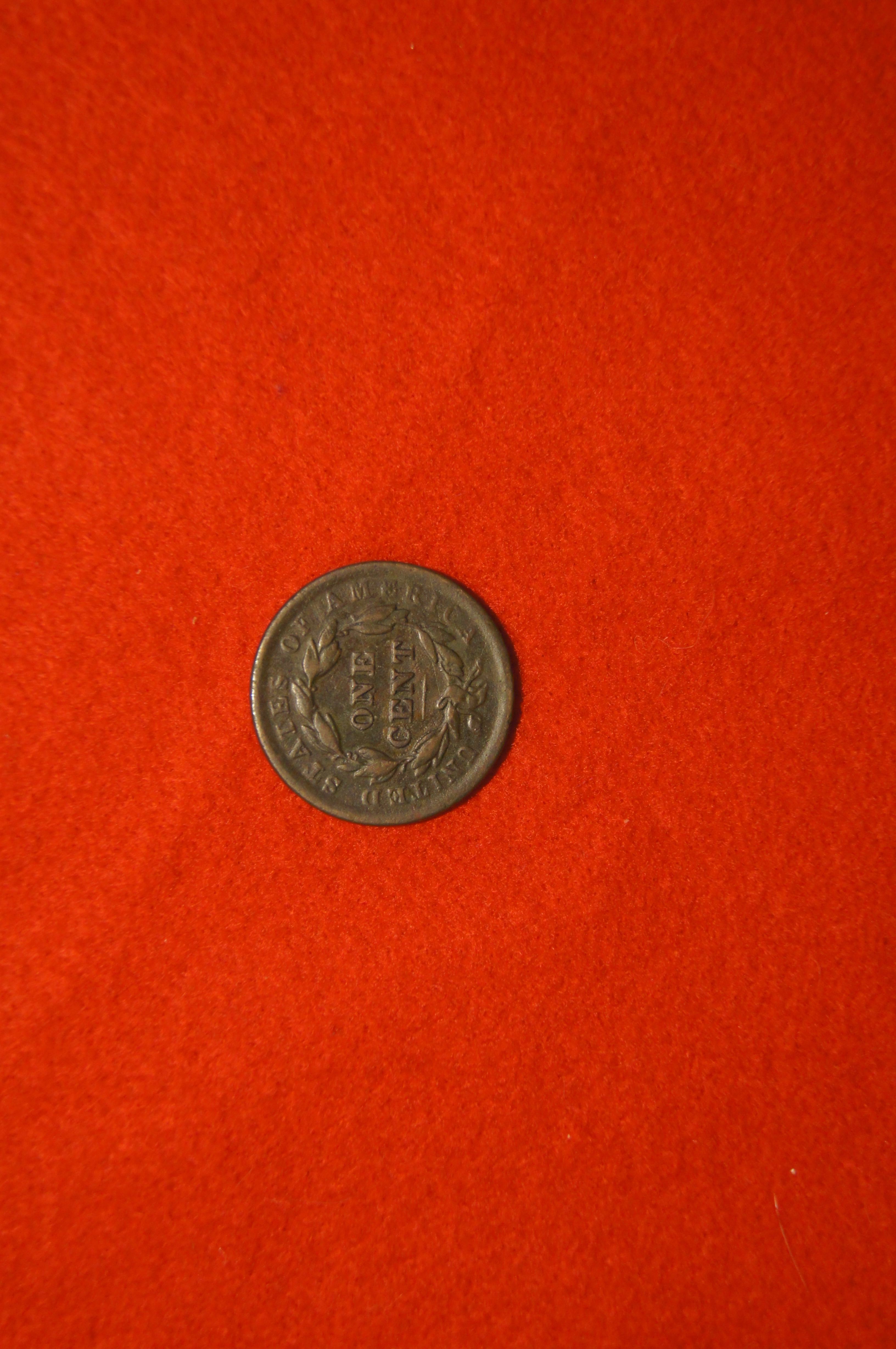 Leave a Comment