Home
›
Sports Talk
Rudy Gobert Punches Teammate During Timeout
erikthredd
Posts: 7,705
✭✭✭✭✭
During a timeout of the Wolves-Pelicans game Rudy Gobert punches teammates Kyle Anderson in the chest. With the Wolves locked into the 8th seed after tonight its going to be interesting to see if Gobert is suspended for the play-in game on tuesday against the Lakers.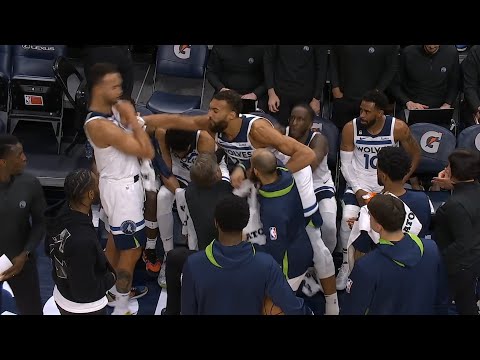 https://www.youtube.com/watch?v=zrmi1D6qTvU
On a sidenote,Utah has to be loving the outcome from their trade to send Rudy to the Wolves. After trading off some of the players that came in that Gobert deal they ended up with:
1. a rookie starter center in Walker Kessler who came close to having similar numbers/defense as Gobert for roughly 32M less in salary,
2. 4 unprotected firsts from MINN plus one pick swap.
3. 1 unprotected first from the Lakers.
4. after taking back Russell Westbrook and agreeing to a buyout with him they'll have 46M from his salary alone coming off of their books this offseason.