Home
›
U.S. Coin Forum
Happy Toner Tuesday! Post Yours
keyman64
Posts: 15,396
✭✭✭✭✭
Examples from Philly in 1938 are not known for monster toning so when this example popped up I decided I should try to get it…and just take what I could get for the date. This coin is currently a Pop 7/0 in MS68 but it should be a Pop 6/0, not that it makes much of a difference. When you go into Coin Facts for this coin you actually see TWO different photos and Cert Numbers for this same coin in MS68. I am guessing a previous owner cracked it and submitted it raw trying for a 68+. The old Cert# is 44924338. Anyone know the best way to get that old cert number and photo removed from Coin Facts in a situation like this?
Anyway, here's the subject of this post with a bit of green. Post your toners...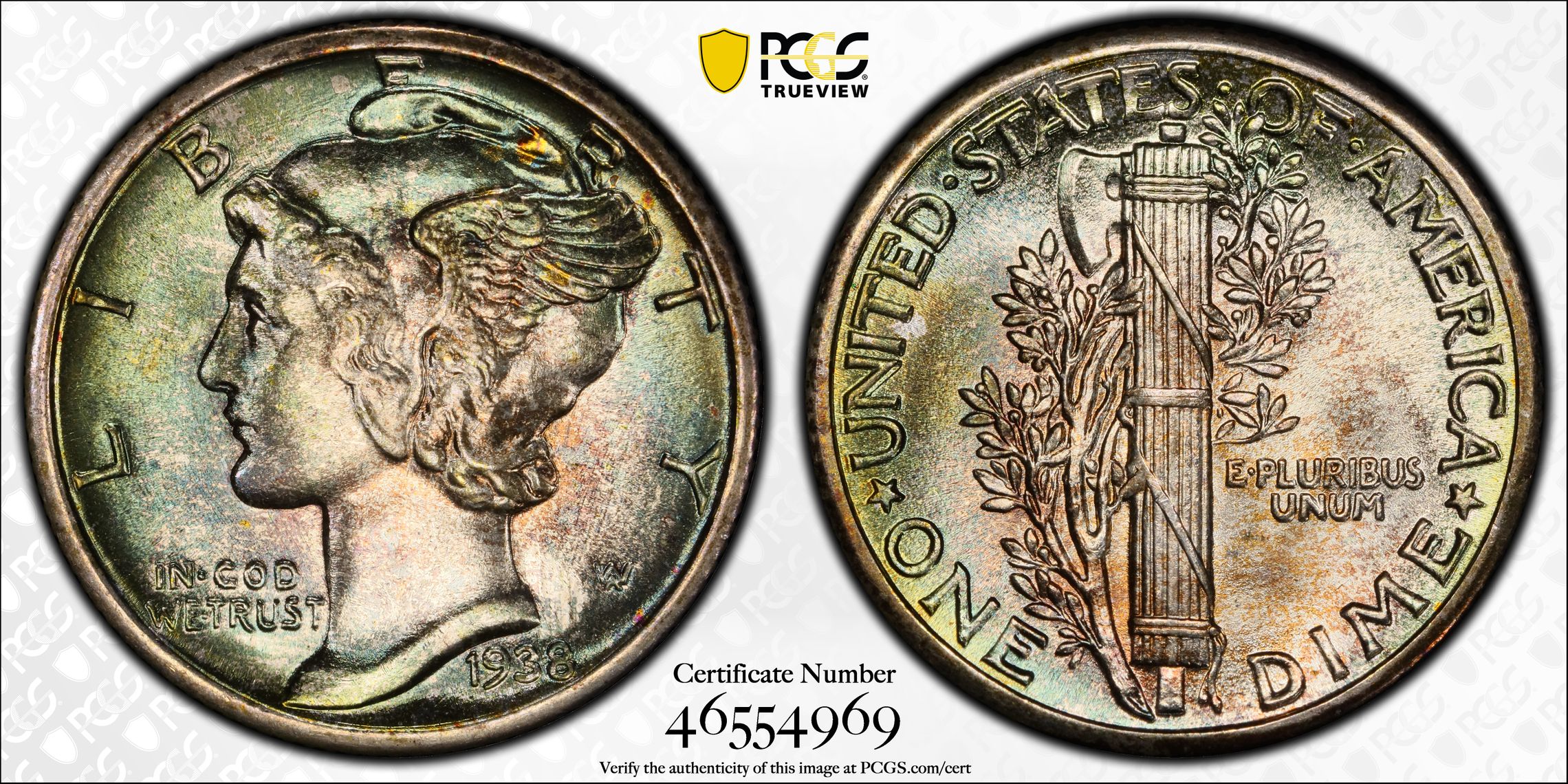 "If it's not fun, it's not worth it." - KeyMan64
Looking for Top Pop Mercury Dime Varieties & High Grade Mercury Dime Toners.
Leave a Comment