Home
›
Trading Cards & Memorabilia Forum
Questions on Subbing Cards Never Graded Before, 1980 Kelloggs 3D 2 card connected panels
thedutymon11
Posts: 599
✭✭✭✭
Afternoon,
Recently I bought a Unopened cardboard Box with a complete set of 1980 Kelloggs Baseball 3D set of cards. I discovered when opening them that they had originally came in 2 card panels. I started a thread here and that was the consensus. Although most of the Cards were separated on at least one tab, I did find 4 each 2 card sets that had nor separated at all.
I checked the population report and none of these have ever been Graded, so I am going to put these in a small sub I am putting together and I have some questions.
1, How much research is going to need to be done on this already (Single cards) graded and researched set?
2. Is there anything I can do to make this process less brain damage?
3. I ask, hoping I know the answer already, but there is no possibility of them(PSA) breaking these apart?
4. ????????
Here are the cards: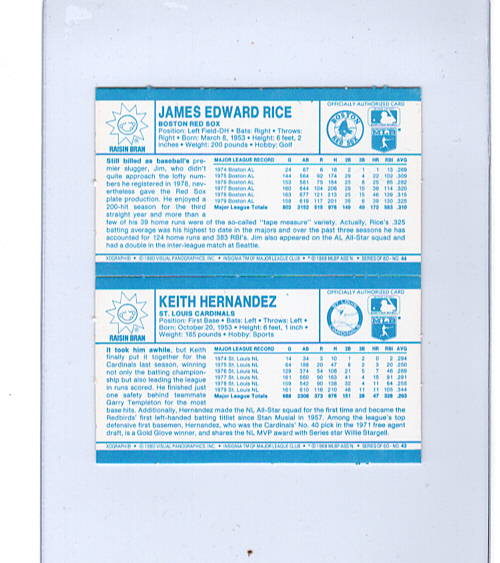 All of you who have subbed First Cards before, any suggestions would be appreciated.
Thanks
YeeHaw!
Neil