Home
›
Sports Talk
This is a treasure
doubledragon
Posts: 21,663
✭✭✭✭✭
I collect type 1 original boxing photos, a type 1 original photo is the purest form of photography you can get, it was produced from the negative, type 1 original photos are the holy grail of photography and it doesn't get any better than that. I love original type 1 photos that were used in the production of cards, and I've always marveled at this one right here, only 1 known copy of this photo is known to exist and it was used for Jim Brown's 1958 Topps rookie card. If I had a choice between this photo or a PSA 10 1958 Topps Jim Brown, I would take this photo, hands down, and it's not even close. This is a true treasure. Henry M. Barr shot the photo in 1957 at Cleveland's training camp at Hiram College in Ohio. Barr got his shots there by getting down on the ground, either by sitting or lying in the grass. It was his first year as the team's photographer, a role he kept until 1984.
The back of the 1957 Type I Jim Brown Rookie Card photo includes a copyright stamp from his studio with its contact info.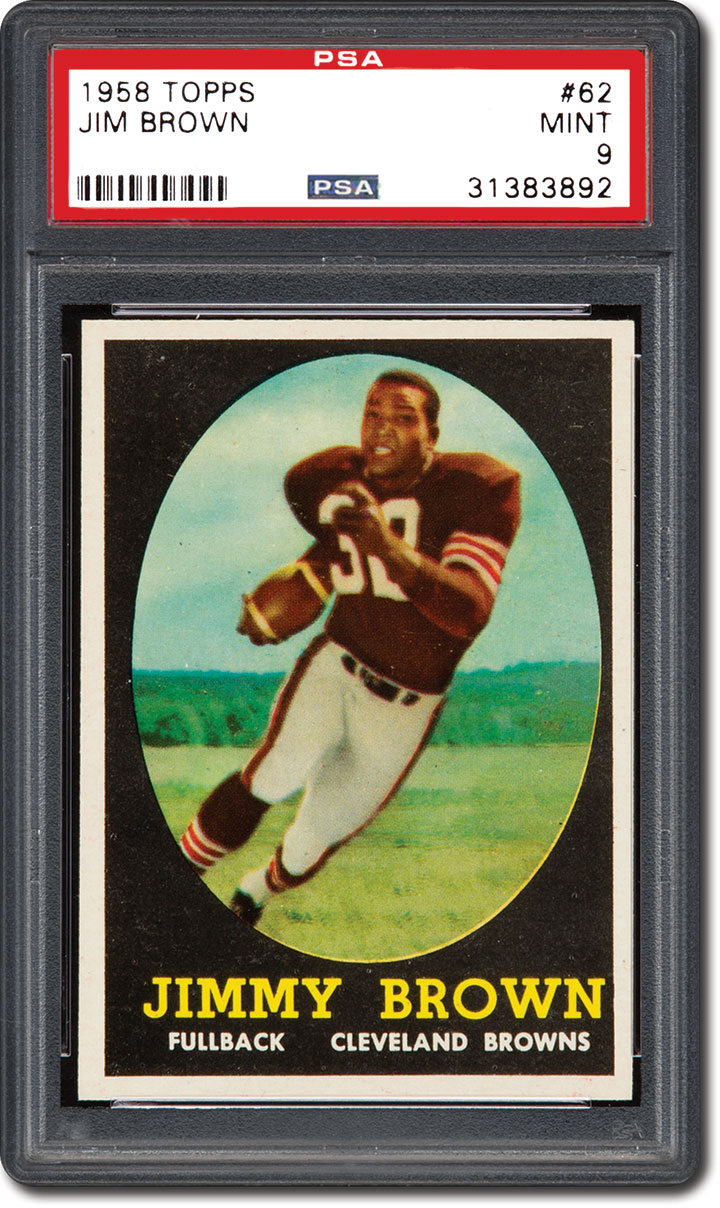 The name's Jones....freakin' Mustache Jones.