Home
›
U.S. Coin Forum
New Jersey Colonial Thread

Zoins
Posts: 33,726
✭✭✭✭✭
Here's a thread for New Jersey Colonials!
Let's start with the unique "WM" New Jersey Copper pattern by Walter Mould has a very interesting, but short, history, being discovered in 1994! Fittingly, it was owned by colonial collector extraordinaire Donald Groves Partrick.
An interesting thing is that this coin was graded PCGS V25 and placed in a Regency Holder back in 1994 when it was discovered. When it was sold in 2021 in the Partrick sale, it had been downgraded to NGC F15 BN. Does anyone have photos of this in the Regency Holder?
This unique piece is only pedigreed to 2 people, Jon Hanson and Donald Groves Partrick!
PCGS wrote:
Walter Mould's Morristown mint was operational by late January 1787. It has been speculated that his first die, now designated Maris 62 1/2-r, was rejected by the state treasurer for non-compliance with the specifications of the design. Mould, in accordance with the English tradition of engravers signing their work, put his initials "WM" under the truncation of the horse. But this speculation did not come to light for more than 200 years! In 1994, a lone example of the "WM" initialed die was discovered. To this day, the "WM" specimen is unique.
Here's a photo of the obverse of the original Walter Mould coin showing the initials.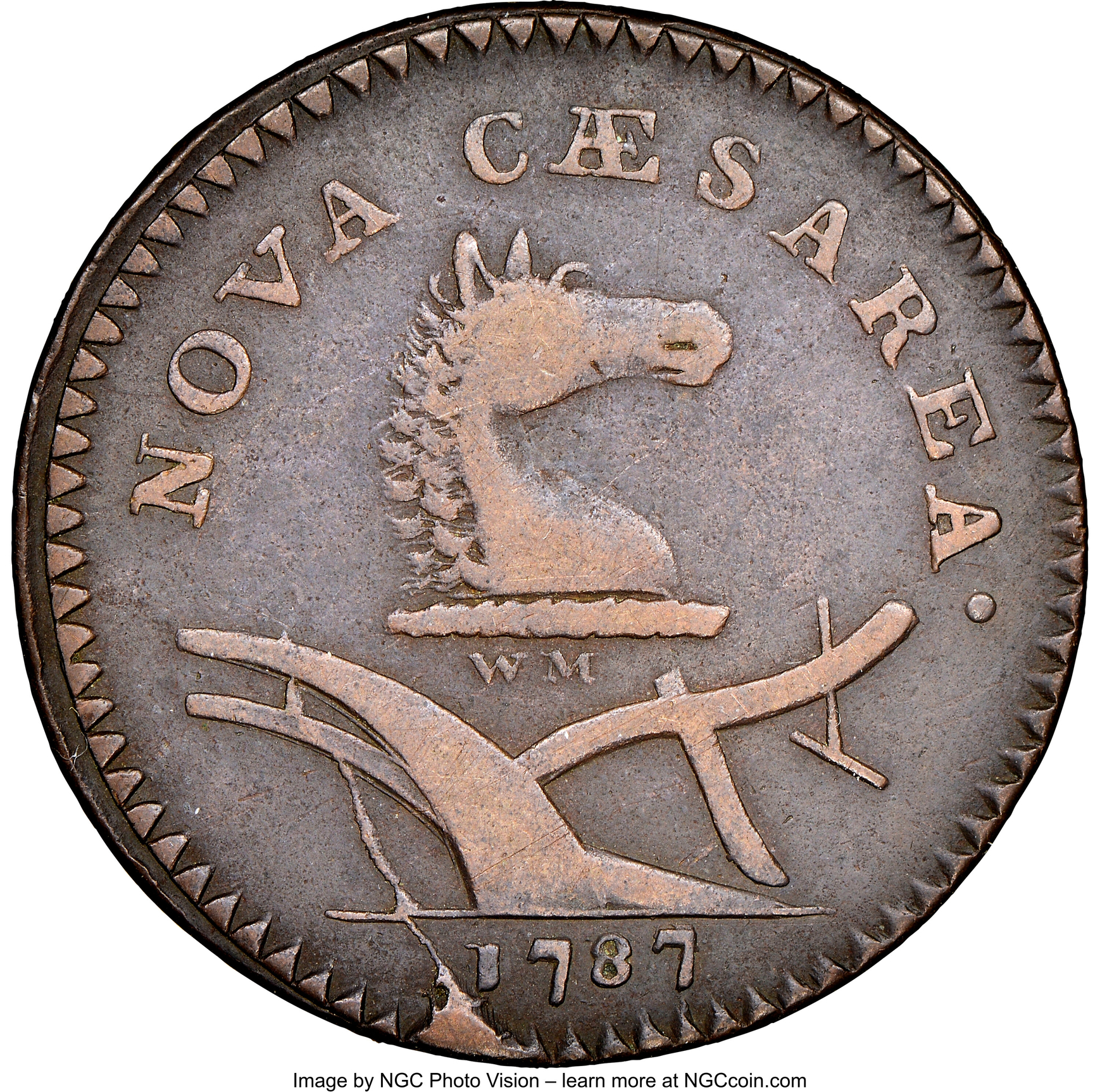 Leave a Comment