Home
›
U.S. Coin Forum
1824/2 Dime, Variety JR-2
Eddi
Posts: 366
✭✭✭✭✭
There are only 2 varieties for this year: JR-1 and Jr-2. Both share the same obverse. The reverse in JR-2 is different from JR-1 in that the top of the 1 is pointed. There are minor differences in the word AMERICA as well (the spacing of the letters being closest on JR-2).
I've had this example for some years now. It is in a slab graded VG10. A fairly dark example, very difficult to photograph!
It used to be considered a R-7 many years ago, then an R-5+. Does anybody know what the current rarity rating is?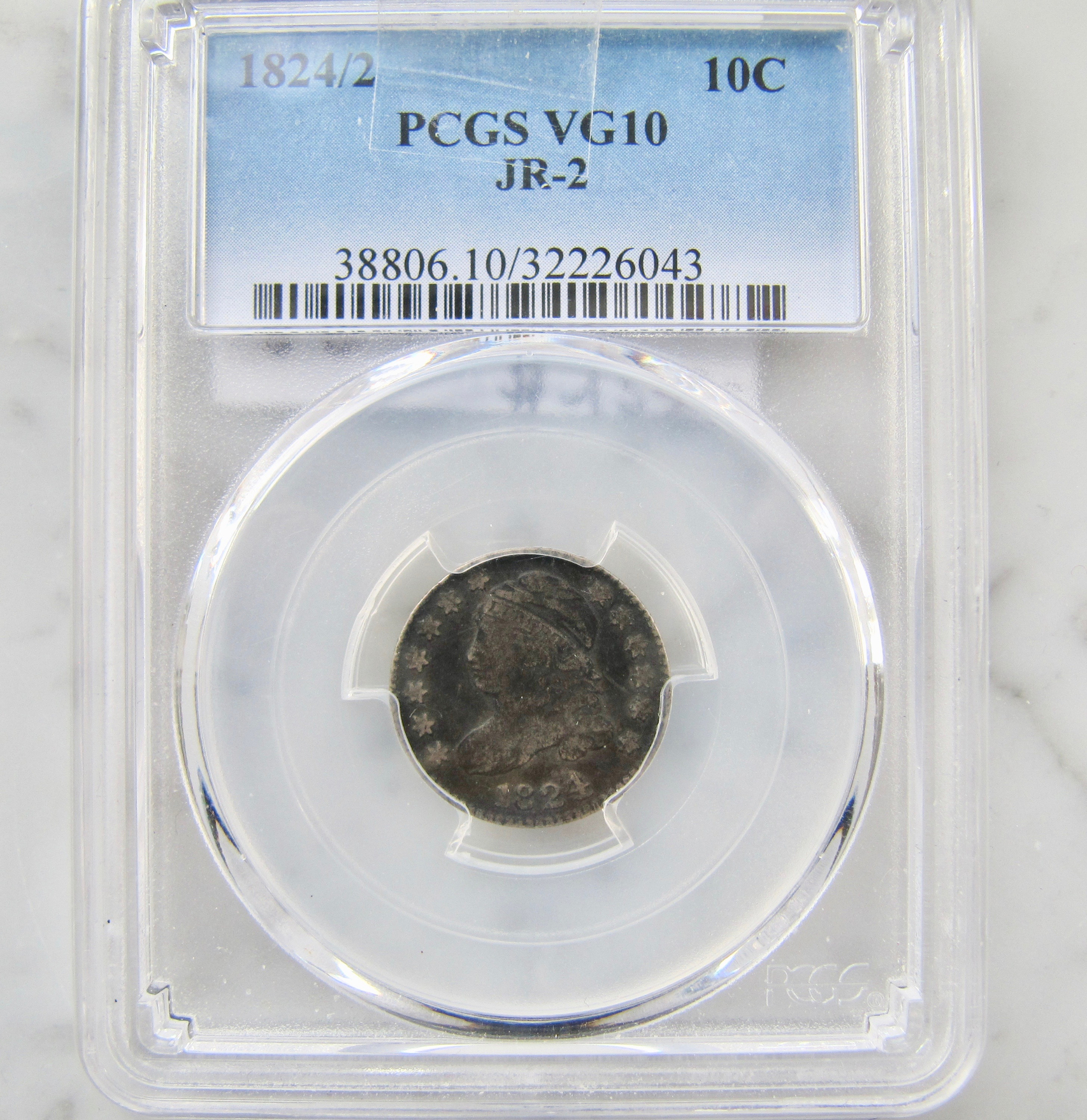 Leave a Comment