Home
›
U.S. Coin Forum
1818 B-9 Capped Bust Quarter
NSP
Posts: 322
✭✭✭✭✭
A new addition to my bust quarter collection recently arrived: an 1818 B-9 graded VG8.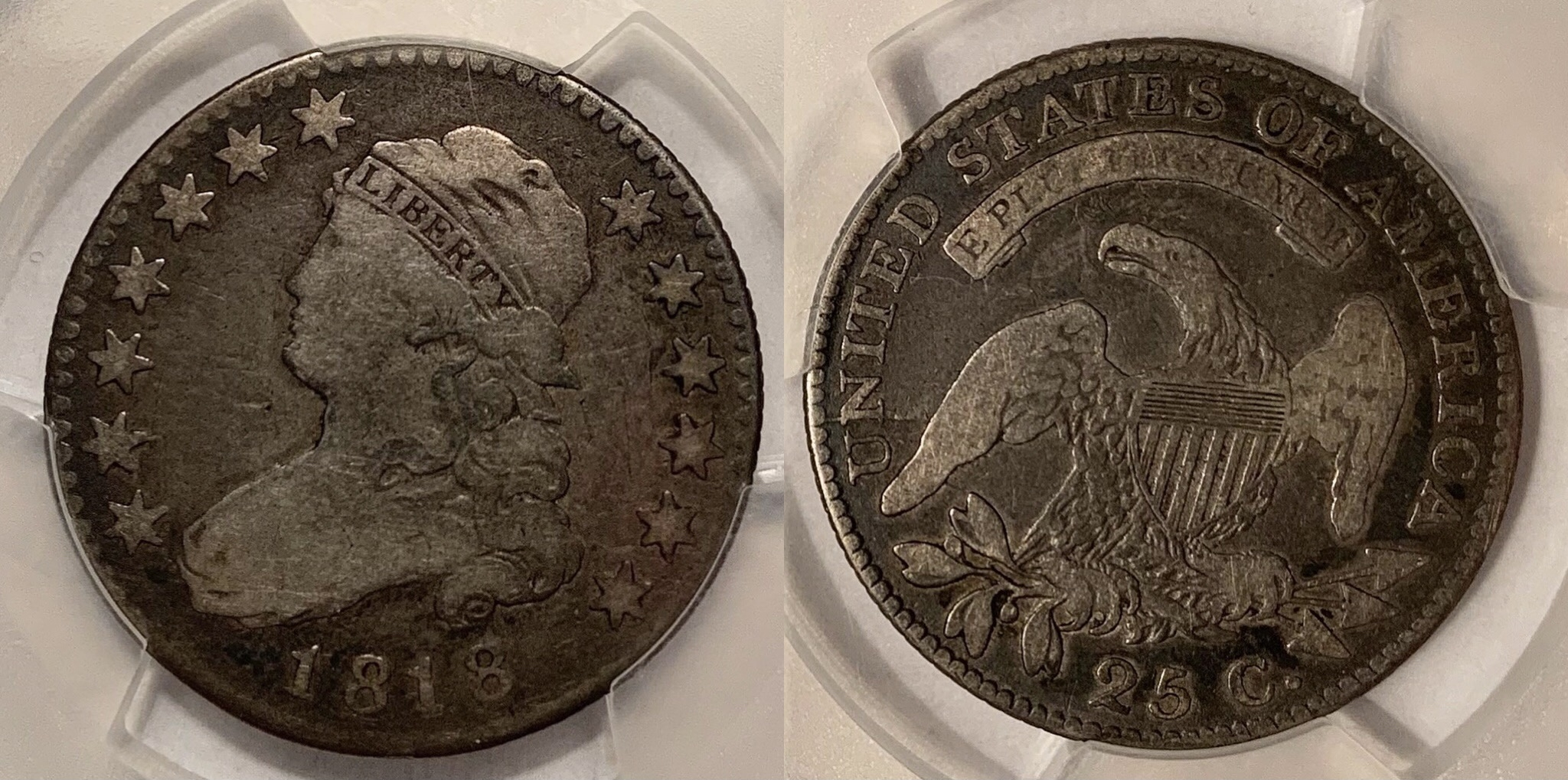 1818 B-9 is the toughest die marriage for the year, and the die state with the arrowhead clashes above the cap on the obverse is especially popular with collectors. Unfortunately this coin is an earlier die state before the arrowhead clashes formed, but it's still a welcome addition to my collection. Maybe someday I'll get an example with the clashes.
The reverse die was first used to strike B-7, during which the crack through the N in UNITED began to develop. The reverse was then used to strike B-9. As more B-9's were struck, the crack developed further. The reverse was then used to strike more B-7's with the heavy die crack present.
If you own an 1818 B-9, feel free to post it (especially if it has the clash marks, because those are always a treat to see).
Leave a Comment