Home
›
Autographs Forum
Some autographs in my collection
philographer
Posts: 1,310
✭✭✭✭✭
I collected autographs and manuscripts beginning in 1980 when I was 12. Mostly I would write to famous people and ask for a signed photograph or a response to a question. I also bought an old collection of sports and movie star autographs from the early 1930's in about 1983 at an antique shop in Michigan . Here are a few to share:
Ray Kroc, founder of McDonalds

Edwin Land, inventor of the Polaroid camera

George Lucas, director of Star Wars

George Burns, actor

Art Scholl, stunt pilot, died during filming of Top Gun

John Huston, Director, Maltese Falcon, The African Queen

Ellison Onizuka, Astronaut, Space Shuttle Challenger

Gilda Radner, Comedienne, original cast of Saturday Night Live

Paul "Bear" Bryant, U of Alabama football coach

Johnny Marks, Composer, Rudolph the Red Nosed Reindeer

Max Schmeling, Boxer

Luciano Pavarotti, Opera Singer

Mickey Cochrane, Baseball Hall of Fame (from my antique store find). Also has a Detroit Baseball Co. envelope.

George Simenon, French mystery writer

Pappy Boyington, WWII Ace, Flying Tigers, Commander Baa Baa Black Sheep

Betty Davis, actress

Linus Pauling, winner of two Nobel Prizes--Chemistry and Peace

Lawrence Olivier, Actor (facsimile signed photo from the antique shop. I mailed to him for an authentic signature)

Dean Rusk, Secretary of State under President Kennedy

Jack Nicklaus, golfer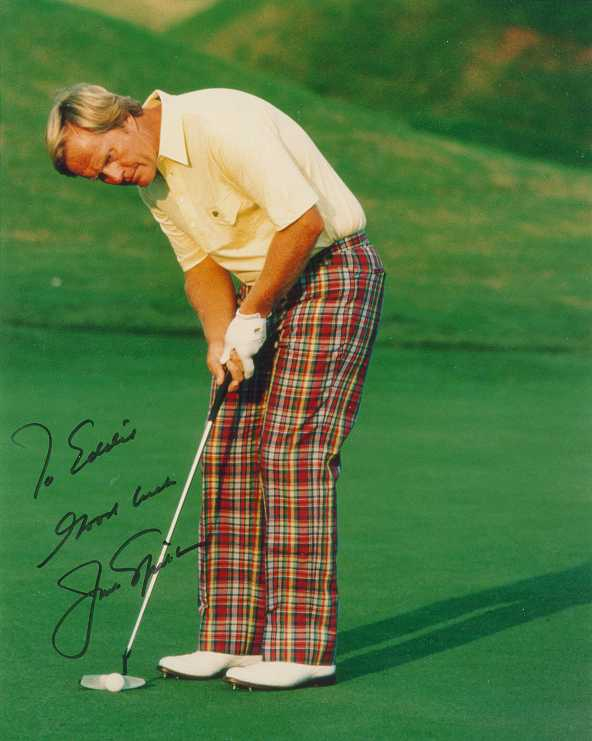 Edward Teller, inventor of the hydrogen bomb

Mother Teresa, saint (what else can I say?
Chuck Yeager, pilot

Jimmy stewart, actor

Robert Ripley, Believe it or Not (from my antique store find).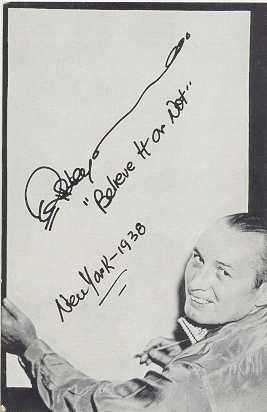 Hank Ketcham, cartoonist, Dennis the Menace

Walter Kent, composer, "I'll Be Home for Christmas"

Prince Ranier of Monaco, Prince of Monaco, husband of Grace Kelly

James Leavelle, Dallas Police detective handcuffed to Lee Harvey Oswald when shot by Jack Ruby

Muhammad Ali, boxer

Charles Addams, cartoonist, The New Yorker, Addams Family

Mel Blanc, voice of Bugs Bunny, Daffy Duck

John Denver, county music singer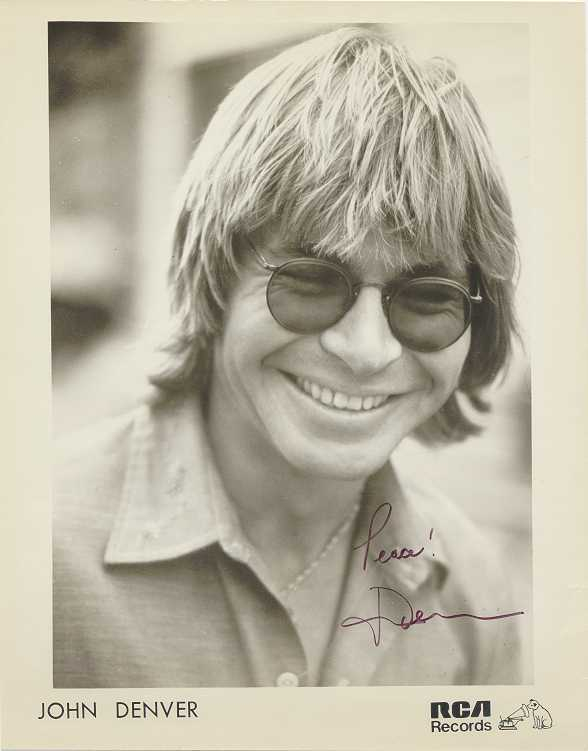 Jimmy Connors, tennis champion

Walter Cronkite, journalist, newscaster

Marlene Dietrich, actress

Rock Hudson, actor

Sam Ervin, U.S. Senator from NC, lead in Watergate hearings

Philip Johnson, architect

Walter Lantz, cartoonist, Woody Woodpecker

Glad to post more if there is interest!
He who knows he has enough is rich.