Home
›
U.S. & World Currency Forum
Spain currency question - 1937 Gijon & 1937 Bilbao
worldcoinguy
Posts: 2,991
✭✭✭✭
Hi all,
Long time forum member on the world coin side but this might be my first post over here on the current forum. Question regarding a couple of notes I had had tucked away for many years.
1 - 1937 Banco de Espana - Gijon - 100 pesetas
Is the cutoff printing on the left edge normal? Was this likely done at the mint before it was released? Curious about what this should tell me.

2 - 1937 Banco de Espana - Bilbao - 100 pesetas
Is it normal for this note to have the extra area off to the right? Can anybody elaborate on the purpose/authenticity? Also, the cut on this is not 100% square. Why would this be the case?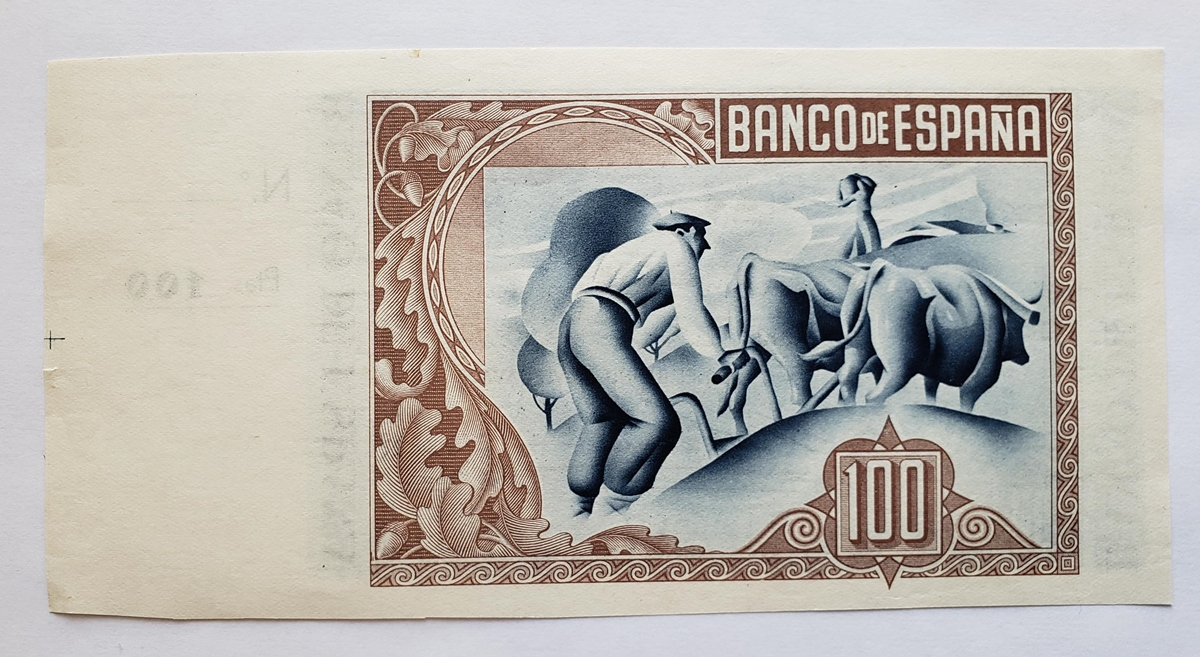 Many thanks