Home
›
World & Ancient Coins Forum
Faustina Sr denarius NEWP
asheland
Posts: 16,213
✭✭✭✭✭
It appears that the ancients bug may have bitten me.

I've never really been into them, but found them mildly interesting. My good friends Michael and Rob are both into them and their enthusiasm has rubbed off a bit.
Michael was showing me his ancients collection and his Faustina stood out. I was really attracted to it's appearance, nothing more.
I asked if he wanted to sell it but he didn't. I certainly understand why. A year or so later I looked at the same coin and still found it interesting.
He encouraged me to check eBay to see what's out there the other day so I did. Funny thing is when I searched, the very first listing really stood out. I looked through two pages of them but ended up going back to that original listing.
I made an offer and the seller accepted so here it is... I finally found an example.
Here's Michael's example that I originally liked: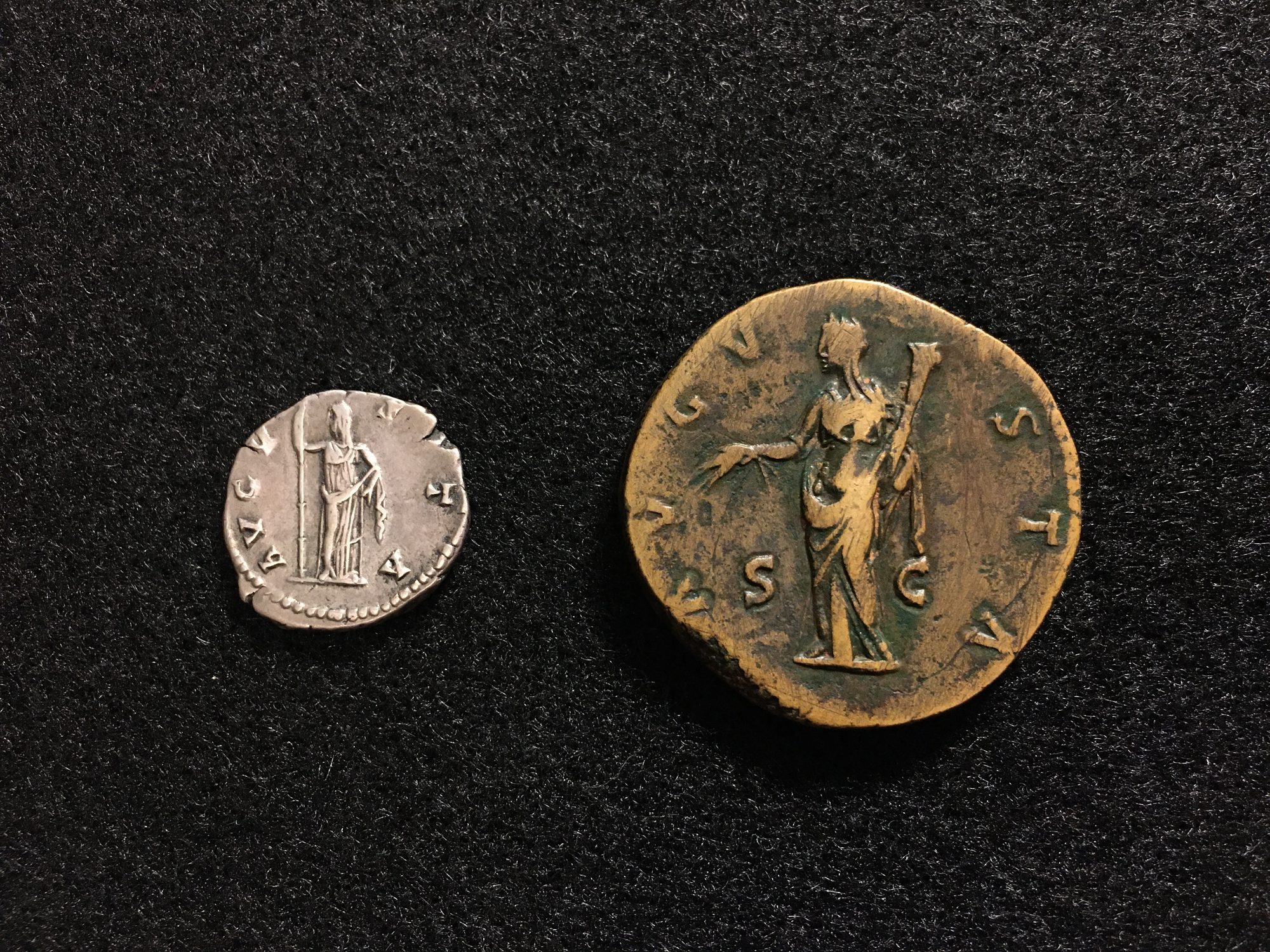 And here's my example:

I believe I may be seeking more Roman coins in the future.