Home
›
World & Ancient Coins Forum
Auction Houses. A Familiar Story.
harasha
Posts: 2,510
✭✭✭✭
The dealer that runs the auction is very reputable, but in auctions, anything apparently goes. Billed as a SILVER medal, not only is it silver plate but the base metal underneath clearly is visible. It just goes to show how much effort is given for relativey inexpensive medals; not even worth a close eyeball by the auction staff.
The medal commemorates the failed siege of Amsterdam in 1650.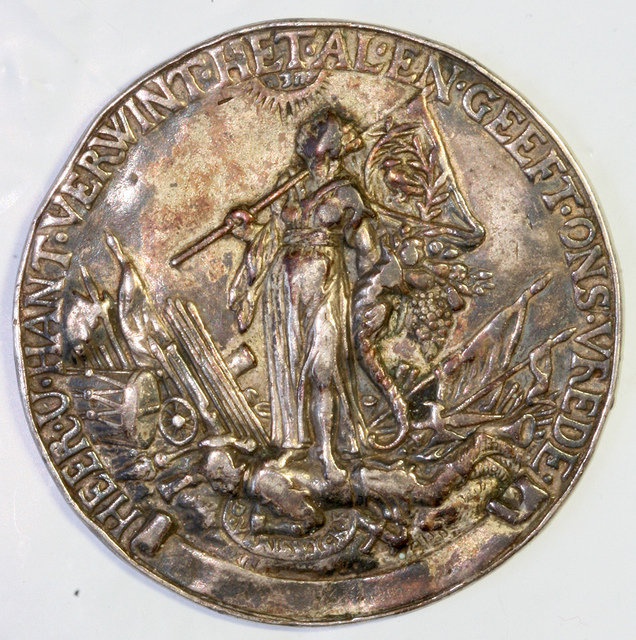 Honors flysis Income beezis Onches nobis Inob keesis

DPOTD