Home
›
Sports Cards & Memorabilia Forum
The Babe Ruth Esso Boy's Club and pin discussion - added Brooklyn Dodgers Hall of Fame Member pin
Stone193
Posts: 21,340
✭✭✭
Since it's a pin - I know this will have limited appreciation - but learning about pins and the fakes is quite a challenge.
As we all know, the Babe was a sponsor for just about everything under the sun – and the Esso Gas Company was one of them.
Also, one could go to the station and pick up an application for the club – get the "pin" and be put in for a drawing for an autographed ball, fielder's glove or trip to the Babe Ruth Spring Training Club.
I'm not truly sure if they sent the person a pin when ya sent in the application or at the station?
Now to the club pin that seemed to be popular and from what I can see – may have come in slight variations along with an infamous copy that's being picked up by unsuspecting buyers as real. In fact, I believe that the pin may have lost acceptability due to the pervasive fakes.
Here's a couple of
reprints/fakes
that have been sold on ebay and other auctions on the net: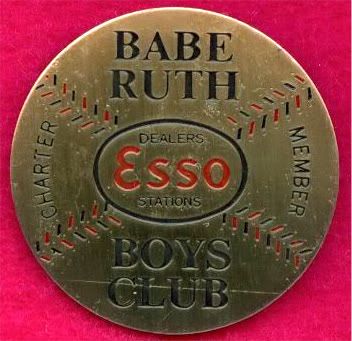 The fakes have quite a few
"telltale" features:
1. The ball stitching on the top of the ball "doesn't" touch the Esso circle.
2. The "R" in Ruth is different in the fake - if one views an "R" as "P" with a 'leg' - then the leg is straight in the fake and more curved in the real pin.
3. The pin-back is not centered in the fake and appears more modern.
4. The Esso "line" for the circle is thicker in the real pin as are the overall font design.
Here are some pins that I think are real and I don't understand the difference in the surface - was there a non-painted version or were they polished due to paint chipping?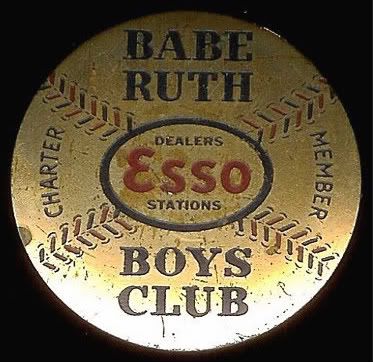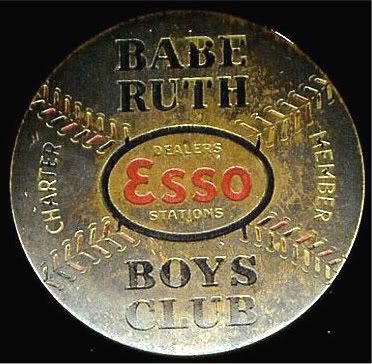 Here's a close up of the fake vs the real pin with respect to the "R" in Ruth:
I don't own any of the fake pins - so I couldn't blow it up like the four I own.
When a pin comes up for like 10 or 15 bucks, I'm gonna pick up a fake.
When I started this - I thought a couple of the ones I picked up were fakes, but as I learned - they don't resemble the fake.
Finally, in the world of "Relativism" - it's believed - I think - that there is no right or wrong - as such - just opinion. I wonder if this sometimes pertains to collectibles - auto's fer sure!
I would like to pick one up in good shape one day?
edit: I posted this in another thread but just wanted to show a pin I know nothing about - but I think it's cool.
Brooklyn Dodgers Hall of Fame Member
- Balfour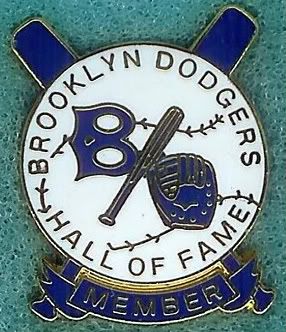 I'm gonna update this when I find something out about it - I asked the BB HOF for help.
Mike
63F Set
Quality doesn't cost, it sells. David "Big Daddy" Hall