Home
›
Buy, Sell, & Trade - U.S. Coins
withdrawn
jclovescoins
Posts: 1,334
✭✭✭✭
withdrawn…will repost in a few weeks with some new items. Thanks
2007-W $50 Gold AGE MS70 NGC…$2275 FIRM



2008 Gold Eagle $25 and $50 and 2009 $10 Gold Eagle all PCGS First Strike MS70 (1.75 oz AGW) ...$3575 FIRM
Spanish Trail 50C NGC UNC details...$699
1834 Capped Bust Quarter VF+ has circ cameo look...$150 FIRM



1766 William Pitt 1/2P Silvered AU Details Environmental Damage....$1575 FIRM



2 of the 2020-W V75 Silver Eagle $1s PF70 Ultra Cameo...$1000 FIRM


Bullion
Lot #1: 112.15 oz of premium silver seen below...$2600 FIRM

Offer #1: .999 silver rounds for 23.50 each. Several thousand available. Willing to transact in quantities of 100 or more.

Offer #2: 10oz and 100oz bars: The 10oz bars are $235 each and the 100oz bars are $2350 each. Have several dozen 10oz and a doxen or so 100 oz.
Minimum order amount is $2000 due to shipping cost.
Some Foreign Coins/Silver
40 Canada PL Silver Dollars...$650 FIRM
1/3 oz Platinum Penguin...Rare...$450 FIRM

1892 CA MM Mexico 8 Reales ...UNC....lustrous...nicely toned....$200 FIRM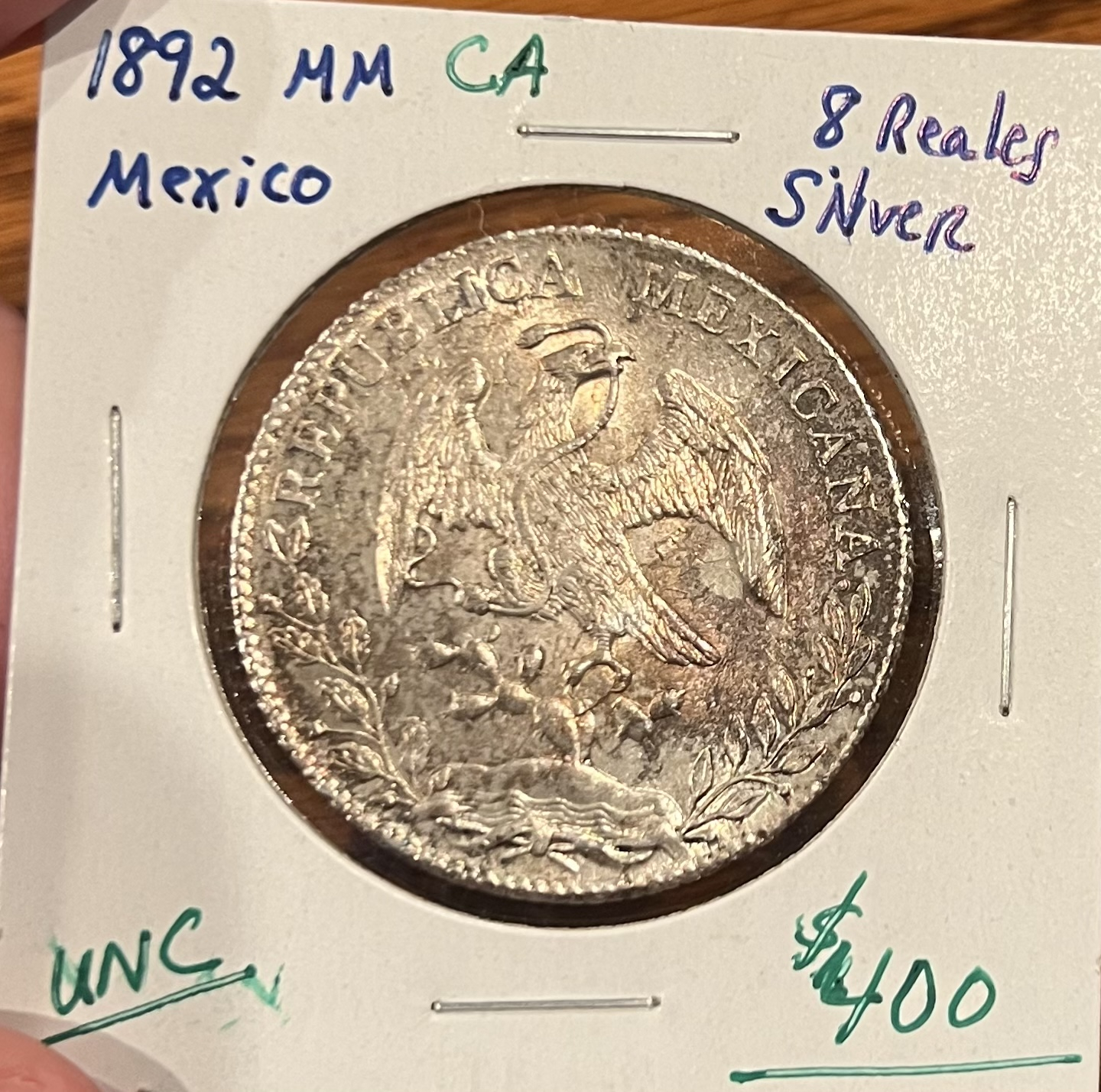 1866 Liberia 2C Copper Pattern MS62 BN....$250 FIRM

1689 Germany ....$300 FIRM

COINS BELOW ARE SOLD:
2006-W Platinum Proof 1/10oz PF69 NGC …$sold
2013 Reverse Proof Buffalo 1oz Gold PF69 NGC…$sold
2013 Reverse Proof Buffalo 1oz Gold PF70 NGC…$sold