Home
›
U.S. Coin Forum
Charmy's November 2015 BALTIMORE SHOW REPORT w/lots of Pics!!!

ThePennyLady
Posts: 4,084
✭✭✭✭✭
I really look forward to each Baltimore show because it's one of the best shows of the year, both buying and selling. However, for a couple reasons, this Baltimore show didn't turn out to great for me.


I left sunny and clear OC early Tuesday morning flying over gorgeous beaches surrounded by a few puffy clouds.



I arrived in Dallas and had a 3-hour layover, so where several more coin dealers and I boarded the same flight onto Baltimore.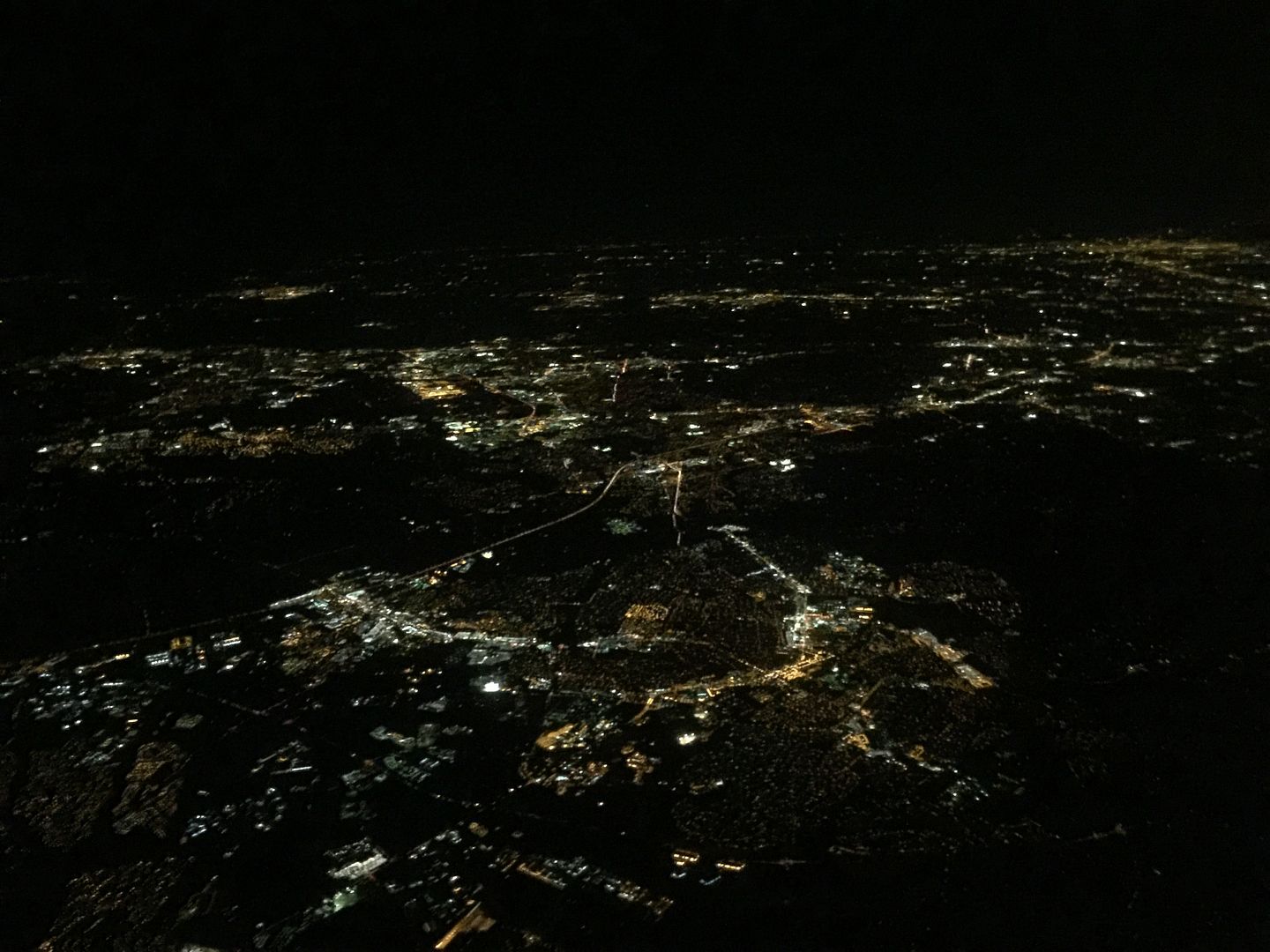 Once in Baltimore, while standing next to the door of the taxi van at the hotel driveway, I suddenly felt the most excruciating pain in my foot, only to discover a car was slowly driving over my right foot. I let out a scream and the driver stopped right on top of my foot. I screamed again and banged on her car, and instead of backing up, she continued to drive over my entire foot. Unfortunately, I had wedged sandals on since I knew the weather in Baltimore was going to be warm. The only "good" thing out of this was that she was driving a Mini Cooper, instead of an SUV!






This was definitely not a good way to start of my few days in Baltimore! Anyway, the hotel called the paramedics and the police, my foot was only scraped and bruised and not broken so I chose not to go to the hospital. And since I wasn't going to the hospital, the police declined to make a report and told us just to exchange our information, which we already had. Although my foot was very painful and starting to swell, fortunately, I was able to walk on it. So as you will see, I sincerely apologize, but this will be a much subdued show report, particularly since I wasn't able to walk around the bourse floor to take photos of people and coins.








Wednesday morning I took a cab over to the convention center to do some auction lot viewing. The auction room was already quite full with dealers examining the various lots. There were a few great copper pieces I wanted to check out in hand in the Platinum Night auction.



As I mentioned, the weather in Baltimore was exceptionally warm and beautiful for November. So after viewing the auction lots and putting our bags in security, Rick and I walked the short distance to M&S Grill at the Inner Harbor for some lunch. The weather was perfect and our view was truly breathtaking.



This is looking back towards the convention center.



I took a panoramic photo of the ships and the harbor



This was a Finnish ship temporarily moored in the harbor for tours.



After lunch, we went over to the casino for a few hours, then went to Little Italy for dinner at Sabatino's where we ran into Todd (BluCCPhotos) and his dad Roger, though they were just finishing up so our usual bantering was brief!



We ordered a nice bottle of Chianti to go along with our tasty garlic-laden dishes!



By the way, I had a new fun cell phone cover with "wine" in a glass that went matched the glass of wine I was having!



Set up for the show was at 8:00am Thursday morning. The lobby was full of dealers waiting to enter.



Set up went smoothly and I was glad several of my usual vest pocket dealers stopped by my table to show my coins.



Here are the new purchases I was able to buy without leaving my table!



The show opened at noon to the public and the people began streaming in. Although I was very busy viewing coins from vest pocket dealers, answering questions about unusual coins people had brought to show me, and making a few sales, I was surprised that sales on the first day were way off from past Baltimore shows. I sure hoped that sales would pick up over the next couple days.



Despite slow sales, there's always an evening with friends to look forward to! So after the show on Thursday, a large group of us headed over to one of our favorite Baltimore restaurants, Da Mimmo's, also in Little Italy. Personally, I love Italian food – the more garlic, the better!



Yes, someone just couldn't resist giving me rabbit ears!



Ron ordered this delicious bottle of Chianti for us!



James Sego had this shrimp appetizer dish which was served over a bowl with a betta fish swimming around!



James also had the house veal special – it was HUGE!



I had the wonderful grilled lobster over linguini dish – mmmmmmmm!



After dinner, some of us went across the street to Vaccaro's for some of their world famous dessert!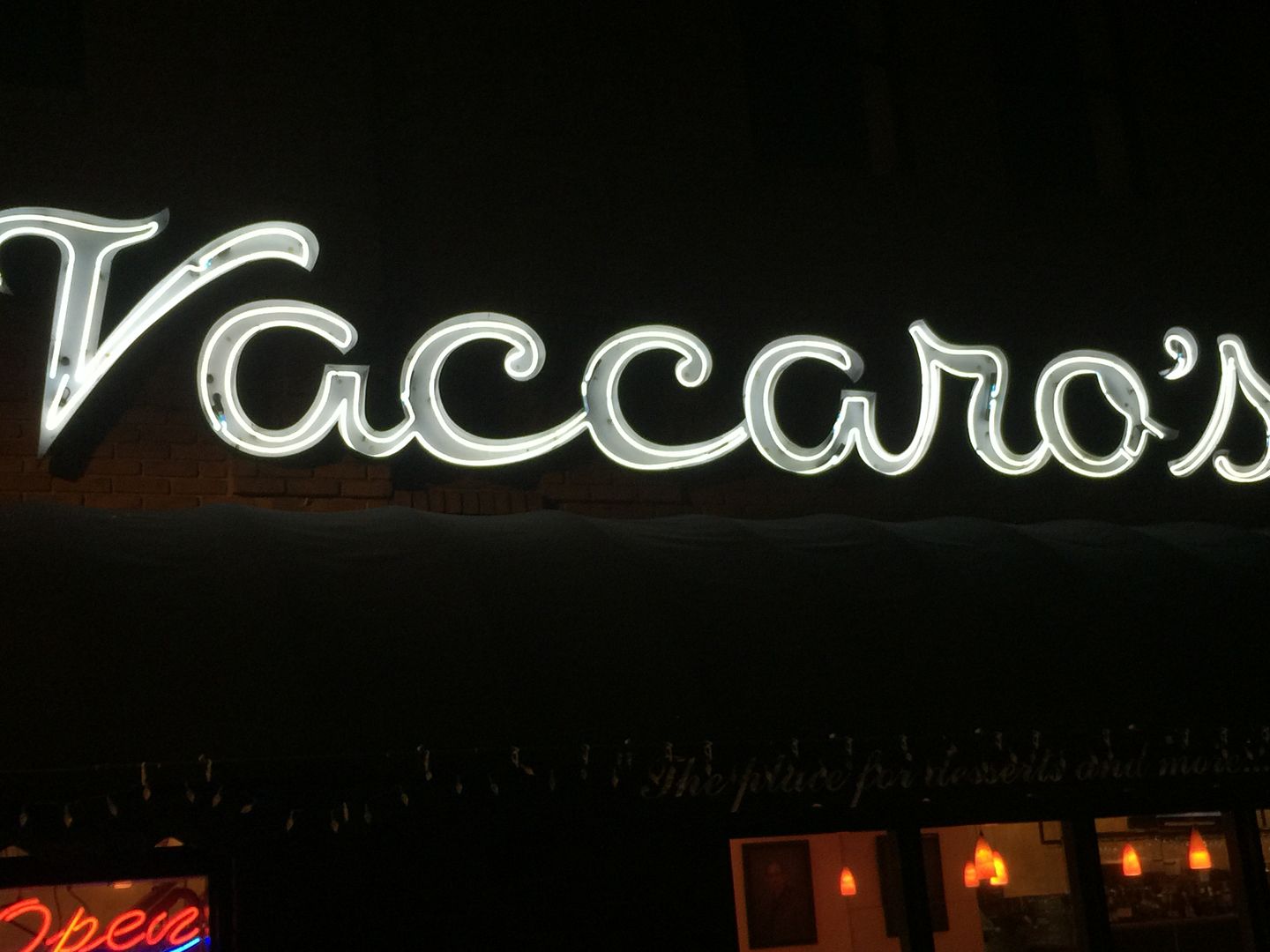 Here are some of the desserts our group ordered.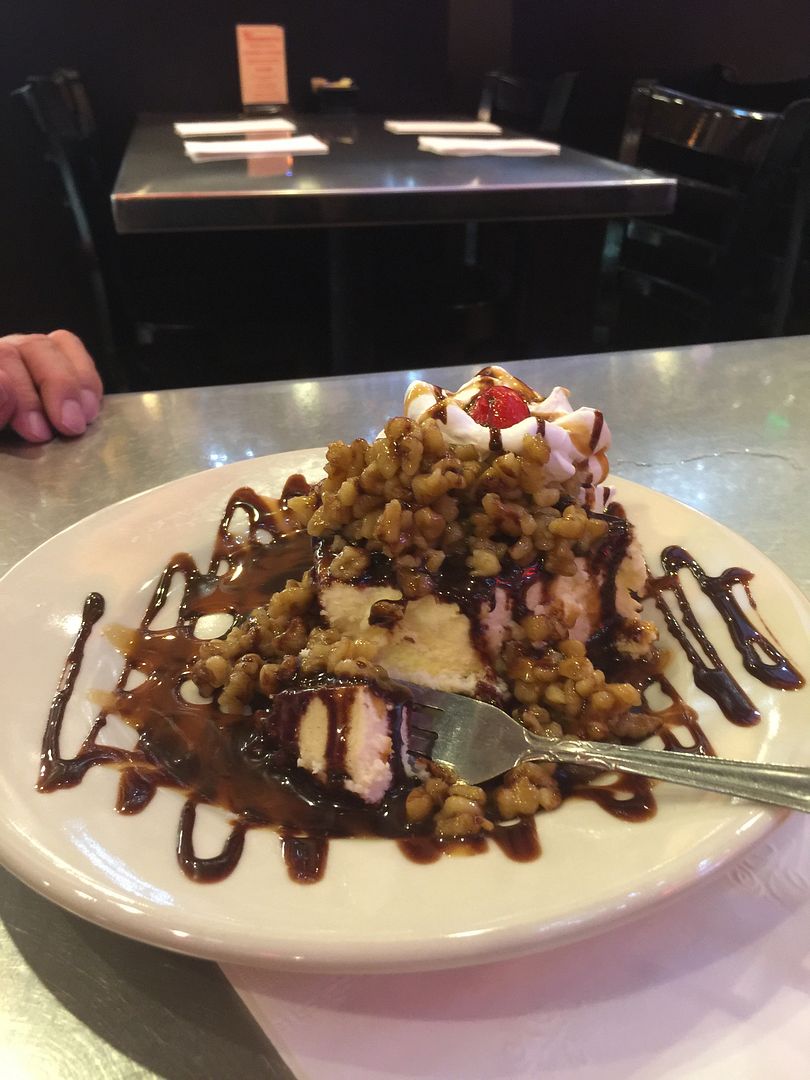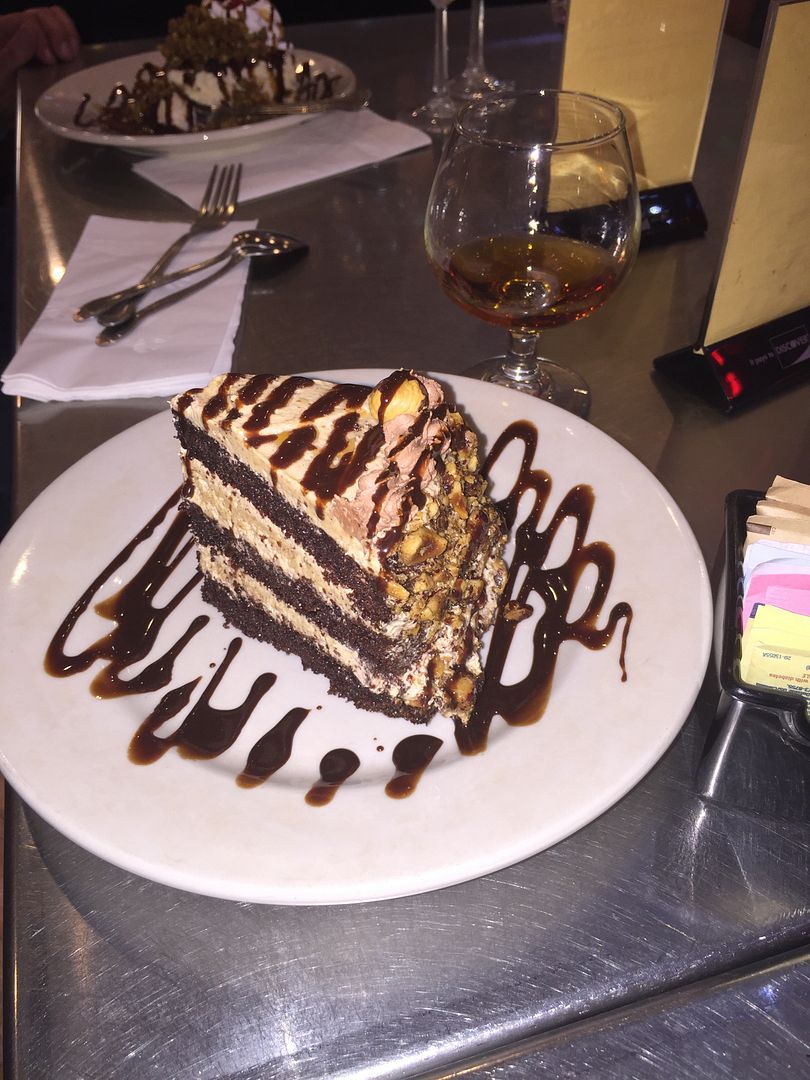 I got to the convention center early on Friday because we were having our ANA Dealer Relations Committee meeting. There were lots of items on the agenda to discuss, including the location of future shows, the length of the ANA summer show, and what to do about the ANA/PNG preshow. The committee was given a lot of information that helped us understand what it took to put on the ANA shows, followed by some great discussions, ideas, and suggestions. We ran out of time before we could discuss everything on our agenda, so we will hold another meeting at the FUN show, but hopefully some of the ideas that were discussed will help the ANA improve their future shows.



The show started out with a nice crowd but seemed to die out pretty early. Again, I was disappointed in sales. I did manage to get over to James Sego's table because he had told me about a stunning 1909-S vdb Lincoln cent he had in his case – in MS67 RED! Boy, what a beauty this piece was!!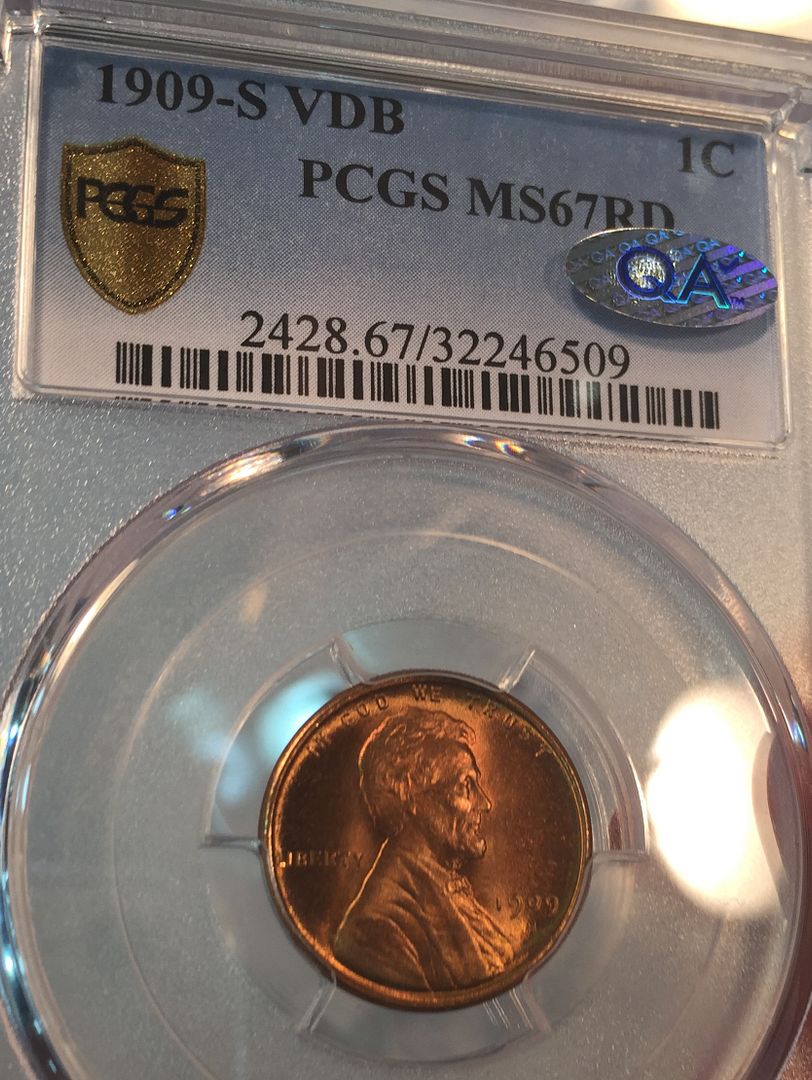 A few forum members stopped by to chat, but I neglected to get their photo (I guess I was just plain distracted by my throbbing foot!)



Friday night at the Baltimore show is our wonderful dinner event at the Black Olive wine cellar, which I very much look forward to! Other than me, all the participants are foreign and ancient coin dealers, so our discussions are quite different but as equally entertaining as my U.S. coin dinner companions.



We started off with a bottle of refreshing white wine at the small bar upstairs while we waited for our enter group to arrive.



Then we all headed down to the wine cellar where our table is the only table and we are surrounded by hundreds of bottles of wonderful wine – as you can tell, I was in wine heaven!!!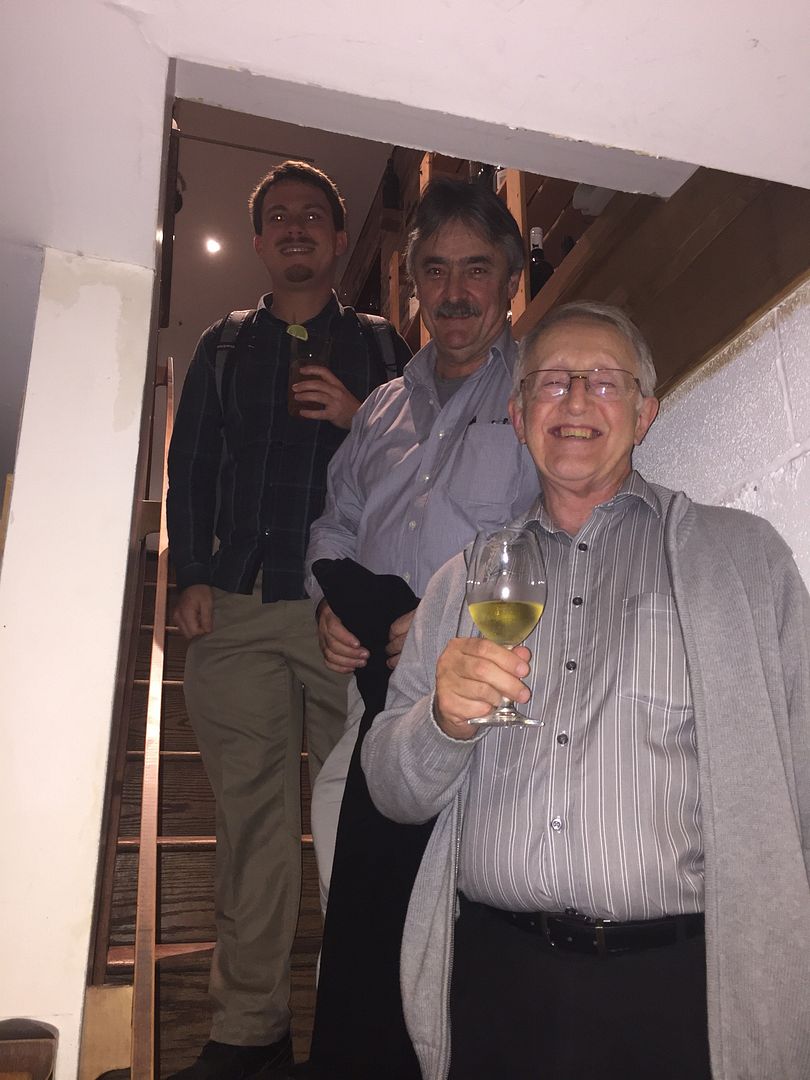 Here is the "before" photo of our group – that is, before all the wine began flowing!



The Black Olive has some of the most unusual and tasty hors devours, including thick octopus pieces which is a table favorite. Of course, we also have lots of different types of delicious wines!



For dinner, I had the cornmeal crusted sole, followed by more wonderful wine!



This is the "after" picture of our group – after much wine was had by all!



Saturday was typically slow and sparse. Several dealers I spoke with agreed that this Baltimore show had unusually low attendance and their sales were off as well. Interestingly, however, the foreign and ancient dealers I spoke with said they had a great show. In any event, all the dealers said that buying was plentiful.



Soon it was time to pack up and head to the airport. I was really looking forward to going home, more than usual, because besides getting to see my hubby and little Penny, I wanted to be able to not have to wear shoes!



So bye-bye beautiful Baltimore, until next March….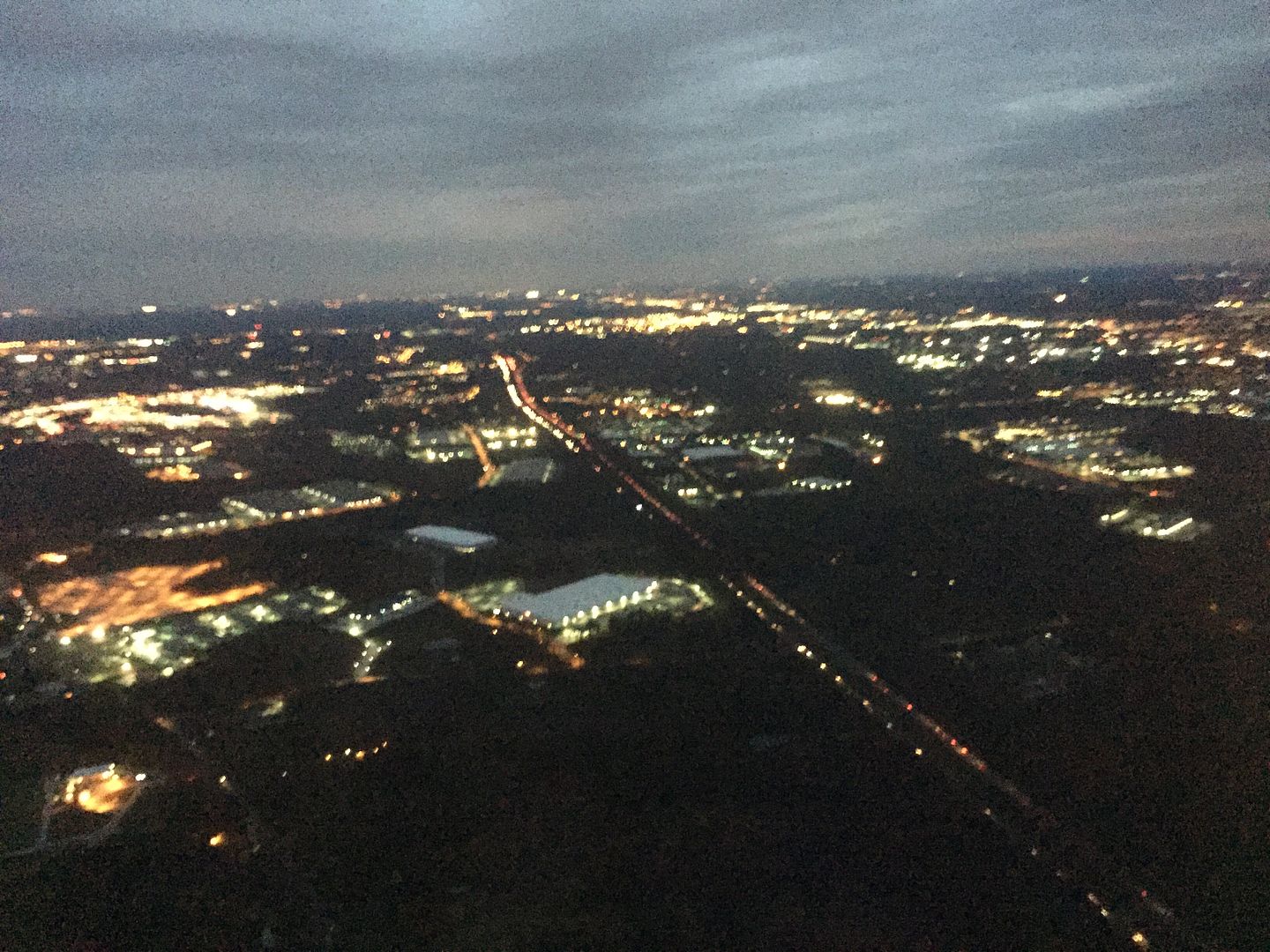 Hello my chubby little Penny!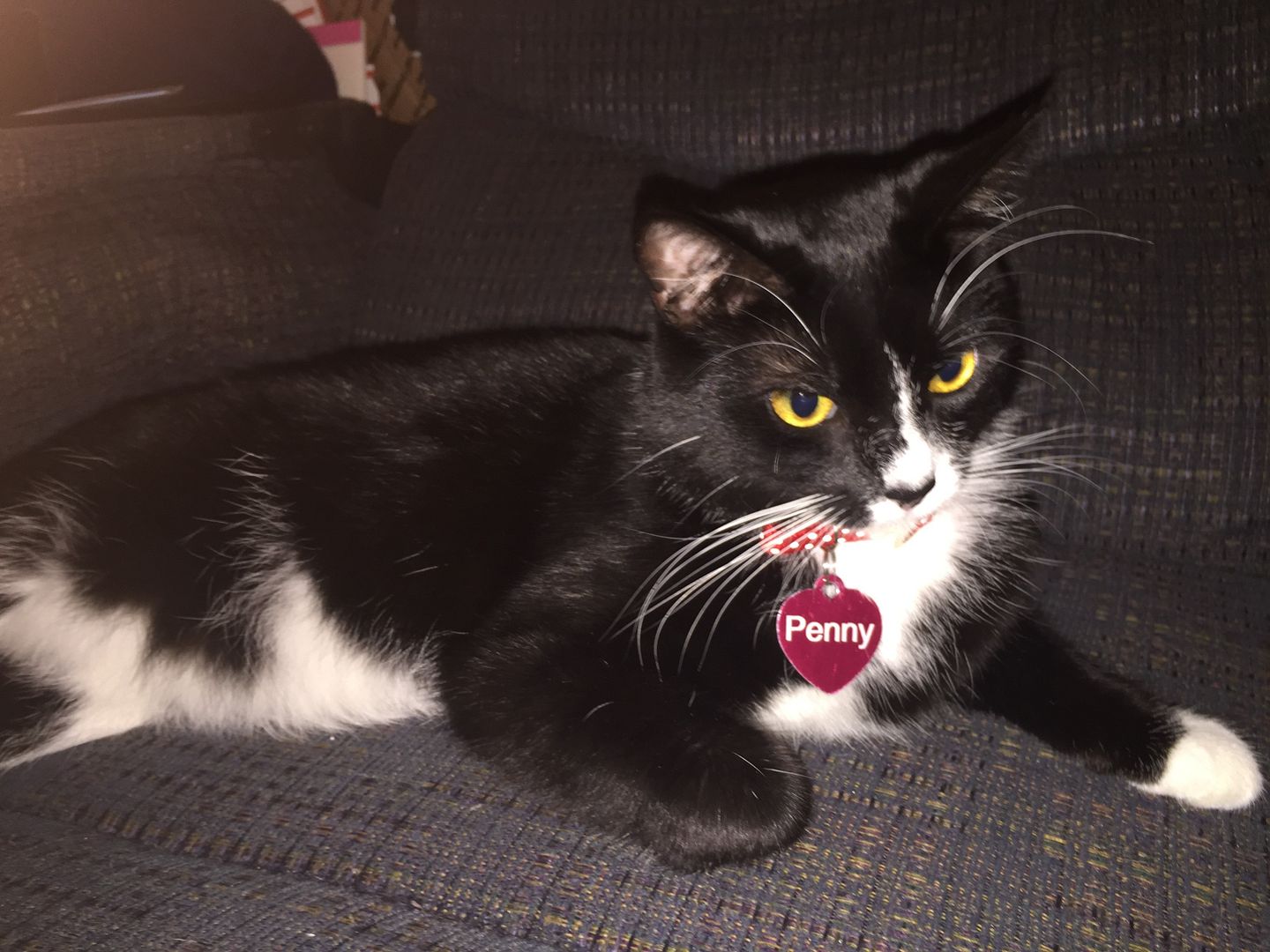 Next up: Houston (12/3-12/5/15) and Las Vegas (12/1-12/13/15)

Charmy Harker - The Penny Lady®
President of Women in Numismatics
ThePennyLady.com