Home
›
U.S. & World Currency Forum
$2 1976 L00000088* found!
larry510
Posts: 2,084
✭✭
Here's some eye candy for all the $2 bill collector's out there. In my 30 years of collecting this is the first and only $2 1976 star I have ever found with a two digit serial. The note will grade at least Gem 65Q in my opinion. The back has better centering than the front and the note has no handling!
Special shout out to pibbthug for finding this note out in the middle of nowhere!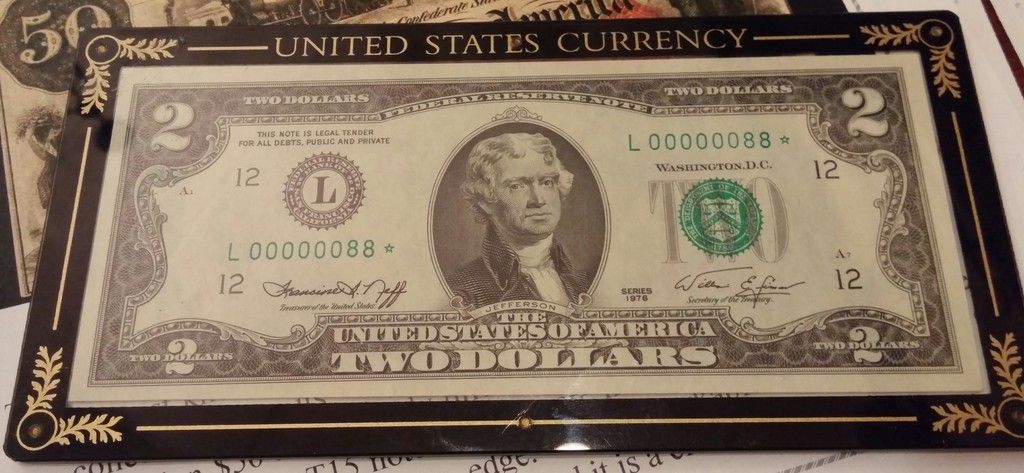 Looking for any 00000347 US small size notes