Home
›
U.S. Coin Forum
Charmy's September 2014 LONG BEACH SHOW REPORT w/lots of Pics!!

ThePennyLady
Posts: 4,029
✭✭✭✭
It's time once again for my favorite coin show – the Long Beach Coin and Collectible Show! It's usually one of my better shows since I have a lot of regular customers in Southern California. However, for whatever reason, this show seemed somewhat lackluster and, although the opportunity to buy coins was abundant (which you will see later in this report), unfortunately it was one of my slowest selling shows. However, I have 6 more shows over the next several weeks so I am hopeful that many of my new purchases will find new homes soon!
The area around the Long Beach Convention Center is really pretty, right across the street from the ocean, with lots of restaurants and activities within walking distance.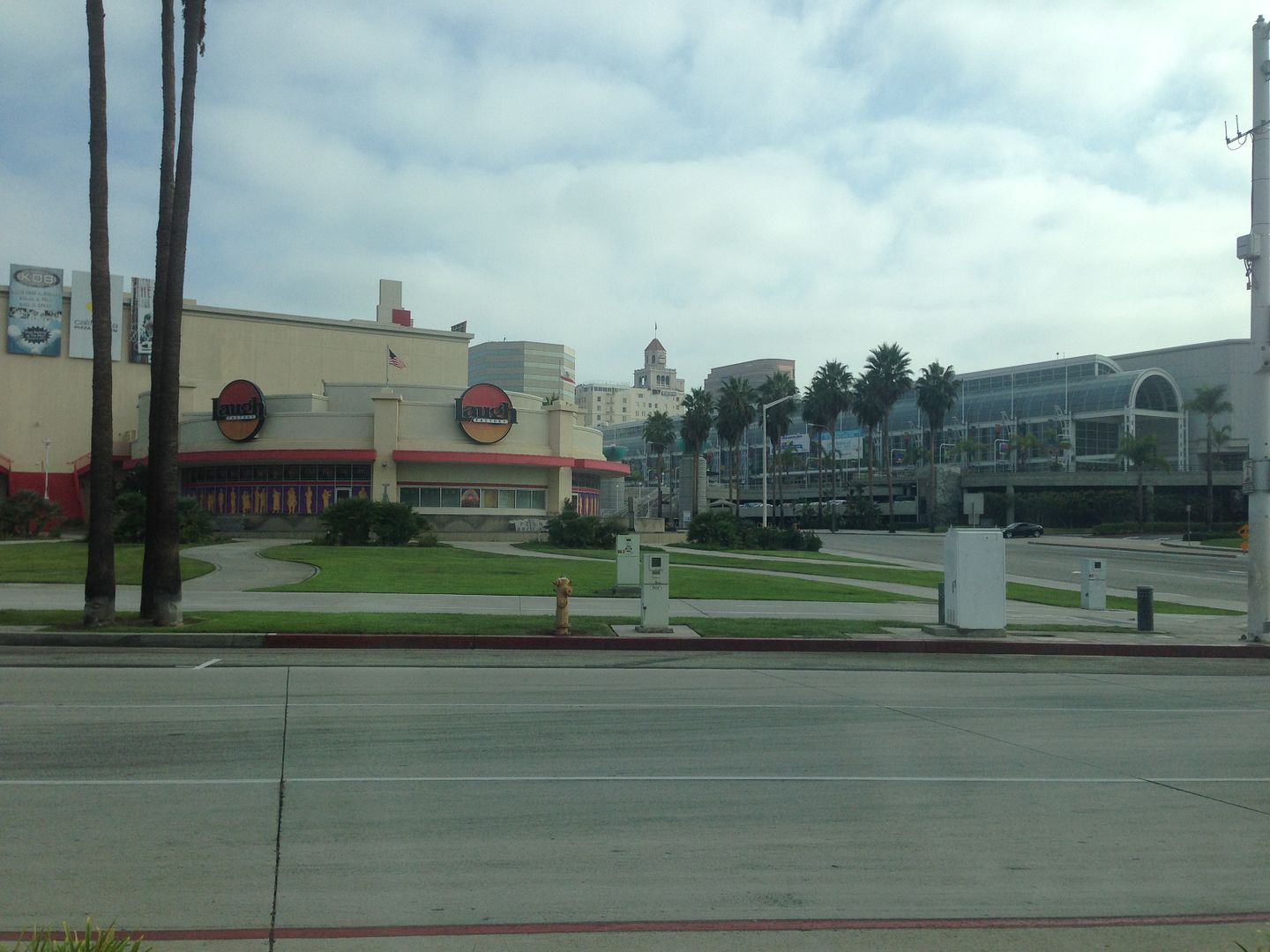 Taken from my car - while stopped.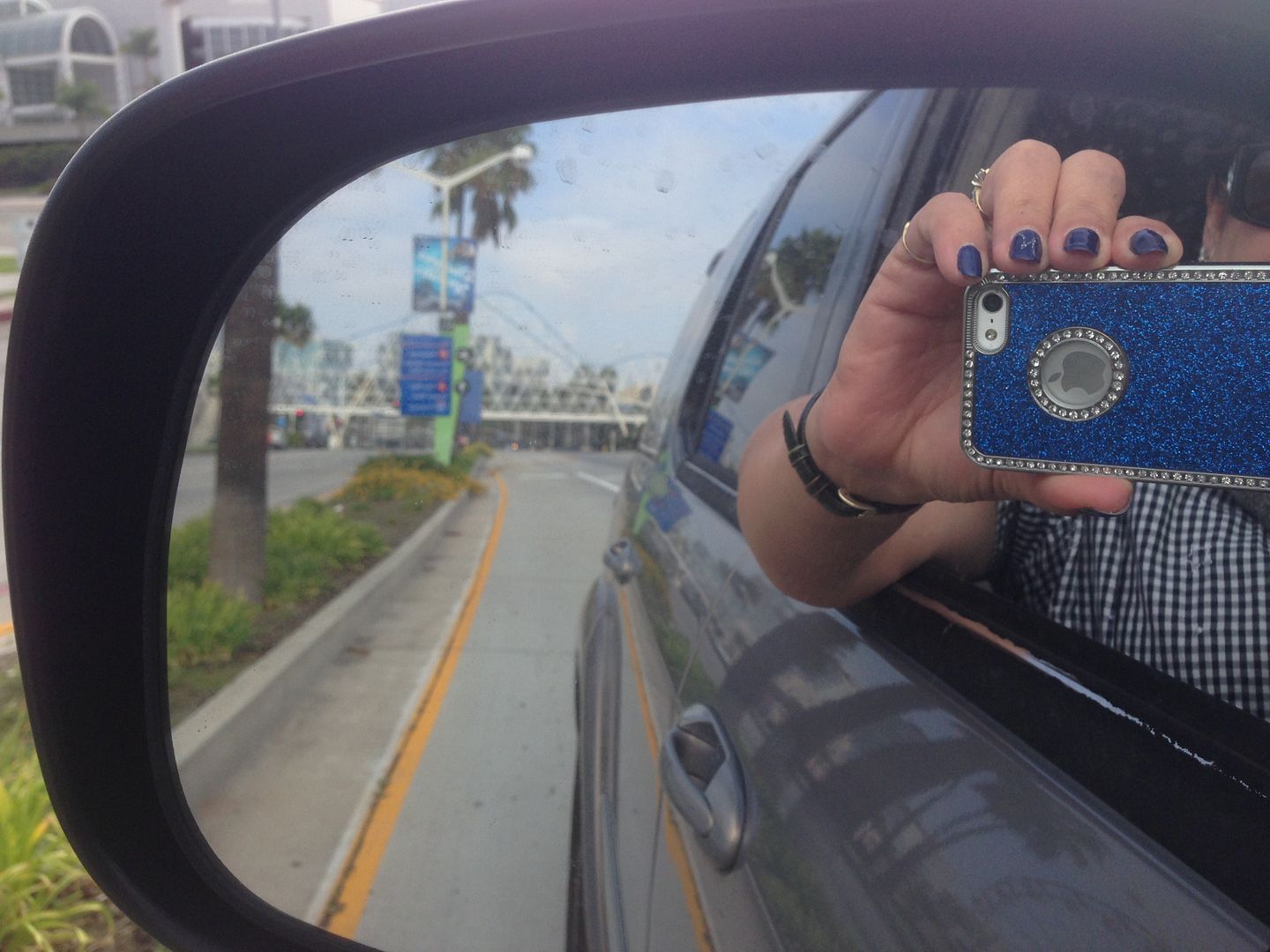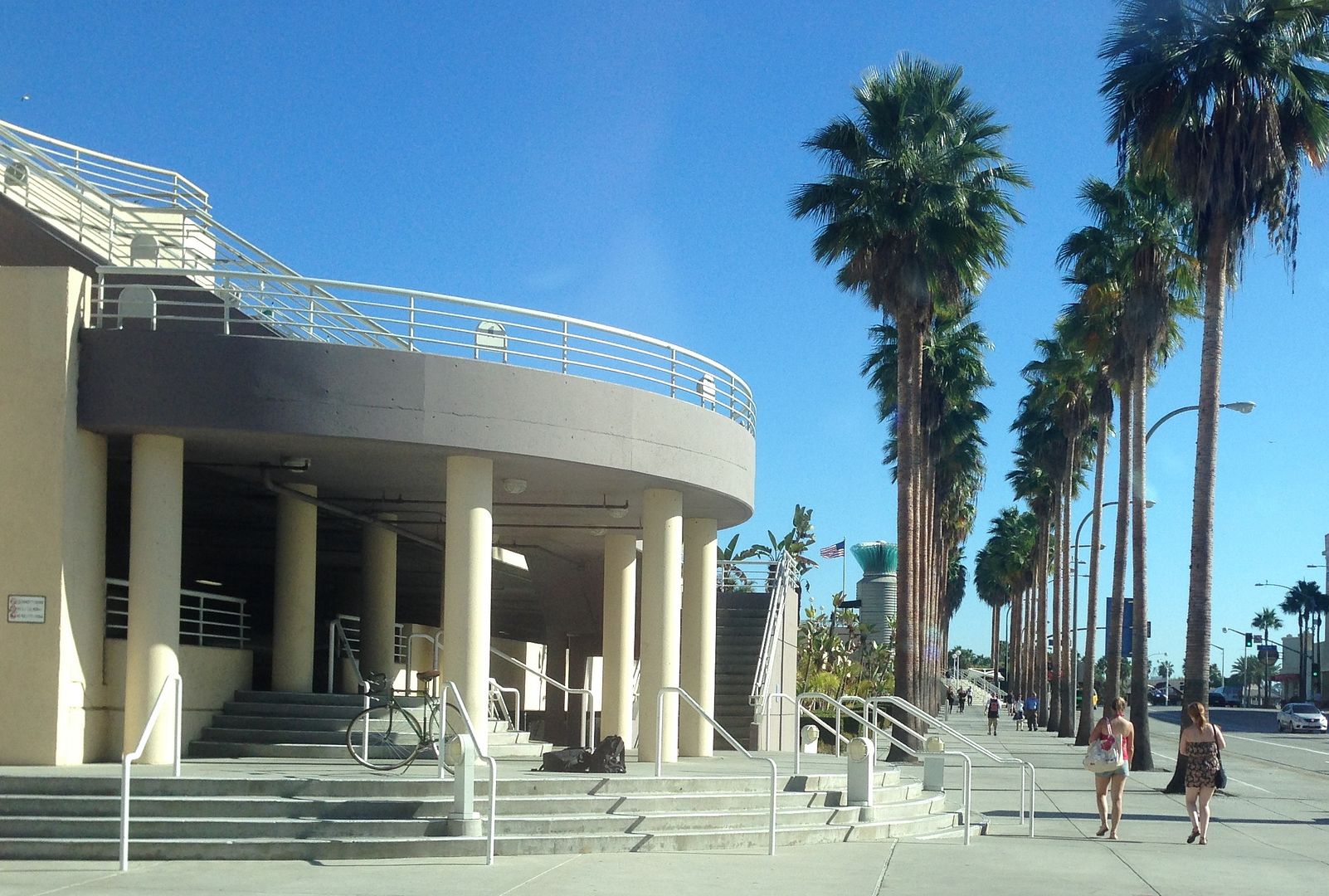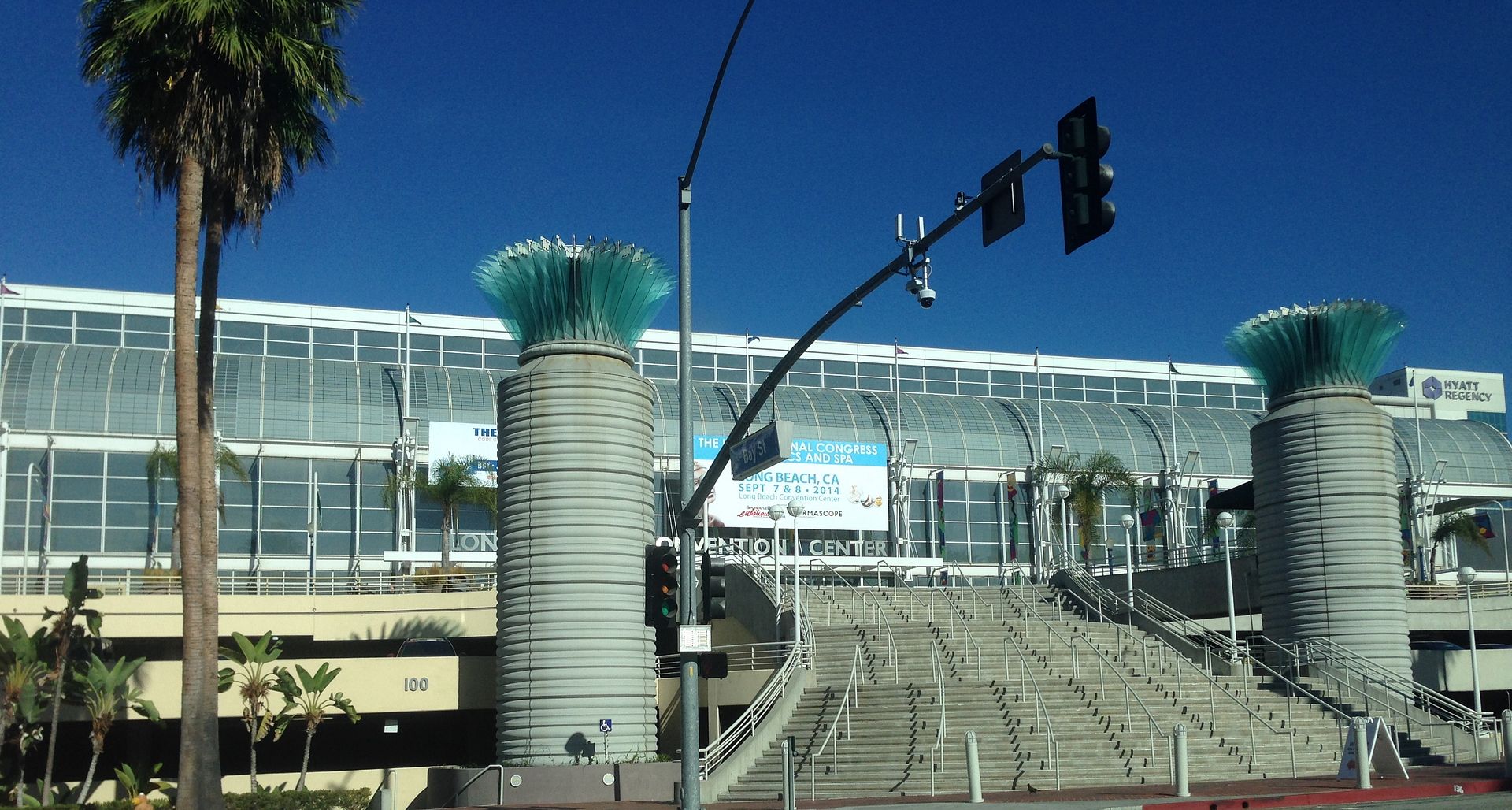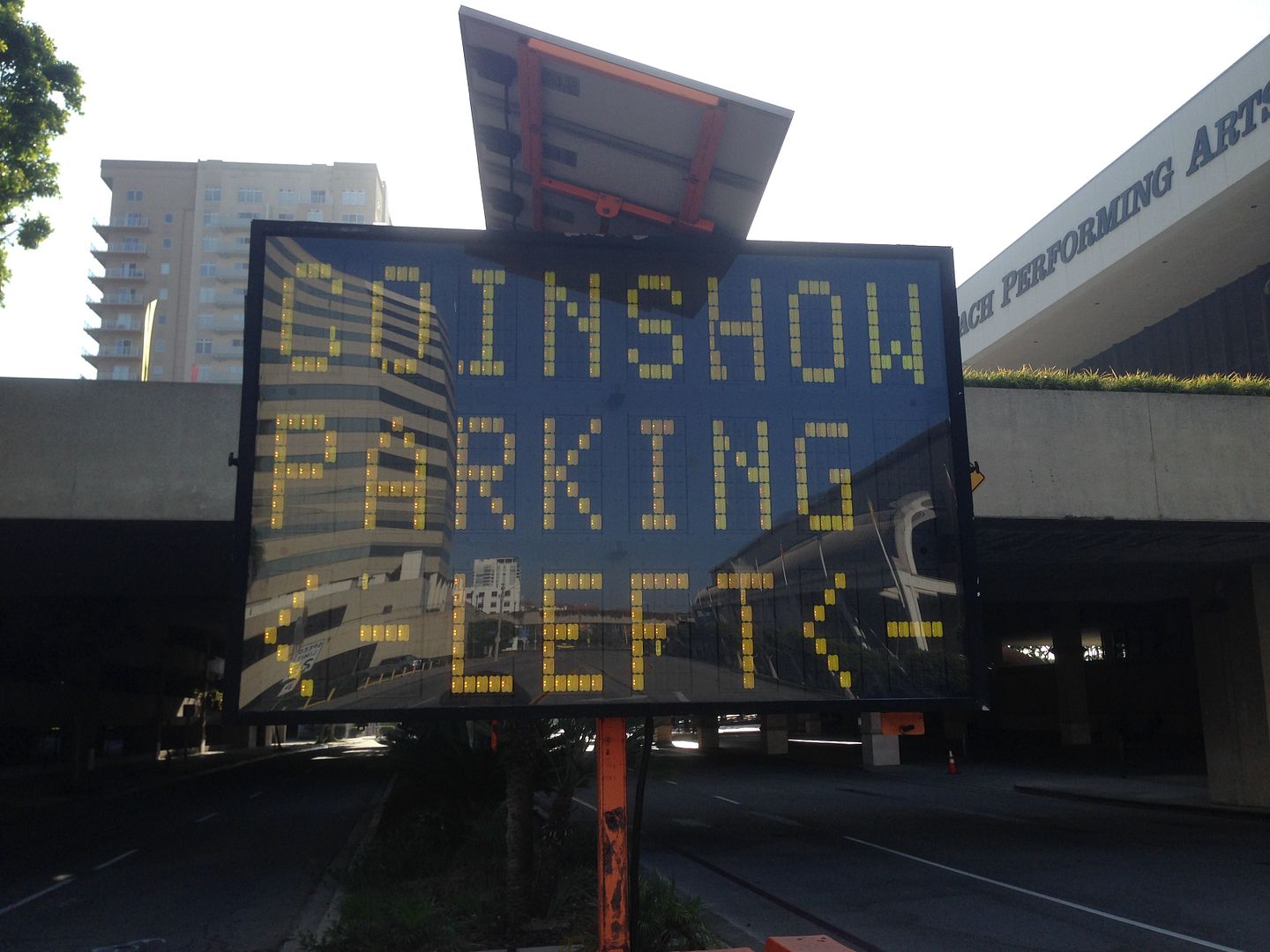 Set up day was uncomfortable for everyone because the large loading dock door was open and the bourse floor hadn't yet been air conditioned. So the air was not only hot, but humid and so muggy that some people couldn't wait to finish setting up so they could go to an air conditioned restaurant or back to their hotel room. But it didn't stop the dealer-to-dealer business! Here are the newps I bought on Wednesday.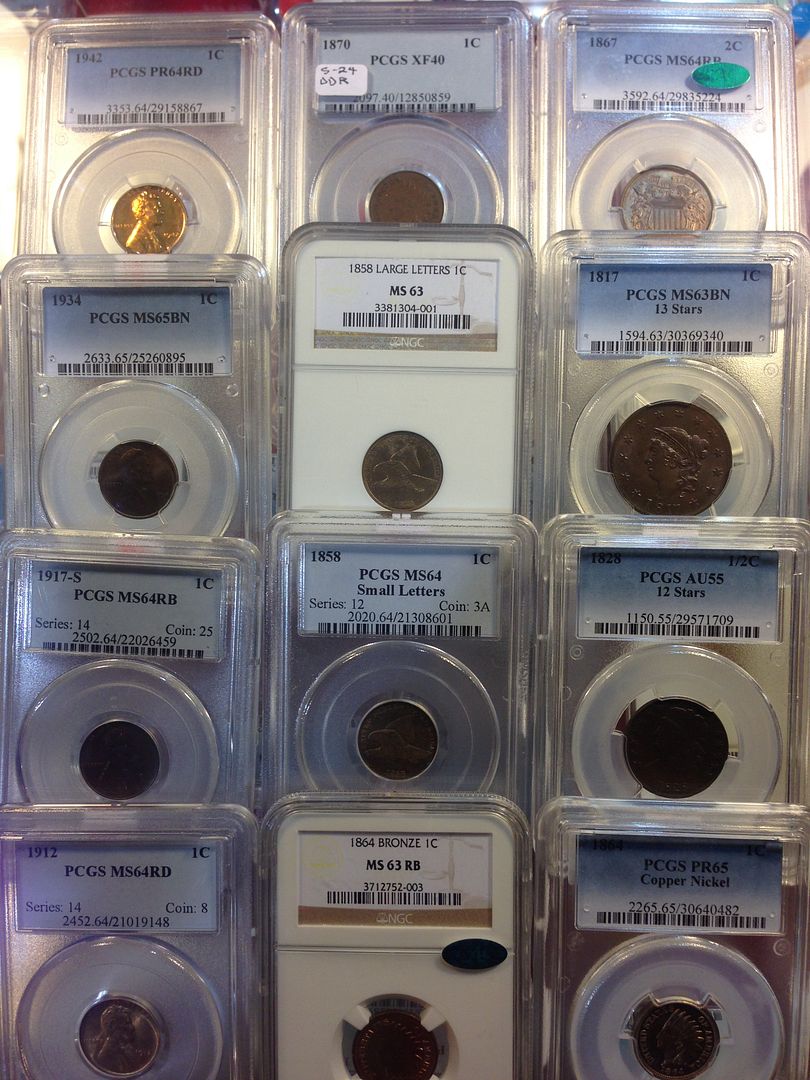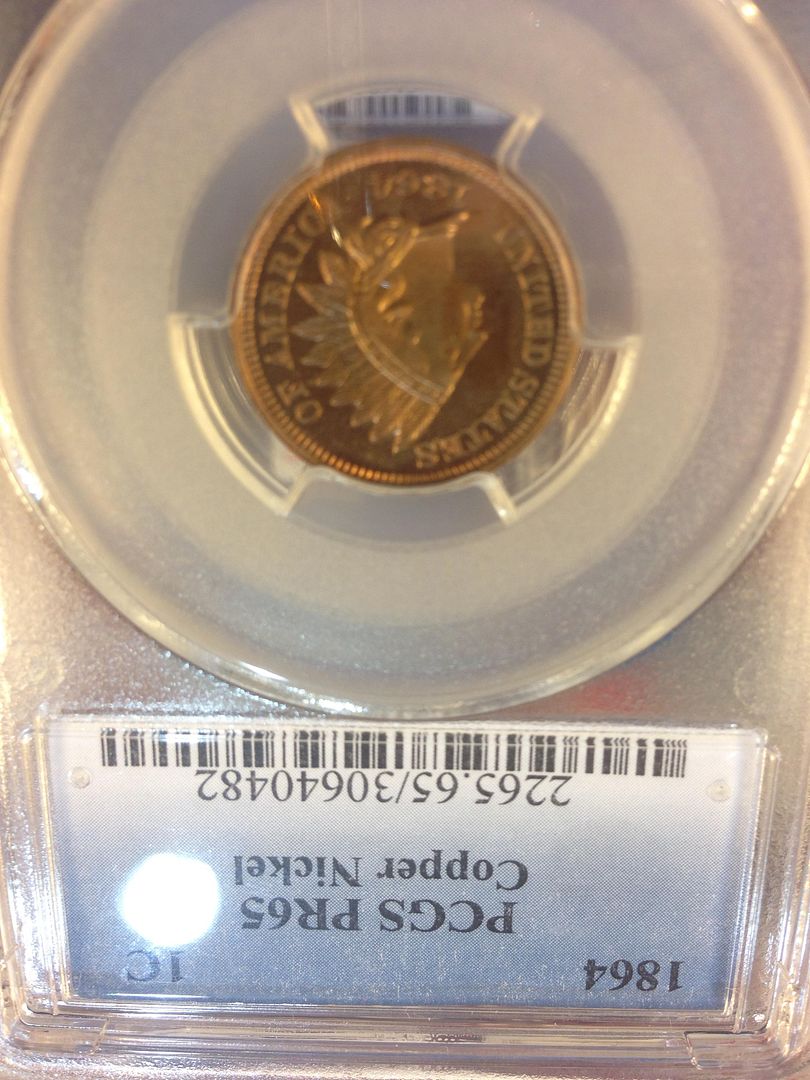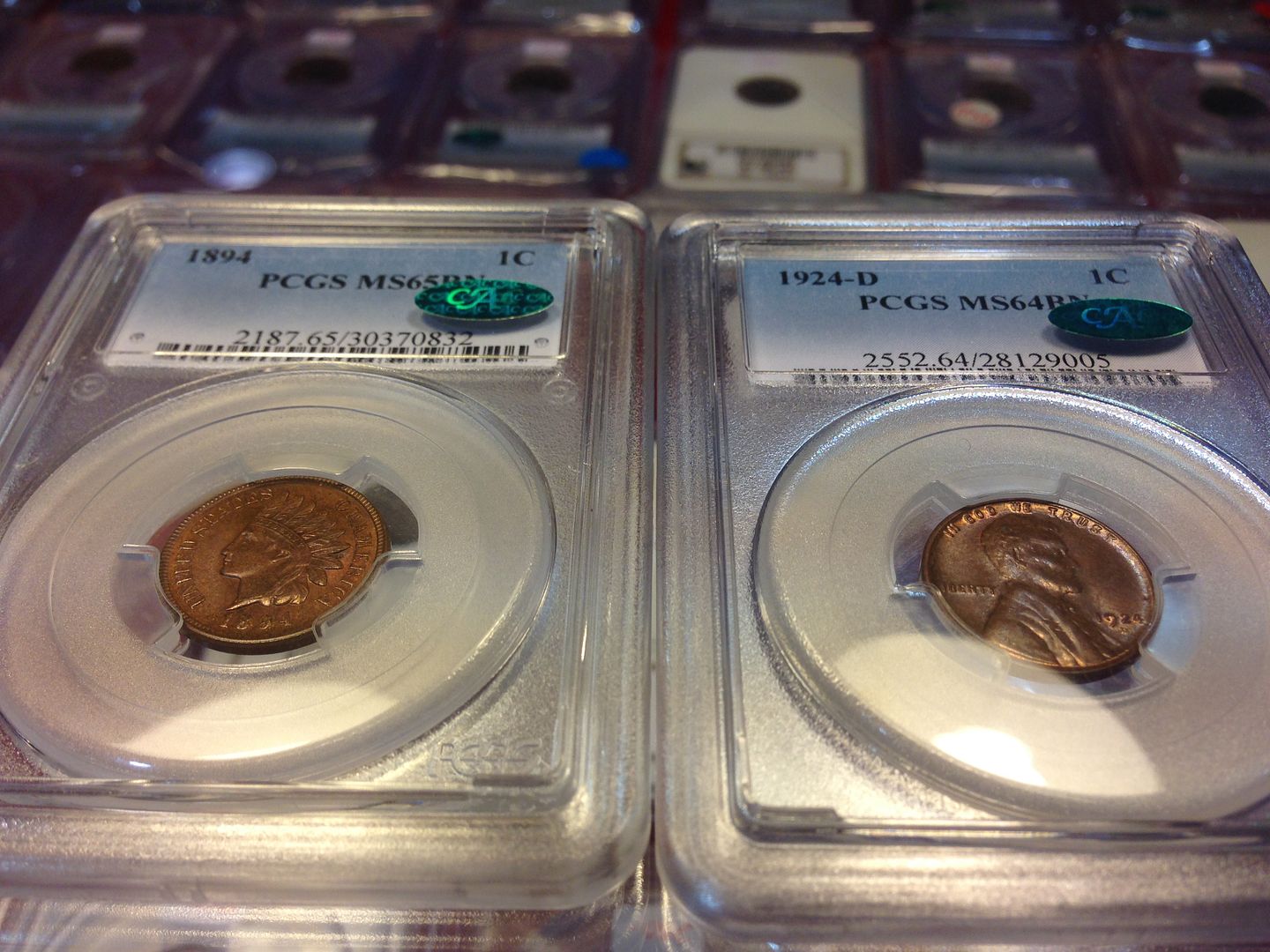 Around 5 pm, PCGS hosted their usual taquitos and beer for the dealers – the cold beer was very welcomed by everyone!
After set up, we headed to our usual Long Beach Wednesday night dinner spot – Café Piccolo!
We started off with our usual wine tasting where everyone brings a bottle of wine for everyone to taste.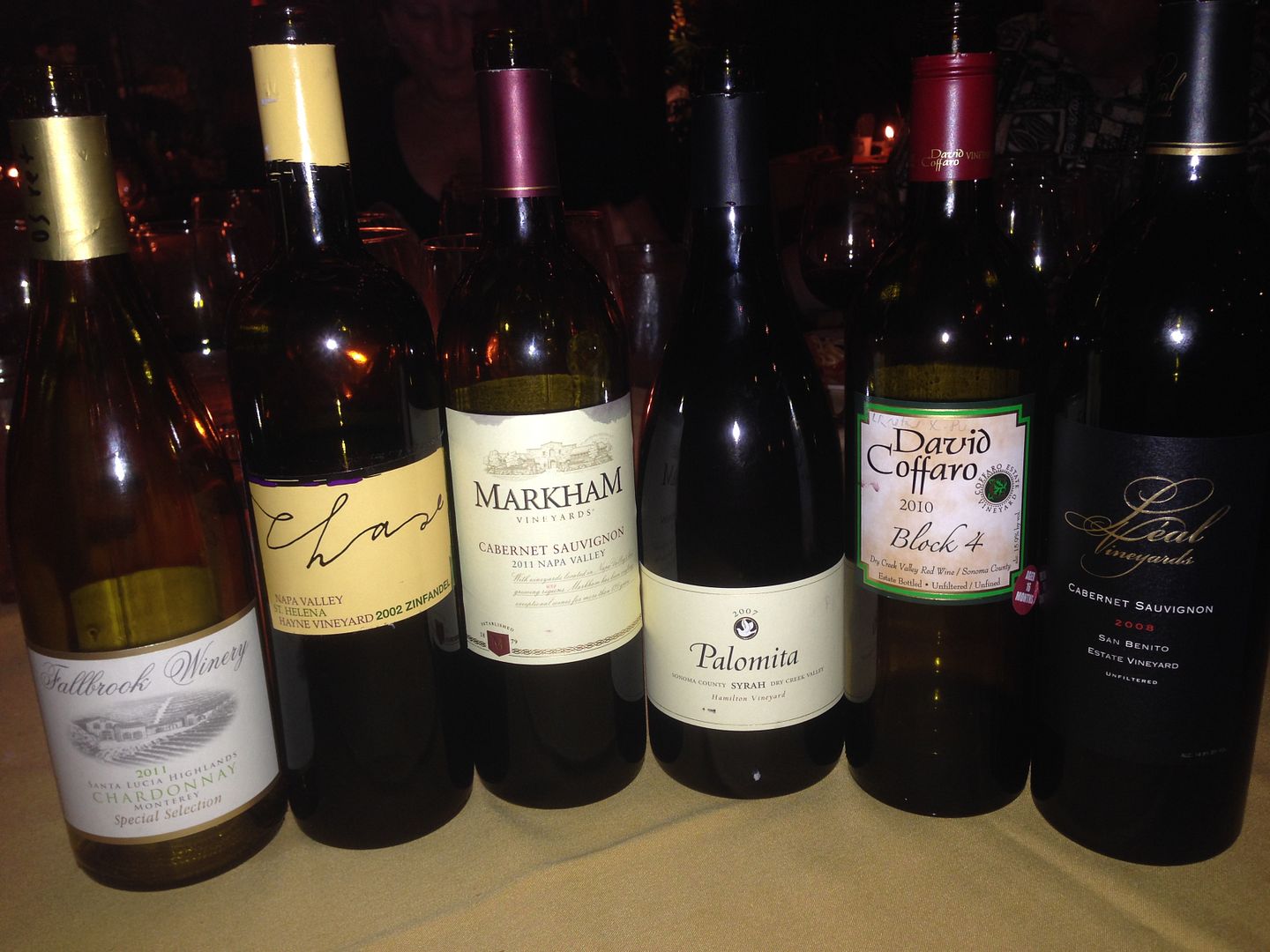 All the waiters and staff know us, are very attentive and helpful, and they even remembered what my favorite dish was – goat cheese chicken! I forgot to take a photo of my dish but this is the leftover.
Me and Joanne Stephens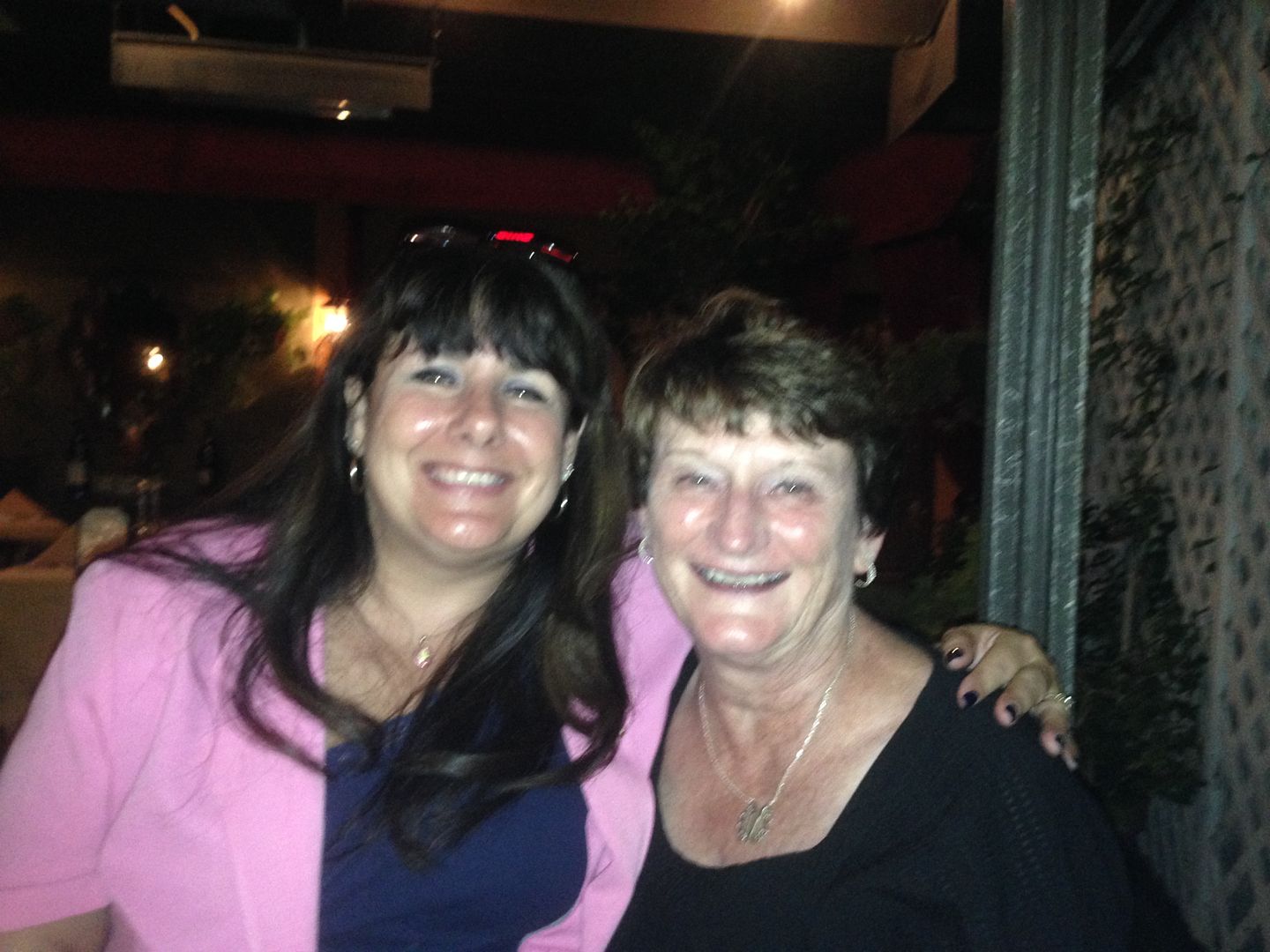 My friends Rich and Ron Guth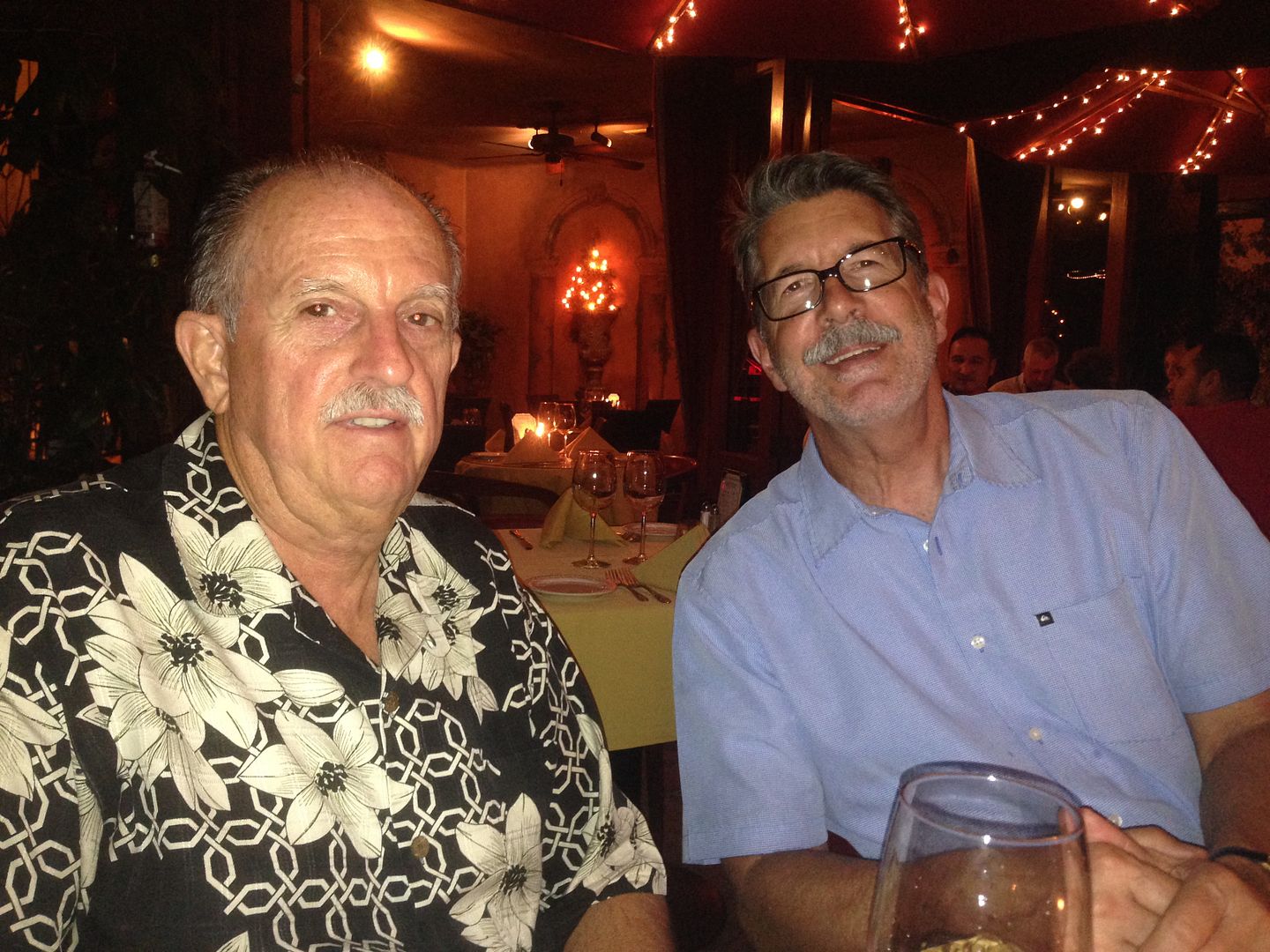 My dealer friends Karl Stephens and Alan Kreuzer – Alan is currently going through chemo and I give him huge kudos for driving from Northern California and setting up at the show!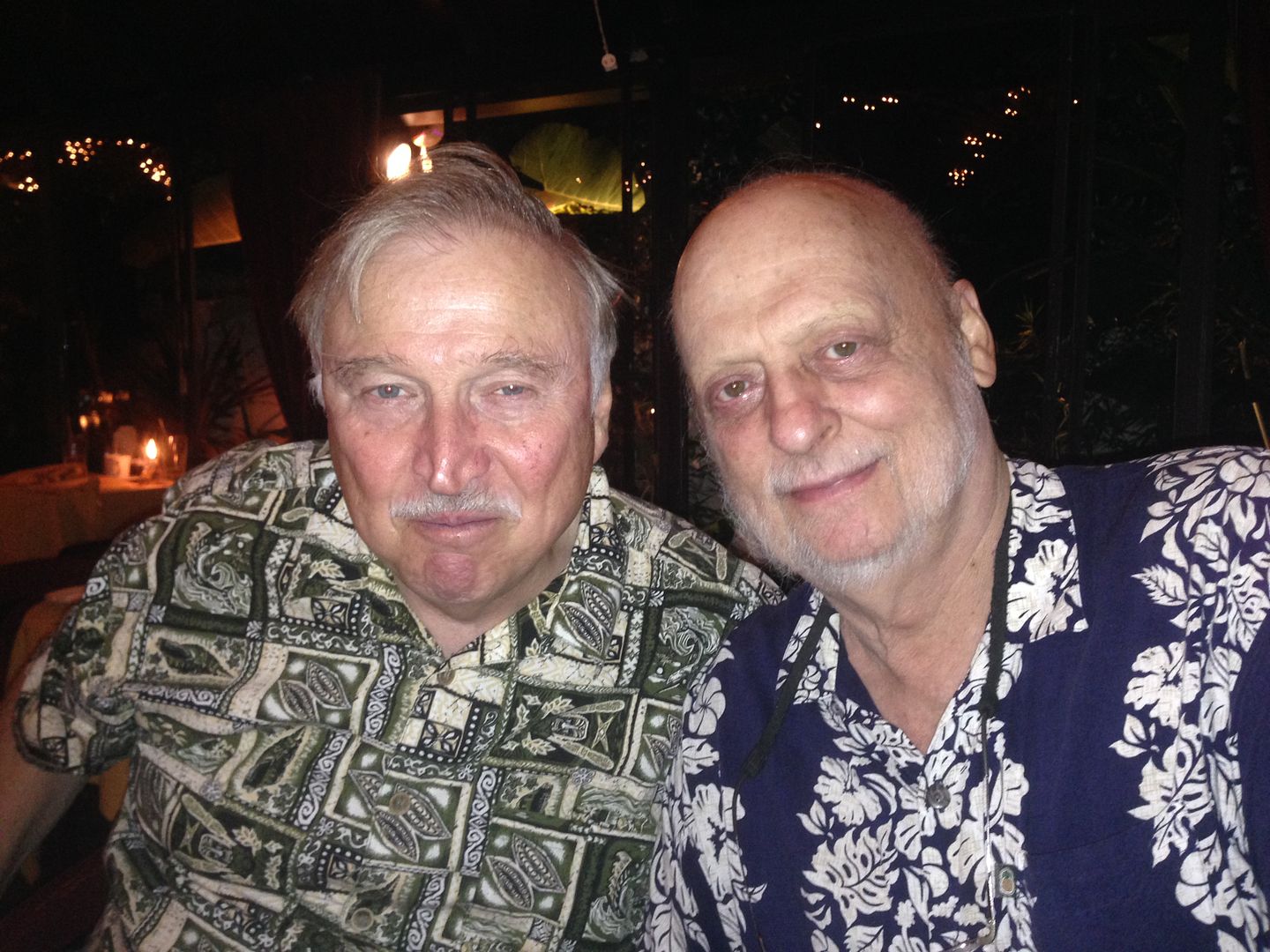 The aftermath of our wine tasting!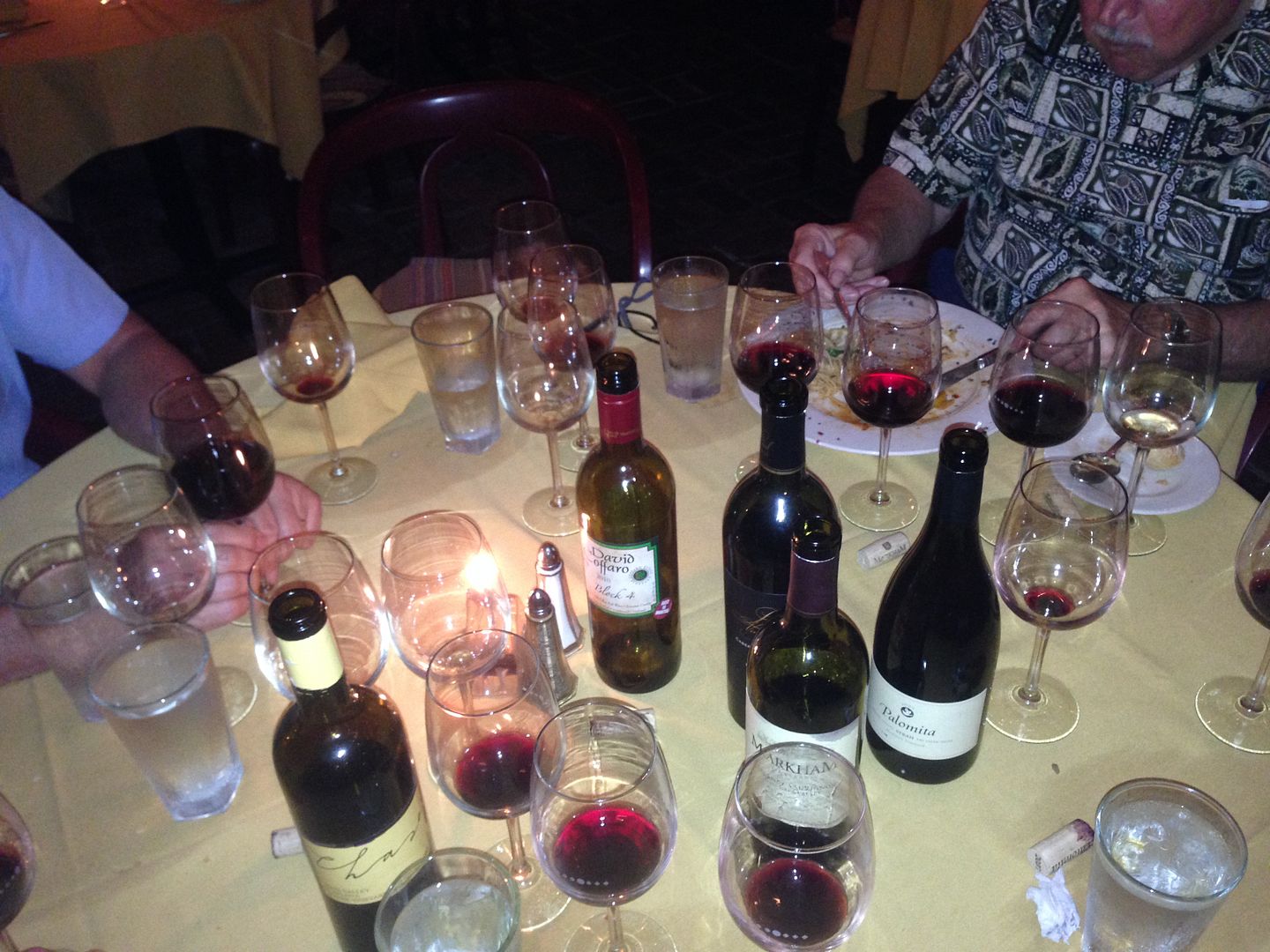 Dessert!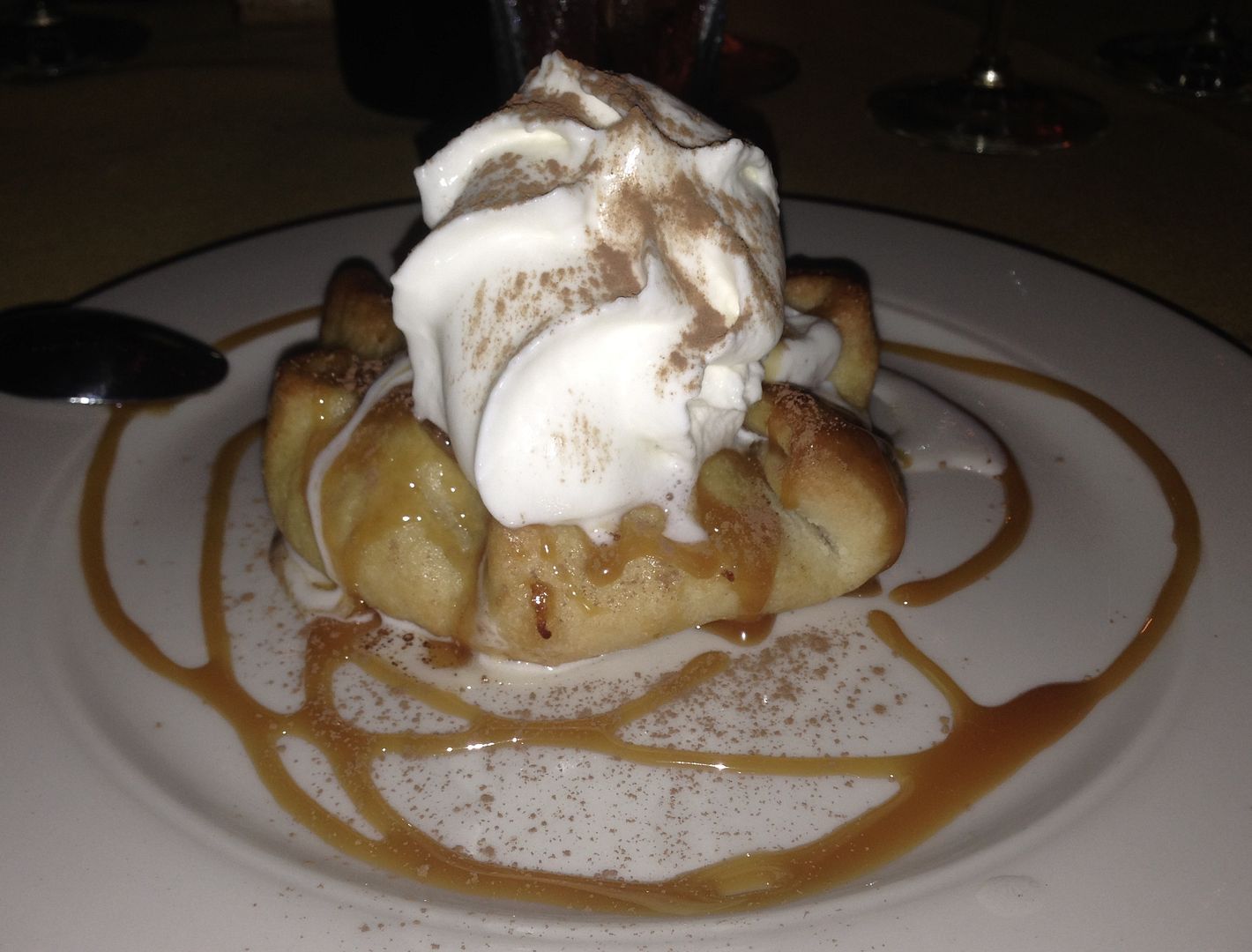 Thursday – Both the dealers and the public were anxious to get into the show on Thursday morning! The dealers waiting at the back loading dock door.
The public waiting at the front lobby to get into the show.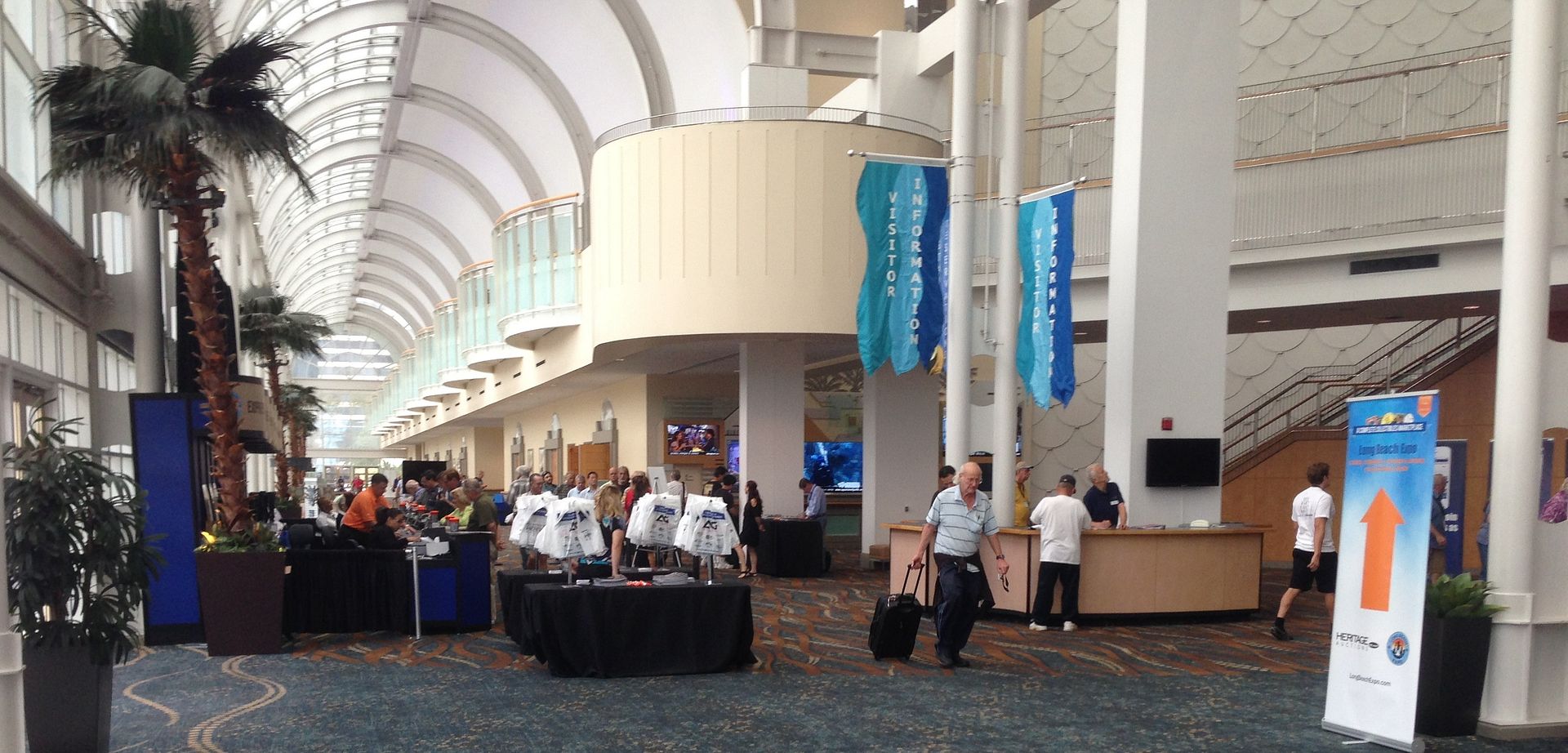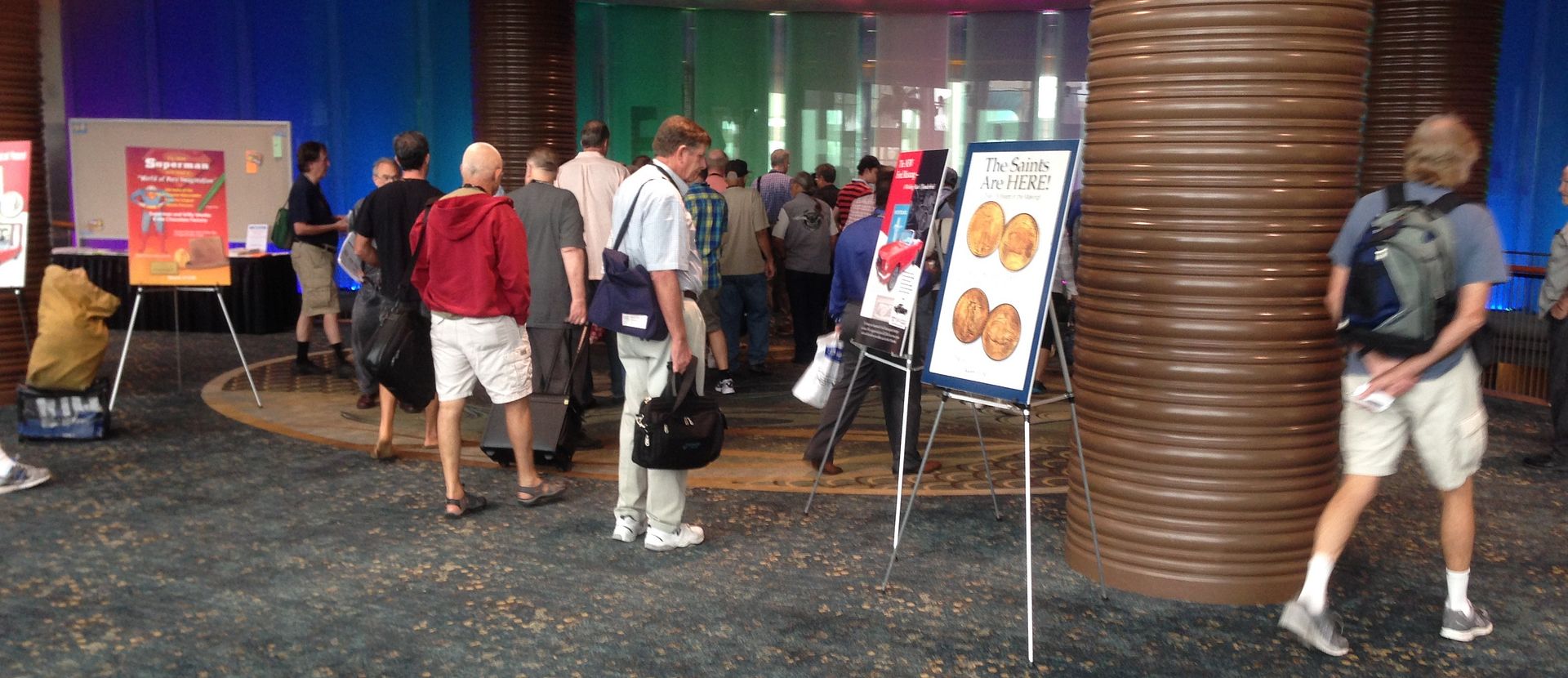 This reminded me of the joke "How do you tell when a coin dealer is on vacation? He puts all his chairs on the roof of his house!"
On my way to the PCGS table, I ran into a forum member – Zach/CaliforniaCoinGuy – who stopped me and handed me this wonderful bottle of BV reserve!!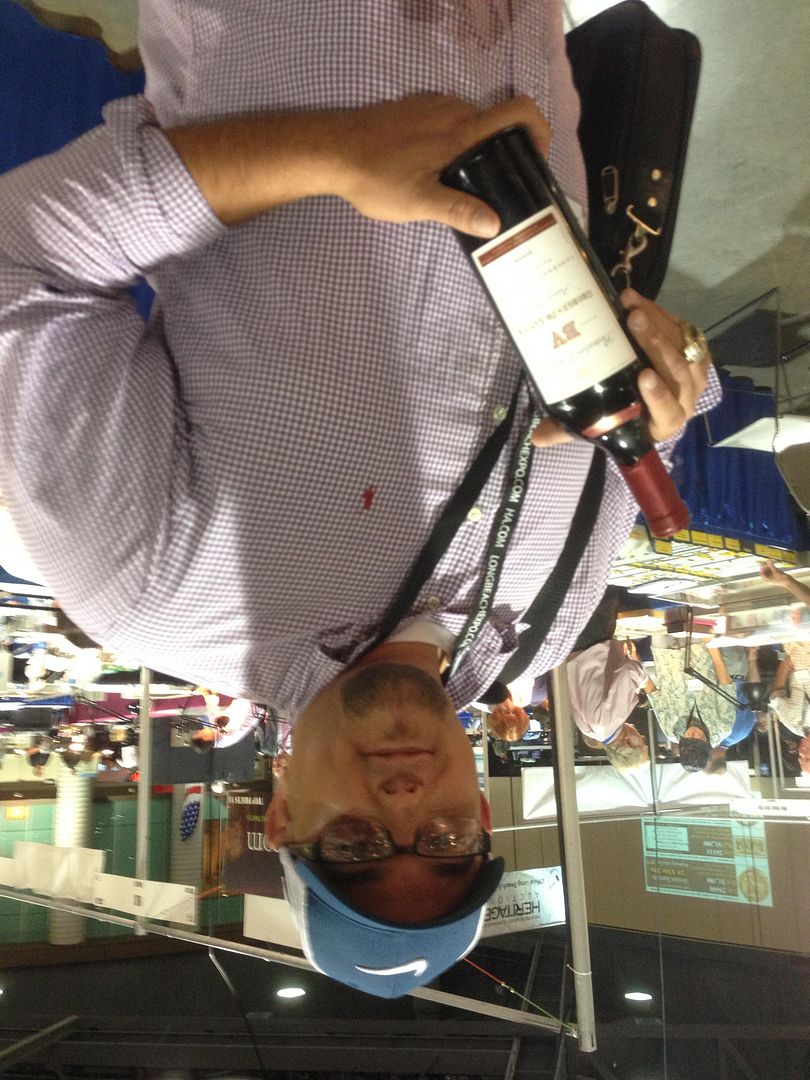 This is the line I found at the PCGS table!
Back at my table, a new Southern California transplant – Winston/Stone – stopped by to say hi.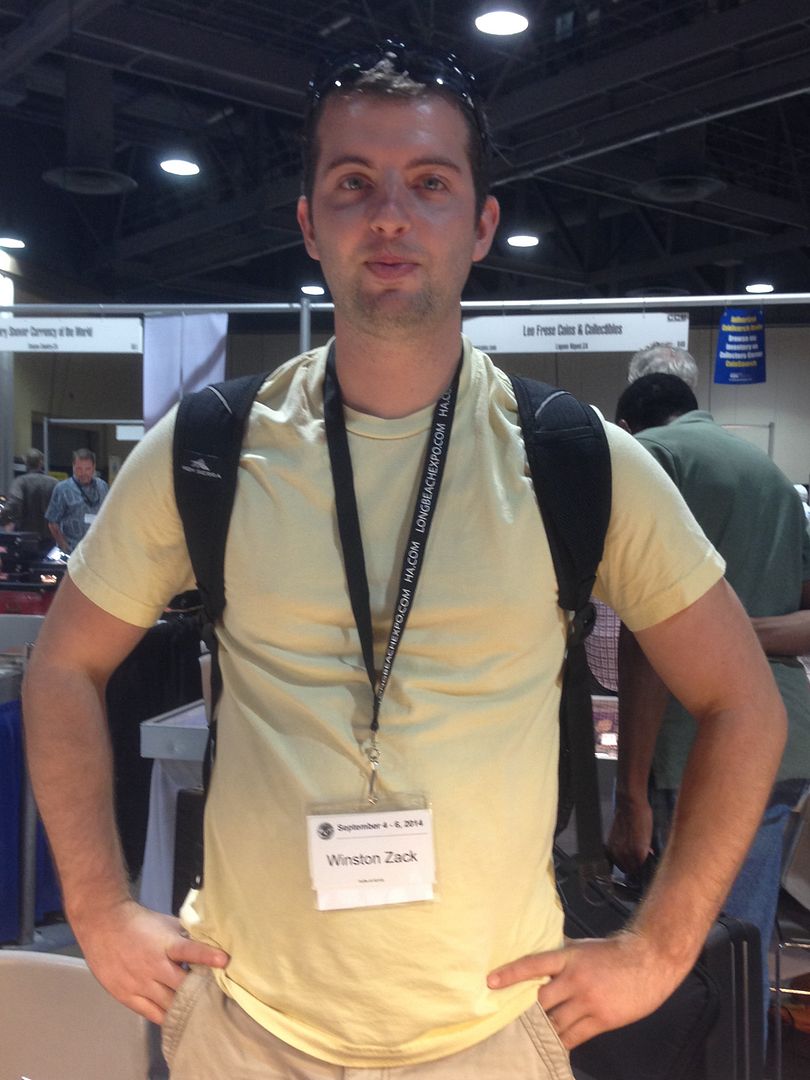 Thursday was really busy, but as I mentioned, mostly with buying coins. I sold a few coins but bought much more, including a couple pieces for my own collection. A dealer friend, Al Weinberg, sold me this very rare, very cool new piece for my penny exonumia collection – a goblet shaped encased Indian cent in nearly uncirculated condition!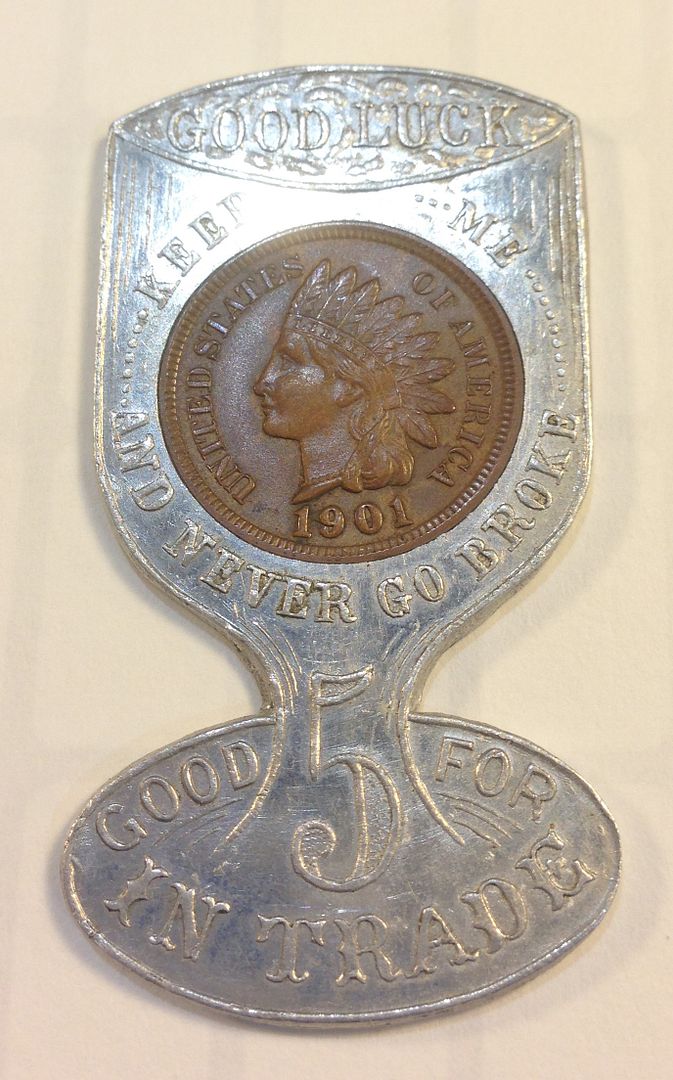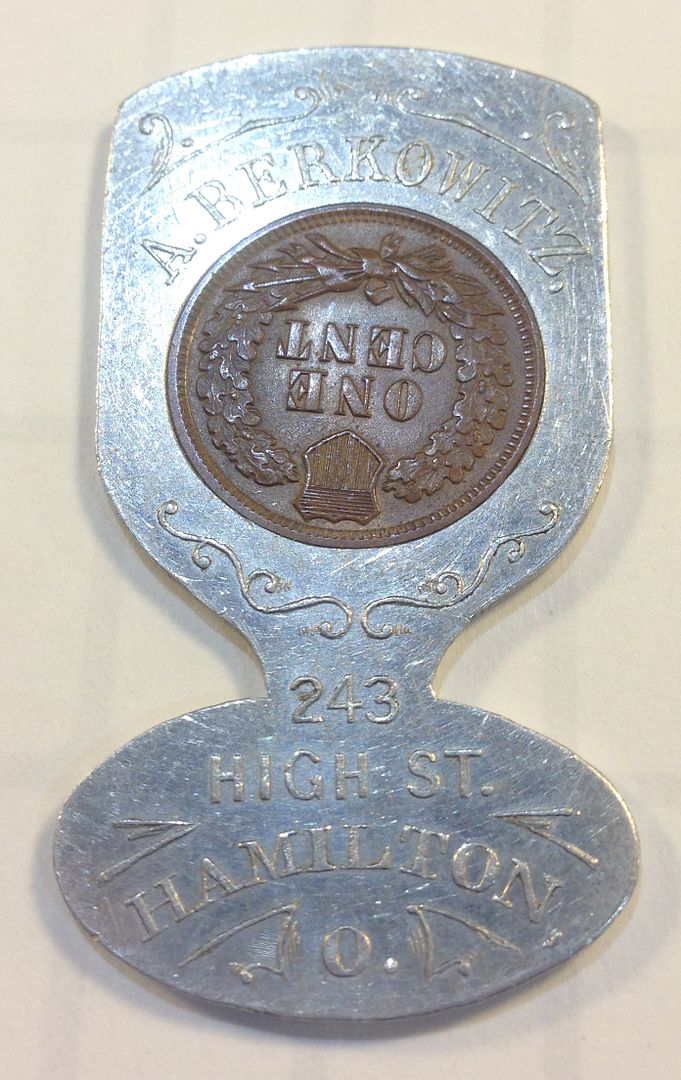 I also picked up this gorgeous rainbow toned 1934 Lincoln cent for my personal collection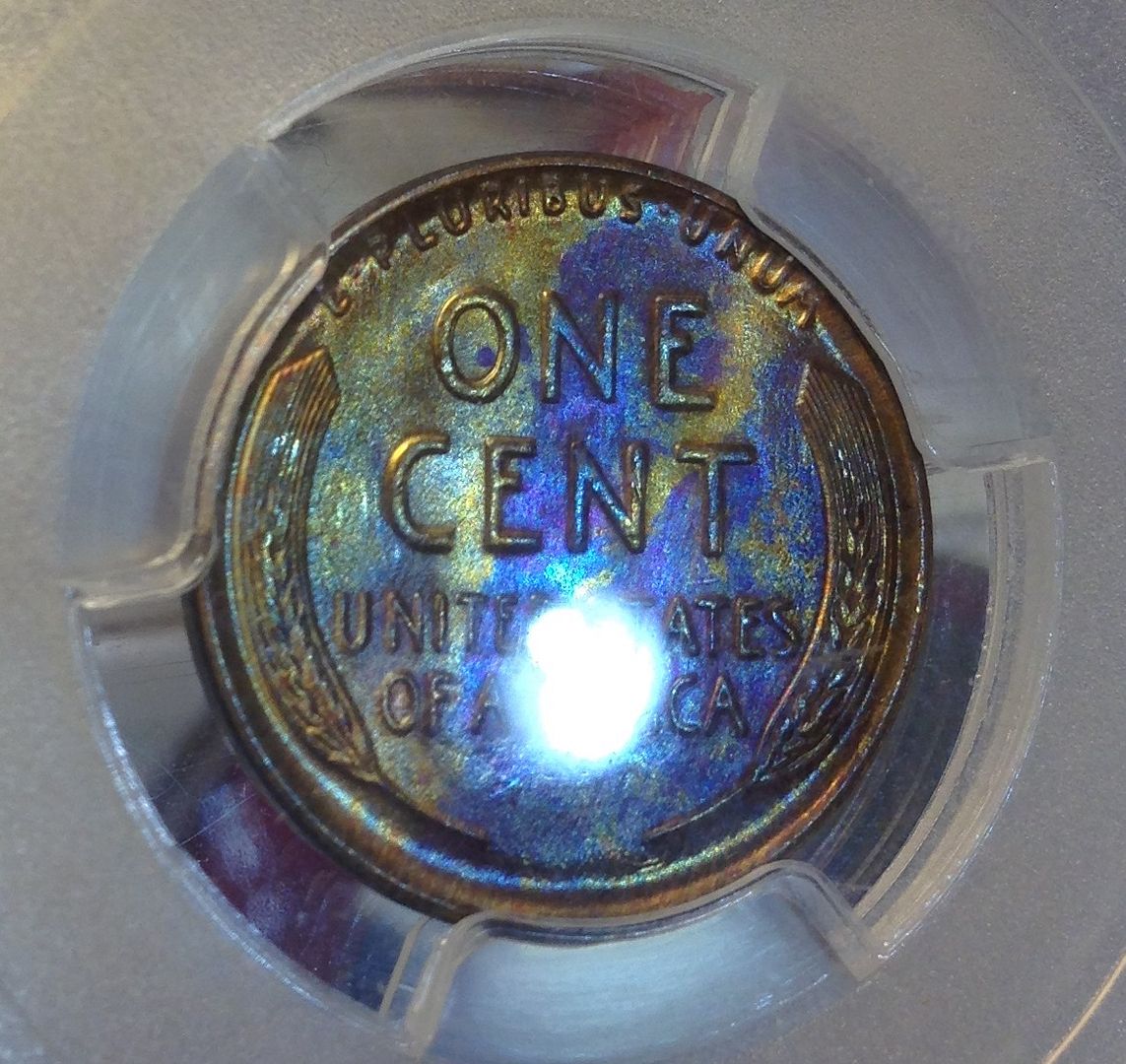 Later in the afternoon, Joe Wargo, brought over these two bottles of wine for everyone to share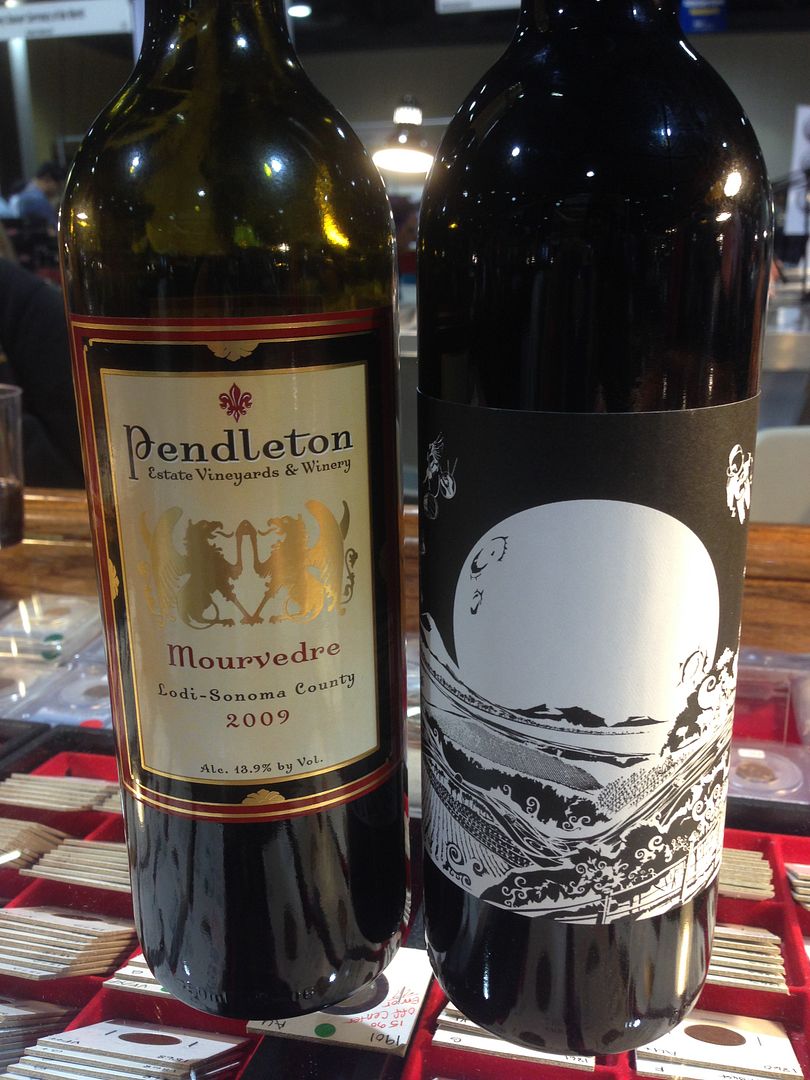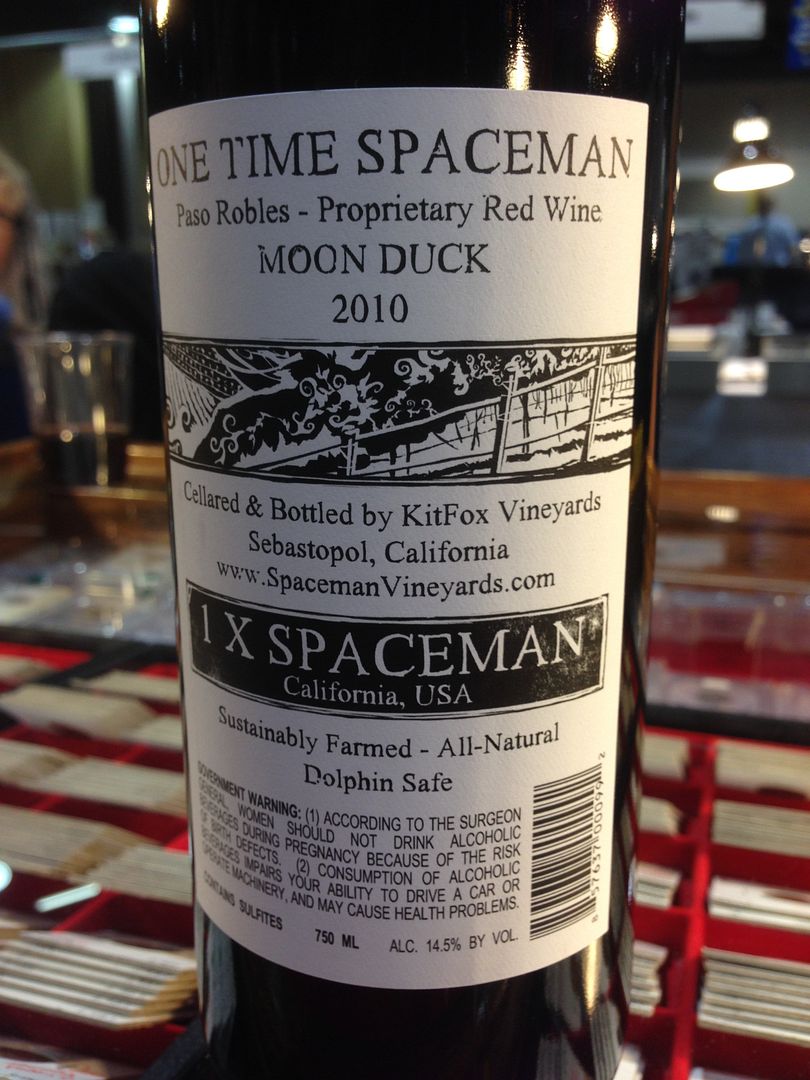 Beautiful sisters Cindi Snow and Amanda McKechnie (Logan's daughters) came by and shared some of the wine with me!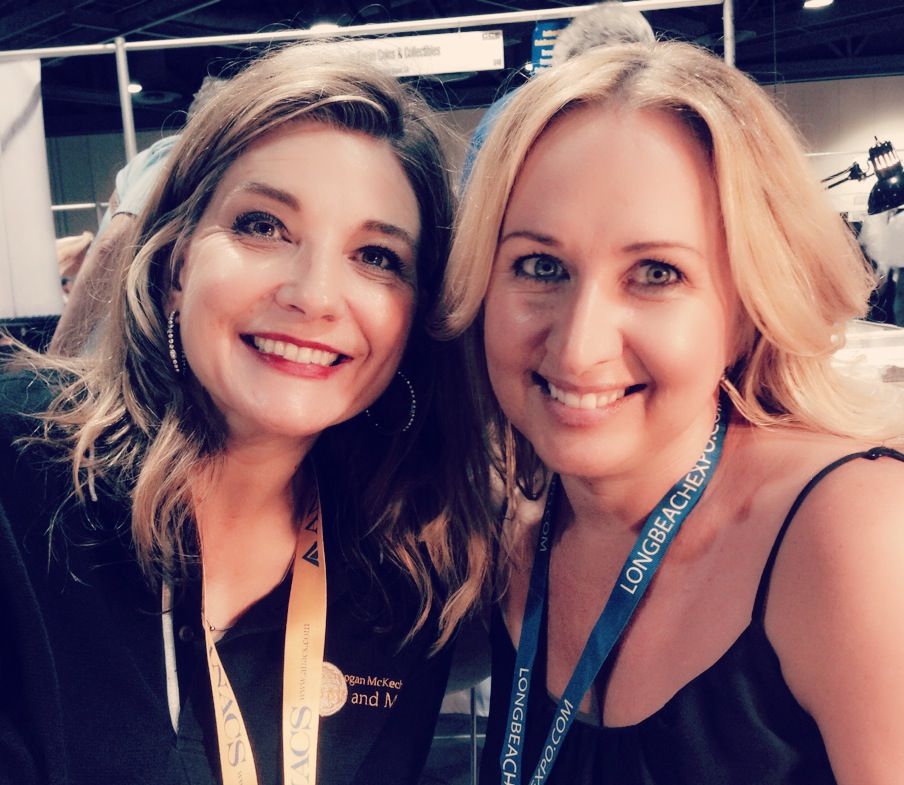 Me!
After the show ended, I drove the long way around to our usual Thursday night dinner place and took some photos of the beautiful bay area around Long Beach I took along the way (when I was at stop signs).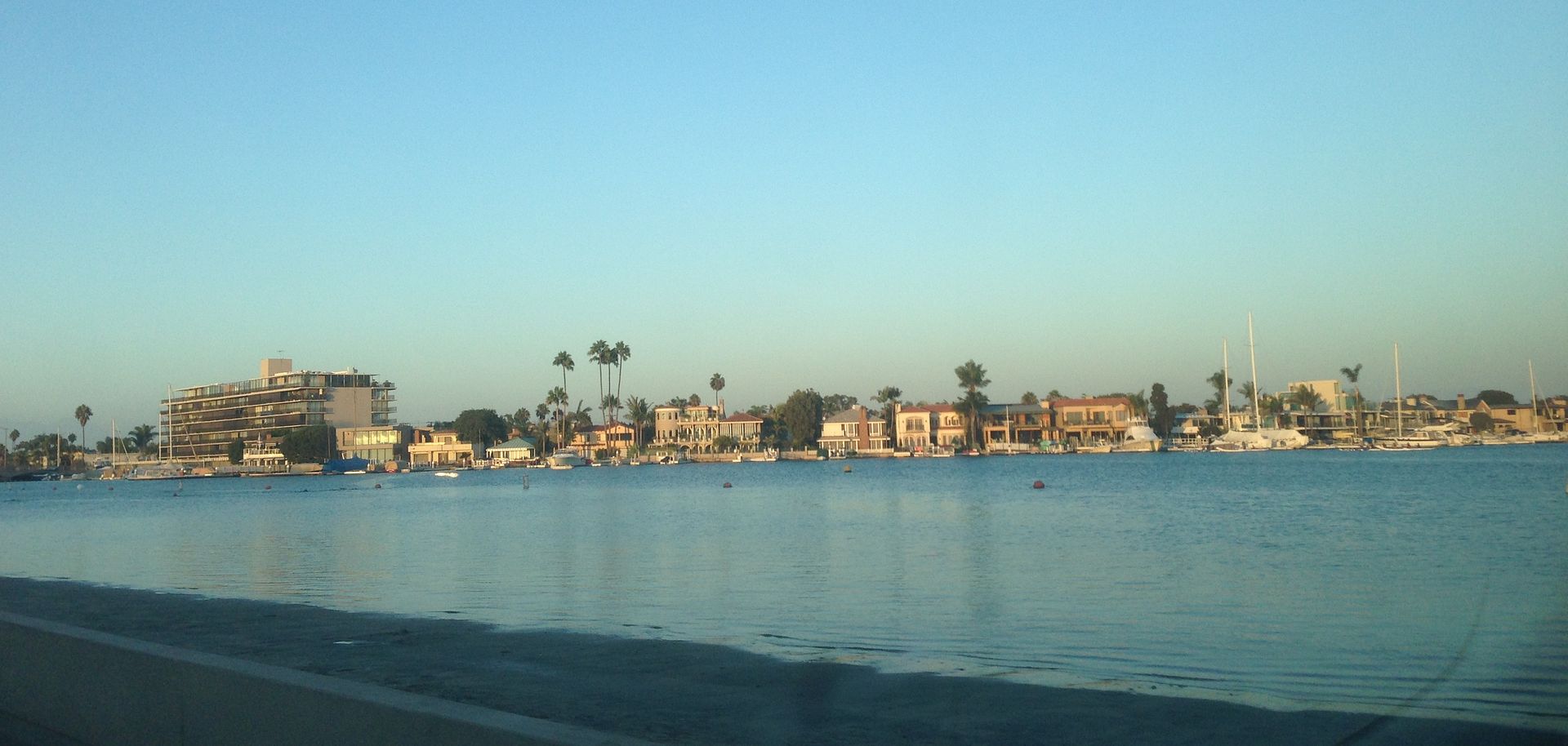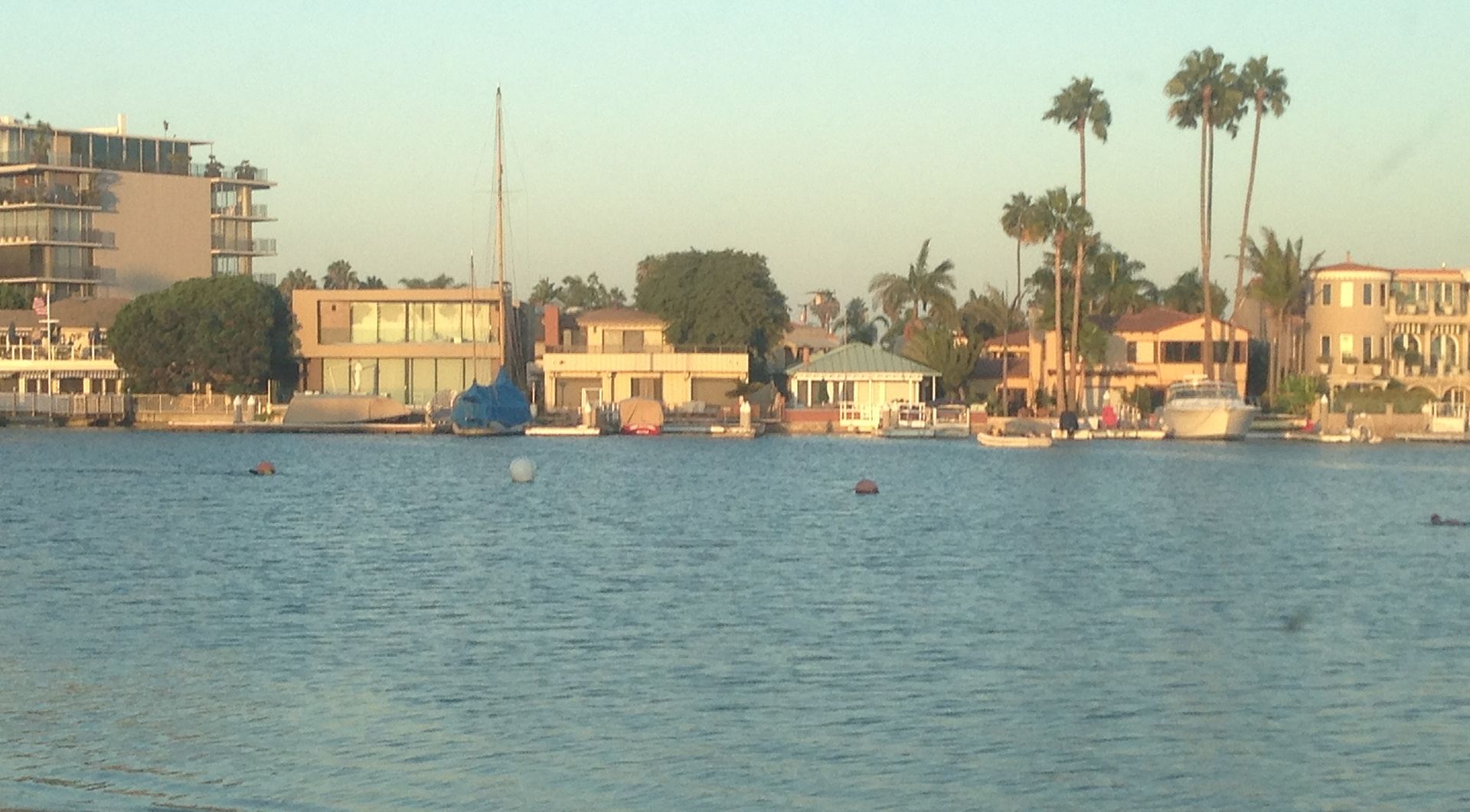 I arrived at the Naple's Rib Company, along with about 20+ other dealers and friends! Sorry for the grainy photos, I didn't have the flash on!
Amanda, Cindi and me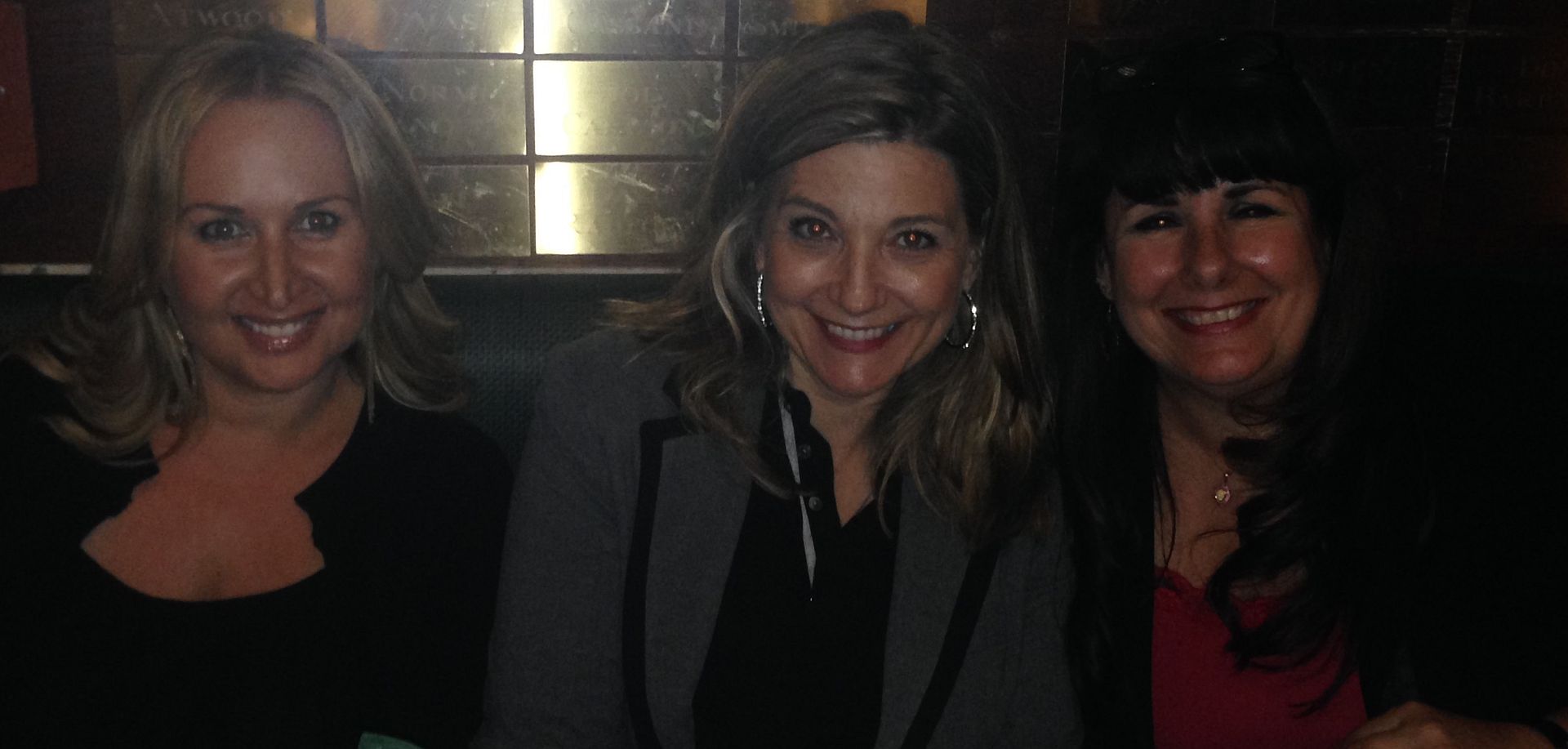 Bonnie (Albanese Coins) and friend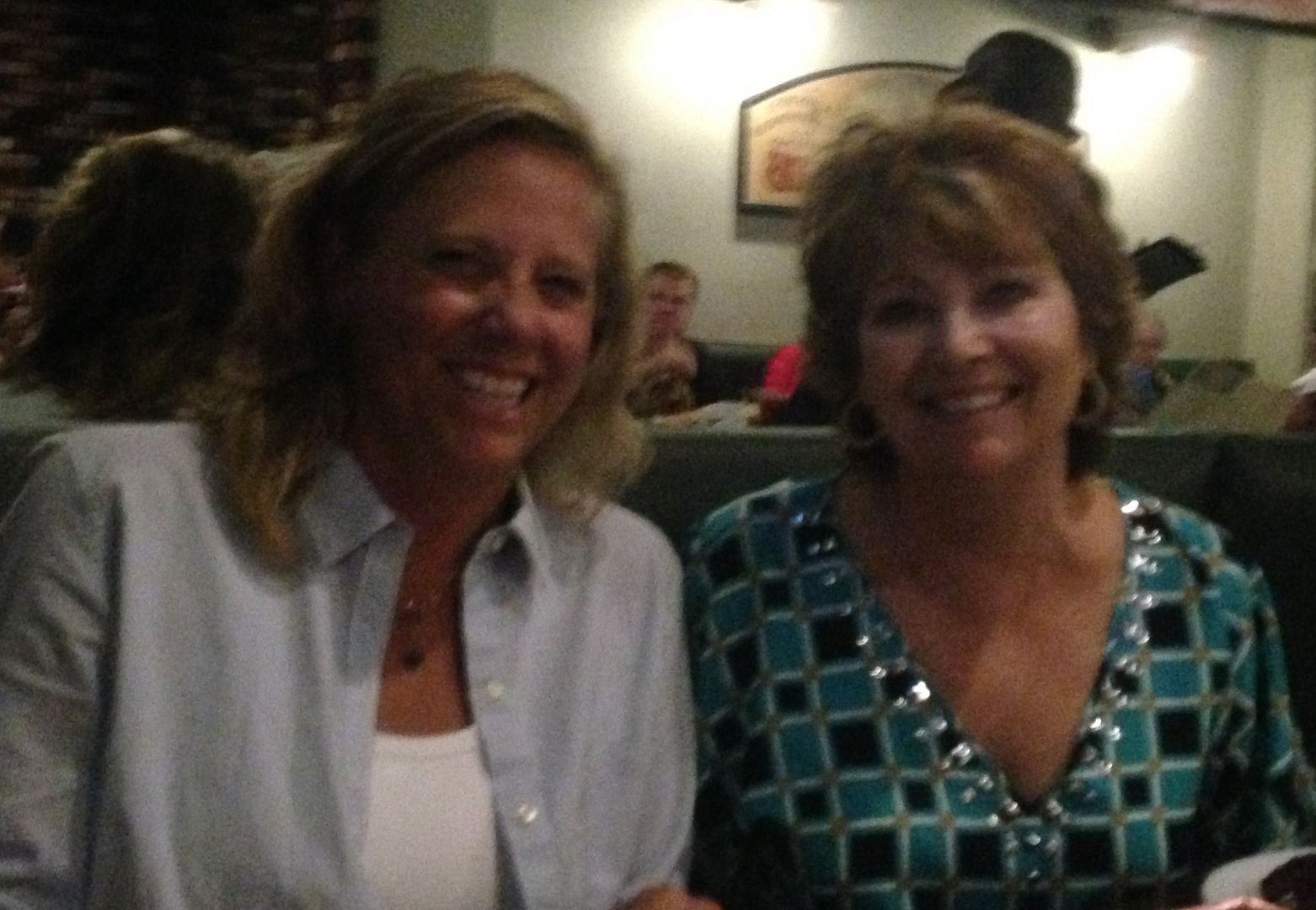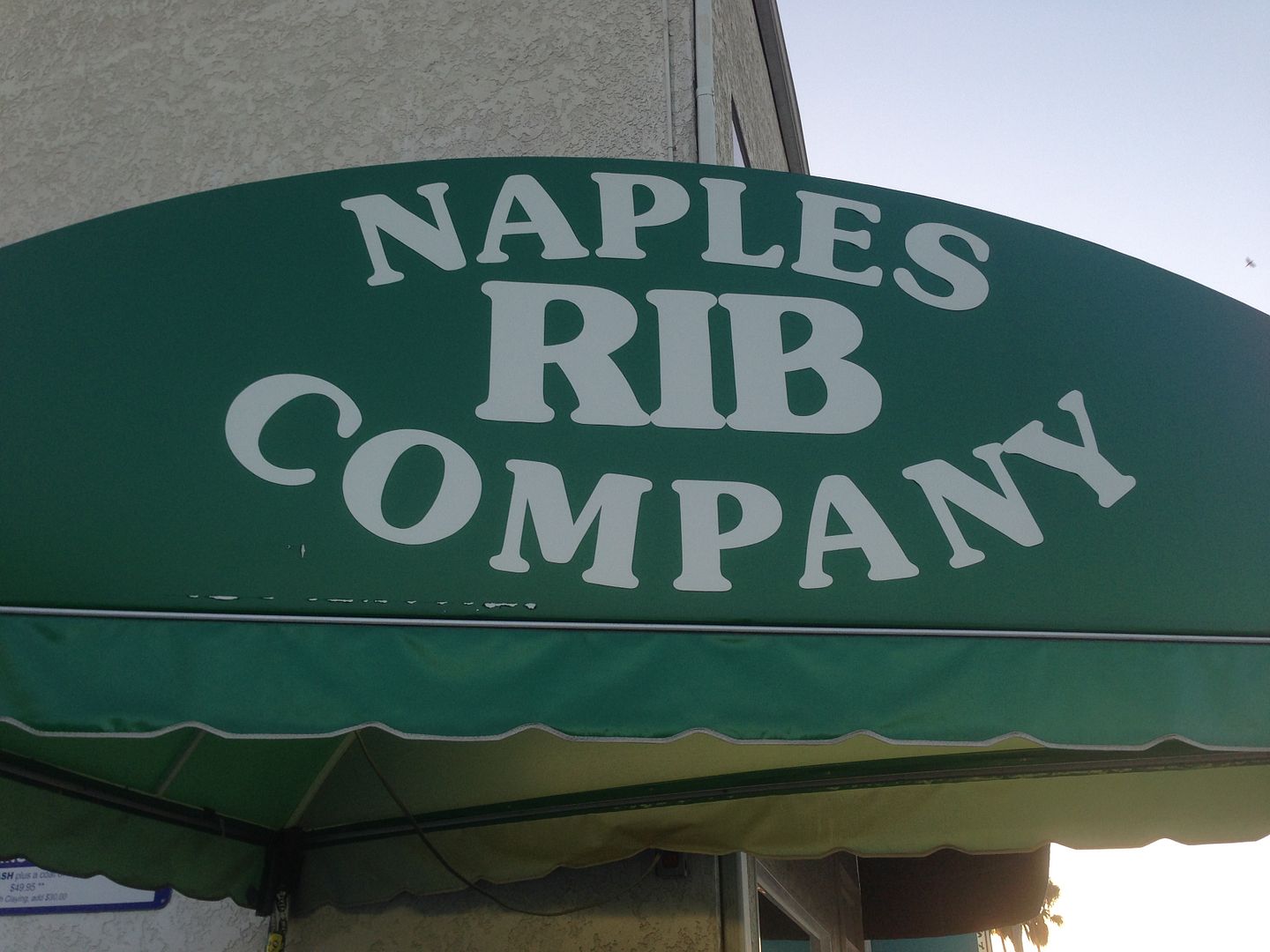 Error dealer Jim Cauley and James Wright (coin dealer who also deals in signed guitars)
Rich, Joe Wargo, and Logan McKechnie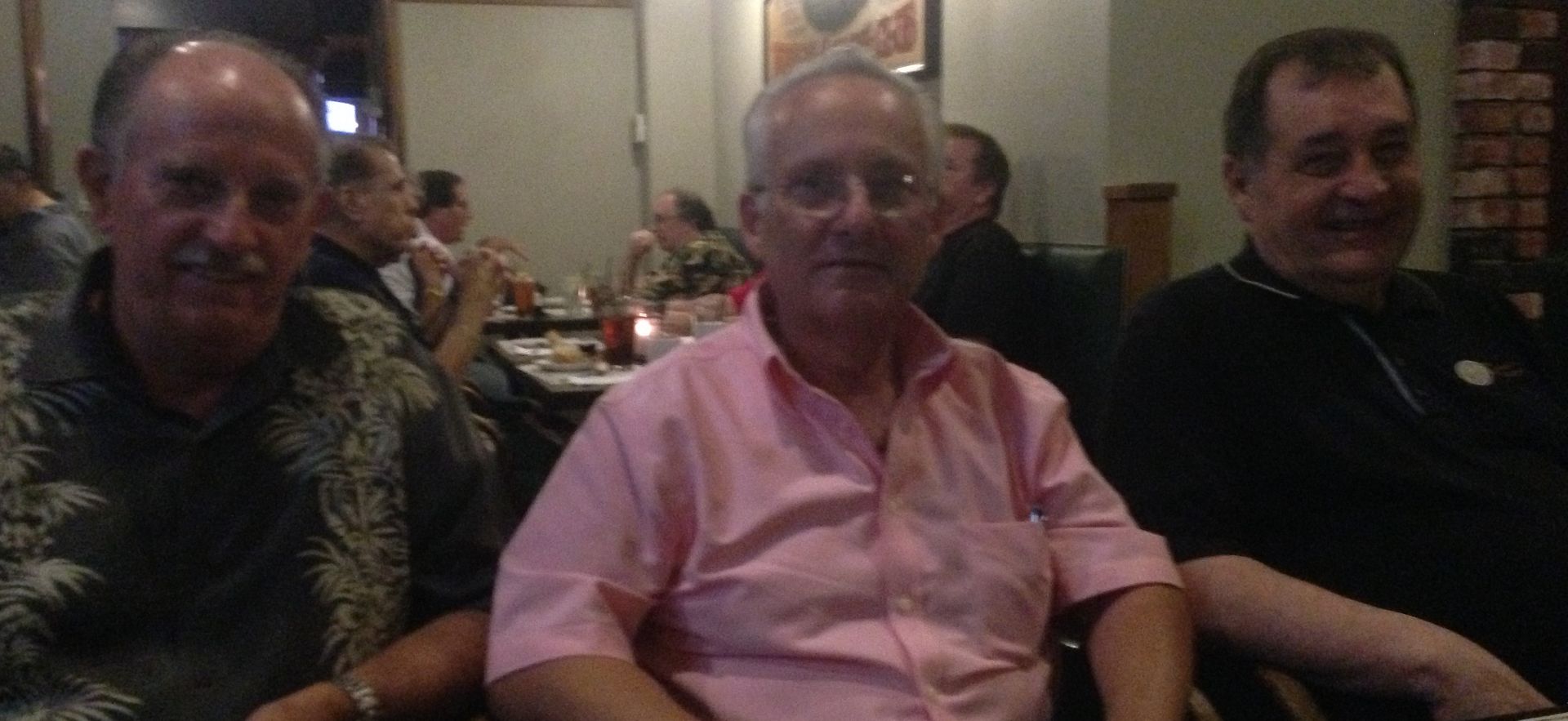 Roger and Todd Pollock
Alan Rowe of Northern Nevada Coins
Rick Snow, Tony Tumonis, and Matt Chapman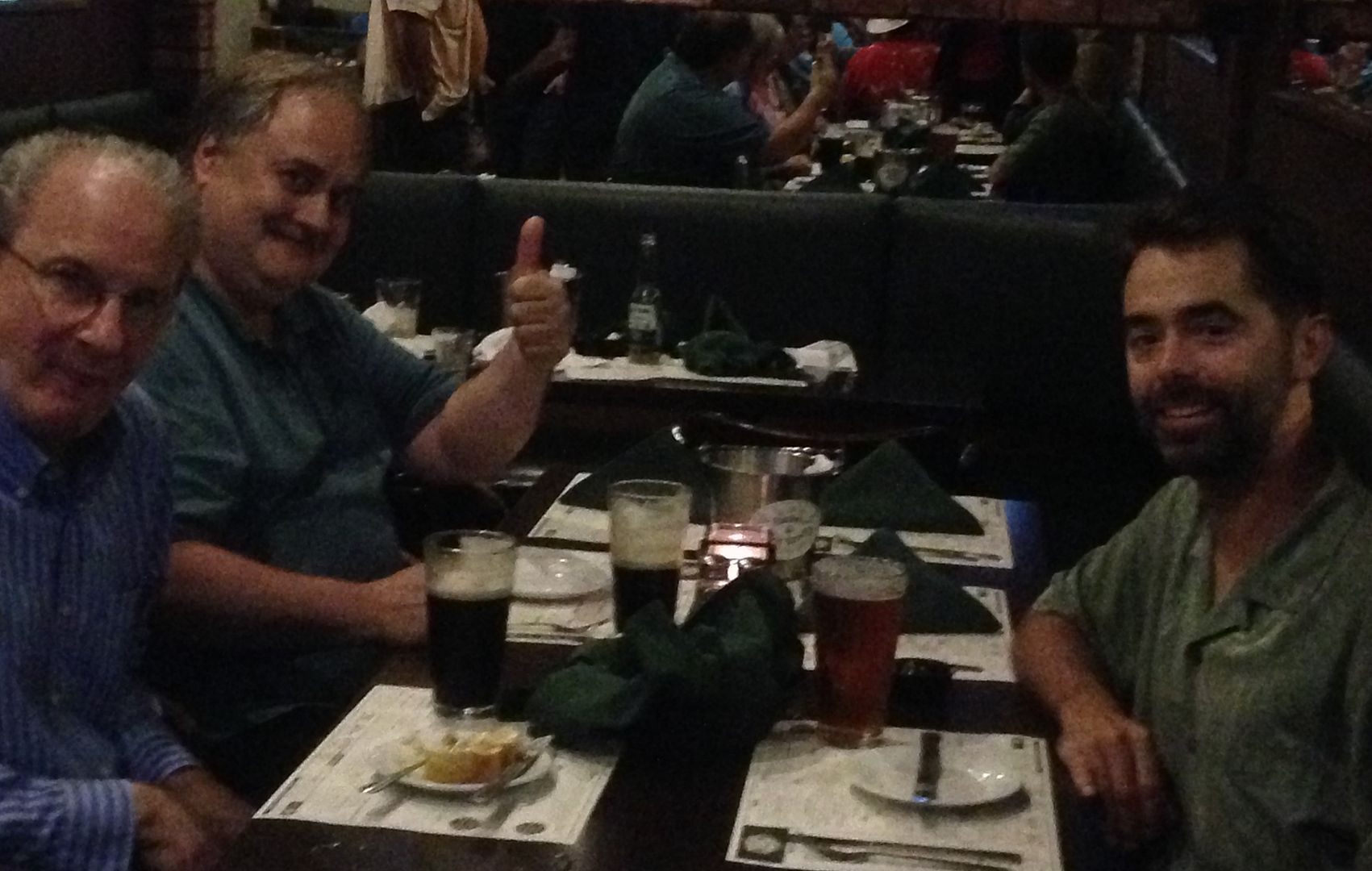 My gal pal Nina of GreatCollections.com
Leftovers for my hubby!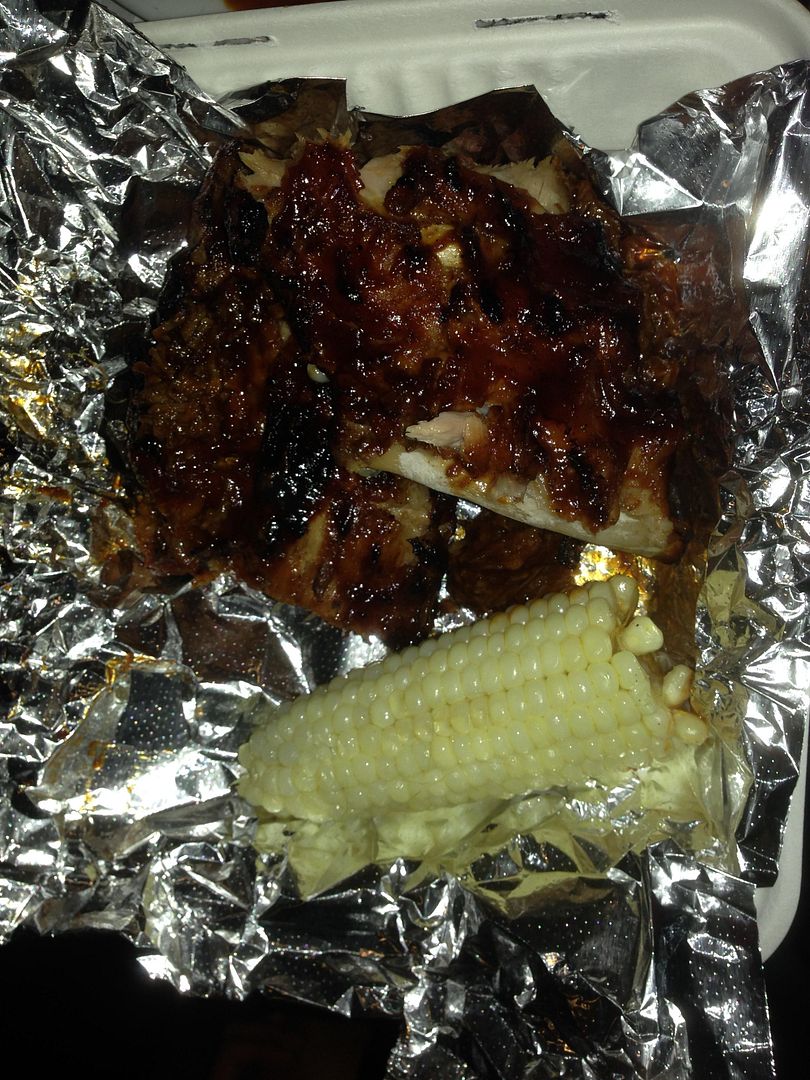 On Friday morning before the public was let in, I caught Harry Miller "decorating" the floor photo of Miles Standish!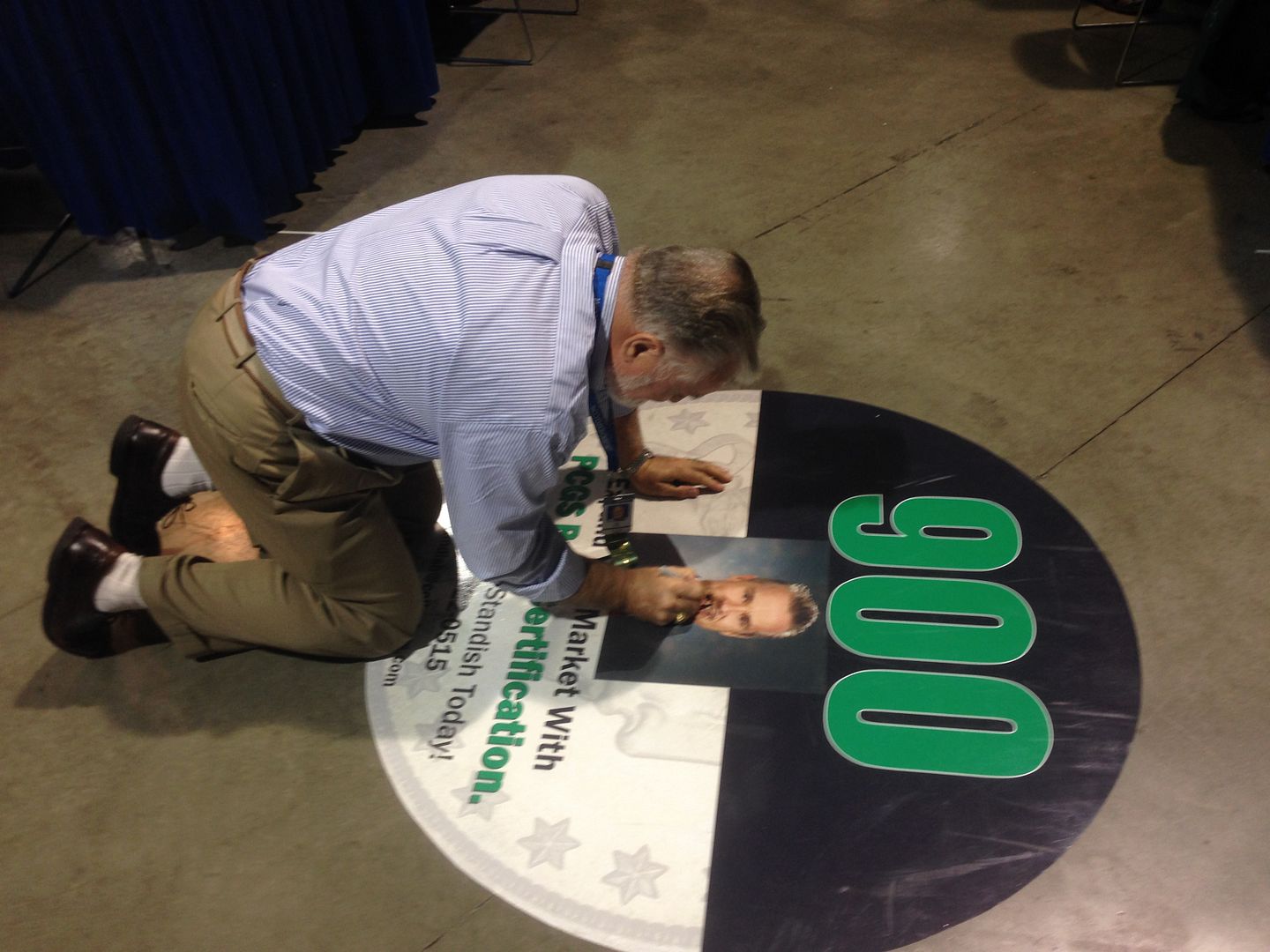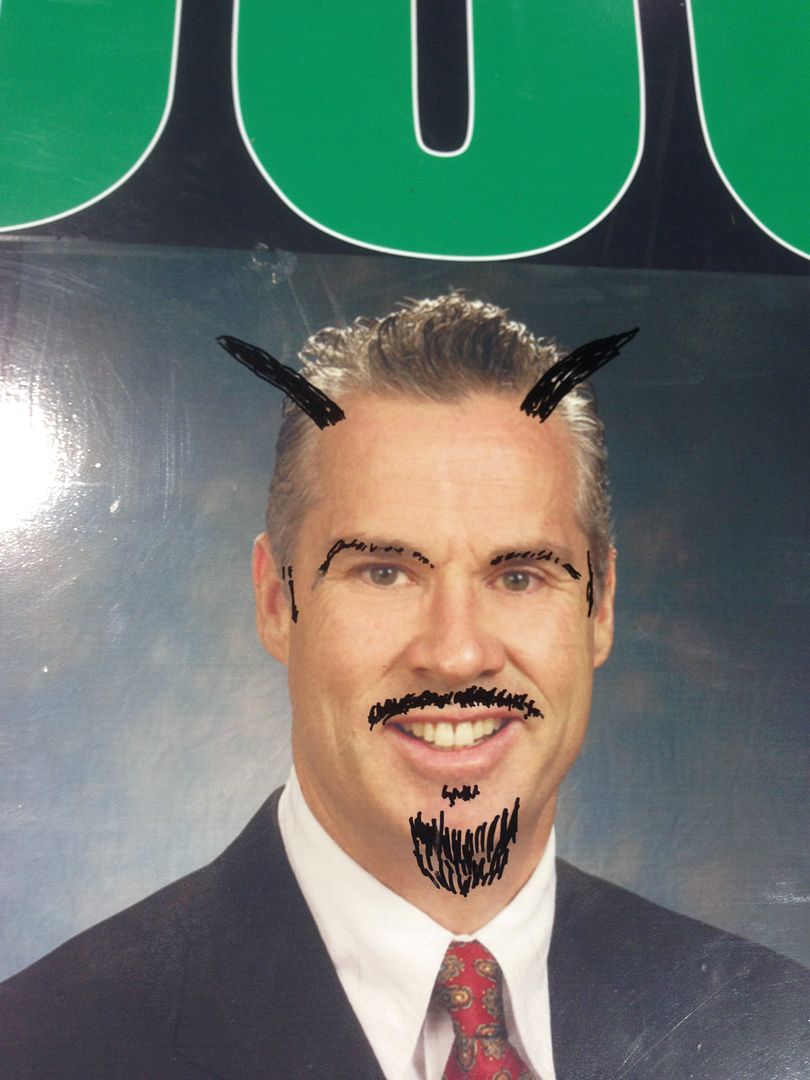 I showed a dealer the 9-planchet bonded error in my case, and they showed me a very cool dramatic strike-thru error coin with the spring still retained in the coin!
A hobo collector showed me these amazing intricately carved hobo pieces: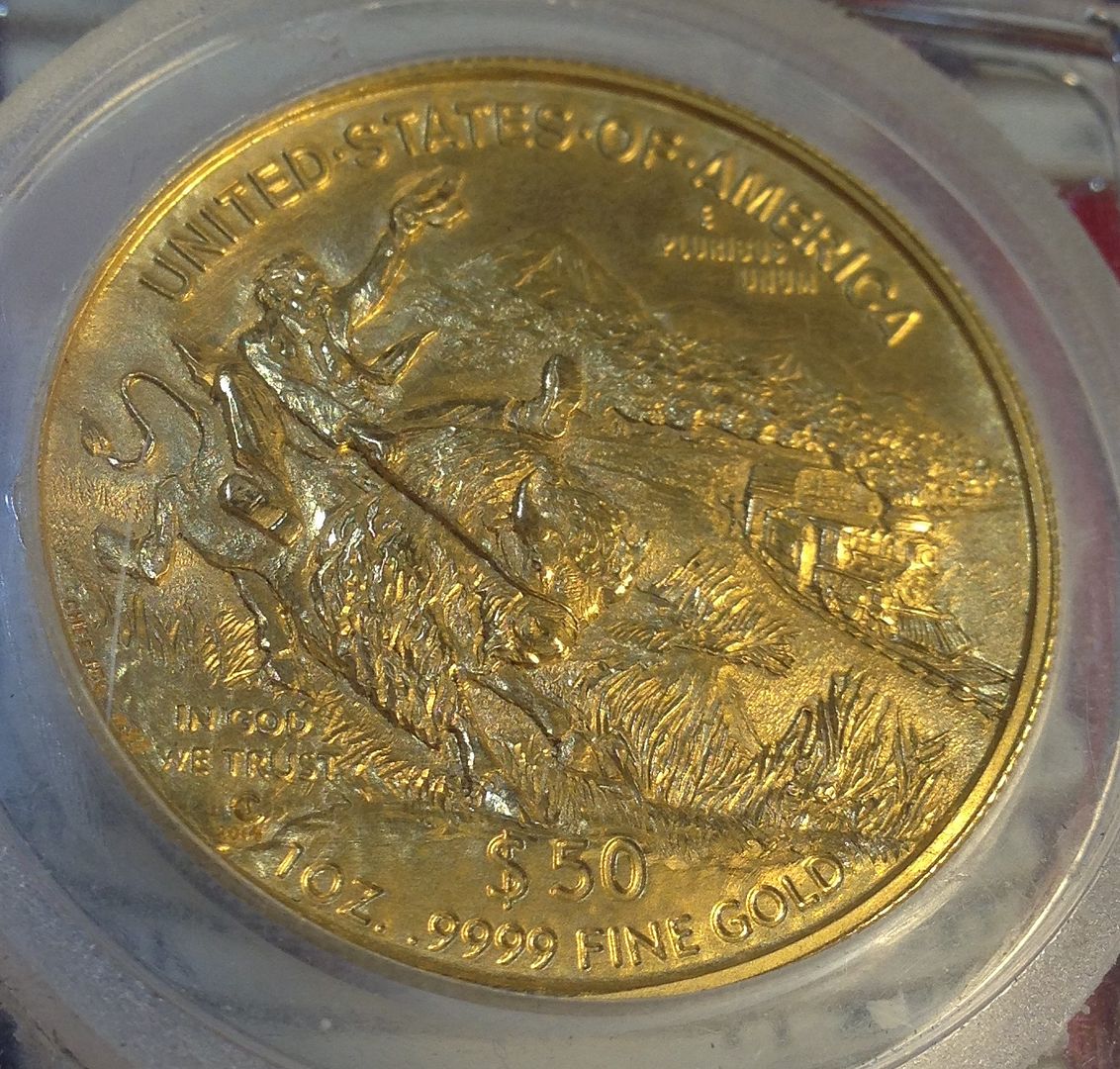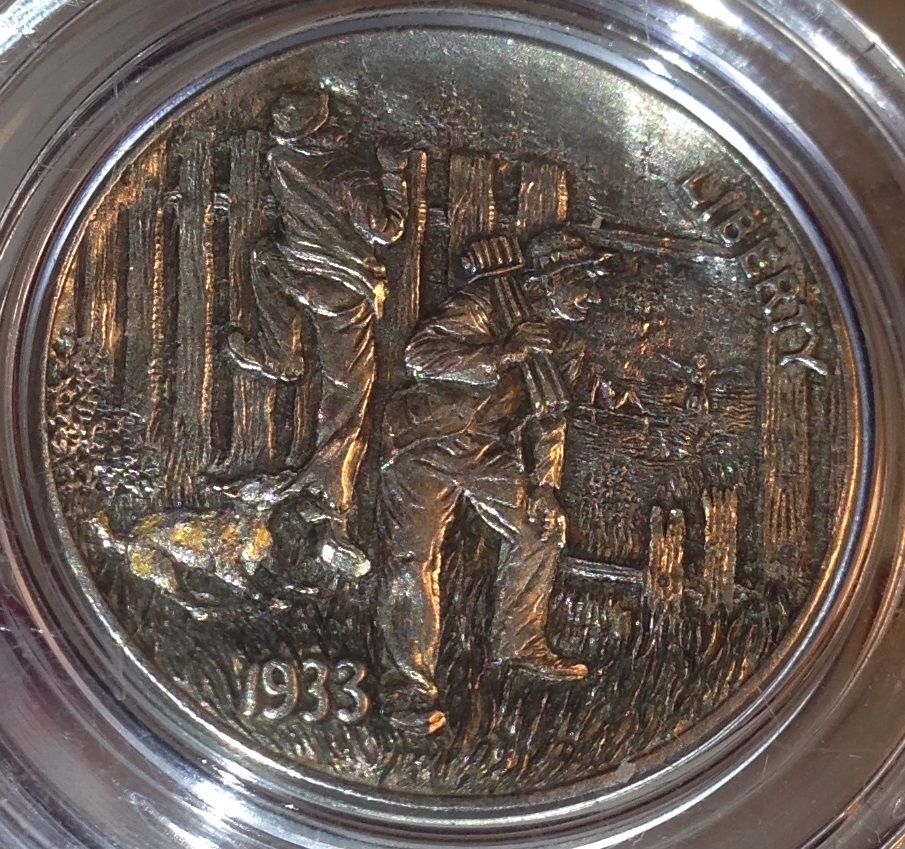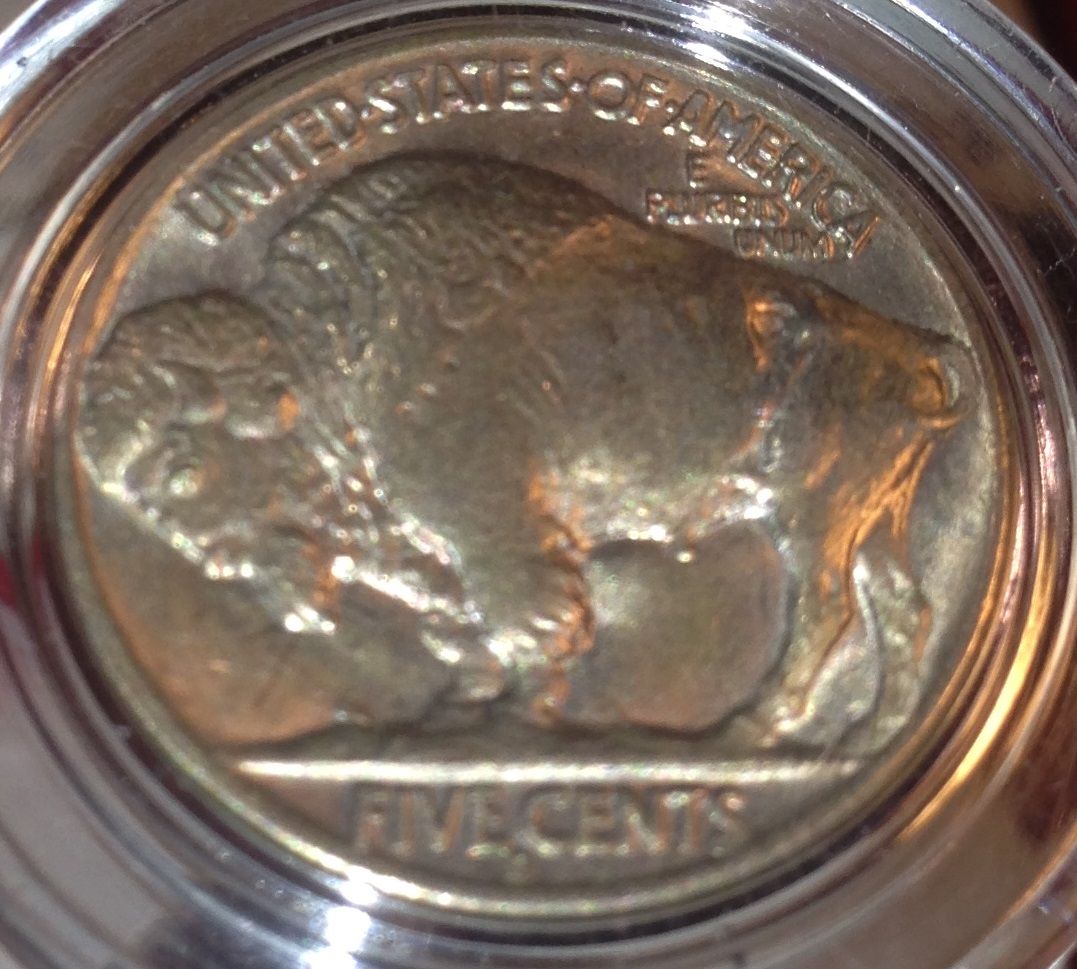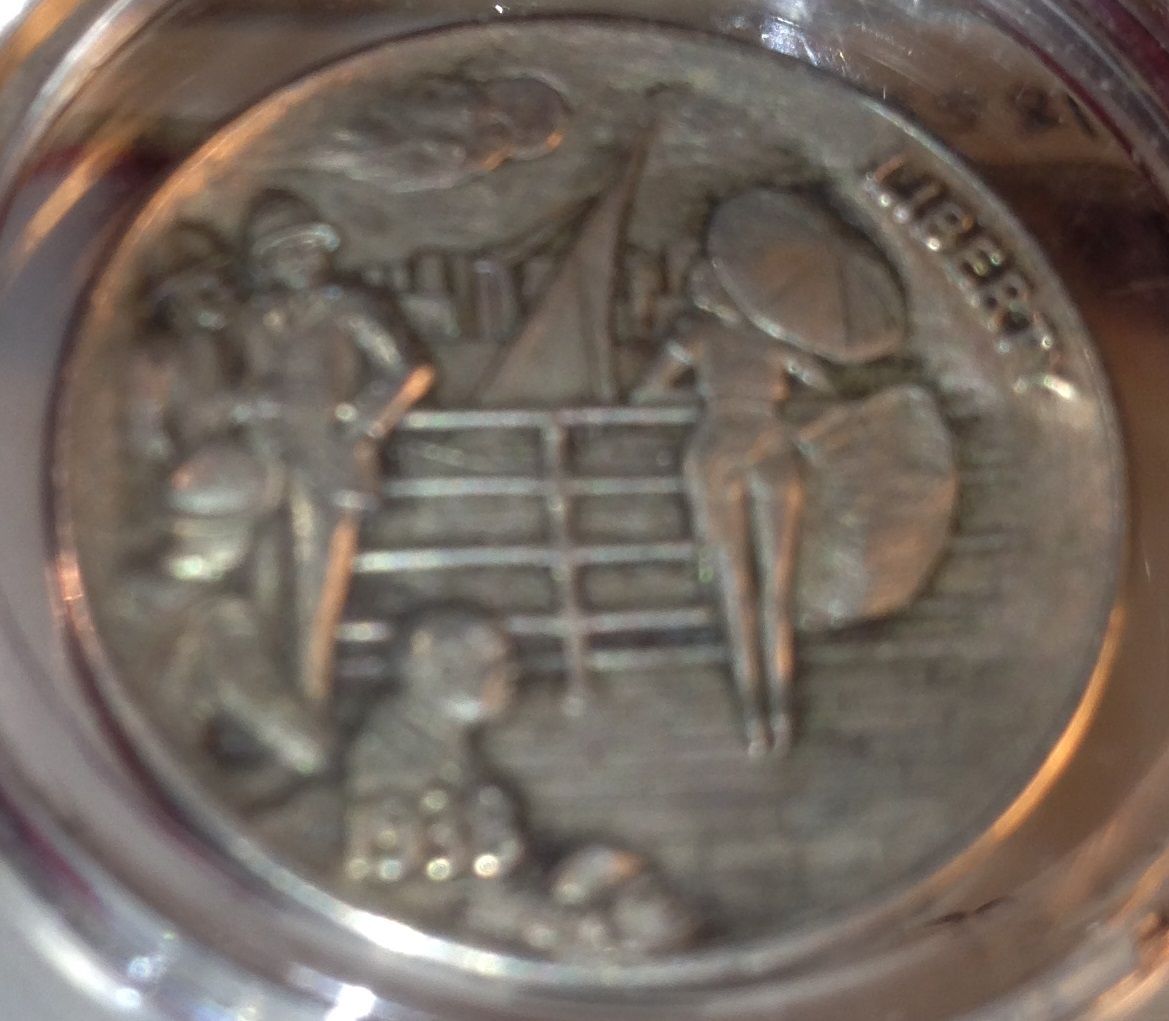 And this is a photo of all the newps I bought at this show!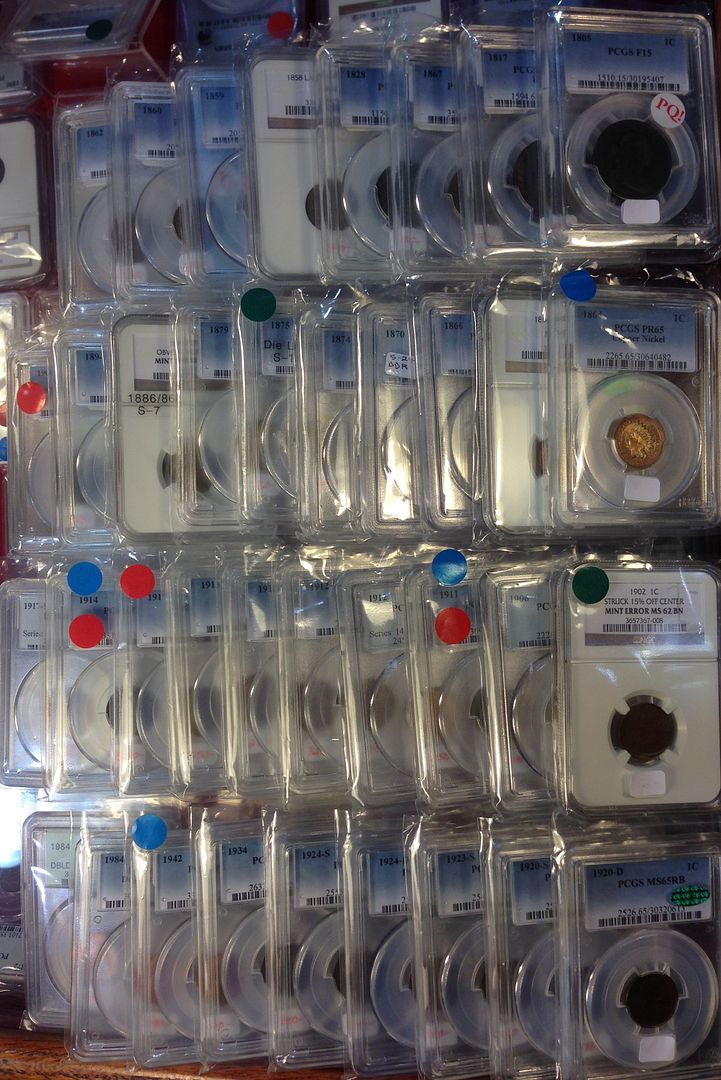 My friend Shelley brought over this bottle of wine she had won in a bet as to who would win the U.S. Open! It also happened to be a BV Cab.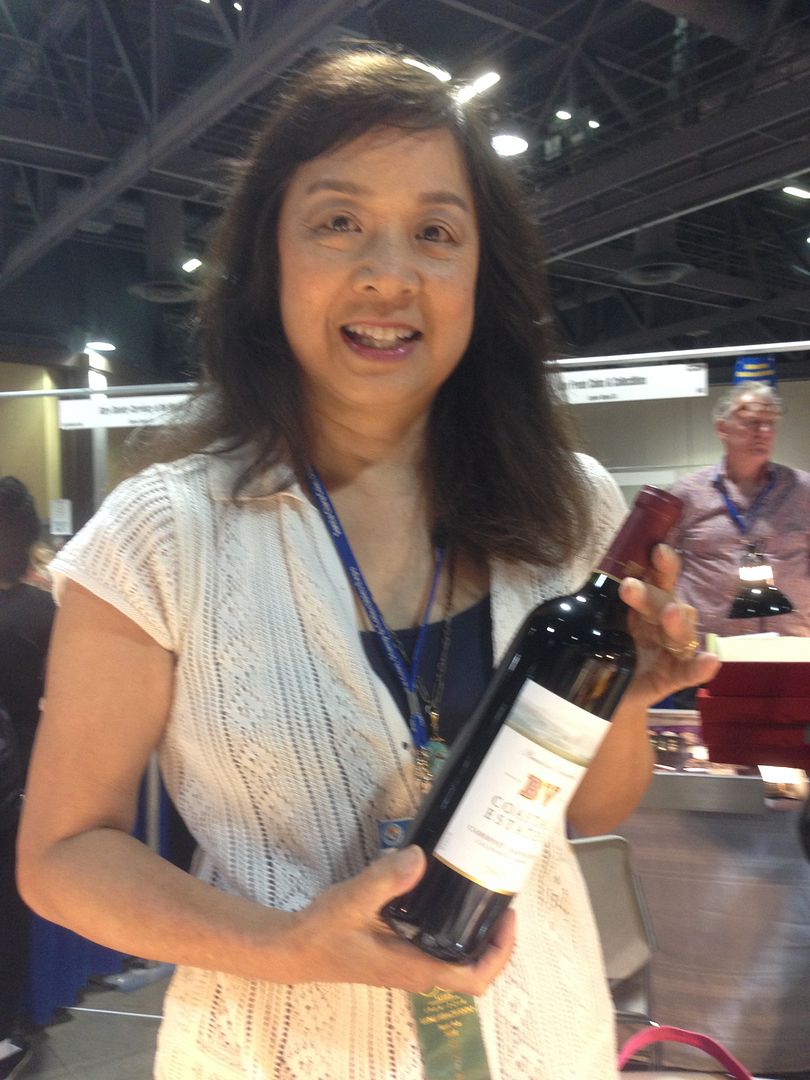 A collector friend brought this wonderful late harvest Zinfandel to share with us!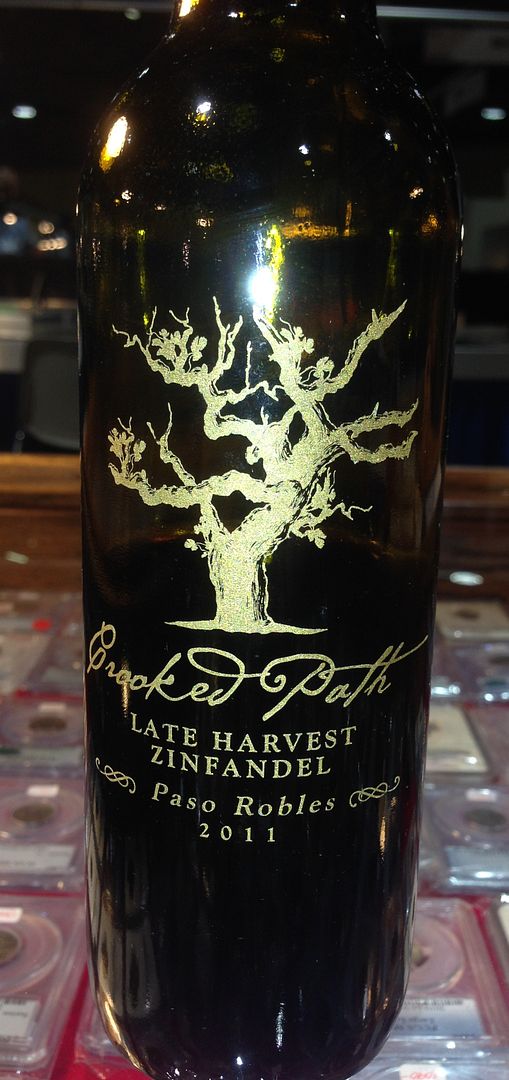 After the show on Friday, a group of us went across the street to one of our favorite chain restaurants – PF Changs. I love their food, and the evening was so beautiful we sat outside on the patio.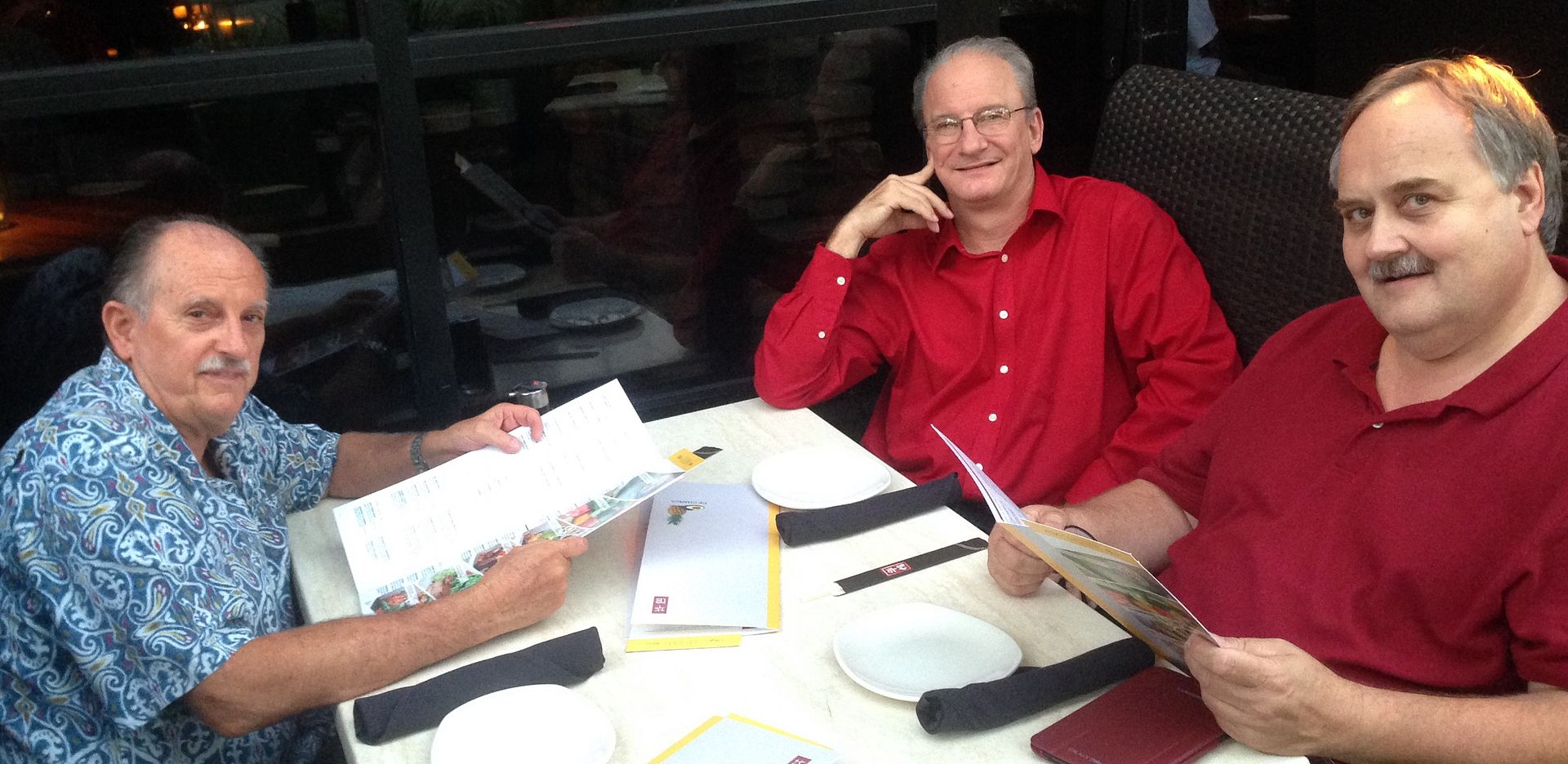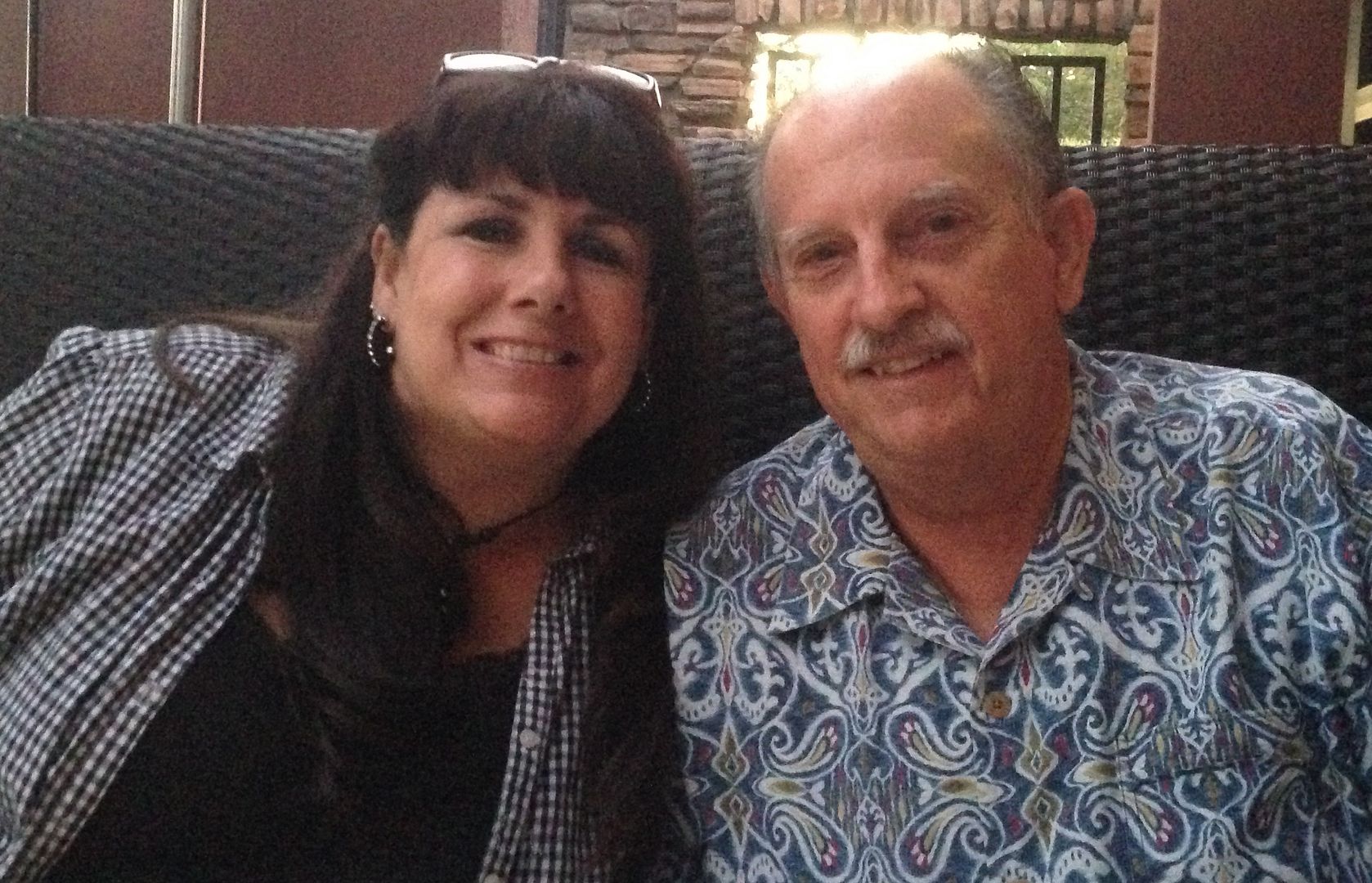 This was the view from our table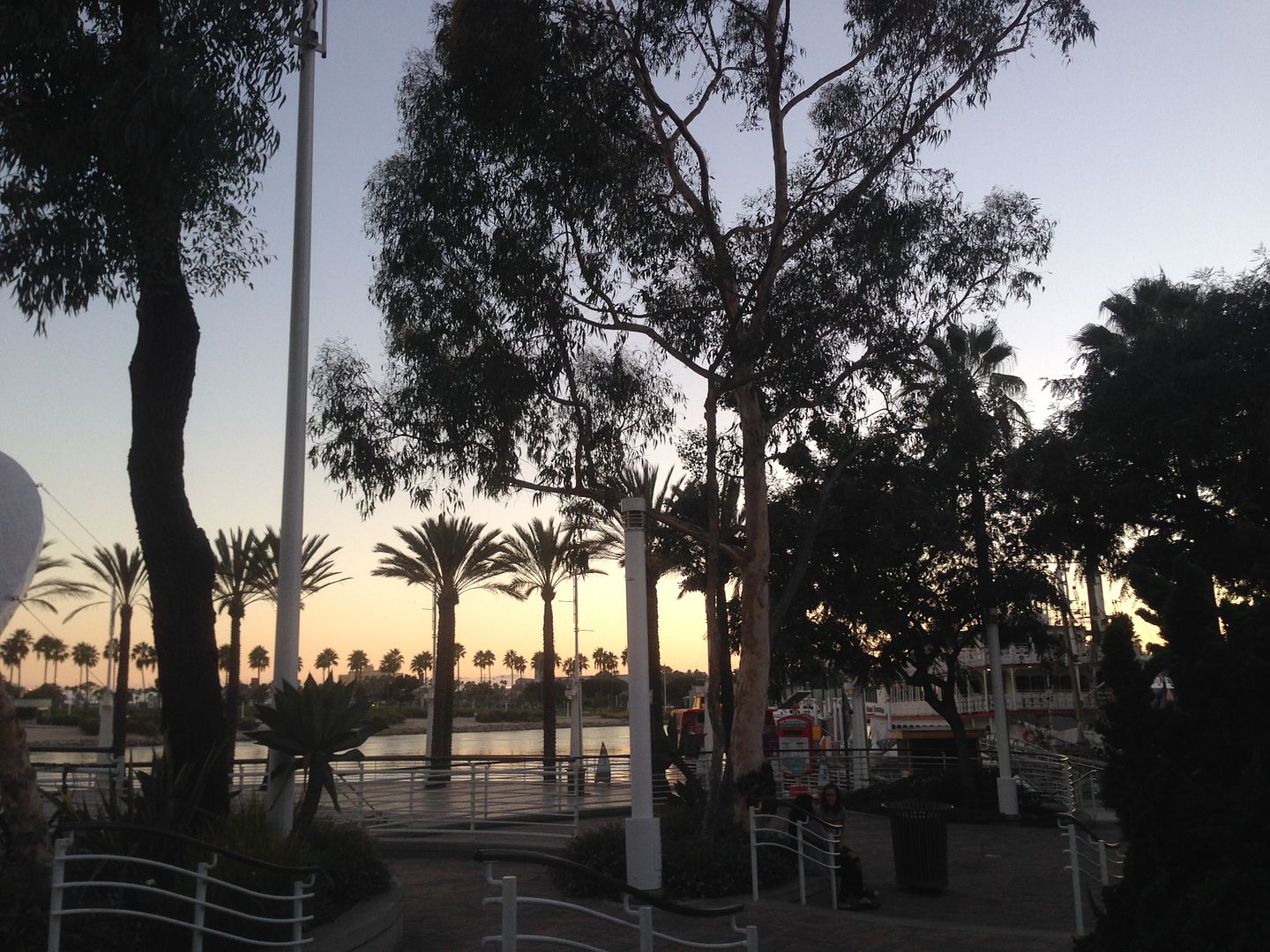 I have the Mongolian beef – and it was very yummy!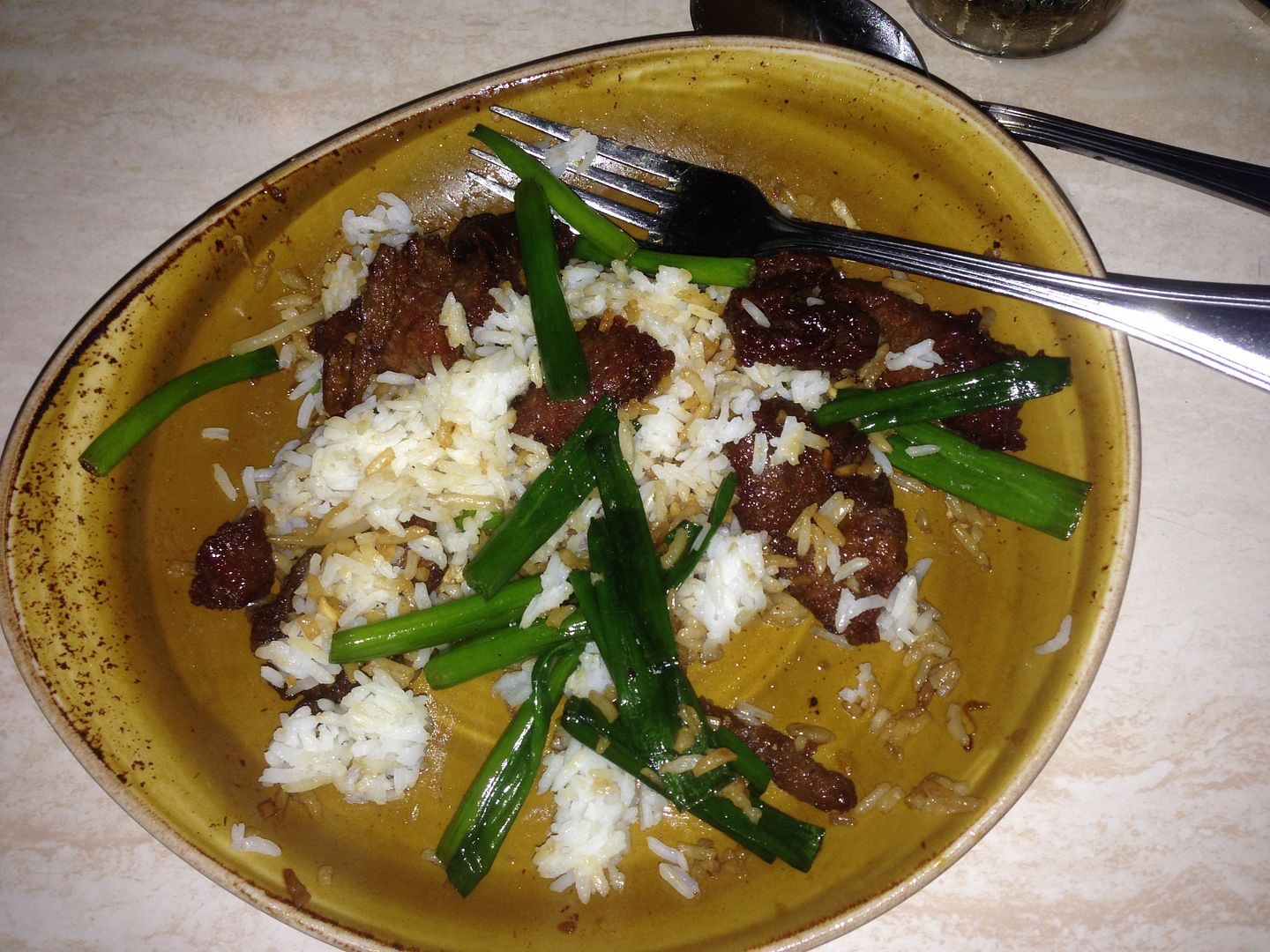 An evening view from PF Changs looking across the street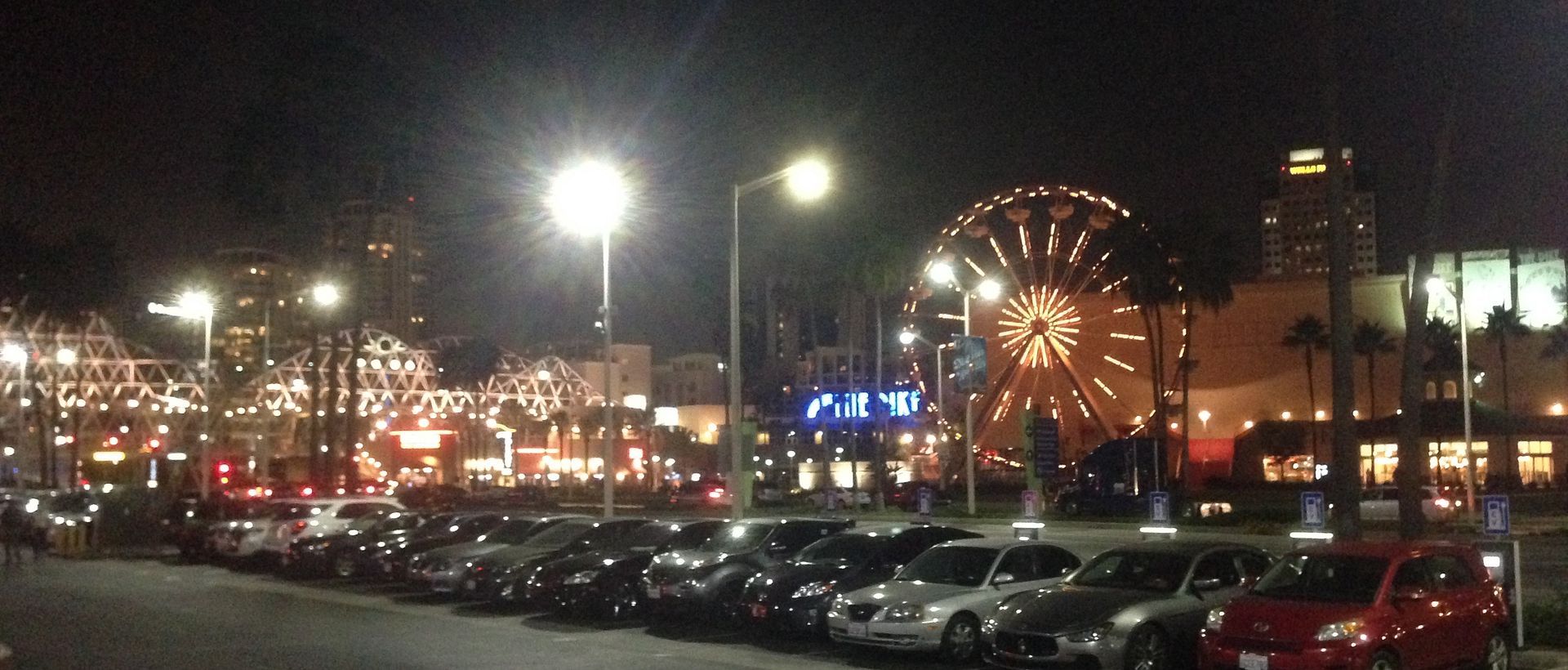 On Saturday morning, I took a few moments to see the memorabilia exhibits before the public was let in. Here's a gorgeous bright orange 1965 Mustang that was on display. I love Mustangs - my very first car was a '68 aqua colored California Special with the white racing strike, side scoops, and a spoiler on the back. I bought it in 1974 and paid $750 for it (it needed a new paint job). I finally sold it after I had my first son in 1986 for $3,500.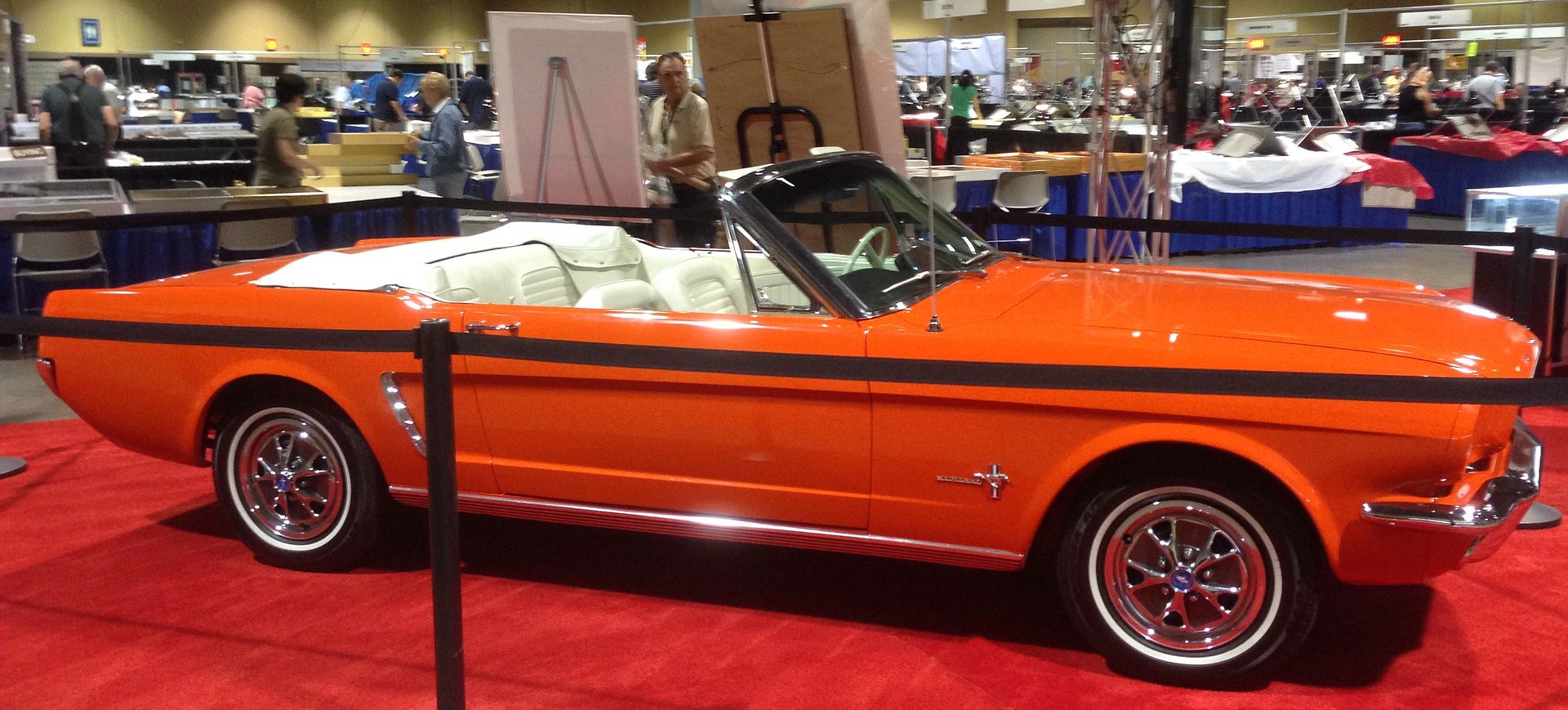 Movie memorabilia
Original Superman costume and movie set props
Babe Ruth memorabilia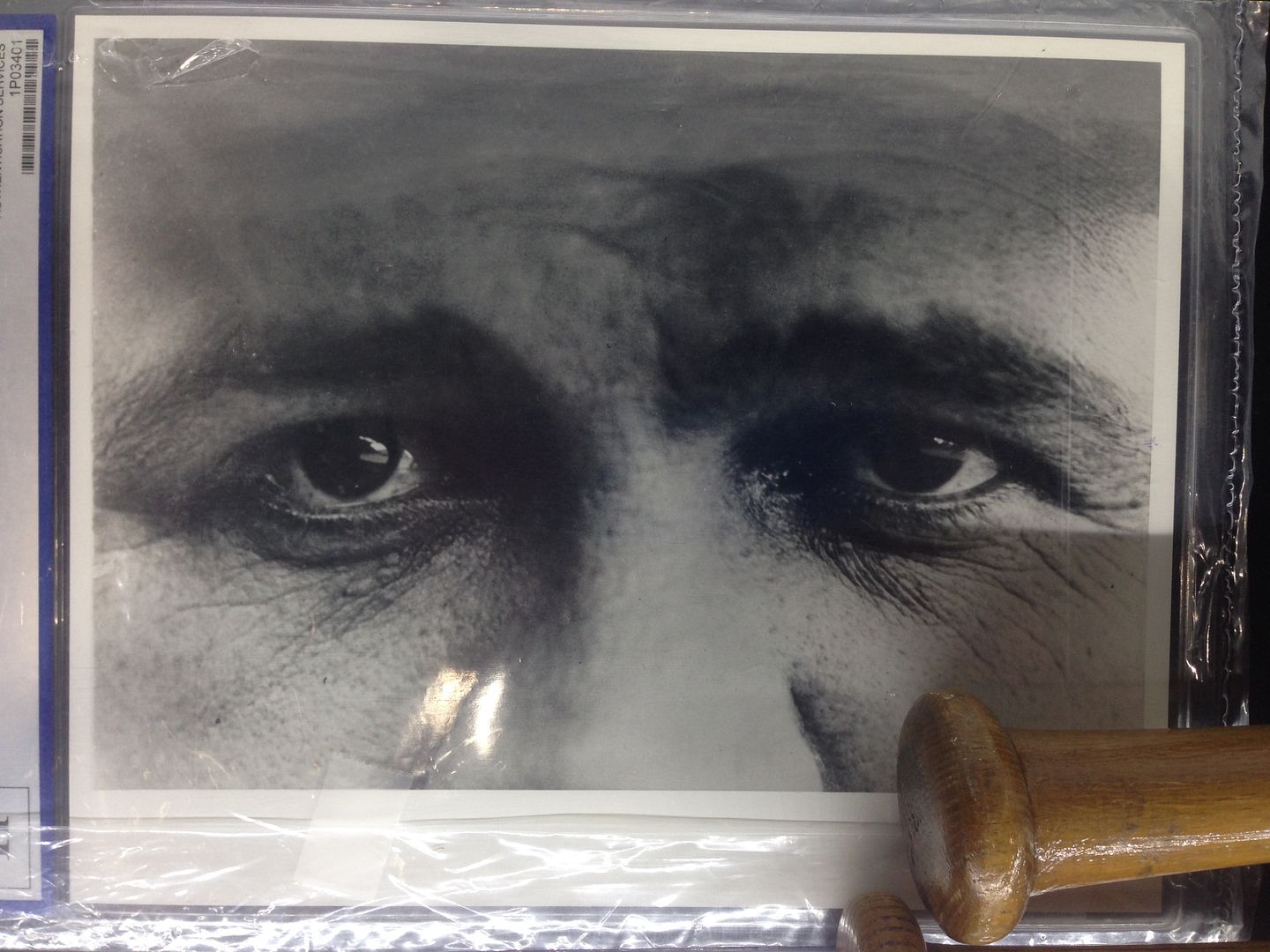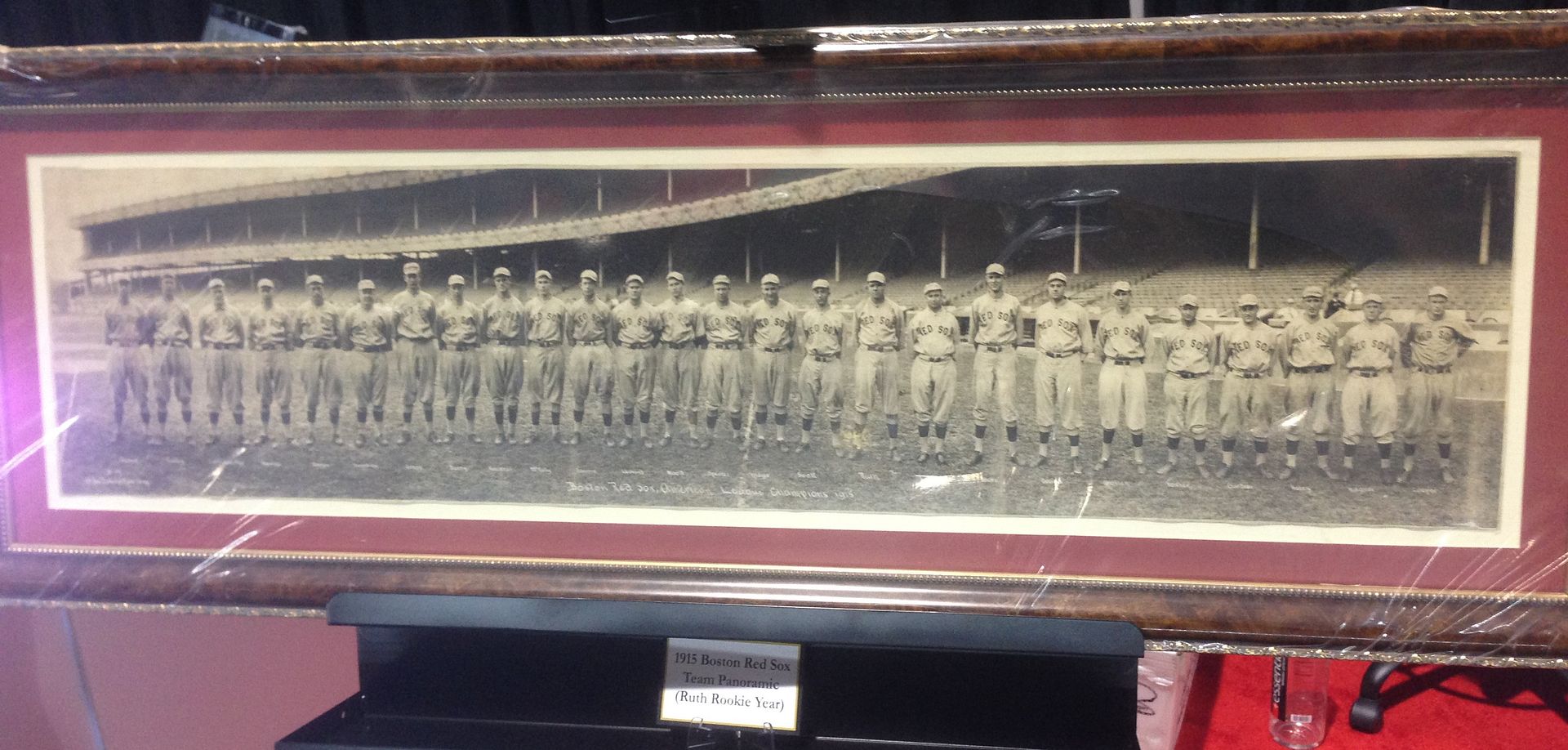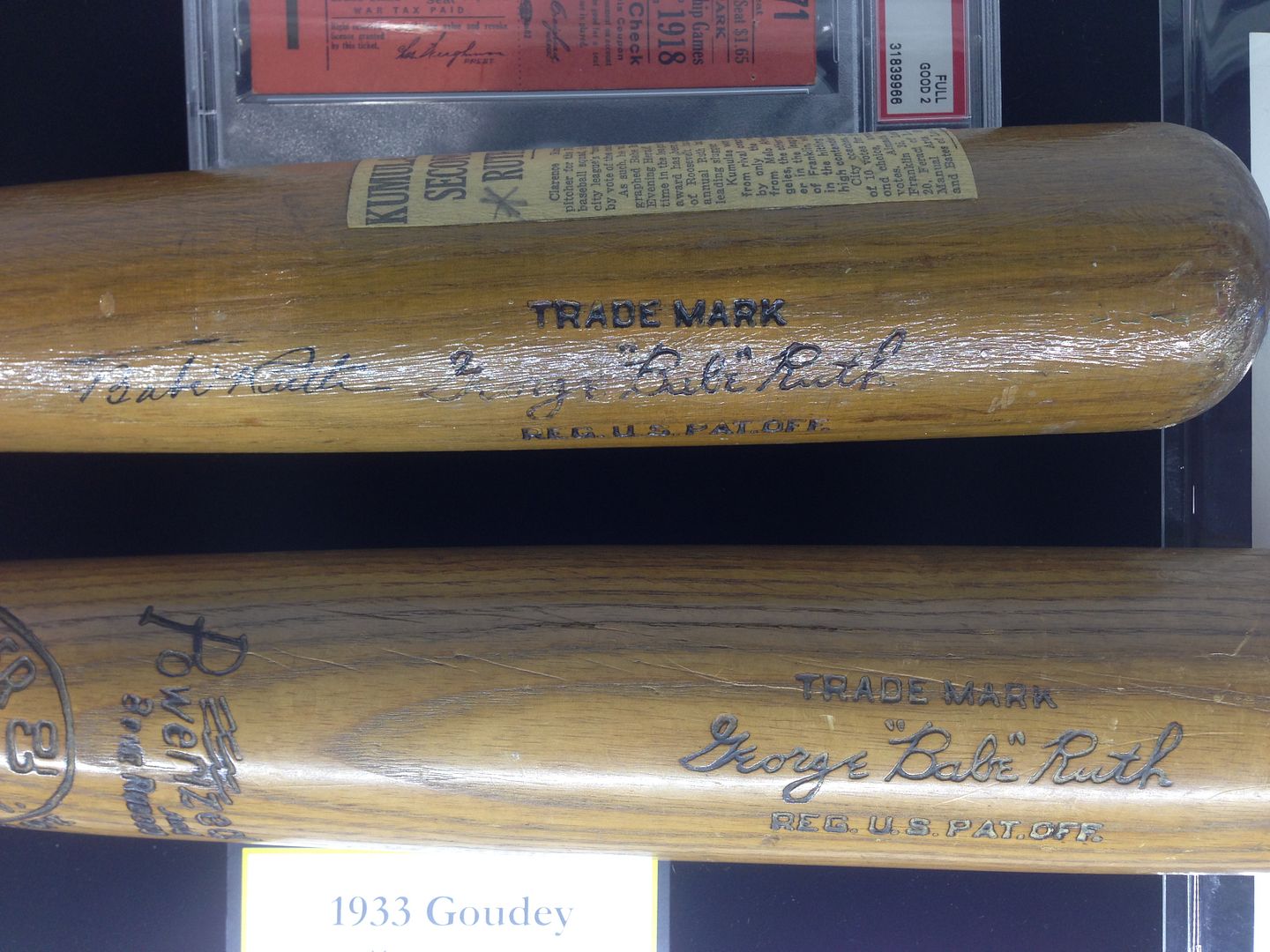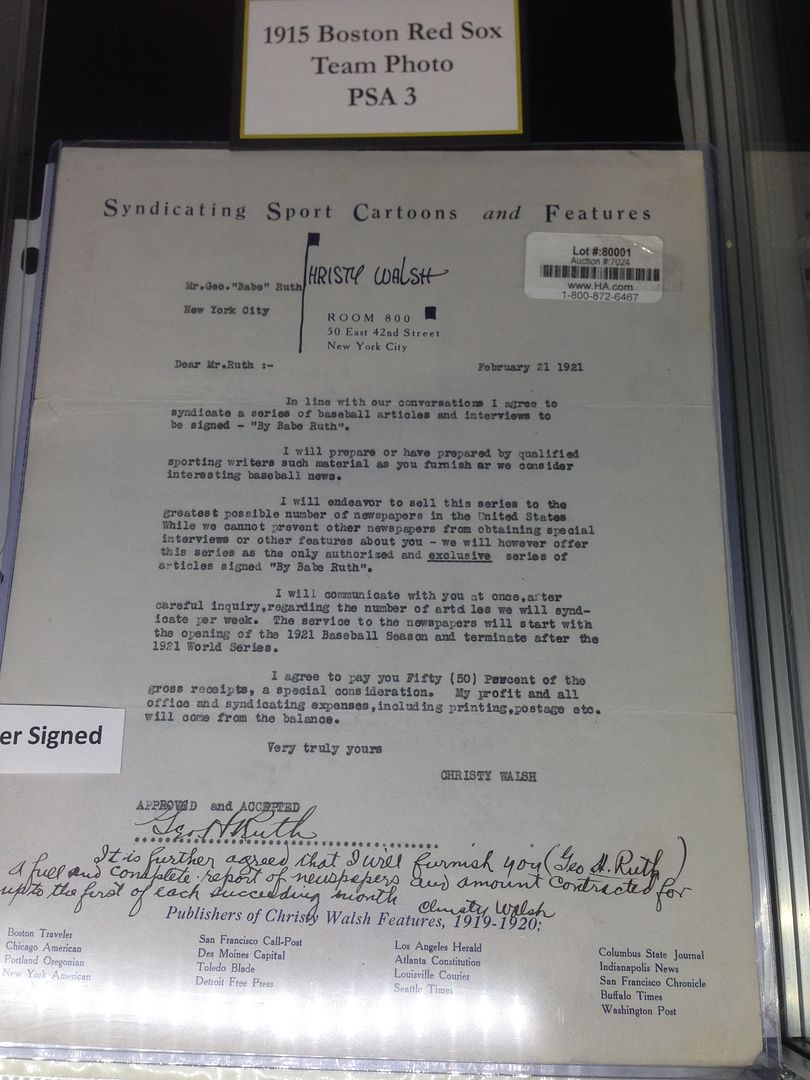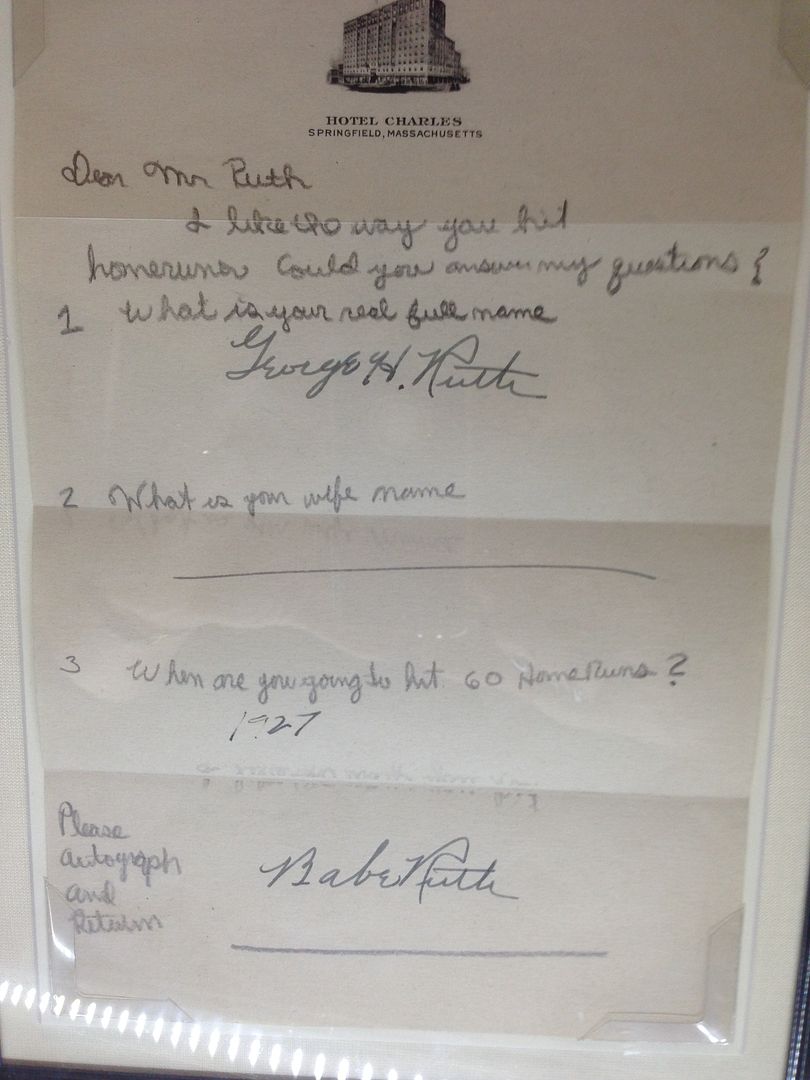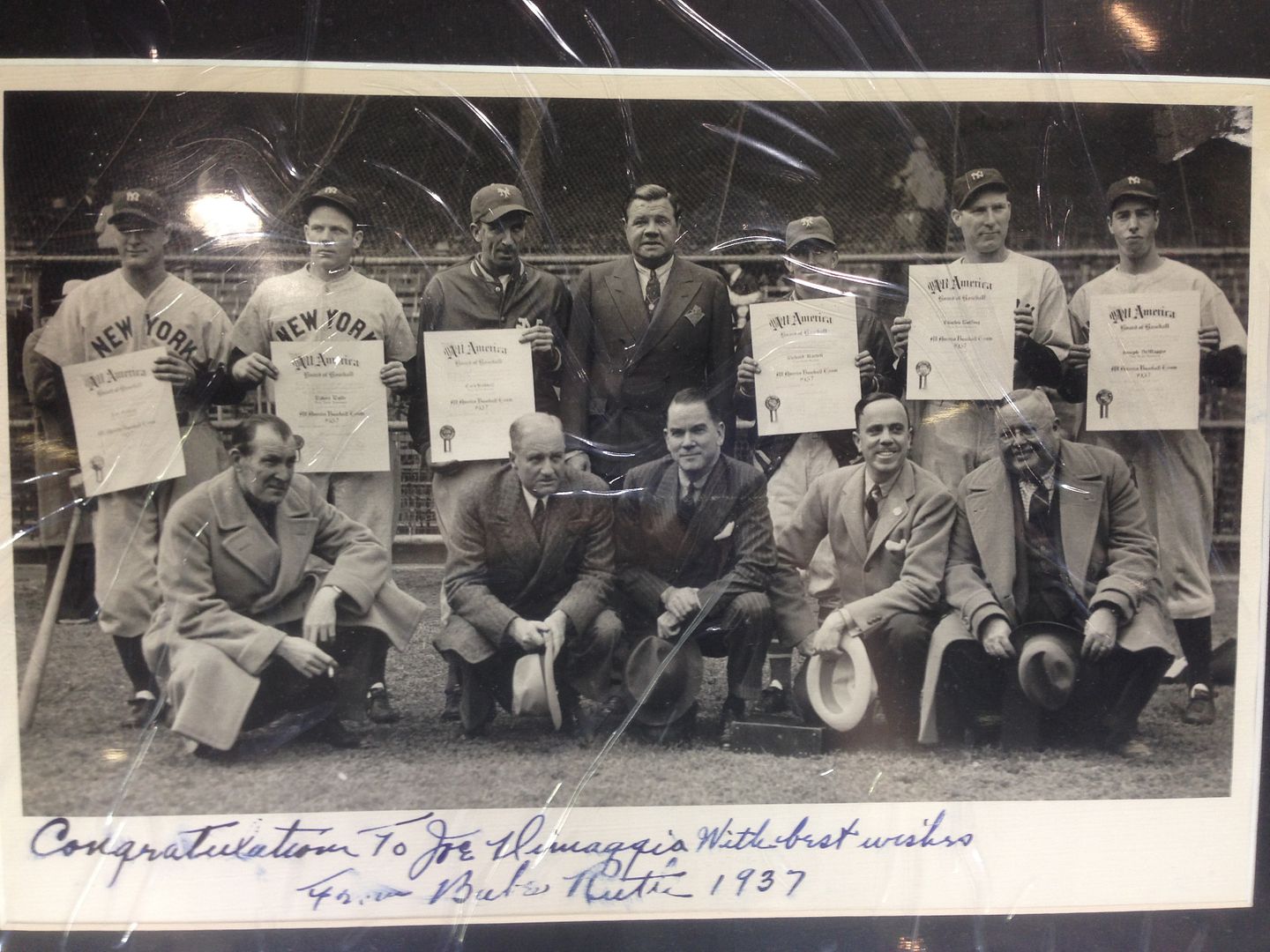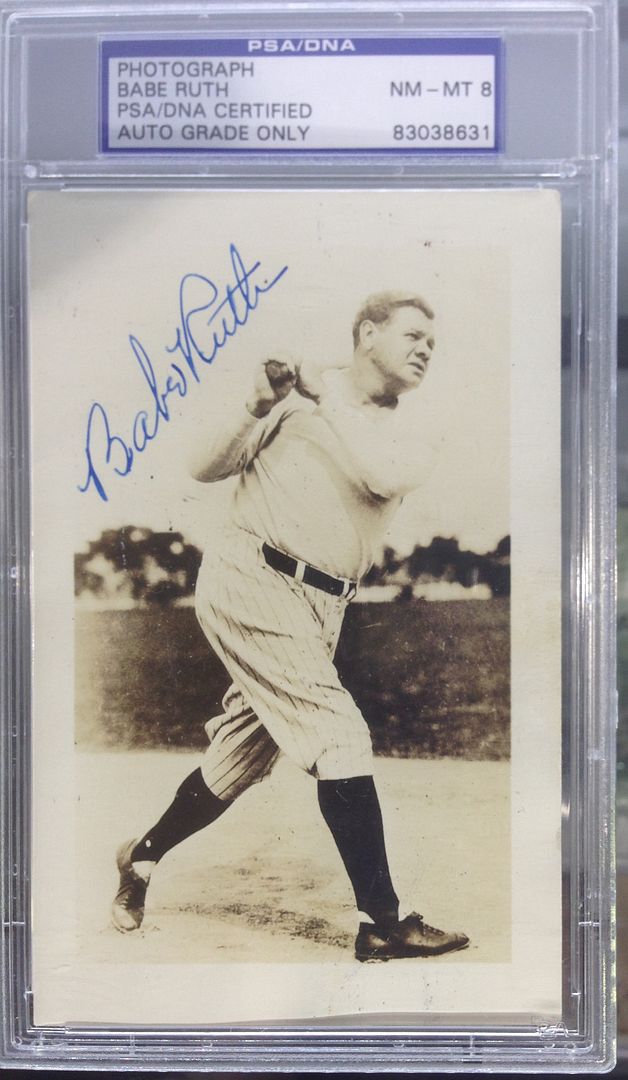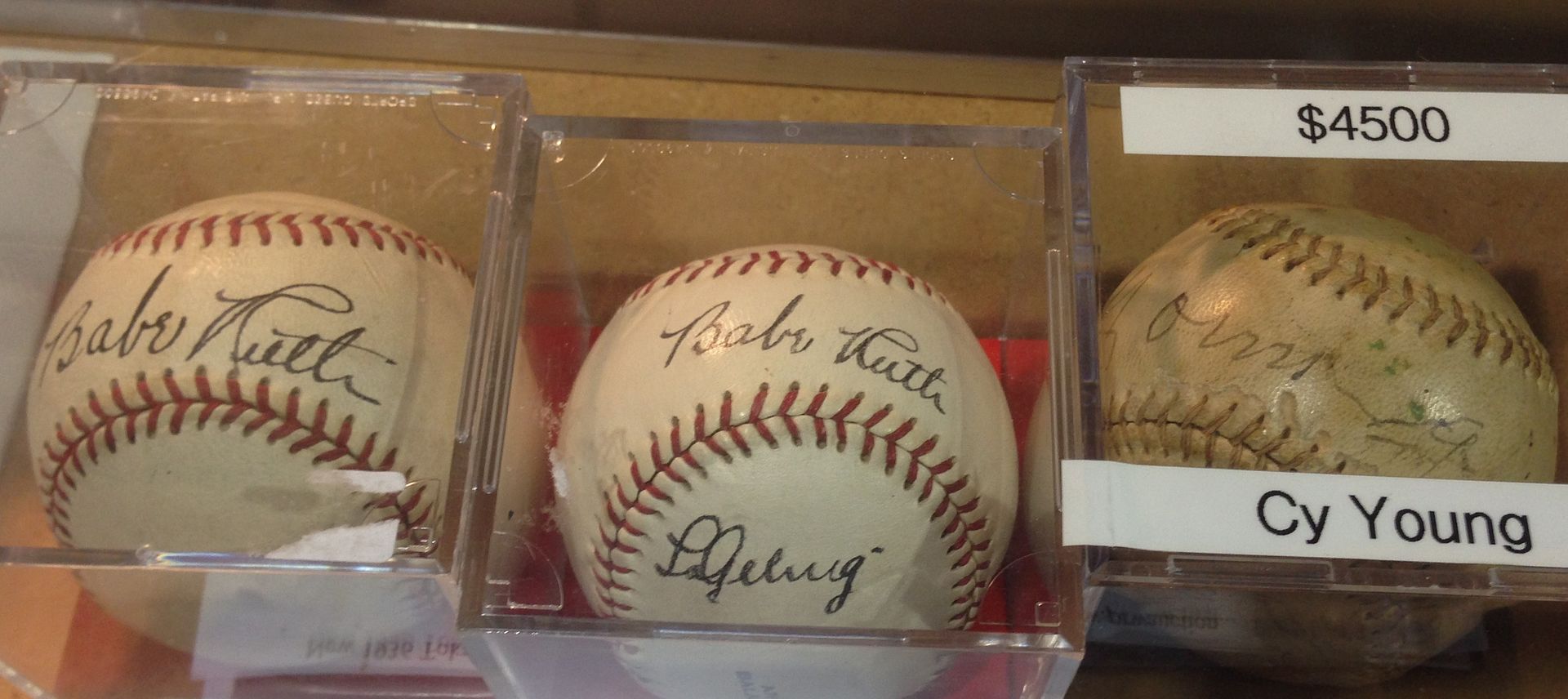 Ty Cobb glove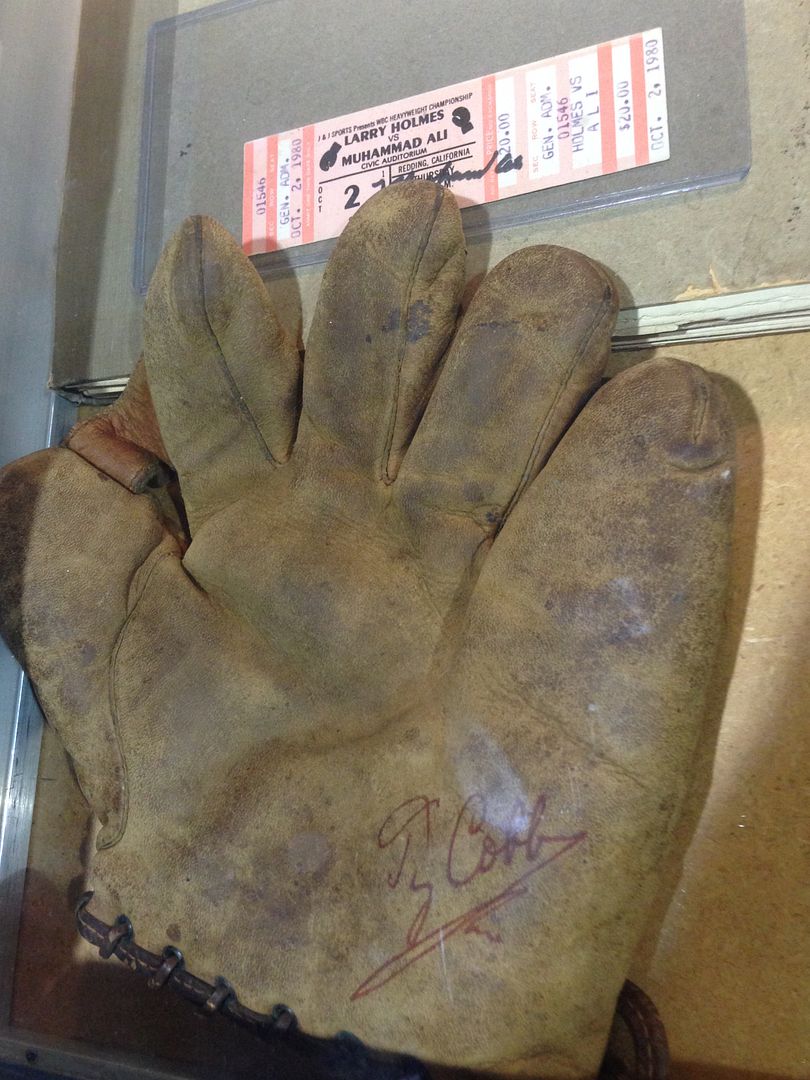 Beatles memorabilia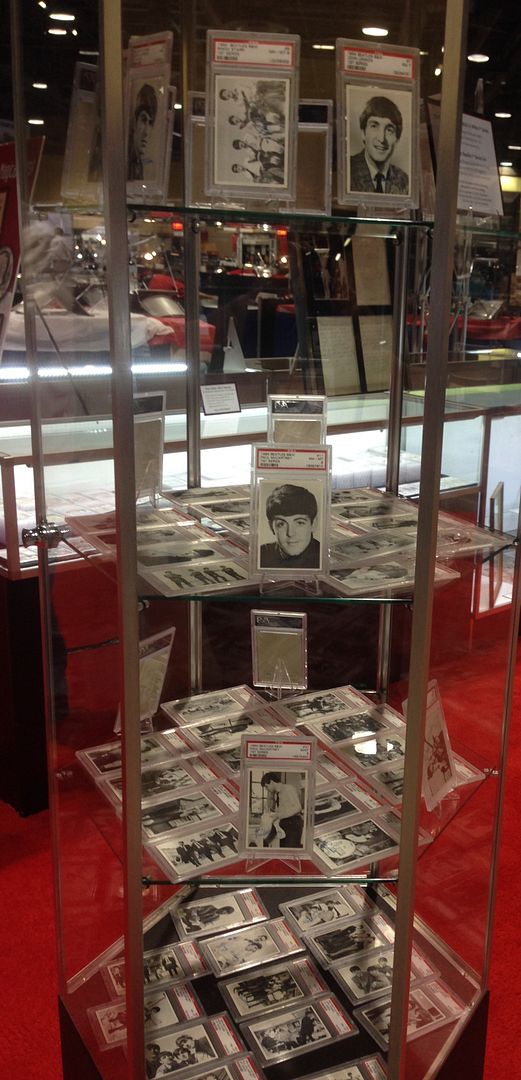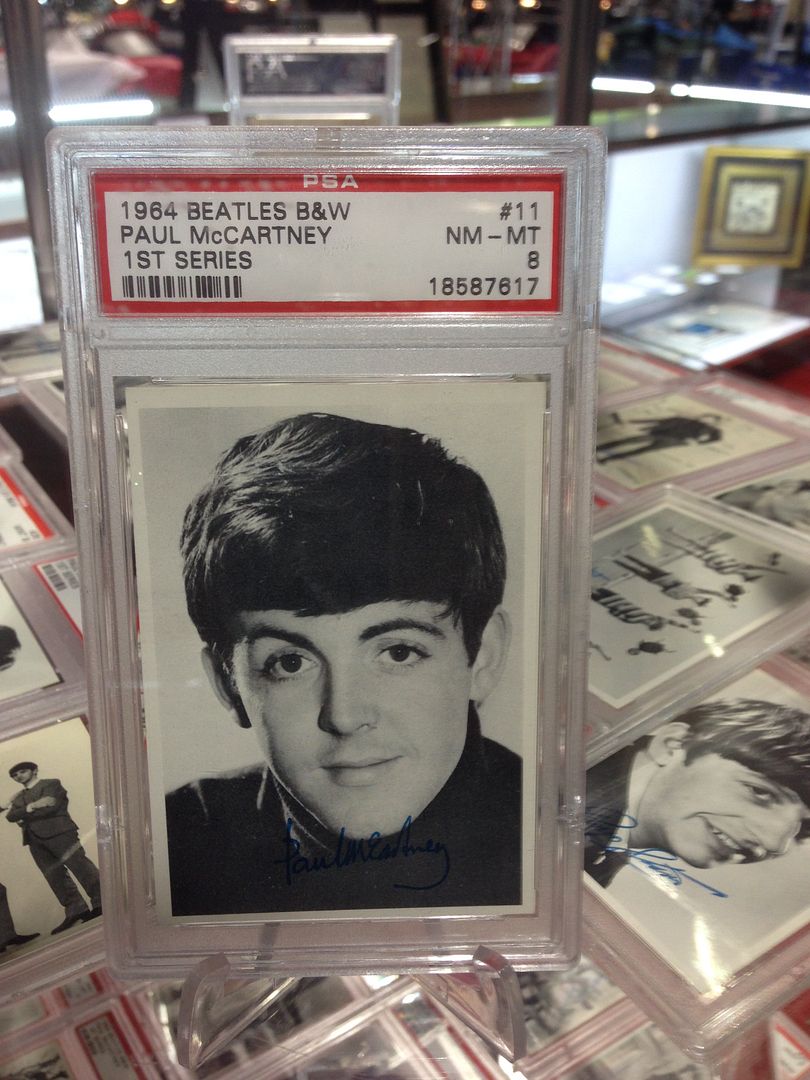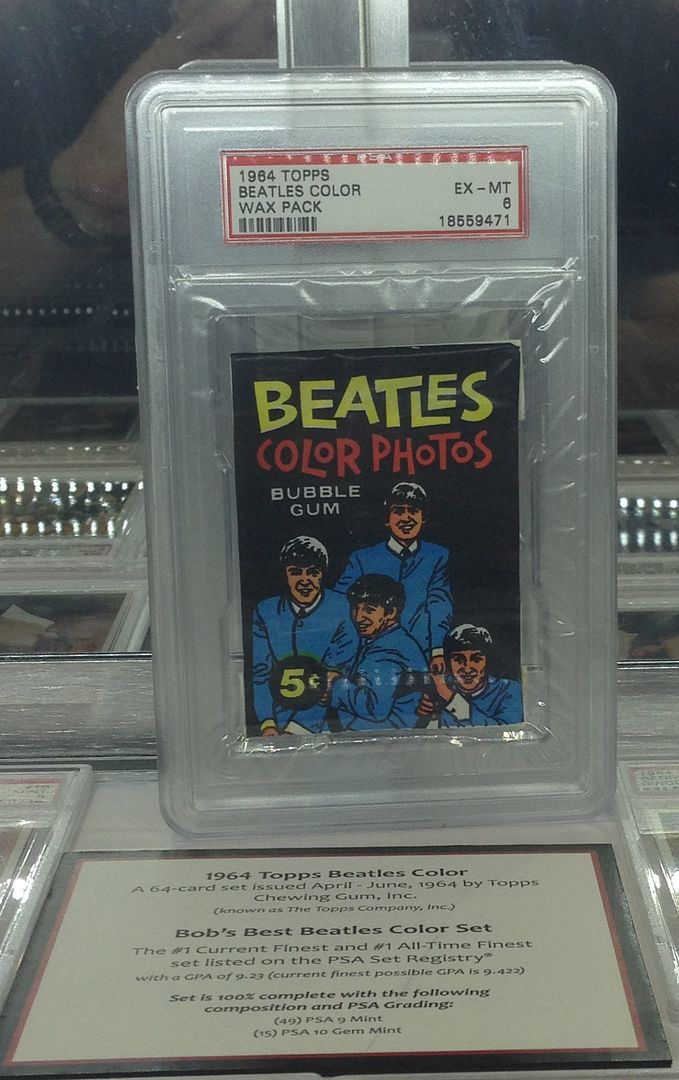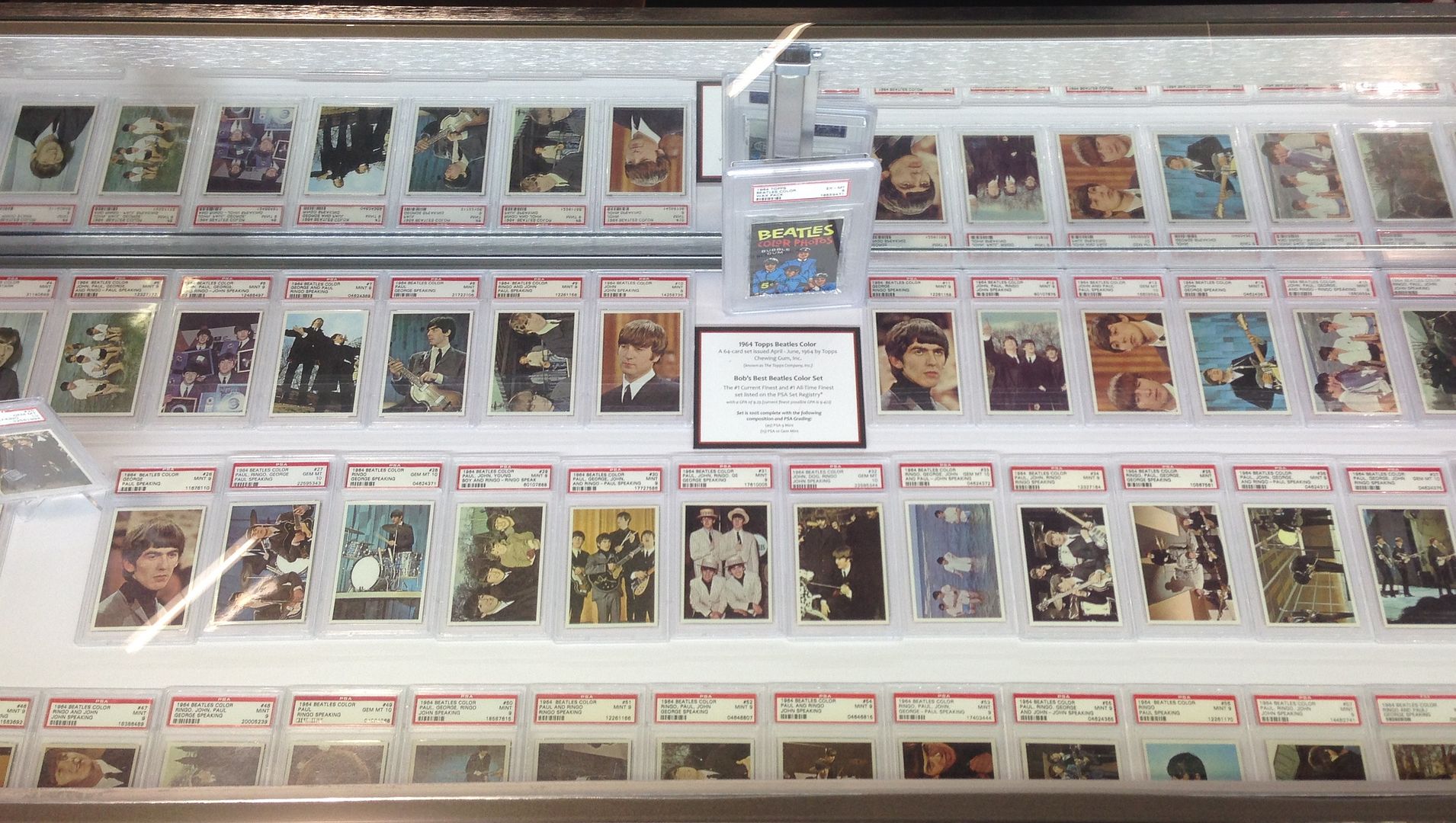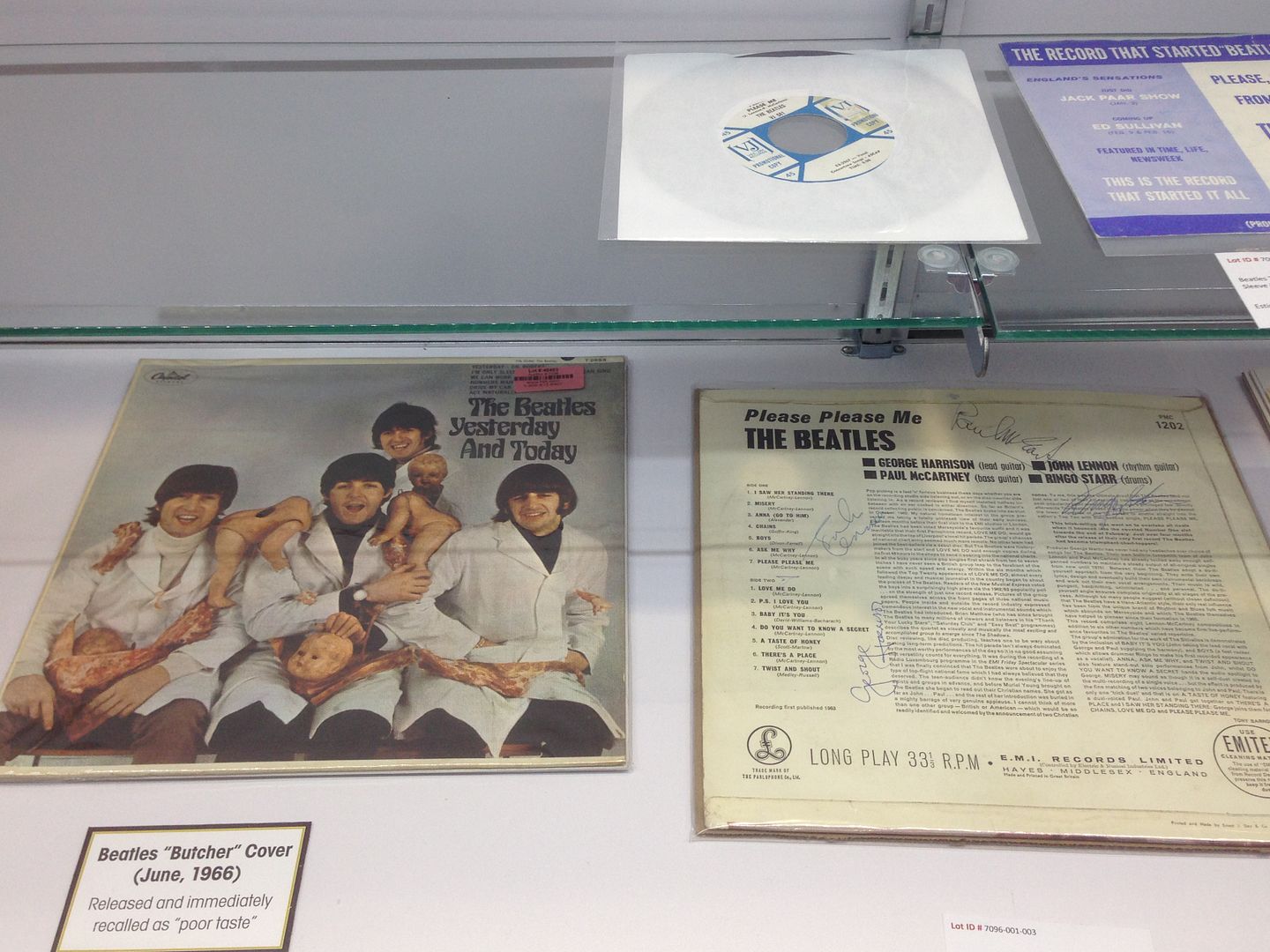 Back at home – a gorgeous SoCal sunset set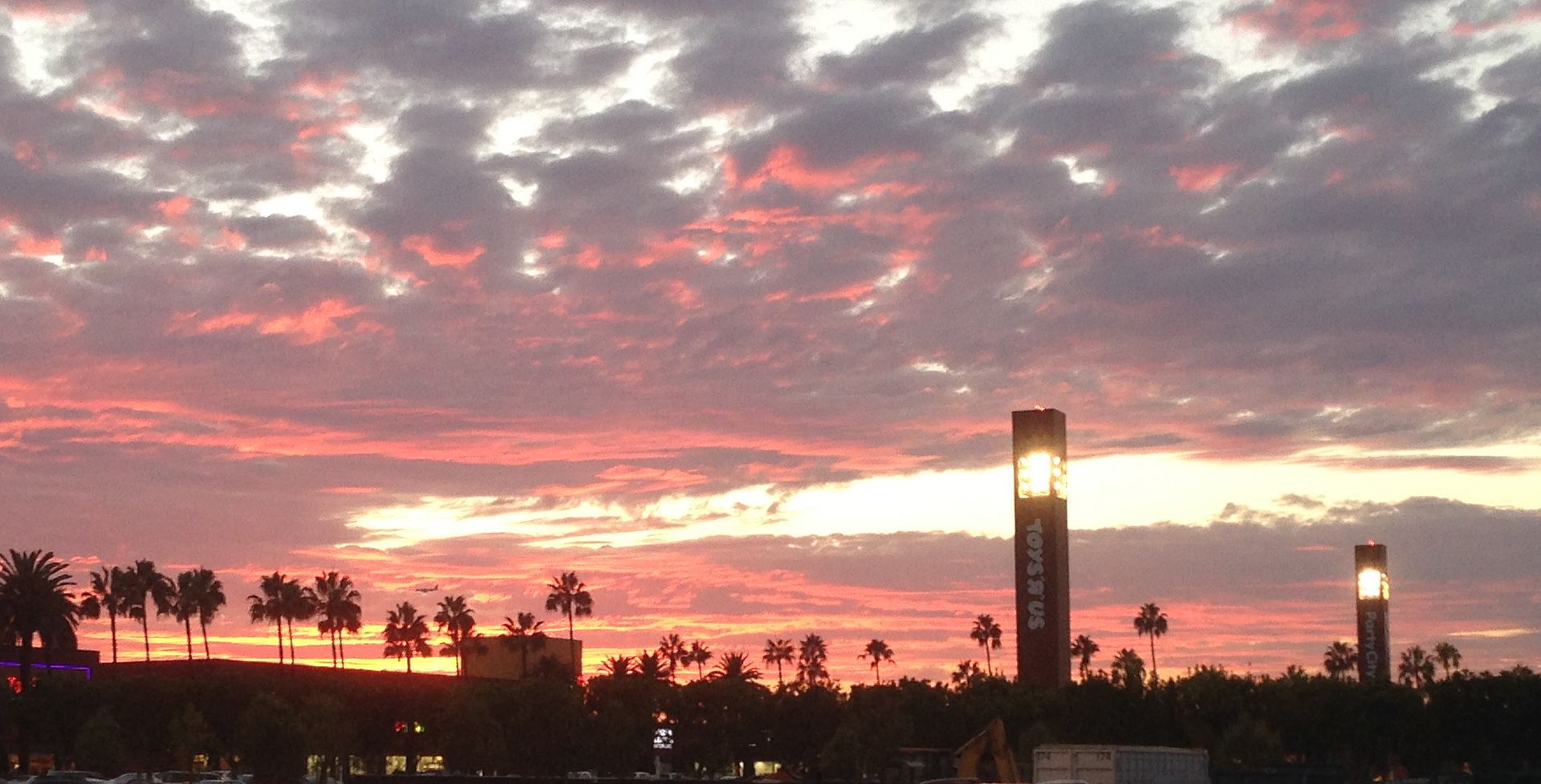 PCGS/Expos Unlimited is doing a great job promoting and improving the Long Beach show, and the tables were completely sold out. Also, the fall Long Beach show is usually a great show, at least for me. However, I spoke with several dealers on the last day and every one of them said that overall, traffic was unusually slow and they also agreed that it seemed more people were trying to sell coins than were buying. So I did as most other dealers did and bought a lot of coins to help boost sales at the upcoming shows!
And as an added special feature, I hope you don't mind my sharing another milestone in our family. You may remember my older son Erik got married during the Baltimore show earlier this year. Well, three days before the Long Beach show, my other son Troy got married in Glendale. It was a fantastic day, everything went smoothly, and the bride and groom were glowing with happiness. His beautiful bride Nora is Armenian/Russian so they served the most amazing array of cultural dishes, and it kept coming all night long – not to mention the alcohol was also free flowing! The wedding was at 4pm, with the reception immediately following and lasting until around 2am! My hubby and I actually made it to 1am.
The gorgeous bride and her beautiful sister Lina
After the "I do's"
Me and my brothers, sister and 93-year old dad!
Next up: The Las Vegas show at Palace Station this week (Sept 11-14), immediately followed by the Santa Clara show next week (Sept 18-21), then the Buena Park show (Oct. 5-6), and the PNNA Portland show (Oct 10-12), then of course the Baltimore show (Oct 29-Nov 1). Hope to see you at one of these shows!!
Charmy Harker - The Penny Lady®
President of Women in Numismatics
ThePennyLady.com