Home
›
U.S. Coin Forum
Charmy's 2013 SAN DIEGO COINARAMA Show Report w/lots of Pics!!

ThePennyLady
Posts: 4,084
✭✭✭✭✭
I apologize for getting this report posted a little late, but I've been focusing on preparing my exhibit for the Chicago ANA. I'm very anxious since this is the first time I've prepared an exhibit.
Anyway, I attended the San Diego Coinarama this past weekend, which also happened to be my hubby Lou's birthday. So Lou joined me in San Diego on Friday so we could spend some time down town in San Diego's historic Gaslamp District. So I hope you will indulge me a little because the first part of this show report will not be coin-related!
We arrived at our hotel in the early afternoon. Here is a view from the Hilton looking out over the 8 freeway.
Looking west towards the ocean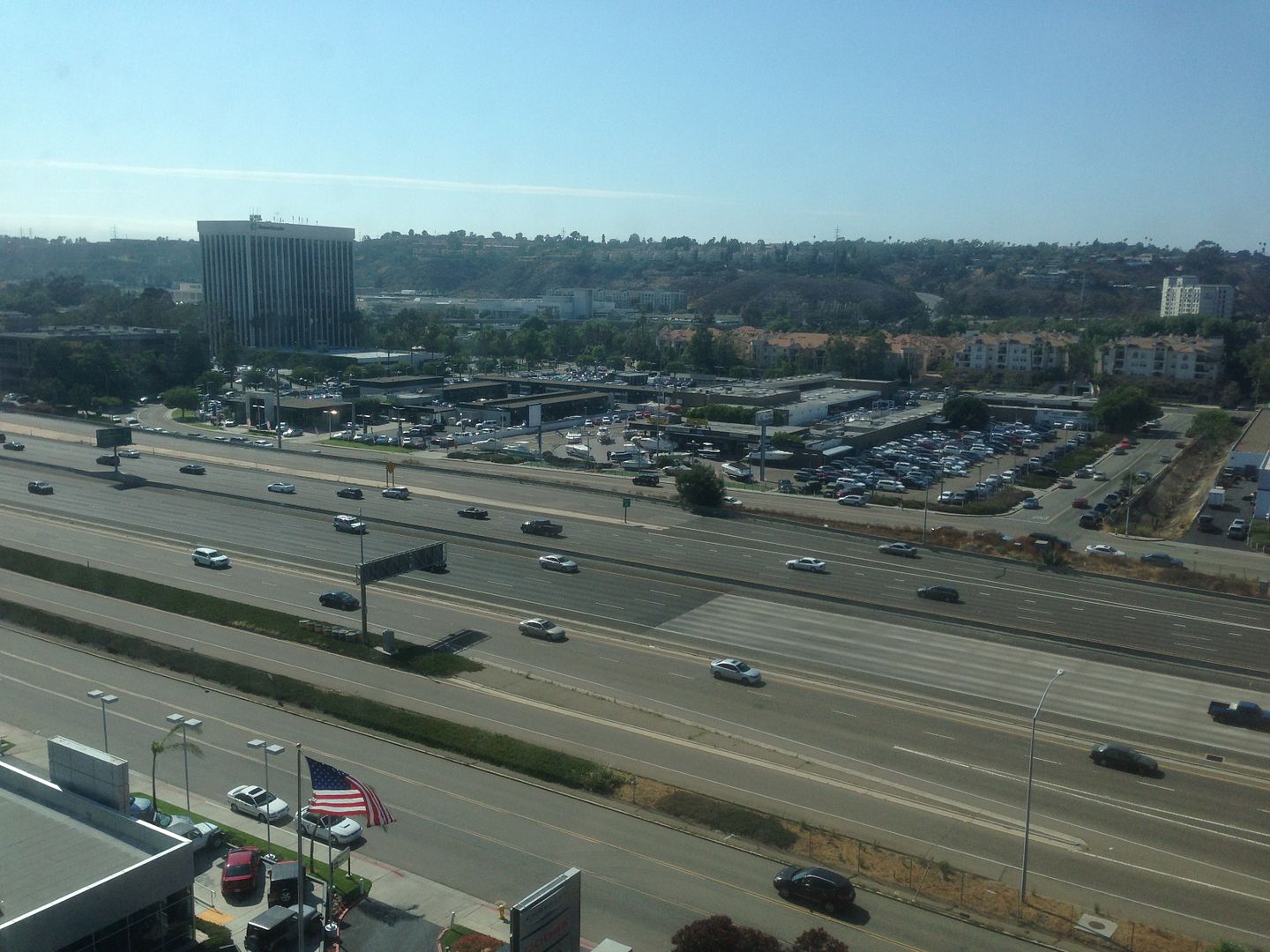 Looking east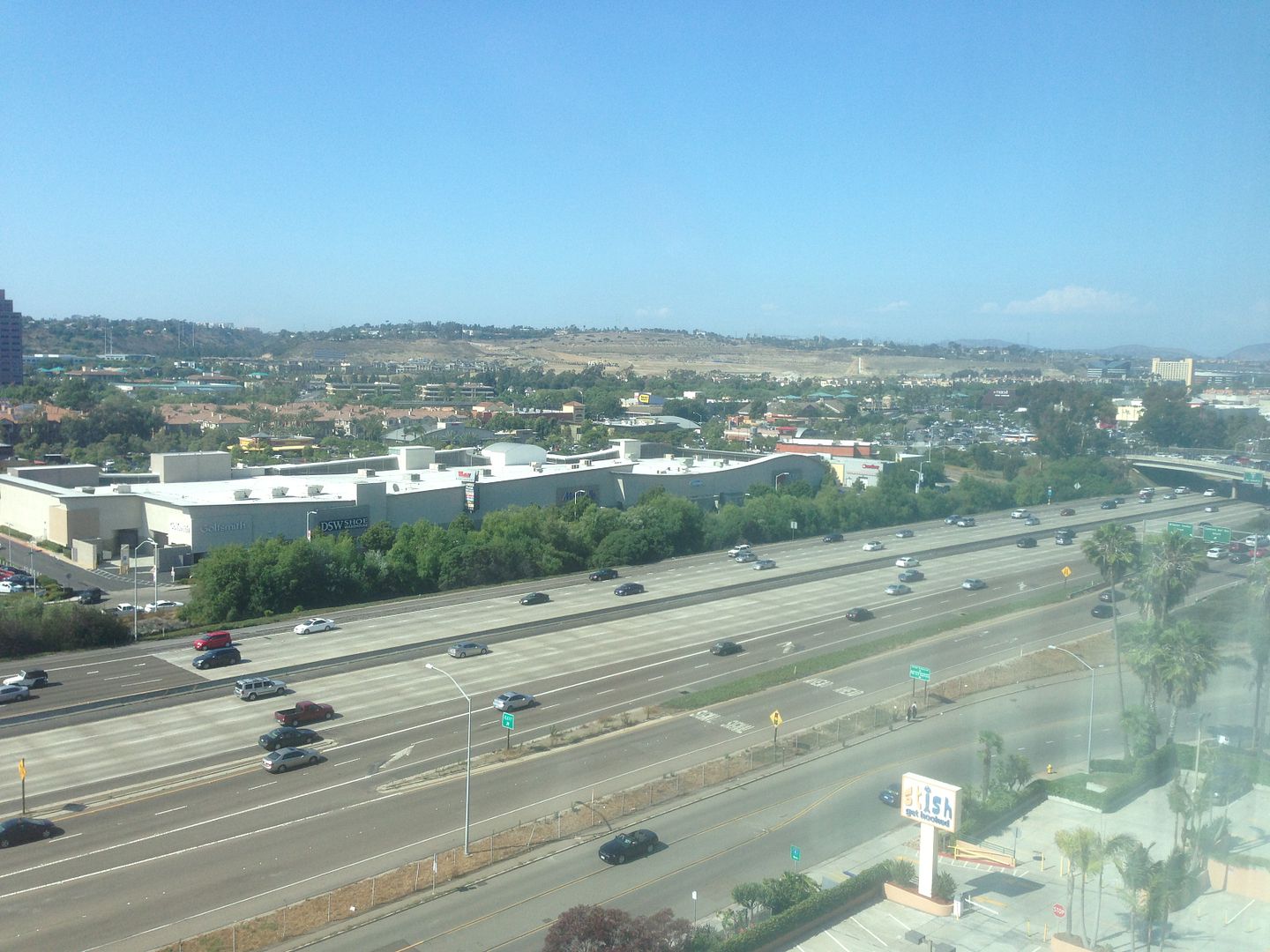 We met my girlfriend Peggy and headed to the Gaslamp District.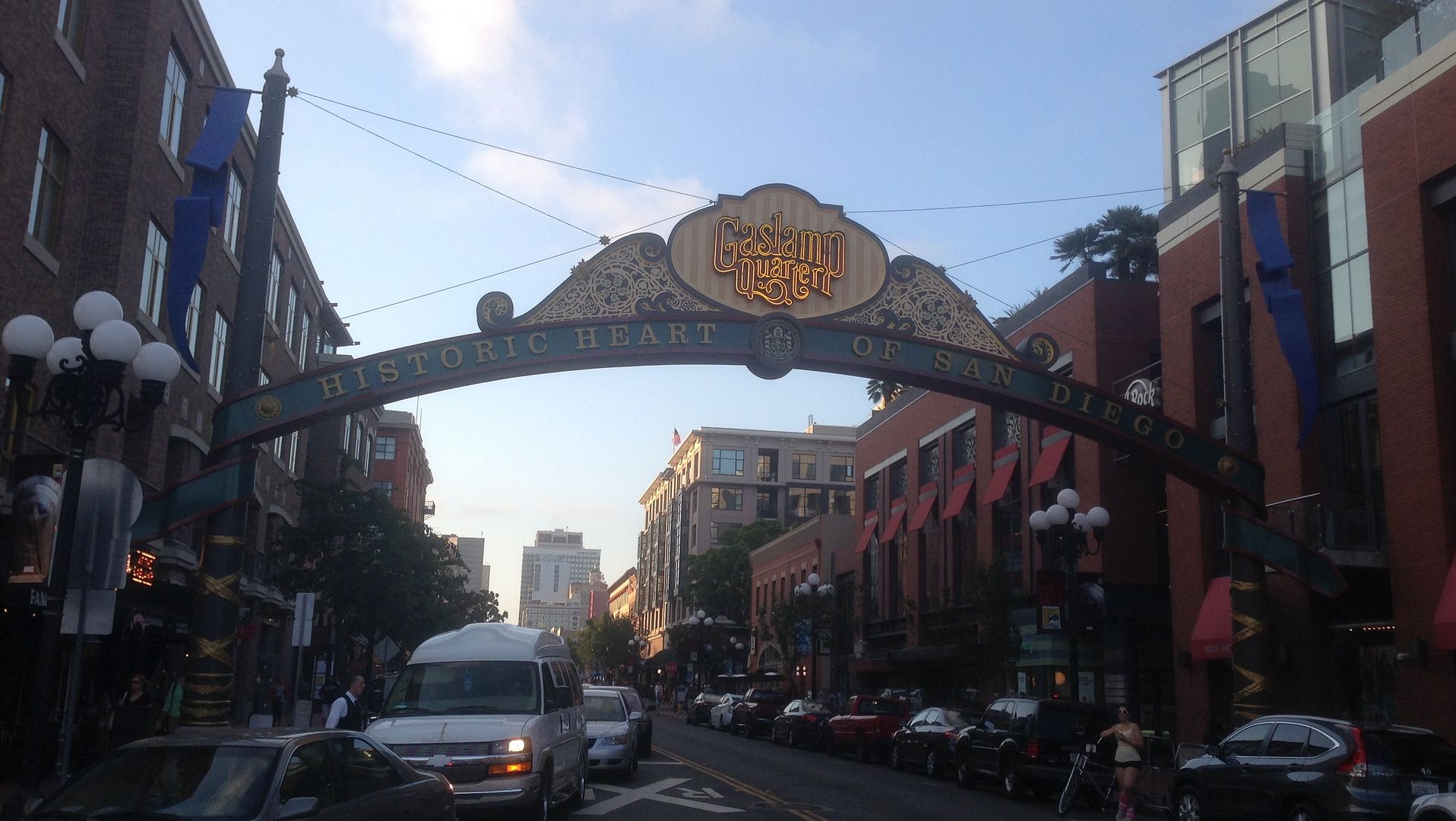 Peggy works for a company that owns this Hard Rock Hotel, so we stopped by there for a drink.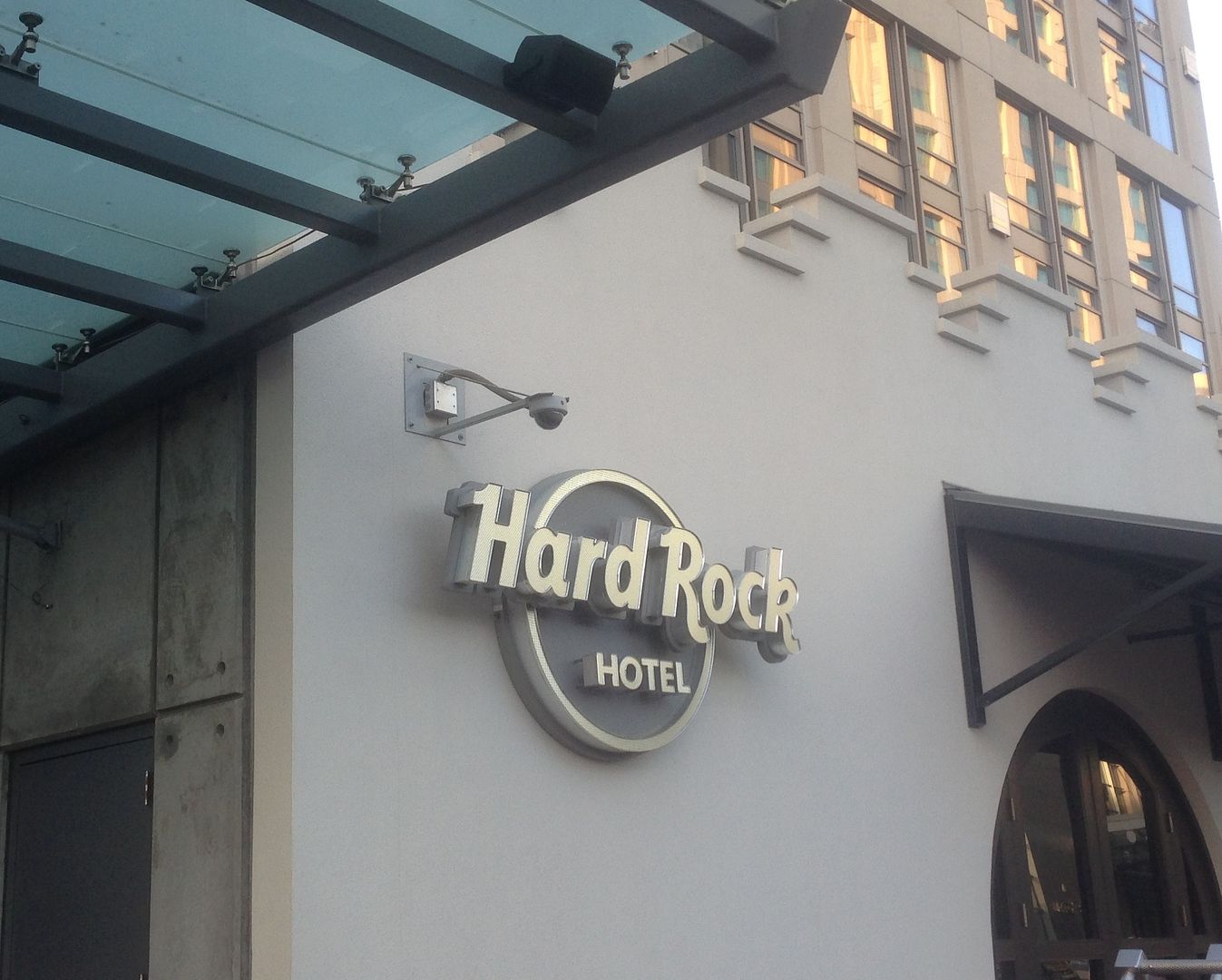 Lou is a big Stevie Ray Vaughn fan and there was a display of SRV's guitar in the lobby of the hotel.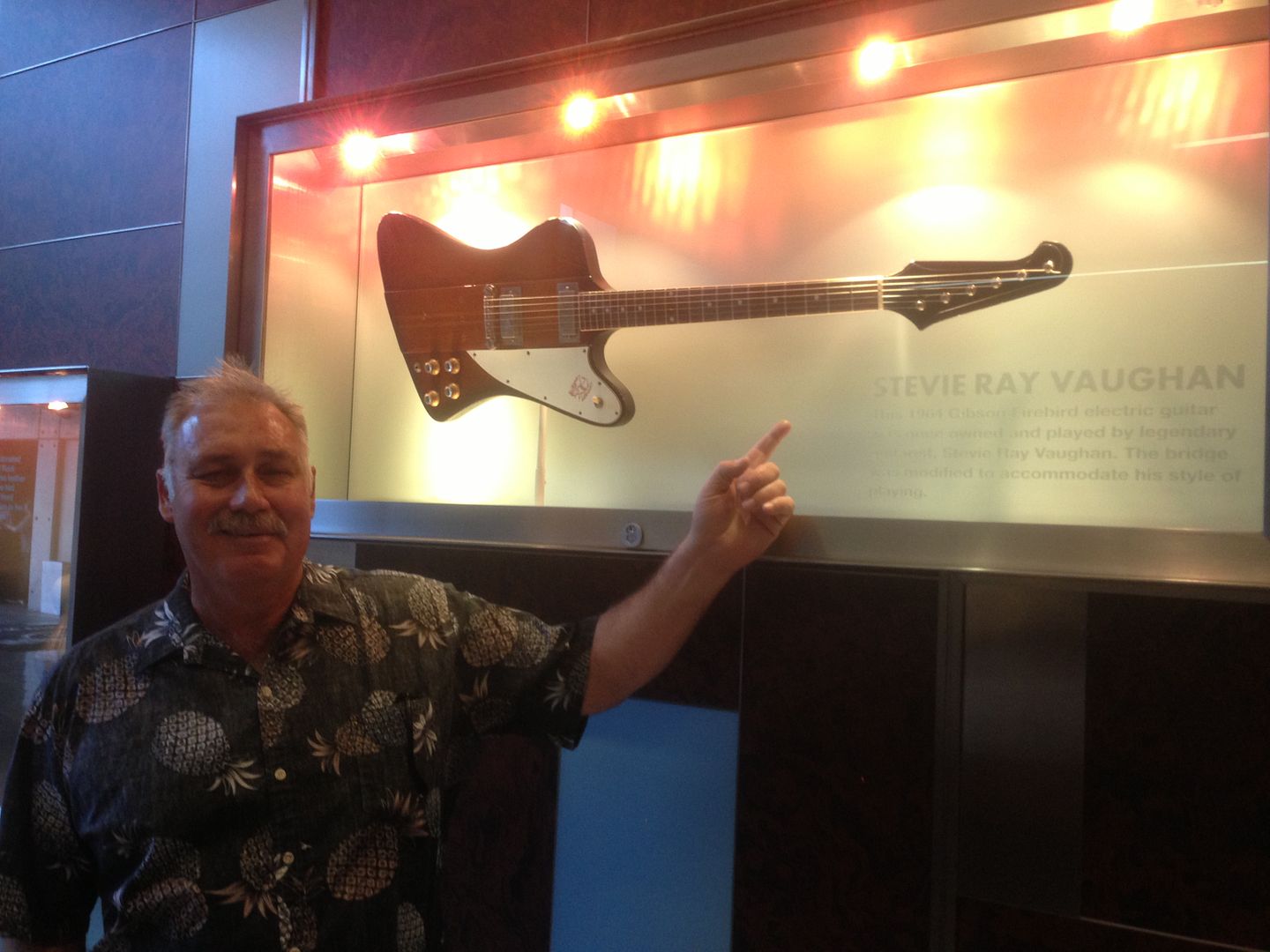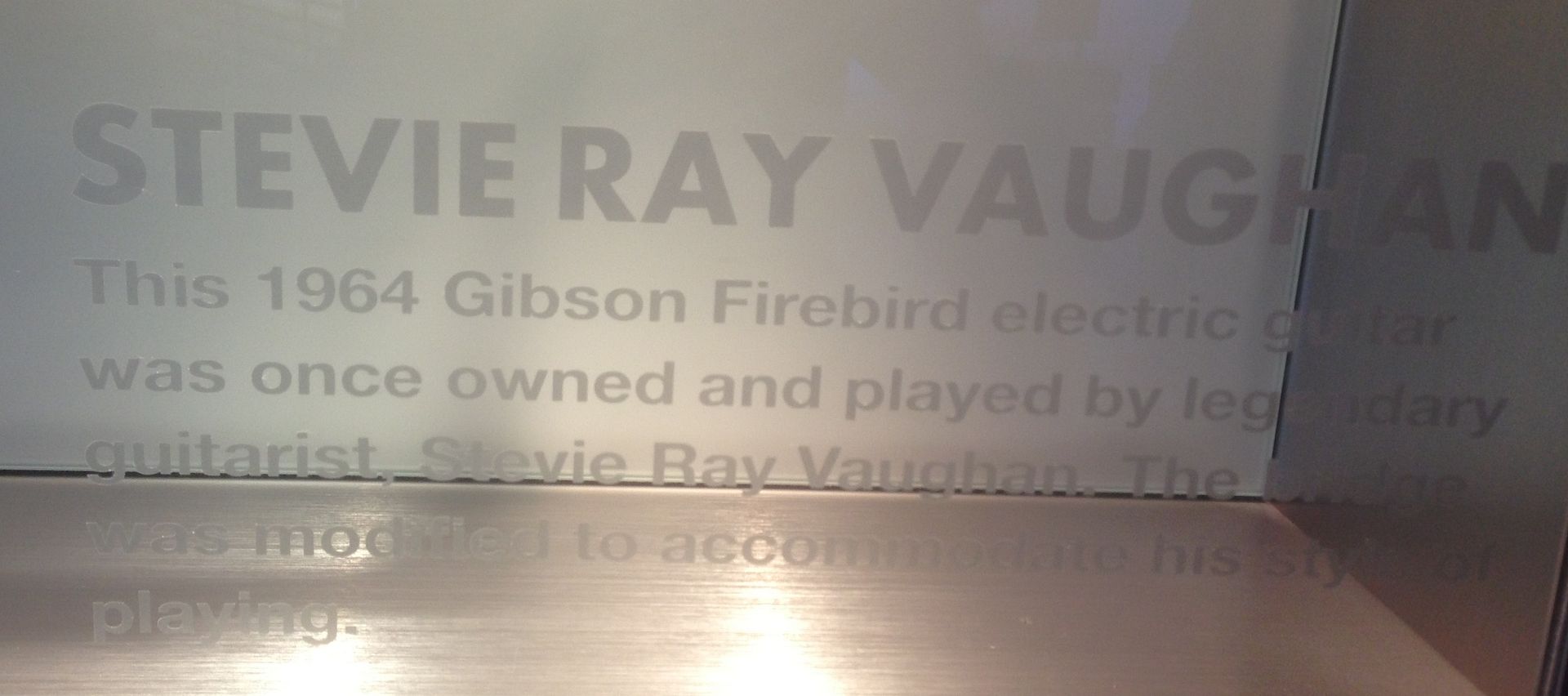 The inside of the elevator was covered in large photo murals of various vintage rock idols.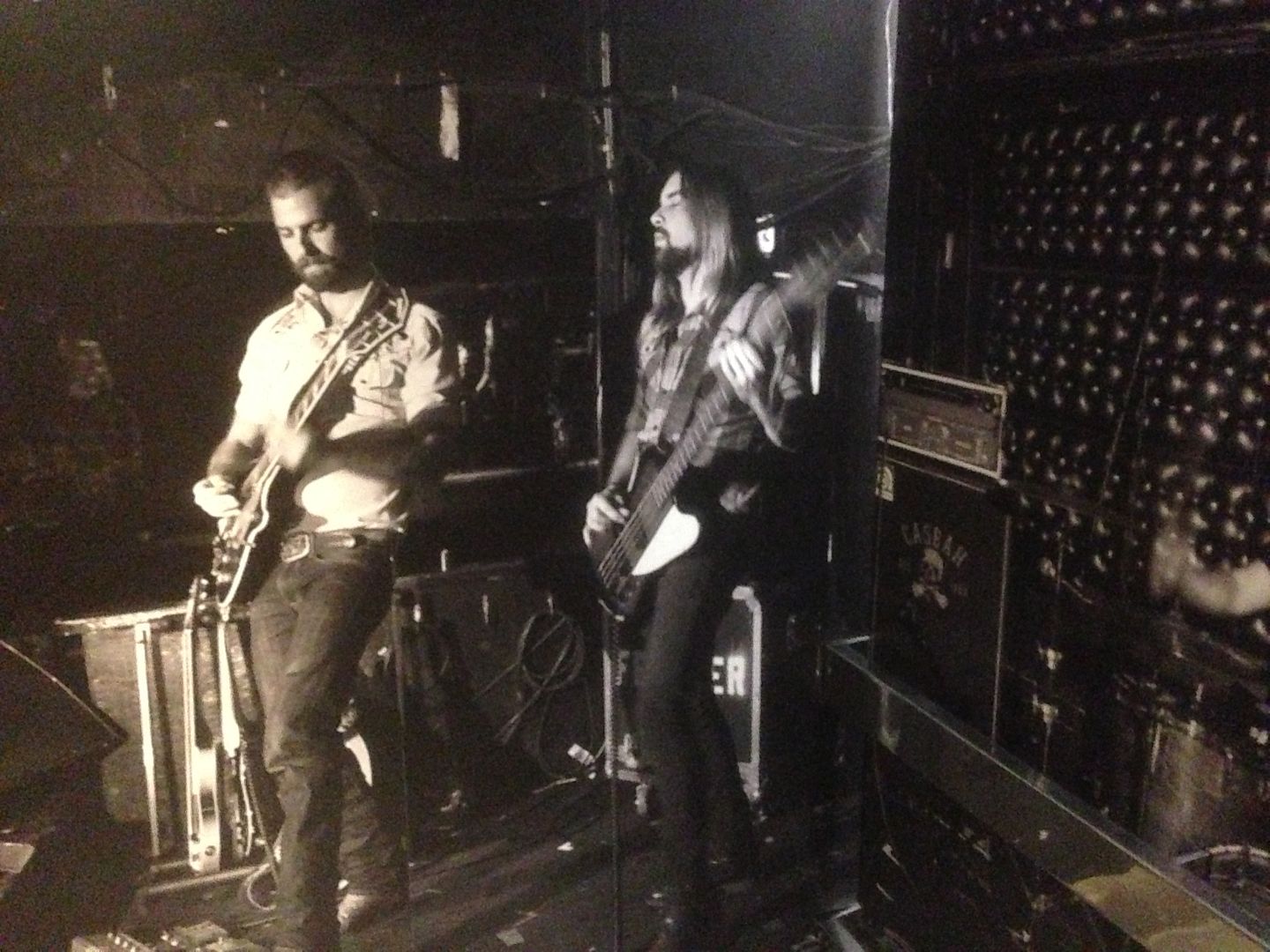 The bar patio of the Hard Rock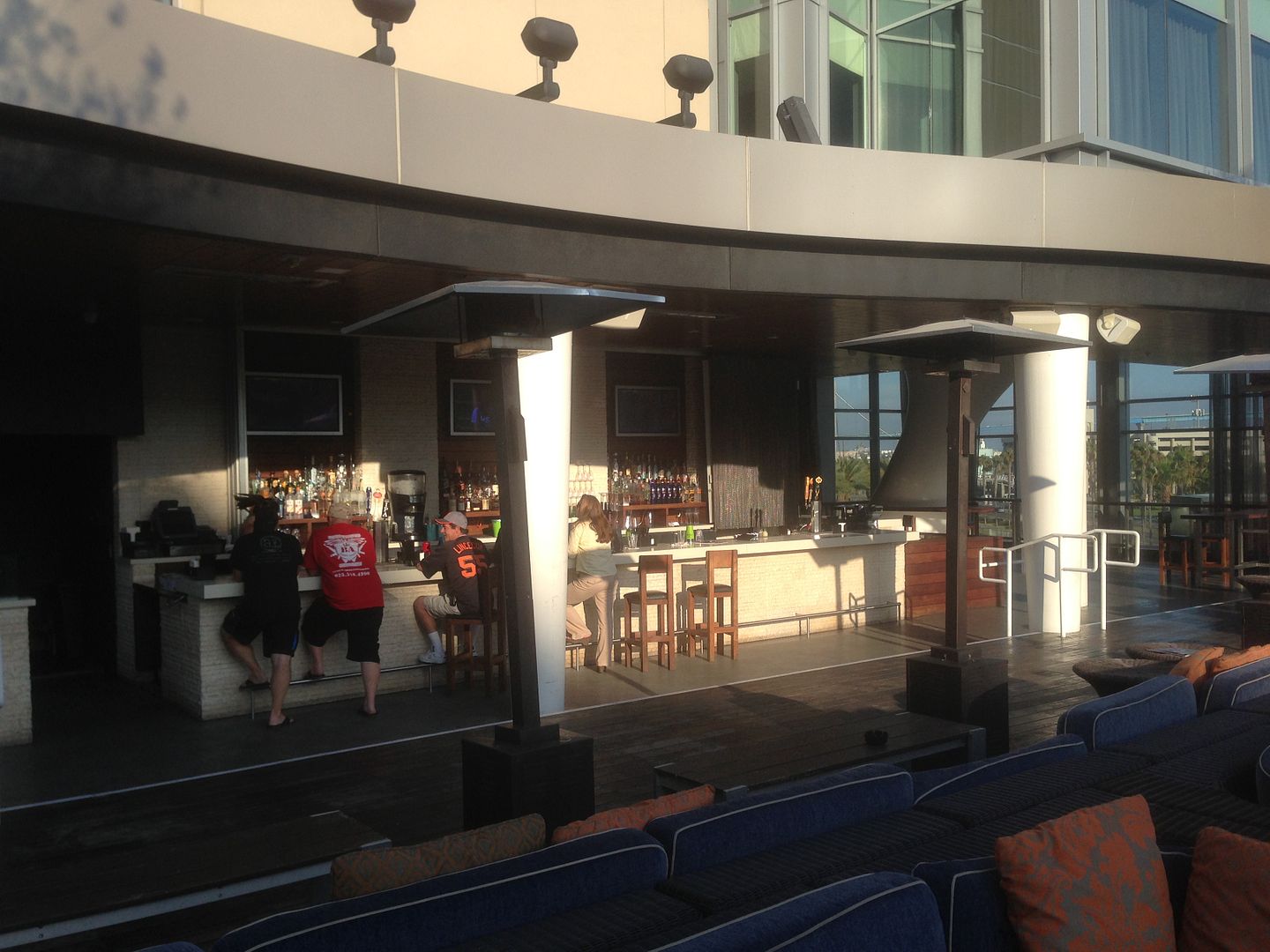 Me and my hubby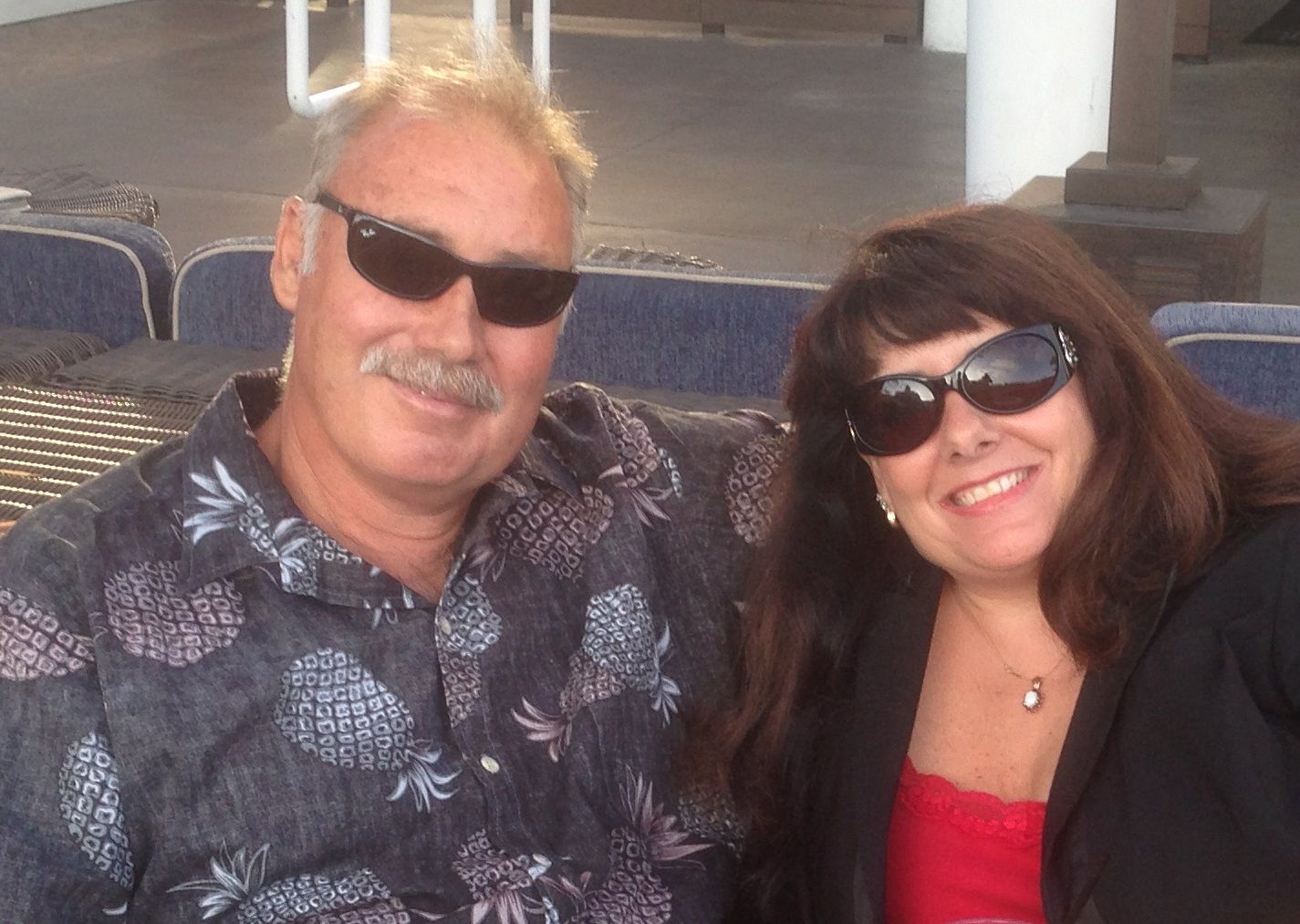 Peggy and Lou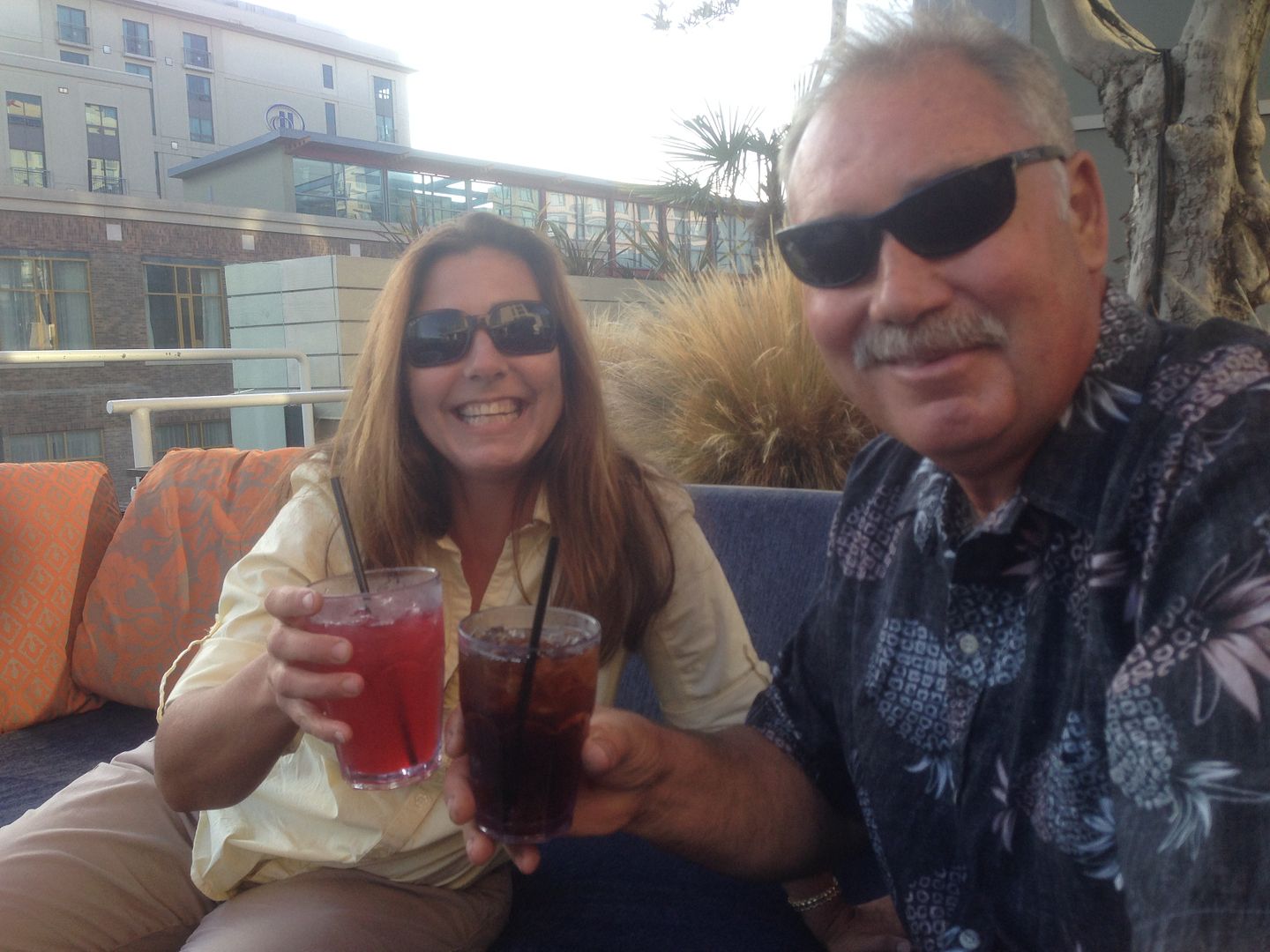 One of the main streets in the Gaslamp District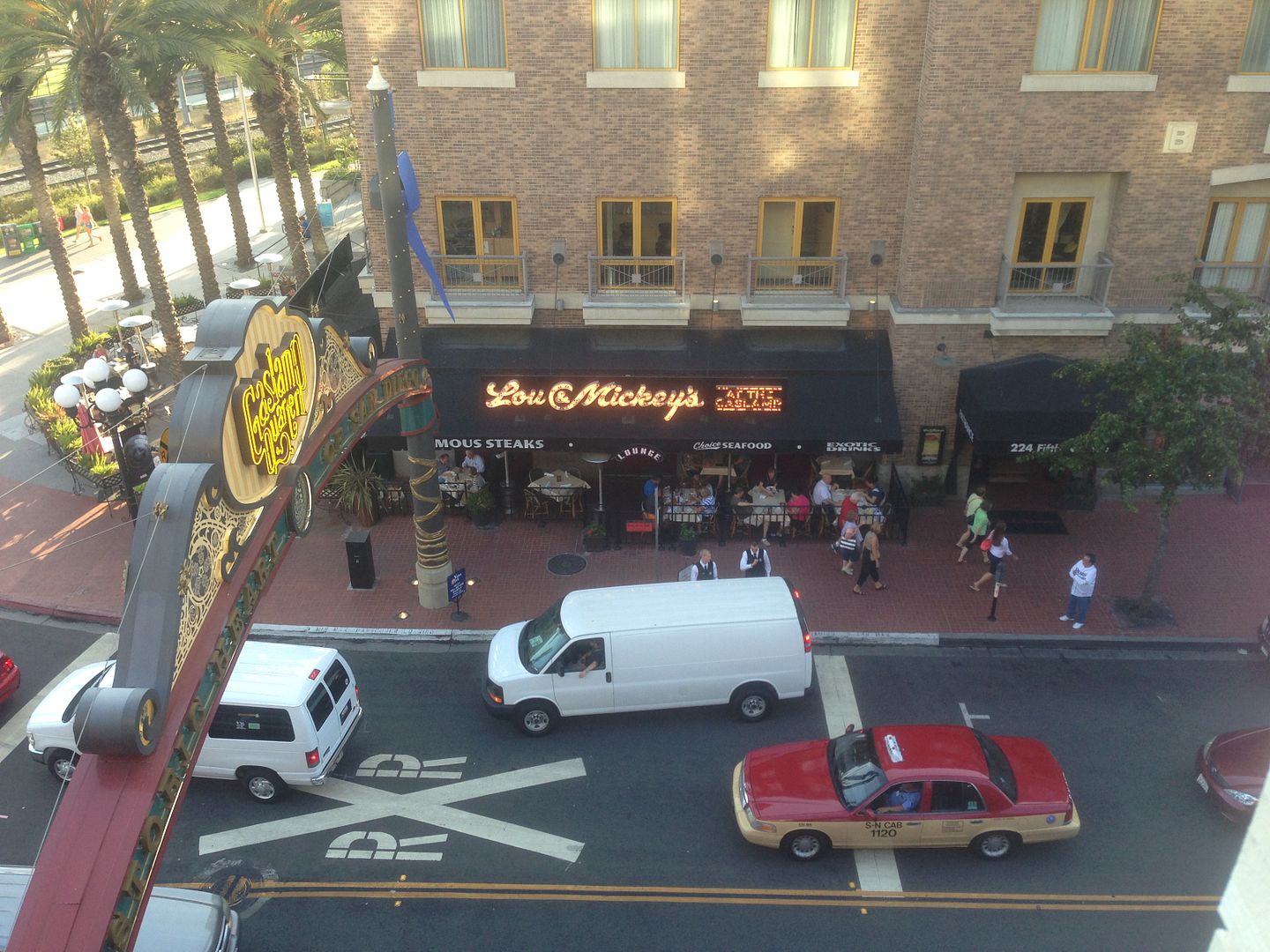 This is the San Diego Convention Center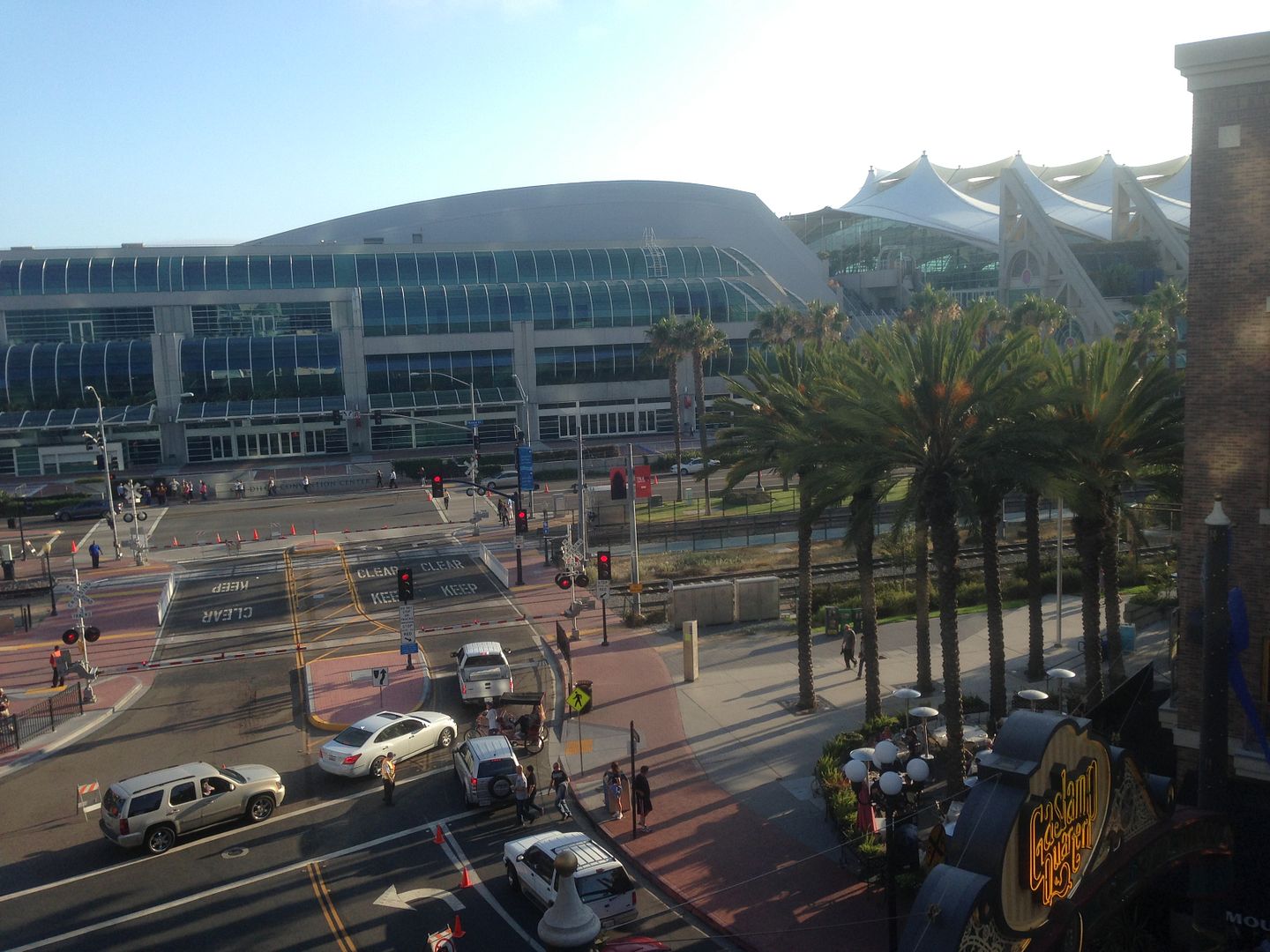 Looking out towards Coronado Island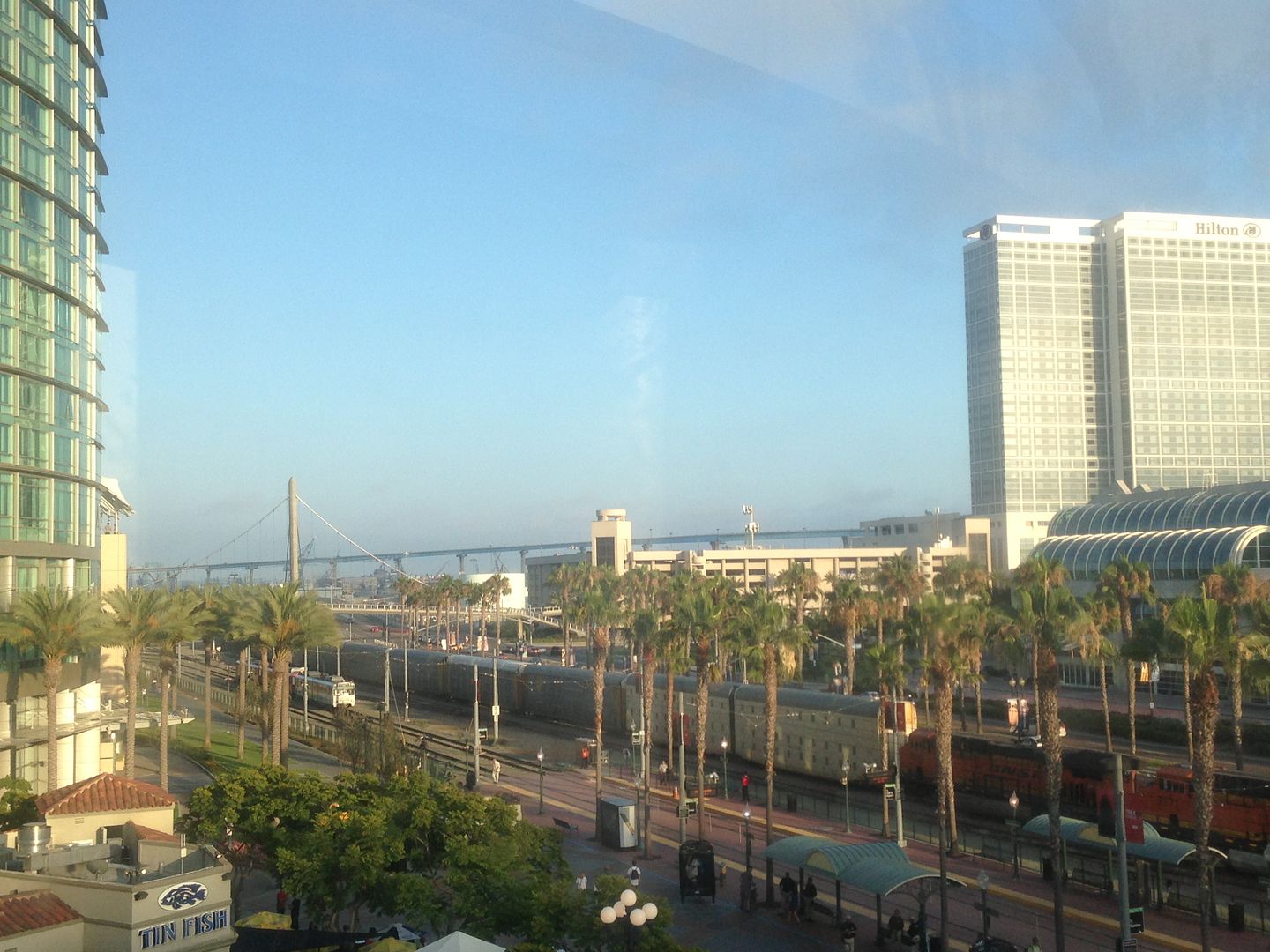 Then we went over to the Gas Lamp Strip Club – no, it's not what you think! It's a steak house where you cook your own steak on a large grill, along with everyone else. The steak was great, and it was fun chatting with the other restaurant patrons while you bbq'd your steak!
The GL Strip Club was right next to a famous and very popular San Diego bar – Dick's Last Resort. We watched a large bachelorette party head in to Dick's. Fun times!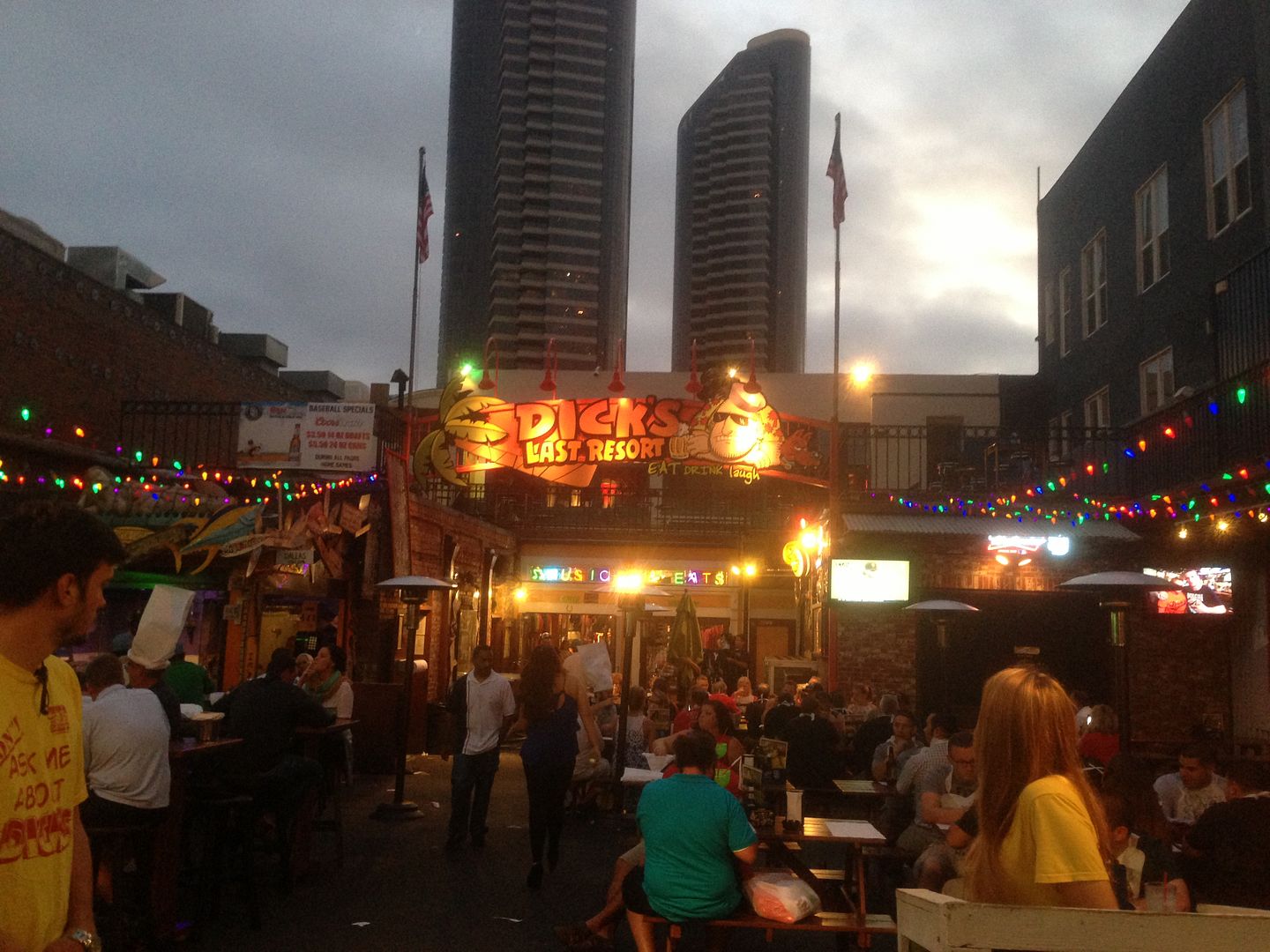 After dinner, we went to one of my favorite kind of places – a dueling piano bar – whaooo! This one was called the Shout House and it was a lot of fun and had the typical "politically incorrect" style lyrics sung by the piano guys.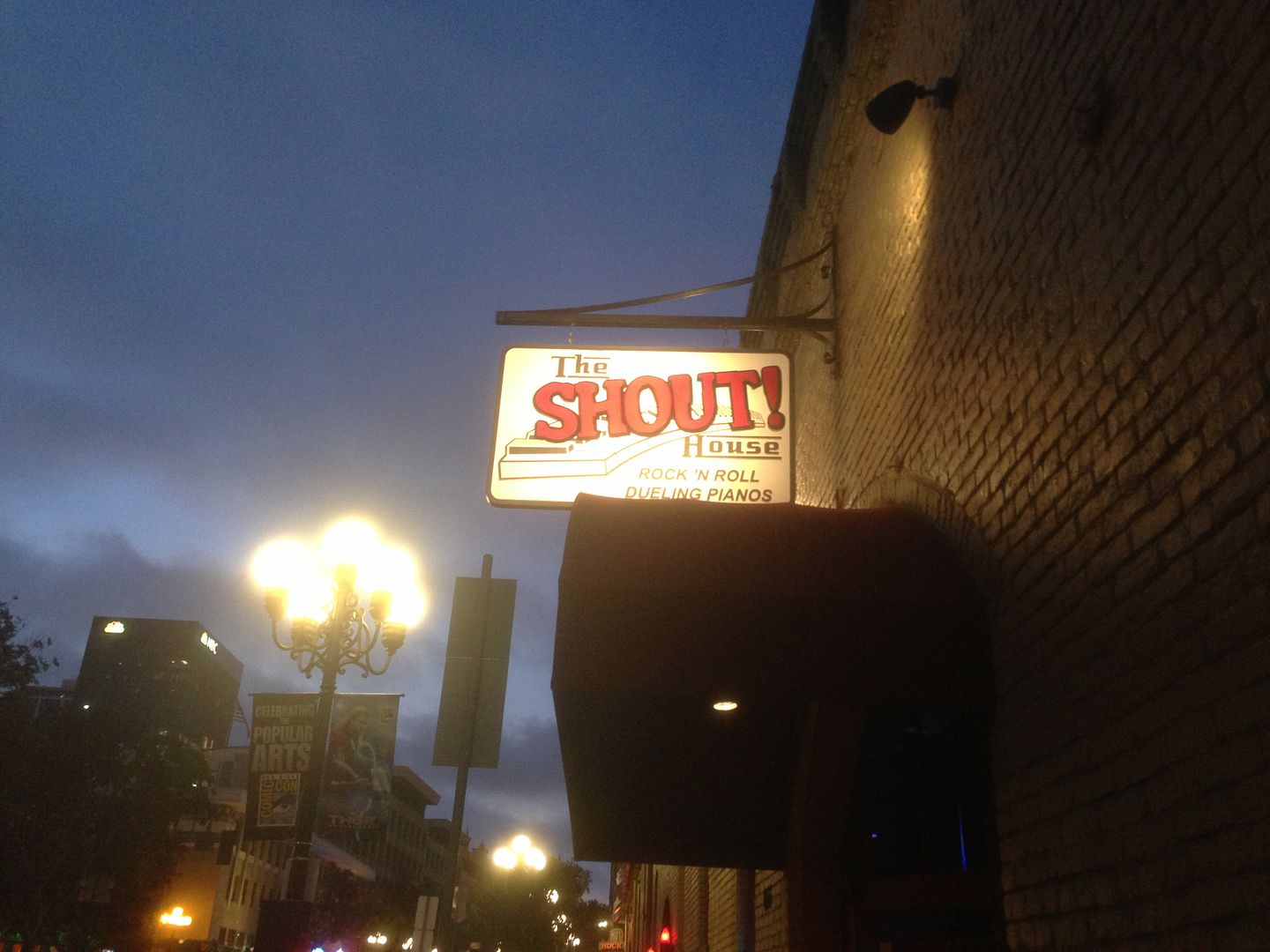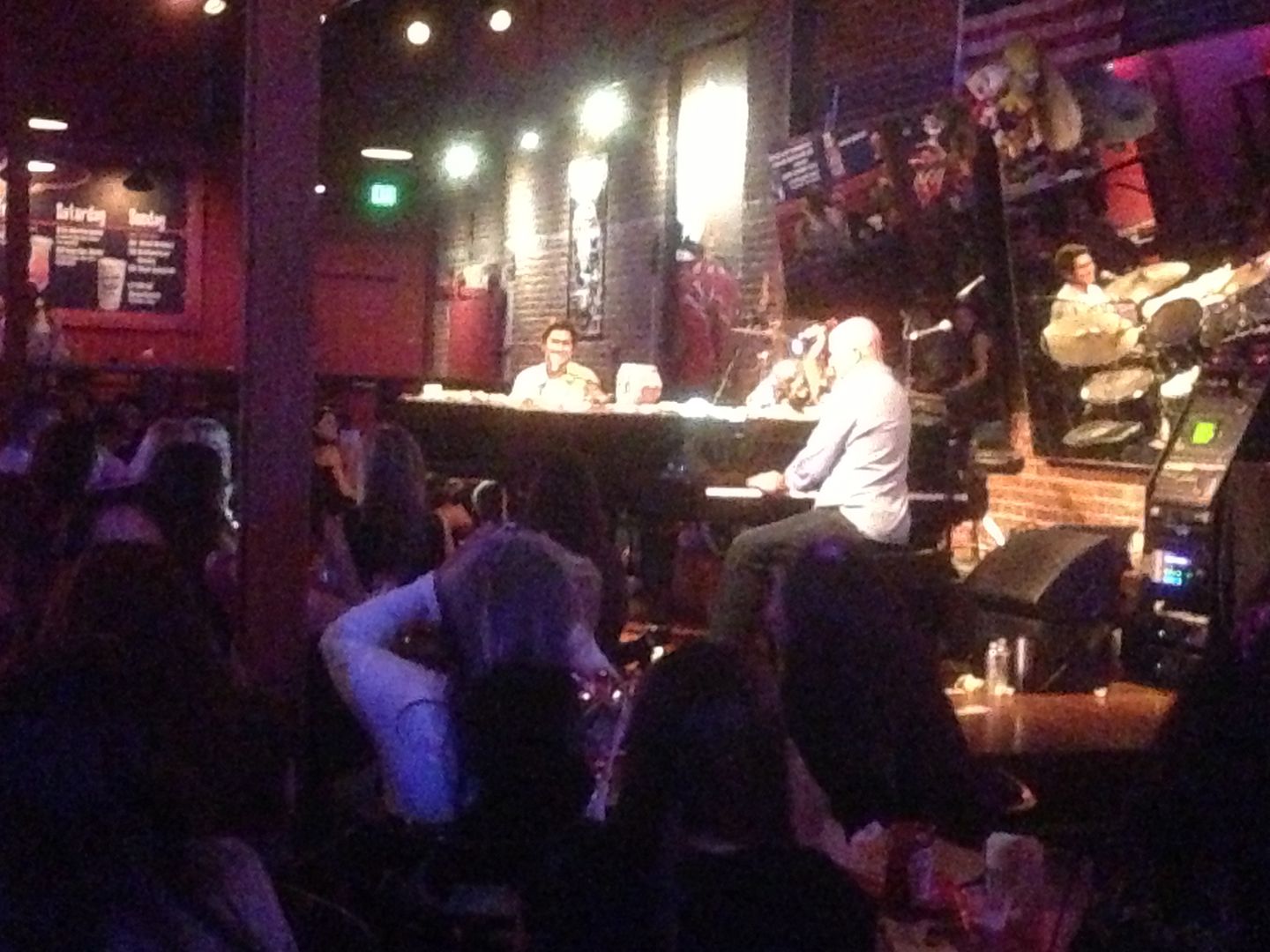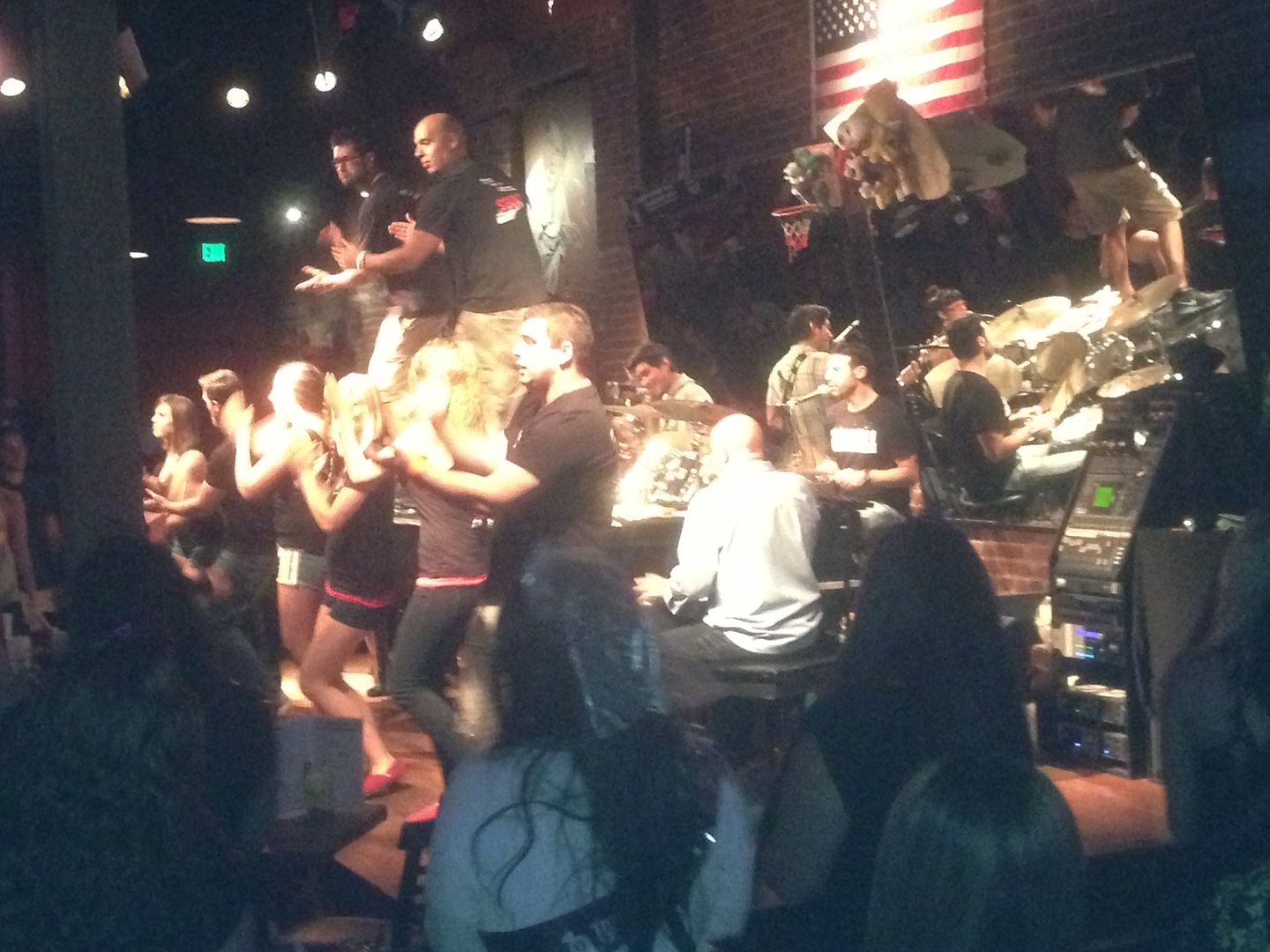 My beautiful niece Aubrey lives in San Diego, so she and her boyfriend JR joined us. (You may remember Aubrey was in a couple of my past Tucson show reports.)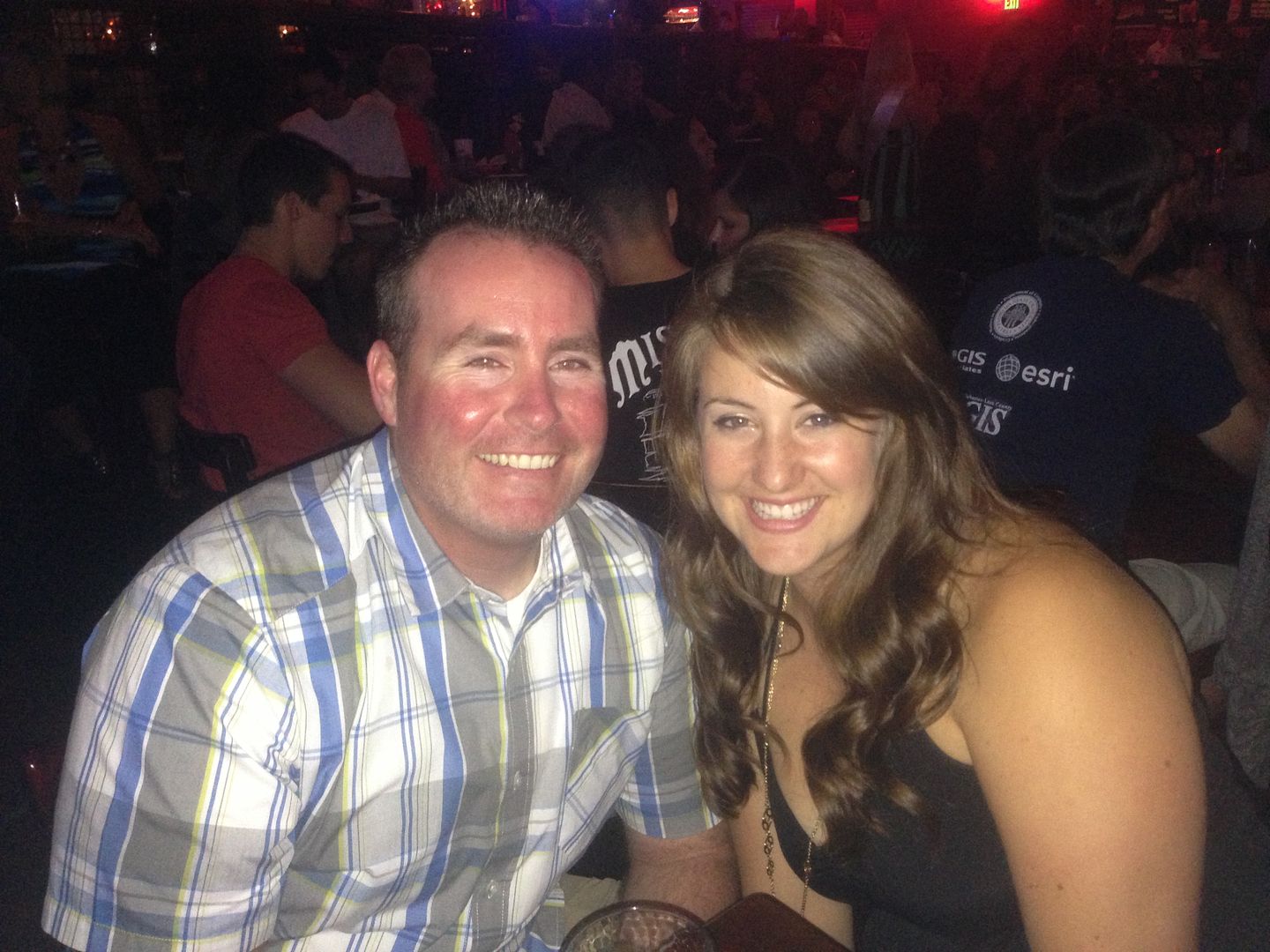 It just so happened that it was some other guy named Lou's birthday too – that same night – no kidding! His brought had the piano guy call him up on the stage (to make fun of him). We all thought he was calling for my hubby – so we sent him up on the stage (Lou went very reluctantly).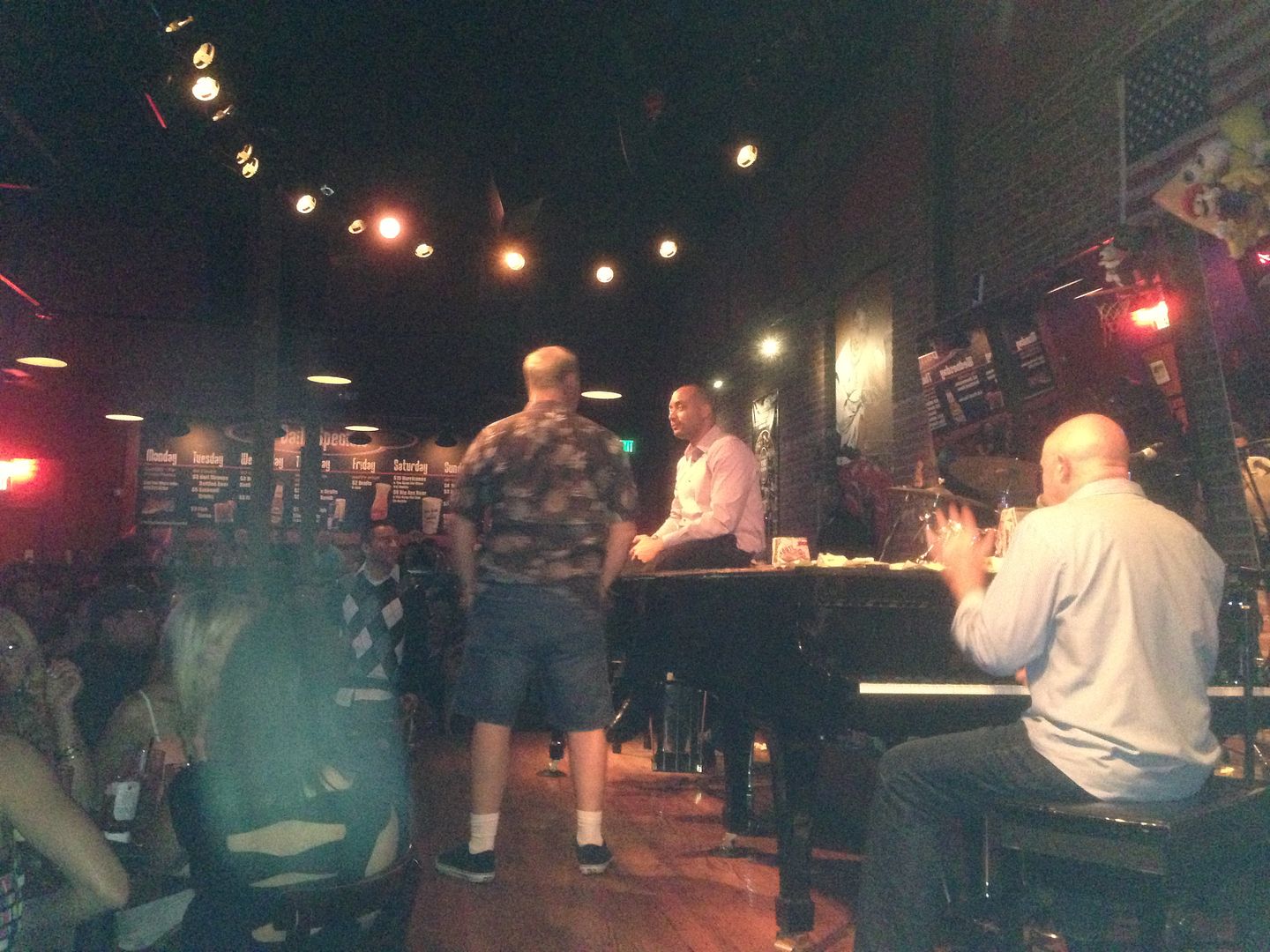 Lou was very embarrassed but was a good sport – it didn't hurt that he had consumed a few rum and cokes, as well as some tequila shots before he went on staage! Soon it was time to call it a night since I had to get up pretty early in the morning to set up for the show.
Saturday – while my hubby was still sleeping, I got up and headed to the Scottish Rite Center to set up my booth.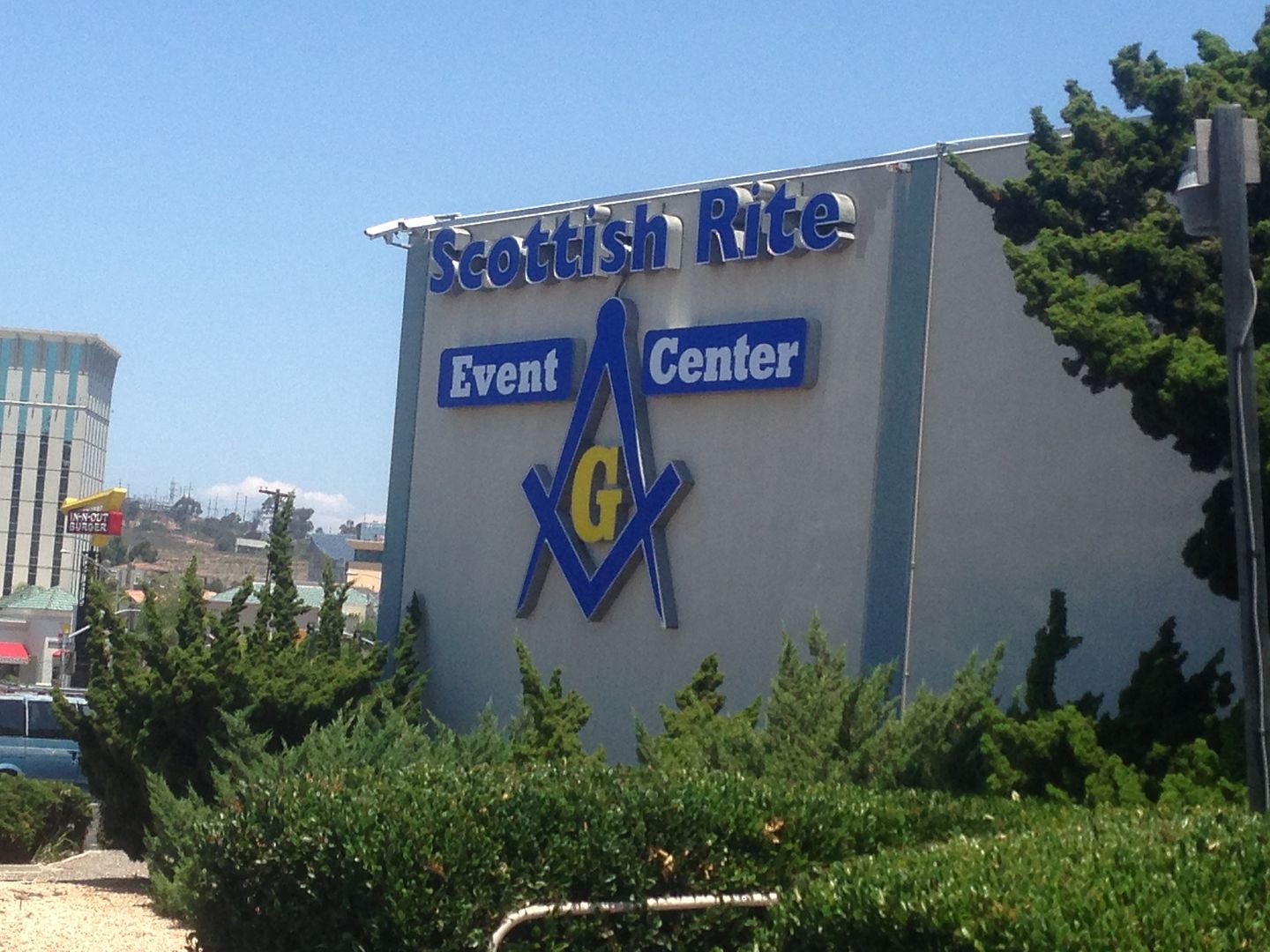 These are the nice volunteers working the registration table
Some photos of the inside of the center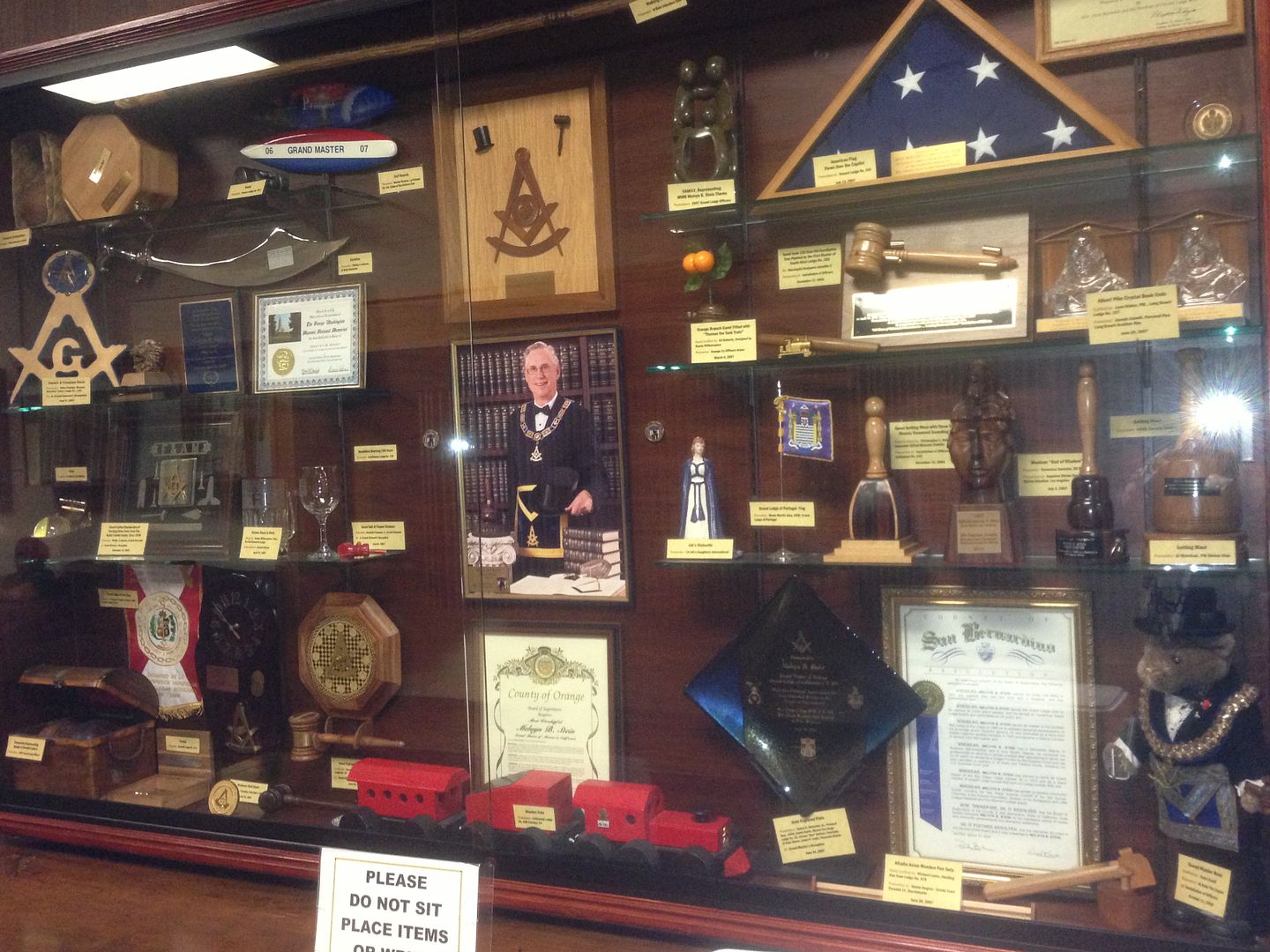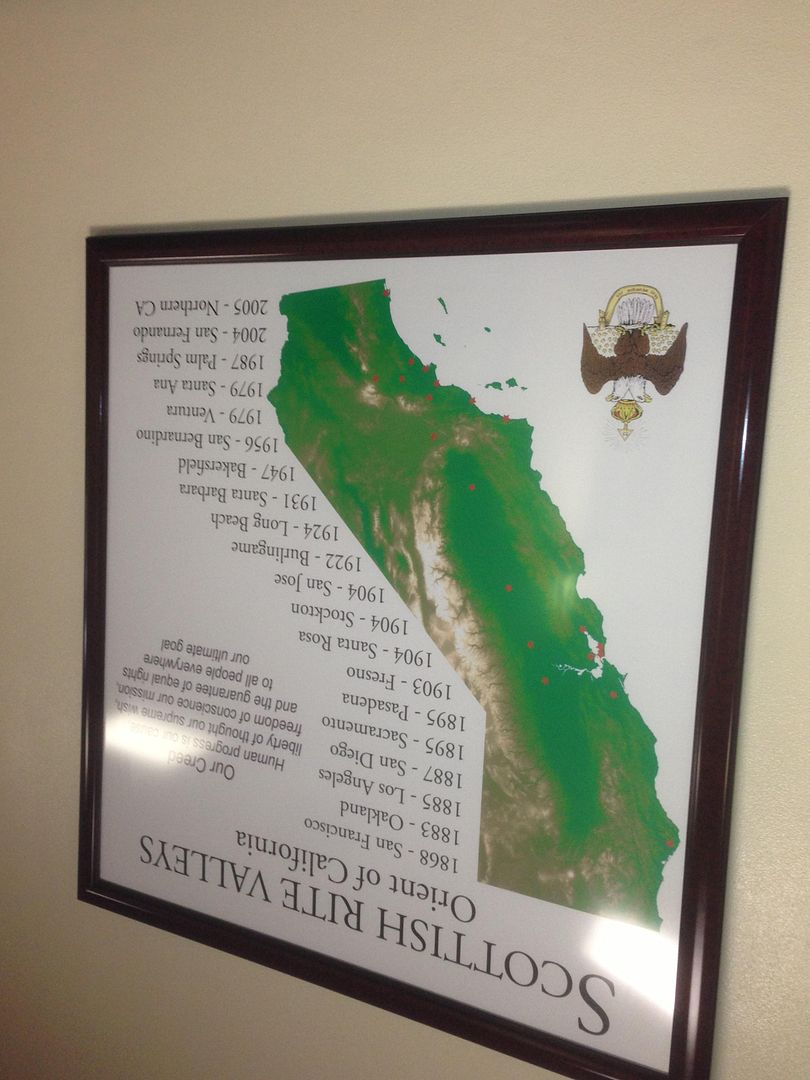 Entrance to the bourse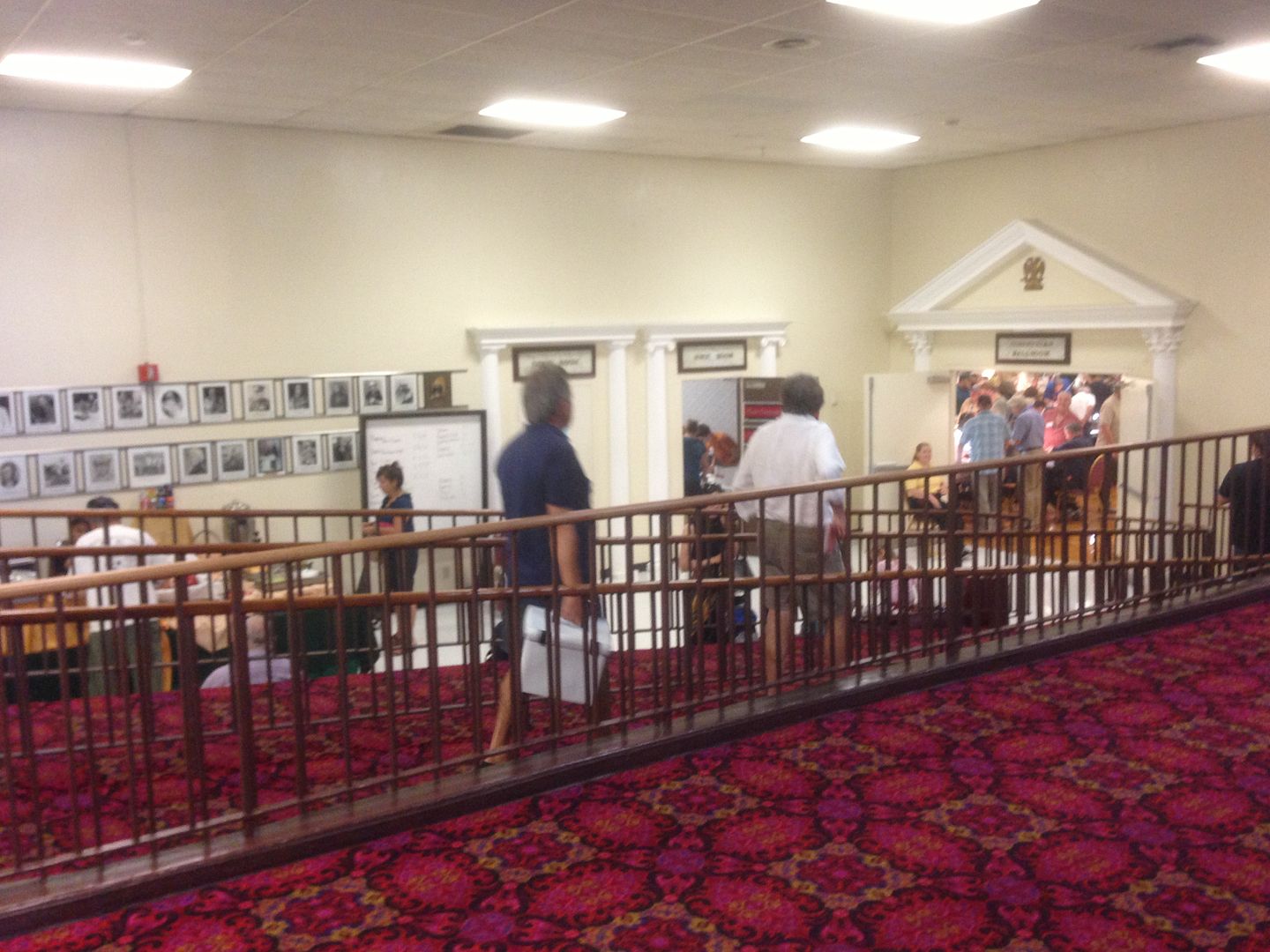 Inside the show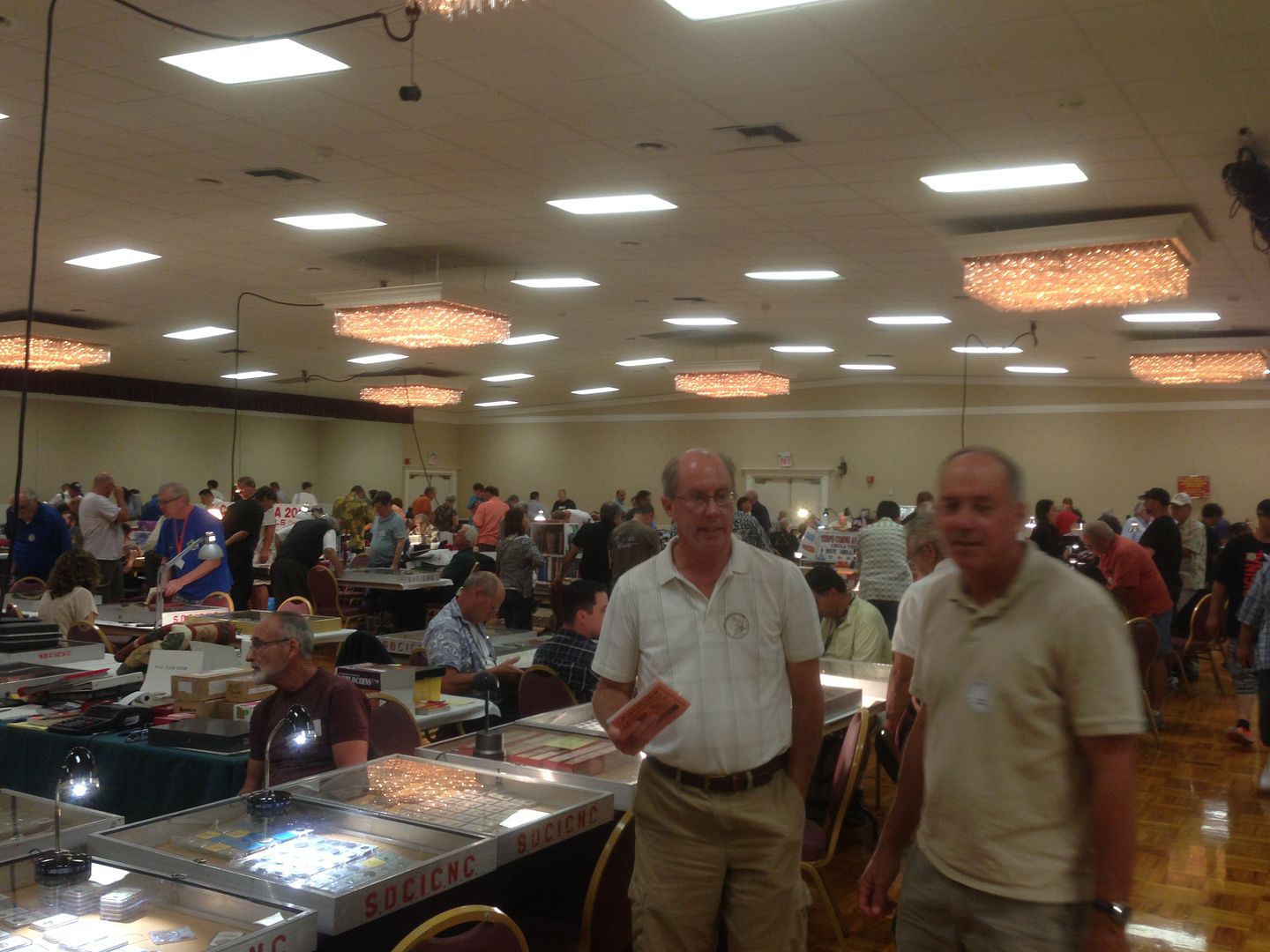 This adorable little numismatist (Brianna) is a penny fan!!!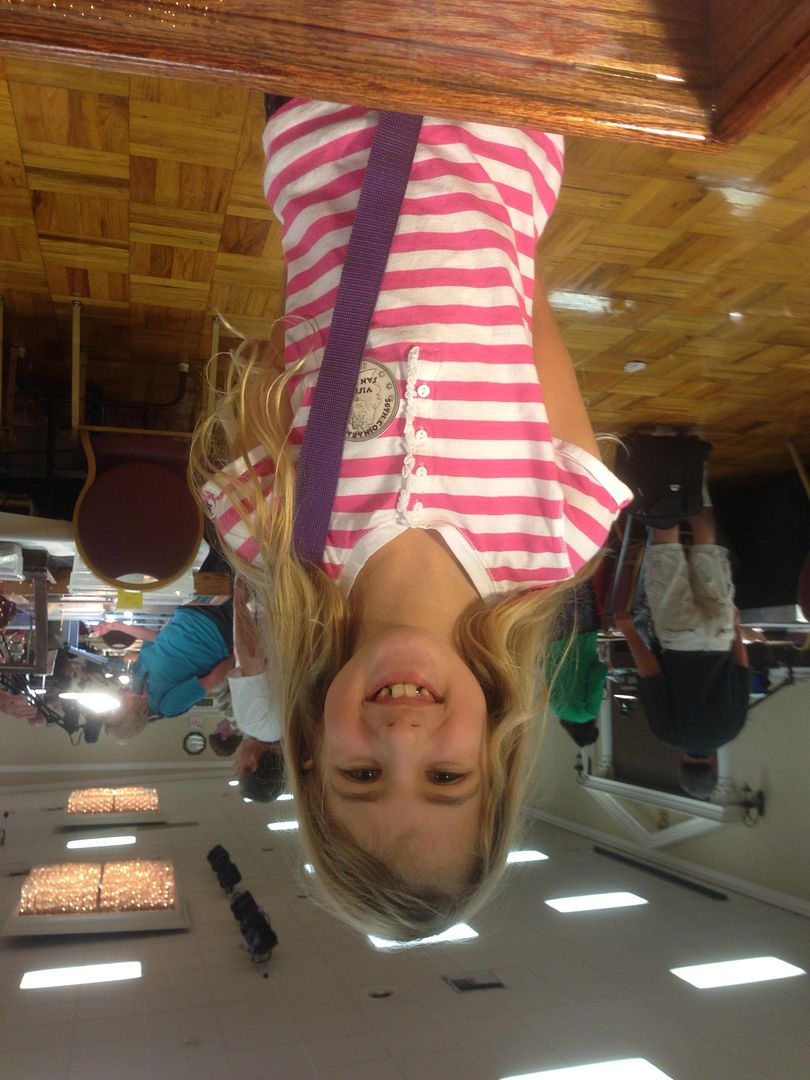 Scouts working on their coin collecting merit badge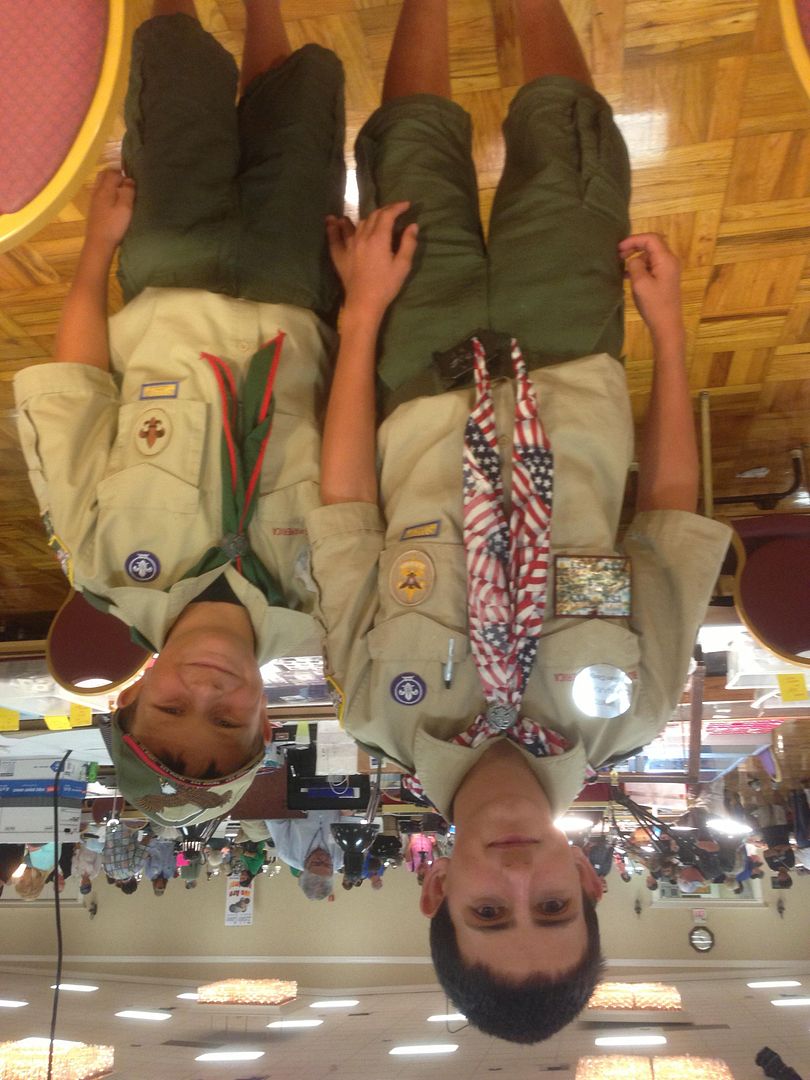 Some of the exhibits (of course, this Flying Eagle and Indian Cent exhibit was my favorite!) (Sorry about the poor quality of the photos, the lighting wasn't very good and it was hard to get a decent angle to take the photos.)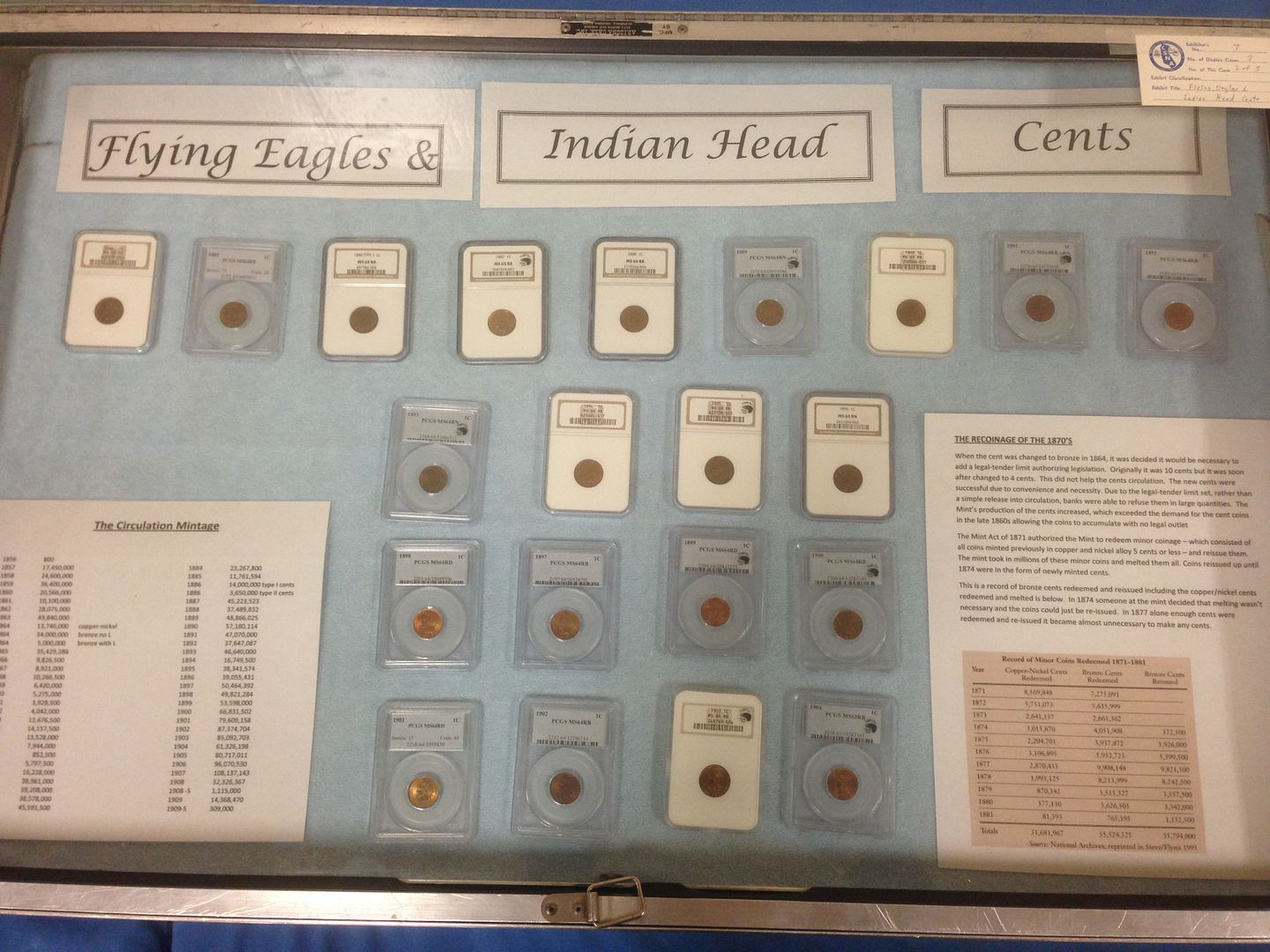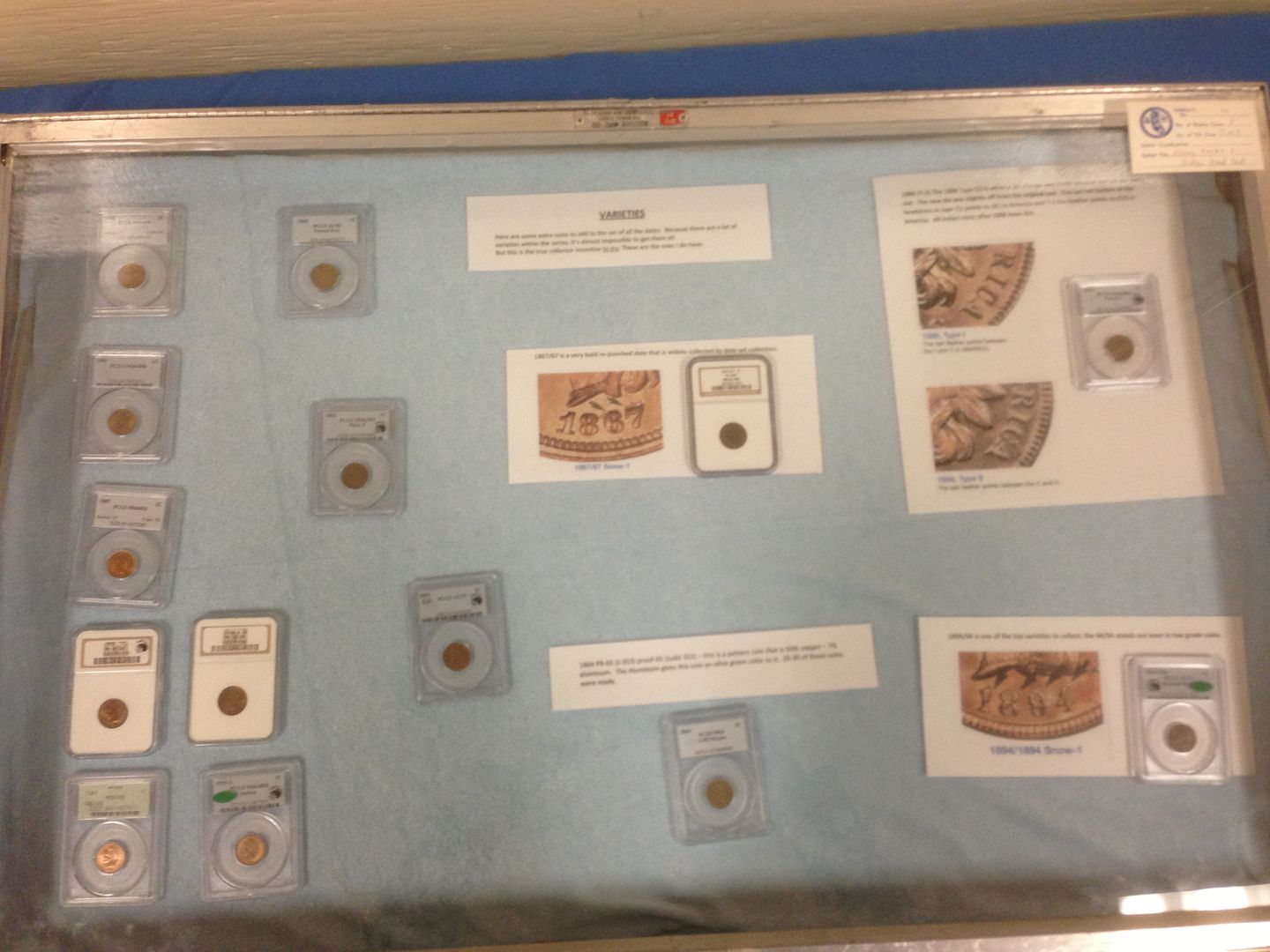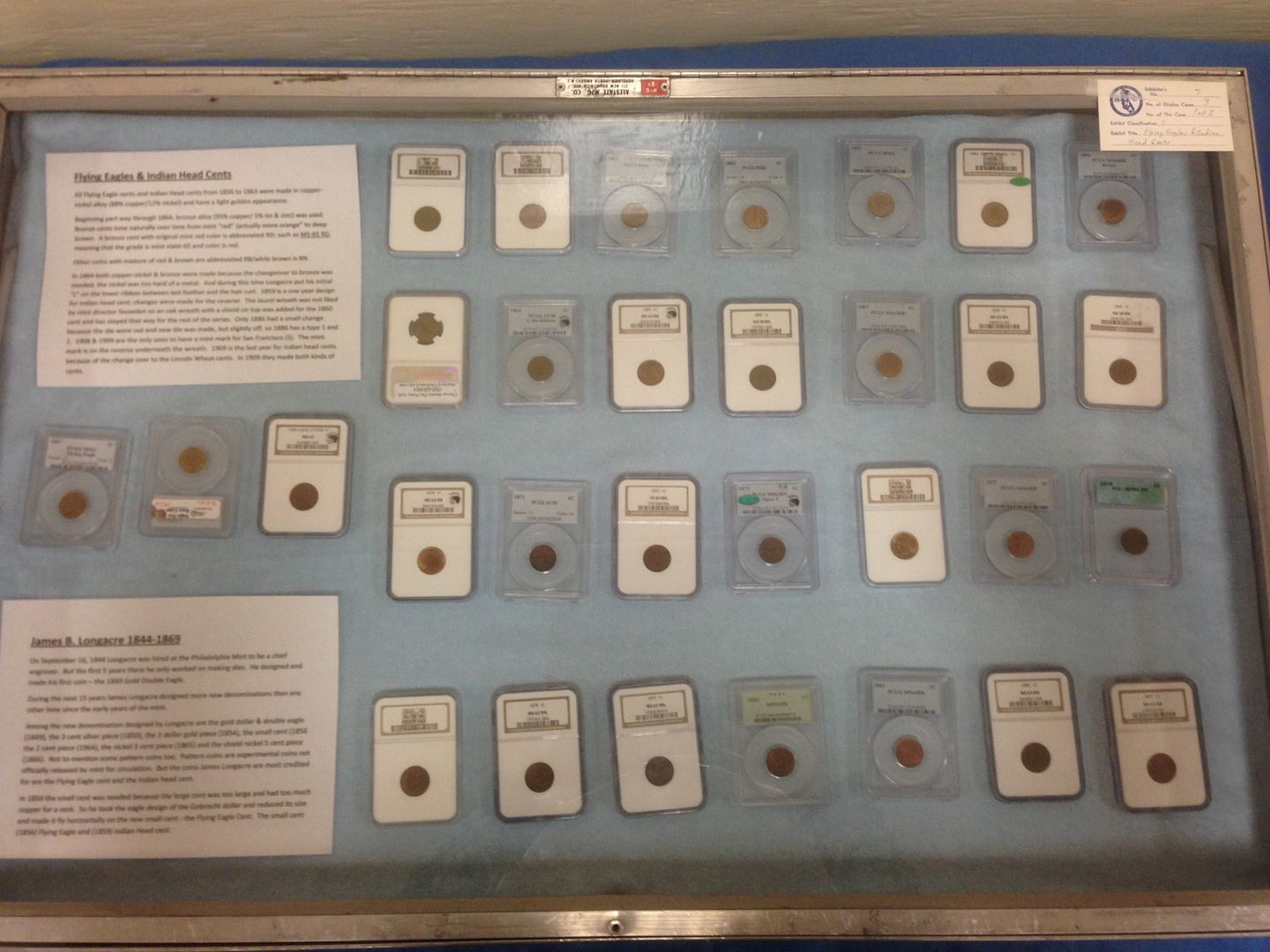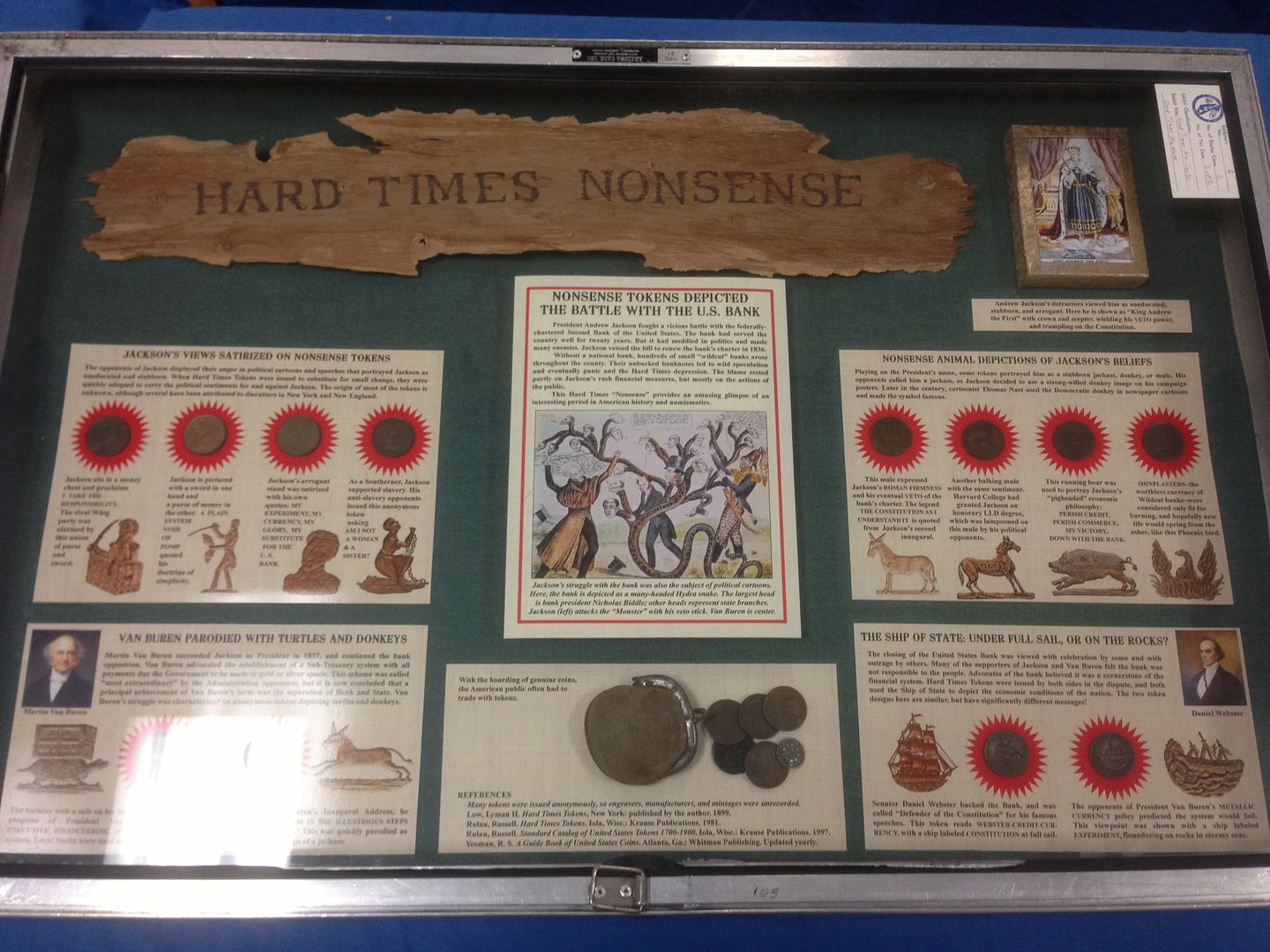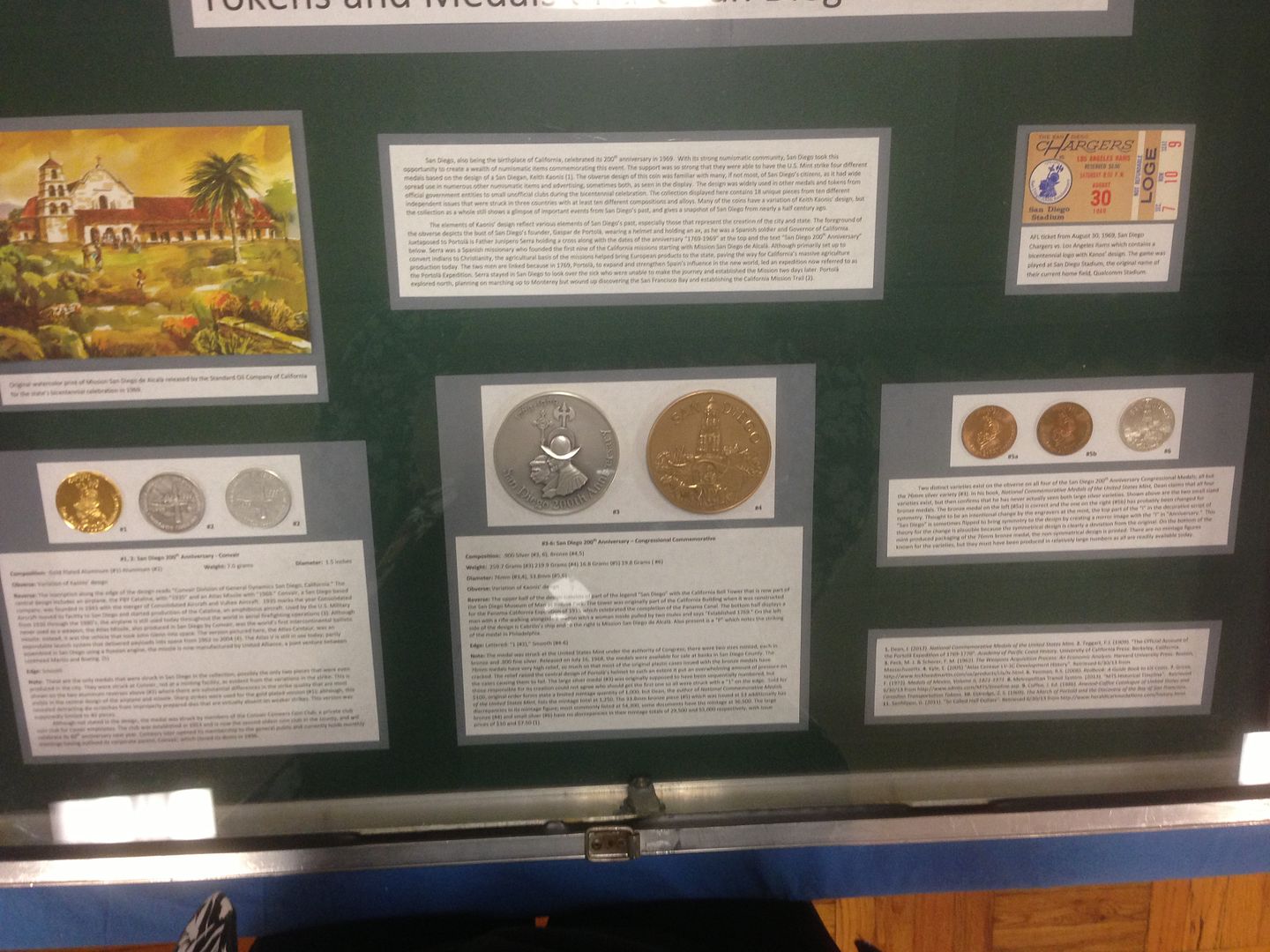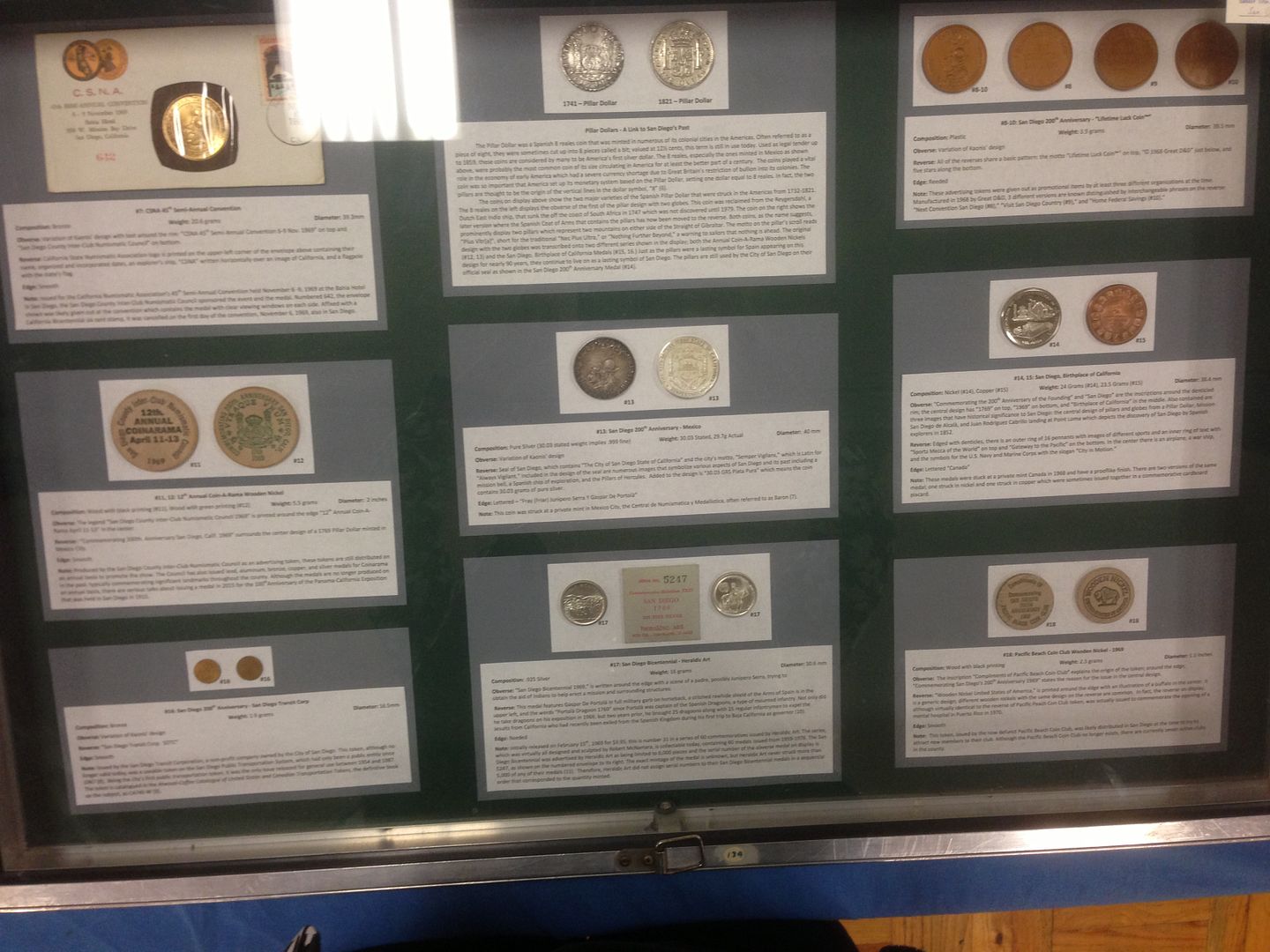 The show was steadily busy throughout the day on Saturday, but by 3pm, it had slowed quite a bit. I bought a few coins, but nothing special. I had several new collectors stop by so I spent quite a bit of time trying to educate them on grading, determining what a cleaned copper coin looks like, value, etc. Retail sales were decent, not blockbuster, but about what I expected for this show. Wholesale dealers said they had a good show.
Lil' ol me!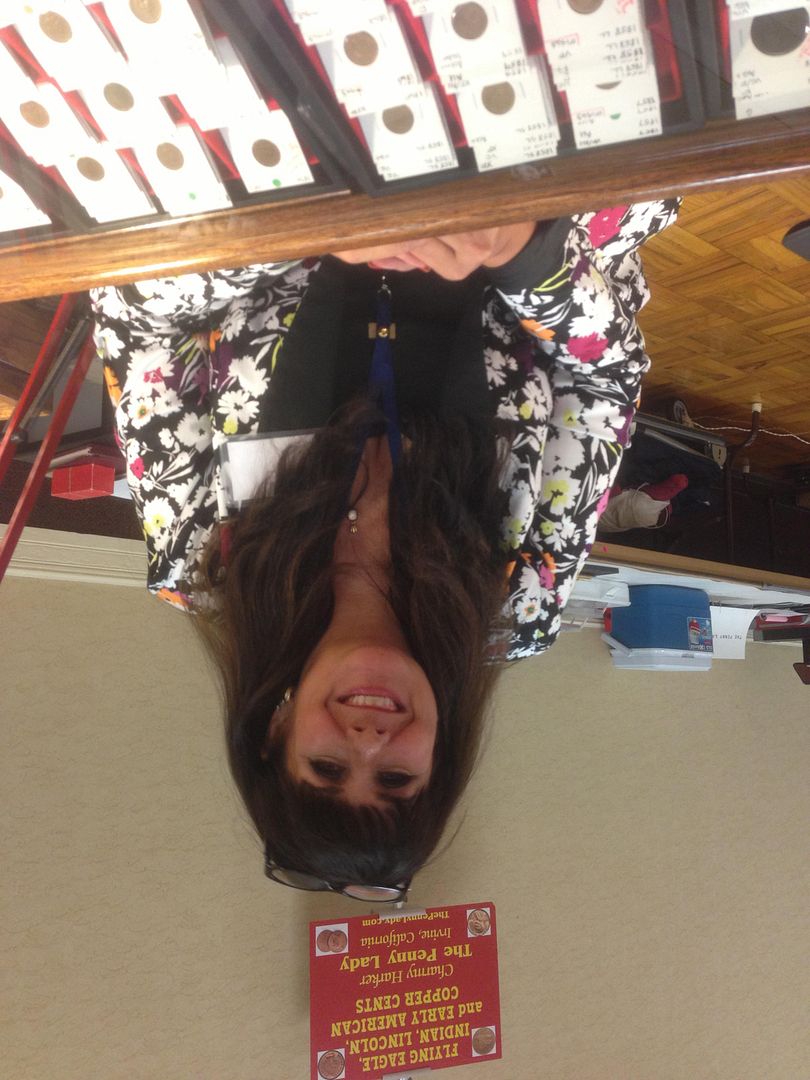 On Saturday night, I had dinner with my dealer buddies Larry and Shelley at the King Fish restaurant just across the freeway from the show. This is the same chain that I had dinner at in Long Beach.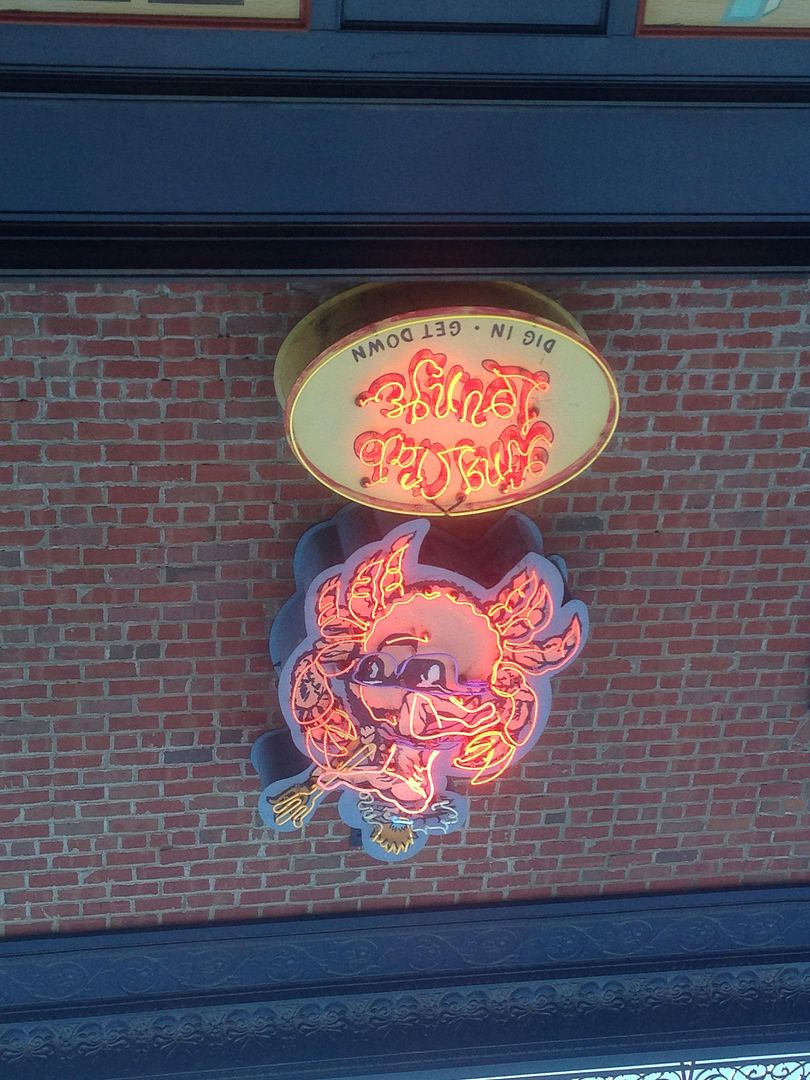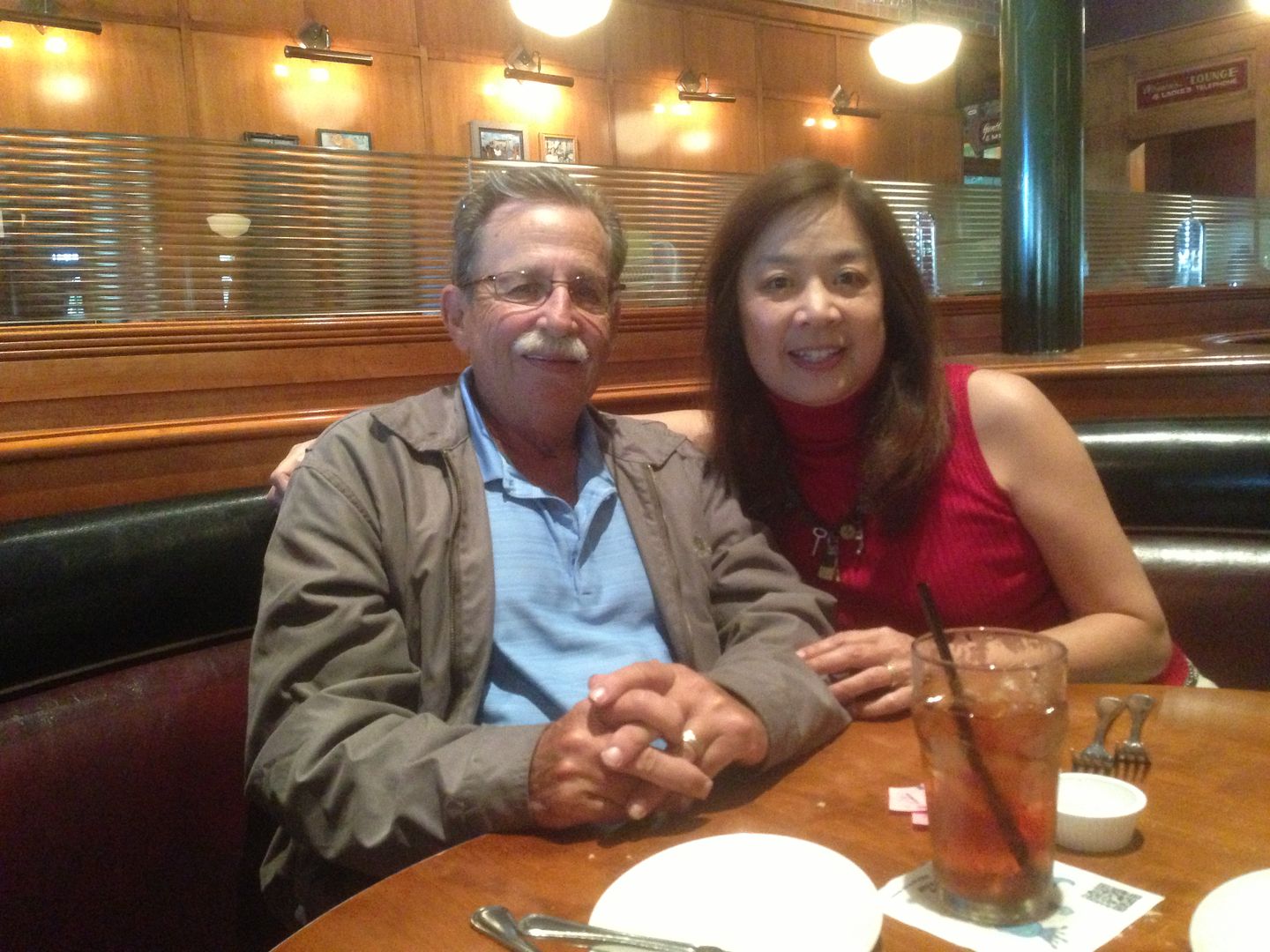 I'm not a seafood fan, but I definitely enjoyed their very yummy halibut!
After dinner, I just went back to the hotel and watched a couple movies. My hubby had headed home earlier in the day.
Sunday was pretty slow – again as expected. I did have a couple sales, but soon it was time to pack up and head home. We had tickets to see the Go Go's at the Pacific Amphitheater (at the OC Fair) that evening so I wanted to get home, unpack, and get ready for the concert.
Again, I hope you don't mind, but I thought I'd end my report with a few photos from the fair and Go Go's concert!
It is definitely hard to eat healthy at a fair! This was the hugest hot dog and corn dog I'd ever seen. Due to my diet, all I had was a few bites of just the hot dog. My hubby had most the corn dog, and the part of the hot dog – even he couldn't eat all of it!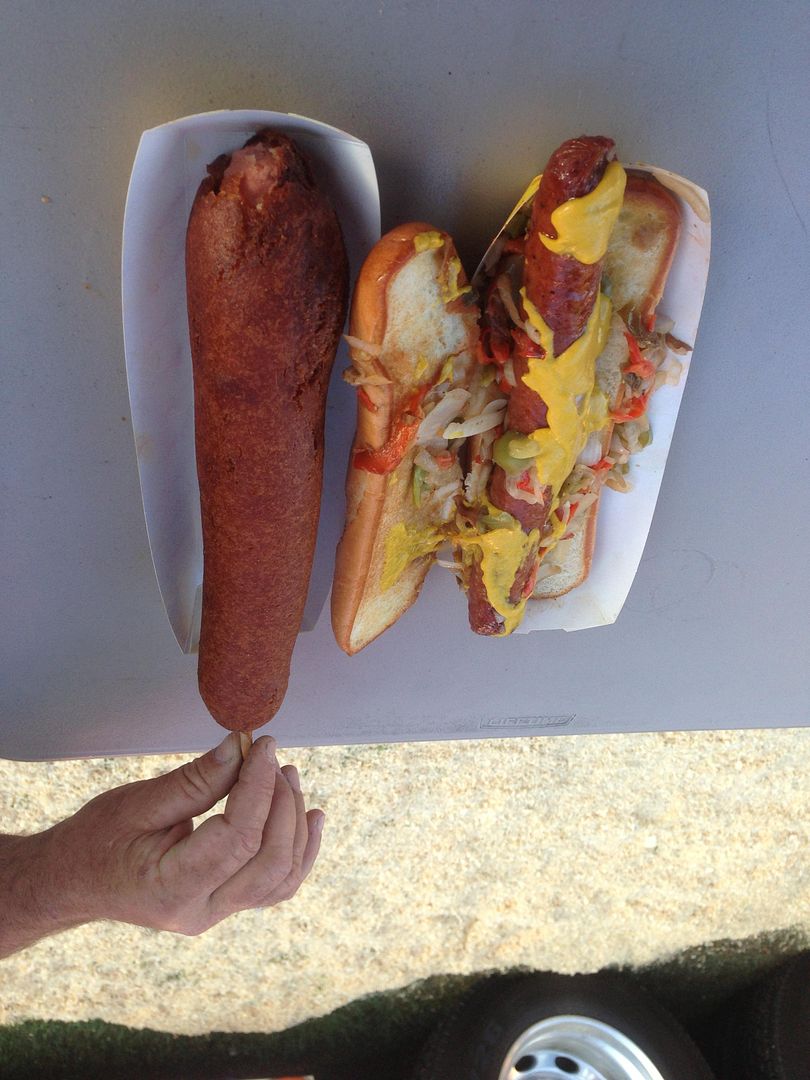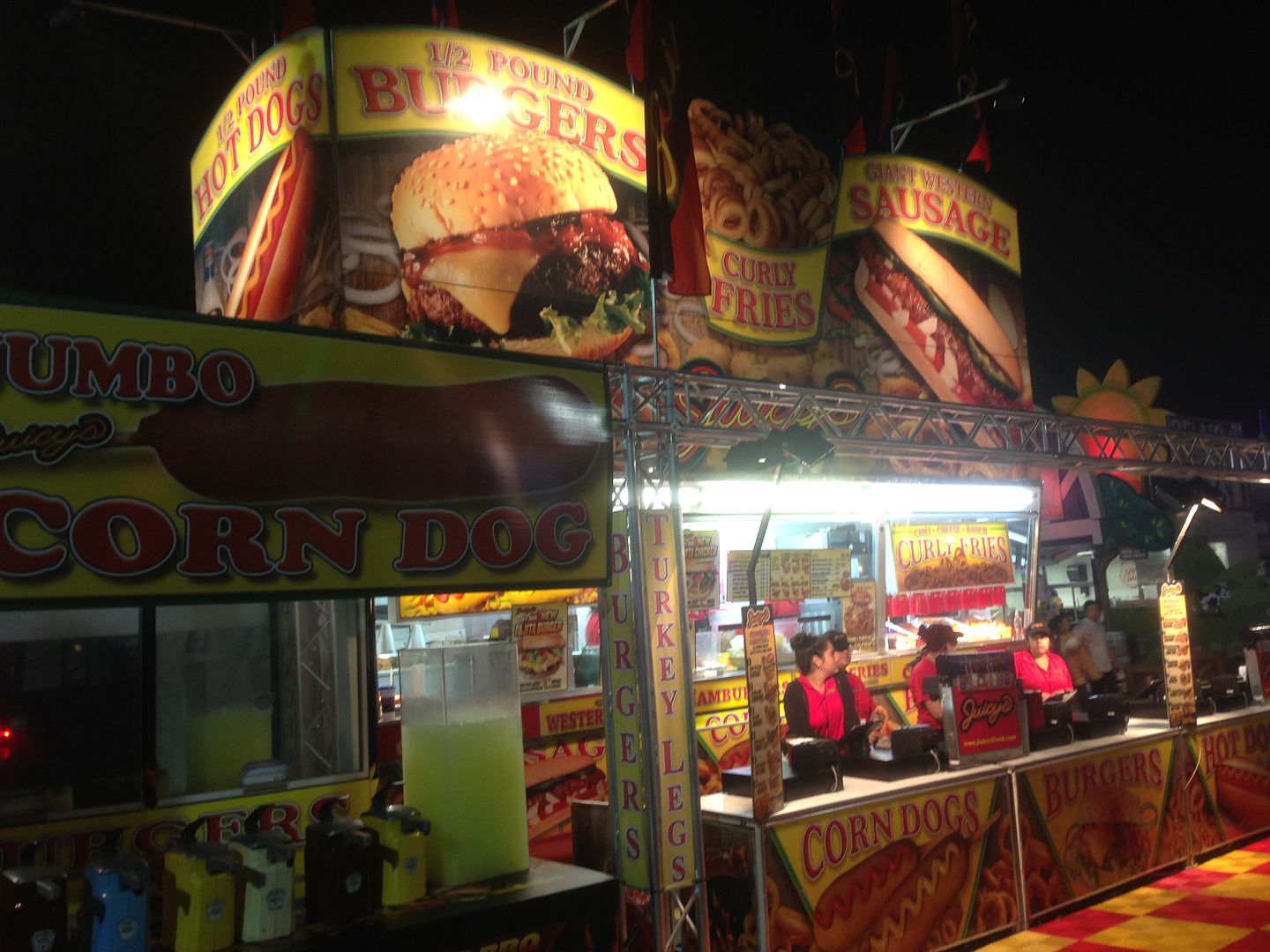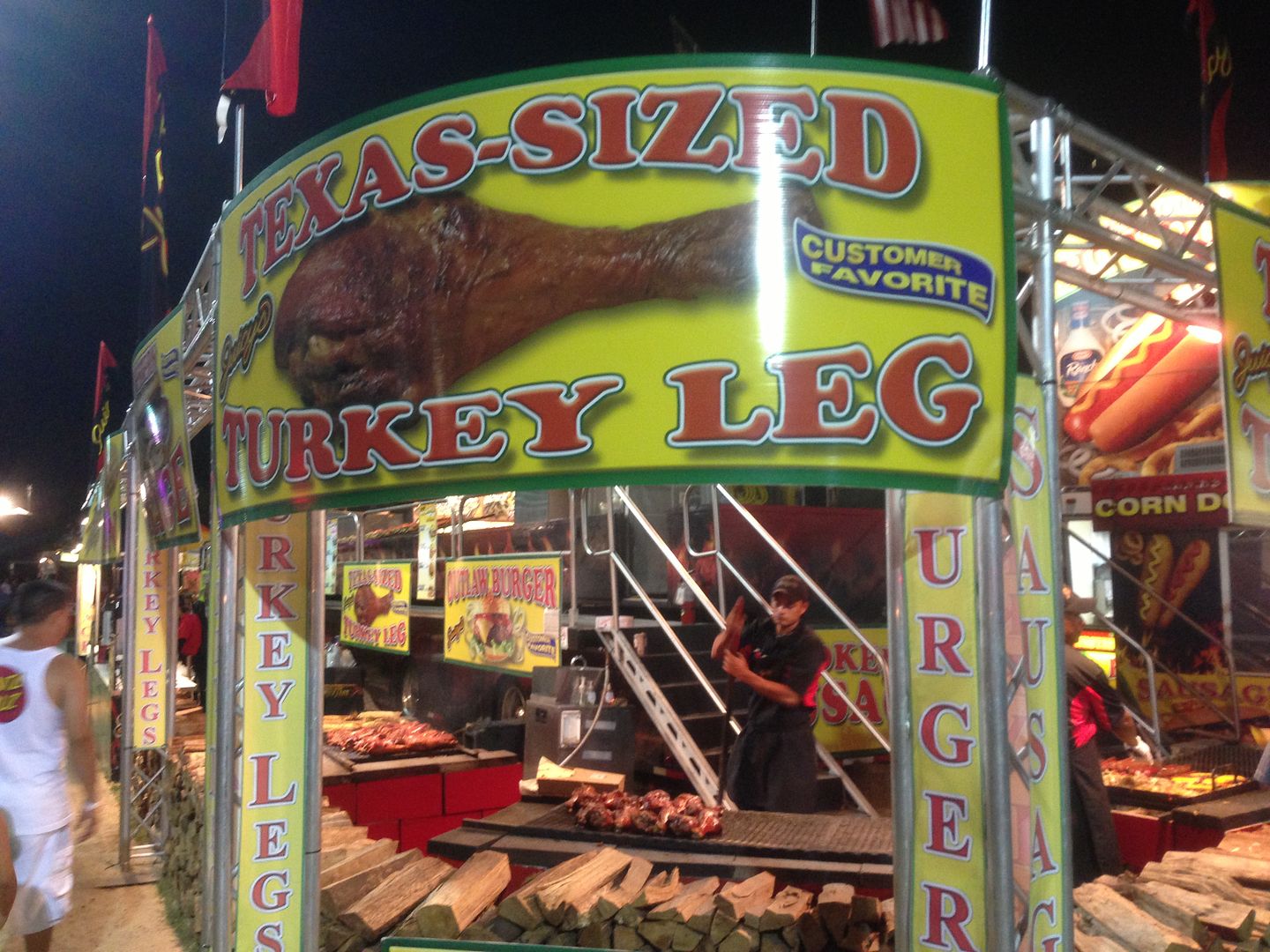 Typical fair site - huge pumpkin!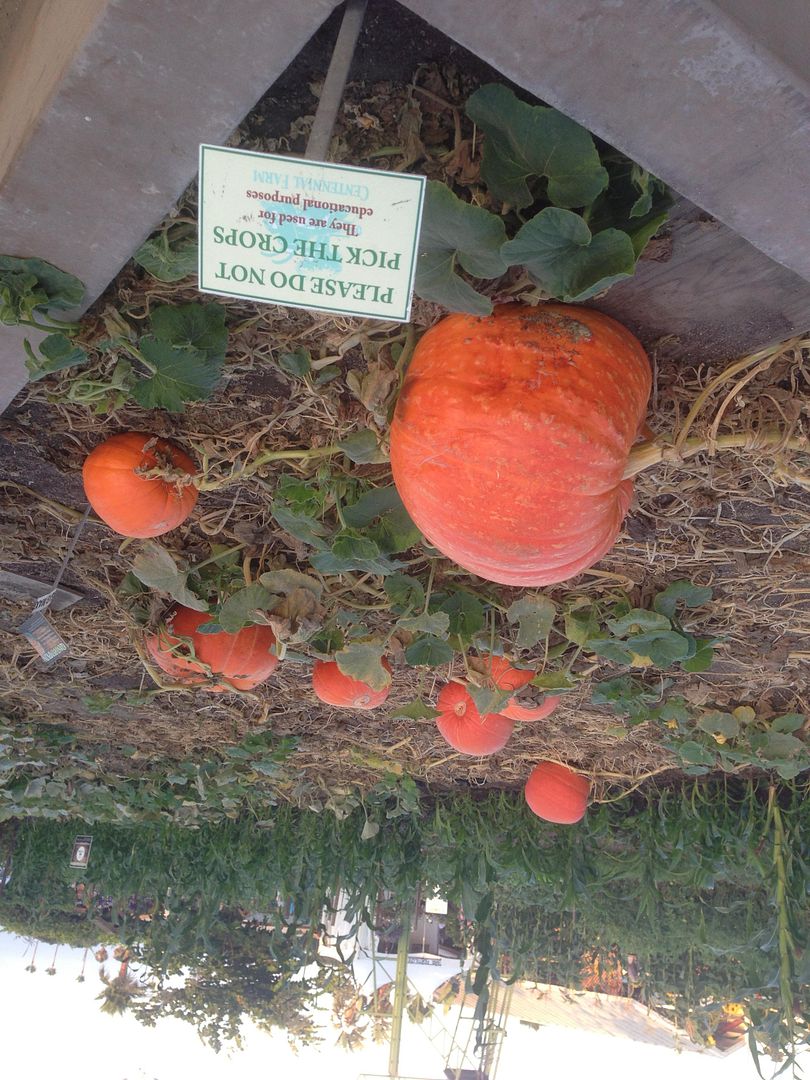 We're waiting for the Go Go's to take the stage (didn't notice the funky girl making the face in the back ground until later!)
The Go Go's! – Belinda Carlyle still has it!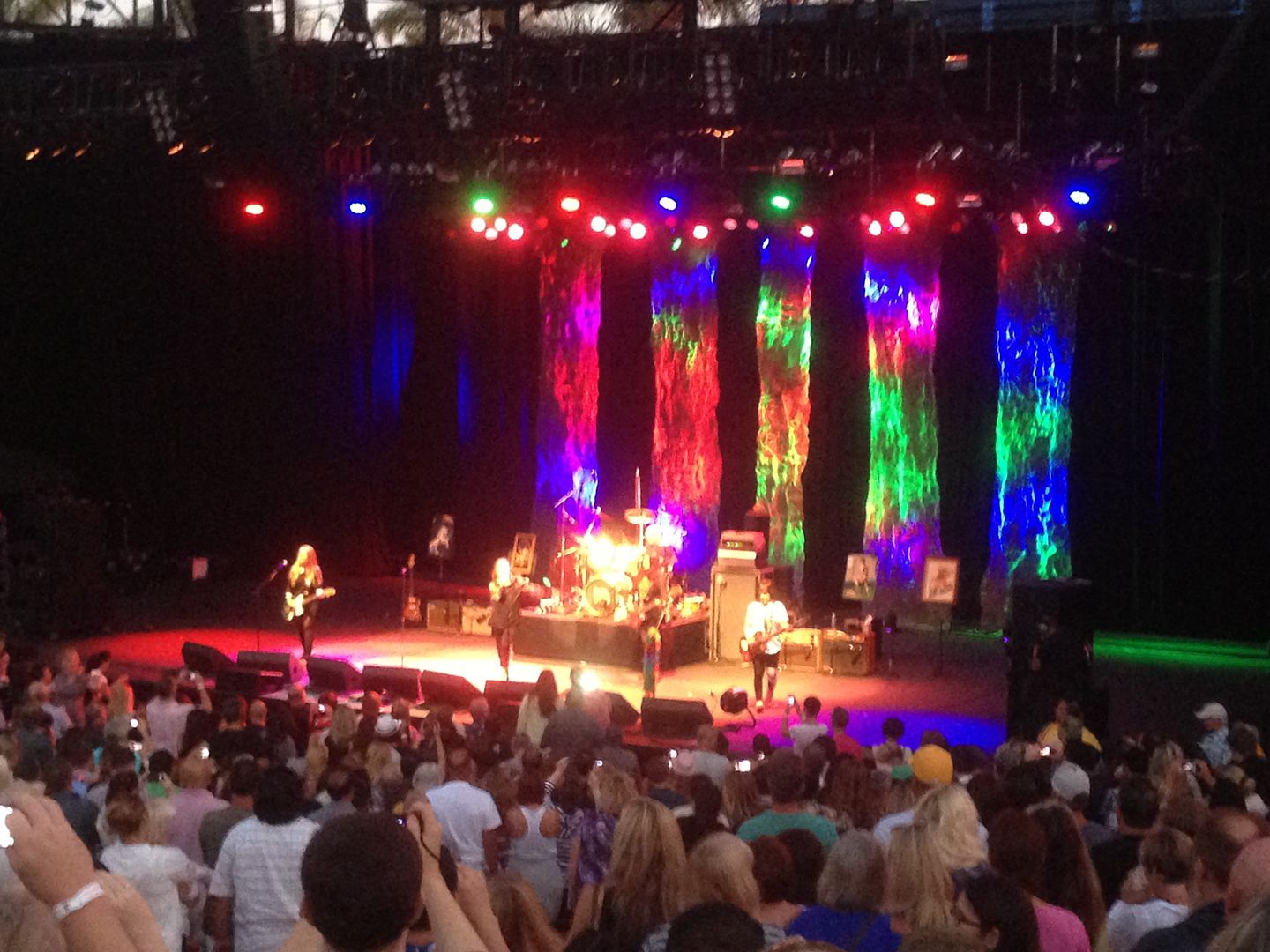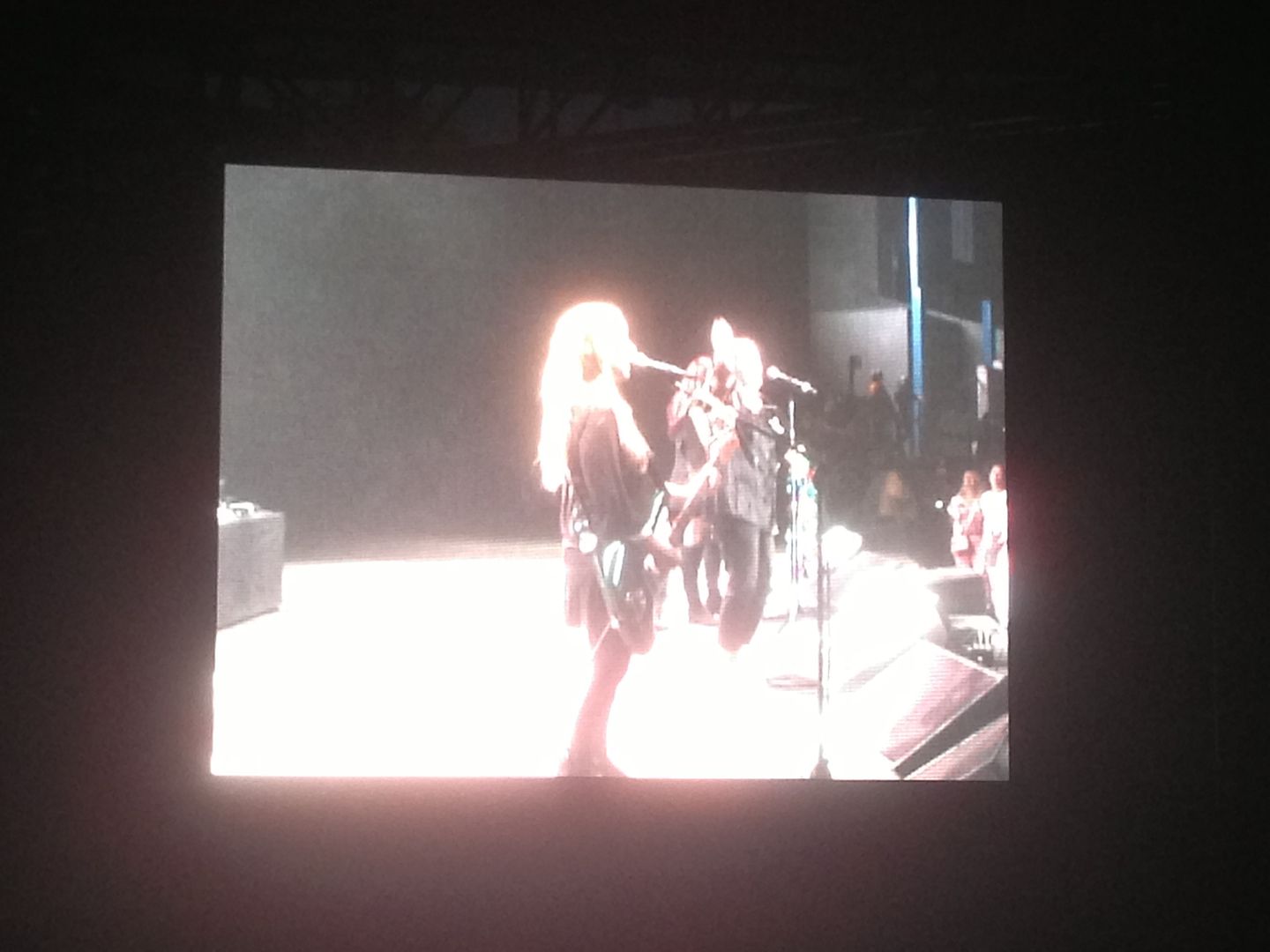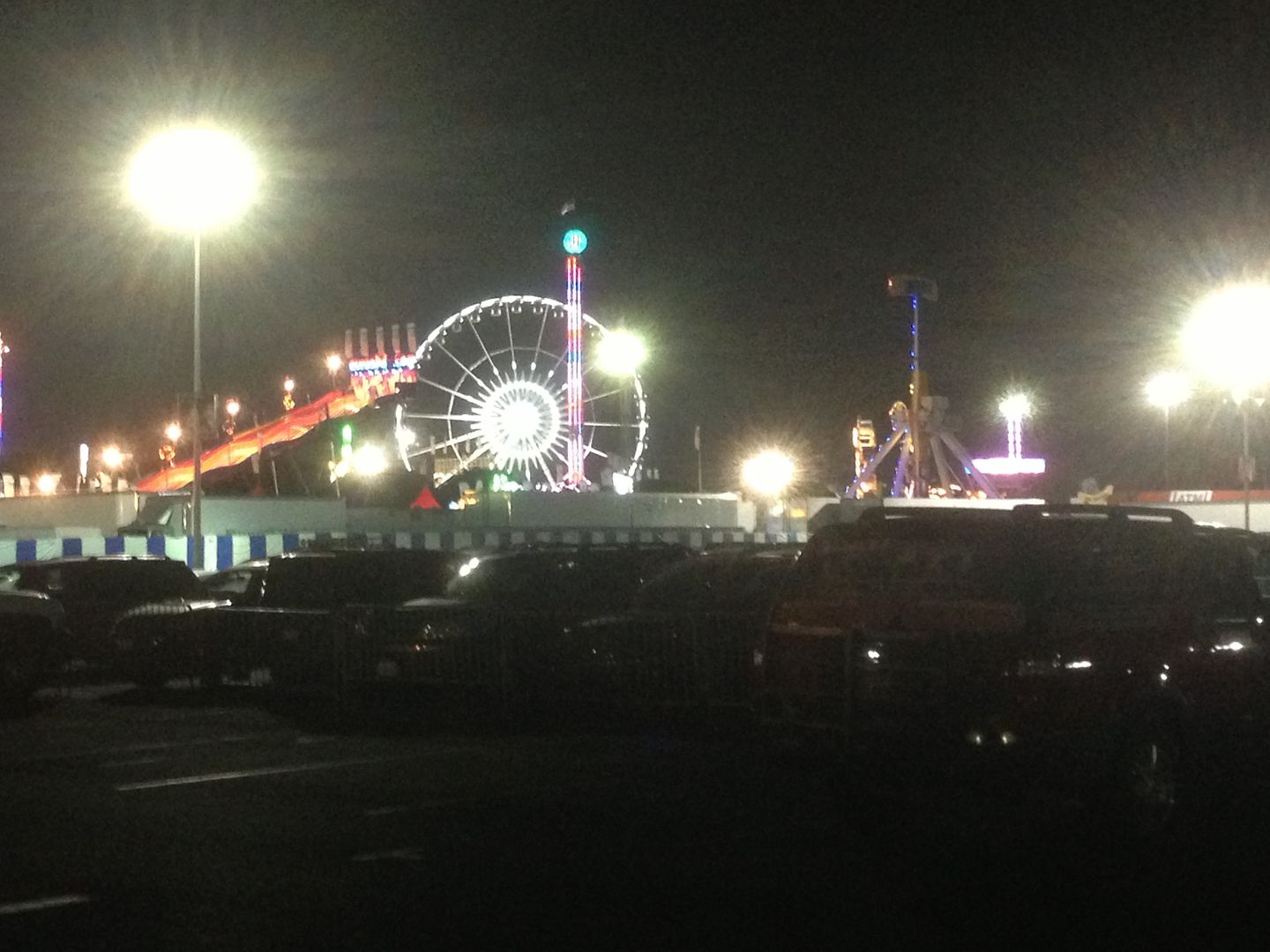 That's it! Next up – the Ontario Show which starts tomorrow!!! Then it's a week in one of my most favorite camping places – Shaver Lake – with all of my family and many of my hubby' Edison friends. Can't wait!!!
Charmy Harker - The Penny Lady®
President of Women in Numismatics
ThePennyLady.com