Home
›
U.S. Coin Forum
Charmy's June 2013 LONG BEACH SHOW REPORT w/lots of Pics - ADDED 1924-S PHOTO!!!!

ThePennyLady
Posts: 4,084
✭✭✭✭✭
I'm always excited when the Long Beach show comes around since I get to see all my California customers and friends, not to mention it's basically in my backyard and I can go home each night! The Long Beach Convention Center is one of the prettiest convention centers I've seen, and it's right across from the beach with lots of great restaurants within walking distance. However, in June, we often have what we call "June Gloom" each morning so it's pretty foggy in the morning but it burns off right after noon and then the sun shines bright and warm!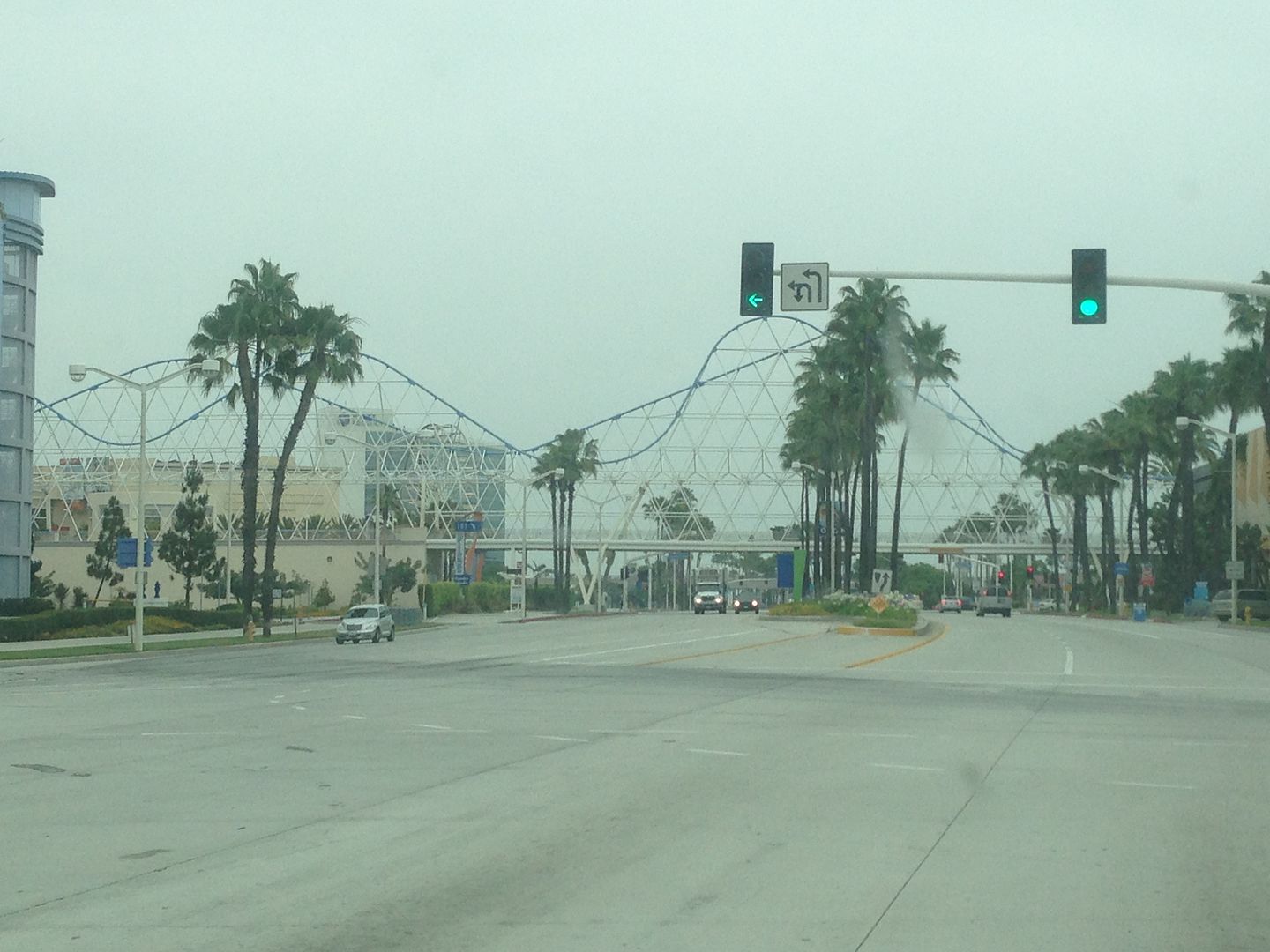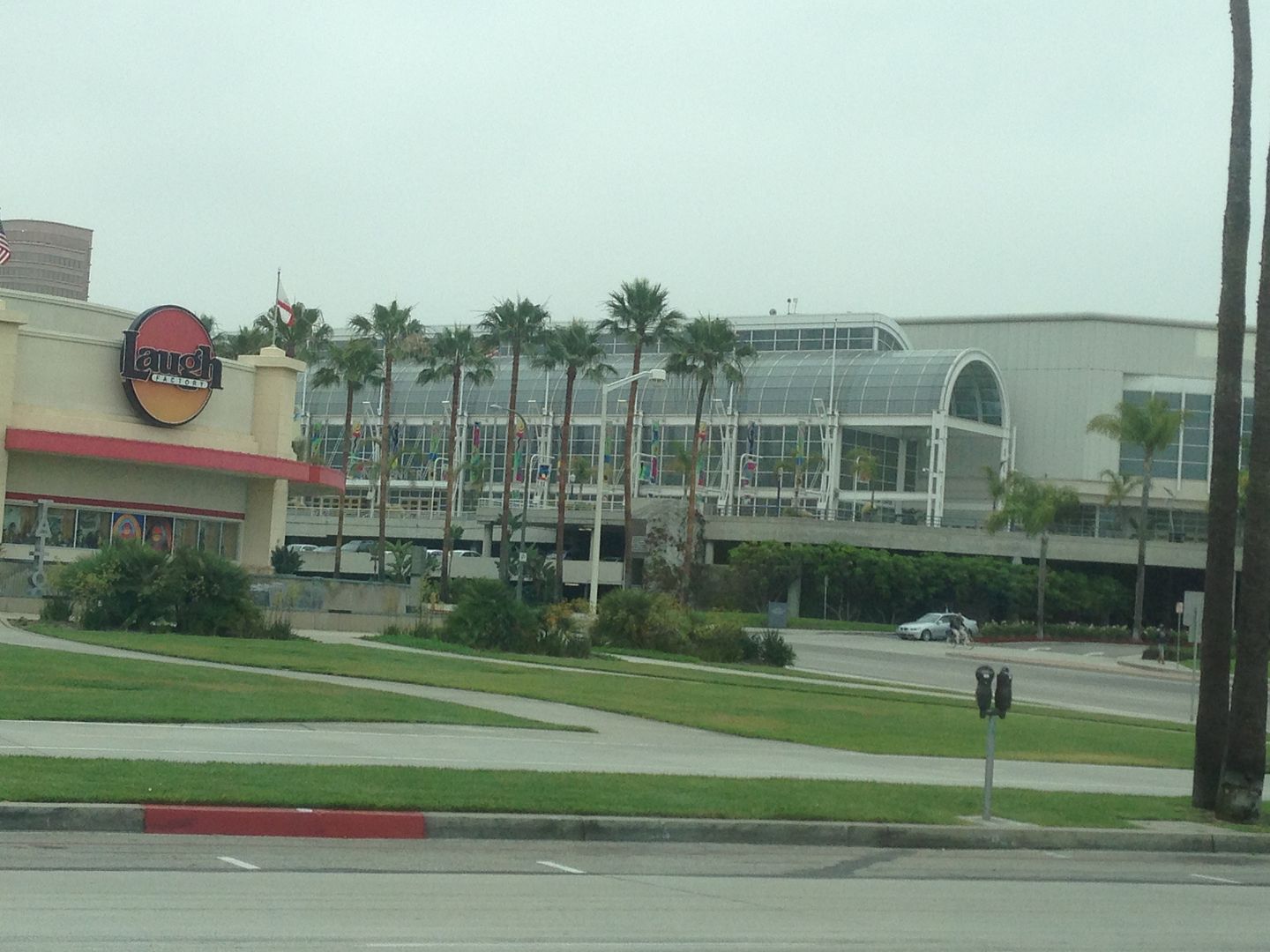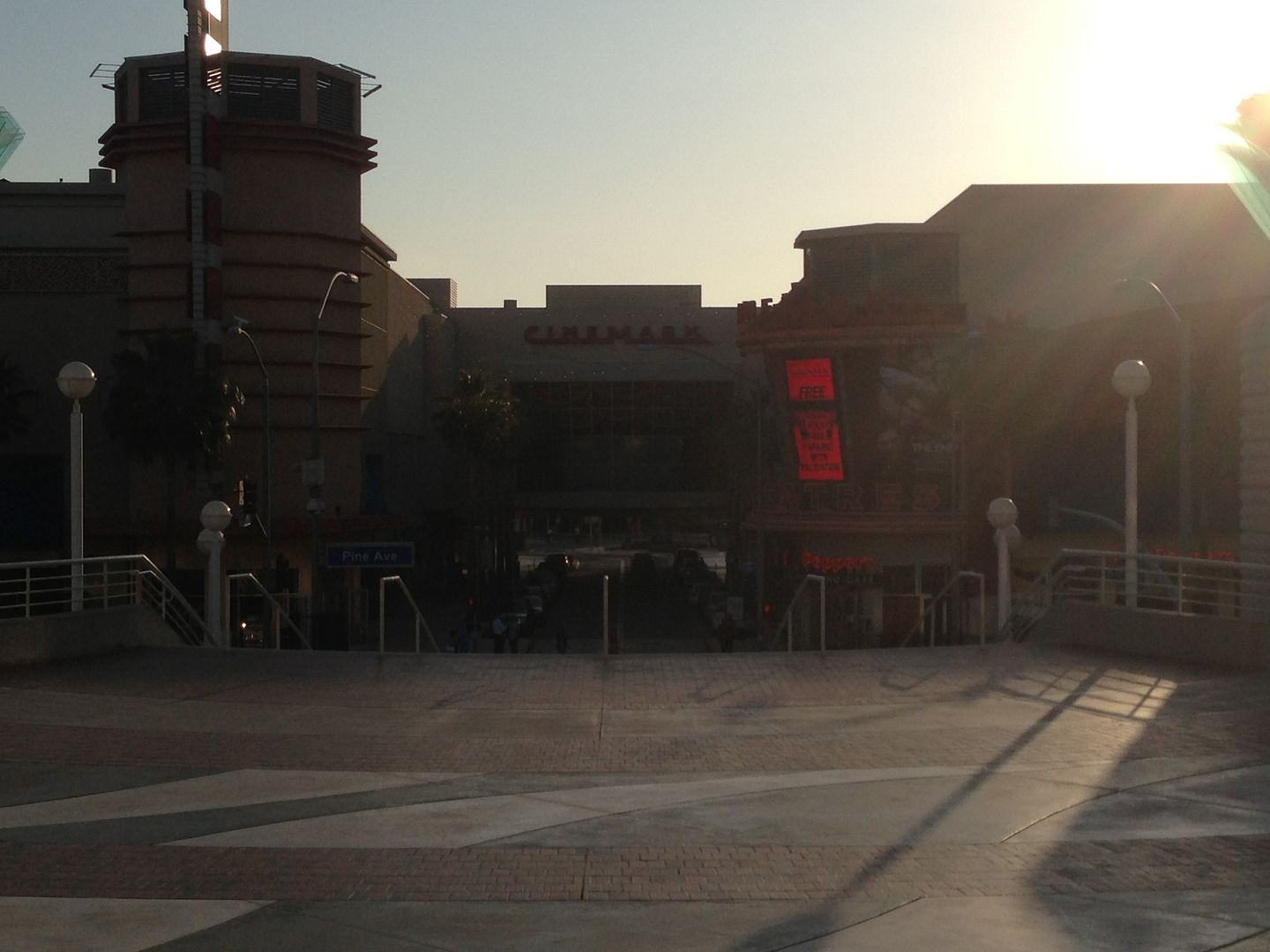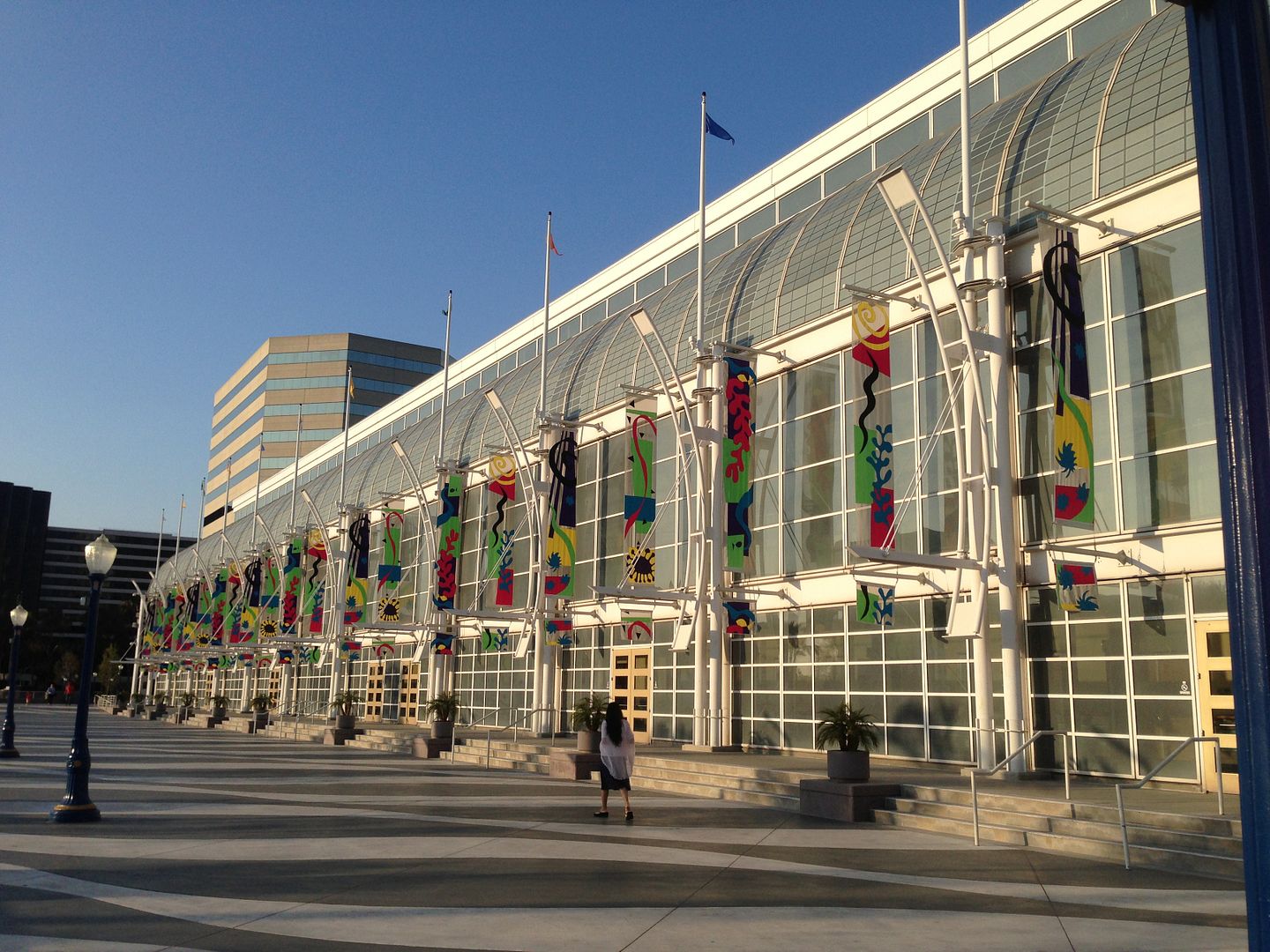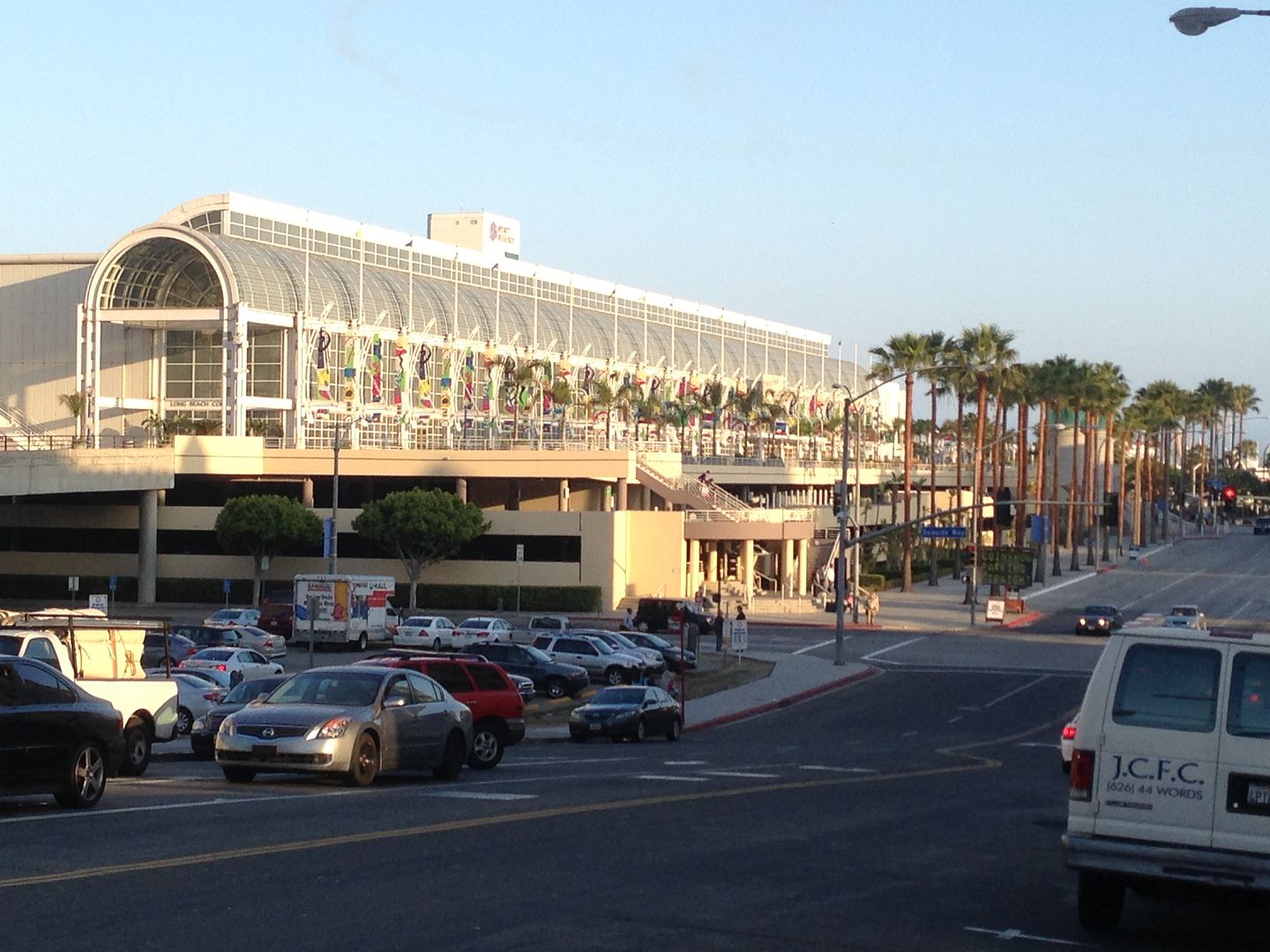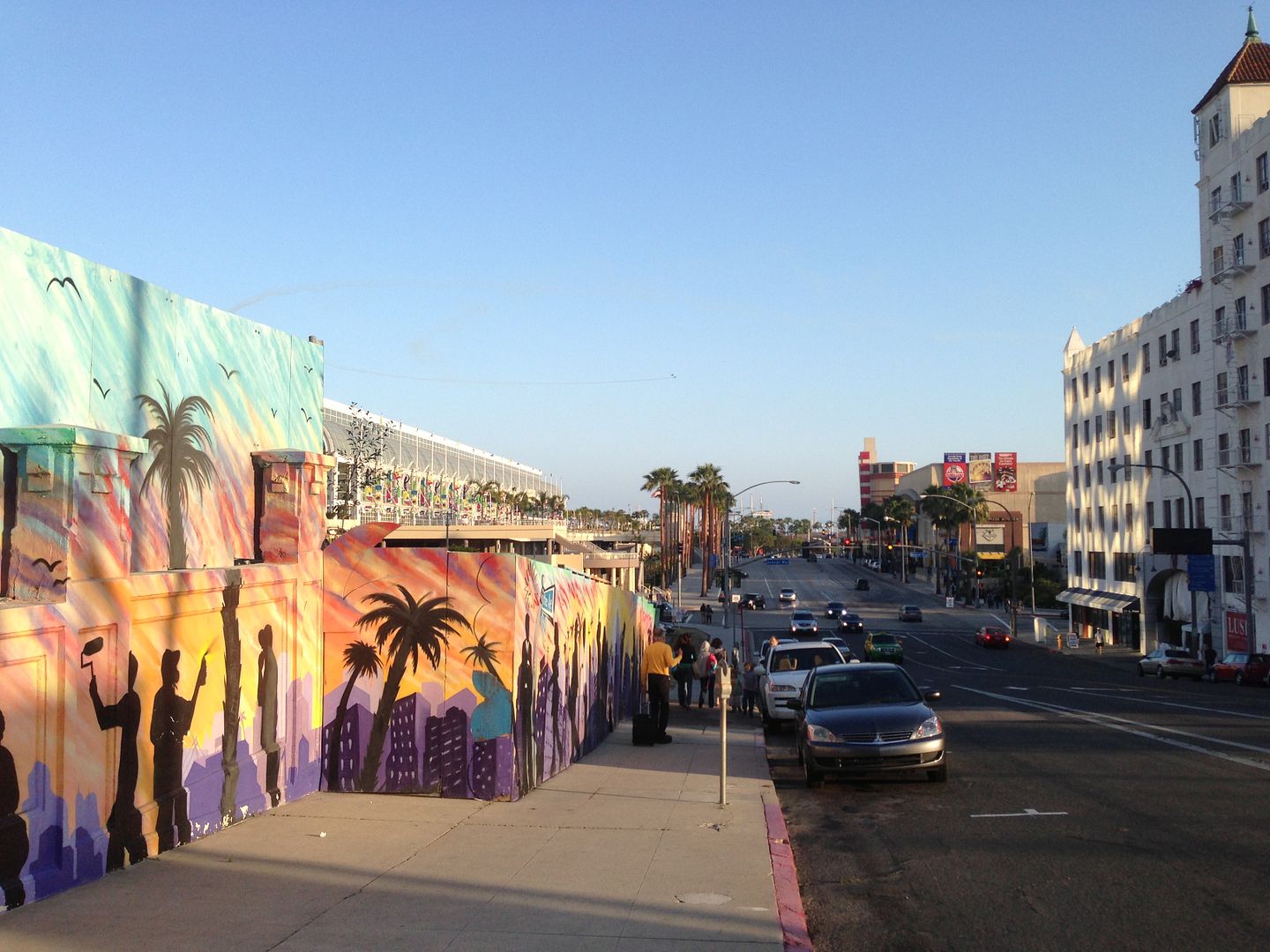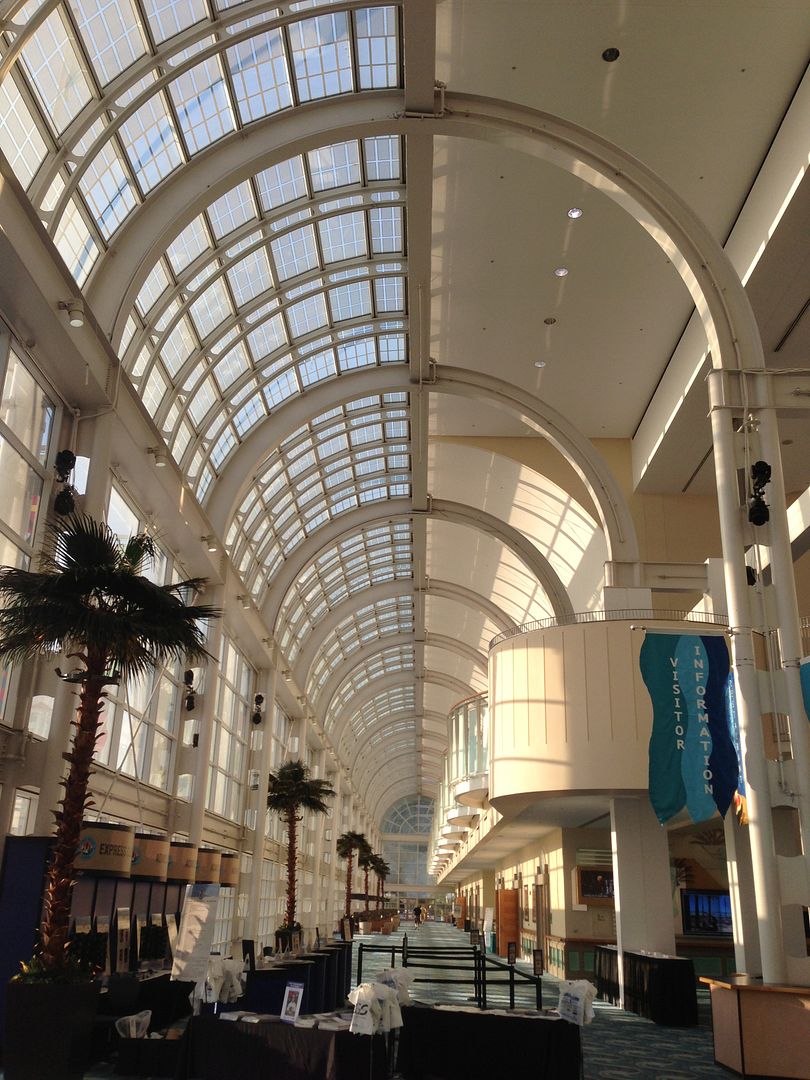 So I went to set up a little early since this year they were requiring everyone to get new dealer badges. This is the bourse about an hour before the dealers were let in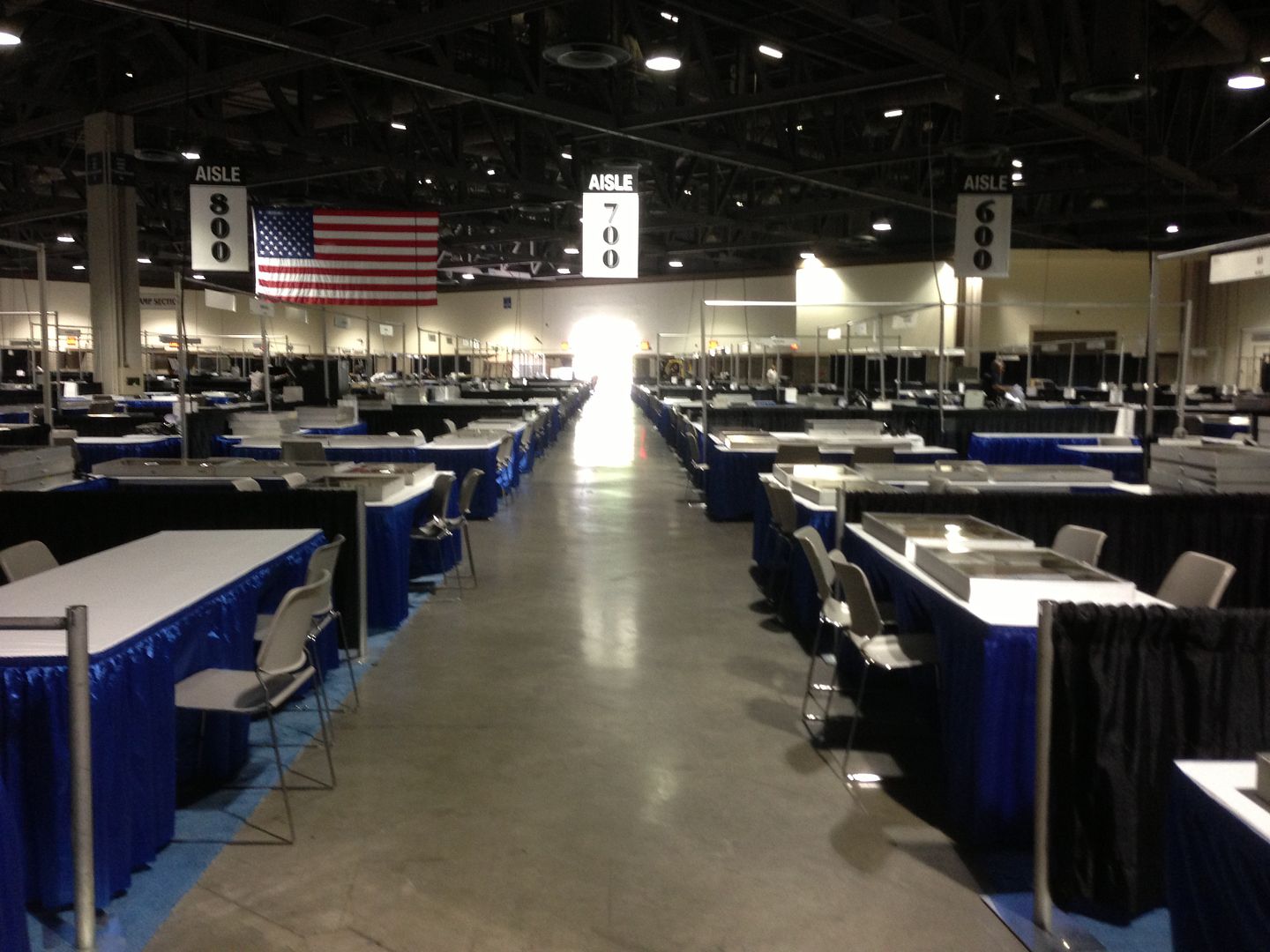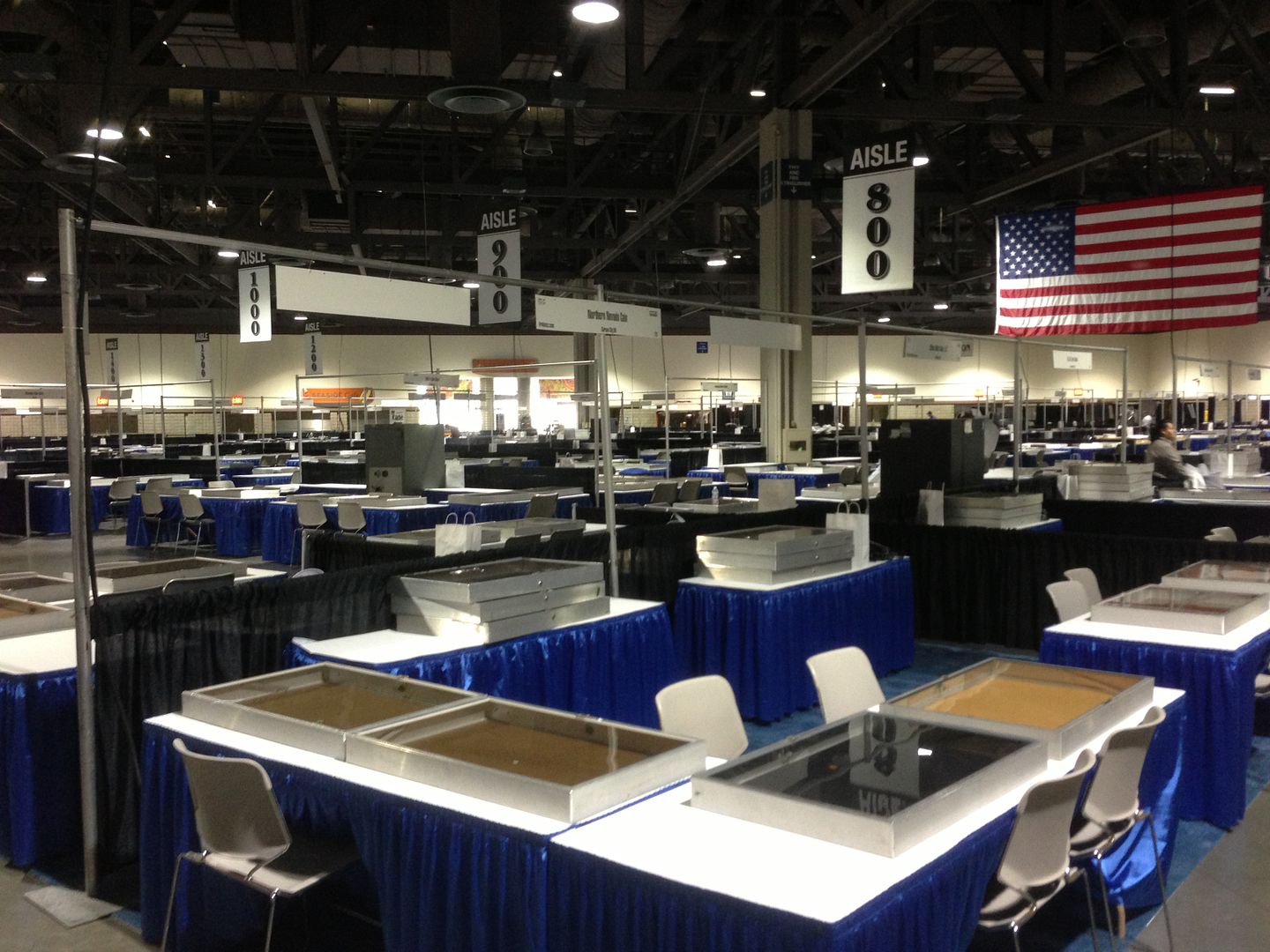 And here's me with my cart which contains everything but the kitchen sink!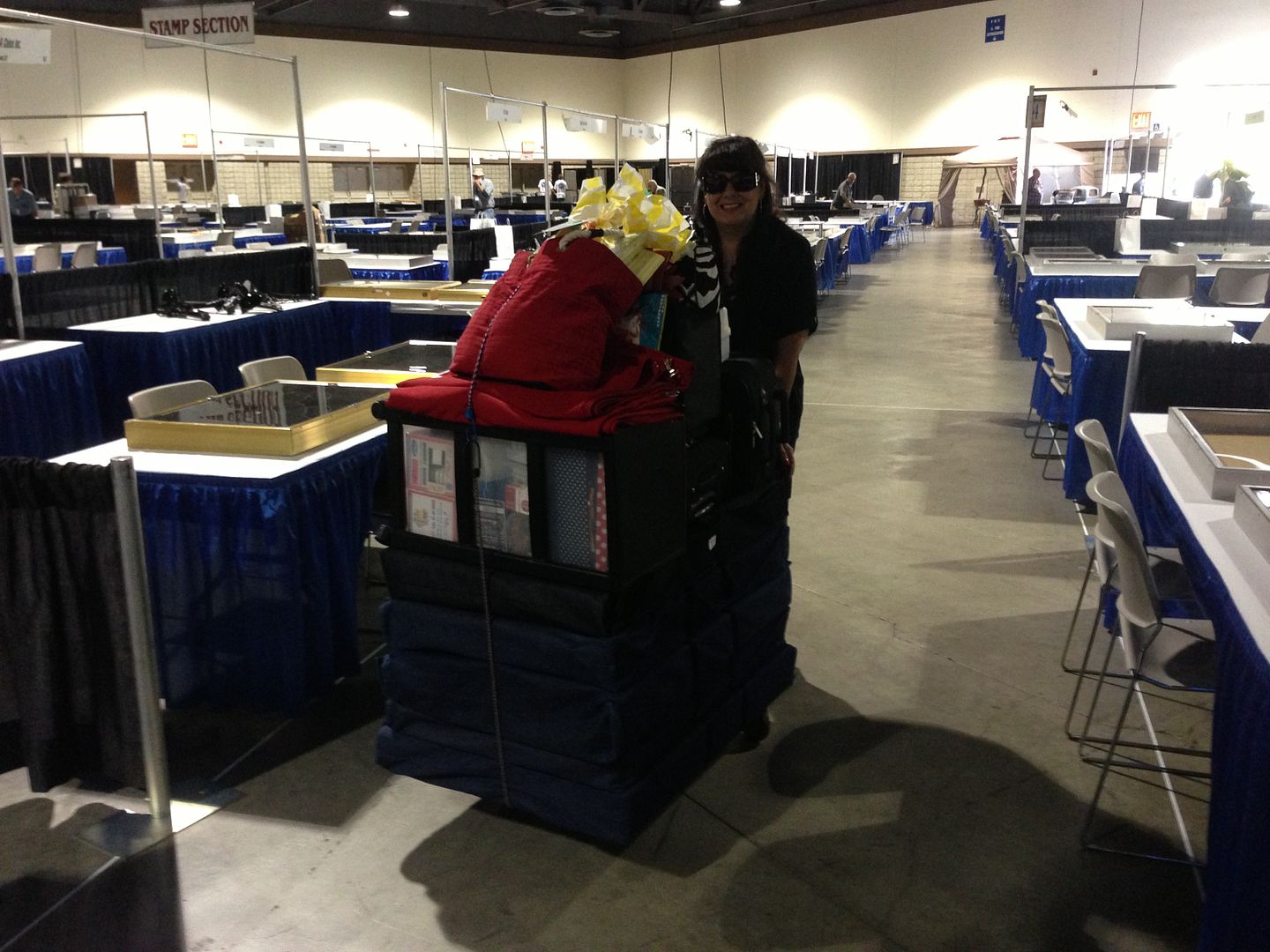 My table is right under the huge beautiful flag
These are the lovely young ladies at the Expos Unlimited registration table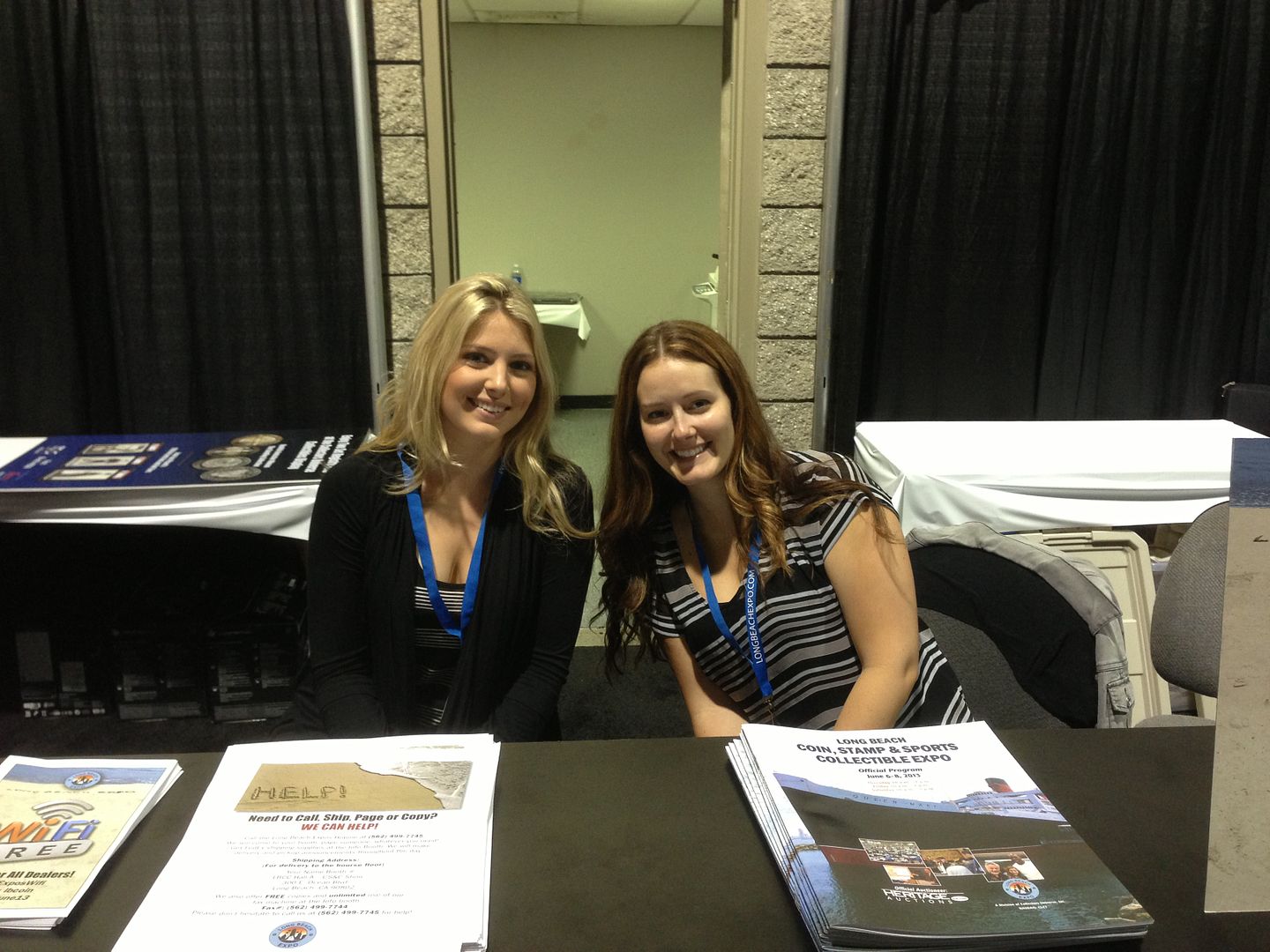 These are the PCGS folks working hard to set up their booth
This is the newly revamped show program
The sports celebrities that will be signing autographs on Saturday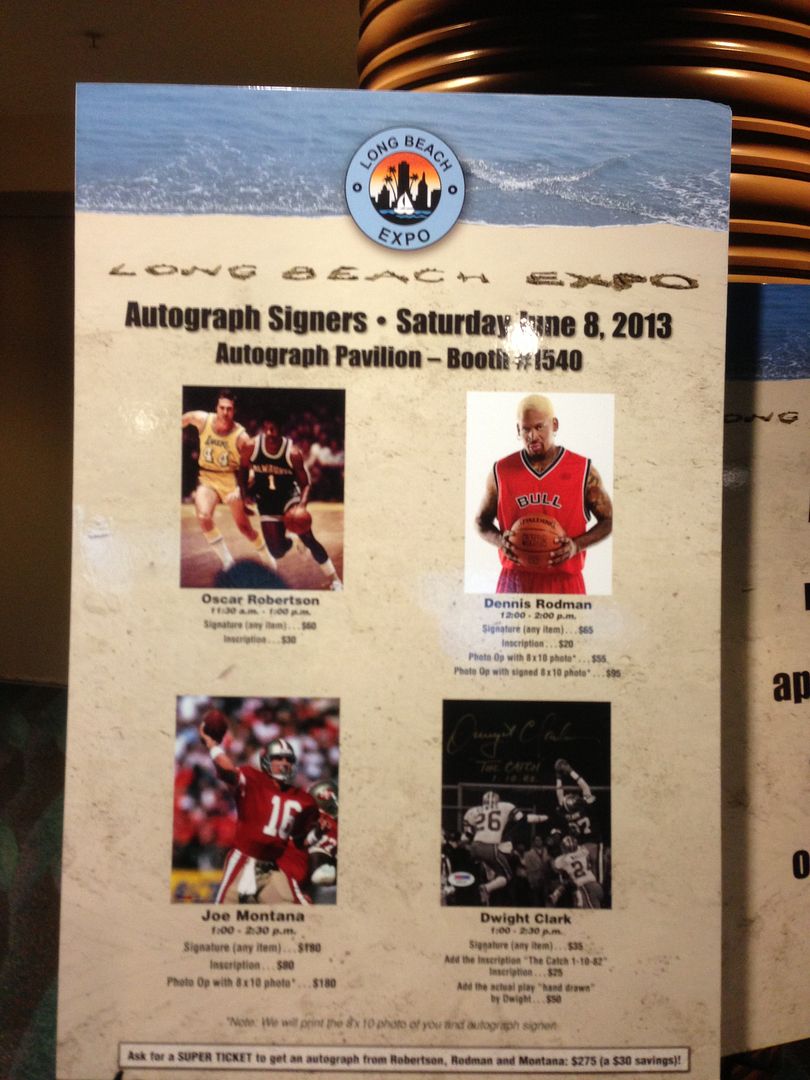 Dealer to dealer business is underway!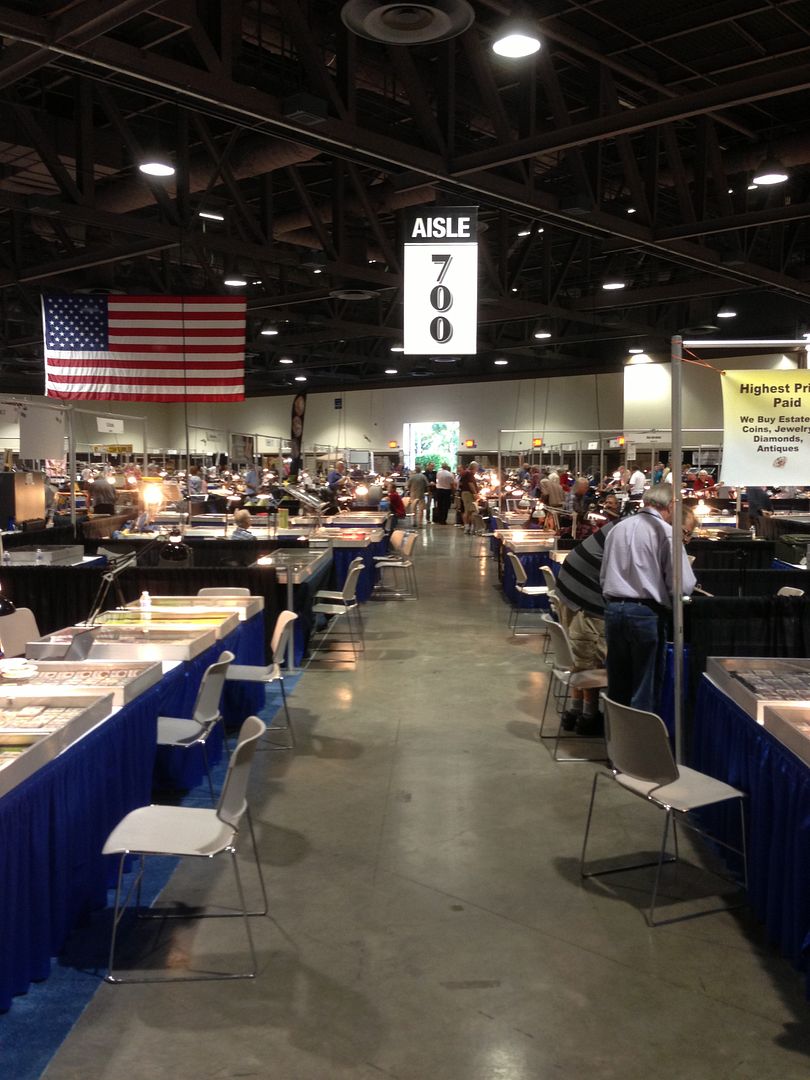 Towards the end of set up day each show, Collector's Universe treats all the dealers to beer and taquitos and the dealers love it!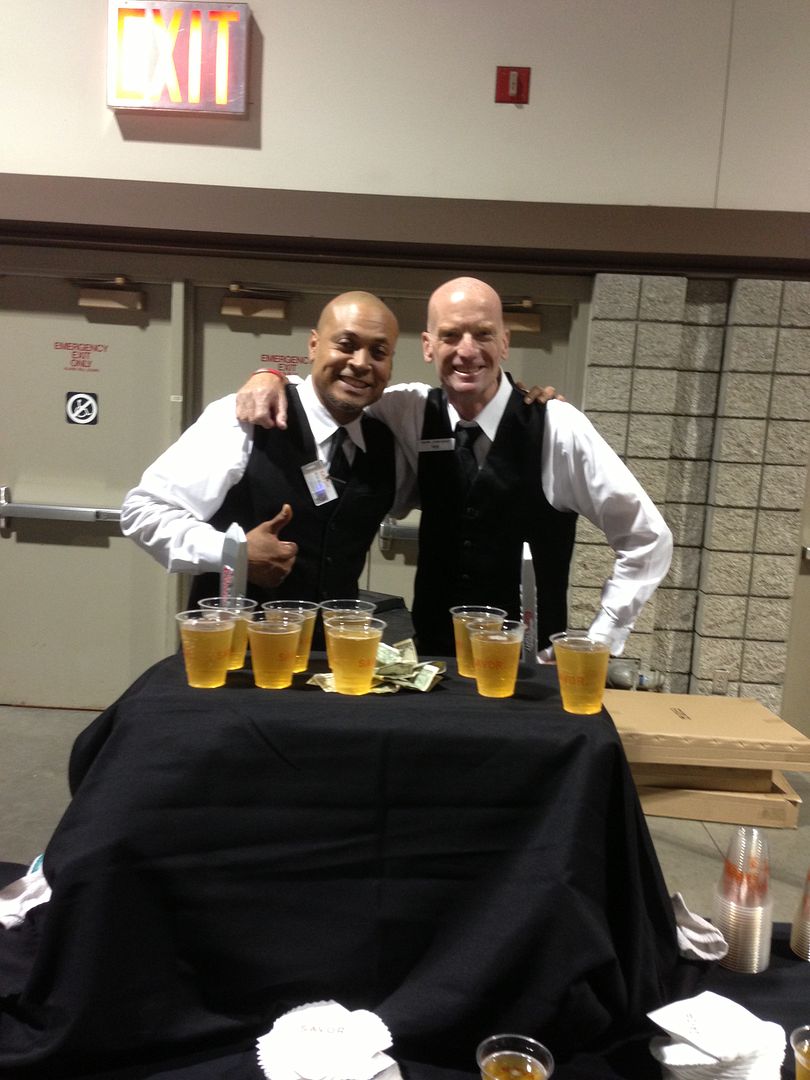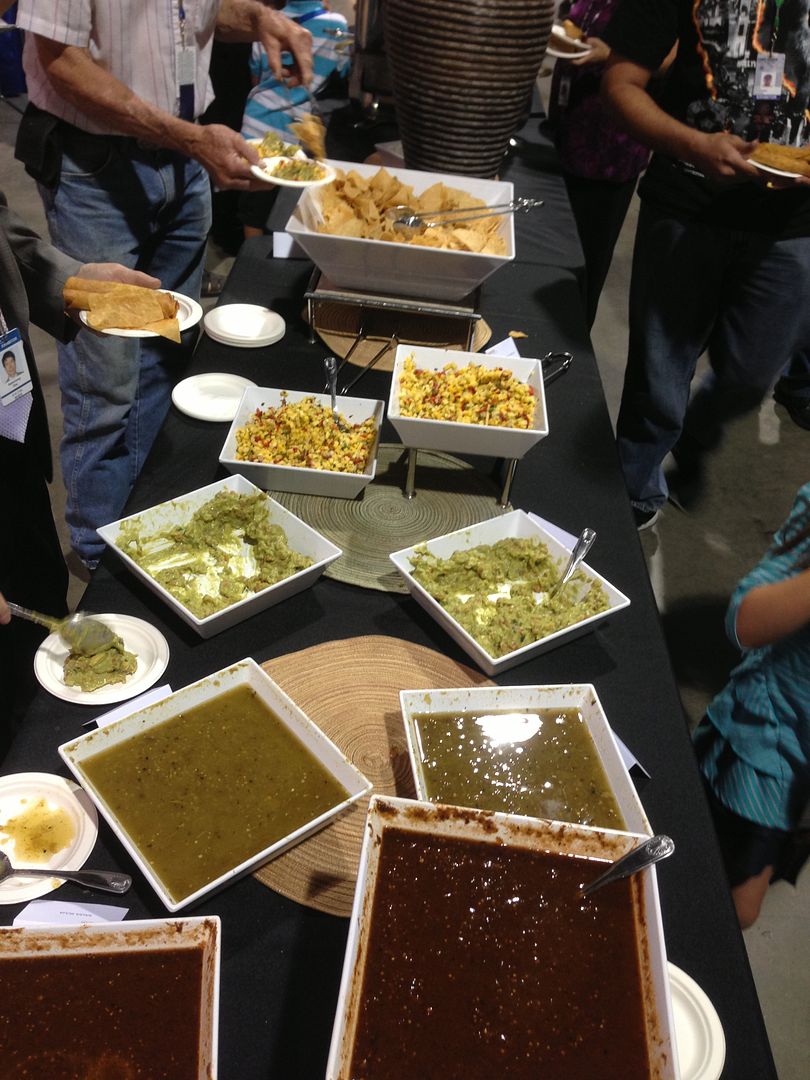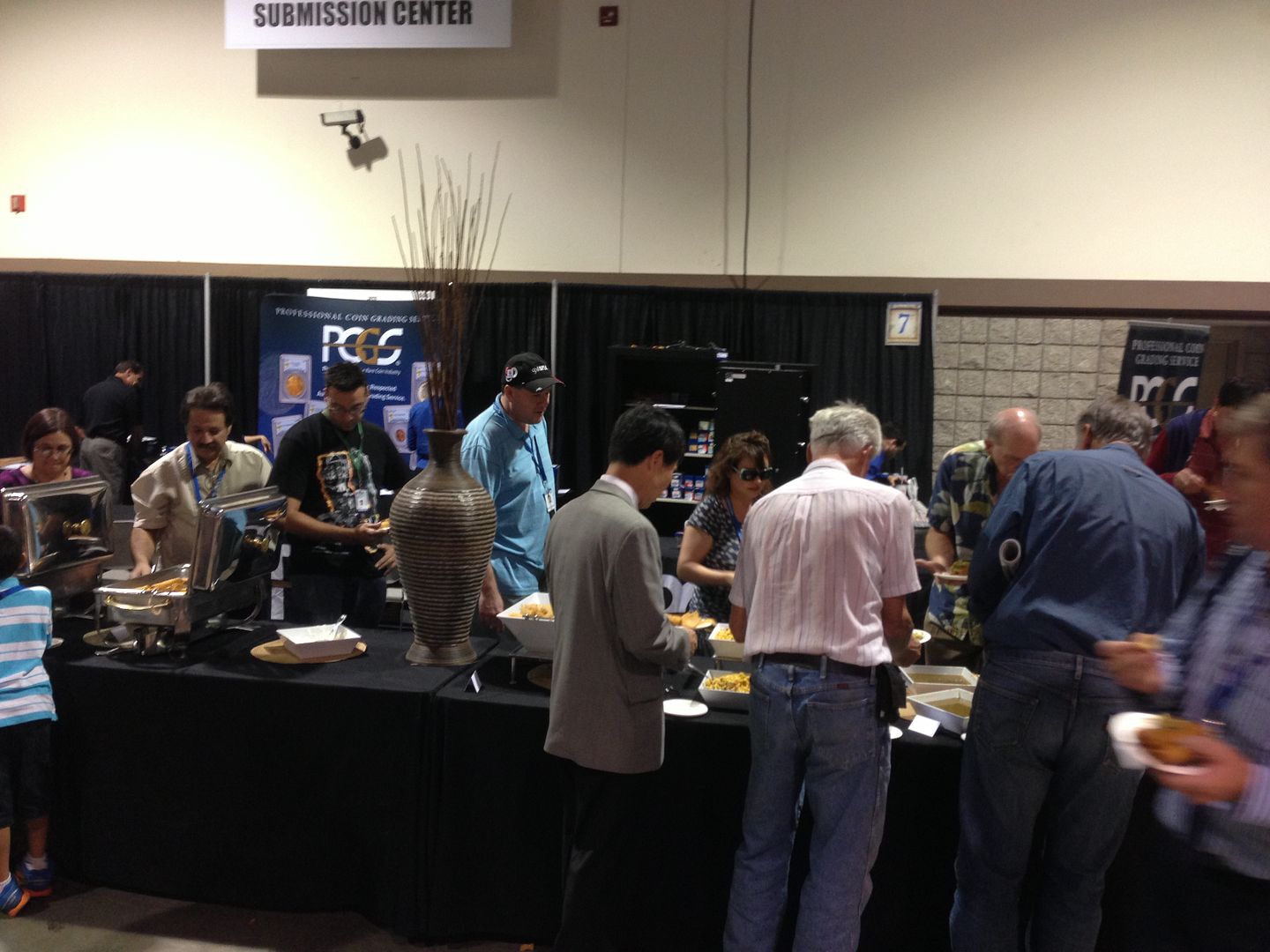 Following the overly good time I had a few weeks ago in New Orleans with lots of great food and the too many very tasty beverages, I decided when I returned that it was once again time to cut back and go on a diet – not fun, but necessary! Sadly, this includes no alcoholic beverages for a while, so while you will see some great bottles of wine in this report, it is wine that I actually resisted and just admired from a far!
On Wednesday after set up, we went to our usual Italian restaurant – Café Piccolo – where I simply had salad, chicken, and water! But here is the amazing wine that I actually passed up!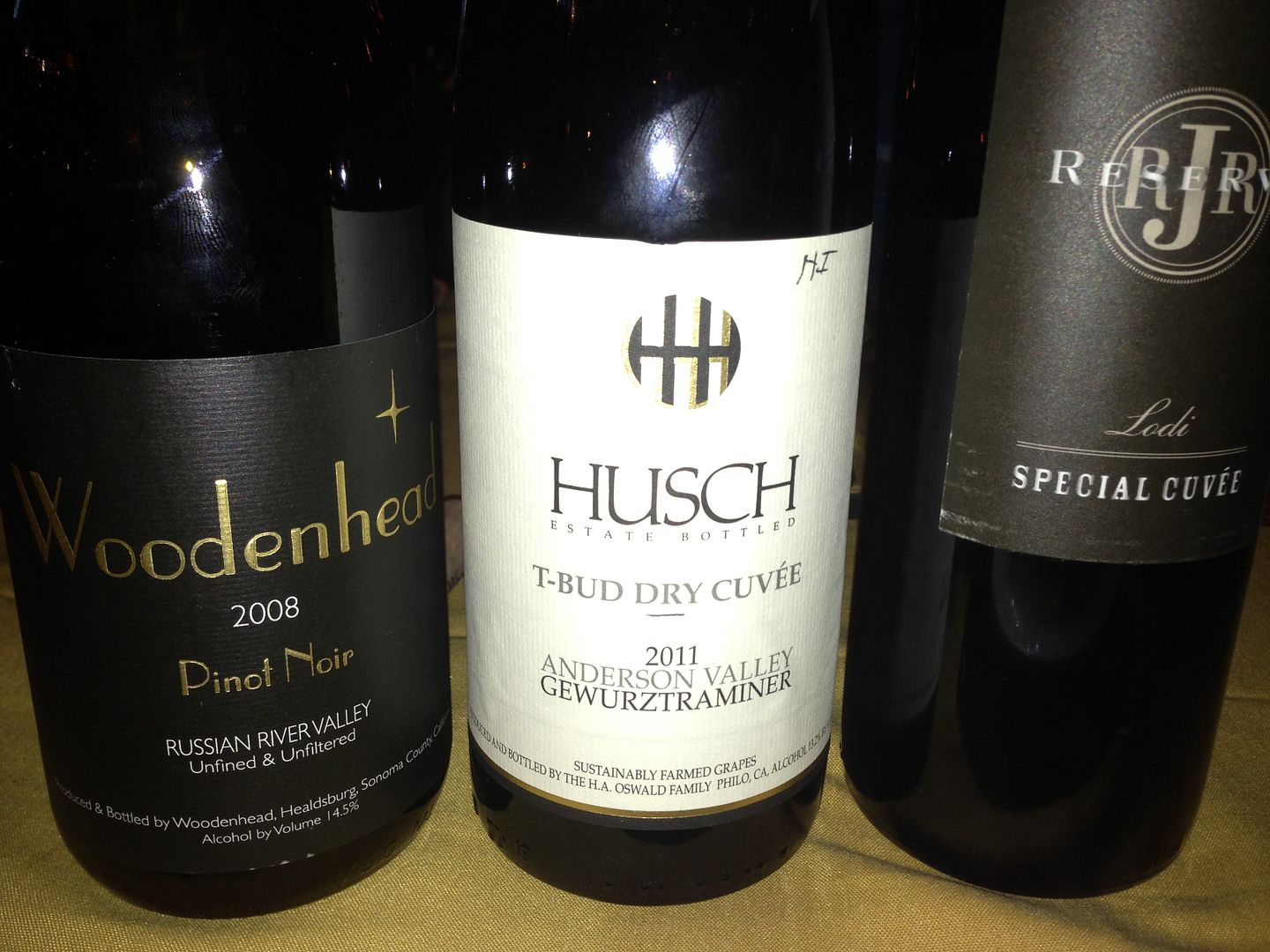 On Thursday, as usual, I did a lot of inventory buying, but I also found this wonderful piece for my personal collection. My Lincoln set has a lot of holes because I only buy a coin that fits my specific collecting criteria and I haven't found a coin that fit my Lincoln set in quite a while. But when I saw this gorgeous 1924-S, it was perfect, especially since it was a date I didn't have. My photo does not do this coin justice – I couldn't capture the beautiful iridescent silver blue luster, so when I get Todd's photo, I'll be sure to post it so you will be able to see why I couldn't resist this piece!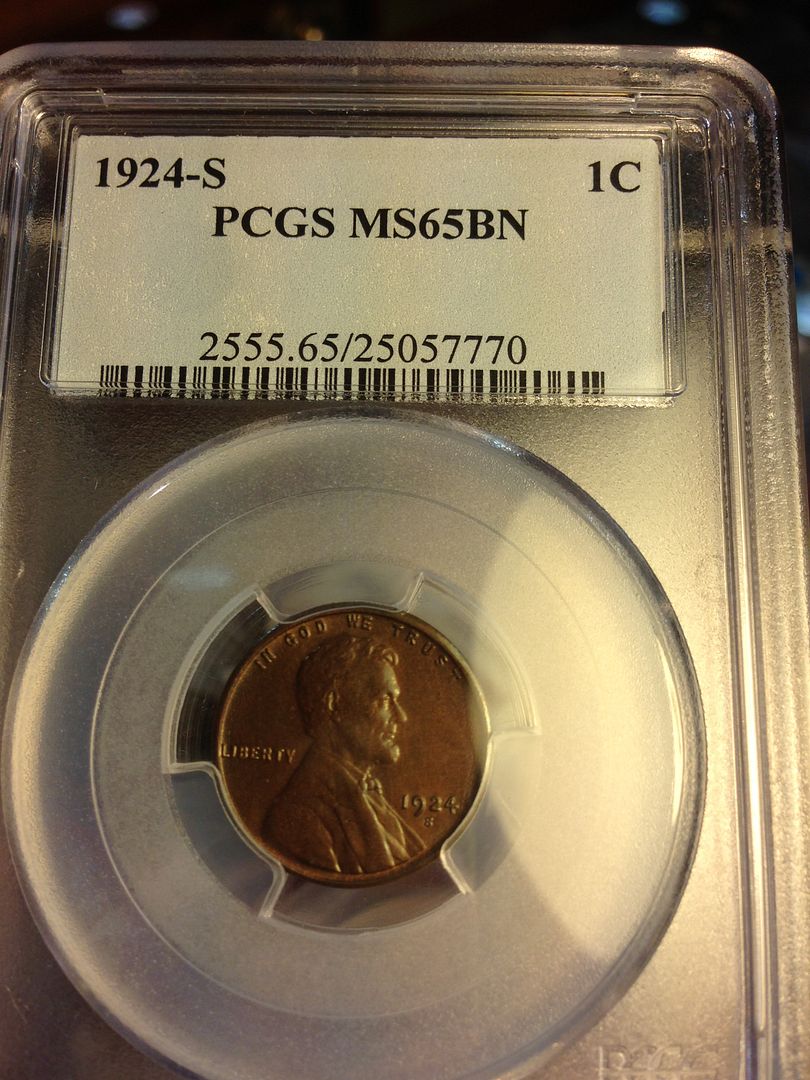 During the show, a dealer walked around and passed out this flyer because apparently several dealers had recently been taken by this pair and he wanted to make sure these crooks didn't have any more victims.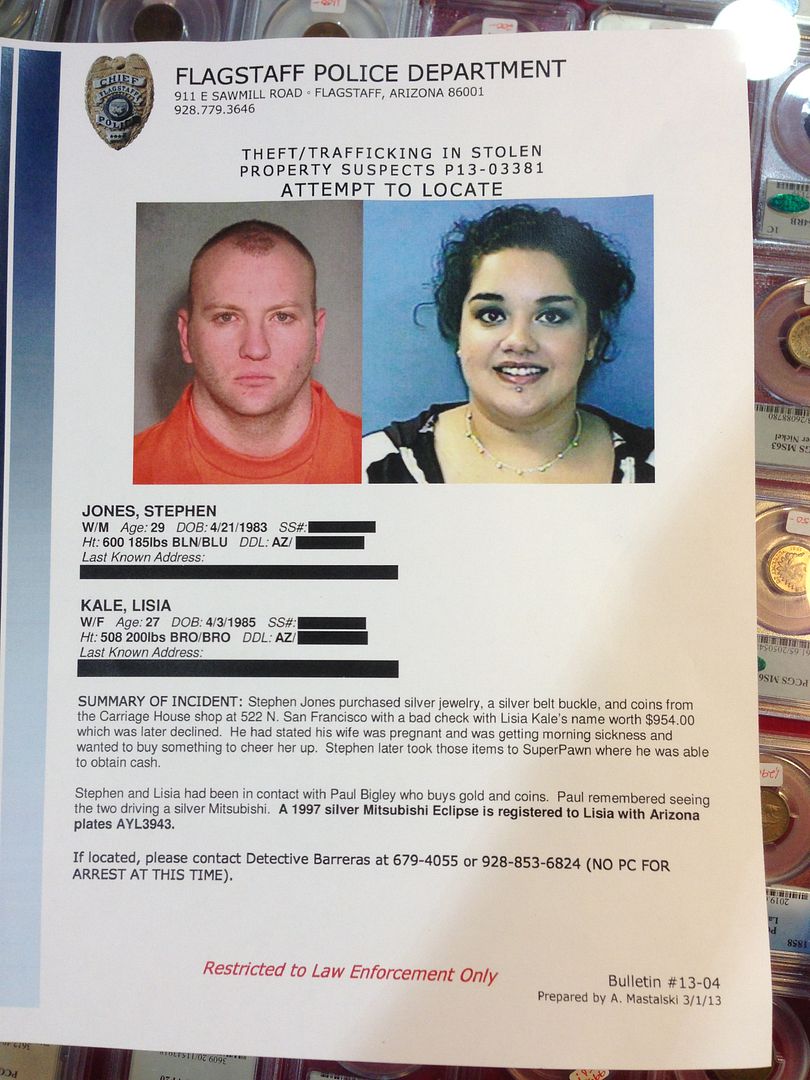 As usual, one of my friends was kind enough to bring me a nice bottle of wine (I didn't have the nerve to mention that I was on a diet) but I look forward to drinking it down the road!
Being the summer, the June show is often less well attended than the February and September shows. I had some good sales, but still had a ways to go to cover the cost of what I had already bought! I took this photo later in the afternoon on Thursday, so the crowd had already thinned out.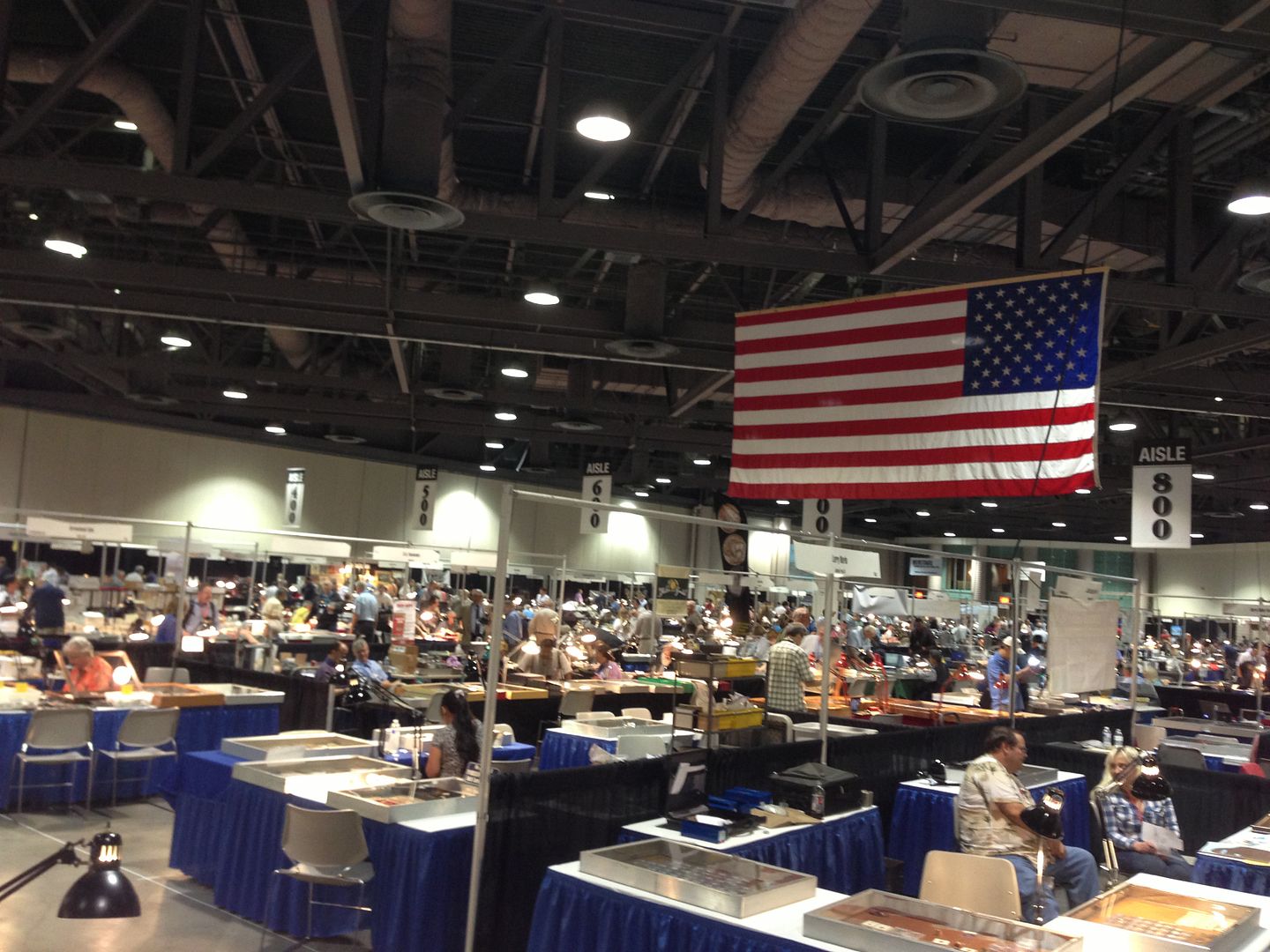 After the show on Thursday, my booth helpers came over to our house for our traditional 1942 Don Julio tequila and favorite neighborhood Mexican restaurant – once again, I declined and had my very tasty glass of water!
On Friday, the bourse filled up pretty quickly and there was a soft buzz. Some of my regular customers stopped by and I had some pretty good sales – yippee! Later in the day, I walked around and took some more pictures for my report. Here are photos of some of the dealer and vendor folks:
Steve Price of Penny Lane Coins and his helper Brian/BustHalfBrian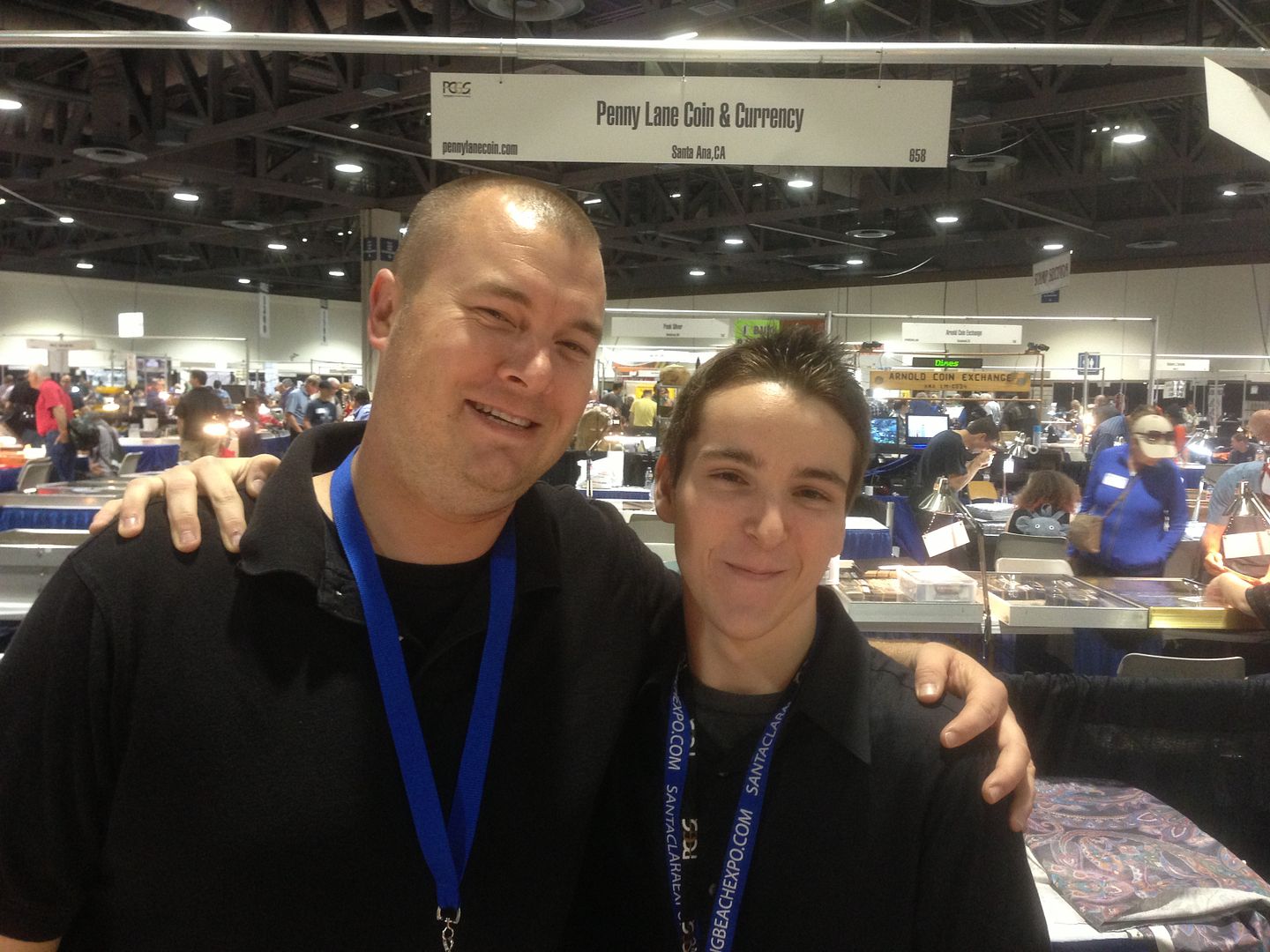 Roger/MustangGT and Todd/Blu62Vette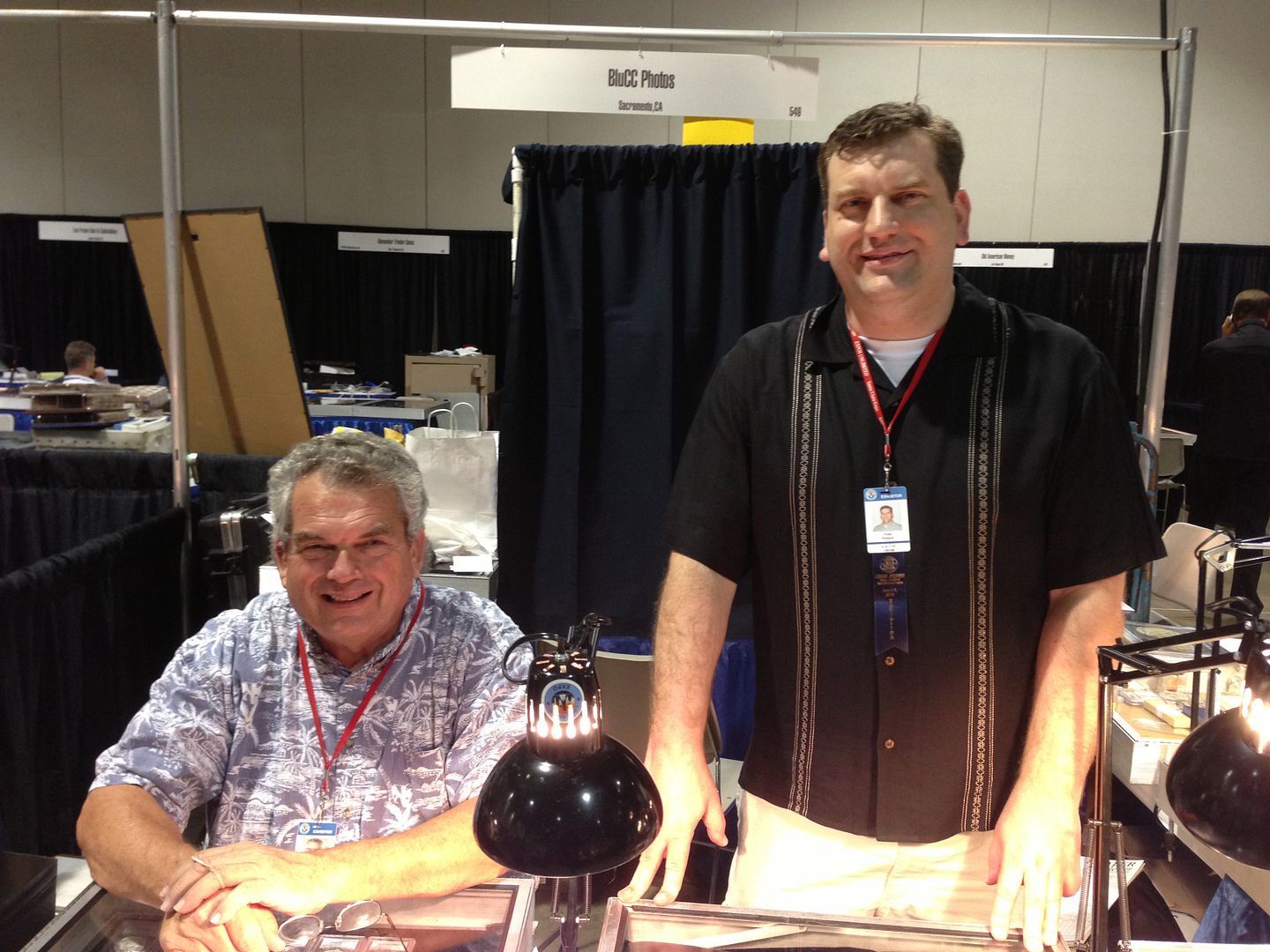 Nina/GreatCollections.com – she's one of the hardest working people on the planet! Sheused to work at Stacks, then Steve Deeds Coins, and now works for Ian Russell – not to mention she's my son's landlord!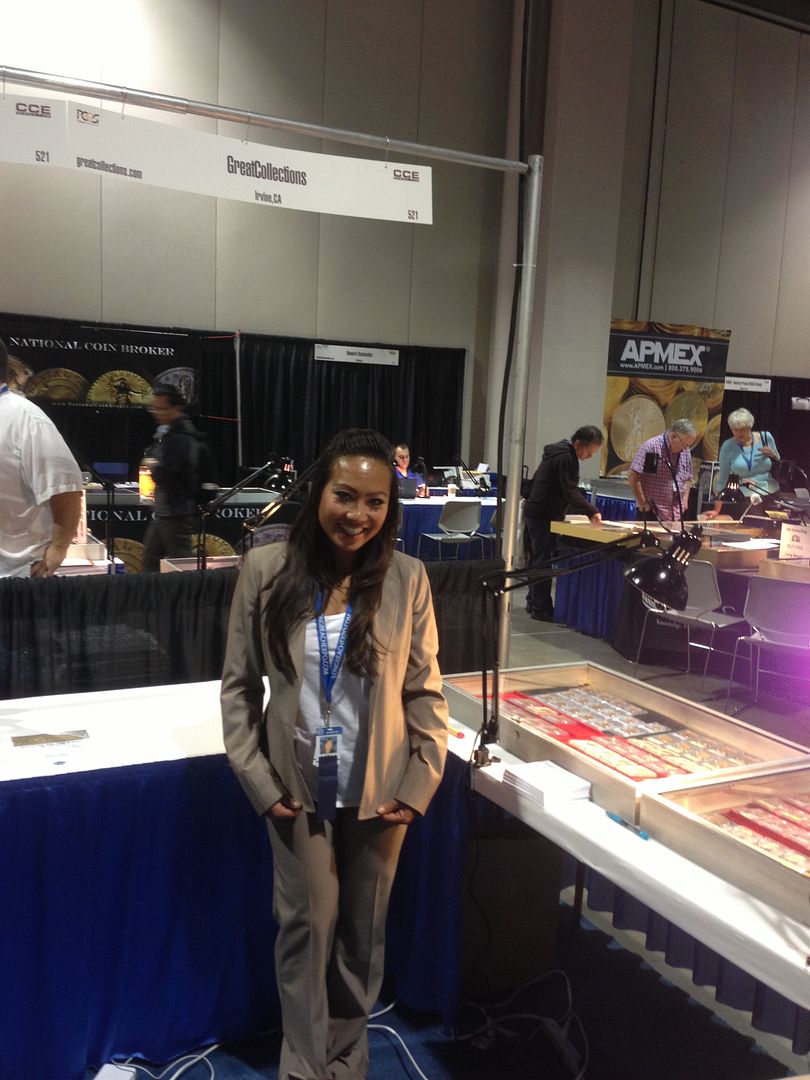 Jay and Mike/Illini
My wonderful booth helpers – Rich and Roger!
PCGS folks
NGC folks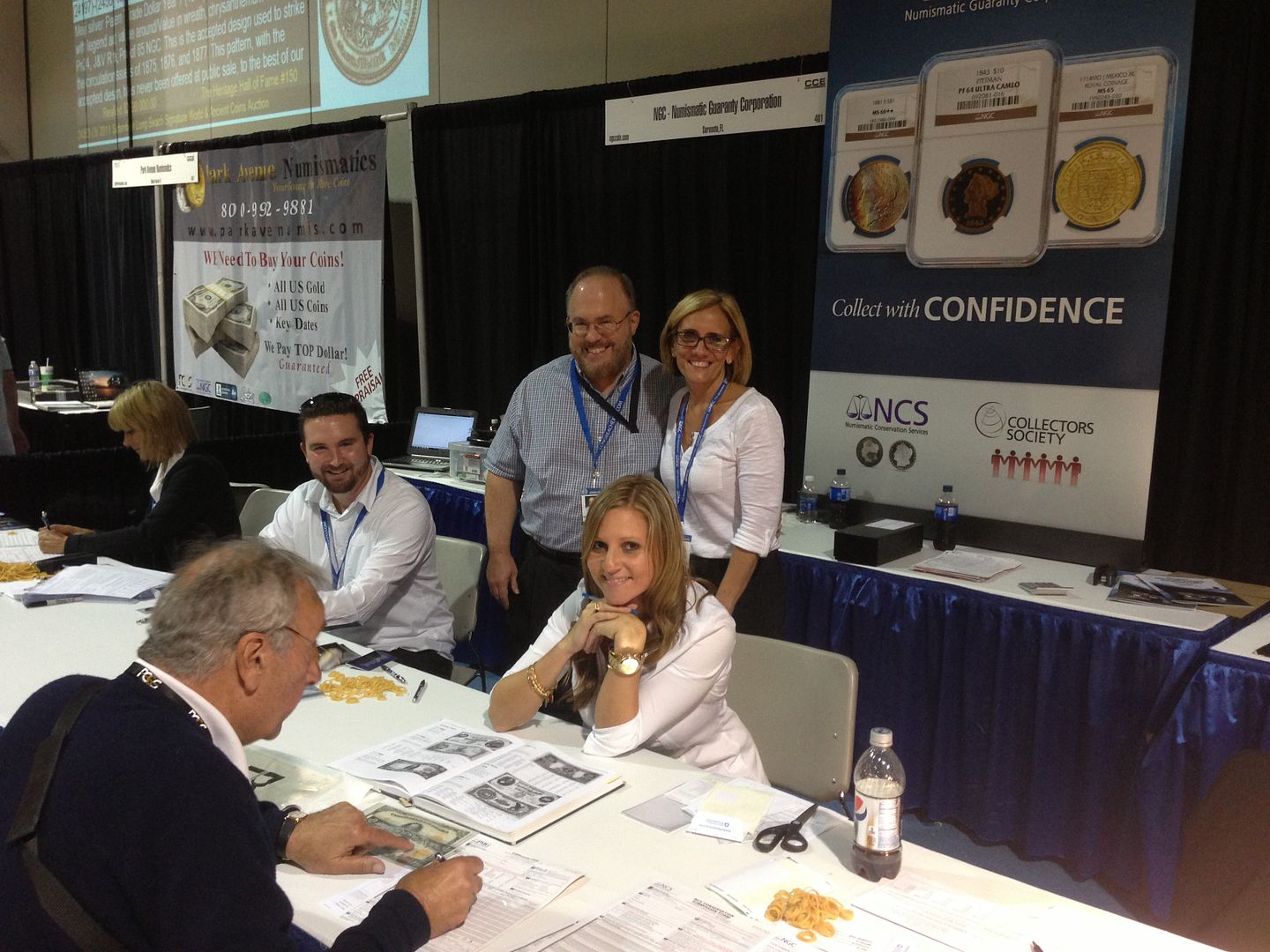 ANACS folks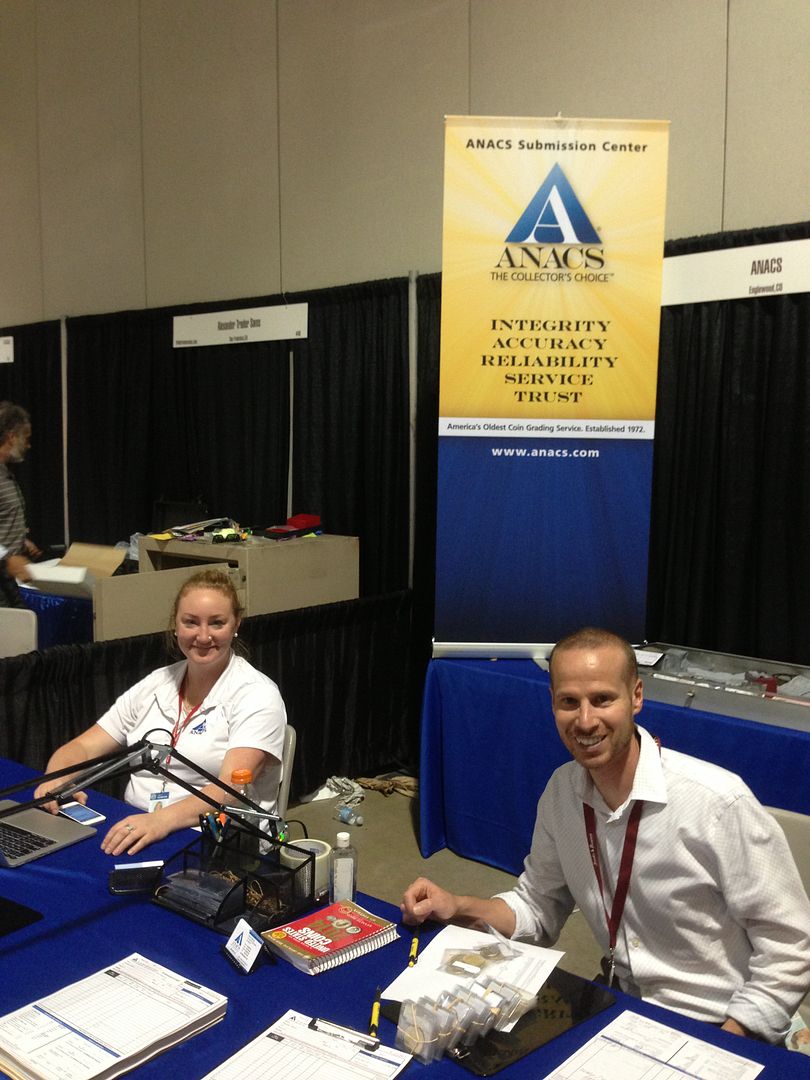 Me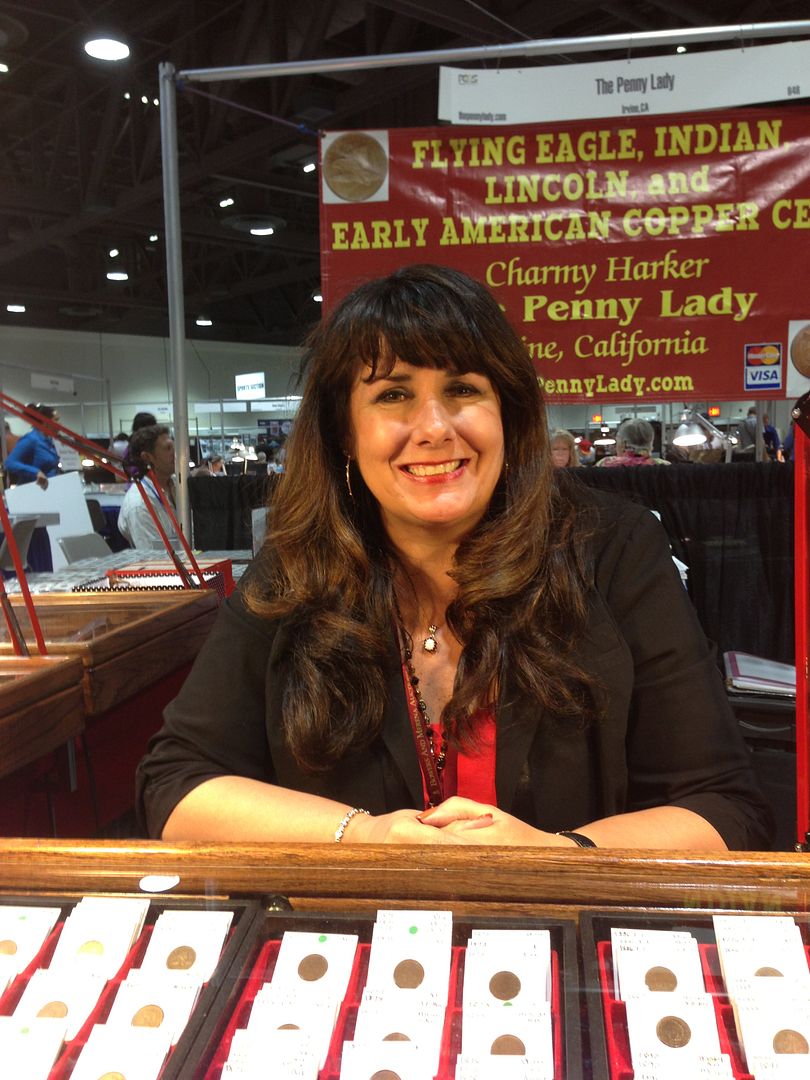 This was a beautiful flower bouquet at the Stacks Bowers table in memory of Steve Deeds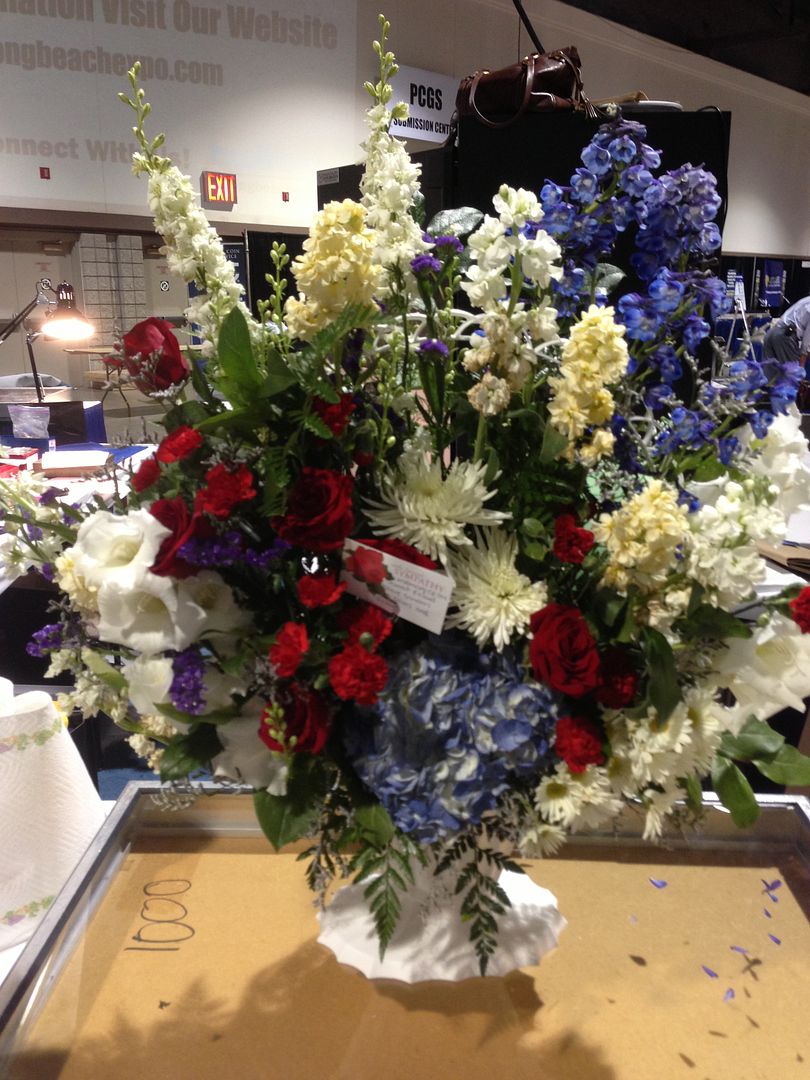 Came upon this young very cute vest pocket dealer
After the show, we walked a couple blocks up the hill to a very popular seafood restaurant – King Fish House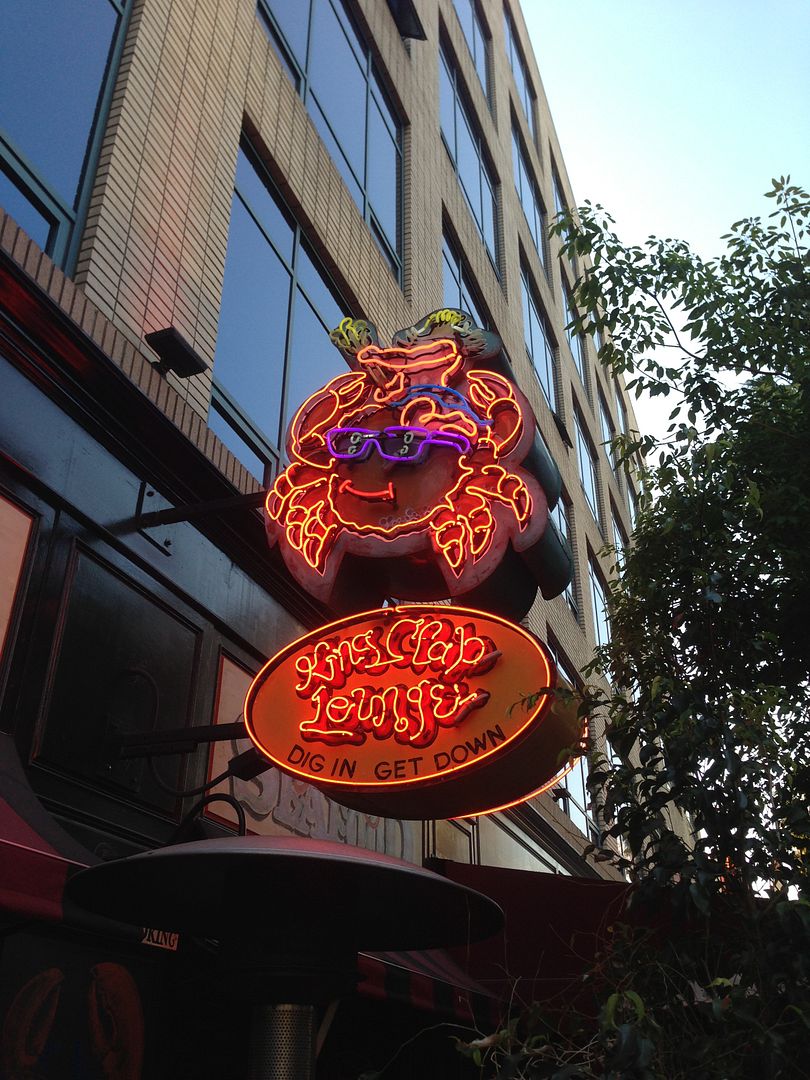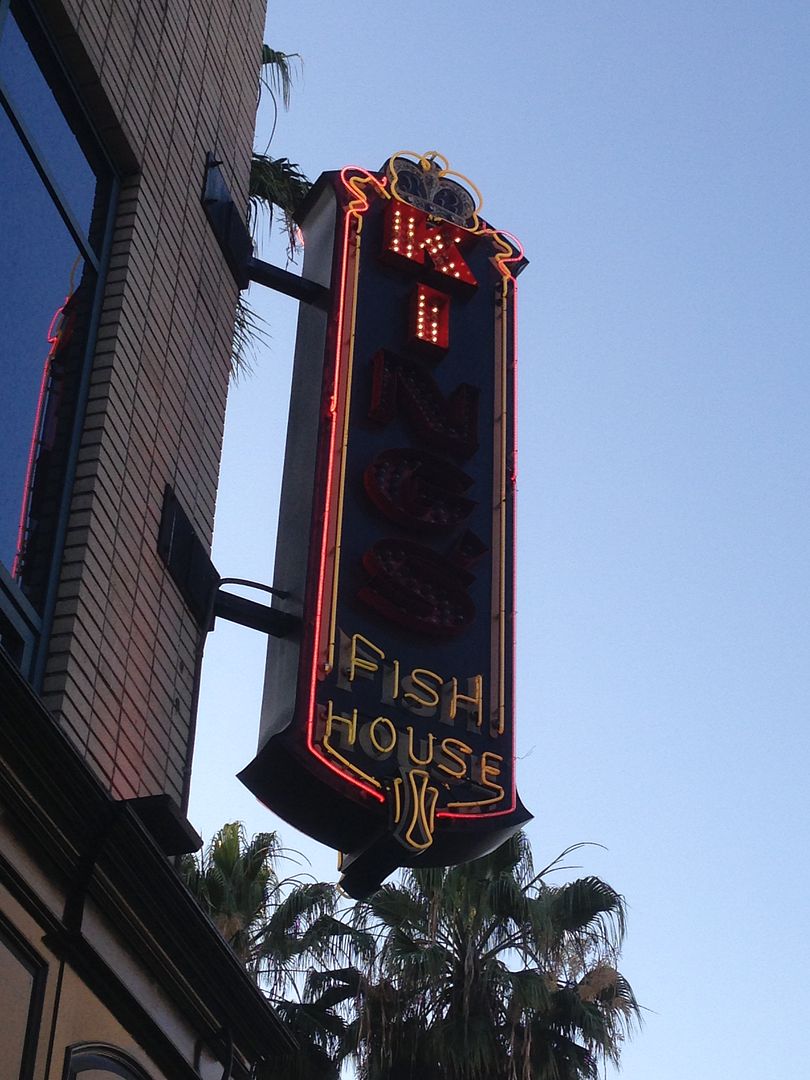 We had about 10 people in our group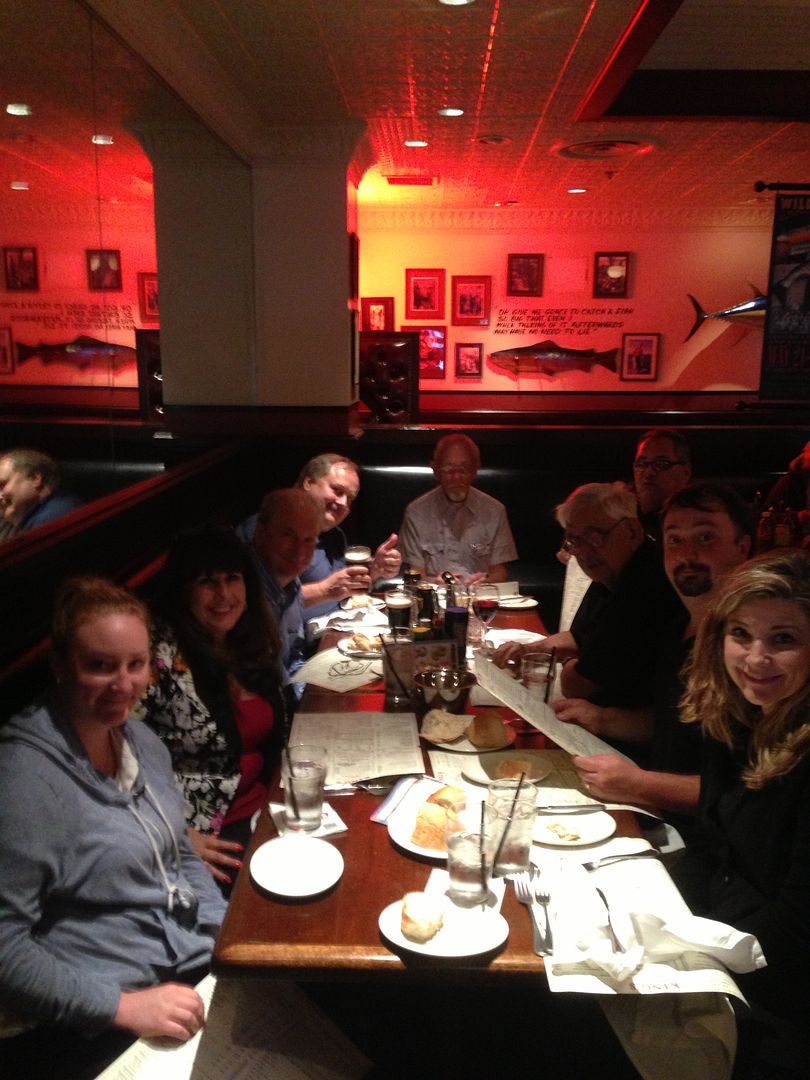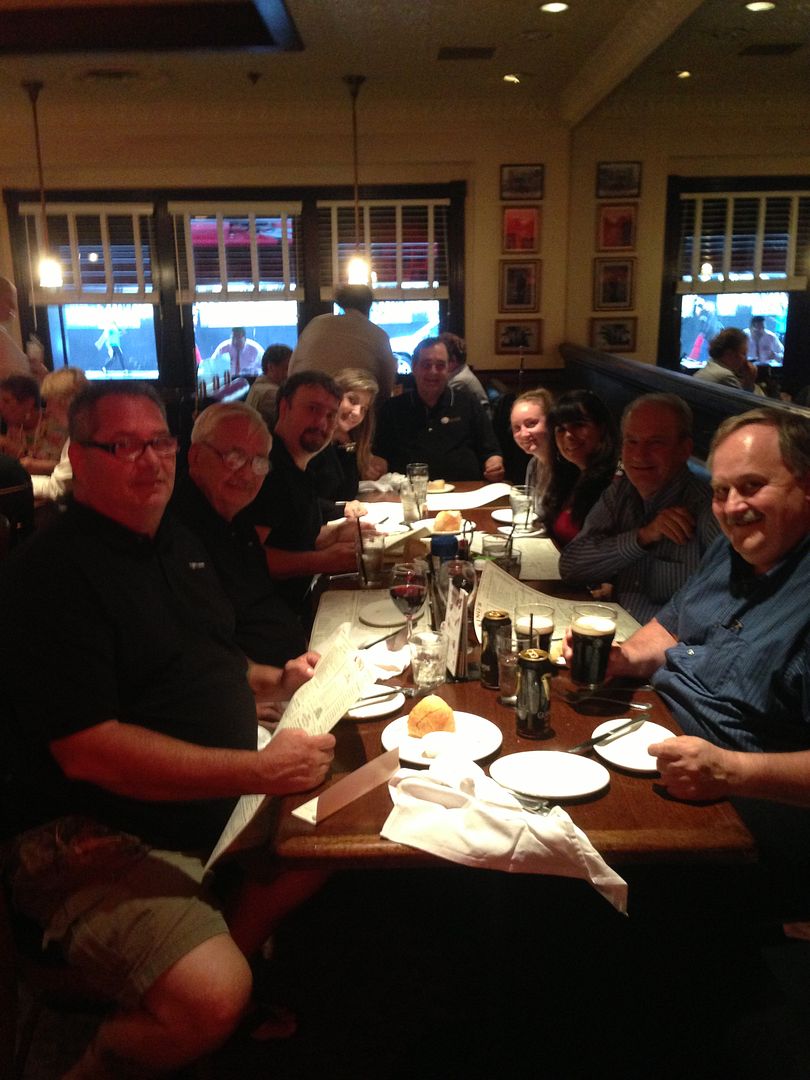 I'm not a big seafood lover, but I had this wonderful Alaskan halibut that I really enjoyed.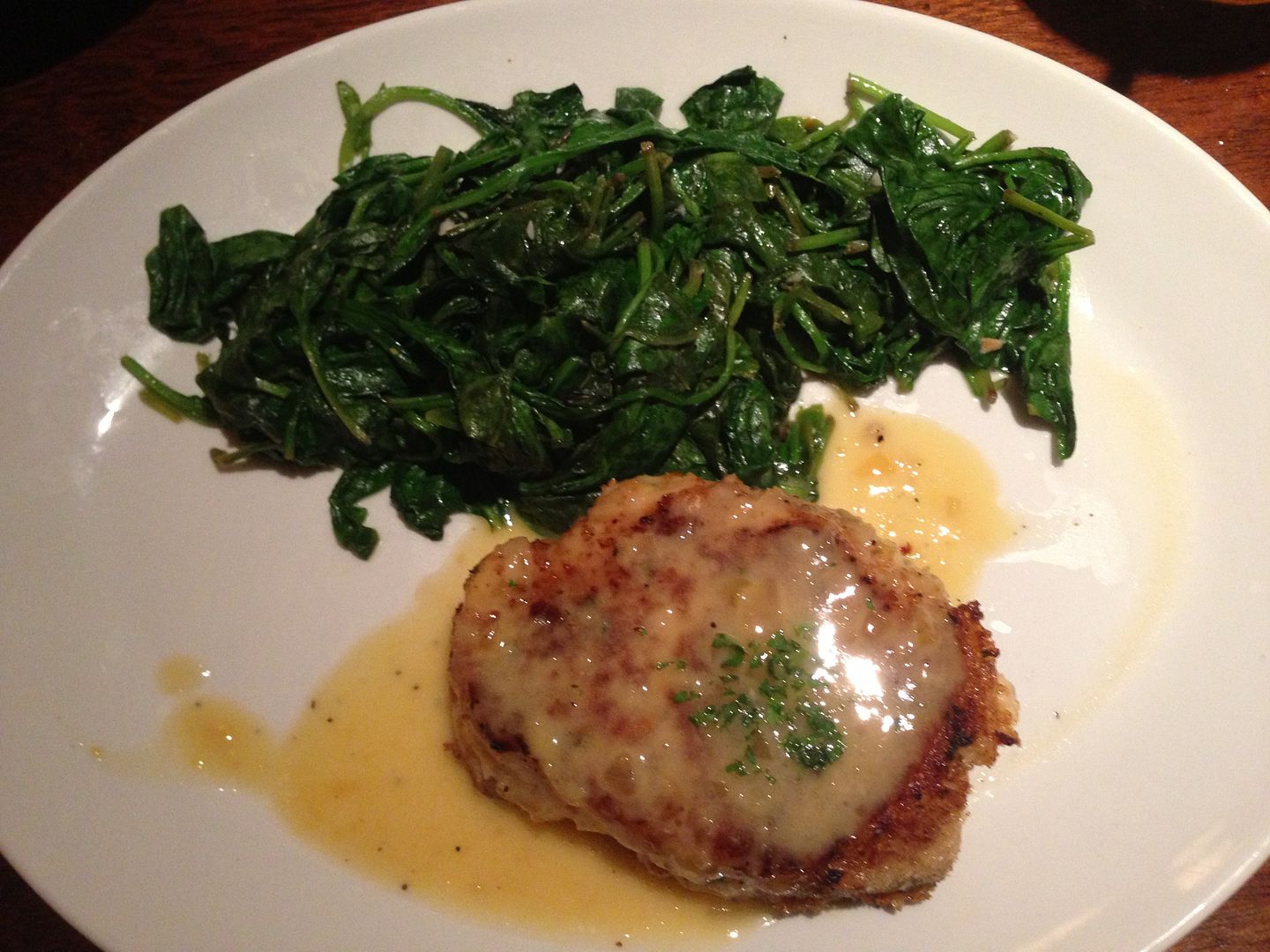 While everyone else enjoyed glasses of my favorite wine or Guinness, I stuck with my new drink of choice!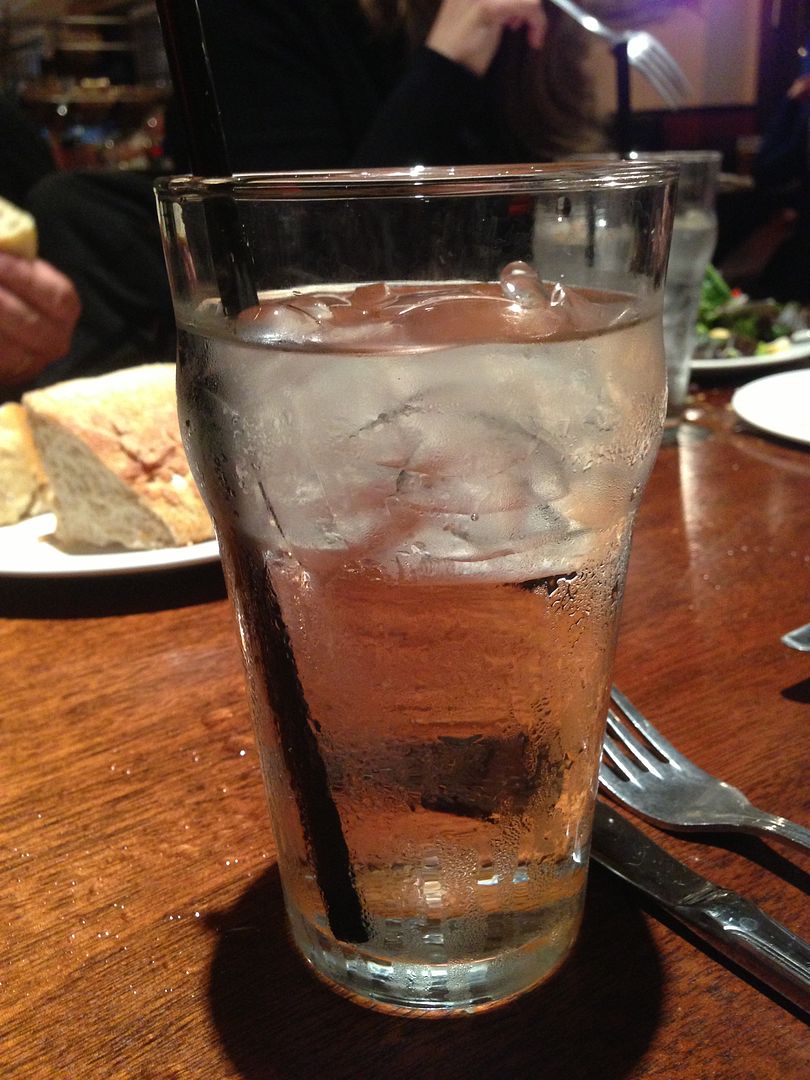 Saturday was the day the sports figures were coming to the show to sign autographs so there was a pretty good crowd waiting to get into the show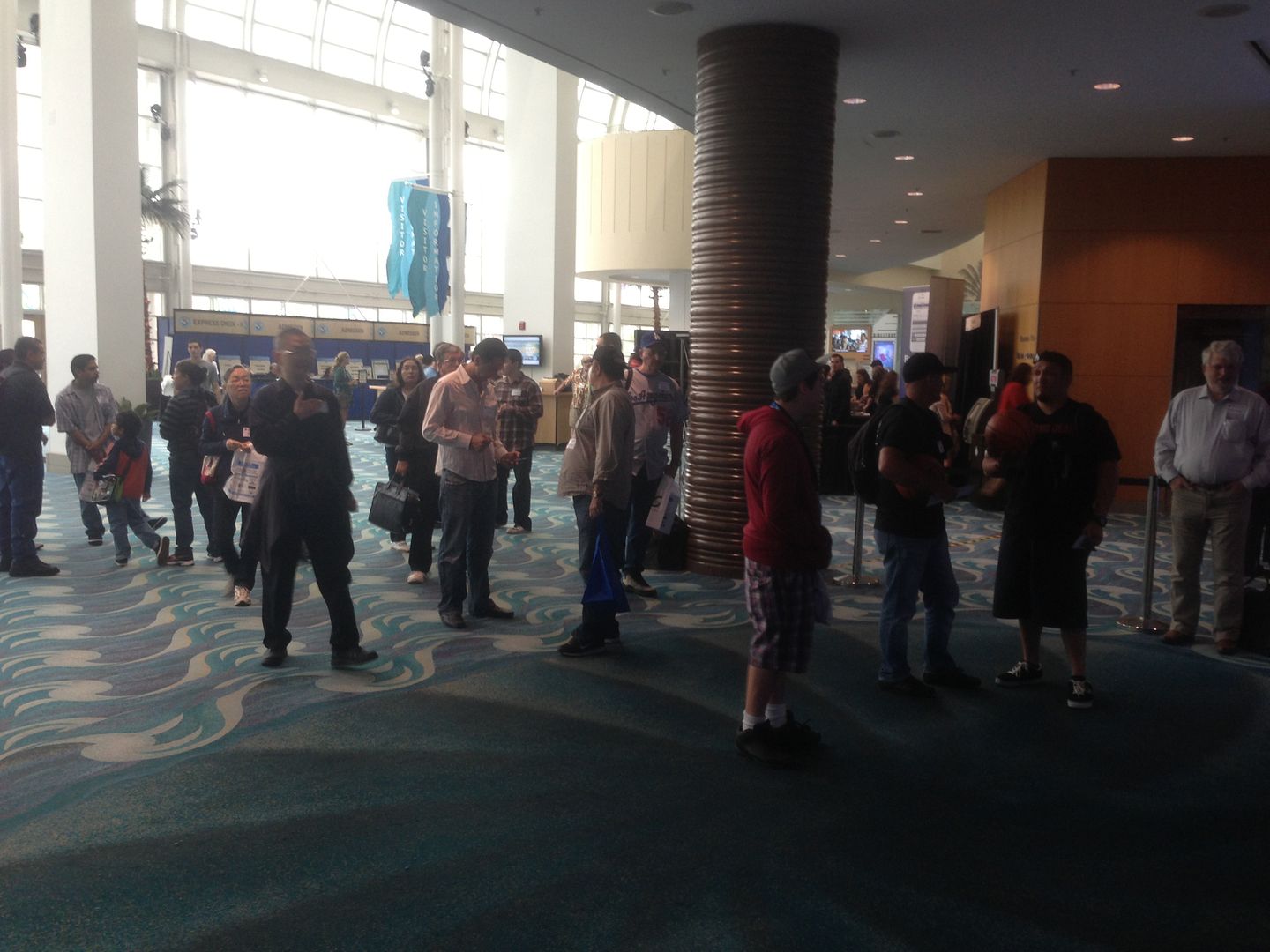 This was a video that was streaming in the registration area about the new coin search feature called ShowSearch from Collectors Corner – it "eliminates the tedious search for a particular item at the Expo. Use your smart phone to pinpoint the exact item you are looking for and the booth number where you can find it - even before the show!"
The entrance to the bourse floor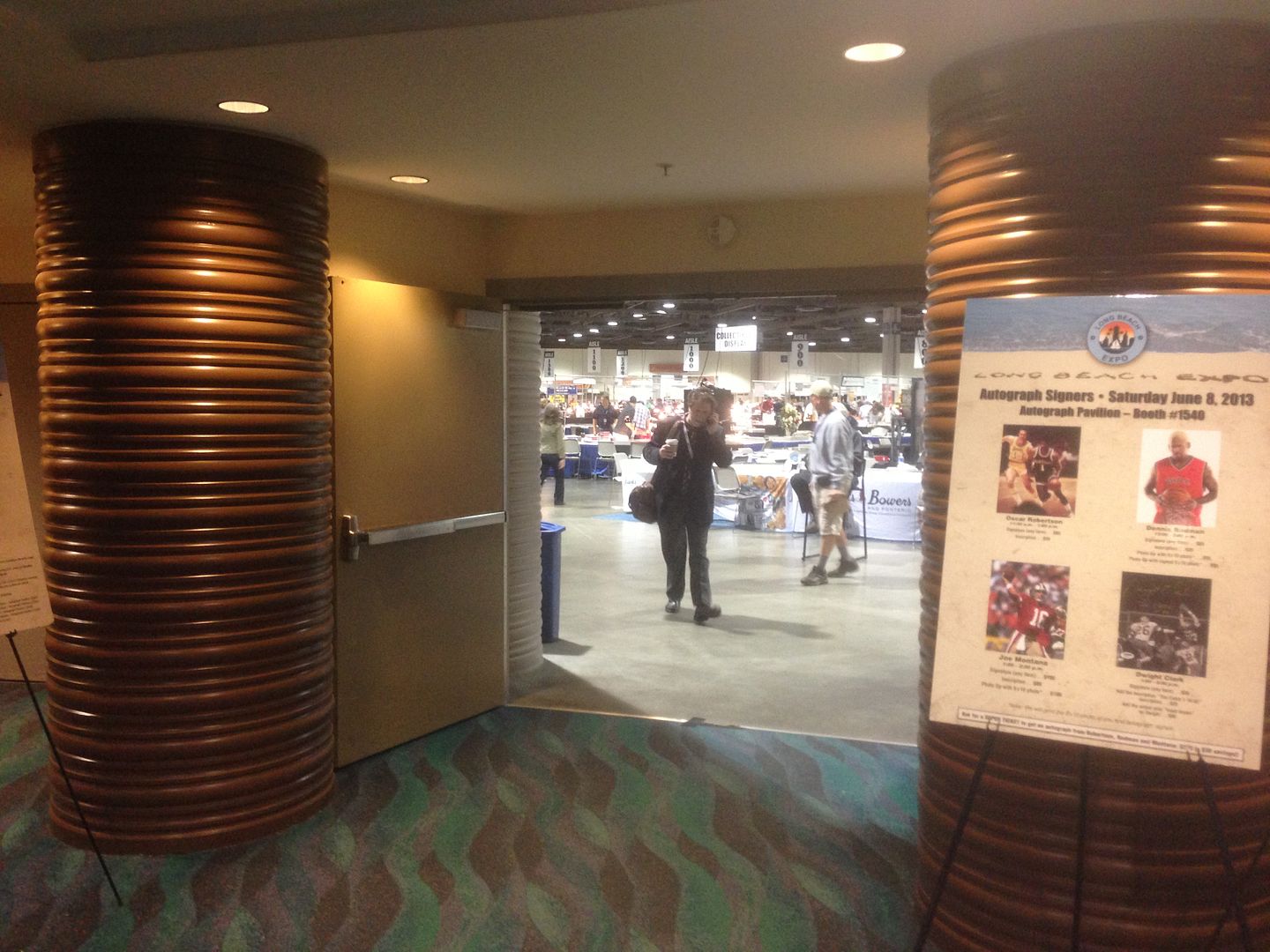 They had on display the stunning all-time finest U.S. Half Cent set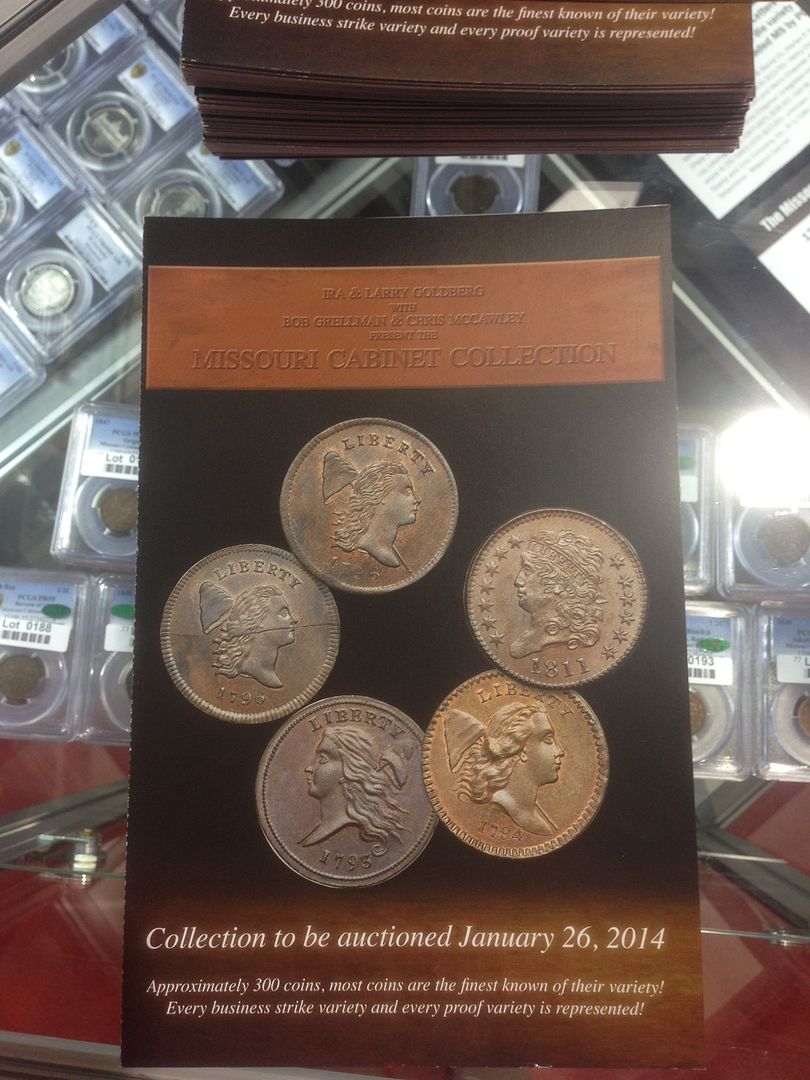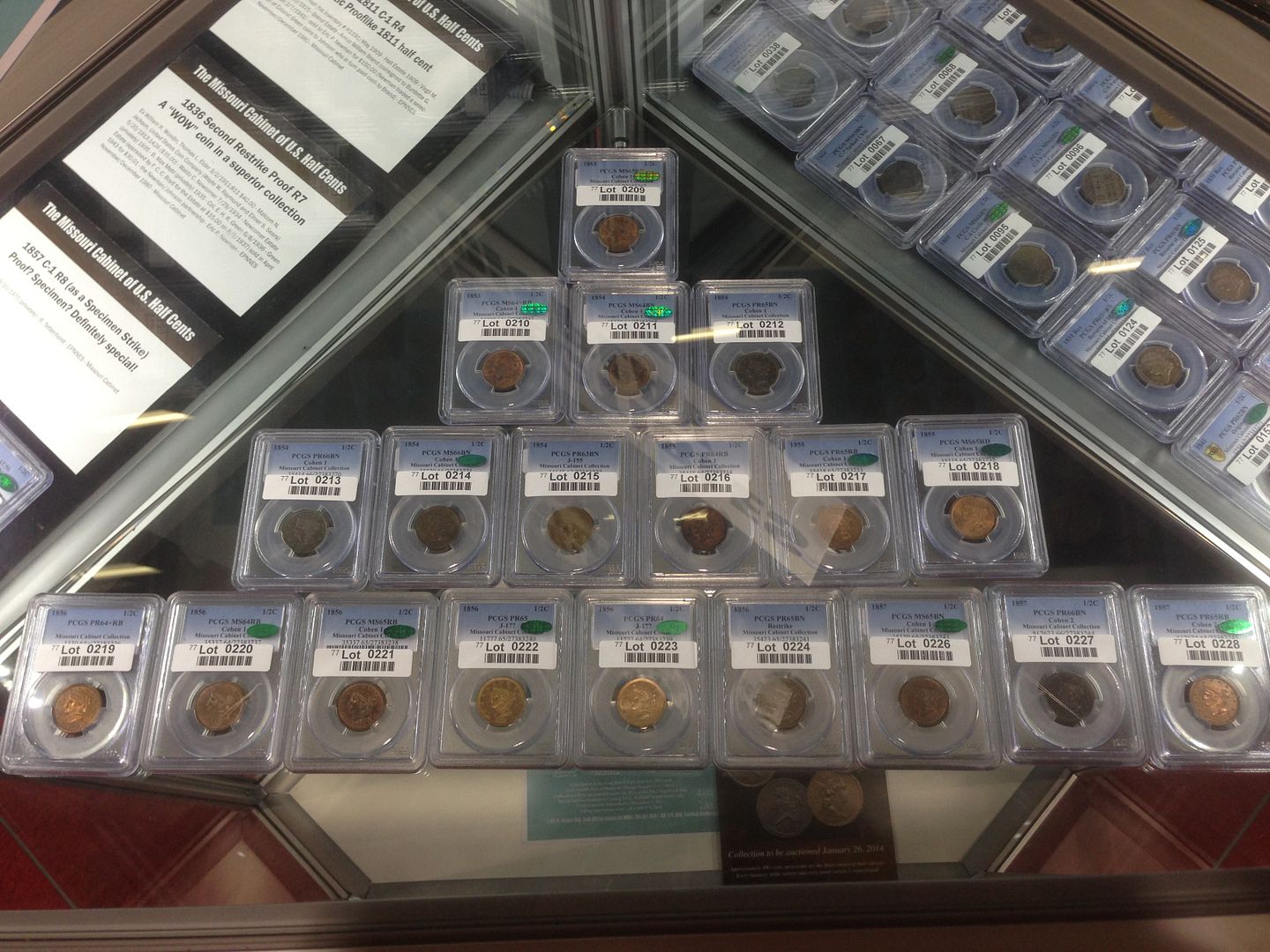 They also had on display Jean-Luc Picard's 1959 Nu-Card Rock and Roll Stars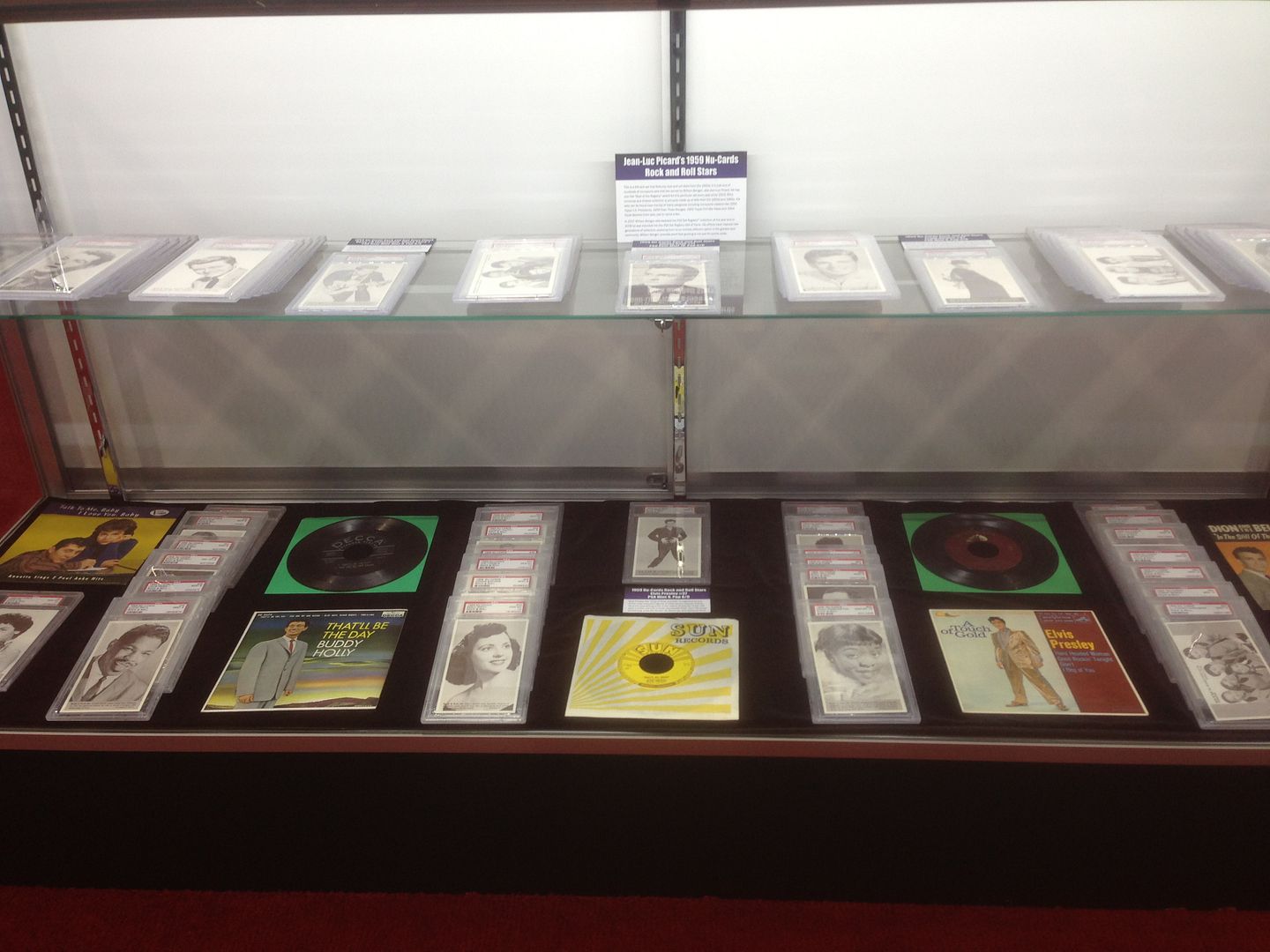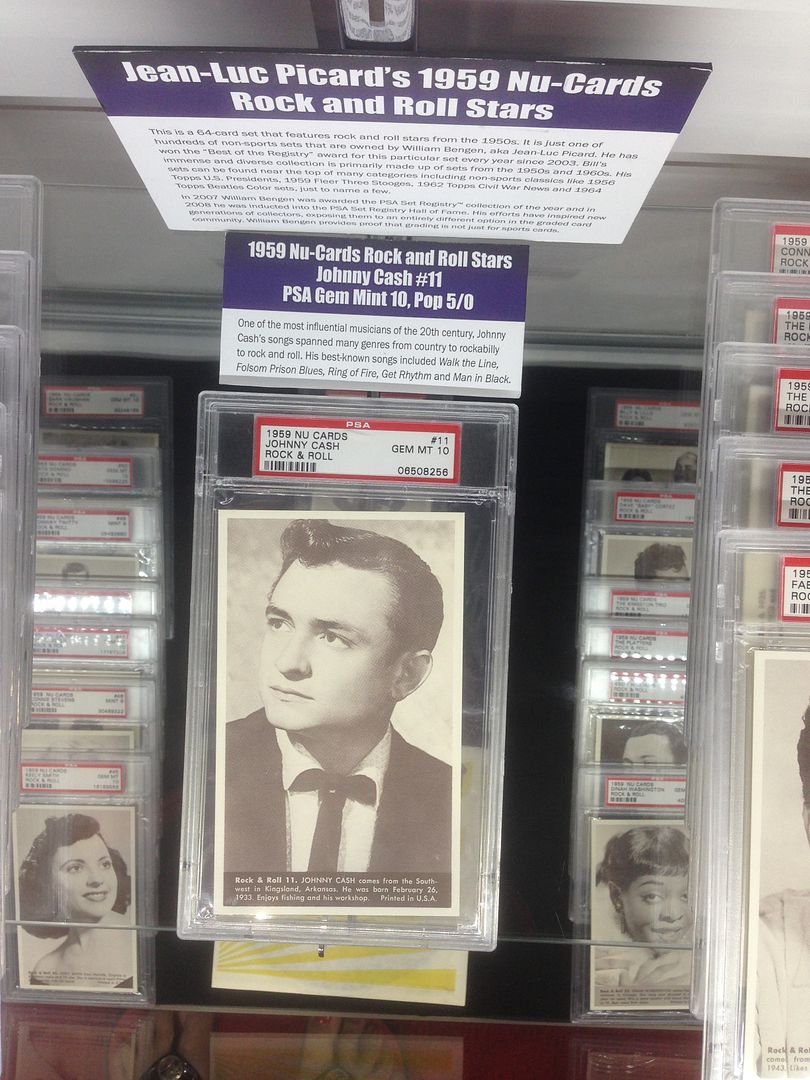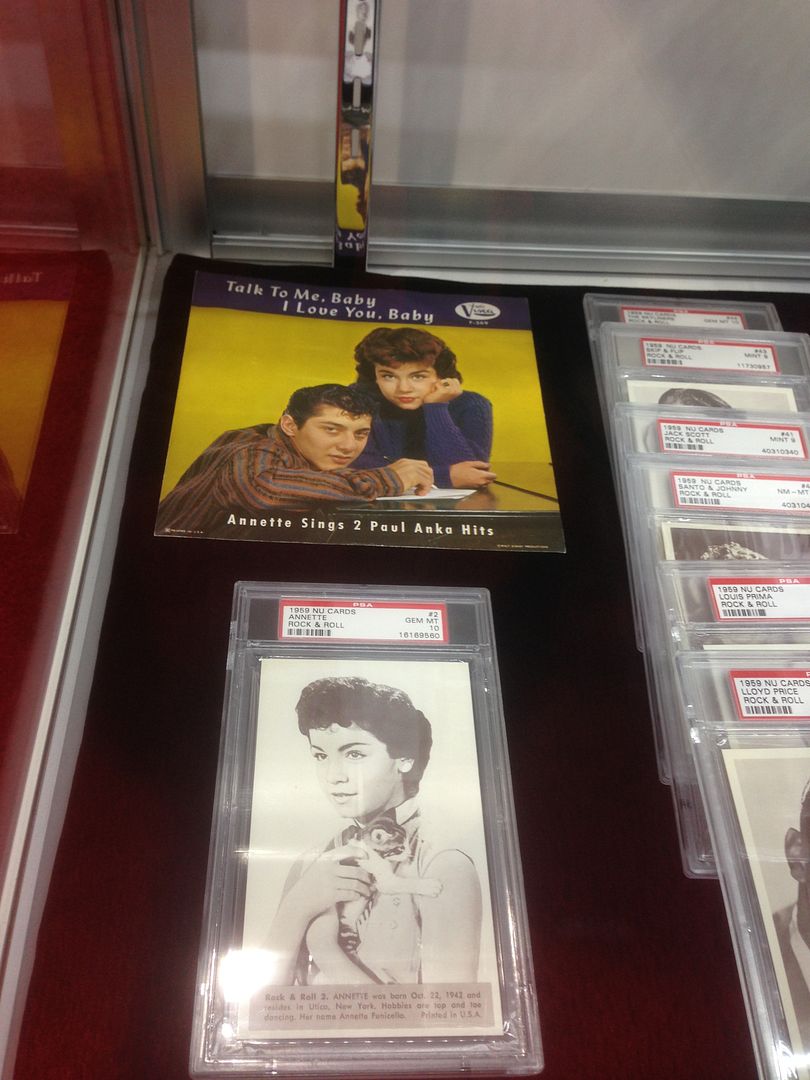 New ANA President Walt Ostromecki working with the kids' treasure trivia hunt
I found this cute little pirate who was helping with the kids' treasure hunt!
And of course, the sports celebrities were set up in the afternoon signing balls, shirts, etc. (for a fee of course)
Basketball Hall of Famer Dennis Rodman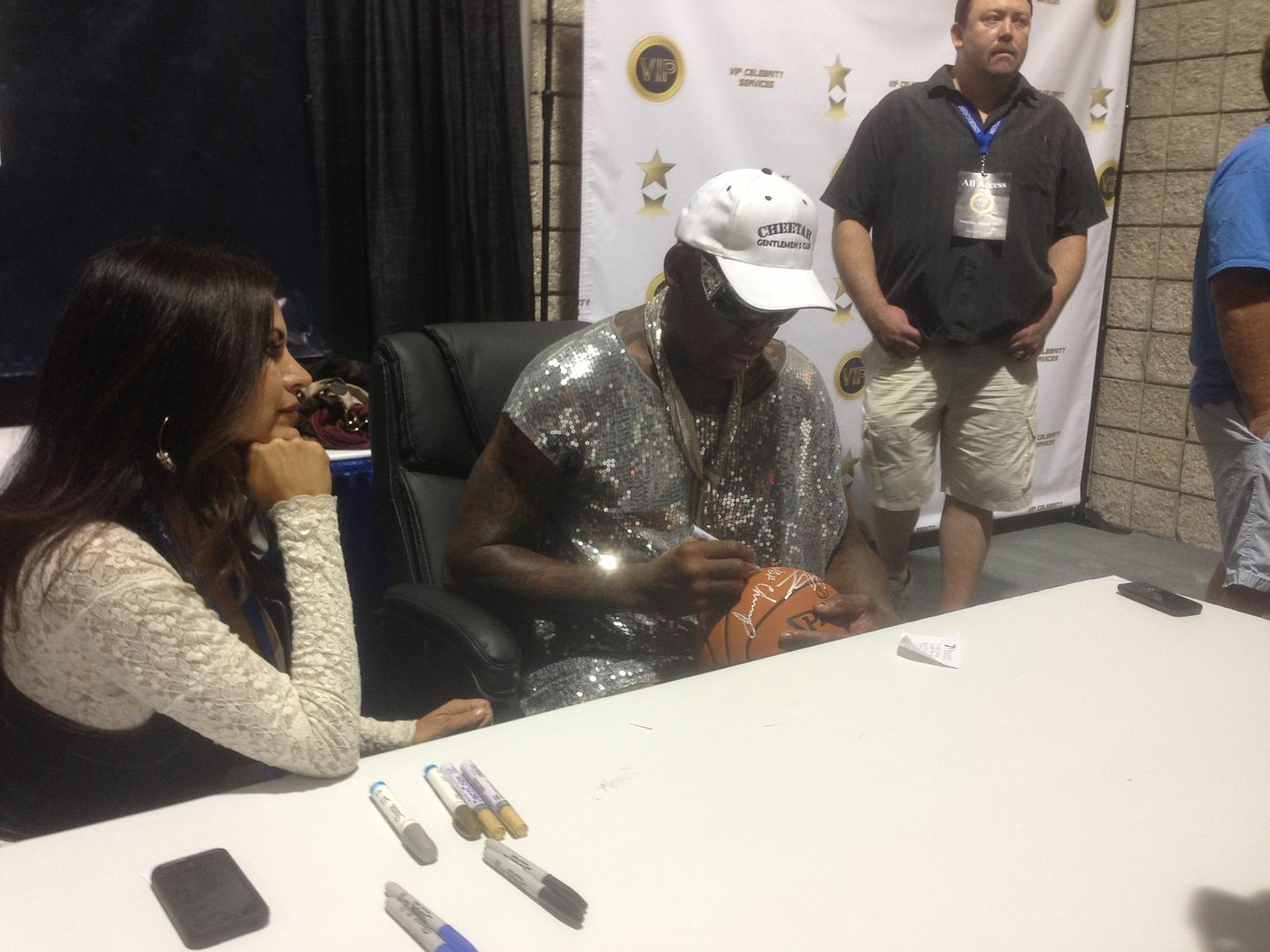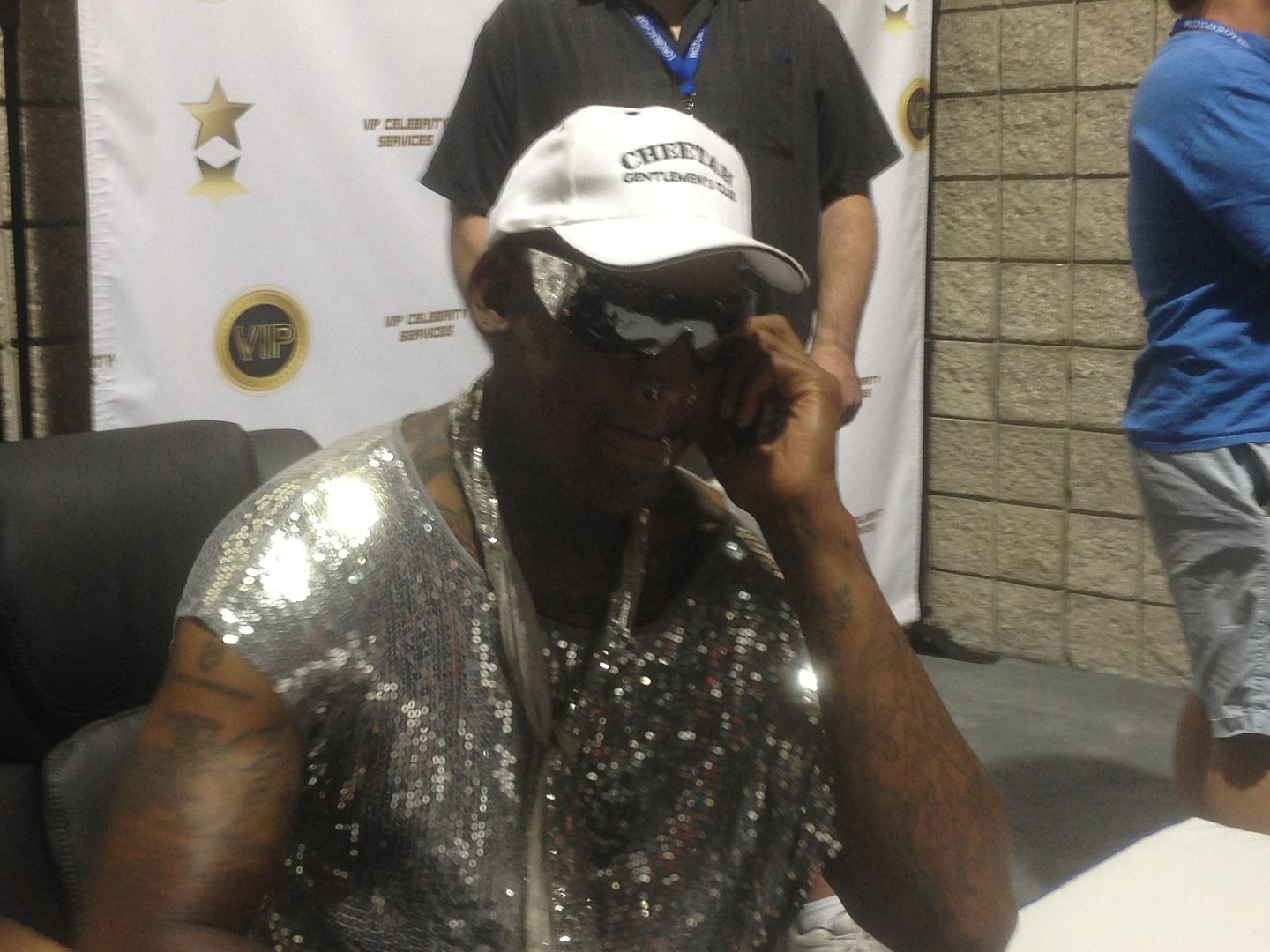 NFL Legends Joe Montana and Dwight Clark, who famously connected for "The Catch" in the 1982 NFC Championship game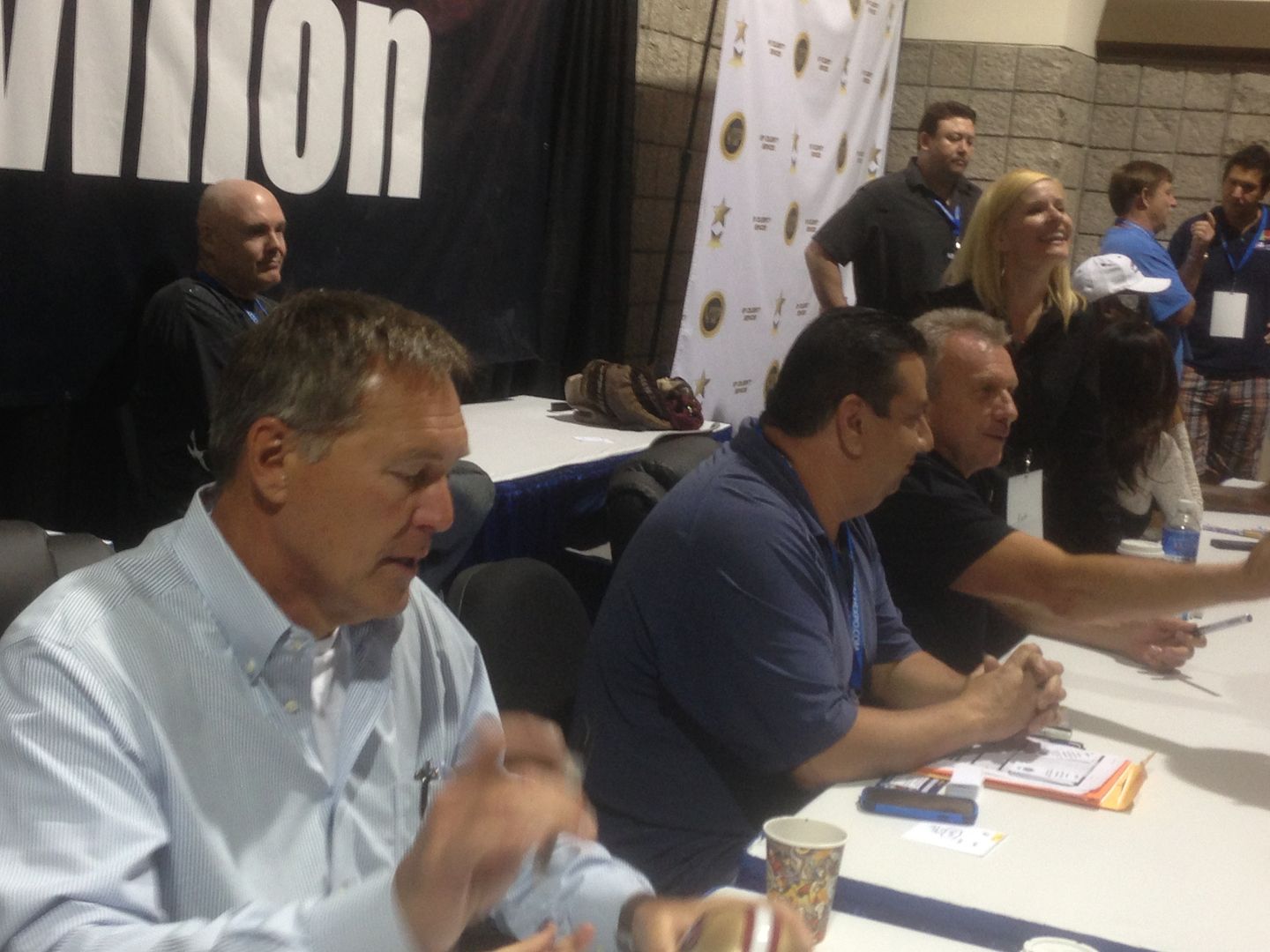 All in all, the show was very good for a summer show. I made some very good sales, found some great pieces for my inventory, including the beautiful 1924-S for my own set, and as I mentioned earlier, I especially enjoyed seeing my friends and visiting with many of my usual customers. As usual, there were empty tables here and there on Saturday, but the middle and back of the room was still full of dealers until late in the day on Saturday. Expos Unlimited is really doing a great job promoting and improving this show and I will definitely look forward to their September show!
Next up – the ANA Summer Seminar in a few weeks!!! Then it will be two more local shows for me, the Ontario and San Diego shows.
Charmy Harker - The Penny Lady®
President of Women in Numismatics
ThePennyLady.com